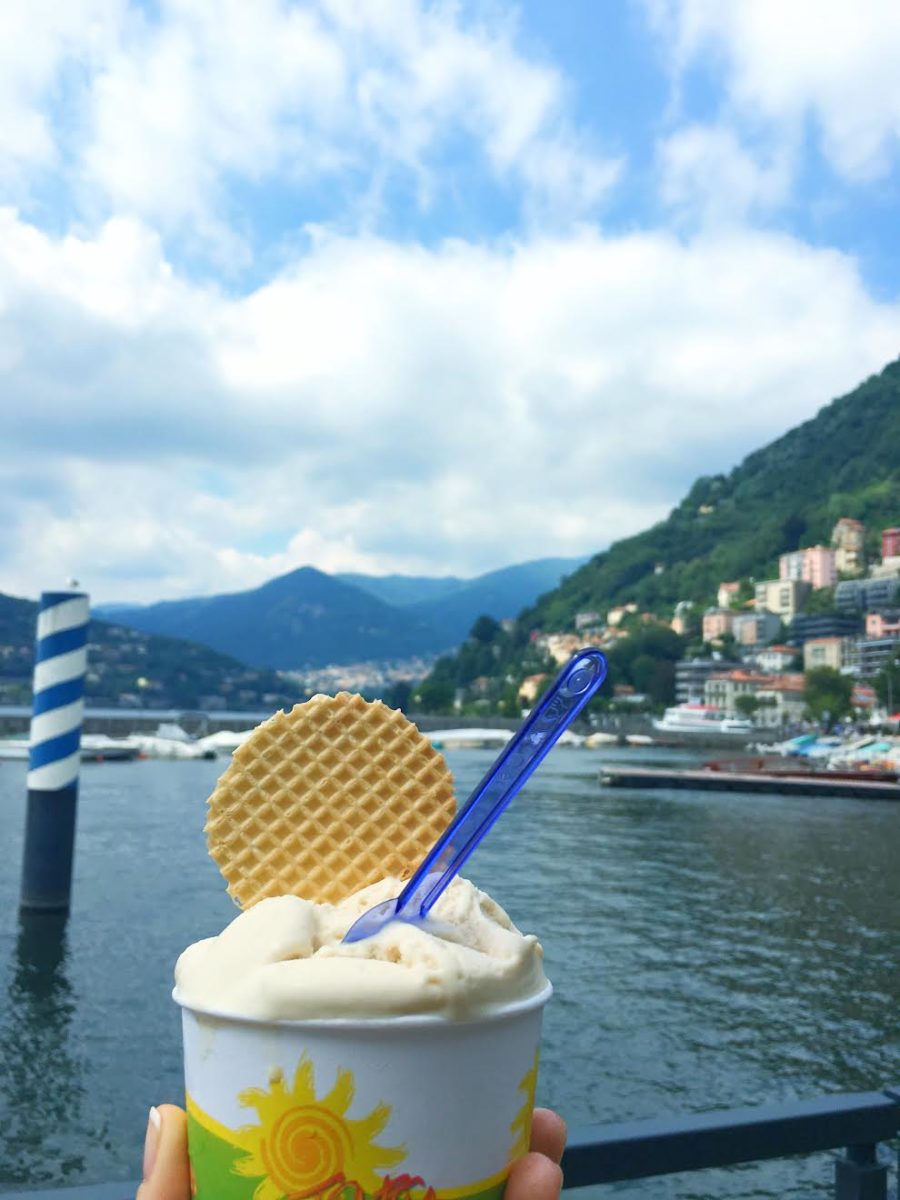 gelato on Lake Como

Cheers to Friday!
I never thought this week would come to an end 🙂  The first week back is always the longest!
We have a very low-key weekend planned – I still have lots of catching up (and sleeping!) to do! And I found the frozen Cauliflower Crust at Trader Joe's this week so I think some homemade pizzas are in order for tonight's date night with my DVR!
:: RANDOM LINKS :: 
The no make-up approach to perfect summer skin. 
#flashbackfriday What the supporting cast of Mean Girls looks like today.
you won't believe the actor from Blacklist that was in this movie! I had no idea! 
10 podcasts to make your commute better.  I have added a few of these to my list! Has anyone listened to Lo's podcast? Lady Lovin'? I would disagree with Betches podcast Betch Slapped though; I tried it and it they drove me insane.  I do love the Betches.com site though! 
The one thing you should do before buying produce

When I pulled the classic gif of Gretchen yelling "Tamraaaa" for Coffee Talk yesterday, I stumbled across 13 Reasons Gretchen Rossi Should Return to OC and I'm all about anything with Gifs.  I do think I would have picked her over Lydia? Nothing against sweet Lydia…. she's just so…. rainbow and sprinkles?
5 Healthy Recipes to Master for your Summer Cookouts. 
I still can't get over Cameron's ring from the Southern Charm Reunion, but Jennifer's bangles (and even Kathryn's earrings) are stunning as well.  Good lewks all around.
5 ways to feel most confident in a bathing suit. 
:: FASHION FINDS :: 
An anything but basic dress – in three colors – with the perfect details and only $68!
Love the floral and wrap of this one-piece suit. 
The geometric print of this dress is everything.
The perfect suede jacket for $100, in three gorgeous shades.
A great LBD option for black-tie-optional weddings. 
This bodysuit has a perfect color, a sexy cut,, and is under $50.
Pearl accented mules? Yes, please!
Love the back of this pink floral midi dress. 
The perfect two piece dress – my favorite color is the cherry!
A black maxi skirt with a side slit is perfect for now and later, and can be dressed up or down.
Love the length and the lace of this LWD.