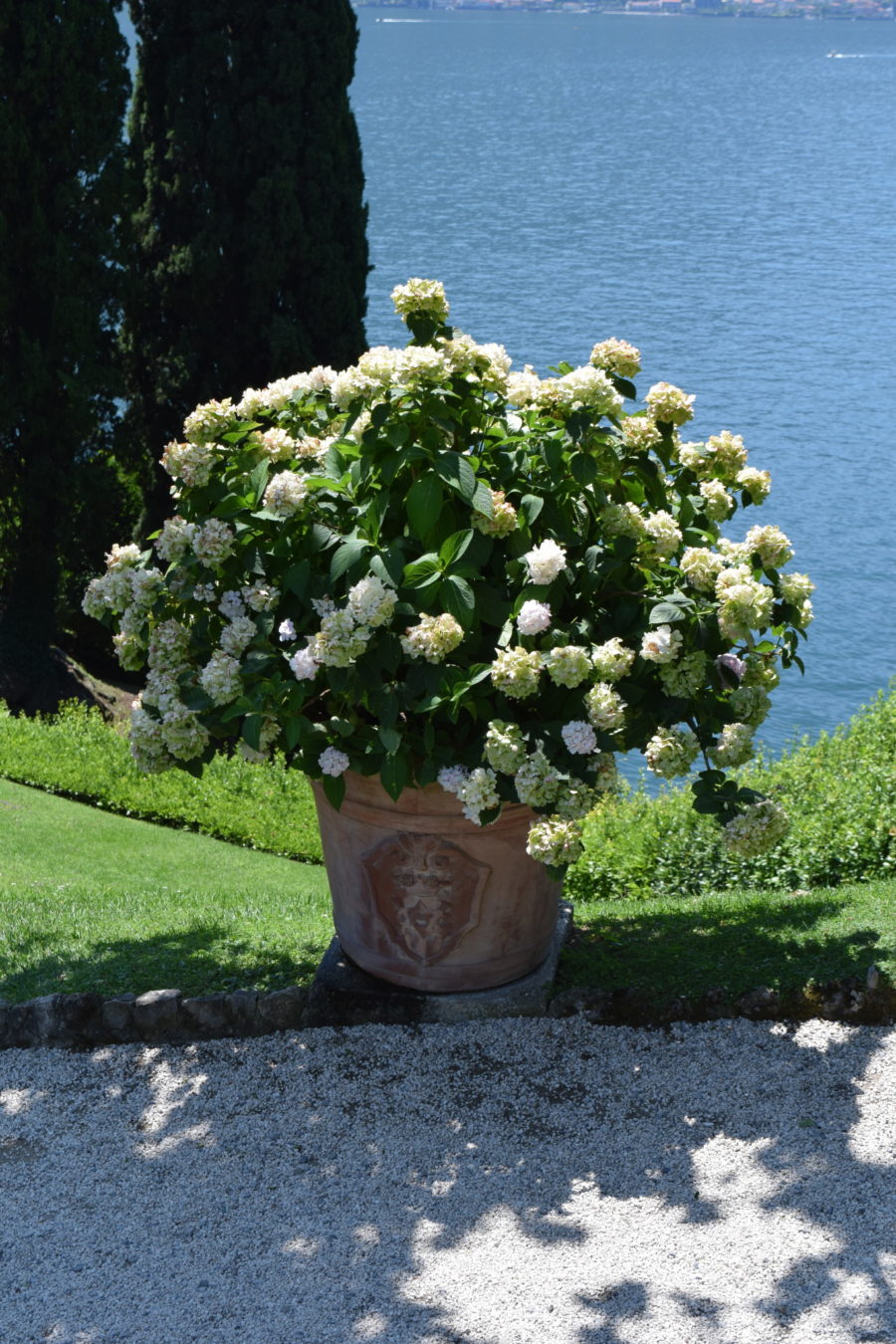 Buckle up for the most exciting post ever.
 Severe Sarcasm….. My brain is mush so I am rambling more than ever!
We are home after 15 days out of the country and WOW is my jet lag 10x more intense than in the past.  It didn't affect me very much last time, but yesterday and today I feel like I've been drugged!
Our trip was absolutely incredible and I will be posting more pictures on instagram this week because I still have so, so many to share! I will also be doing full recaps for you starting next week – promise! Thank you all again for all of your help with things to do and places to go – y'all are a travel-planning dream come true!
Today I am sharing a favorite pair of earrings that I wore several times on our vacation.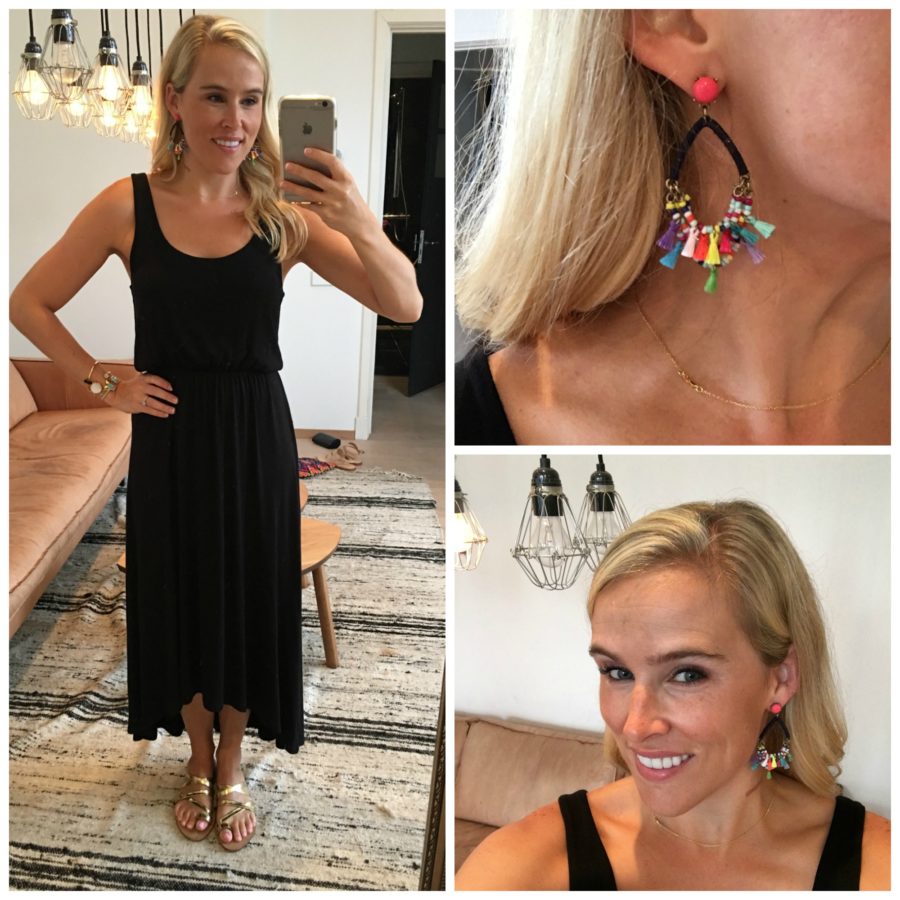 Oh, and incase you missed it on my instagram stories, I singed my neck night one with my curling iron-straightener-combo that I bought for the trip.  So that lovely scar is there for two weeks and is just now looking better!

Earrings were the only jewelry I packed (one of my packing tips for traveling abroad with only a carry on I will be sharing!)
These were the perfect way to dress up a simple, solid colored dress or a pair of jeans with a blouse.
They are super light weight too despite their size!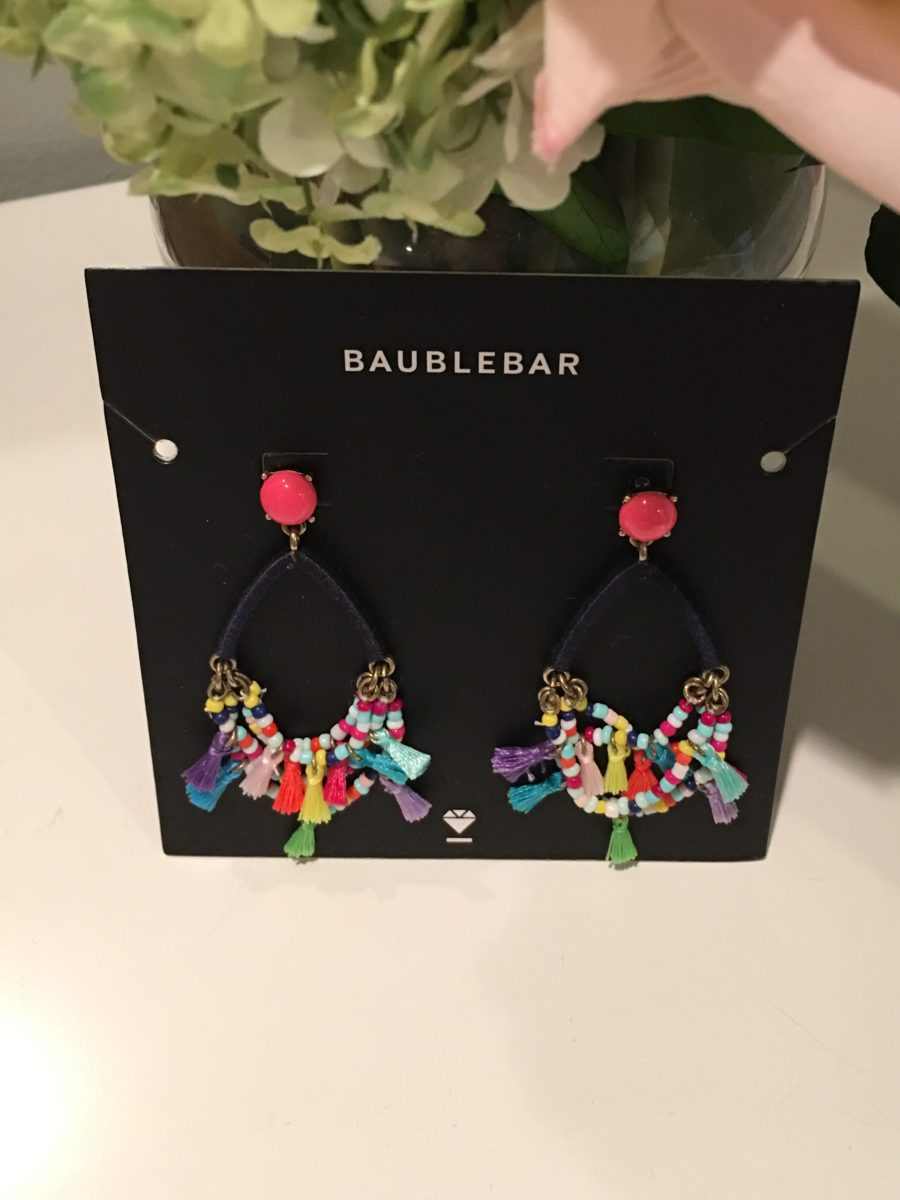 // STATEMENT EARRINGS //
also available in white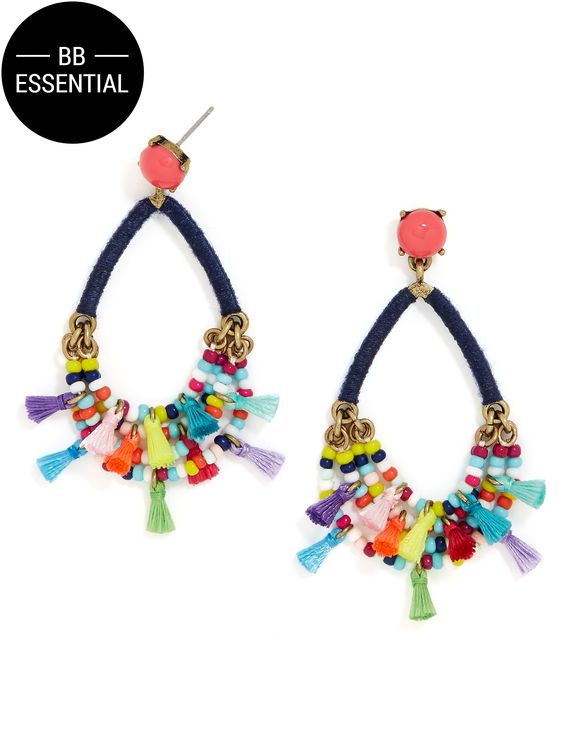 a few other pairs of statement earrings that I am loving : 
UNDER $25 DROP EARRINGS// TASSEL CLUSTERS // OMBRE FINGE DROPS //  SANDBAR DROP EARRINGS
On to some trip rambling……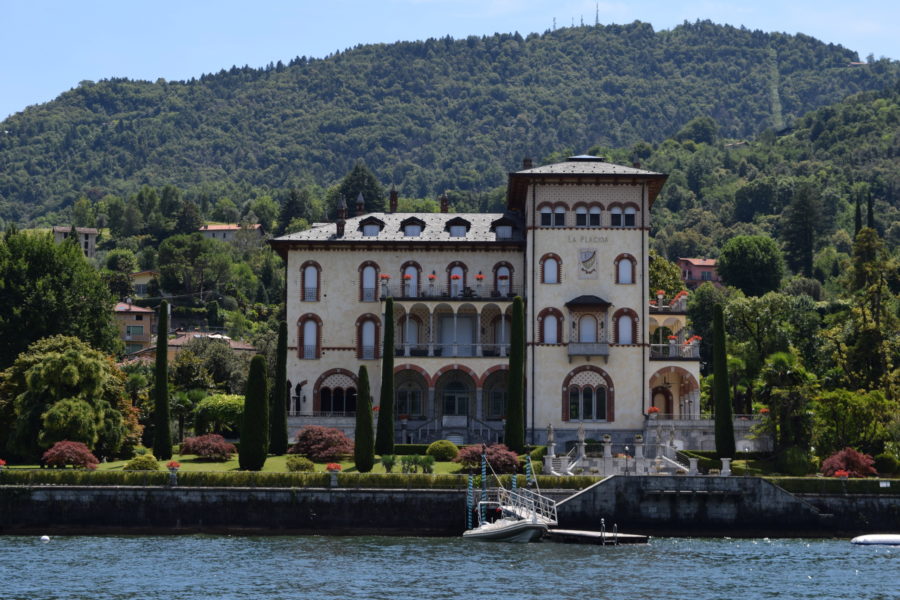 I was hoping to have more to share with you all today, but I am still so out of it.
Proof of this : we got home at 8 PM on Saturday night (after a horrendous 10 hour flight turned to 12 hours) , and I have about 25 hours of TV on my DVR (likely more) and all I have watched is 3 episodes of Big Brother and 1 episode of RHONY.
I tried to watch my DVR'd shows on the airplane but it wouldn't let me stream them! The horror! 
I also greatly underestimated the amount of television awaiting me, and I knew it would be a ton, but I feel like I truly missed the 2 biggest weeks of TV show endings and premieres of THE WHOLE YEAR.  The timing of this trip couldn't have been worse for Coffee Talk 🙂 My sincerest apologies that I abandoned our weekly gossip sessions at the worst possible time!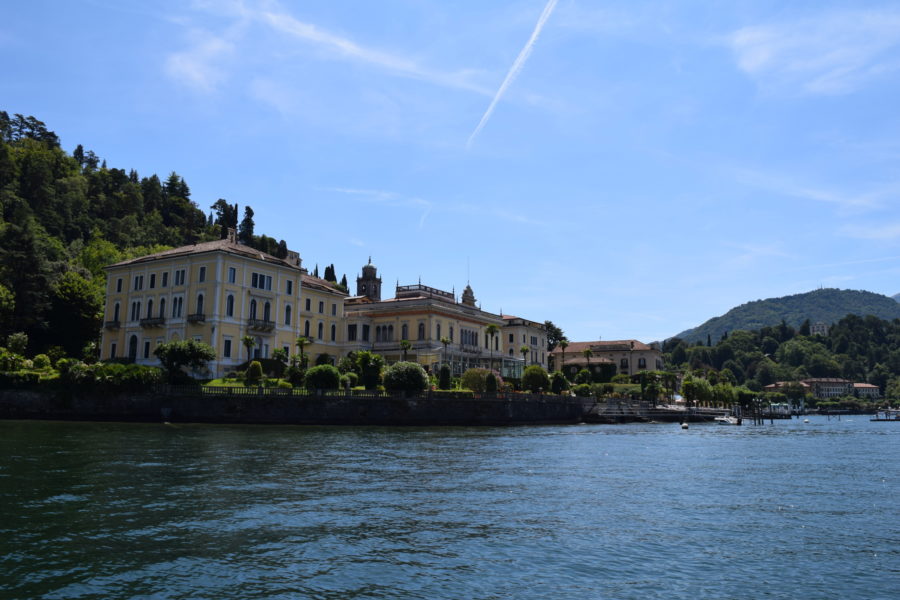 It has been eye opening to stare at the DVR at be like "Wow…. this is how much TV I watch??"   And I don't mean eye opening in a sense that I feel shameful for the amount, which any sane normal person would.  I mean eye opening in a sense that I am SO PROUD of myself for somehow fitting it all in!
y'all…. if you haven't already concluded…. this post goes nowhere…. just a heads up. 
The shows in the DVR Include:
Southern Charm Reunion
Shahs of Sunset
Odd Mom Out
Real Housewives of NYC
Real Housewives of Orange County
Million Dollar Listing New York
Below Deck Med
Sweet Home Oklahoma
Watch What Happens Live
The Bachelorette
Dallas Cowboys Cheerleaders Making the Team.
Big Brother
The Next Food Network Start
The Great British Baking Show
Barefoot Contessa (Um YES these last two count!)
and that's just the important ones.  There's tons of House Hunters + Chopped + who knows what else that are never going to see the light of day.
ANYWAYS.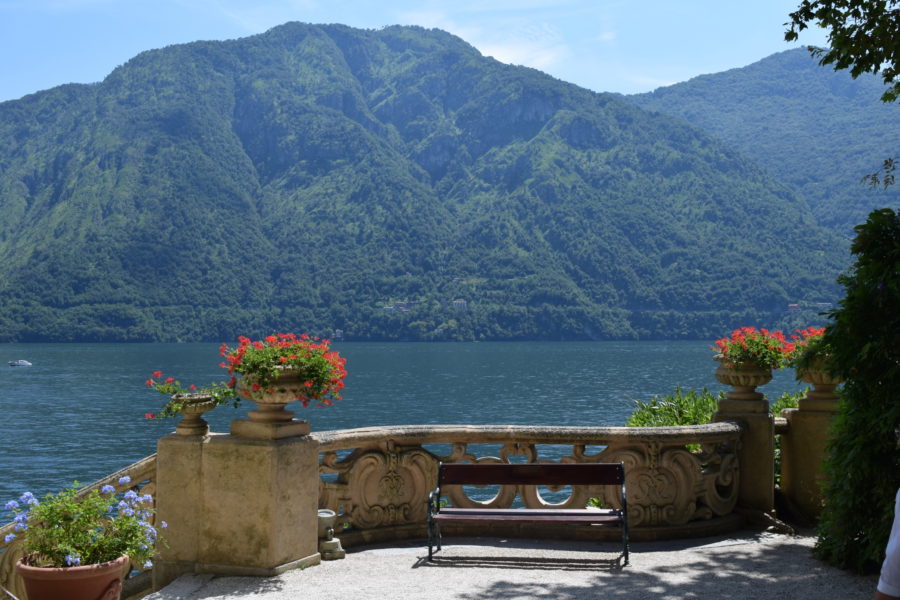 My jet lag is extreme, so I promise to have all of my Italy + Amsterdam Posts ready for you  by next week at the latest, but right now I am just trying to function on an hourly basis.  Perhaps I need to continue my 2x a day daily espresso (morning and lunch) that I did on the trip to keep my eyes open? I hate Coffee but it really seemed to help!
Happy Monday Everyone! Hope you all have a great start to the week!!