With Summer in the South upon us, one of the main things on my mind is attempting to look fashionable whilst sweating.  And unfortunately, I sweat. So I have been in full blown lightweight dresses, skirts, and minimal clothing mode while shopping lately for summer and for our trip next month.
I came across this dress that combined a few things I am loving all into one:
A tie front top – A floral print – A midi length – A low back!
AND it is 30% off.  How could I say no?
I feel like I can easily wear this with heels or with sandals.  It is so lightweight and paper thin that it's as close to being naked while being fully clothed that you can get.  And seriously…. that is my goal for this whole summer.  To look clothed, but feel breezy and buck naked! (Preach.)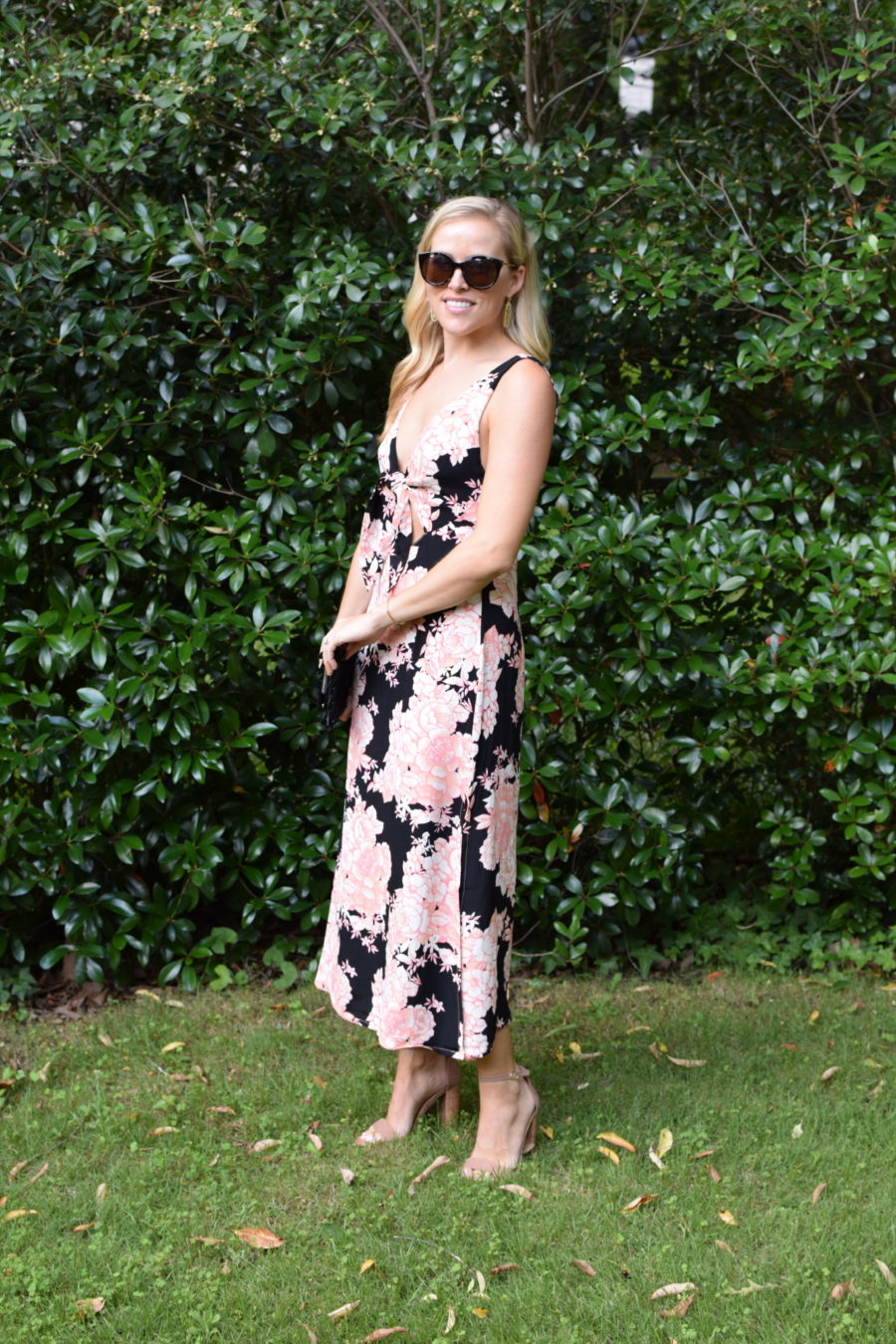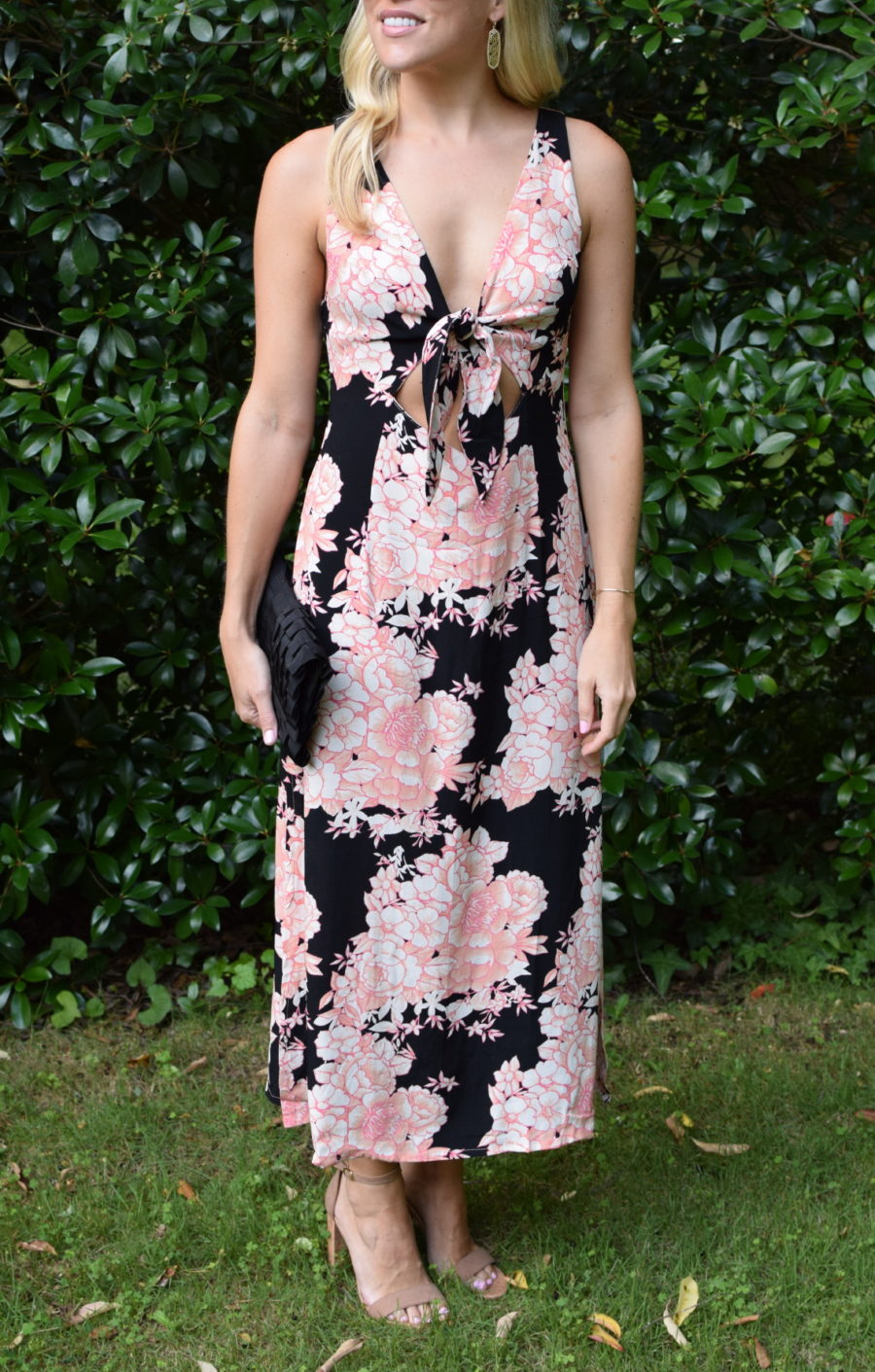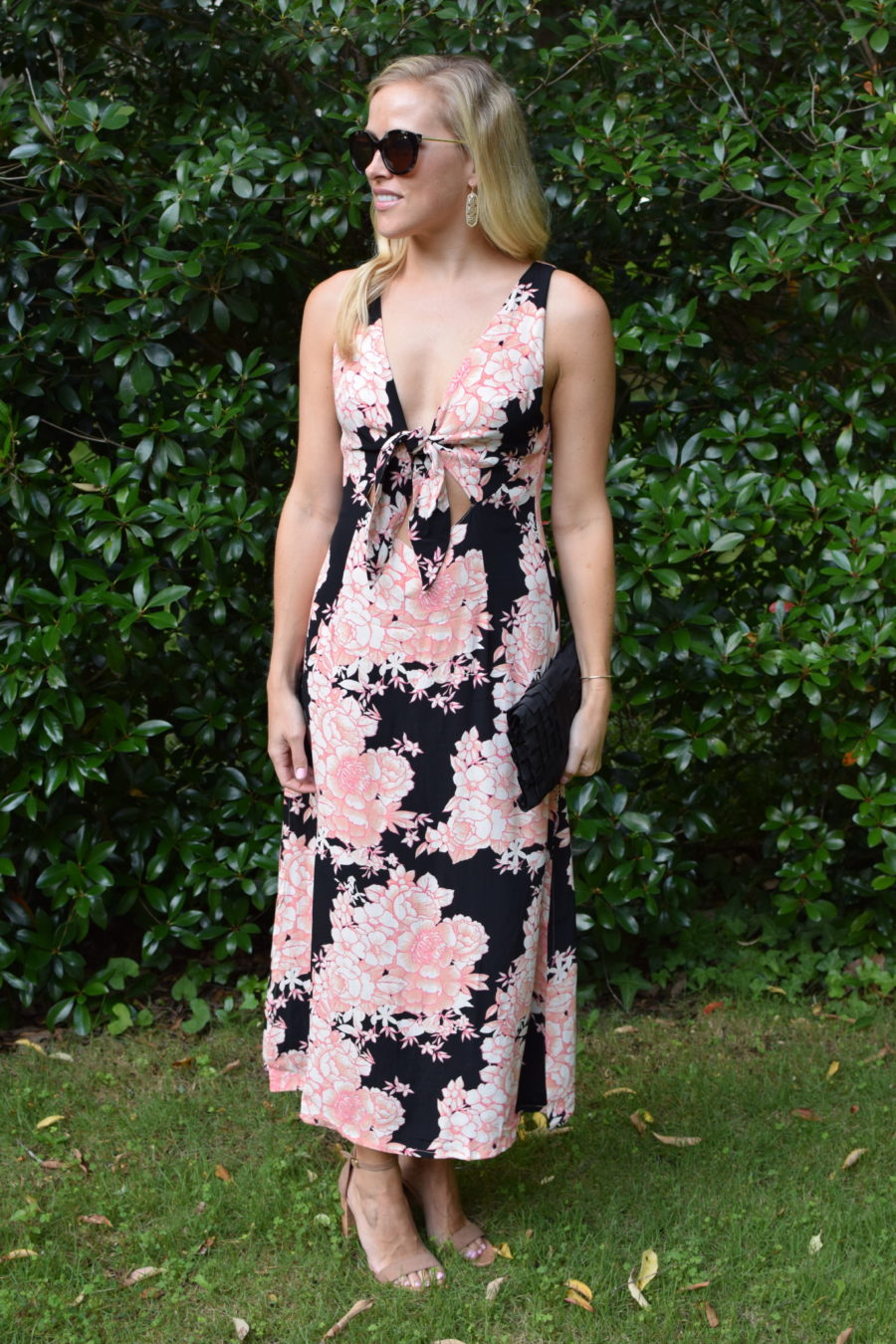 // CAPULET MIDI DRESS //       // HEELS  under $30 // 
I meant to share in my weekend recap that before we went to Chateau Elan Saturday morning for our anniversary, we headed to dinner at Two Urban Licks on the beltline for the first time.  We sat outside and it was a great atmosphere with live music Friday nights.
We had the Fried Pimento Cheese Hush Puppies and let me just say Oh. My. Lord.  They were amazing.  We ordered those and calamari for an appetizer and neither of us was even hungry for dinner after that! But we split some more appetizers with some delicious empanadas and a beef dish of some sort.  We really enjoyed it to say the least!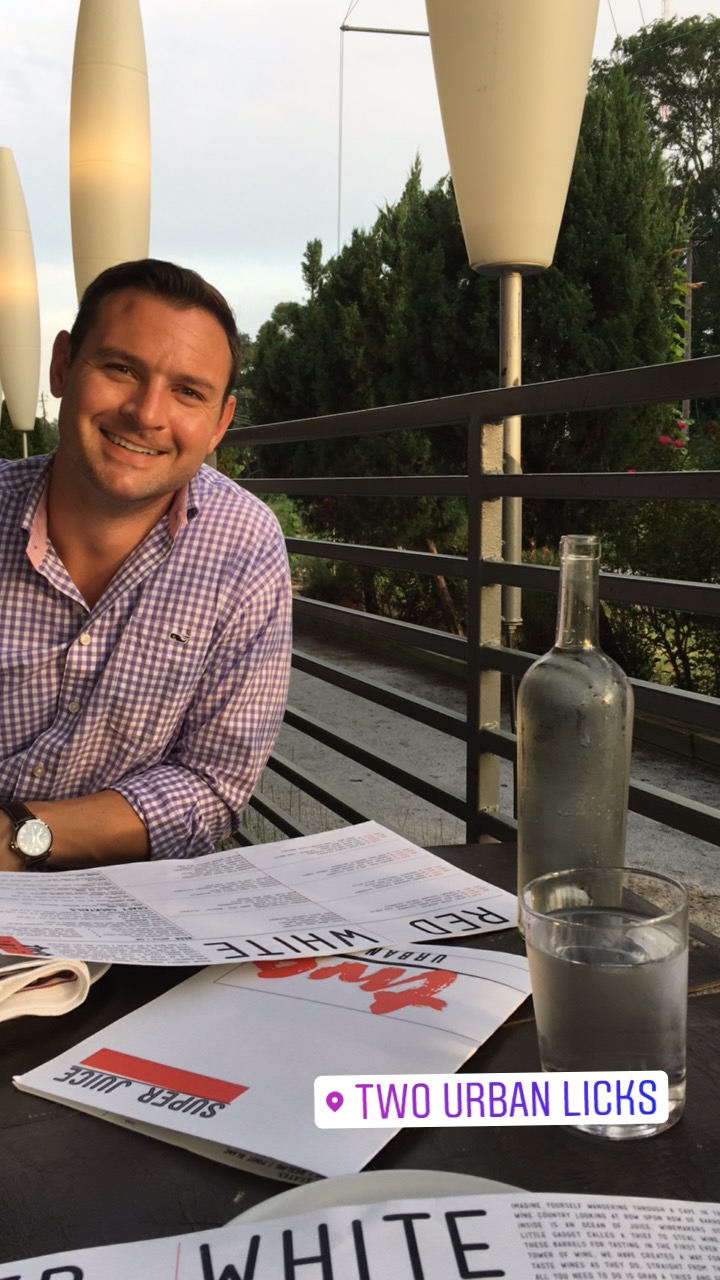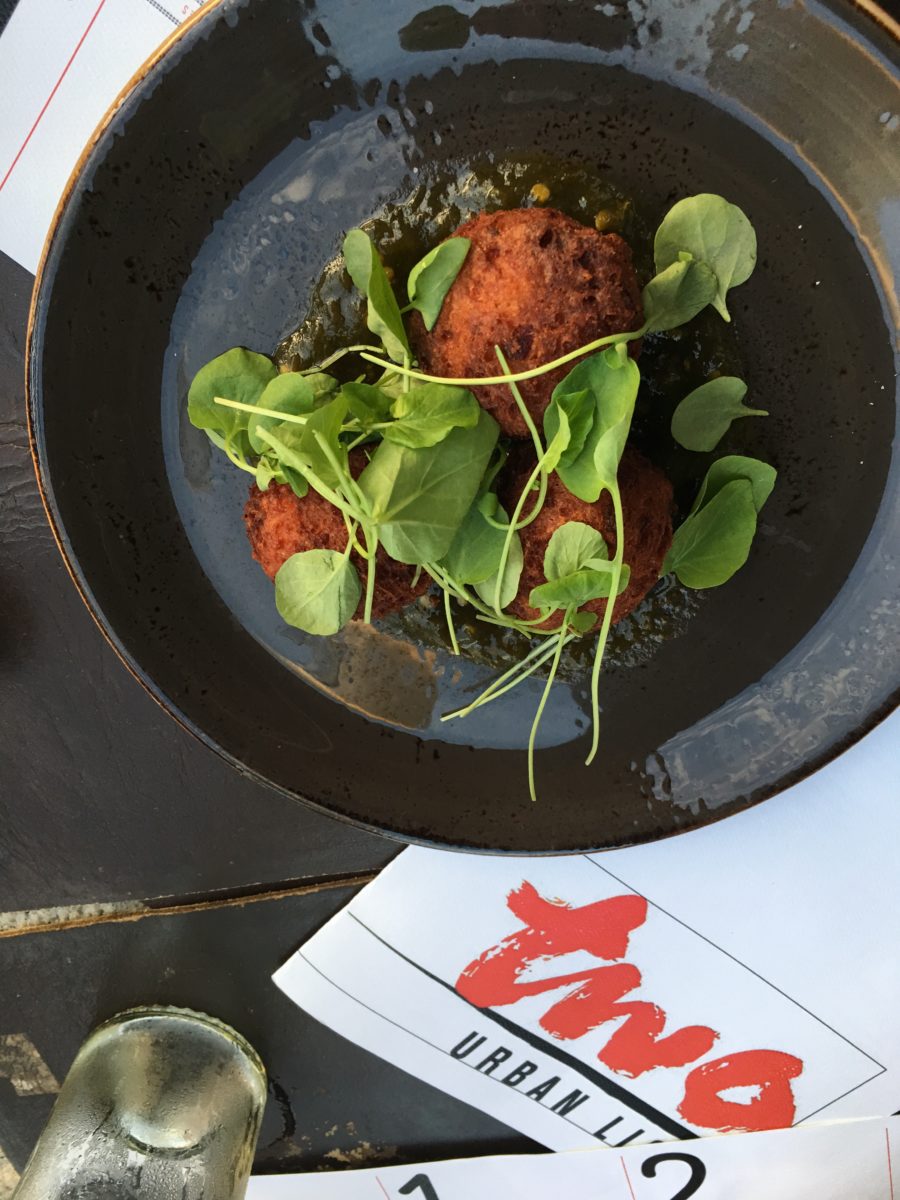 What I wore: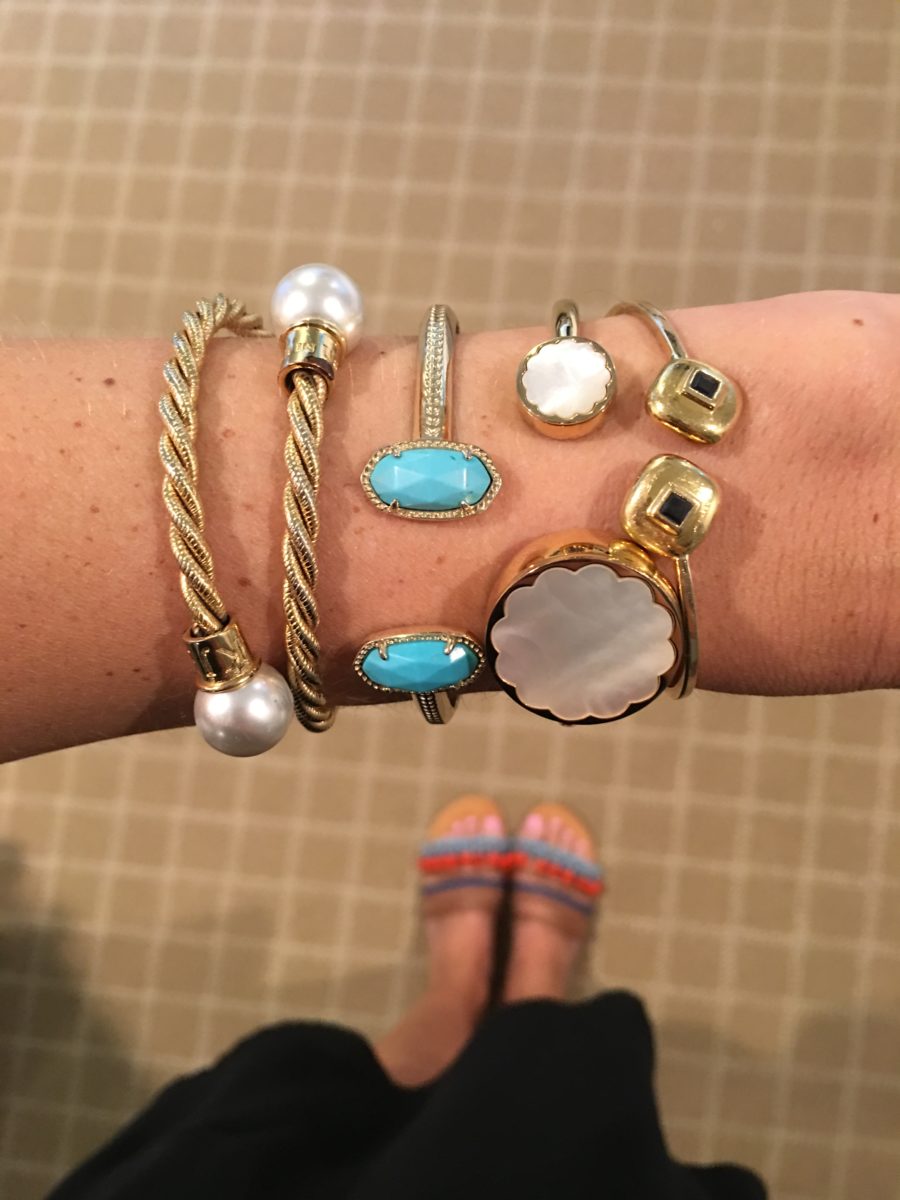 from left : KJP WRAP BRACELET // KENDRA SCOTT BRACELET // KATE SPADE FITNESS TRACKER // my own bracelet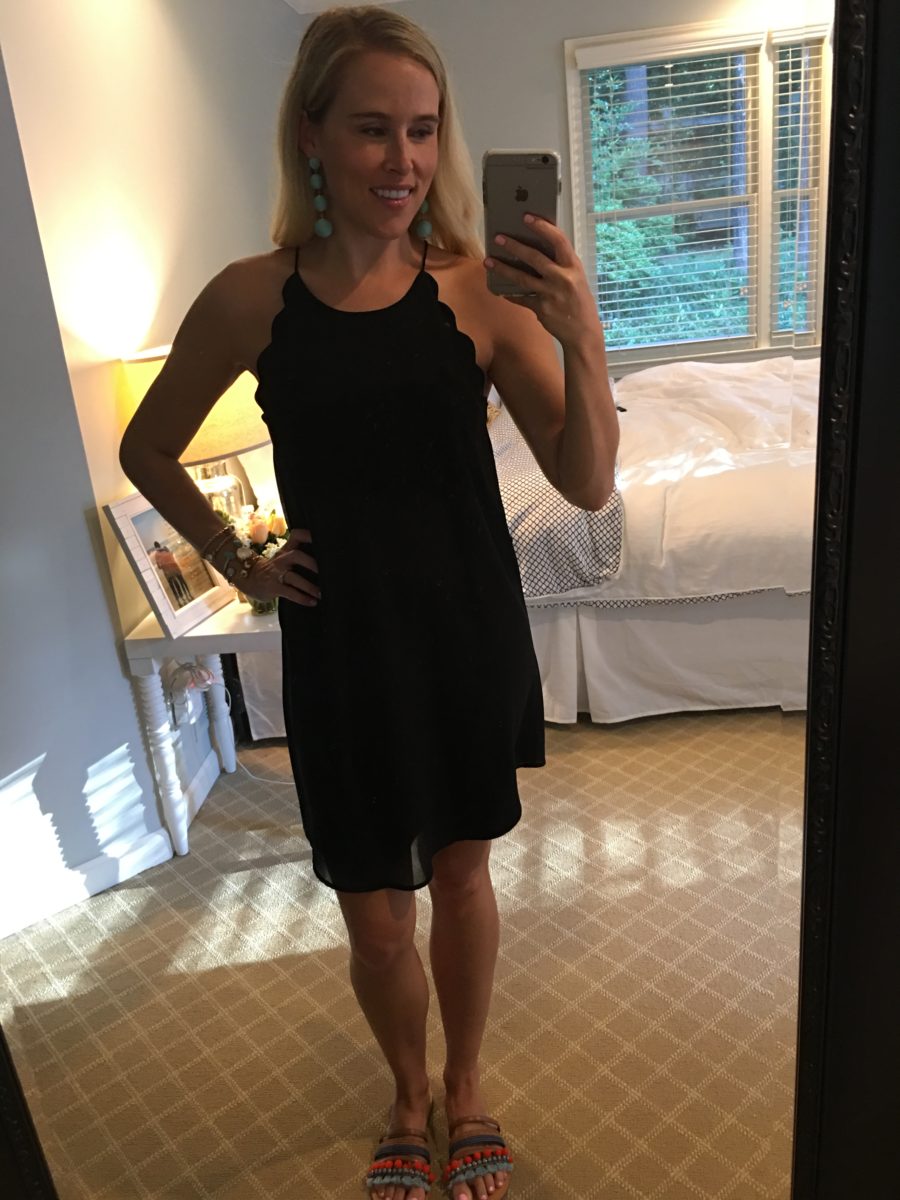 My black scalloped dress is a TJ Maxx find, but I found this similar black scalloped dress (for under $100) that has the cutest scalloped cut-out back , and these similar pom sandals that I love.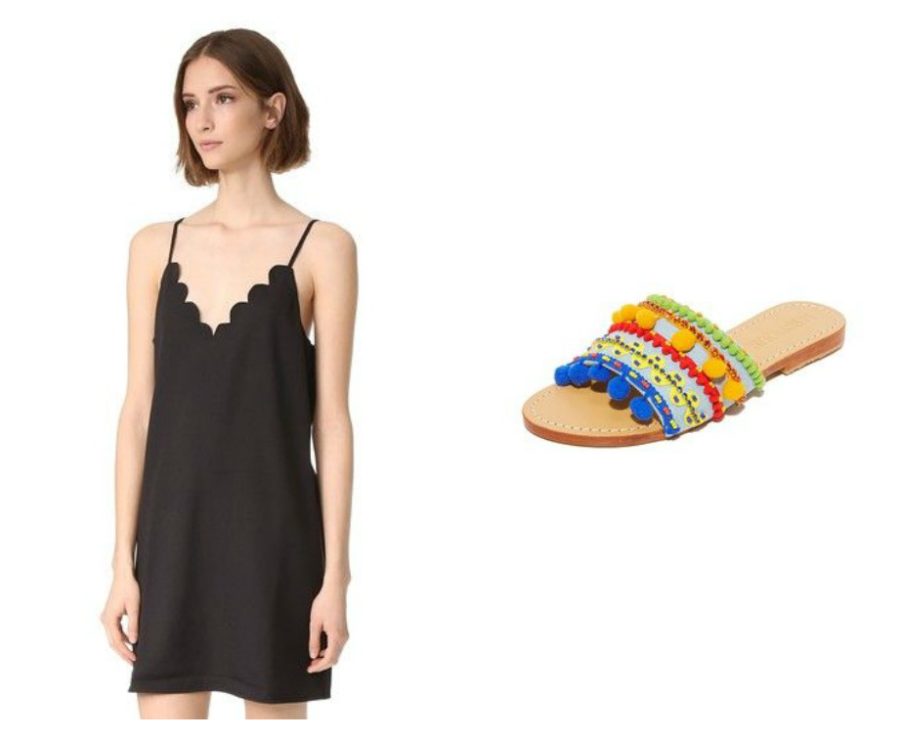 // BLACK SCALLOPED DRESS under $100 // POM SANDAL // 
Revolve is having their almost summer sale, with tons of items on major clearance!
A few of my favorites – all under $100 – below!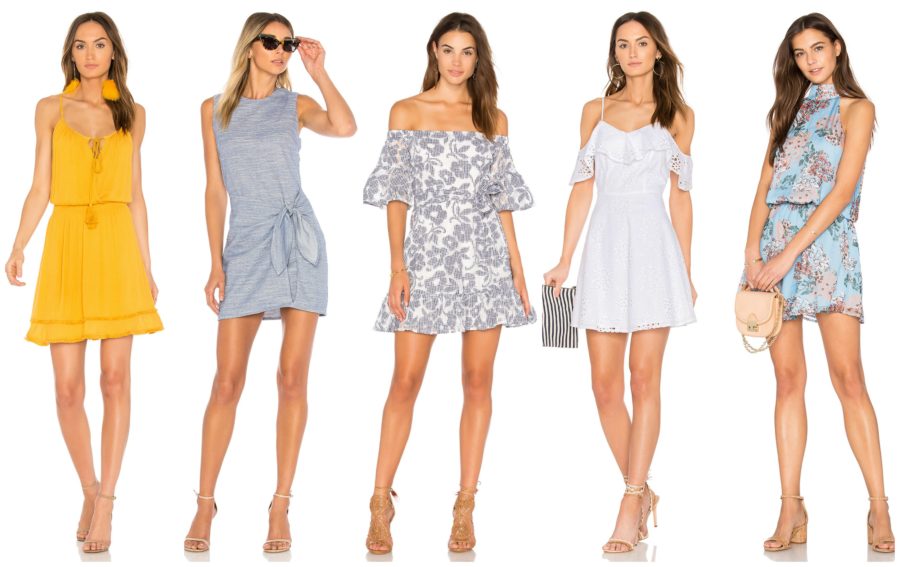 ONE  //  TWO  //  THREE  //  FOUR  //  FIVE 
and scroll through even more finds for under $100 below :

I meant to have all of my weekend links for you today, but Kip and I were up late planning an extra leg to our trip next month (eeee!) . Well, we are hoping to at least! I'll have an update on that next week!
So I'll be back tomorrow with weekend links for you!
Cheers to Friday!
I am doing a charity Bike Ride through Atlanta tonight with friends dressed in neon clothing!
Wish me luck….. I only cycle indoors in dark rooms with air conditioning for a reason.