As you may know, Kip and I are heading to Lake Como next month with his family for a wedding!
We will have about 3 days of wedding festivities and we don't really know anything about where we will be or what we will be doing yet, but that has made it kind of exciting.  The groom was their foreign exchange student and he is so sweetly arranging everything for us for the time during the wedding.  I can't wait to experience an authentic Italian wedding (and I made sure there is no button, clasp, elastic or anything around my midsection on my dress because I am assuming there will be LOTS of delicious food!)  After the wedding, we are staying for about 5 days in a house in Tremezzo on Lake Como, and then 2 days in Milan before flying back home.  I'm so excited and know it will be an amazing trip.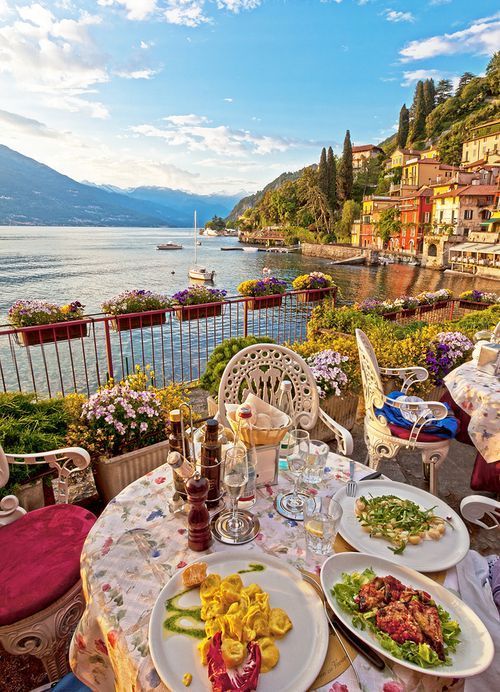 We have had the Italy plans set for months, and Kip and I had hoped to be able to tack on a few days before or after doing something solo to take advantage of our time abroad.  Just this past week, everything fell into place and we were able to get 5 days before the trip to go to a different city!
The two destinations that we had talked about were Amsterdam or Barcelona.  They are both places Kip has always wanted to go and always talked about, and I wanted to make sure he had the deciding vote.  When we went to Italy 2 years ago, I took on the role of planning everything, and I am such a creature of habit that I would be like "let's go back to Venice and Positano and stay in the same hotel and do the exact same things ALL OVER AGAIN!"  Kidding.  Kind of.  Not really.
see posts about our time in Italy here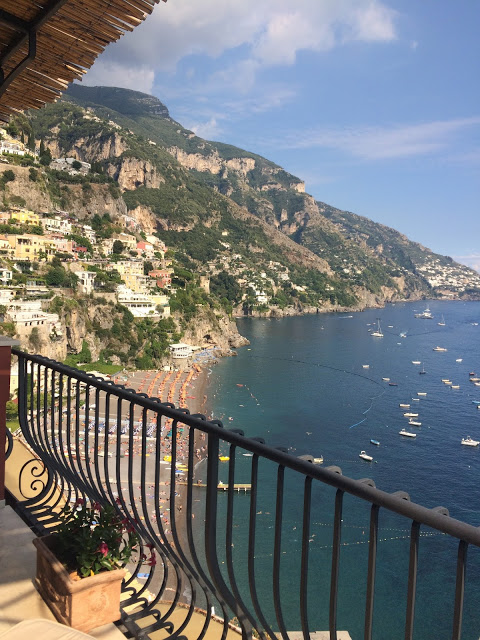 But we wanted to do something totally different and I wanted it to be something that would be totally his choosing.  He is not a planner so I feel like he never would make a decision if it wasn't down to the wire – and with 3 weeks to go, it was down to the wire!
We knew we could leave Friday July 7th and so we spent a day or two researching.  He saw that the Running Of The Bulls was happening in Spain when we would be there and seriously that was what made him want to go to Barcelona.  We are just SO similar.  I naturally responded with "Okay, I will be at a Bar/Restaurant/Anywhere far away from that sending you my prayers but sure, I know that you are a lunatic and of course that would be a great trip for you!"  I really thought he was going to pick Barcelona based on that alone! Surprisingly, he chose Amsterdam.  I am very relieved because I know for a fact if we were in Spain his ass would be running from those bulls and I would be having a conniption fit somewhere while I chugged some Sangria to calm the nerves 🙂
SO! Amsterdam it is!  And up until two nights ago I pretty much knew nothing about Amsterdam except that it is gorgeous and what Ms. Yolanda Foster and The Real Housewives of Beverly Hills taught me on their trip!
Yolanda can sell me on anything,  especially flowers, cheese, biking, canals, etc.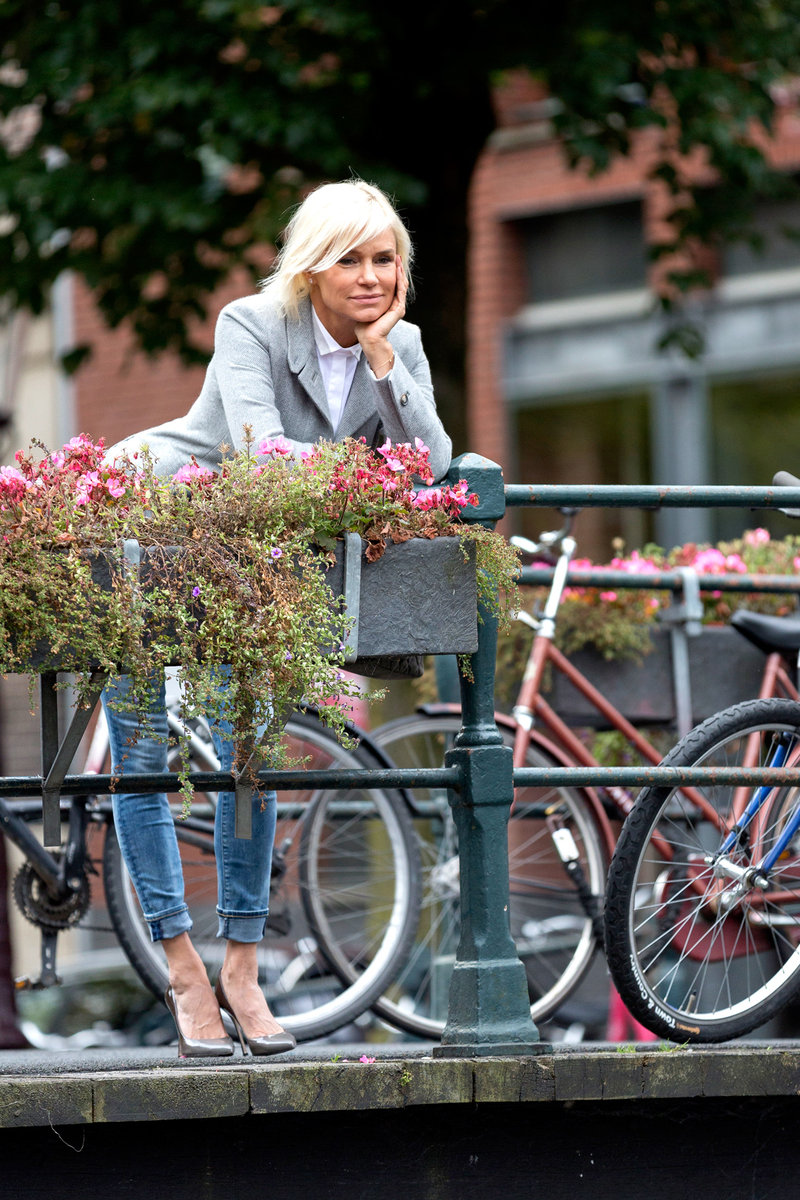 So I am hoping to have as wonderful of a time as they did,
without the wine in the face and shattered glass of course.  But the rest of it, I'll take! 
All of you were SO helpful when I was planning our trip to Italy,
so I am hoping you can be helpful with this as well!
I am a major planner – and loved planning Italy – but for this we have 3 weeks and really just want to relax, so I am trying to be very laid back about it.
If any of you have been, please let me know where you stayed/what neighborhood you stayed in, your favorite activities, where you ate/shopped/drank/sat around and people watched! Anything!  We found an adorable AirB&B to book but I was hoping to get more feedback about neighborhoods before we booked (the one we found and loved is in the Nine Canals/Grachtengordel I'm pretty sure? ) 
A lot of our time in Lake Como and Milan is out of my hands – but I know that nothing is really planned at all at the moment and that his parents are asking us to do some of the planning.  If any of you have recommendations for Lake Como (our house is in Tremezzo)  or Milan please email or comment I would love any helpful tips!
Now, for some health and fitness
related things to share! 
:: RECIPE OF THE WEEK :: 
I made a new recipe on Sunday night that makes a great meal prep/work lunch recipe.
Skinnytaste's Skillet Cheesy Chicken and Veggie "Rice"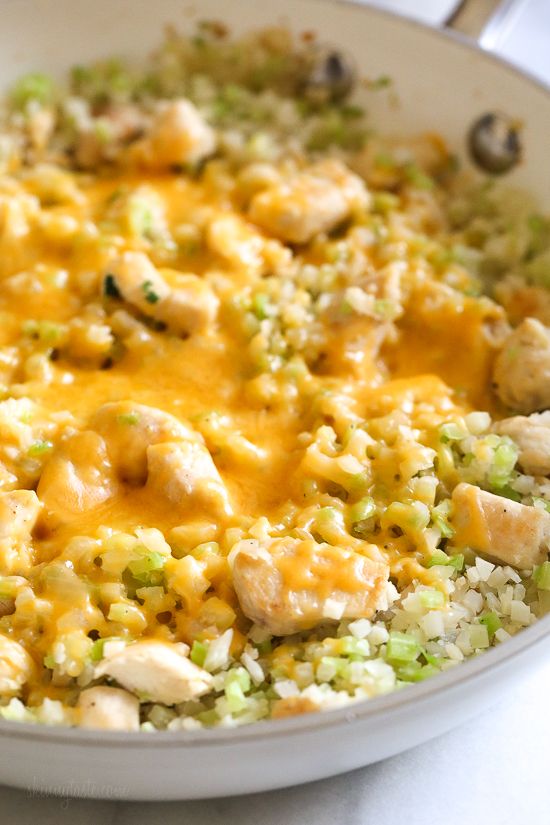 It was a very fast recipe to make because I buy the pre-riced Trader Joe's Riced Broccoli.
I am a much bigger fan of riced cauliflower, so next time I'll be making it with that instead, but I did like it as a healthy lunch to take with me to work.   I added extra garlic and onion to up the flavor, and topped with some Siracha to give it a little kick. (I feel like healthy chicken and veggie recipes can always benefit from a little Siracha!)
:: FITNESS FASHION FINDS :: 
I profess my love for Old Navy regularly on here, and their Old Navy Active  gear is no exception.  While I definitely believe in getting some Lulu basics because they last forever and ever, Old Navy has never let me down and I constantly get their pieces for 30-50% off and love them.  I ordered a few things when they had a sale recently and wanted to share my favorites.
As a general rule of thumb with Old Navy Active, most things run large.  Tops especially.  Leggings can run more True To Size, but most of the time I size down to an XS in the tops and do a S or XS in the leggings.
I love the split back of this ($10 dollar!) workout tank and the mesh panel for breathability.  I ended up getting two in different colors.
These leggings are comfy and a great way for me to break out of my basic black
(although they have black and a few other colors!)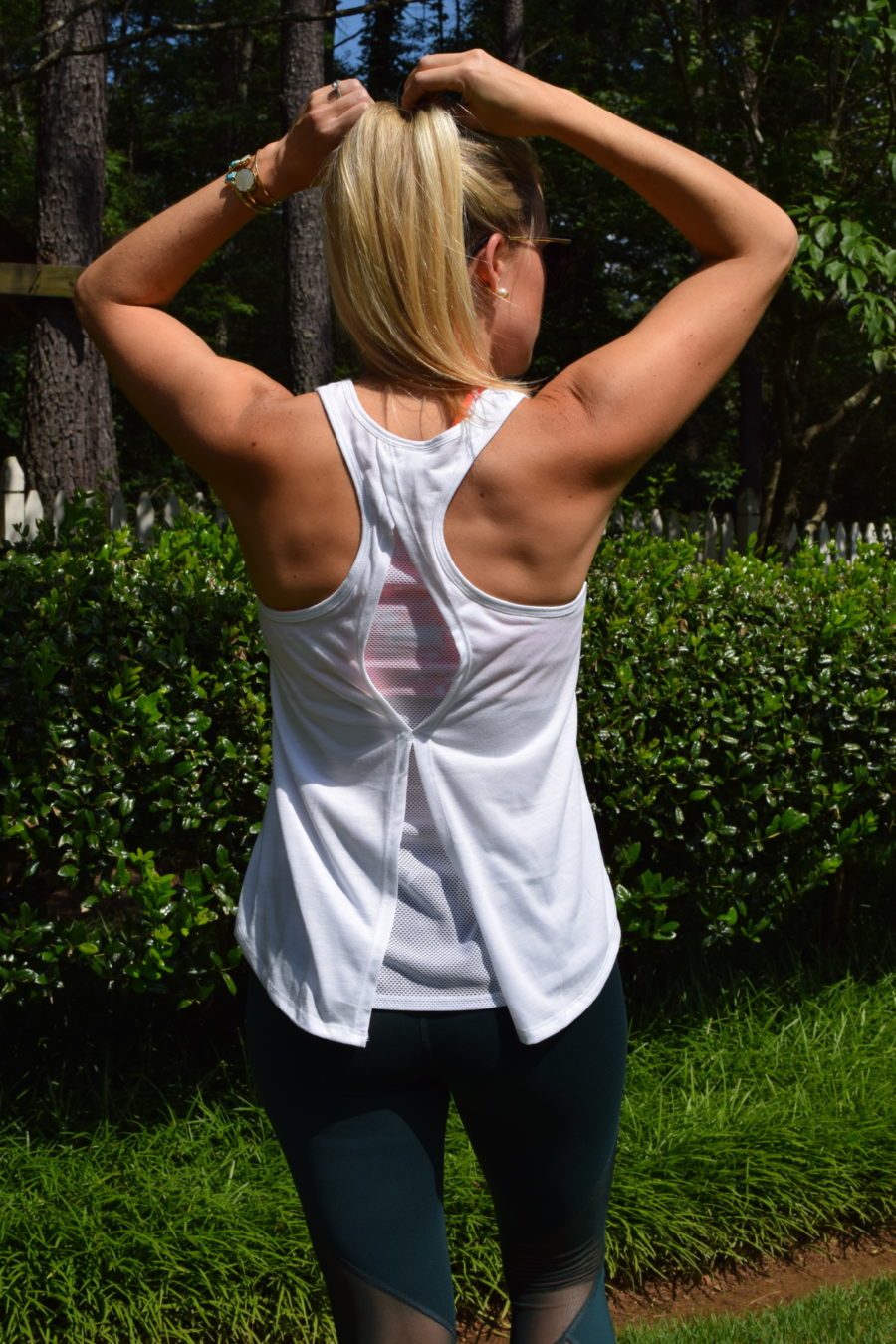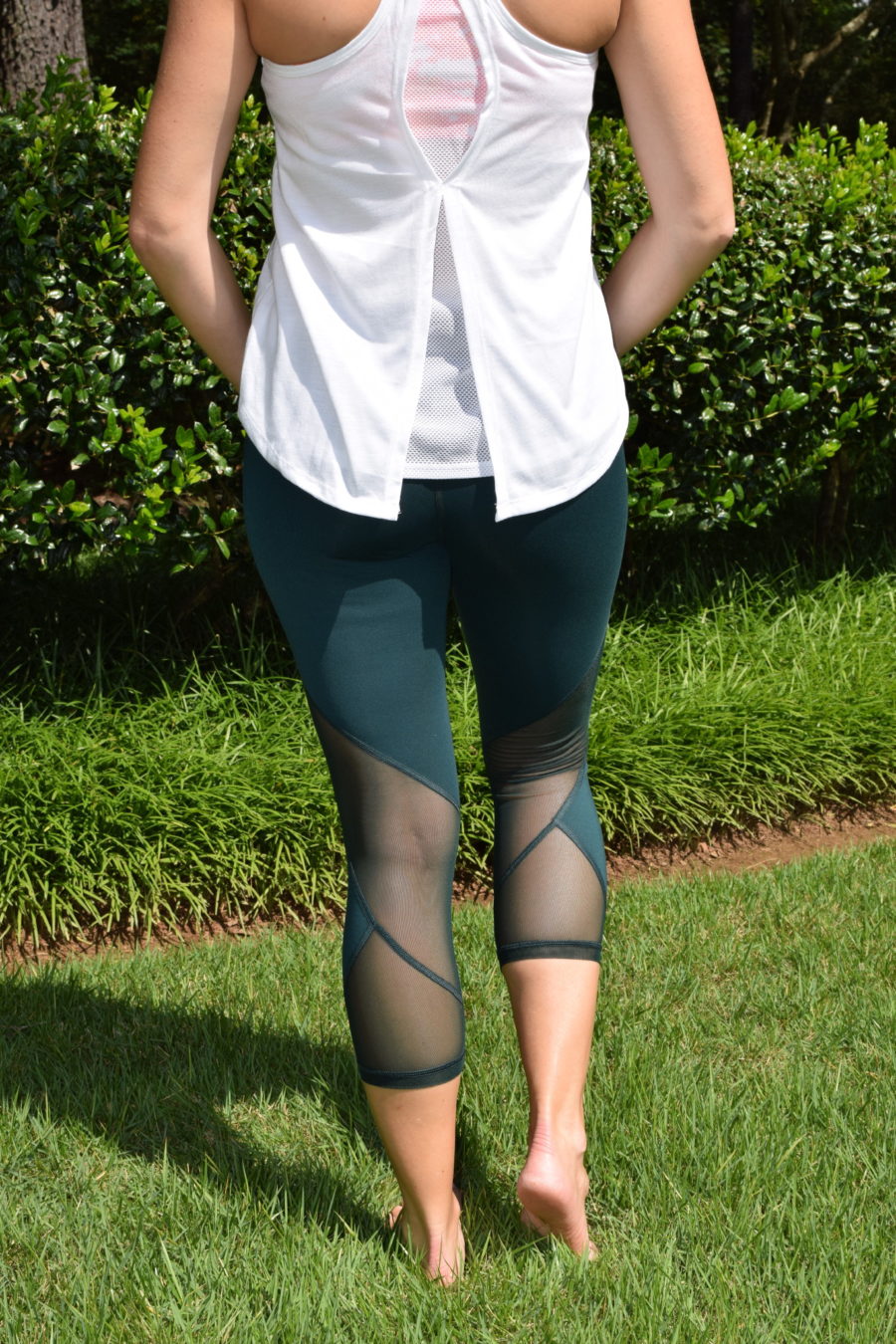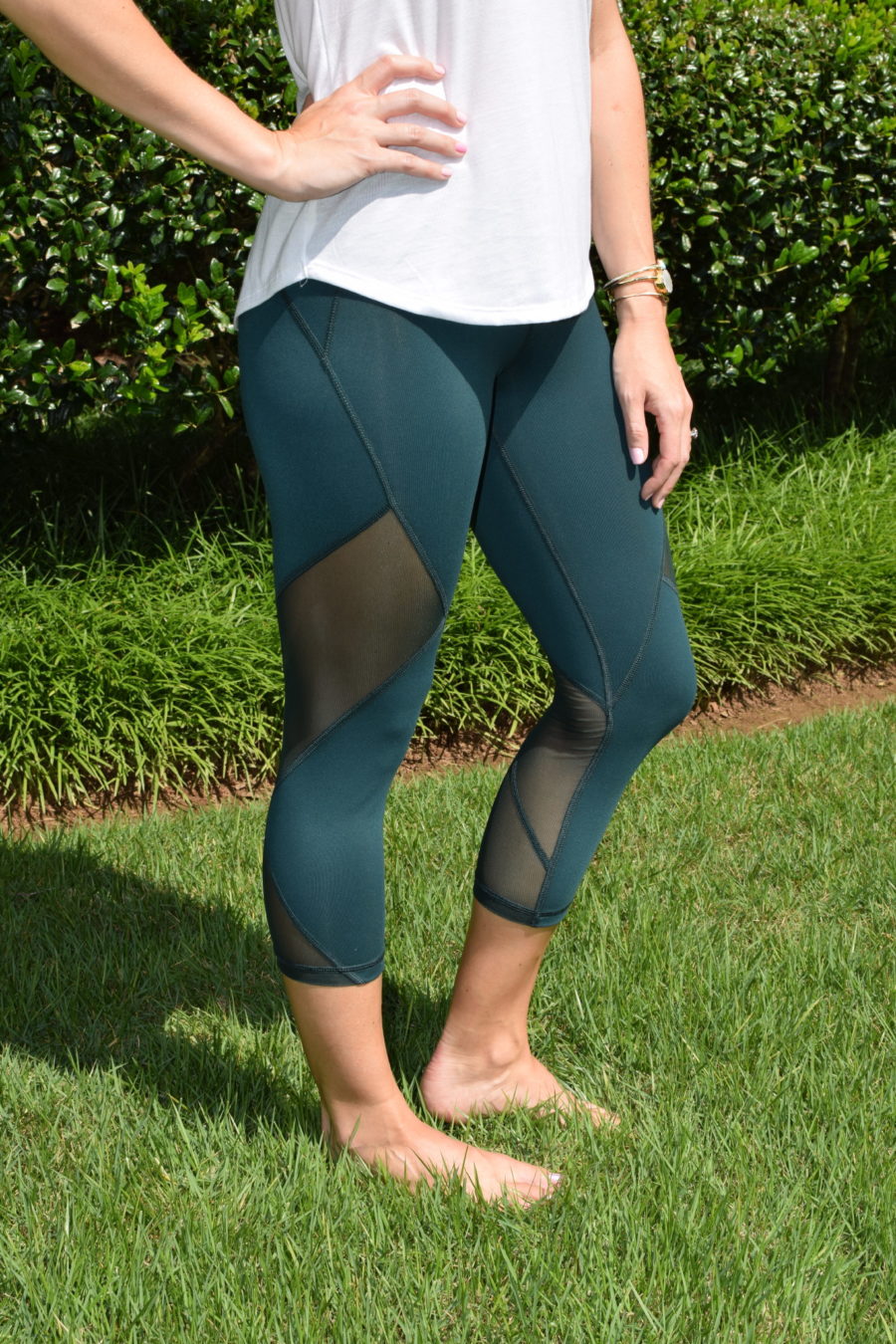 SPLIT BACK TANK // MESH INSERT LEGGINGS
 the leggings come in 4 colors! 
I love graphic tanks for working out, and Old Navy always has tons.   This tank has a great criss-cross back and is a little bit longer so it gives good coverage on the tush.  Although running late is definitely not my thing…. I hate hate hate running late and am that person that is annoyingly on time or early.
The leggings are such a steal and are high waisted which I love to really keep everything tight and snug during workouts.  I love the color-blocked styles and these are so much cheaper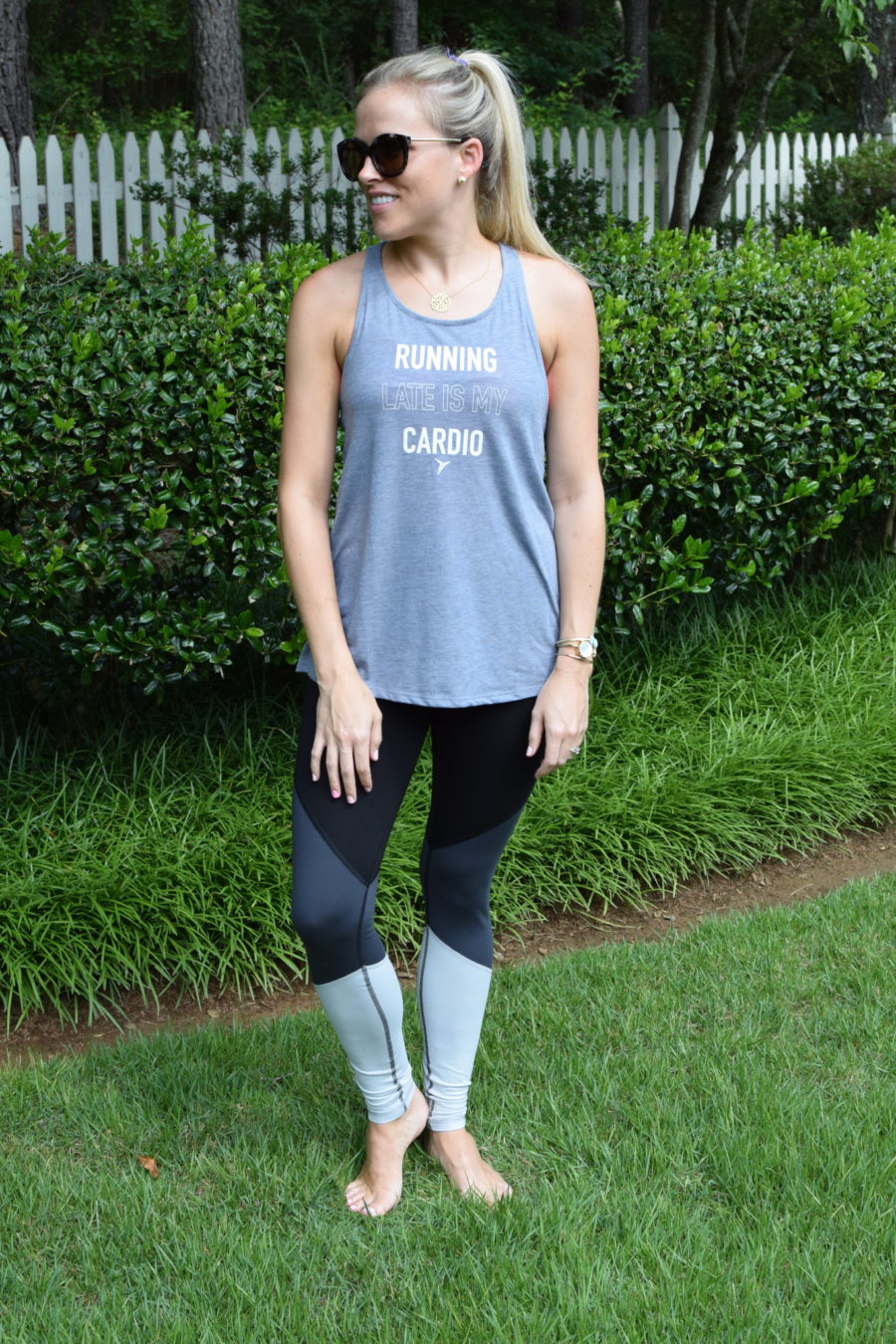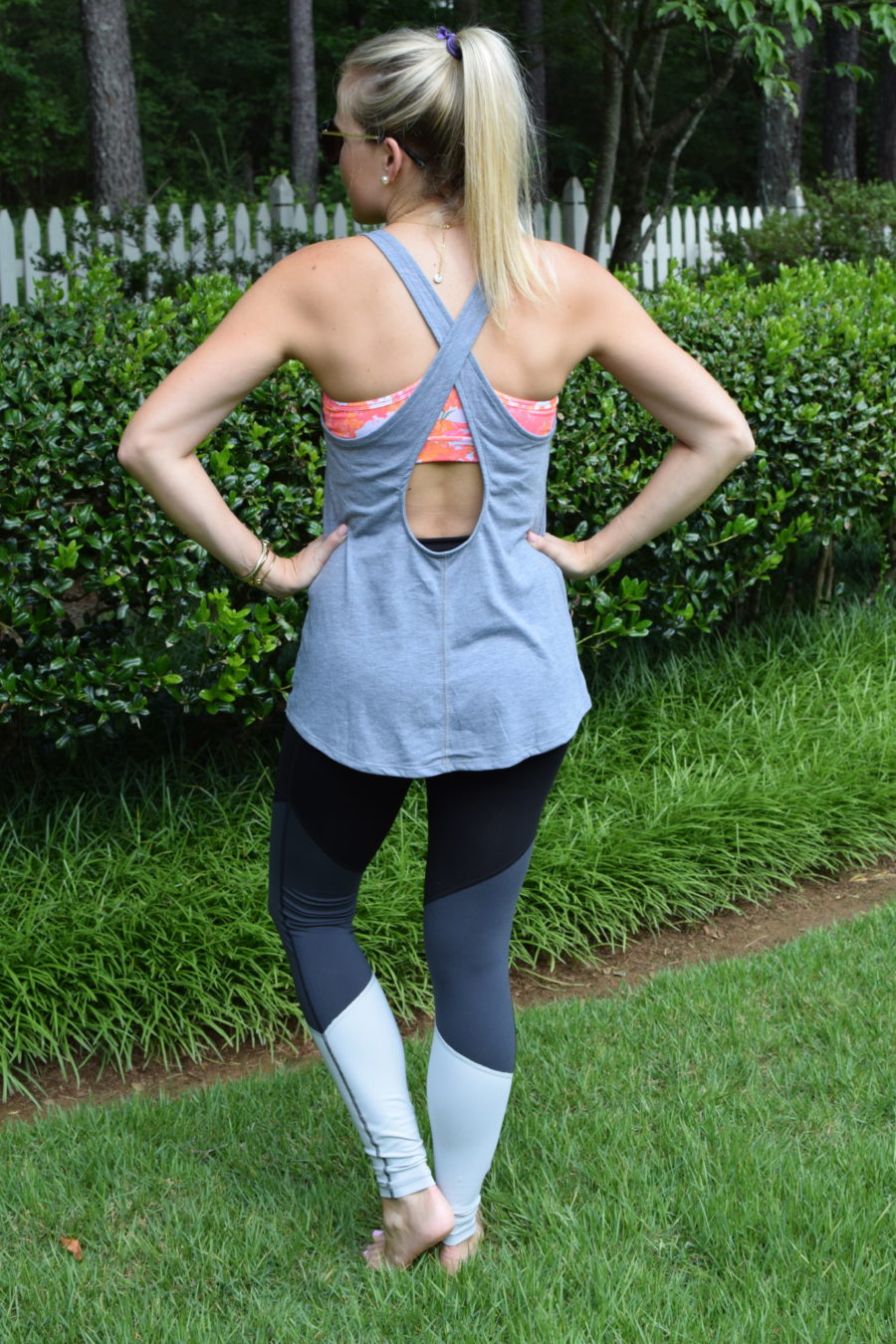 RUNNING LATE IS MY CARDIO TANK // HIGH RISE COLOR BLOCKED LEGGINGS 
tank runs large, size down.  leggings run true to size. 
Another favorite top of theirs that I keep stocking up on is their high neck swing tank.
It is super thin and breathable, and you can't beat the $10 price tag.
It comes in 6 different colors and I love them all.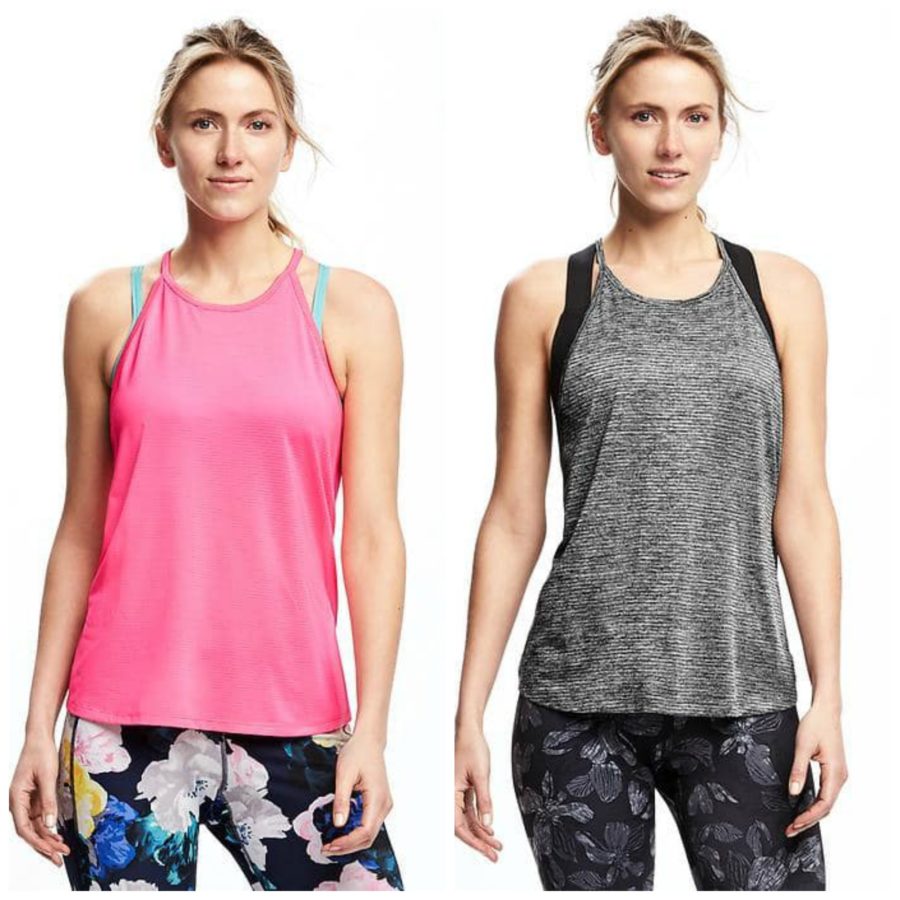 // HIGH NECK SWING TANK // 
Most importantly…….. can you believe all of this Bachelor In Paradise stuff!!??
warning: very inappropriate things discussed in article! 
I was in so many text chains today and I just can't believe it – and I seriously can't believe they would do these things (even for BIP, this is a whole new level!)   We have so much to discuss during Coffee Talk on Thursday! 
Please send me any and all tips,
big or small or anything,
to taylor.oshay@gmail.com about Amsterdam, Lake Como, and Milan!
Thank you so much!