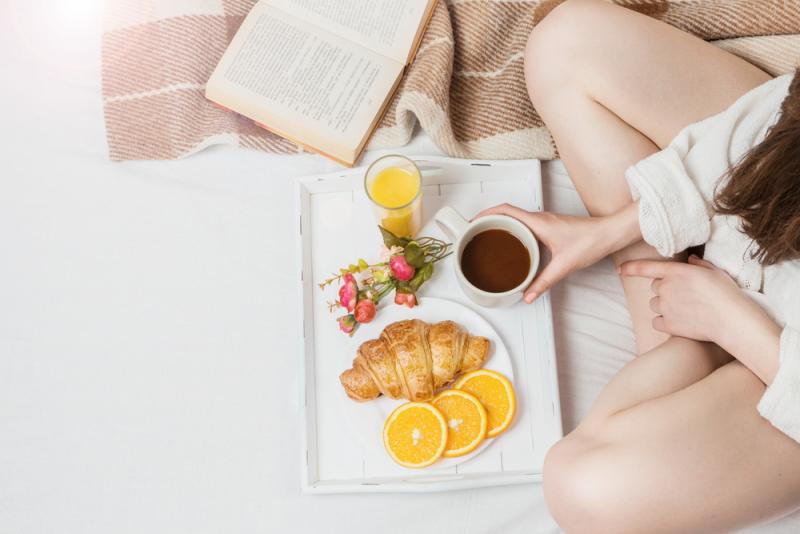 Cheers to Friday!
I have a low-key weekend planned that is much needed – I feel like we have been go-go-go lately.
I want to eat breakfast in bed like the picture above and read my new book that I am loving so far.
I'm just ready to veg and not feel bad about it.
We leave for our trip to Amsterdam and Italy 2 weeks from today (!!!), and next weekend we are busy with a wedding+ Fourth of July plans, so I need to get to work and get stuff done! My to-do list is growing by the minute!
I don't know if the rain this week is ever going to stop, or if I will ever be poolside again.
Seriously that is how this week has felt – it has been that. much. rain.
But the next time the sun ever decides to show it's face again, I have an inexpensive one piece for you!
I had ordered and tried about 5 black suits before this and sent them all back because the fit was off or they just weren't worth the price tag.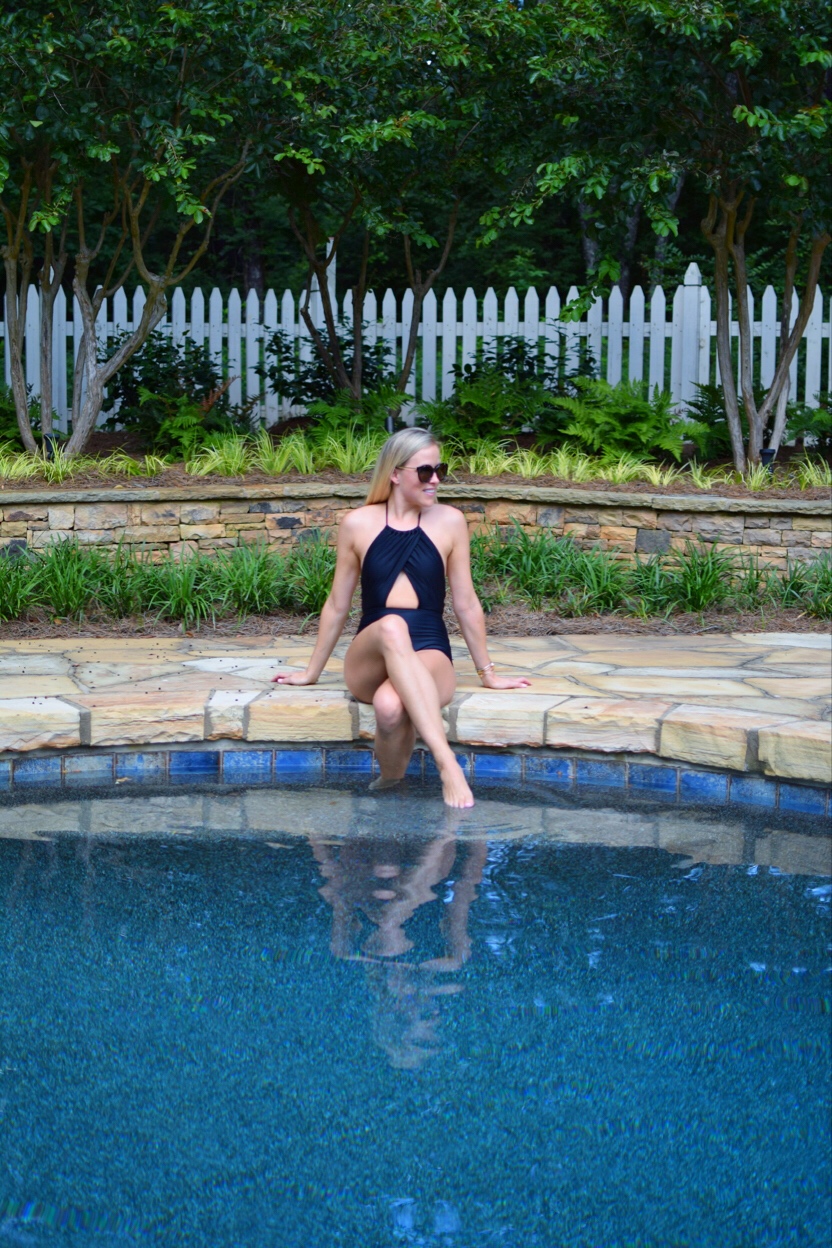 //  ONE PIECE CUTOUT SWIMSUIT //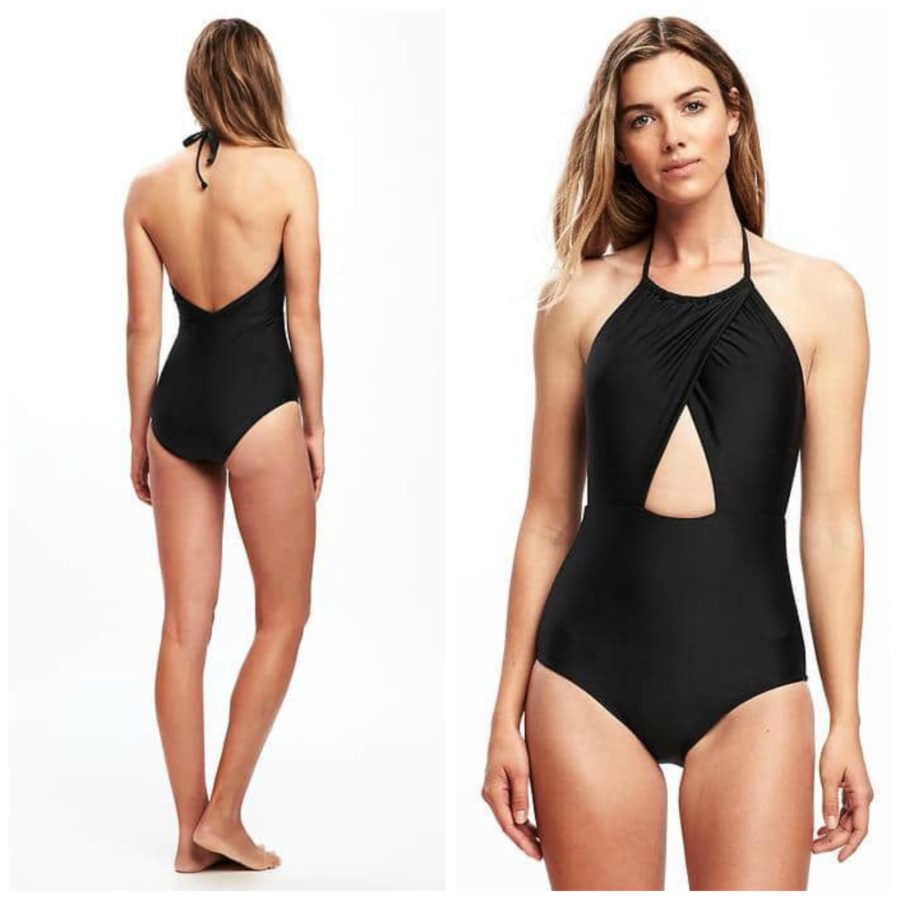 The rear-end coverage in this one is moderate if you are on the hunt for that too! I know I get asked that when I post suits!  And the low back is the perfect amount of low!
I'm still madly in love with this other one piece swimsuit, I love the style and I'm wearing it frequently – Kip is not a fan of prints but somehow likes this one, but the tush area is slightly more revealing, so if you want to keep it locked up around pool dates with the kids or your in laws, the black Old Navy Suit would be a better option 🙂  And it's SUCH A STEAL!
I feel like the Old Navy suit looks identical to this one which has a higher price tag (but is under $150).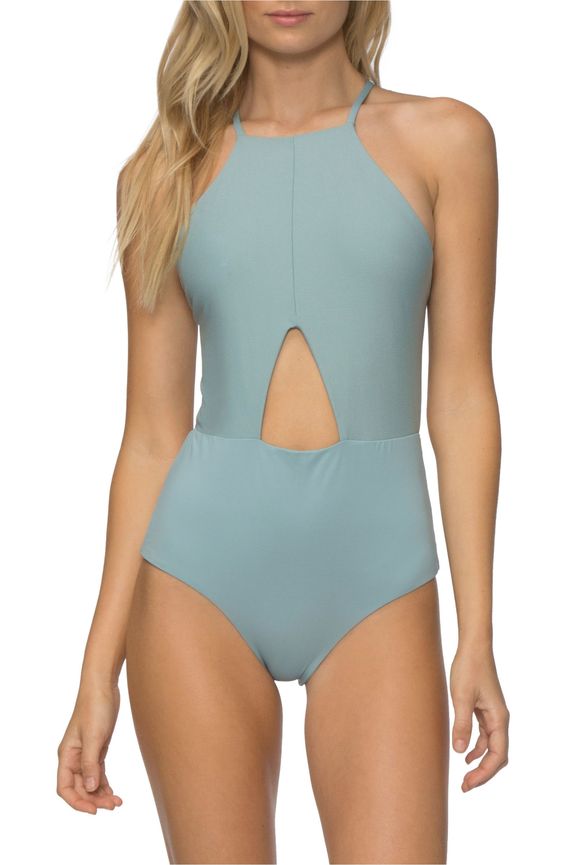 // CUT OUT SUIT //
I also love this cut out suit for under $80! 
One other one piece that I took a chance on and am so glad that I did is this Maryisa knock-off.  For just $26!
I have been wanting to try one of these for forever  (and by these I mean a copy cat version) but never trusted they would be anything remotely good.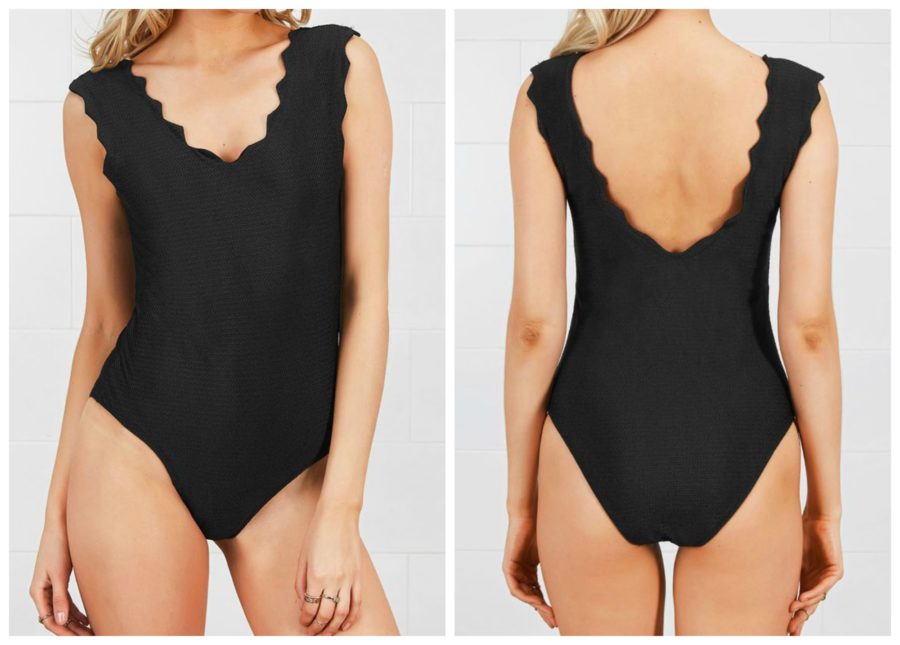 // BLACK ONE PIECE // 
This one just arrived in the mail so I didn't have time to snap a pic in it, but the fit is great and for the price the quality pleasantly surprised me.  I'm not saying it's the $350 Marysia quality,
but I think it's great and will work with jean shorts and everything too!
Runs TTS I got a size Small. I love the lower back too!
also, if you have a bigger chest, my guess is this one will offer more support than the first suit!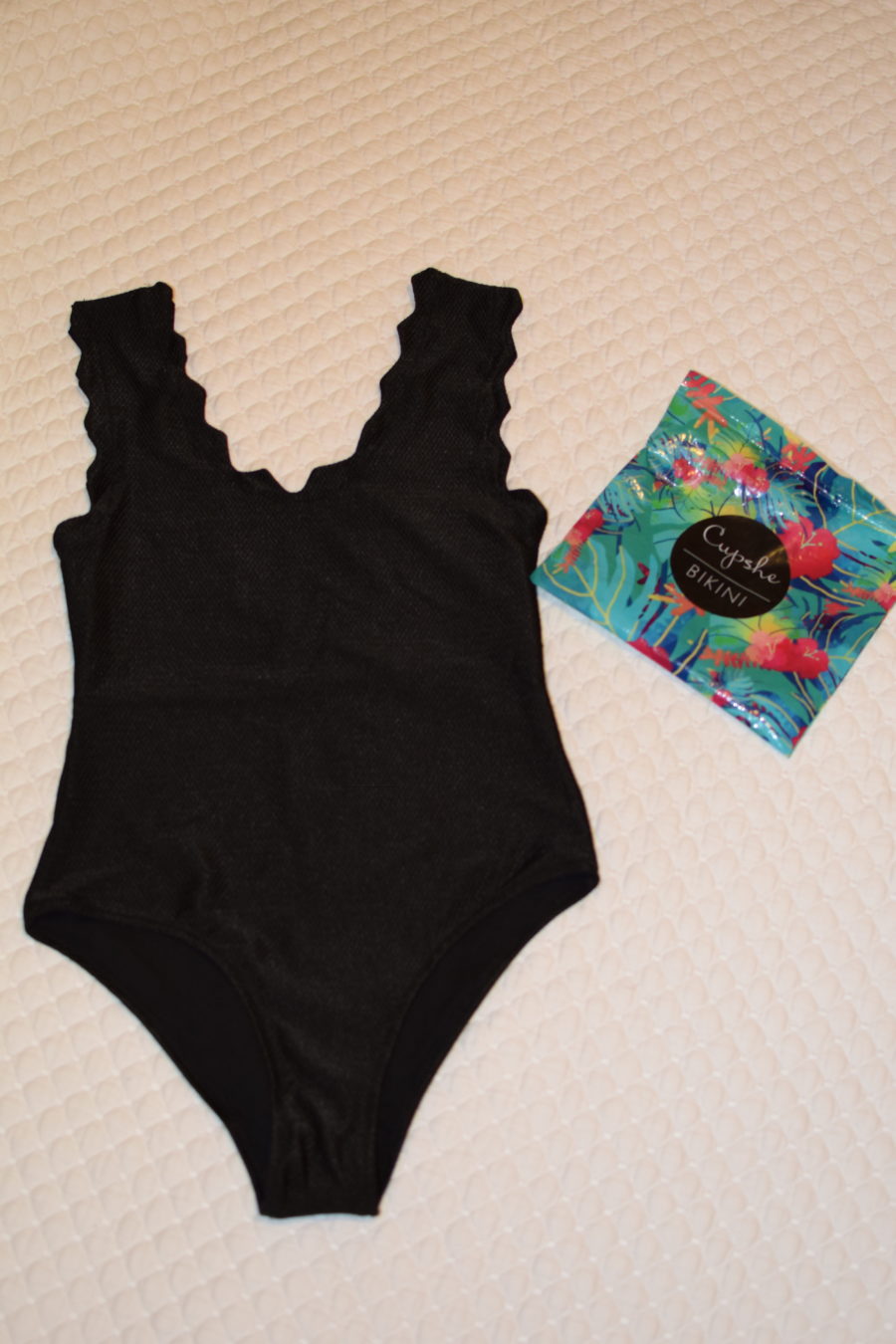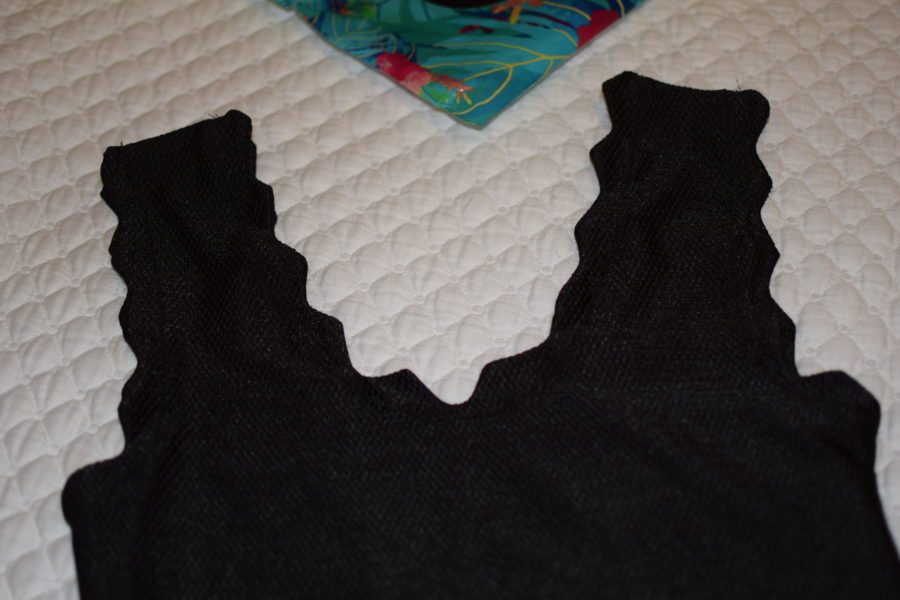 :: FASHION FINDS ::
On Tuesday I talked about my favorite sandal of all time that is God's gift to feet.  Literally.  And I said that if they make heels with these heavenly soles that everyone, especially brides, needs to hop on it.  Welp! They have stilletos and they are up to 50% off right now.  Be still my beating heart.
My Anica Thong Sandal is dwindling in stock, but two others with much more options are
THE ANICA SLING SANDAL  and  THE ANICA CRISS CROSS SANDAL
Three other sale options that I love :
CRISS-CROSS MULE   //  FENLEY STRAPPY SANDAL  //  QUILTED BALLET FLAT 
 I wasn't lying when I said a shoe monster had been created by these damn Anica Sandals. 
Eye catching Eyelet : The best white dress ever – classic but still totally young and fun.  
I love the simplicity and elegance of these threader earrings. 
This dress looks just like Ted Baker for a fraction of the price! 
Ruffled tiers of blue + white preppy perfection. 
The coral red color of this double strapped tank is gorgeous and would be great for any 4th of July festivities! 
A reader pointed out that for my Wedding Guest Dresses post on Wednesday I had this gorgeous dress that 40% off in the collage, but didn't include a link (sorry!).  I ordered it to try for friends black tie optional wedding in October!
Would this dress make you look like Goldilocks? Ah, whatever it's so stinking adorable. 
These layered necklaces make such a statement, and all for under $40. 
The pattern on this takes it up a notch – perfect for day or night.

This new-to-me-brand Thieves Like US has so many great summer options! Some favorites:
// TULIP HEM SHORTS // RACERBACK TANK DRESS  //
// BLACK ASYMMETRICAL DRESS //  OPEN BACK MAXI DRESS  //
The embroidered trim on this bikini is everything, and would be perfect for 4th of July!  
Buttons down the back + a lace hem? Yes please! 
This Satchel Handbag looks just like my Kate Spade steal I found and love from TJMaxx.  The color is so fresh and perfect for summer!
This dress is perfect when you don't know the dress code for a wedding, and could be worn all times of year. 
Another new-to-me brand that has great picks is Piper.
Lots of colorful pieces that scream happy summer and would be perfect for the heat! 
STRIPED OFF THE SHOULDER  // POM EDGE TANK //  TASSEL HEM DRESS // STRAPLESS SKIRTED ROMPER // WHITE EMBROIDERED TOP // BLUE SLIP DRESS //  OFF THE SHOULDER TOP  // EMBROIDERED ROMPER  // 
:: LINK LOVE + WEEKEND READING ::
For those of you throwing back some cocktails this weekend (cheers!), the best and worst workouts when you're hungover. 
The new season of Big Brother starts next week! Every year they change the decor and theme of the entire house, and I am loving this year's temptation and Adam and Eve theme.
We know that Bachelor in Paradise is back to production after finding no wrong-doing but here are two updates from the last day: Corinne's boyfriend speaks out publicly (seriously? aren't you supposed to pretend you don't have a boyfriend and that's why you were in Paradise?) and DeMario will not be returning.
Apparently the BIP Cast is standing behind DeMario and not Corrinne. 
3 easy ways to style up the easiest party app – hummus – from Cupcakes & Cashmere.
My girl crush forever and the most perfect person on the planet J.Lo is returning to Rom Coms.  I meannnn maybe only my mother and I will freak out over this, but J.Lo in Monster-in-Law, and pretty much all of her movies, are everything.  
25 Things You Don't Know about SNL's Leslie Jones.
We have tons in common! For example, her favorite place in the world is on her couch in front of her TV. 
I can't wait to make this Healthy Garden Pasta Salad this summer.  Looks delicious!
We may have to wait until 2018, but I am so excited for American Crime Story: The Assassination of Versace.   One look at Ricky Martin as his longtime partner and I am hooked!
Tom + Katie from Vanderpump Rules break-up rumors are swirling.
How to make yourself work when you don't really feel like it.   I will be using this to help me prep some blog posts for when I am in Italy.  My problem is things I use for blogging like Pinterest orrrr watching a TV show for Coffee Talk and then it's all downhill from there…. 
Pantry staples to keep on hand for last minute dinners.
The Secret to Small Talk.  Some people are just so amazing at this!
Kourtney Kardashian shared her recipe for her detox salad. (I just want to have access to those gigantic chinese chicken salad bowls they are always eating).  This salad looks great, but I'd swap the salmon for something else, and the dressing sounds great too!
The more I try to start Coffee Talk earlier in the week to say everything and cover everything the more I am losing my mind! I didn't even include any of my notes about The Bachelorette yesterday!? I had typed them on my phone and completely forgotten about them.  Anyways, I'll add them to Coffee Talk this weekend and update the post!
Spoiler Alert: THEY ARE MORONS WHO CAN'T SPELL. Especially the resting bitch face guy.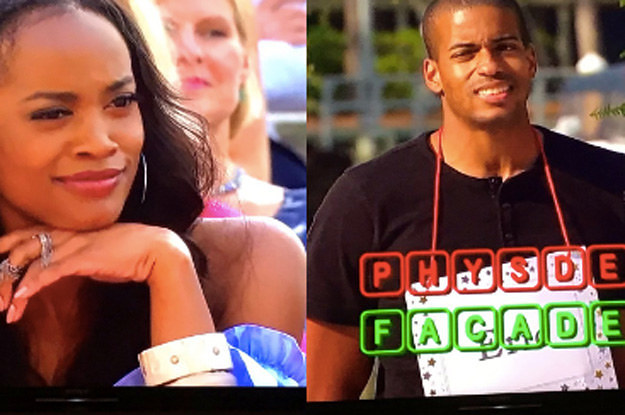 Yeah…. match made in heaven for the lawyer.  Soul Mates.
If you need me, I'll be on the sofa tonight with remote in hand, catching up on RH of NYC and loving an early bed time!
No Shame.