I hope you all had a great weekend!! Ours was amazing with my husband surprising me with a quick getaway for our three year wedding anniversary! I'm desperate to be back at the spa and wine tasting, but instead: Monday Morning.  Woof.
I have an incredibly gorgeous dress to share with you today! (That you got a sneak peek of if you follow me on instagram, because I wore it for our surprise anniversary getaway this weekend!)
I actually already own this dress in solid red and love it and wear it as much as I can.  (I have said in the past when I love something I buy multiples so you know I really mean it!)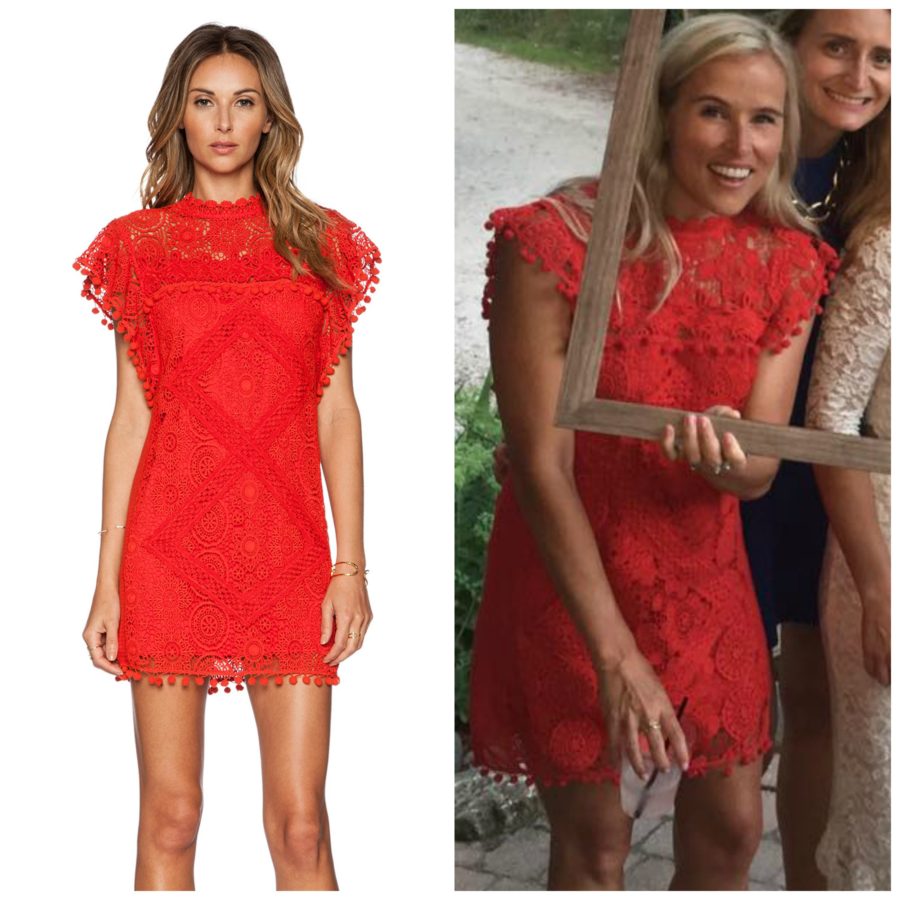 // RED LACE DRESS //
Of course this is the only photo easily accessible. Me squatting with a frame around my head. Lovely. 
I probably got the red dress two years ago, and when I saw this dress online in this gorgeous watercolor floral print I IMMEDIATELY ordered it.  It feels so special and so unique.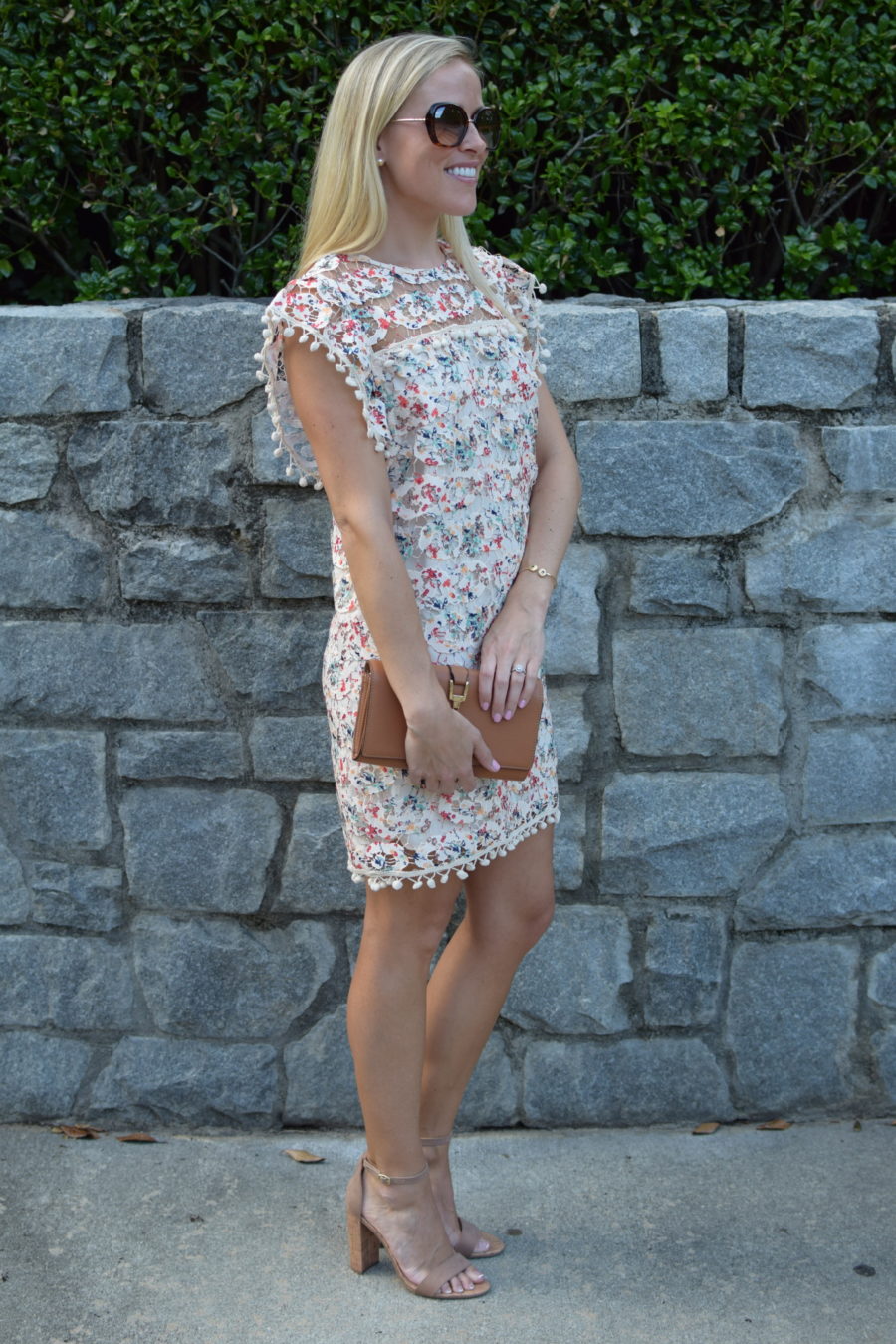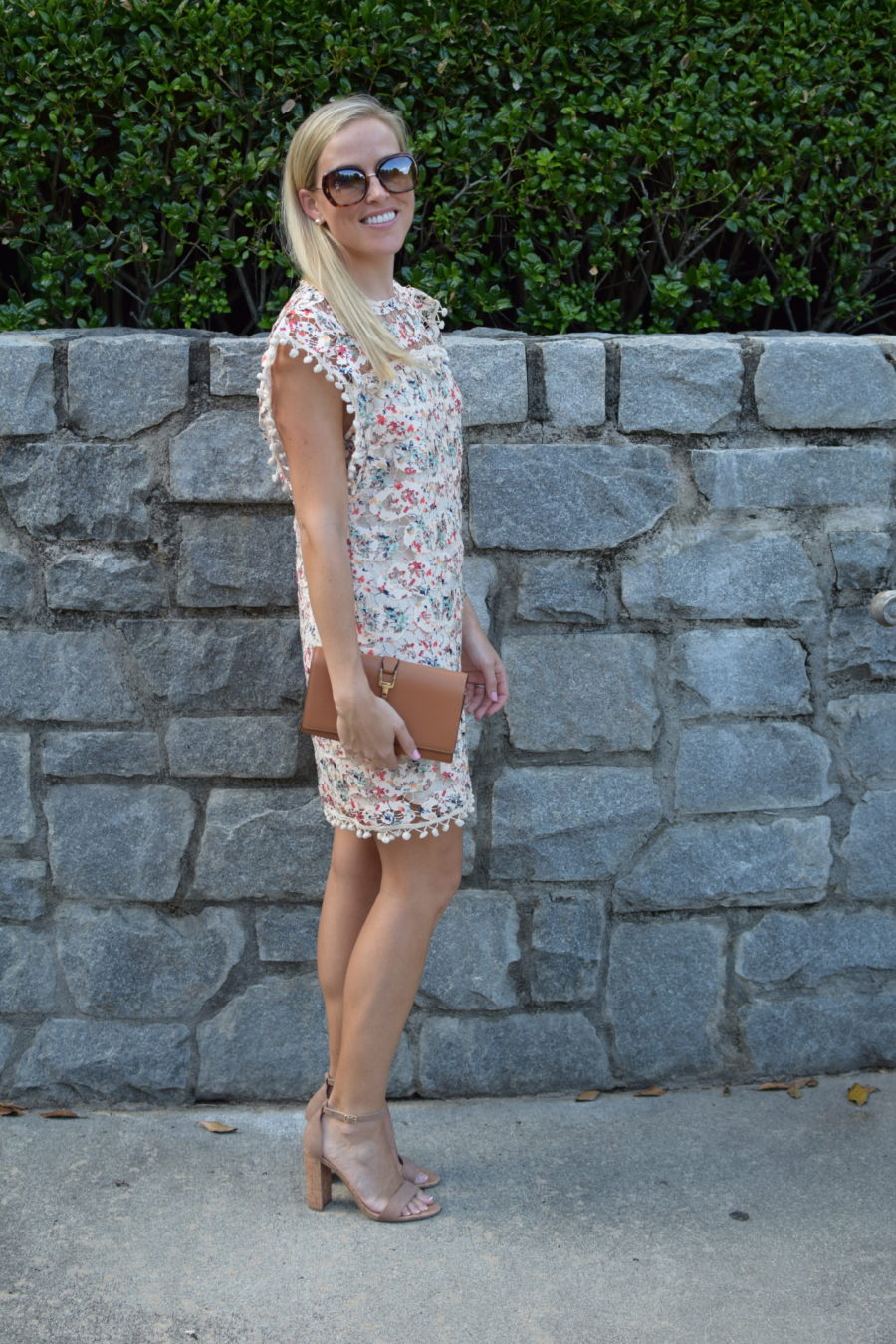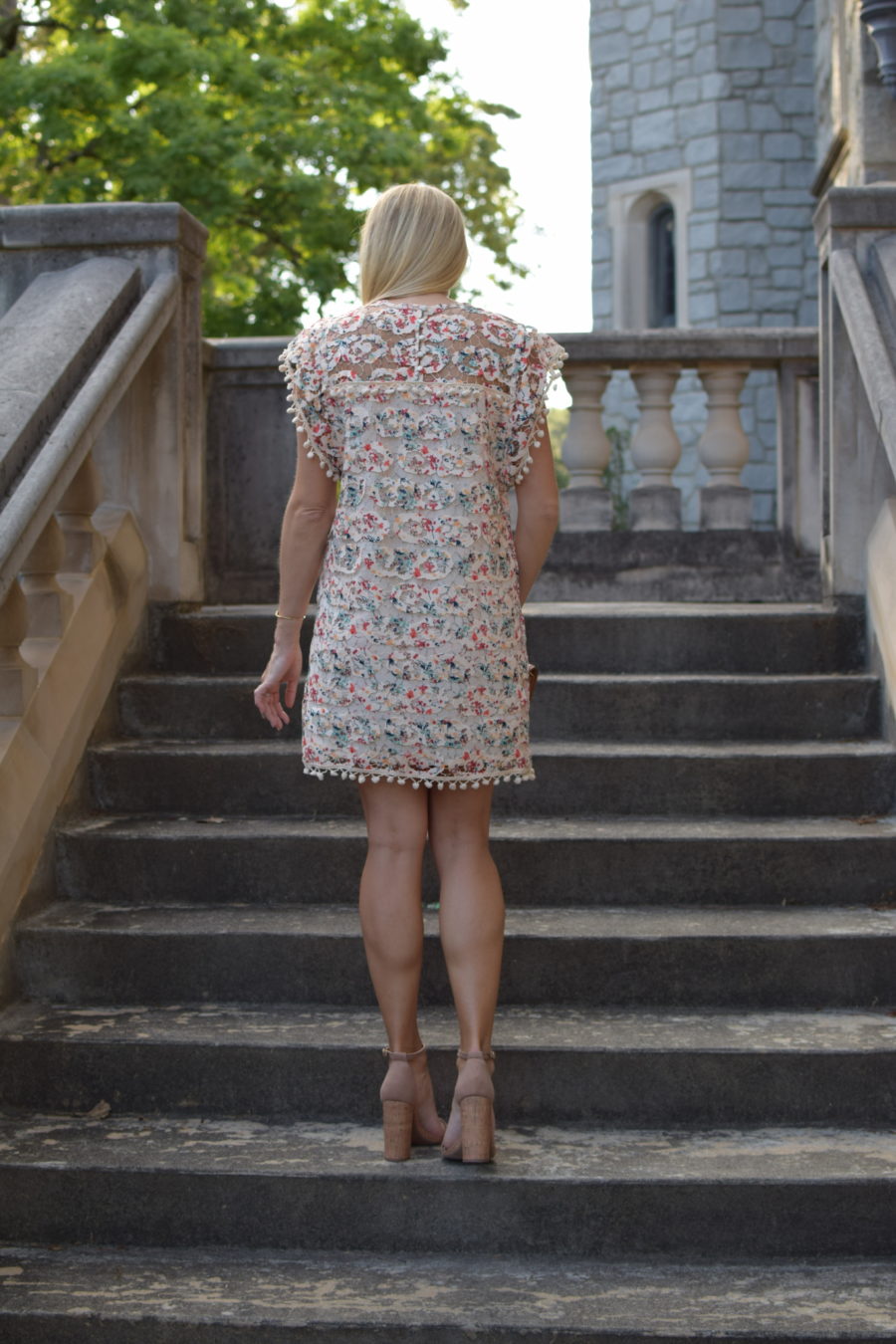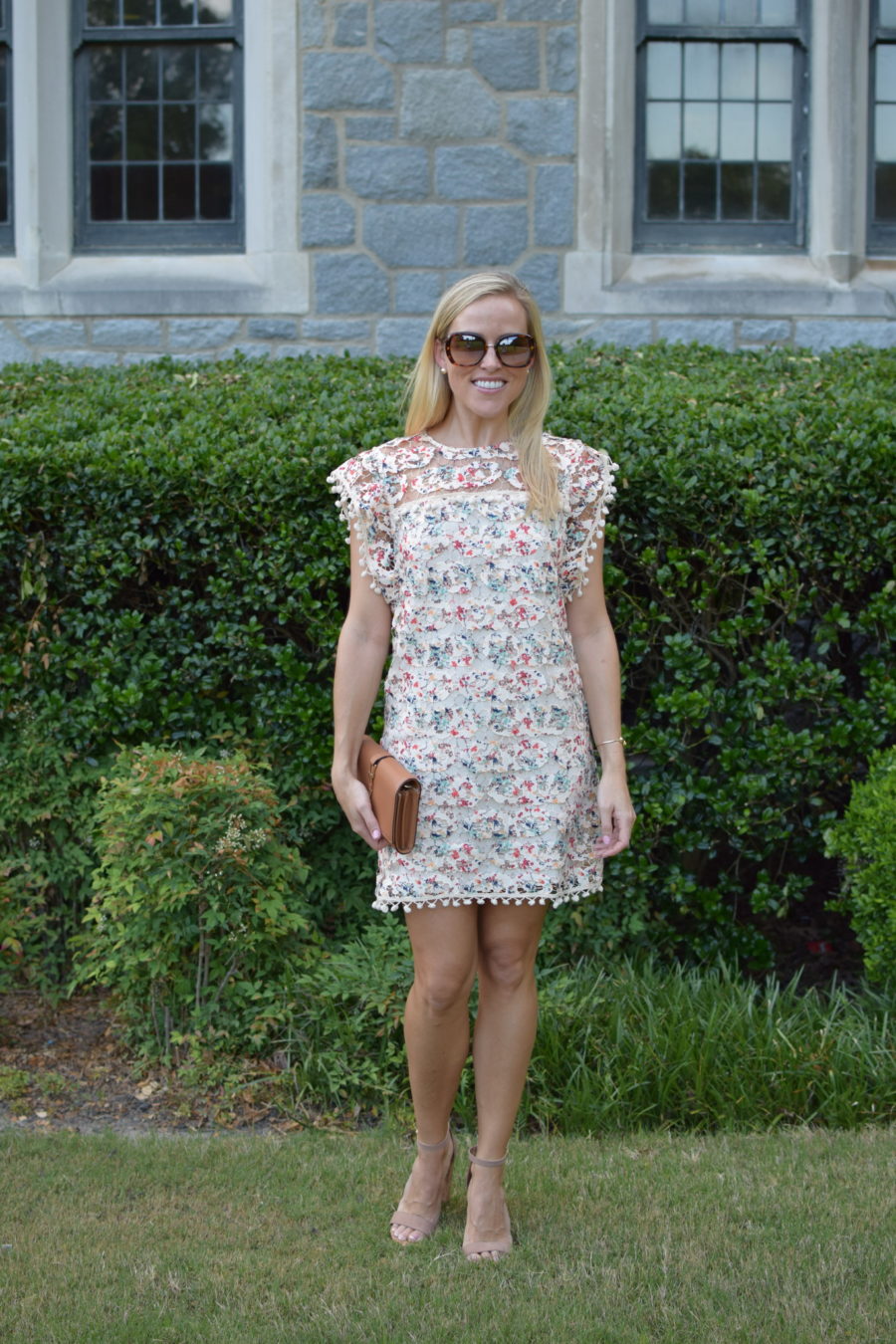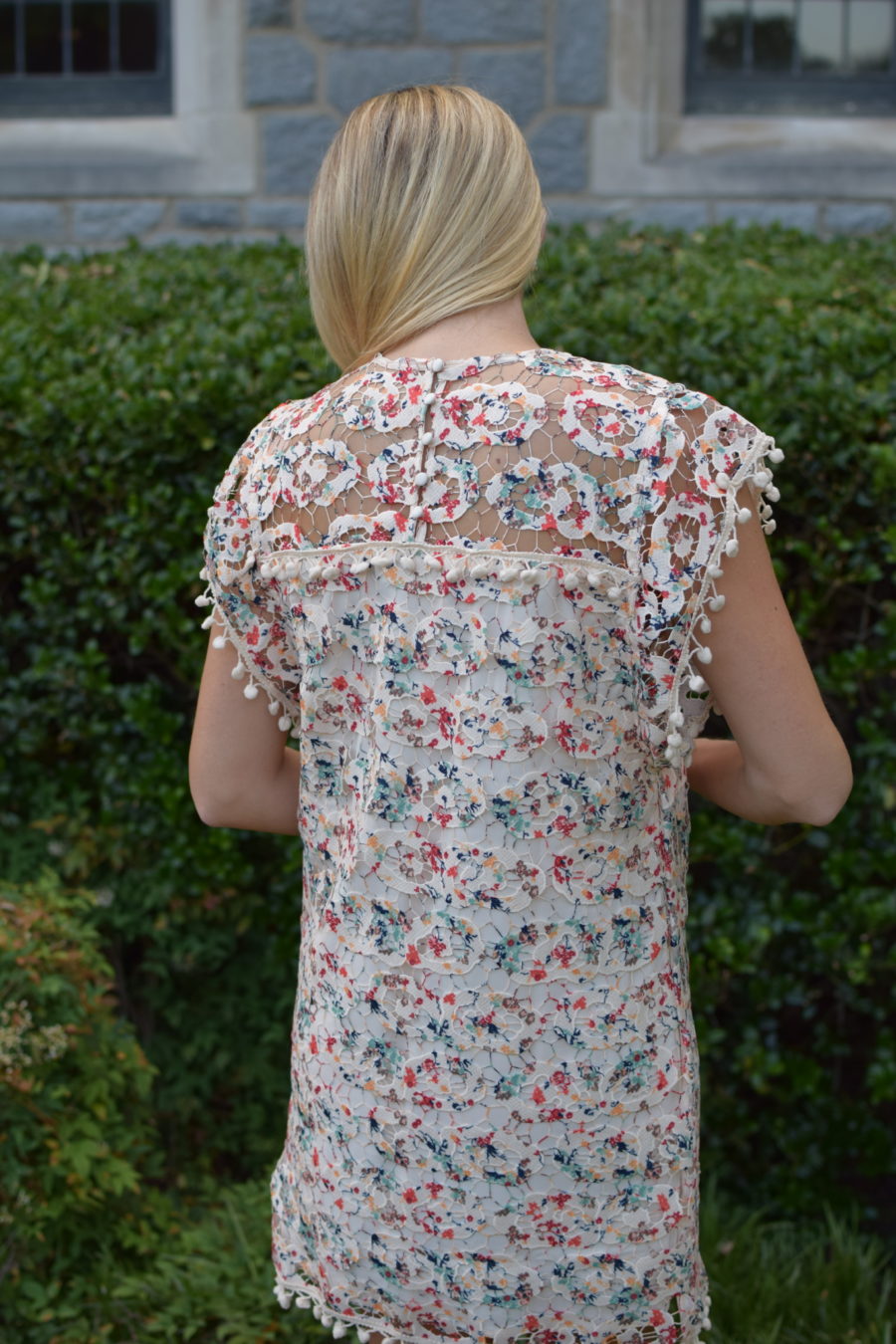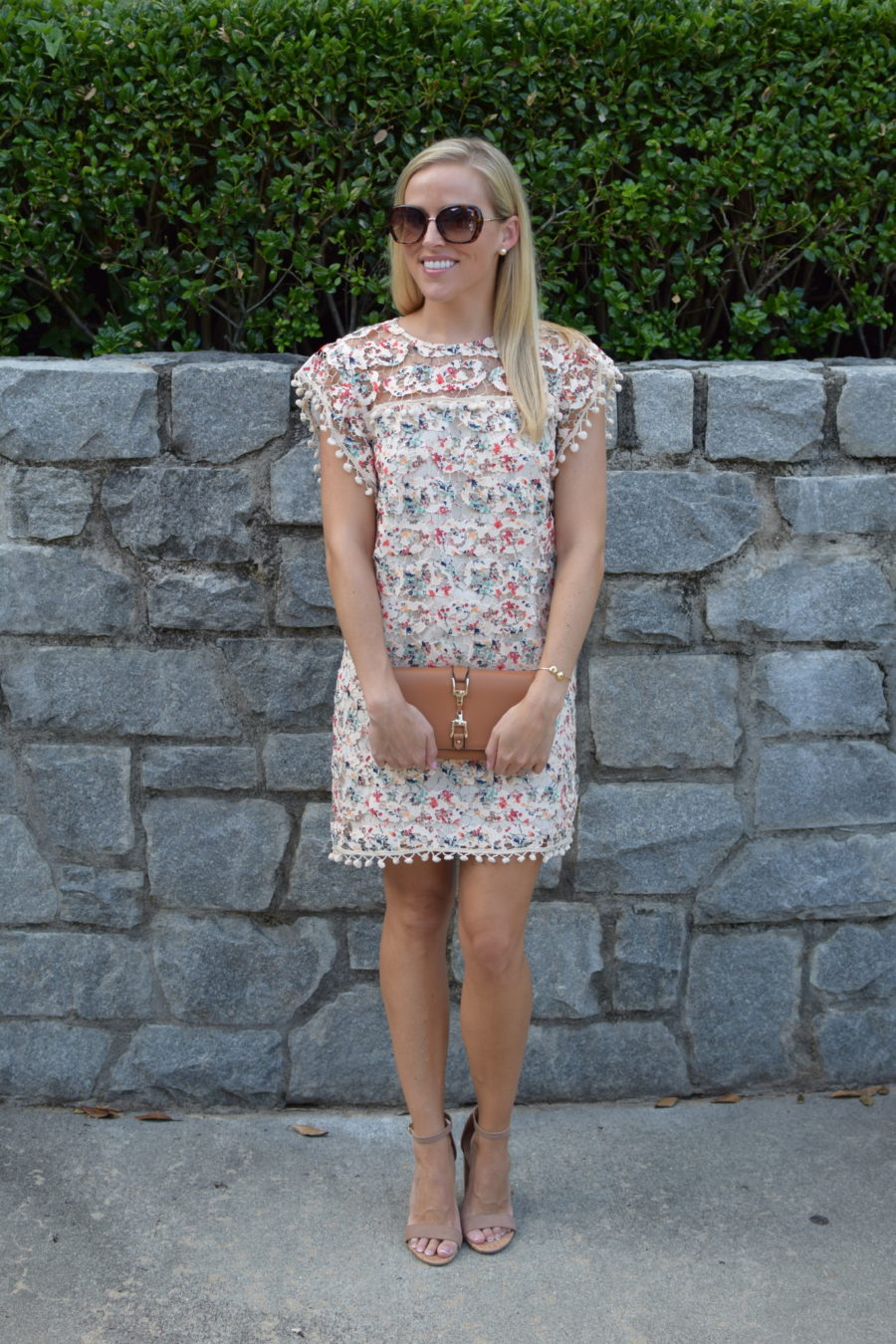 // FLORAL LACE WATERCOLOR DRESS //
runs true to size or slightly large. in the red I have an XS
but it was a little short for this one so for the floral I have a size S 
SHOES // CLUTCH currently on sale for 50% off! // SUNGLASSES similar for $12! and obsessed with these for only $18// EARRINGS
My cork heels are from Target and are an amazing price and super comfortable! They come in 2 other colors as well! They run true to size. 
Tularosa also has the beautiful print in a top and a different dress (and a crop top if that's your style!), and a couple other dresses that are very similar in different colors! I love them all (and I really want to order this top!)
If you follow me on instagram you may have seen that Kip surprised me with a getaway for our anniversary! He planned the whole thing and it was so sweet and special.  We drove up to Chateau Elan which is only about 45 minutes away so it's such a convenient trip! He booked us a room in the Spa Suites, where there are only 14 rooms, versus the hotel which has 300 so it made it so much more special and it was so nice to not see many other people!  The rooms were GORGEOUS.  I could not have been more obsessed with the hotel room which I feel like never happens.  The tub could have fit 4 people!
Plus you get to wear your robe the whole time you are there if you want.  They encourage you to go to breakfast/lunch etc wearing your robe, which we happily did.
We had a couples massage and got to enjoy all of the spa facilities whenever we wanted.   We did a wine tour and tasting at night and then had dinner at their restaurant Marc which had a gorgeous view and is in the Chateau right next to where all the wine and tastings are.  It was a perfect romantic weekend! I highly recommend it if you live in the area – and definitely recommend staying in the spa!
Some photos from the weekend below!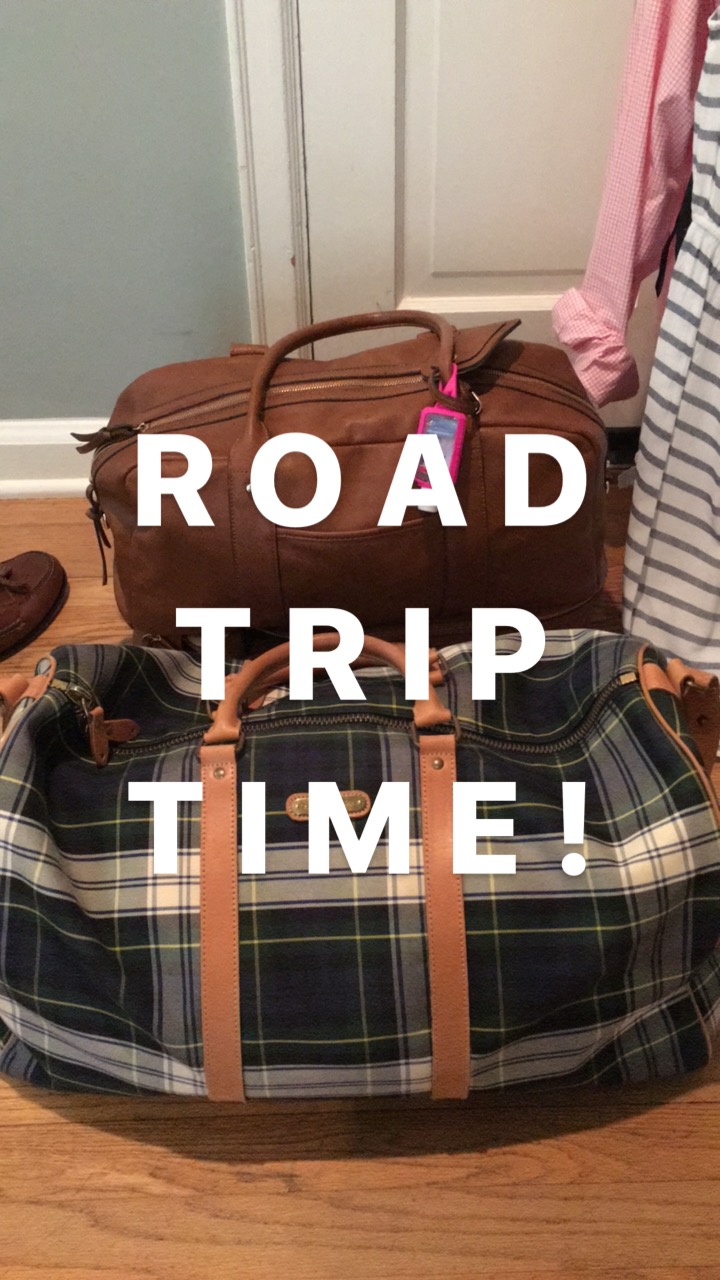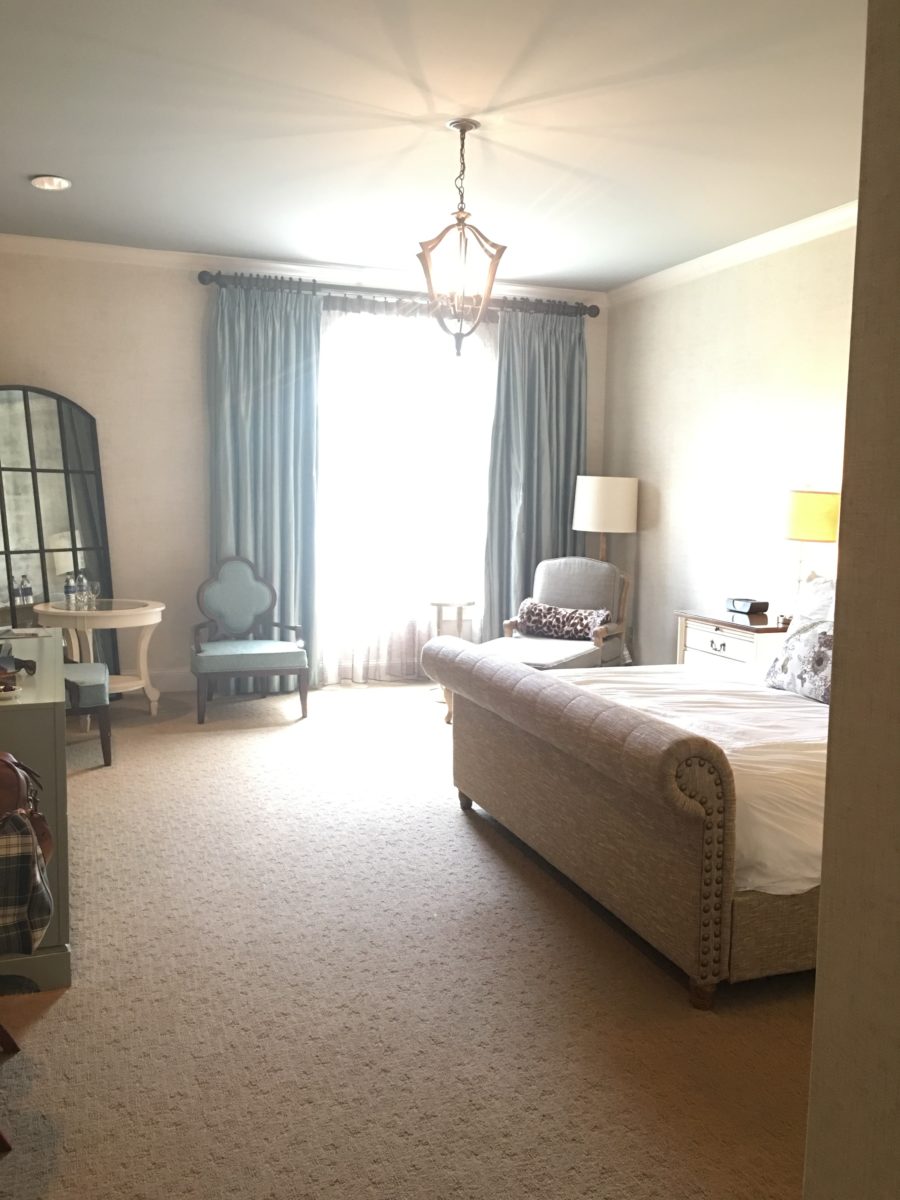 I loved the quartrefoil chairs and the chandelier! The room was just gorgeous.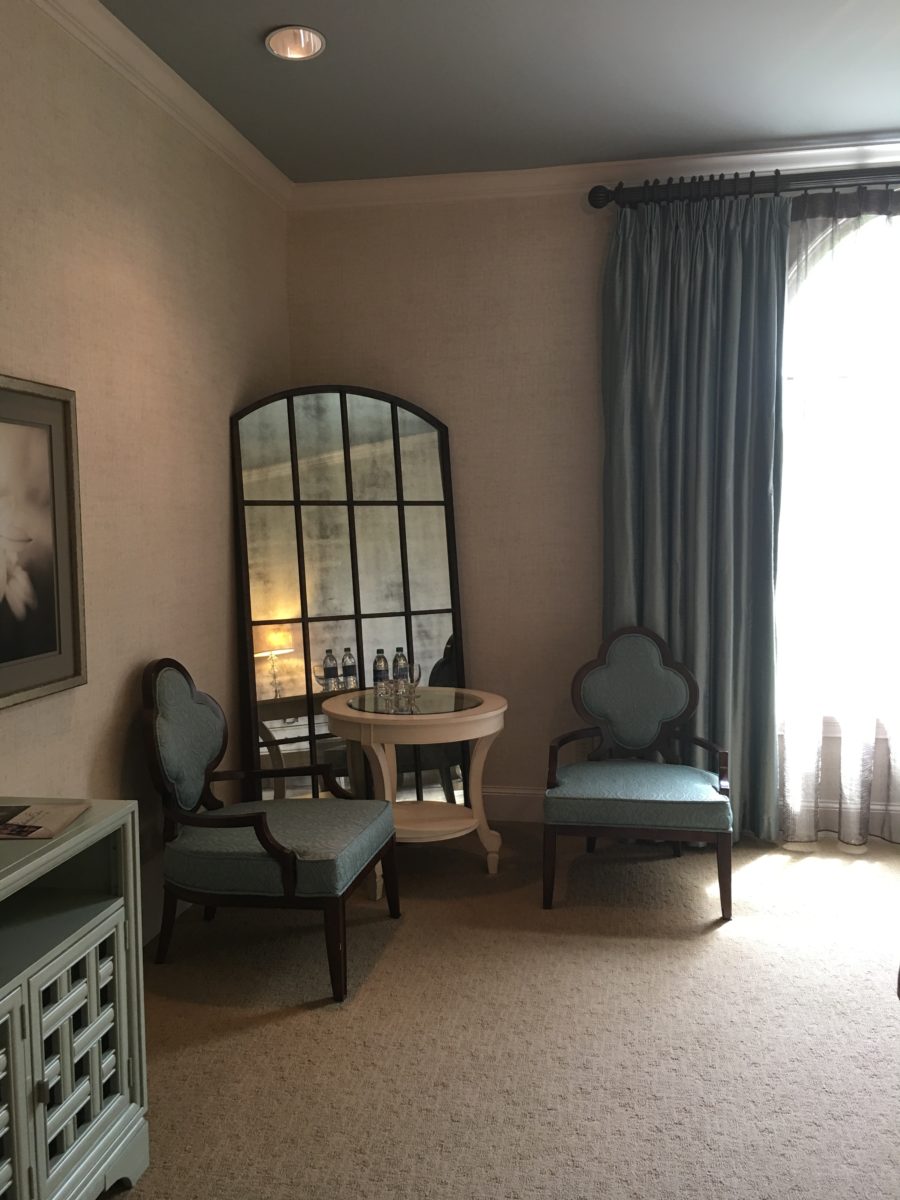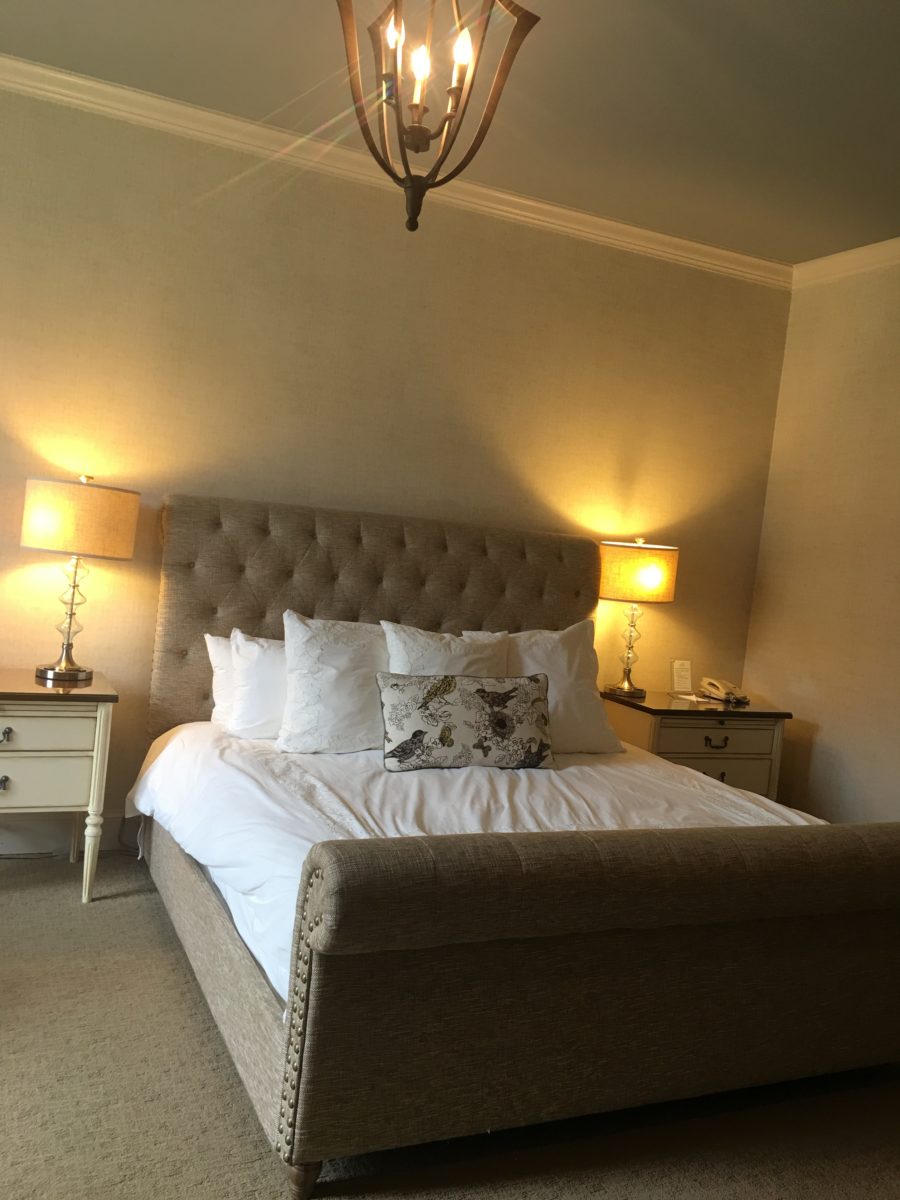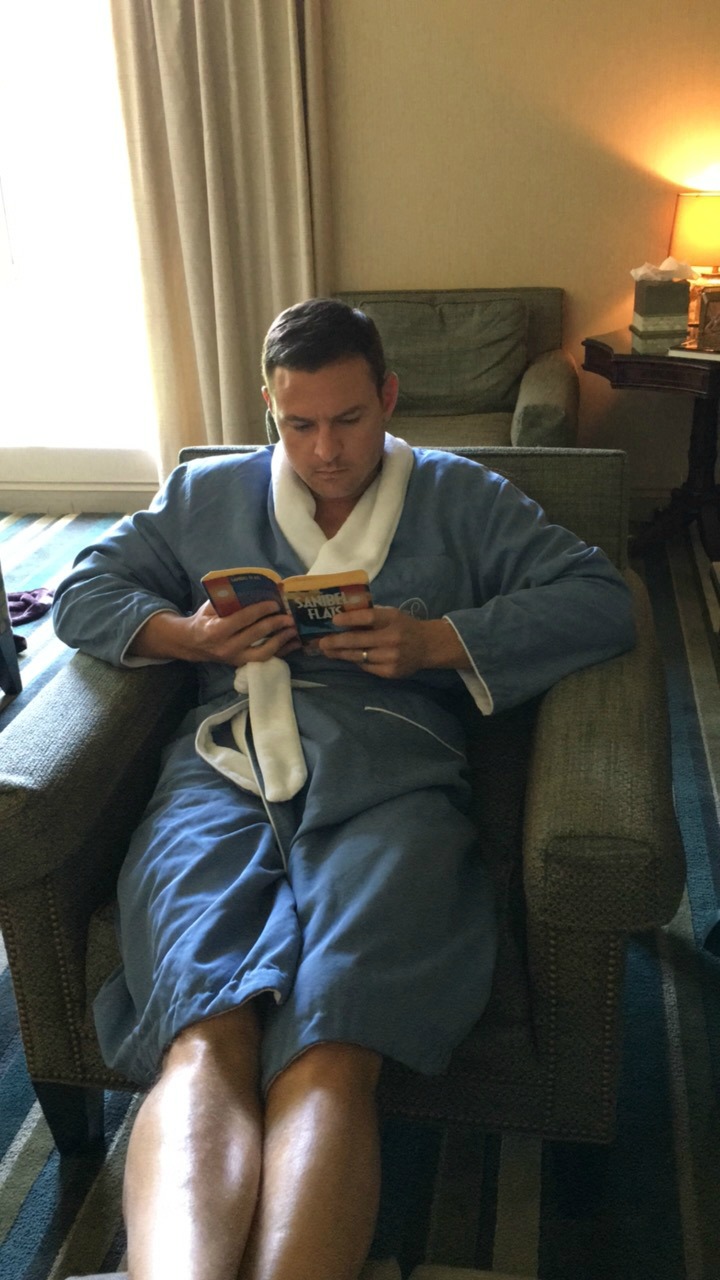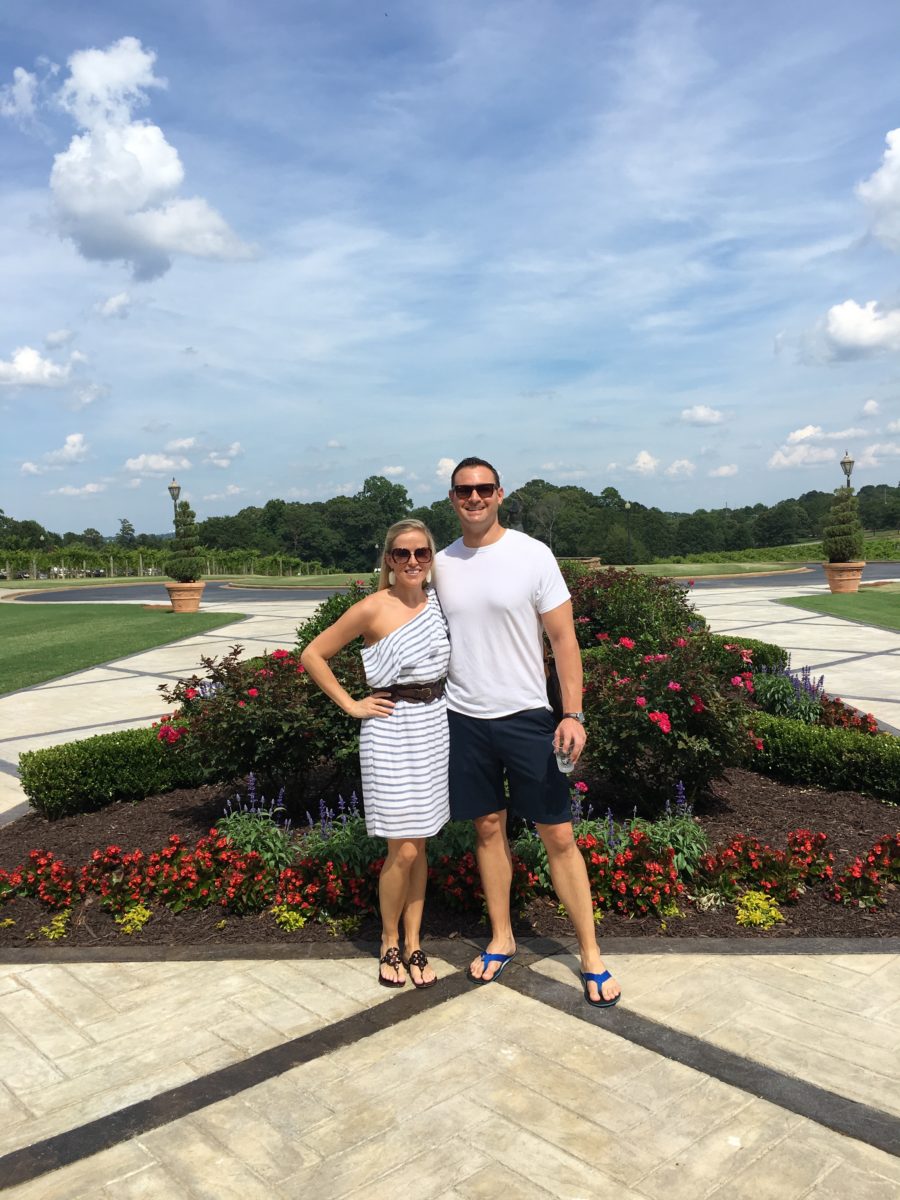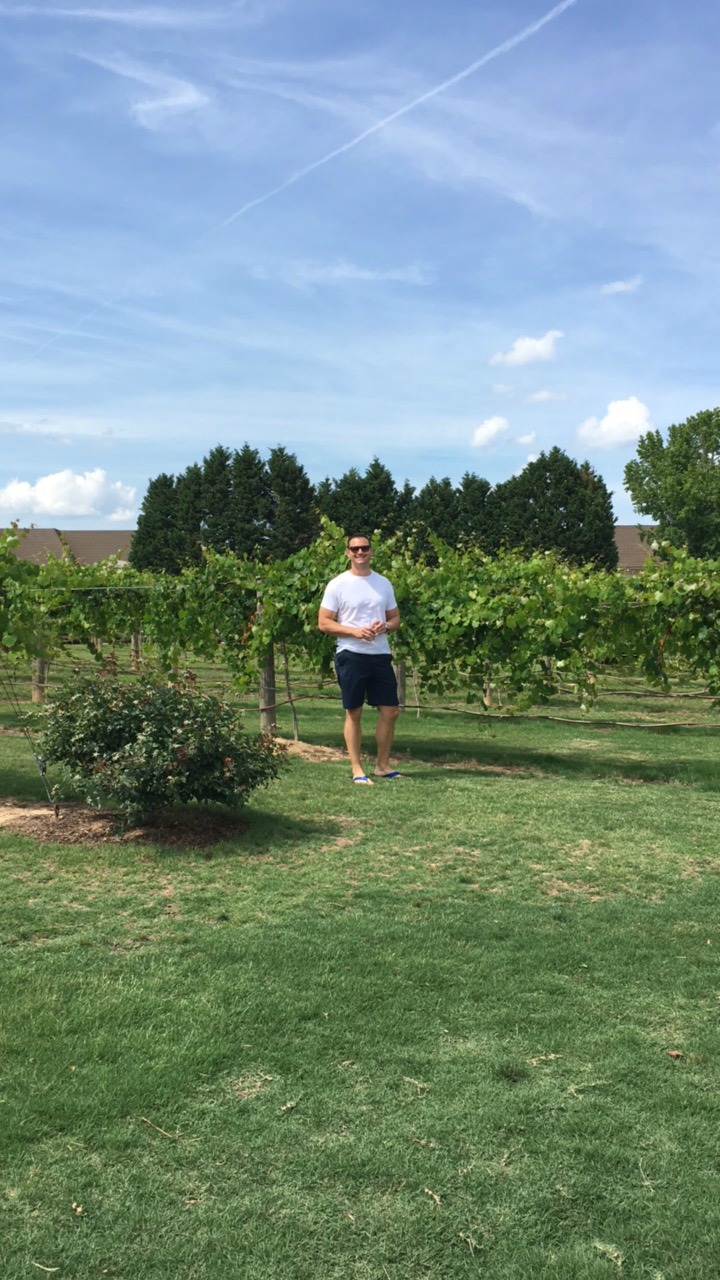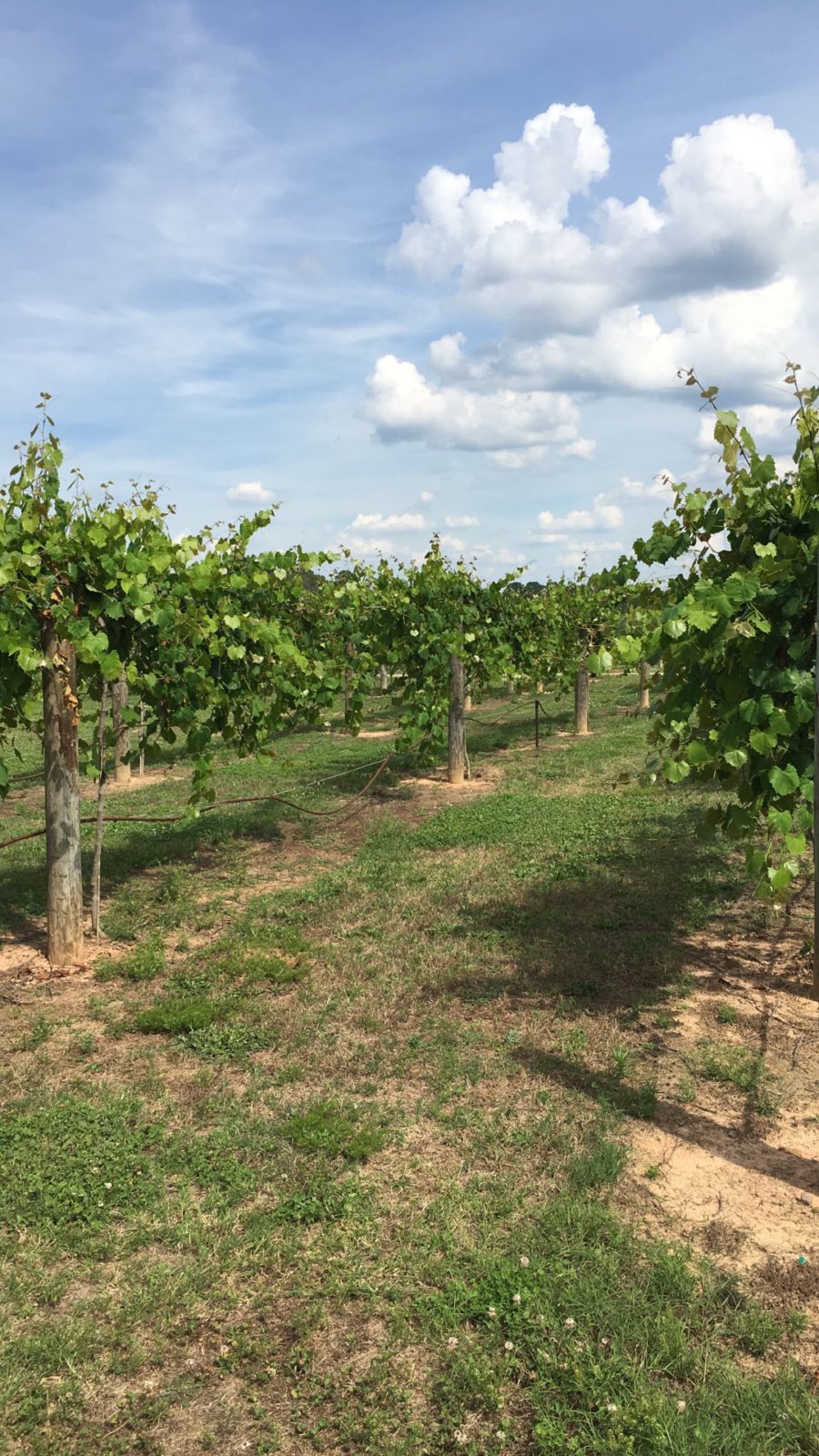 wine tasting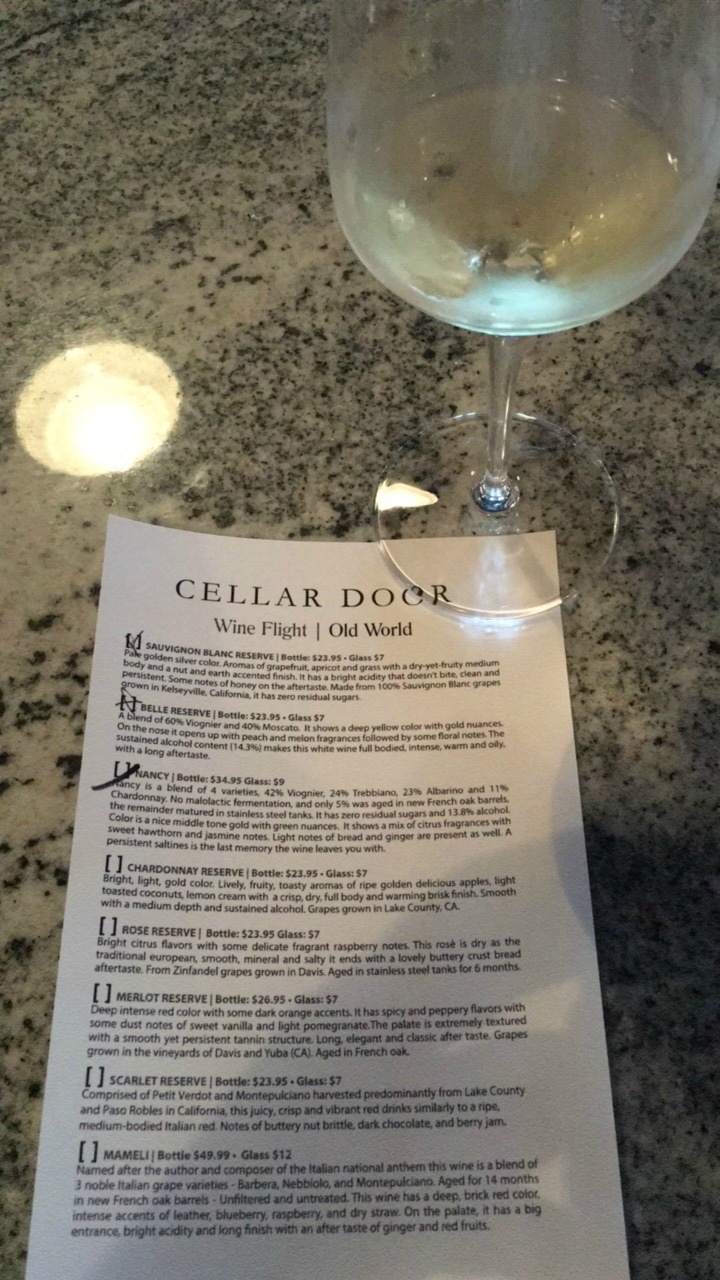 dinner views of the vineyard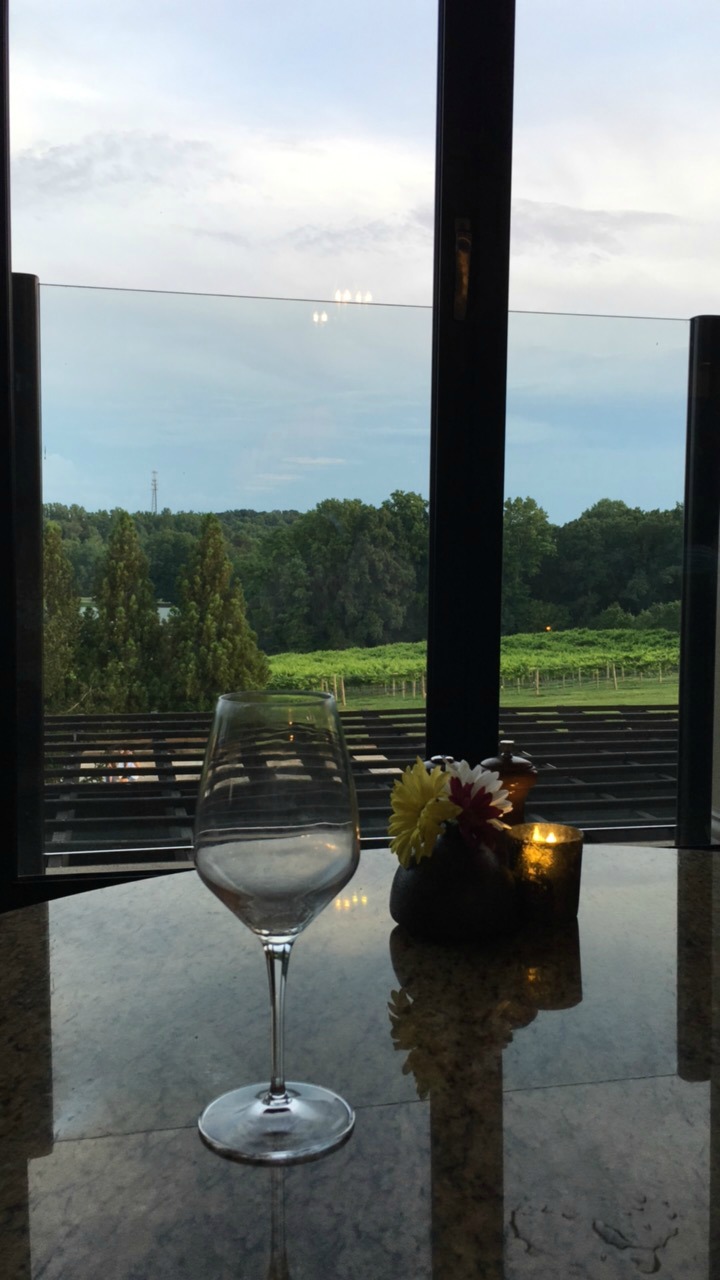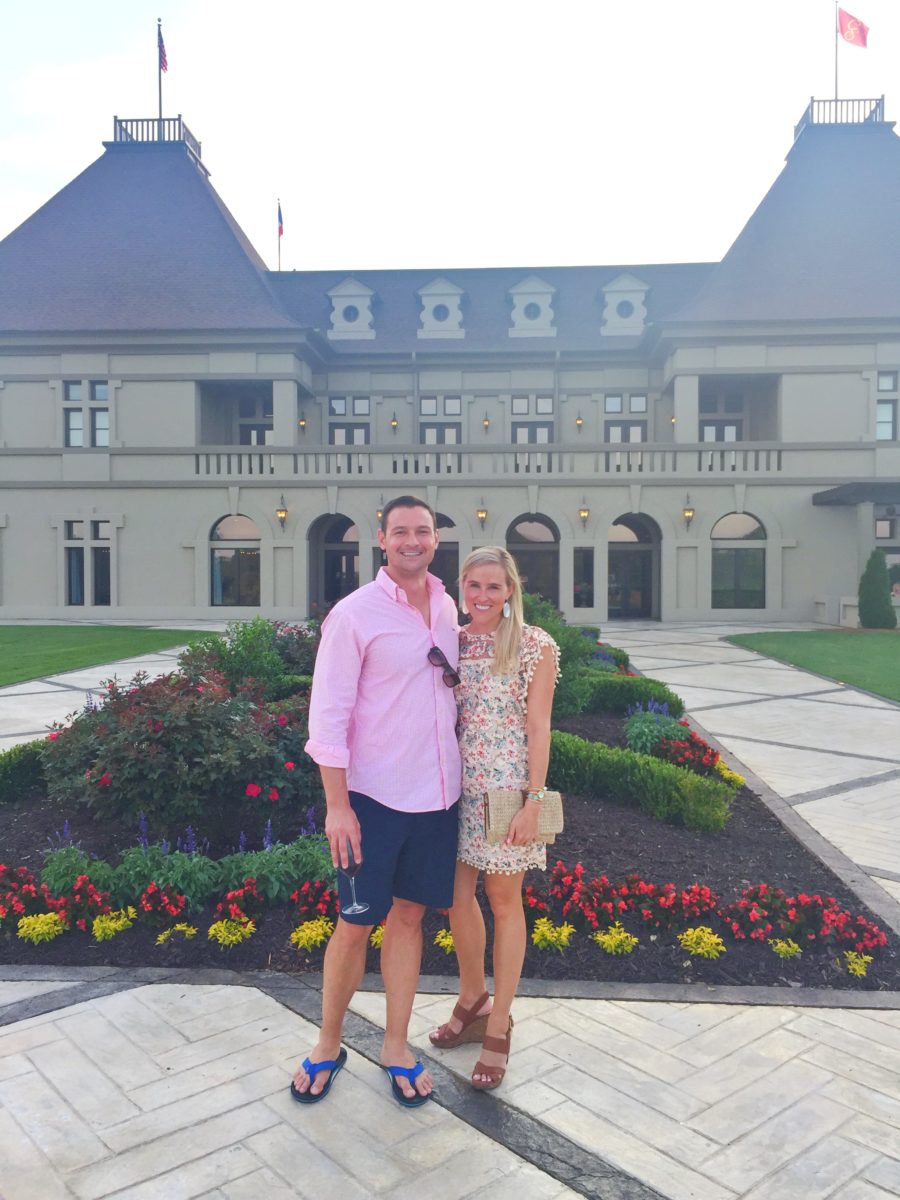 breakfast on sunday in our robes watching the rain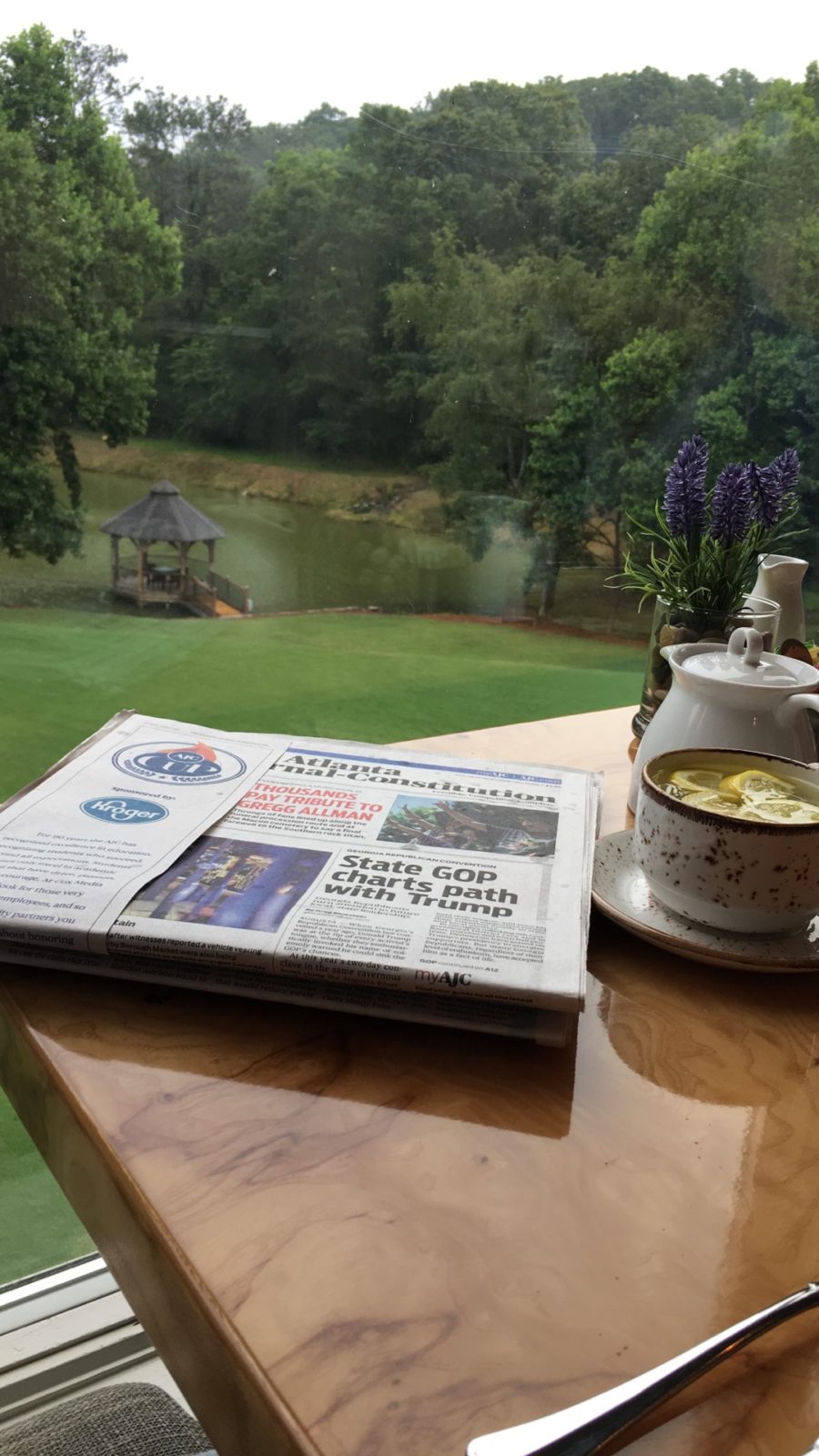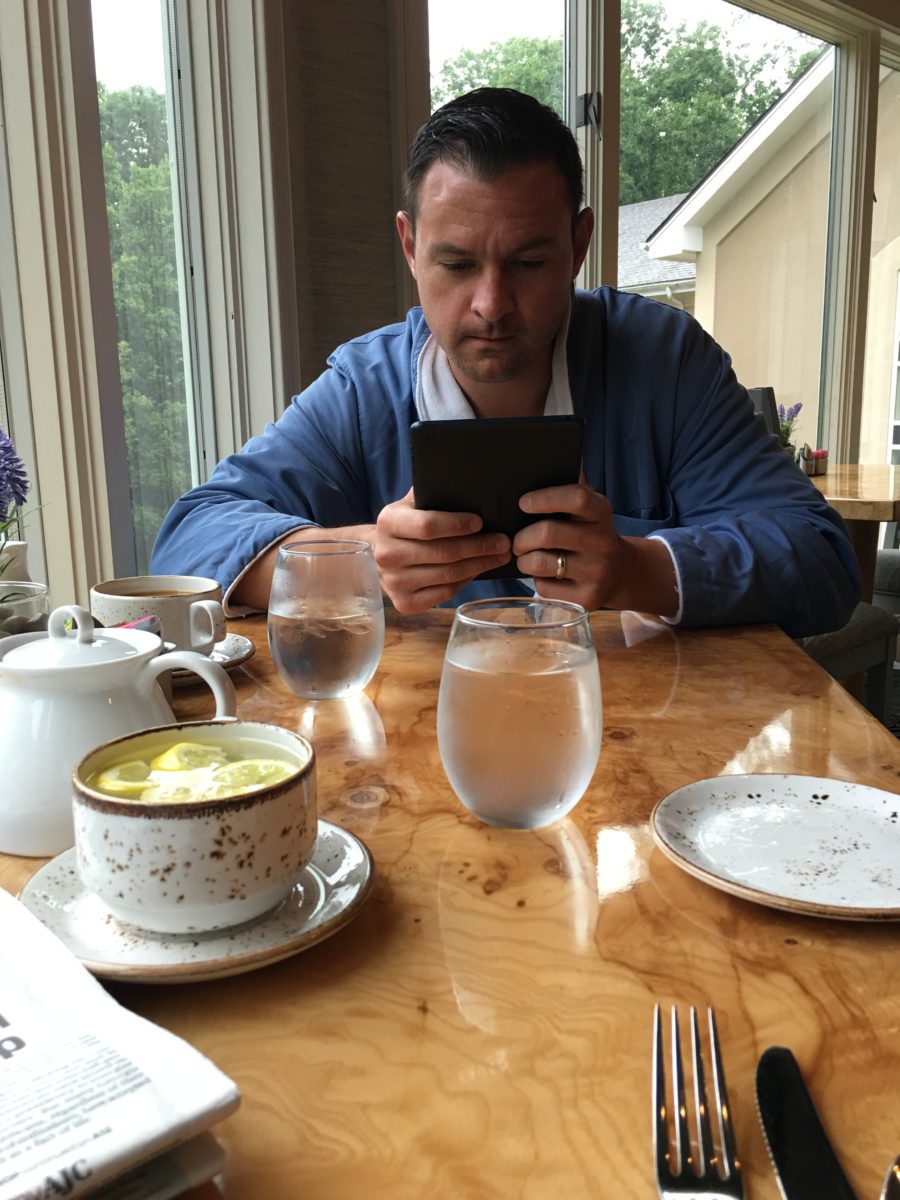 Happy Monday! Hope you all have a great start to the week!