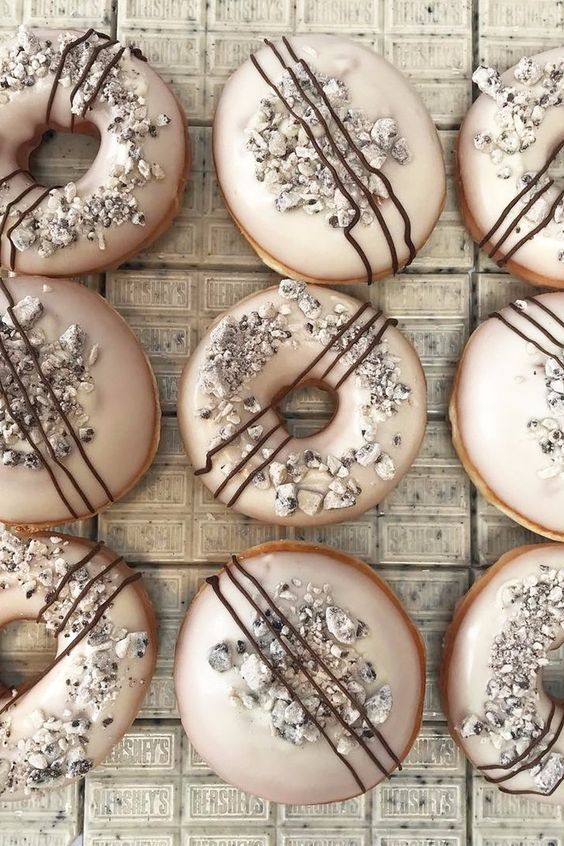 Cheers to the Weekend!
Today is National Doughnut Day, so get out there and treat-yo-self!
wishing I was in Chicago right now where the insanely delicious options are unlimited! 
Remember when I made these beauties? I need to make some more homemade doughnuts ASAP!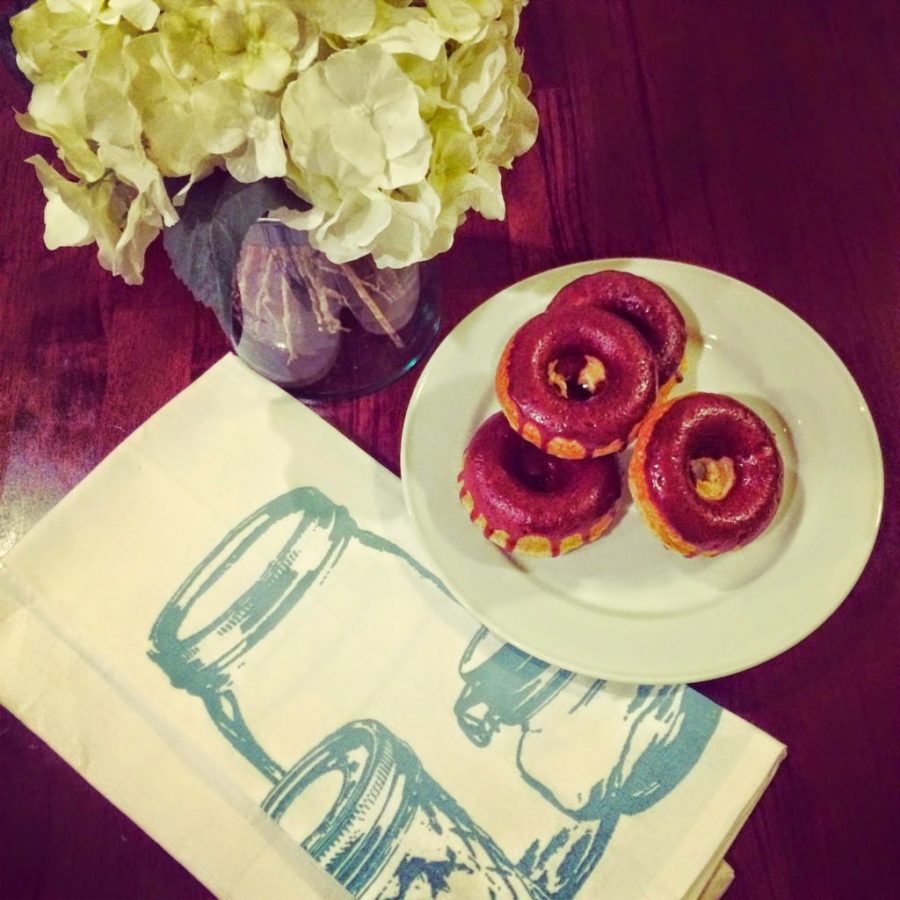 I wanted to share a few items from the Nordstrom Sale that I ordered!
This romper is my absolute favorite, and it is 55% off!  Still in a few sizes but going fast so hopefully still in stock (update: they keep restocking more sizes!) I love the cross front neck and the cross-open-back!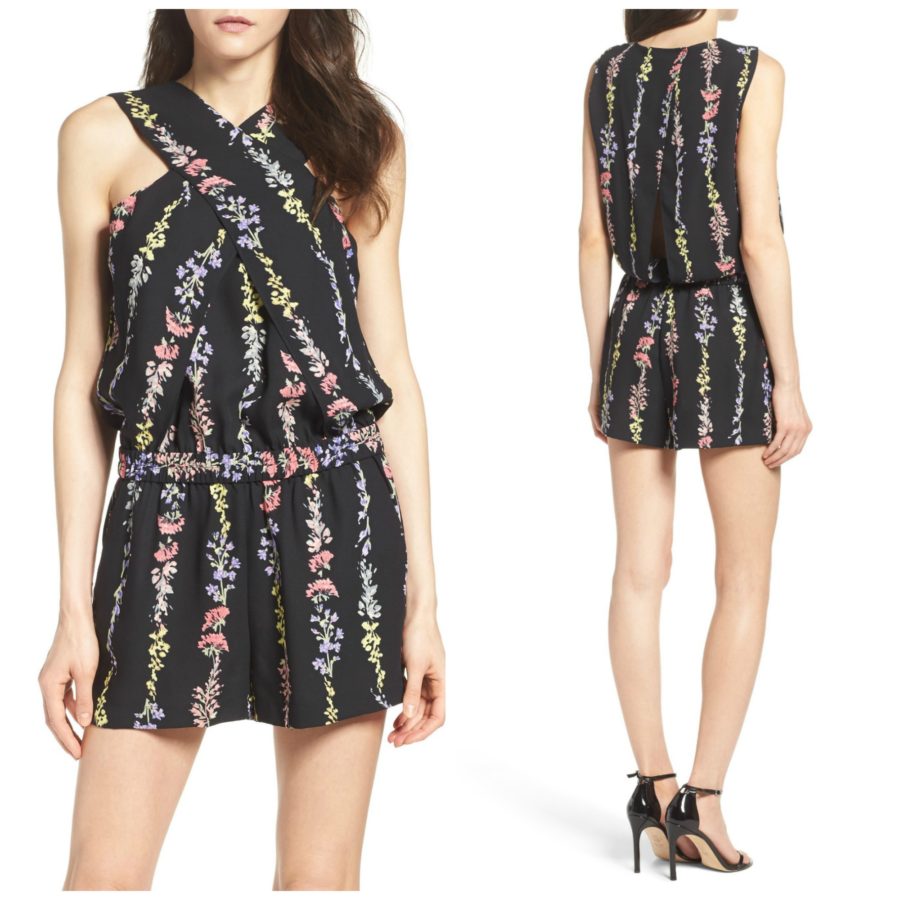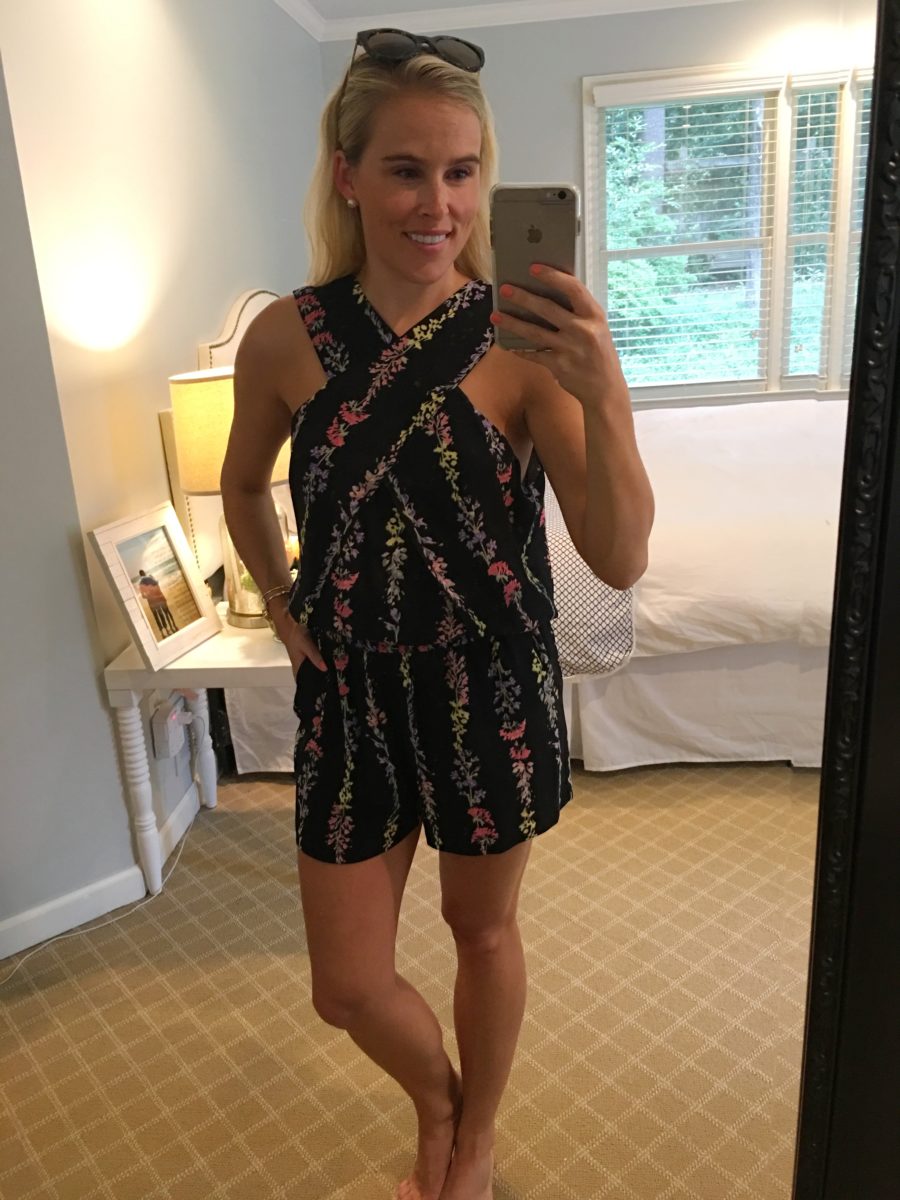 // BCBG ROMPER //
sizing: runs slightly large, this is a Small and I re-ordered in an XS for a better fit
This high low dress comes in 6 colors and is 40% off!  It could easily be dressed up with accessories and heels, or worn with sandals for daytime; I love how a high/low hem can really take it from day to night.   It is super comfortable and seems so versatile that I may snag another color other than the pinky-red that I got! I love the bright blue for summer, but navy or black would be great basics.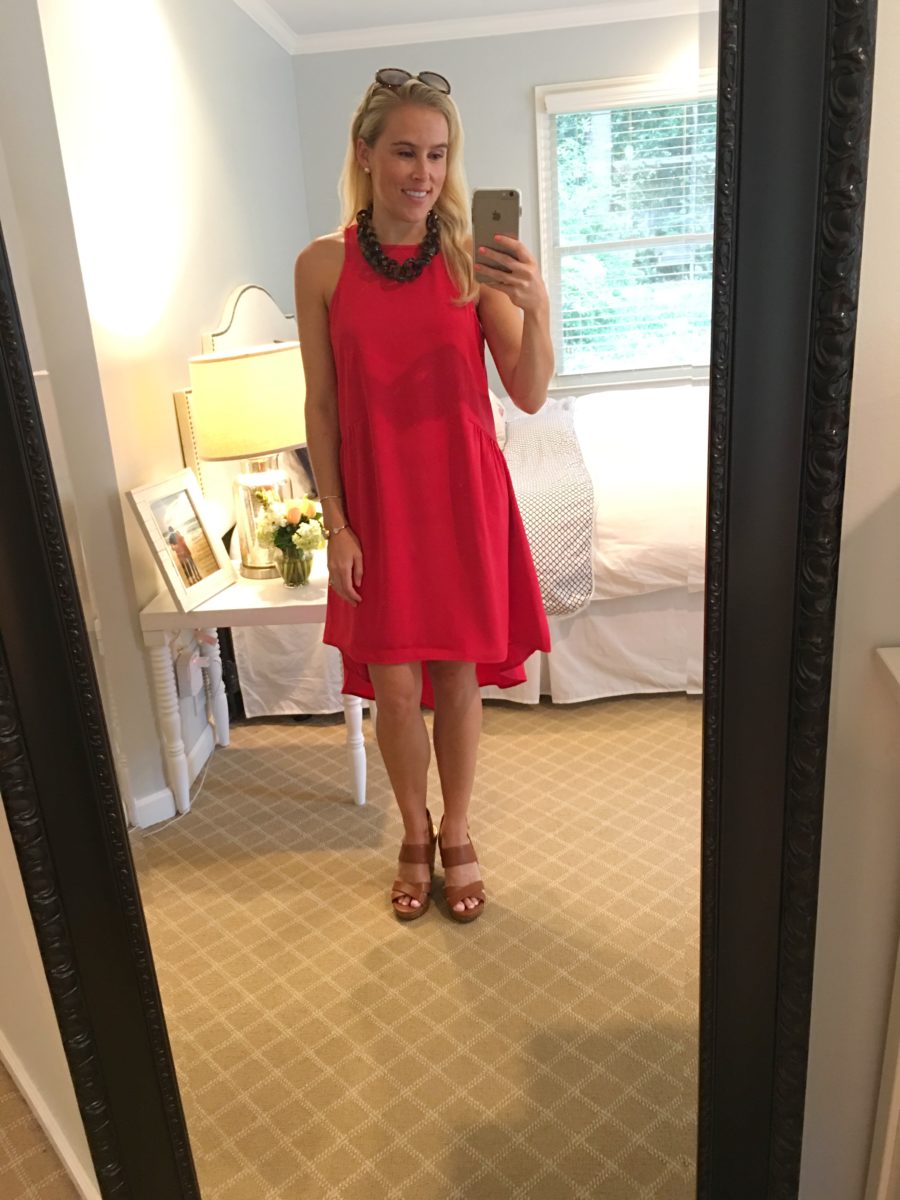 worn with my Tortoise Shell Necklace   which is also 25% off right now!
// HIGH LOW DRESS //  in four colors at that link
and THREE MORE COLORS (like that bright blue!) HERE
sizing : runs large order one size down, I am in XS  
I wasn't sure how this dress would look in person but it is super lightweight so it will be great for a dress in the hot months.  I also like that it isn't see through at all despite being so thin, so it can be worn as a dress and not just a cover up. It's on sale for $38!   And I love the low back.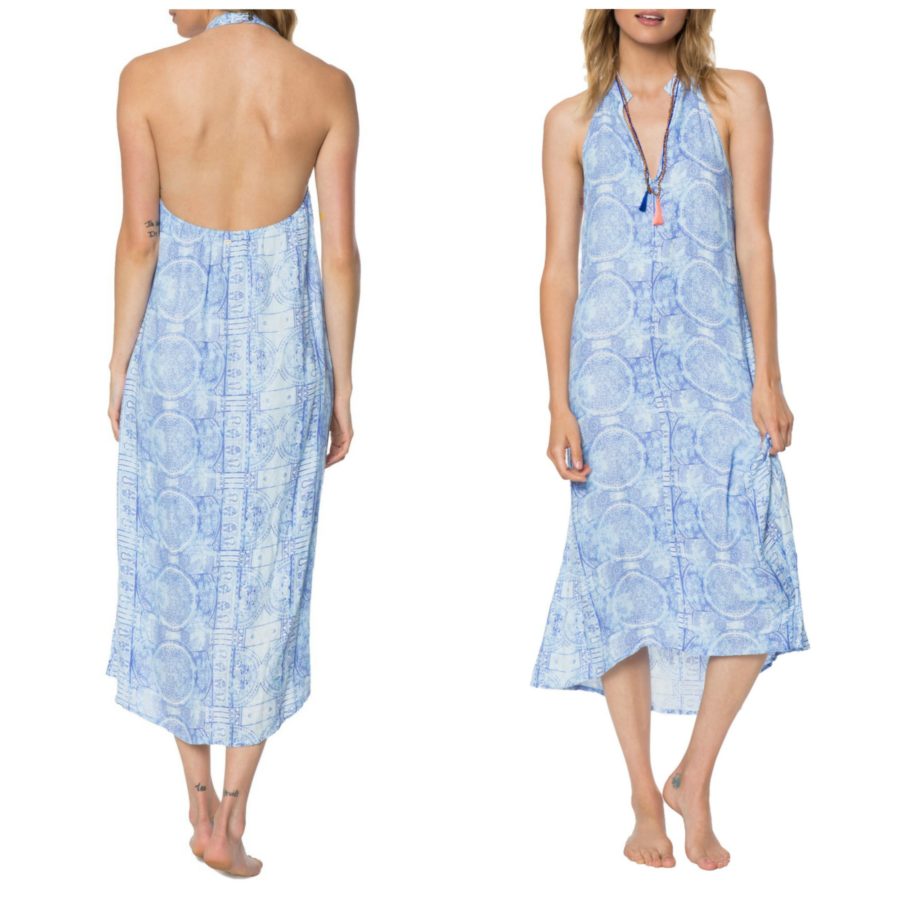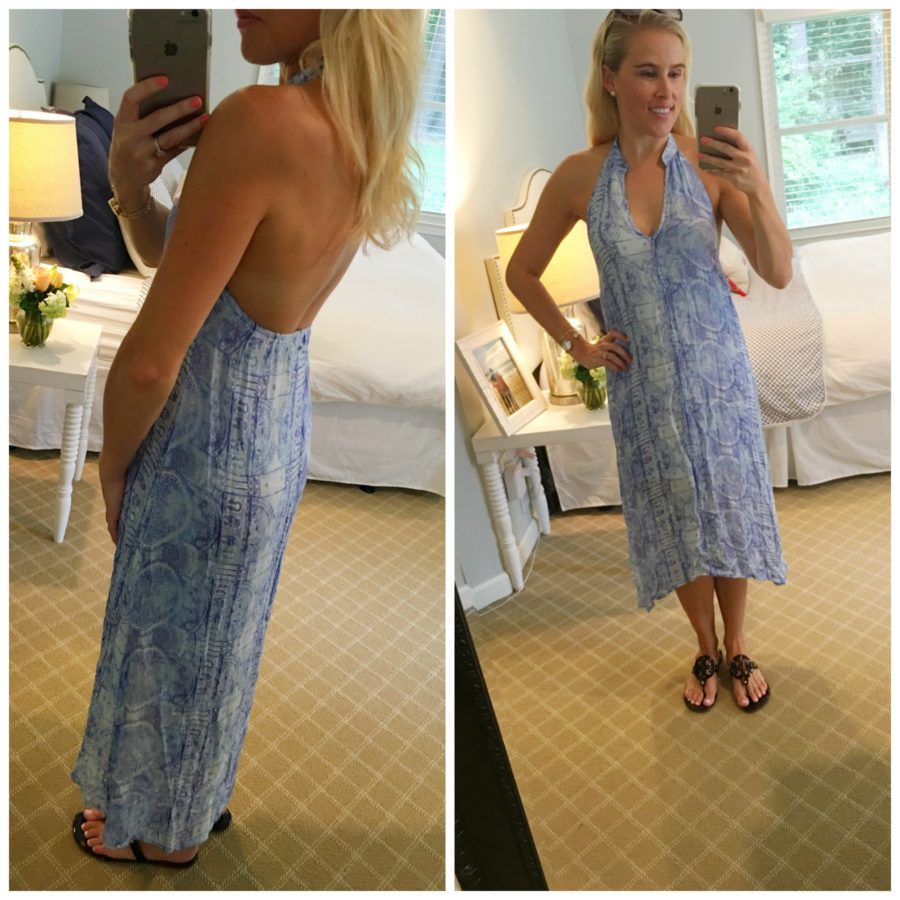 // BLUE PRINTED DRESS //
sizing: runs true to size or slightly small in chest, I am in XS
Two things that are not currently part of the sale but that I tried and loved:
I eyed this romper all last summer so when I saw that it was back in stock and under $100 I knew I had to snag it.  The fit is perfect.  So many times rompers are way too snug on my ribcage and then a size up is way too loose and this fits perfectly true to size.  The double back straps are so cute, and adjustable to make for an even better fit.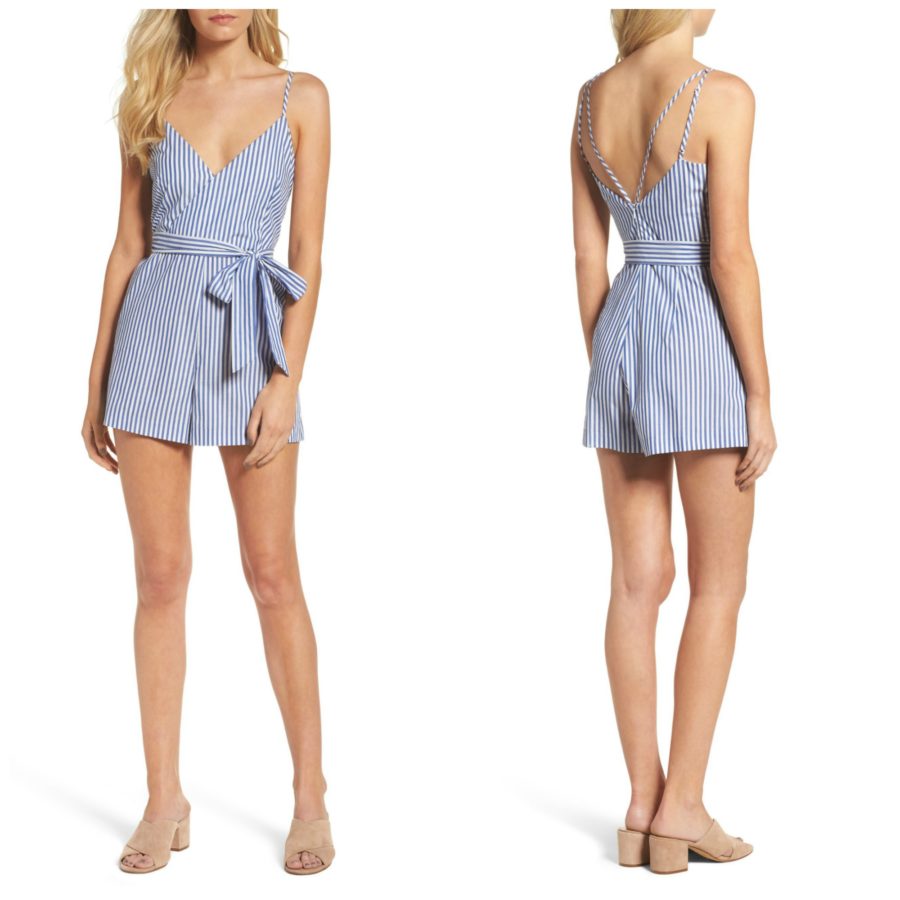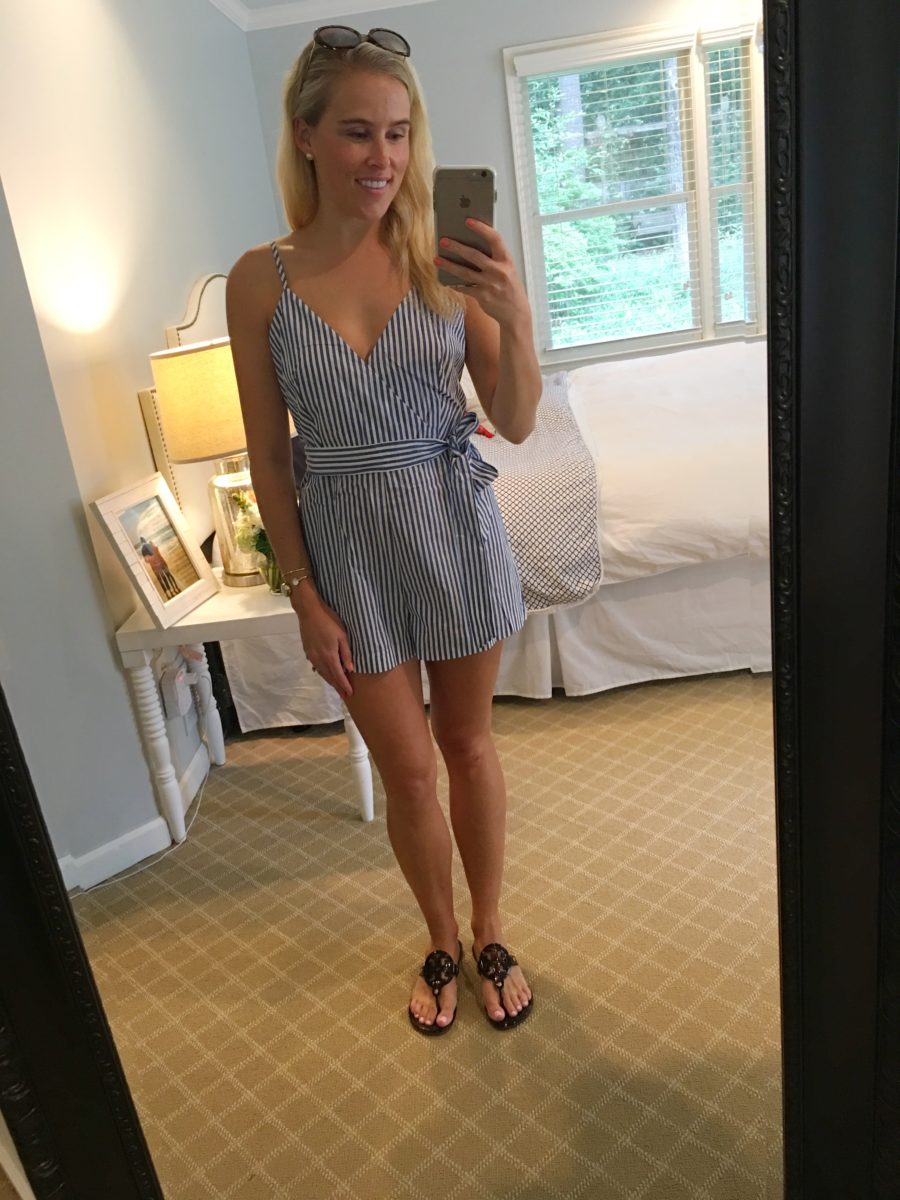 // STRIPED ROMPER //
sizing: runs true to size, I am in size S 
As you know, I have had a bit of a one piece obsession lately.  This print, with the cut outs in the front, and the sexy low back, looked right up my alley and I absolutely love it.  It has lined cups too so it gives a nice subtle shaping in the chest which I always appreciate, and no gaping when you move around in it!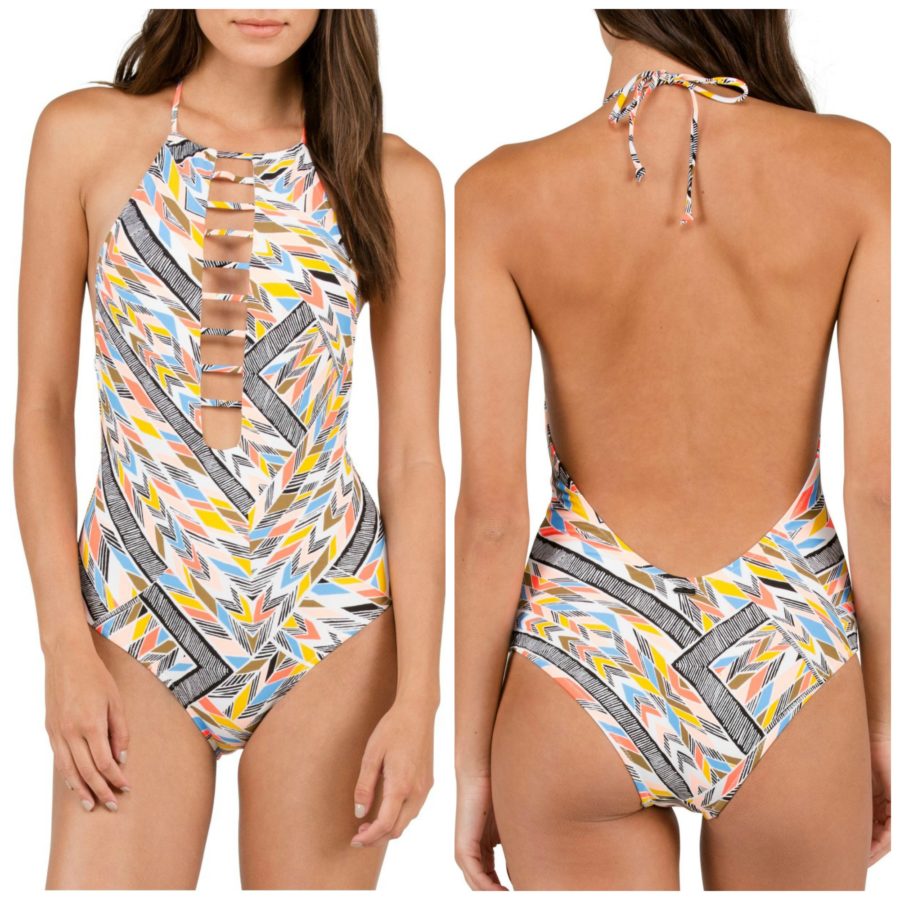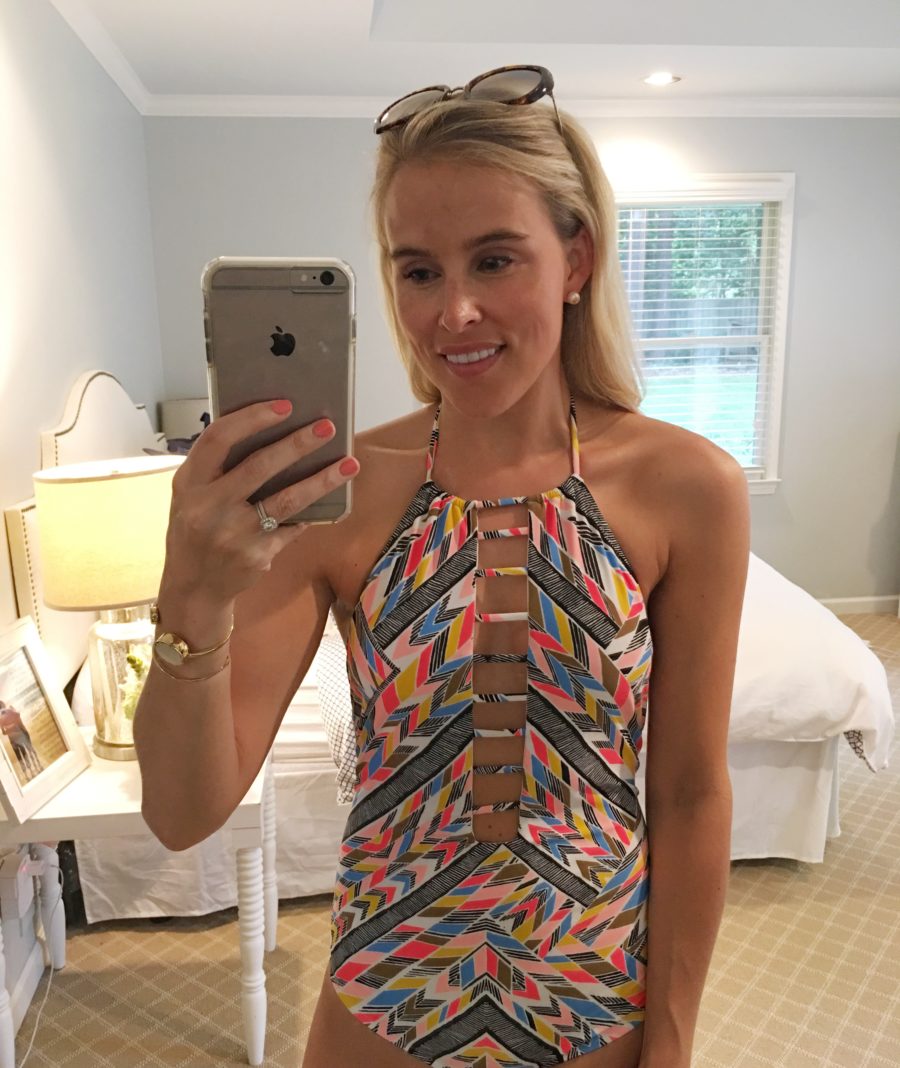 // PRINTED ONE PIECE //
sizing: runs true to size, I am in size S  
:: LINK LOVE ::
Most important things first : Where to find free doughnuts for National Doughnut Day. 
Looks just like my blue + white off the shoulder from zara, and is almost 50% off.
By now I'm sure you all know that there aren't enough tortoise sunglasses in the world for me.  I am loving some of Warby Parker's styles (have any of you tried them? thoughts?) and love that they donate a pair to someone in need with every pair sold.  My top 3 tortoise pairs are the Laurel17 , the Reilly  and the Clementine. 
Speaking of sunglasses, a sweet reader Nancy sent me this splurge versus steal!


//   STEAL   //   SPLURGE   // 
8 Breezy Summer Books to Read if you loved Big Little Lies.  I had taken a break from reading (unintentional) for basically all of May, so I am ready to dive back in!

This dress just like the Ted London floral dresses  but at a fraction of the cost and on super sale! 
7 Steps to Better Sleep from the Body Whisperer. 
I had read horrible reviews on those blackhead black face masks, so didn't order it.  This in depth reviews seems to suggest the same.  Any you try it, or know of a good mask for blackheads? 
Heather Dubrow gives her 4 home decorating tips.
I really need to see a full home tour of Chateau Dubrow! 
I've been hunting for some cute and inexpensive espadrilles to wear, especially for Italy, and these check both those boxes,  I love the stripes! 
This off the shoulder eyelet dress comes in navy or red, perfect for Summer and especially the holiday weekends and on sale for less than $60! 
How to survive exercising in the summer heat.
(Or do what I do: only work out indoors with AC! Preach!) 
Other things that Summer Heat ruin? Your makeup! Ways to keep it on your face this summer! 
Four new arrivals that I am dying to get my hands on  : 
TANK //  DRESS // SKIRT  // SHOES
but especially the tank! for the tassel straps and criss cross back alone! 
This print screams summer and lazy days and makes me happy. 
I've been messing around with this create your own bracelet stack and want all of them! 
My friend wore these earrings last weekend with a simple solid top and a low bun and looked adorable; they make an entire outfit! 
Always tired? The vitamin you may be lacking. 
sophisticated polka dots fun take on pretty woman polka dota
I've got to get my hands on this killer navy and white one piece. 
another navy and white I am loving, but this one in a printed bikini! 
The perfect answer to a lightweight summer scarf: this silky tassel scarf  is too cute for words. 
A few fitness favorites, all on sale:  ONE // TWO  // THREE // FOUR // FIVE
5 Plank Variations to slim your middle! 
Hope you all have a great weekend!!
I'm off to my morning workout class at Blast, and I will be thinking is this: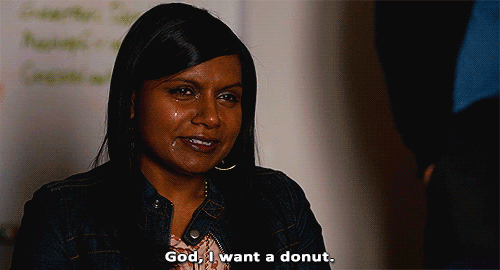 soooooo then I'll be hitting up a drive thru on the way home!