DISCUSS AMONGST YA-SELVES…….
:: LAST WEEK'S RHONY :: 
Sonja has explained to us in the past that she is sleeping with the younger French man named "Frenchie" and dating the older man Rocco.  Because "there are people you date/marry and people you sleep with."  But now we see her waking up and cooking breakfast with Frenchie.  I am very confused …. this goes against everything she says and does?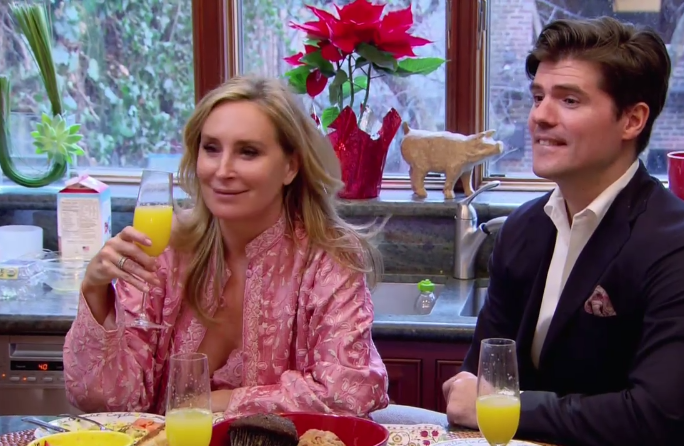 Tinz comes down to join them (Tinz cover up a bit you aren't trying to sleep with him!) with hair perfectly done and definite skin AND eye make up, full on liner, and Sonja exclaims "you look so great without hair and make up!"
At the end of this breakfast the Three's Company crew is doing, Sonja says a side comment of "maybe ill have some of Ramona's Xanax."
Could that have been it in the Berkshires? Mixing xanax and 9 bottles of wine? Because that would certainly help explain her step up from insane to psychotic.
Back at Skinny Girl Central, Bethenny is having a Christmas party, and the red of Christmas naturally lends itself to be the perfect Skinny Girl Extravaganza for décor.  Ice luge and all.  (I'm with Carole…. whenever there was an ice luge in college it was like Christmas morning.  I don't know why, because now I am REPULSED thinking about if everyone puts their mouth on that thing, but they make drinking so fun. So maybe if everyone can have their own sterile little cover to put on the end of the luge to keep it sterile.  Then I'd be totally back on the shots through the luge bandwagon like Carole. Hashtag this is drinking at 30…. I'm such a loser….)
When Tinsley arrives at Bethenny's, they show a flashback to her at Ramona's party the night before accidentally talking about Bethenny's Christmas Party. WHO is this 70 year old botched face lift Michael Jackson person next to Tinz because it is everything?!
While all of the ladies are attending Bethenny's Skinny Girl Christmas Party, Ramona is across town dining with Avery and five 21 year olds.  Because of course she is. You would think Avery would be embarrassed by her? I don't understand how she isn't??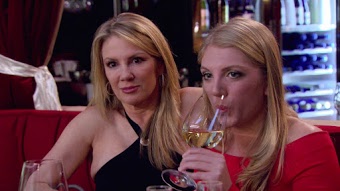 But apparently she wouldn't be embarassed by her mom because she says things like ys "I mean Pellegrino IS my water. I literally thought that's what water was." I just self-edited and all I will say is NO WORDS after a long silence.
Ramona is having such an amazing time that she always wants the 21 year old girls to go hang out with her! She says she'll invite her friends over and then they can come and they can all hang out.  FINALLY there is some acknowledgement of how awkward this is and they look at eachother like "I mean, we said we liked that you always had bottled water at your house…." but out loud they simply say "do your old lady friends have sons our age?"
Ramona ends here evening on cloud nine, realizing that these girls are "so wise they are better than my girlfriends" because they say things like "friends should be nice to each other".  Yeah, Ramona. So wise.  The best part of this whole dinner is that she never comprehends that the only reason it's happening is because they are being filmed by Bravo and they get are getting an expensive dinner and wine for free.  It's that you all are soulmates and best friends.
We finally get to see the Wedding of The Century between Tom and Lu.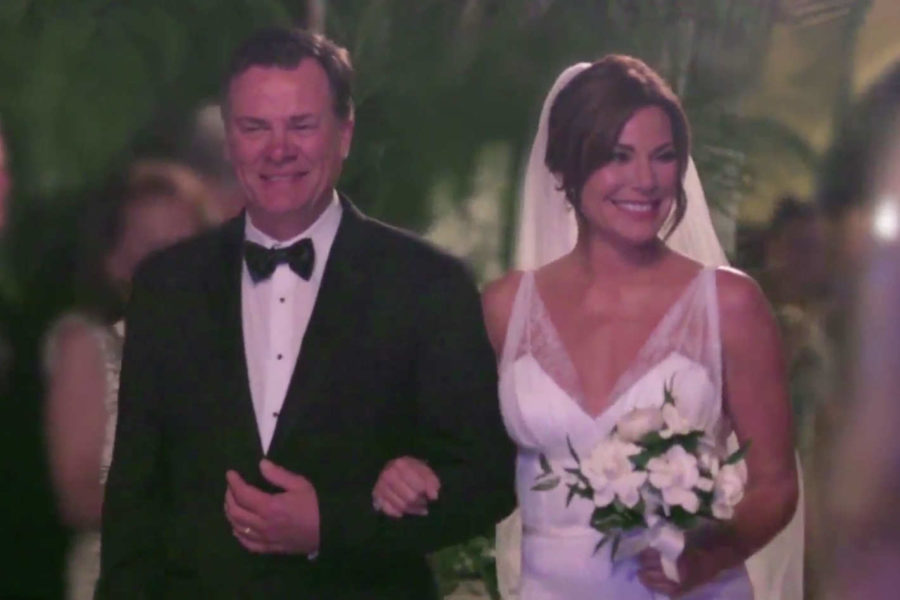 It was beautiful, she looked beautiful, the whole shebang, yada yada yada.  Top 2 moments: Dorinda showing up tipsy without her bridesmaids dress and way late as though she had no idea what wedding day as a  bridesmaid entailed.  And then at the reception a Marilyn Monroe impersonator jumps out of a big cardboard cake.  I MEAN. LuAnn.  This LITERALLY is a Sweet 16. What is up with you!? Also, do you think someone sexily flirting with Tom scantily clad is the best way to kick off the first 5 hours of your marriage? Probably not….
In January, post wedded bliss, they are throwing a party back in New York City.  I'm assuming this will be the first of dozens, because I don't think LuAnn is going to let the wedding celebrations and attention end any time soon.  Bethenny arrives 15 minutes late – so awkward that she is going to this, but I guess they all are – and NO ONE is there.  She says it must be a party for everyone that hasn't slept with Tom.  I mean.  She is so good.  Party of one.
Dorinda agrees with me and blatantly states "we've got to stop with the celebrations".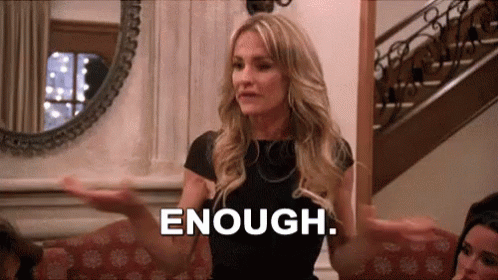 This engagement party is incredible because of how the other women react to it.  Tinsley, Sonja, AND Ramona all bring men to this thing.  I mean…. seriously ladies? It looks so pathetic!
Tinsley shows up with 23 year old Chad. They just keep showing Chad chugging the free Chardonnay and then shes making out with him.  Tinsley! Come on!
Sonja hides her Frenchie boyfriend for no one to ever see, but brings him out for the Tom and LuAnn engagement party?? Coincidence? I think not. She thinks shes reaallly showing Tom. (Although apparently they are currently still "together" …. whatever that means.)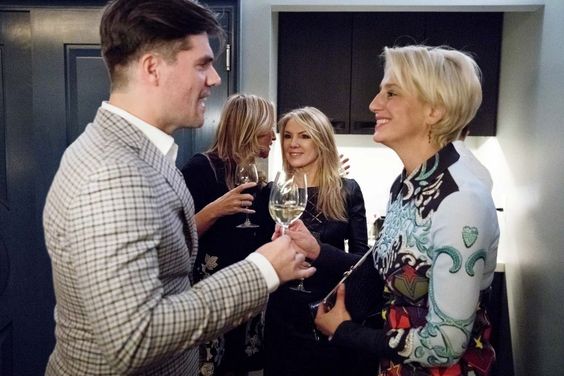 And the worst of the worst: Ramona.  She has AVERY with her.  And then a date shows up to the engagement party.  (Was this her date or a random man at the party? If it was a random man, I guess it's fine, but it seemed like it was her date which is pathetic and also AVERY was there!)
Tom is kicking this marriage off with a bang by commenting about " Old Habits Die Hard" and that he doesn't want to wear a ring but LuAnn basically makes him.  I mean it's like just keep the red flag up and waving because the amount of times you have to lift your arm to wave it is exhausting.
The newlyweds are awkwardly talking with Sonja and Frenchie, and Tom turns and grabs her by the neck to kiss her!  Like – choke hold.  Everything about the two of them makes my stomach churn.
Dorinda, hilariously, says that sense no one could understood her drunken yacht toast for the engagement – the replay of that only gets better and better – and then says "are we done celebrating? No more.  Is this it? Please no more. Be done."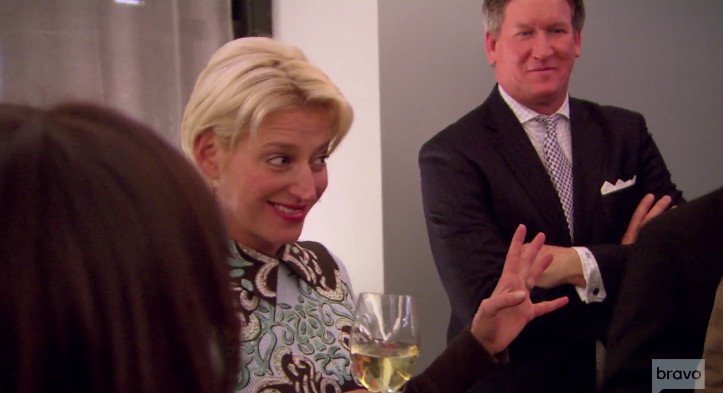 And to that we say, Preach Dorinda Preach.
:: Ally and Lilo ::
I mean really…. explain this to me, because is Jill's daughter Ally a freak then? Or what? She always seemed so normal?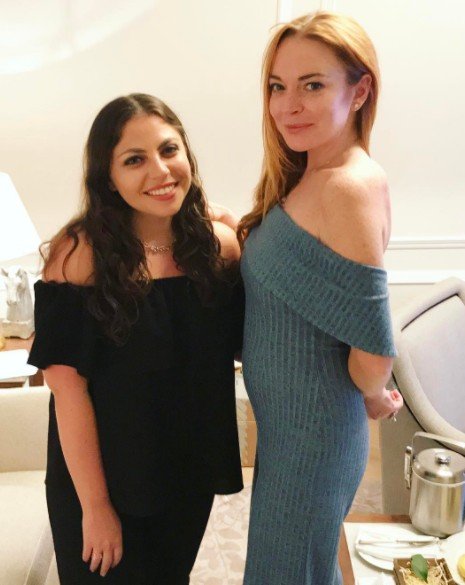 :: SOUTHERN CHARM :: 
These intro's never get old for me.  Especially when it involves Hashtag Carpenter Craig and that sewing machine on the desk smack in the middle of the damn living room.
Craig is making a onesie for Cameron's future baby (you know, what most men do)and turns around to Gizmo and calls out to him as though he were a legit significant other and he is waiting for him to respond.
Shep is back groveling to Chelsea about when he tried to make out with her the other night.  I wish Chelsea would quit playing both of them – she is acting like Shep.  Don't say that if you had known Shep genuinely had feelings for, that things would be different or you would have gone for it. Keep eating that peanut butter off a spoon and keep that mouth shut!!!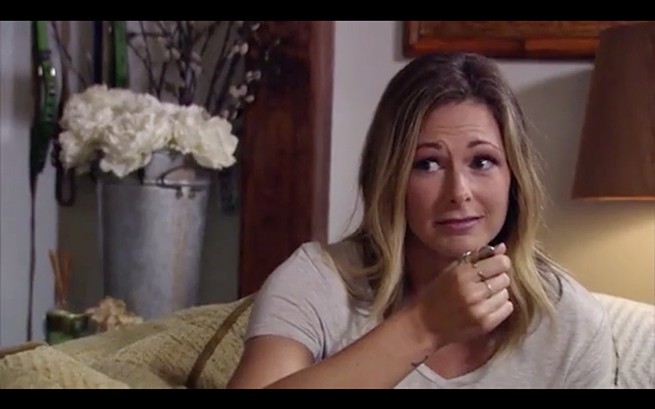 We are in some alternate universe because Kathryn, dressed as angelic as she could in all white, is at Cameron's house for a little pow-wow before Key West.   "I cant believe youve never been here!" Really Cameron? Because you couldn't stand her and wouldn't even meet her for coffee, so why would she come to your home?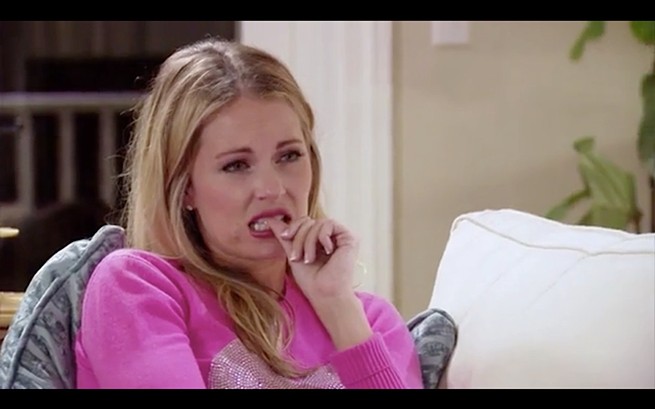 Cameron is having Kathryn rehash what went down between her and Landon to cause all the beef.  How can she not have known any of this about Landon and Thomas? Are you on this show? Were you at the reunion? How can she be so flip flopy this season? Is it because she got so much crap for not being Kathryn's friend last season(which I disagree with — dont be friends with her she was nuts!) and so now shes playing both sides?  How many questions can I ask in a row?
Craig and Naomi are truly ready to kill each other.  We have seen this relationship go full circle from last season to now… honeymoon is over!
Chelsea and Austen are heading to meet his parents.  Chelsea is totally back tracking on ALL of the "Shep grabbed me in the bar" story.  Austen calls her out on completely changing the narrative and that she must have just talked to Shep about it and that is why.  Which is exactly what happened.  I am cringing.  Austen, don't do take her to meet your parents yet! This is such a bad idea!
Austen is understandably annoyed.  He says "Chelsea says 'It's alright between Shep and I' and I'm like, well it's not alright, because it's not right between Shep and I."
And all I hear is my mom SHEP AND ME SHEP AND ME SHEP AND ME barking in my ear.  You know I love to throw in some grammar lessons, especially in Coffee Talk posts, where I butcher every spell-check-comma-placement-periods-run-on-sentences and the English language in general.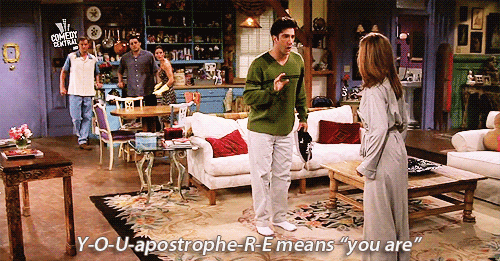 They have dinner at Austen's Parents house; it is a beautiful home.  It just makes me so sad after knowing about his sister.  And they need to quit this not-labeling thing and figure it out because taking someone to meet your parents is not the next step when it's a "whatever" thing and he's going to get his heart broken.
Whitney wants to attend the trip to Key West with the group, and explains to his mom that it is  "a last hurrah before she sensibly gets pregnant".  Hahaha. Sensibly gets pregnant? I just can't with this kid. What man speaks like that!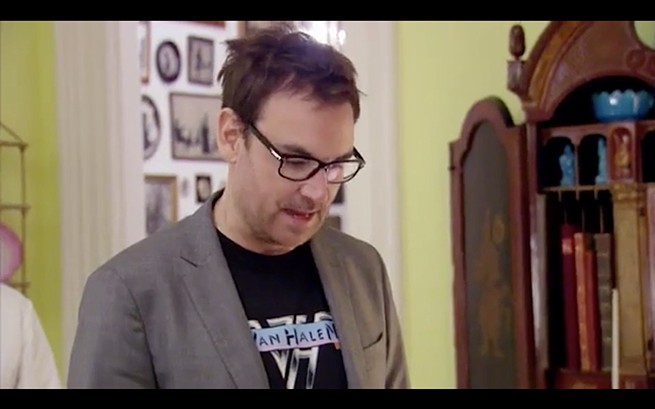 A perfect difference between Whitney and my husband. Whitney states that "Key West is a sh*t hole" and basically he would rather go anywhere but there.   My husband on the hand has said "I have always wanted to go to Key West" in response to any possible future trip…. I think he would have chosen Key West for our Honeymoon.  No joke.  (I mean… I really want to go, but for a group trip like this where drinking on the beach is the main activity , not for a couples trip.)
The crew arrives in Key West!
KATHYRN.  My jaw is on the floor when she walks off that plane! Her "lewks" are just so up and down.  She looks like she just woke up from a night on the town! And a wild one! (editors note: when she comes down to the beach the morning after they all go out later in this episode, she looks 10x better than she does right now!)
Cameron and Chelsea (and Jennifer) defend Kathryn on the beach to Landon.  Landon is still super heated about all of it.  She needs to calm down because Kathryn digs her own graves.  Did she learn nothing from last season and the reunion? Just let her do her thing and you need to be calm!
Landon is being SUCH a child (Note to Carpenter Craig: here is someone you can call a child!) and getting more and more drunk. She keeps begging Austen and Shep to stay with her while everyone showers because her "co-dependency is at an all time high".  Just get in the shower Landon and then 20 minutes later you can all be back together.  Simmer down.
"We might be dolphin watching at dinner" (in reference to Landon and her voice, and calling her a "freaking dolphin" last season) is the best thing Kathryn has said all season.
Kathryn takes this dinner and her time on vacation as a great time to ORDER A MARGARITA.
Ummmmm.  I am very confused.  Very.
"Because she's on vacation."
Whitney pretends he is ready for peace, ,but really I think it's his producer hat kicking in and him ready to stir this pot up on vacation.  He knows vacations = prime time TV for Bravo.  He is saying if he can make up with Kathryn then so can Landon, but he goes outside and phrases it as "you need to have it out with Kathryn" when he says it to Landon.
Hmmmm… stirring the pot?
They sit down and – shockingly – are remaining very calm.  Especially considering how hammered drunk Landon in.  So Carpenter Craig just HAS to get as involved as possible.  He knows what will really make everything smooth and friendly. He says "No! You need to say what you don't like about her and what you don't like about her!"
Great idea Craig.  That sounds like the perfect plan.
And STILL Landon says "There's nothing that I don't like about her."  I don't know how this is going the way it's going with Craig poking and prodding but it's amazing.
Maybe Landon needs to day drink herself into this mindset more often?!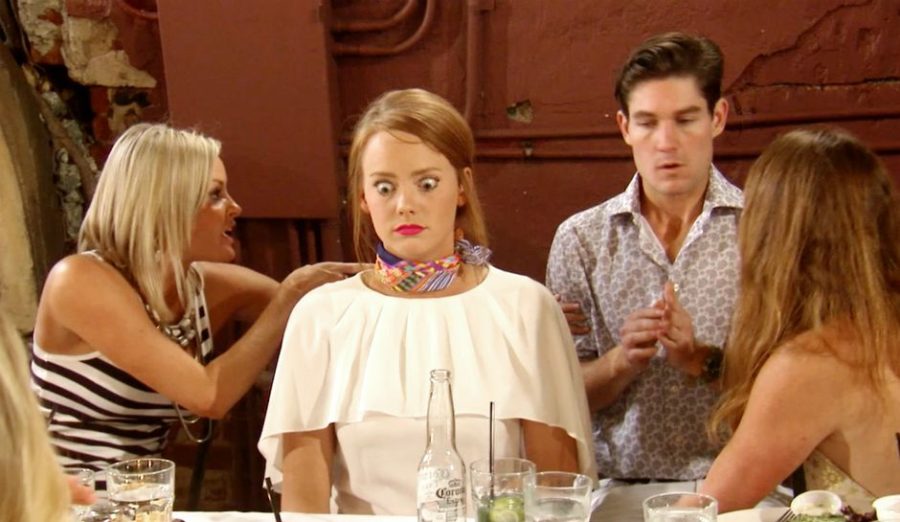 Craig is being SO horrible. He calls everyone "children", his favorite insult, and that they don't know how to handle things but because he is in couples therapy he thinks he can facilitate the situation.  This would be hilarious if it wasn't a possibility of WWIII between Kathryn and Landon.  Even Dani, the sweetest quietest one, is ready to kill him.  Poor Naomi – no wonder couples therapy isn't doing anything for you two – look at him!
Landon apologizes an apology she doesn't mean and Kathryn takes it and knows she doesn't mean it.  Good start girls! Really.  I'm serious.  Just take it and be done.  But Kathryn's commentary in her diary session has her back to her stink eye face slumped over ready to kill someone. But I am proud of drunk Landon…. I never thought this would be her response to her especially with that much booze in her system.  I'm sure this will all change after a few more shots?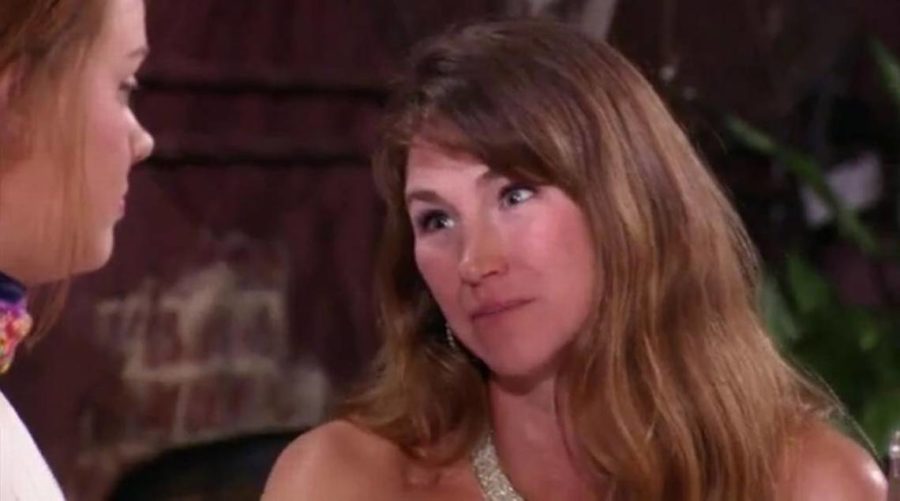 Craig CONTINUES to speak down to Naomi and act like SHE is the one treating Craig like a child despite Craig calling everyone and her "child/children" all night.  He says don't you dare talk to me like that again (for the hundredth time) and Chelsea hears him and says "how the eff do you deal with that?" PREACH.  He is THE WORST.
Thomas is pissed that Landon basically said that he is the only reason that her and Kathryn aren't friends. UM? And that they can and should be friend. UM?  Landon sweetie.  A glass of water would be nice.  You are coo coo. You were JUST saying you didn't think she had hit rock bottom OR cared about getting her kids back.
THE NEXT MORNING.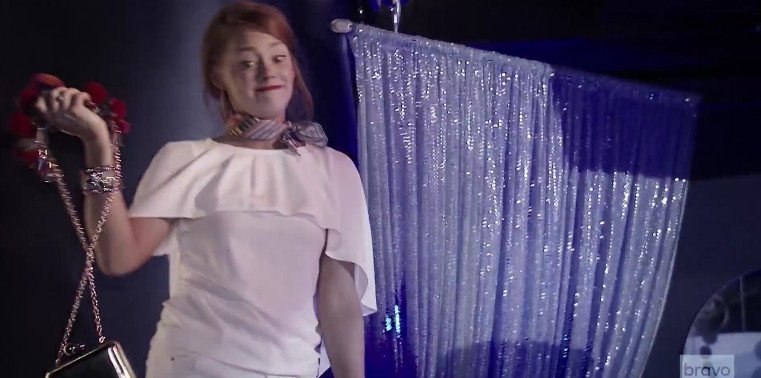 These flashbacks of the night before at the drag show while they do hungover breakfast is EVERYTHING.
I love Bravo's new editing.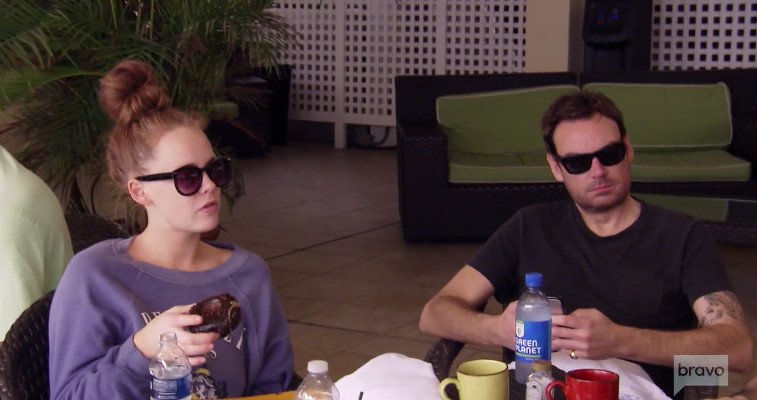 Kathryn comes down in her jammies looking as rough as the rest of them, despite not drinking (??), yet better than on the bus during her arrival.
And of course, the cordial behavior between Thomas and her has gone on long enough and it's time to get back to business.  Apparently there is a 20 years old girl watching the kids and taking them to The Nutcracker?  Kathryn remains calm but leaves and goes to her room.   Sober Landon is still saying he's being an ass! Throwing it in her face!.  Oh how the tables have turned for this little love triangle.
Next week is the finale !  And we get to see Kathryn is her formal evening outfit with black lipstick and dressed in some kind of mens suit! I CANT WAIT! So many LEWKS for Kathryn this season.
:: WWHL with Kathryn :: 
Speaking of Kathryn and her every evolving style,, she is on WWHL and she looks like an entirely different person!? She looks better with pretty much everything but I hate that bright-box-red color she likes to dye her hair.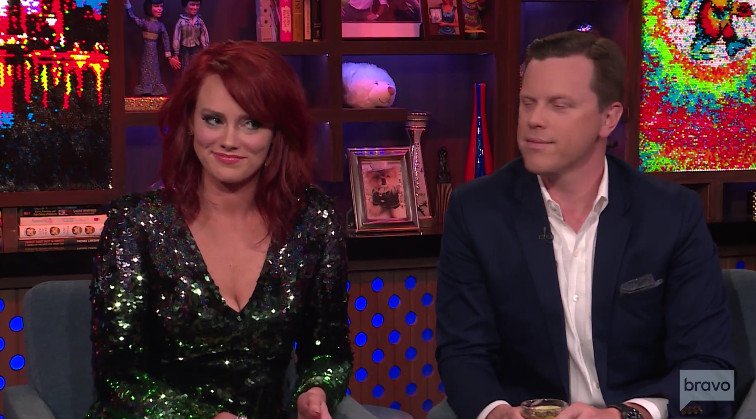 Anyways…. she is super moody and off and on and no different than she has been all season during WWHL.  My-boyfriend-Andy-Cohen is really walking on eggshells with her.
My-bf-AC hiccups while she is talking and everyone laughs and she immediately has resting bitch face wants to kill him.  I mean, you weren't even saying anything good! You were just mumbling with no inflection and saying you think naomi and craig will stick together.  Andy even said "I'm sorry are you mad at me?" because of how she reacted to it.  So freaking awkward!
Can't wait to see her reunion look in 2 weeks….. for her, this is understated.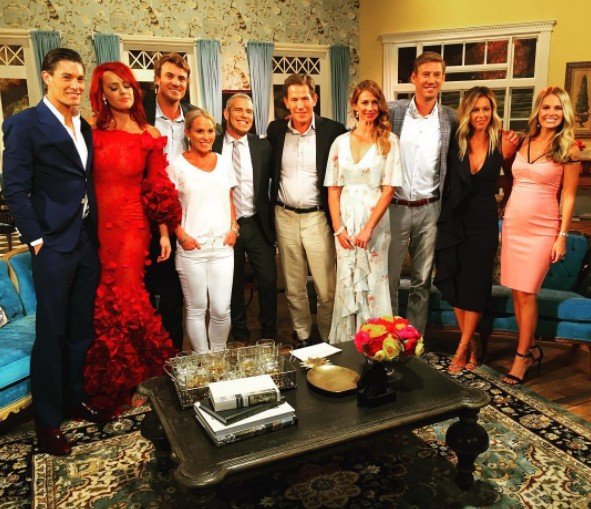 :: BACHELOR IN PARADISE ::
After all the drama, Warner Brothers has now said that production will resume and that no wrong doing or funny biznass was found.
They won't be releasing any of the footage.
OKAY.  I get why they can't release the footage and blah blah, but after all of this to now be like "Yeah we're all good everything fine" and go back to filming?
Now I'm thinking was this just some publicity stunt?
WHAT HAPPENED ON THOSE TAPES!?
And so do they bring the exact same people back and pick up where they left off or do a whole new season and pretend it didn't happen?
And most importantly….. WHEN will it be on TV?
So many questions for me this week….. I need answers!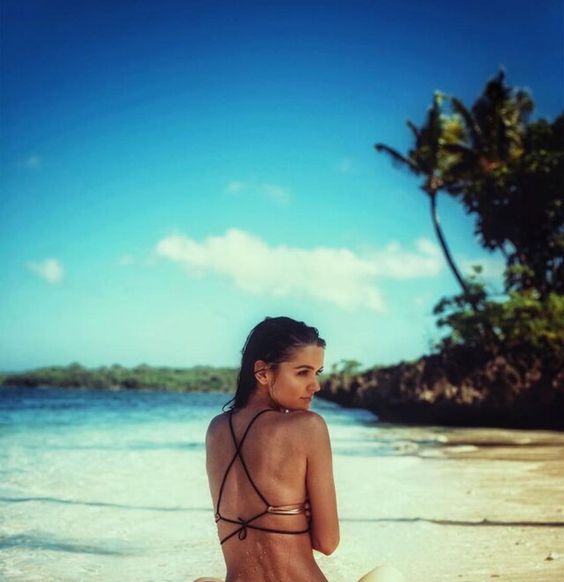 All of the stars took to their instagram accounts to post bikini selfies in honor of them returning to the beach….. SHOCKER.
:: WEDDING of BIP Alum's :: 
Carly and Erectile Dysfunction Specialist Evan, who met on last summers Bachelor in Paradise, have tied the knot! It was officiated by who else but Chris Harrison himself.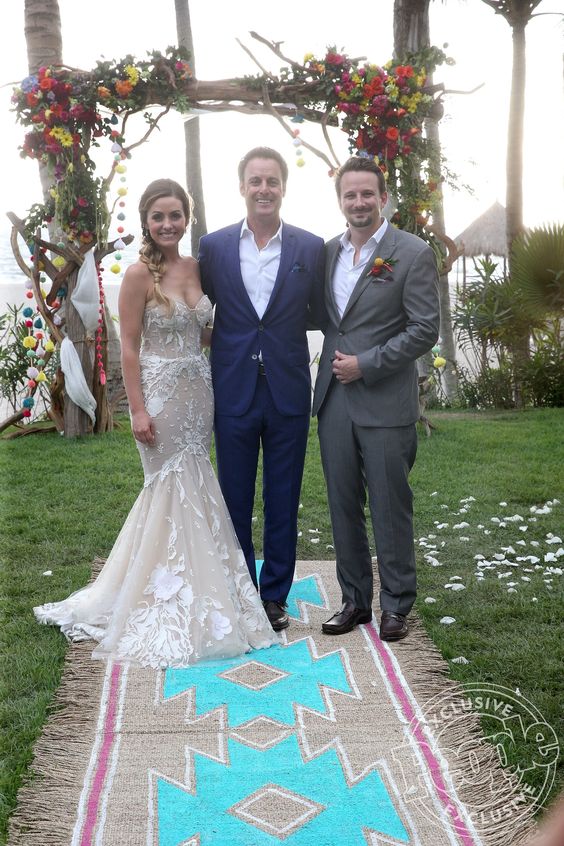 The best part of their relationship is that she was repulsed by him for the entire first week of BIP, practically throwing up when he kissed her, literally saying she was disgusted by him…. and then a week later they are ENGAGED.
It blew my mind.  And it was a great distraction from Josh eating pizza and sweating all over Amanda while making those "mmmmmm" noises during their make outs.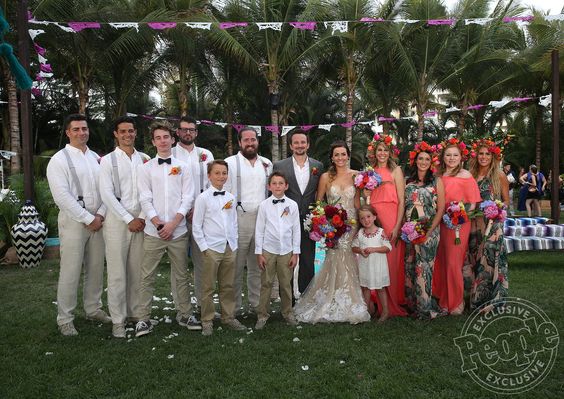 :: MAZEL OF THE WEEK :: 
Big Brother starts in SIX DAYS.  Guys…. I already have no time…. and now I have to fit in 3 extra hours of TV per week!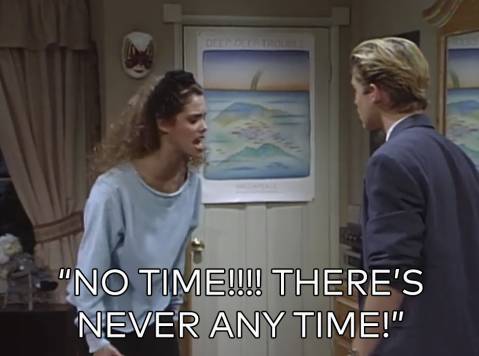 But I'm going to put my big girl pants on…..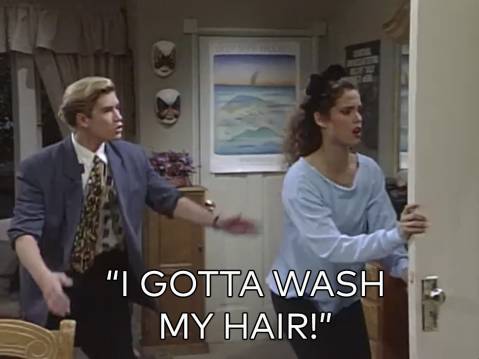 and wash my hair (errrr dry shampoo it……)
and focus on how freaking excited I am for 3 months of the best reality competition show on the planet !!!!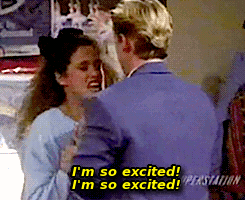 :: JACKHOLE OF THE WEEK :: 
ME!  Regarding Southern Charm Savannah…. and not recapping this week….
Oh my goodness… this is a Thursday morning 6:30 addition to the post because I was watching this morning while I did my workout DVD and for once, I really do want to comment…. this episode is so ridiculous but I just had to write two things.
Hannah's dad cornering her boyfriend and over and over again saying he was never in love with her mom?! This man is horrible! No wonder Hannah is so messed up over the divorce and her relationship with her dad! My jaw is on the floor.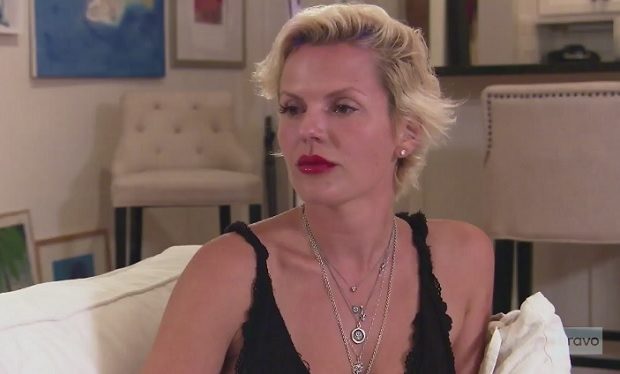 and Ashley driving home from her raging night of partying and puking acting like nothing happened and still trying to sound all pretentious saying "well, I gave them a piece of myself they've never had before."
YEAH YA DID. YOU PUKED ON THEM.
:: Editors Note ::
As always, ignore my own blatant grammatical errors whilst I make fun of others poor grammar during Coffee Talk on a weekly basis.
#HYPOCRITE   #SORRYIMNOTSORRY
I write these posts late at night while simultaneously watching Bravo, taking snaochats of my snoring husband, and making to do lists of everything I was supposed to do and didn't do that day, and likely won't do the next day either.  Or the day after that.