discuss amongst ya-selves…….
:: LAST WEEK'S REAL HOUSEWIVES OF NY ::
How many episodes do we need to plug Fredrik and Bethenny's future real estate show?  WE GET IT.  I did laugh at her freaking out about the word "clutter" to describe the apartment.  She probably didn't sleep for a week.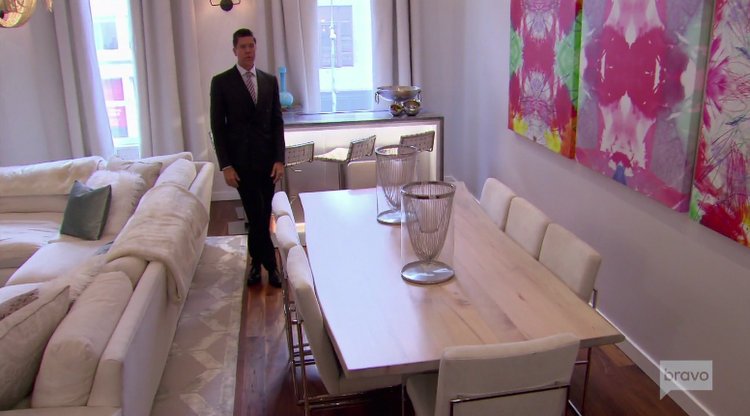 It's the first part of the Berkshires trip, so I am preparing for some serious throw-downs.  Last year was a real doozy.  She has the ladies coming in three separate groups to ease into it: the blondes, the cliquey brunette's Carole and Bethenny, then Lu.  All by her lonesome.  This way that there is plenty of time to discuss her and Tom before she arrives.  Well, that isn't Dorinda's intention, but that is definitely how it goes down.  Poor Dorinda.  She just wants a nice birthday and a nice Christmas.  And to make it nice.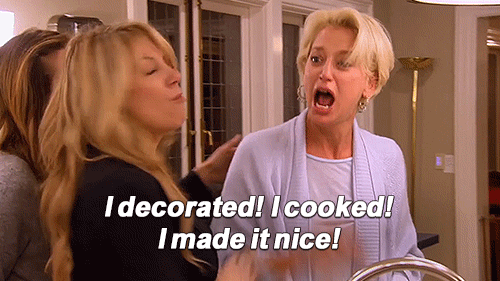 Sonja has completely lost her mind.  Well, she did years and years ago, but the way she really flies off the handle about Tinsely is a whole new kind of crazy.  She is furious that Tinsley asked her assistant to answer the door when the doorbell rings for a package of hats being delivered.  How. Dare. She.  He needs to be working on Sonja's "businesses!"  Not answering a doorbell and placing a package inside the door!! That takes FAR too long and far too much focus away from the "work" he is doing.  And then he is "responsible" for the hats! And what if something happens to them!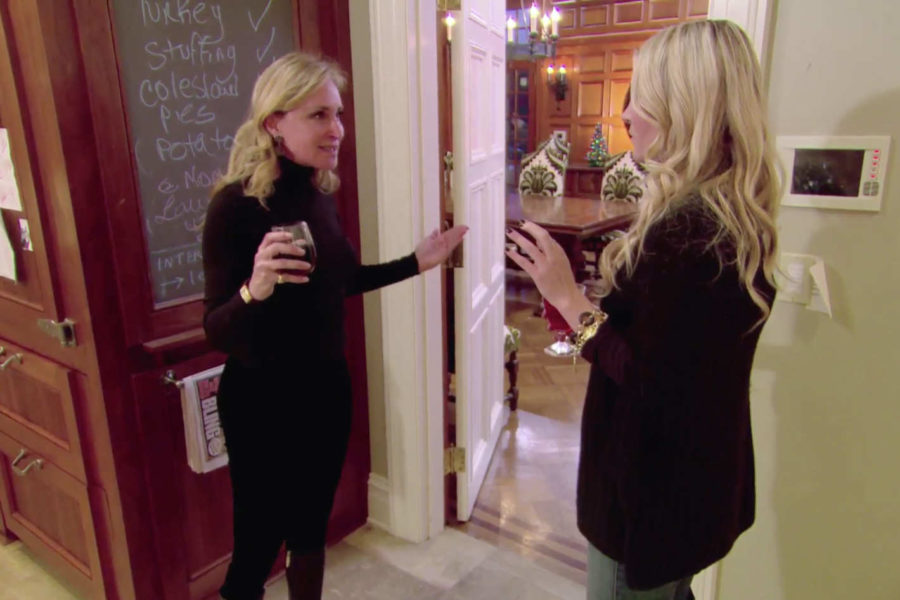 I mean this whole thing goes on and on.  Sonja grilled her when she arrived about lunch with her mom and her mom's friends (aka Sonja's friends so how dare her mom know them) and noted that she was getting rather passive aggressive.  Yes, Sonja. Perhaps just a wee bit passive aggressive?!
Also, since when was Dorinda's line "I did it nice" not "I made it nice"? How did all of us completely change this?! Even the cake had this saying and we all have it all wrong! And this gif has her mouth saying made? But on the show, they definitely re-played the clip and the audio said "did"??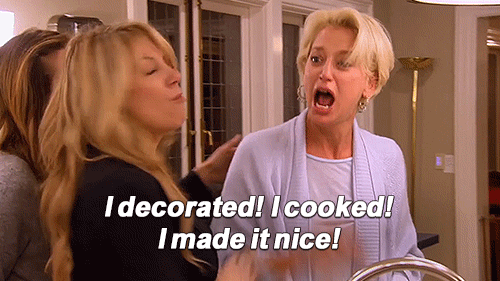 Also, Dorinda calls "texts" text'ses "and I will never understand why people can't comprehend this word. (She doesn't say it as horribly as Teresa from RHofNJ who is like "text'ses'ses'sessss" but still.  And Teresa not being able to say it makes since because Teresa does not understand any words in the English language).  My old roommate was incredibly intelligent and she did this and it drove me insane.  But with Dorinda it makes me love her more.  Especially with the little speech impediment she has with her S's.  I love it.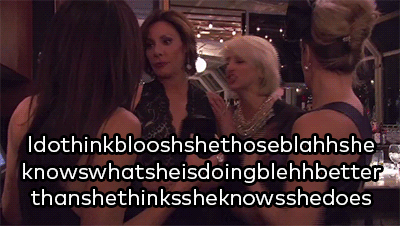 Carole is hanging out in the city with Adam's parents talking about how "parents love me" and to be honest it's just weirding me out.  I don't mean to be agist, but like, is that something you still say at her age?  With parents his age? "Parents love me".  I feel like that should be a 23 year chatting with her girlfriends before meeting the boyfriends family for the first time.  But then again I feel like saying "Parents love me" is far more sane than naming 12 pets "Baby" so whatever, go hit on your boyfriends 80 year old parents so that they approve of you.
Bethenny and Carole finally arrive at the Berkshires and I really CANNOT with what happens the moment Bethenny walks inside.  She walks straight up to a bouquet of flowers on the center table and is like "Oh they're for me!". (anyone else think it was suspicious that she walked directly up to a bouquet and said that? when its not her house and its not her birthday but dorindas?)  Anyways, they are flowers for her from her boyfriend.  Um. Really? WHO ARE YOU, VICKI??? It was awful and paethetic when VIcki's boyfriend whats-his-name-wait-who-cares sent her flowers in Ireland and this was just as bad.  Perhaps not as bad…. because Vicki most likely definitely sent them to herself and I definitely don't think Bethenny did, but still.  Note to boyfriends/husbands : Don't send flowers to the hostess' house – especially when it's the hostess's birthday – basically saying "hope you don't have as crappy of a time as last year hang in there".  It's RUDE.  And SPELL YOUR GIRLFRIENDS NAME RIGHT AT LEAST BUDDY. Her name is only EVERYWHERE.  (I realize it was the florist…. but for the sake of making fun of it…. we will completely assume it was Dennis!) 
Anyways…..Dennis floral note should have said "Keep your pie hole shut babe.  This whole Tom thing literally has nothing to do with you or Jason.  Why do you care? You don't even like them? Tom isn't stalking or fighting for child custody, he is cheating.  And can we stop discussing your divorce super vaguely on the show where you reveal nothing but then keep bringing it up week after week?  That'd be great.  Have fun with the women you hate but that make you rich and Carole. All my love, Dennis."
Okay, maybe that's what I would have written, not Dennis.  But seriously.  Bethenny.  Go climb back on that super sweet therapists couch (I loved her therapist on Bethenny Ever After so much) and let him tell you that Tom + Lu literally have nothing to do with your 5 year long divorce battle + now stalker charges with Jason.  NOTHING.
Poor Dorinda has to be the one to confront LuAnn. LuAnn assures her, with no direct eye contact which is the #1 sign of a lie as we all know, that she trust Tom implicitly and couldn't be more confident in the marriage.  Sigh.
This episode taught me the most important thing I ever needed to know about LuAnn and Tom.  I learned why she is with him.  Why she ignores the cheating, or puts up with it, and why she really loves him in the  first place and is in candy land for life with him.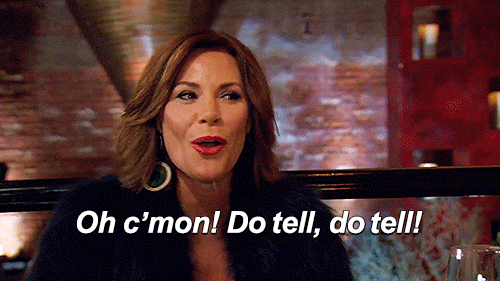 "He lets her wake up and watch TV in the middle of the night."  That's right people. She is allowed to wake up and turn the television on IN THE MIDDLE OF THE NIGHT. Which means she definitely turns it off whenever her heart desires.
I mean.  Y'all.  This is true love.  Where is my Tom in shining armor and where do I find him?  I completely understand all of it now, and no longer thing she is an absolutely insane maniac for running headfirst into a marriage with a disgusting cheater.  I think she is a smarter woman that I am.  What was I thinking in looking for love, commitment, trust, faithfulness, honesty…. etc, etc.  All of that is useless!!! I need a man that let's me stay up in the wee hours watching the damn TV!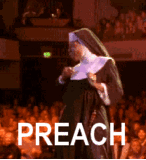 :: SOUTHERN CHARM :: 
Craig finishes all of his law school requirements! He can now take the bar! He celebrates the only real way he knows how: treats with Gizmo the cat and by really showing that bitch of a wireless printer who's boss and printing out the e-mail confirming the news for the world to see.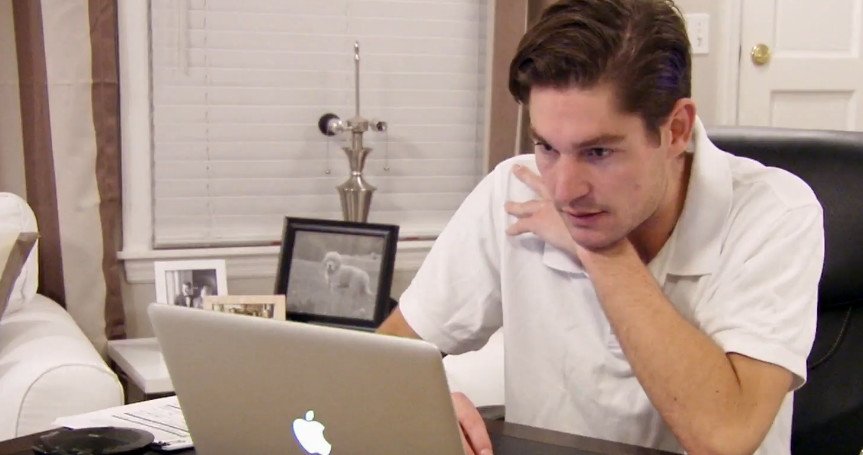 When he tells Naomi at dinner she isn't even that excited; I mean she is, but understandably hesistant as to what it means next.  It still doesn't mean he has passed the bar or has a job in law.  And honestly for a moment I feel bad for Hashtag Carpenter Craig.  But just a moment.  Because I'm sure she is years from the actual law JOB and successful working adult thing happening.
Taking a note from RHONY, Cameron  goes shopping at Homegoods.  This time it is actually feasible though I suppose, because it definitely was not when Bethenny ran around the store shopping there.
Landon continues to REALLY put her foot in her mouth and speak as though she is the most desired wealthy woman to ever exist in the history of the world.  In relation to her and Thomas "If I were to say a word I would have a ring really quickly and all the horses I could ever want."  I mean.  Landon.
Her and Thomas go on a "date" and the giggling that comes out of her mouth is even more spastic than ever.  It really makes me think this whole story line isn't complete BS and that she really is that desperate for a man!
Then this drunk woman just starts talking about them being soul mates and the whole scene is so obnoxious I just can't stand it.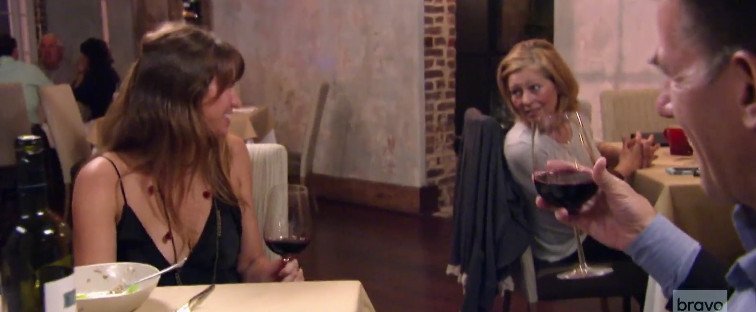 Kathryn arranges the gang for lunch and she really looks great – natural finally!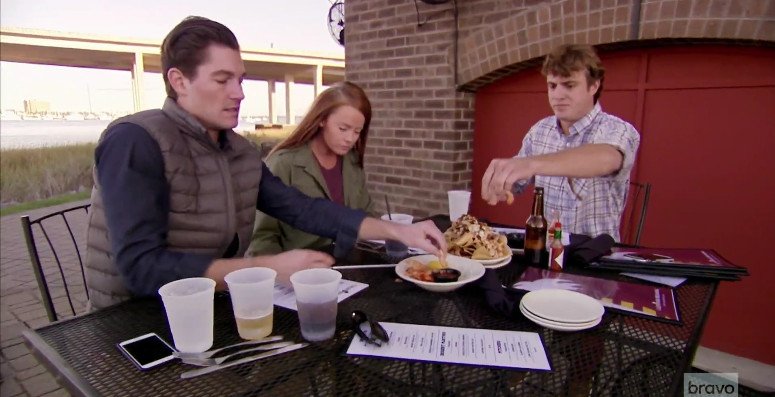 I don't know why she arranged it because shes sits there awkwardly and says nothing, but everyone is being really nice to her saying she's gone through more than anyone and it's impossible to date anyone like Thomas.
I spoke too soon.  The next scene with Kathryn, she looks awful for lunch.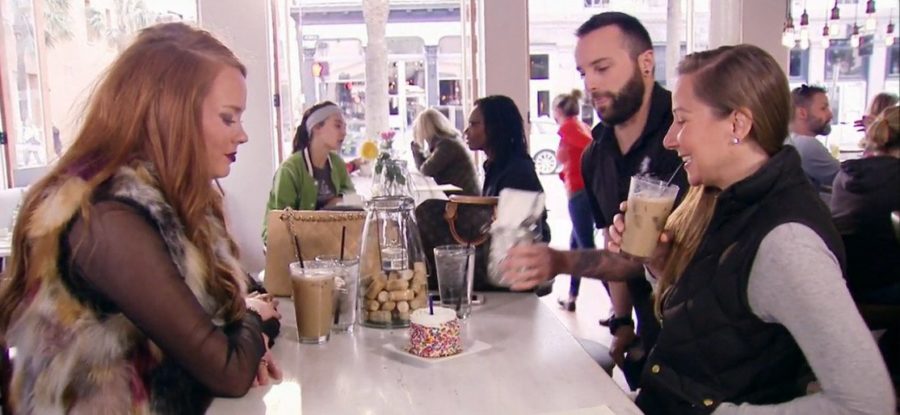 Back to the black lipstick, teased hair, heavy contouring, crazy eye shadow and giant fur vest in warm weather.  Goodness!!!
She was invited to her kids birthday party via a card from Thomas, so we have that to look forward to next week!
:: THE BACHELORETTE :: 
The highlight of this week was Ashton Kutcher and Mila Kunis.  Hands down.  And THEN they get Kareem Abdul Jabar? I mean the celebrities for this season are legitimate.  No more D List unknown bands that they have to pretend to be all excited about and know.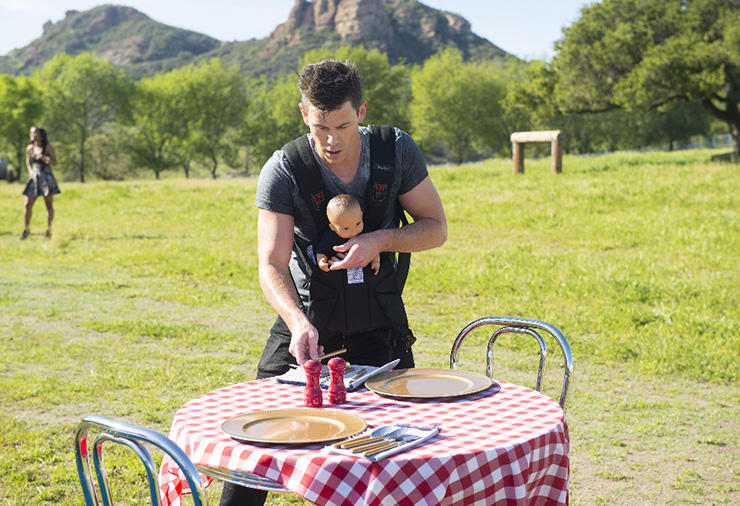 Whaboom is of course on the group Ashton Kutcher date so that he can spaz out in all of his glory.  Blake's jealousy is growing week by week over all of the attention Whaboom keeps getting and he  keeps INSISTING that "he is here for the wrong reasons."  No kidding Blake. Thanks.  Half of the people left in this dating pool are pure crap, likely you included.  You signed up to be on one of the most produced shows of all time so buckle up and grab a never-ending cocktail or get your ass home!
blake and whaboom appeared on a 2016 WeTV dating show together that I have never even heard of.  the fact that I have never even heard of this really says something.  Also, if this is not proof that both of these gents are losers looking for an instant instagram flat tummy tea gig with some 15 minutes of fame from this show I don't know what does.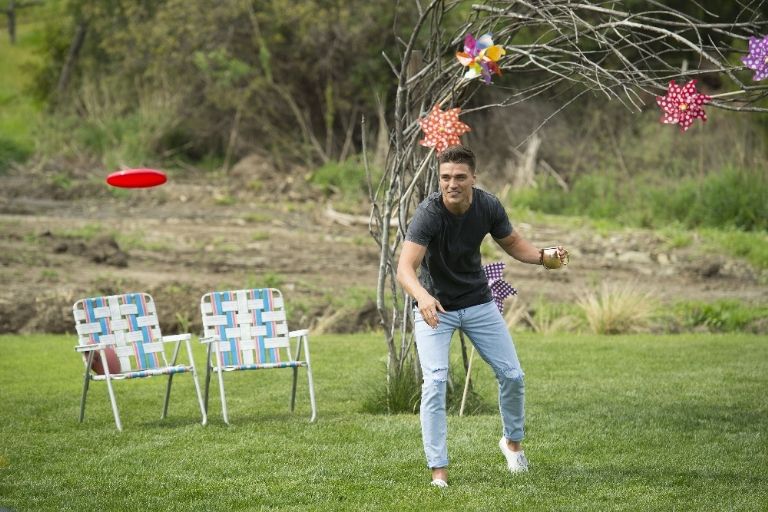 I am really into the little guy Dean that looks like (Eden Sasson's ex boyfriend) Jesse McCartney.
I mean are they not complete doppleganger twins?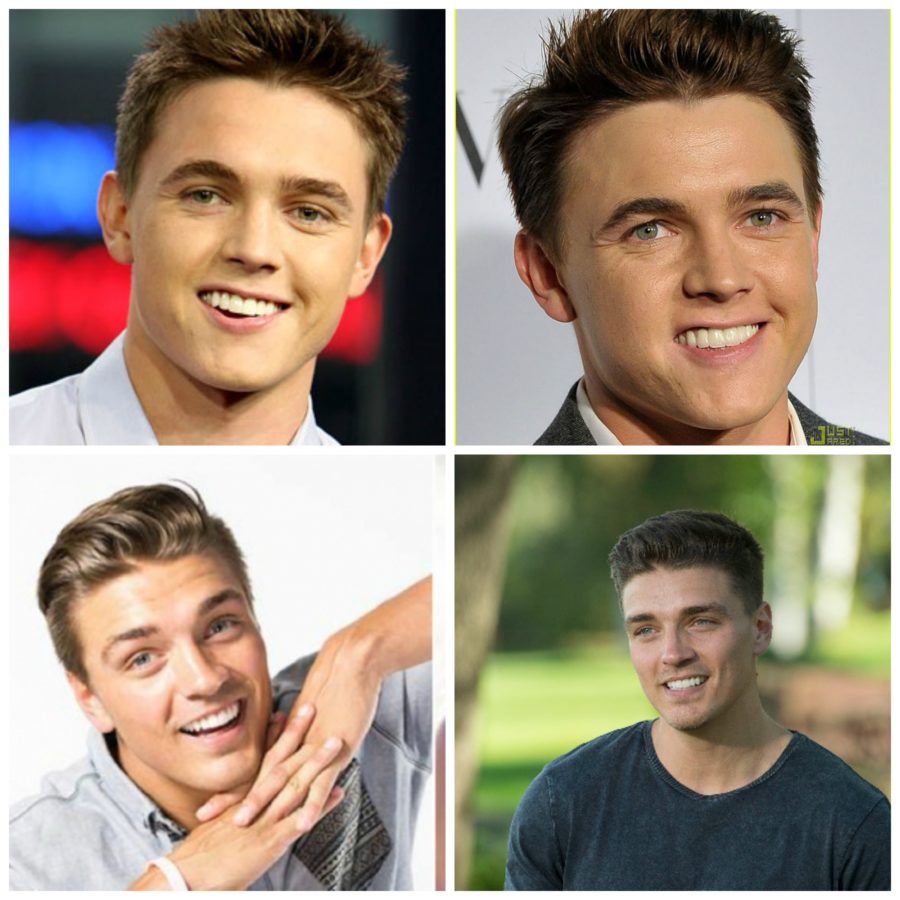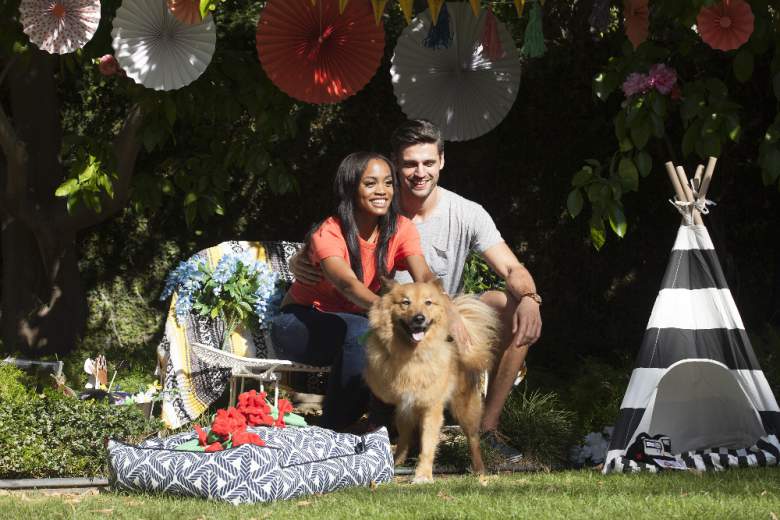 Peter, with the matching Gap Tooth, gets the first one on one.  It's actually a really fun date.  Her dog has a broken leg which is just adorable, and then they talk about their gapped teeth which is also just adorable.  They have great chemistry.  He's definitely a top 3.  (I never read spoilers so please do not share any with me.  'Preciate it. There's no way I could watch 2+ hours of this nonsense every week if I already knew how it ended).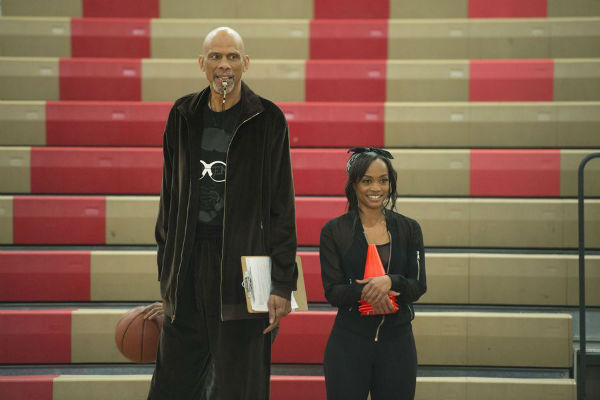 Next up is the second group date with Kareen Abdul Jabar.   I mean.  Seriously.  For the Bachelor, having TWO actual celebrity appearance in one episode? This might as well be George Clooney and freaking Brad Pitt showing up.  Well done ABC.  Plus I thought he was funny with thinking everyone was awful and not the least bit impressive.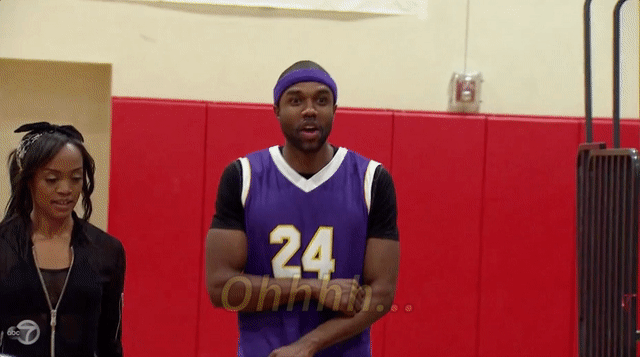 DeMario's girlfriend shows up to tell Rachel that he is here "for the wrong reasons" and a total shade-ball.  Which is clear.  He sees her says "Ohhhh!" in straight recognition and then "Who is this?"
But the bad thing for this girlfriend is she just really comes off looking delusional (and a wee bit easy or just super naive by dating him and giving him a key to her place and never meeting a single person he knows) in the whole process.  Rachel basically has to be like SIMMER DOWN I get it my I'm not going to keep dating him but can you LOCK IT UP for five seconds so I can yell at him myself and be done with it?!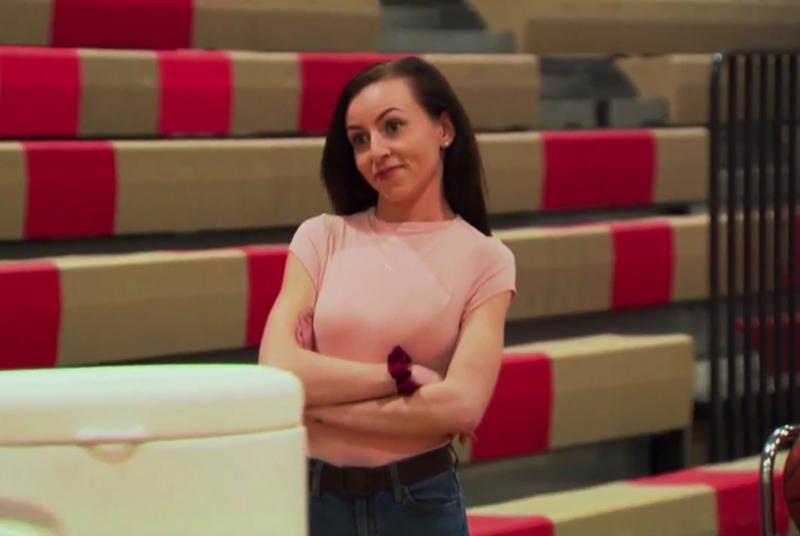 Of course after kicking him off the producers are like "Don't worry bud.  You still get another night or two for free at the Holiday Inn down the street because we want you to "surprise" Rachel at the Rose Ceremony.  We'll throw in a free continental breakfast.  Sound like a deal?"  He shows up at the house and we get a To Be Continued.  Whatever producer suggested a few seasons ago that no week will end with an actual rose ceremony but rather a To Be Continued is on the top of my "People Who Ruin My Nightly Television Binge Fest" list.  (In all fairness….. my husband falls on that list too.  As I said, I need a Tom in my life like LuAnn who allows me to turn the TV on at 2 am if I please.)
:: WORLD OF DANCE ::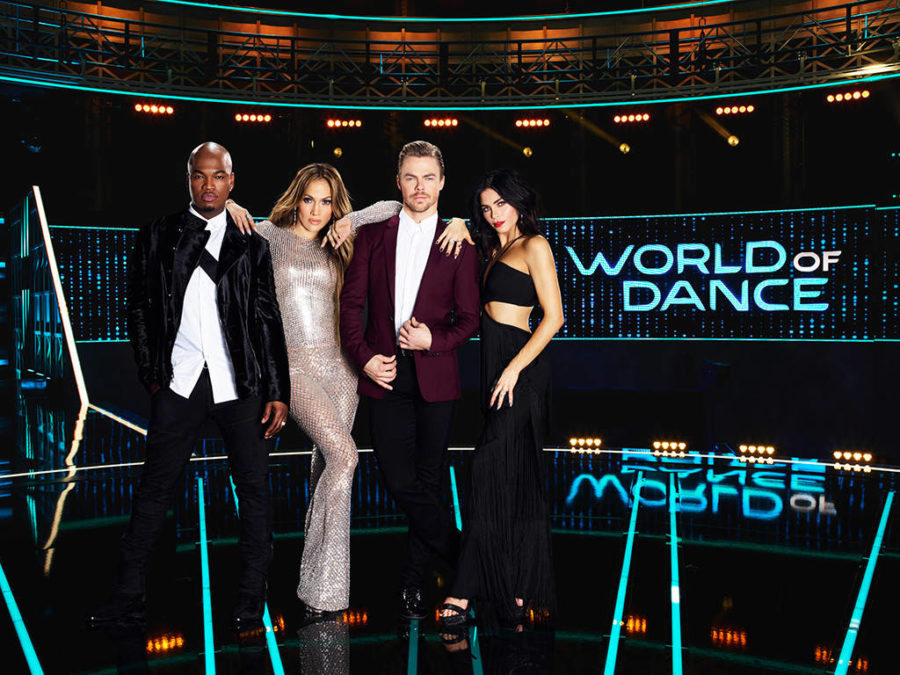 The hottest people in the world have come together to all be a part of one TV show, so you bet your bottom I am watching this.  I would watch for J. Lo alone, but then you throw in the rest and I am SO SOLD.
:: JACKHOLE OF THE WEEK : TIGER WOODS ::
Seriously Tiger? DUI at 3 AM?
Take an Uber bud.  You already fulfilled your lifetime quota of public embarrassment years ago.
:: MAZEL OF THE WEEK ::
This box of gummy bear treats was featured on last week's Keeping up with Kardashians.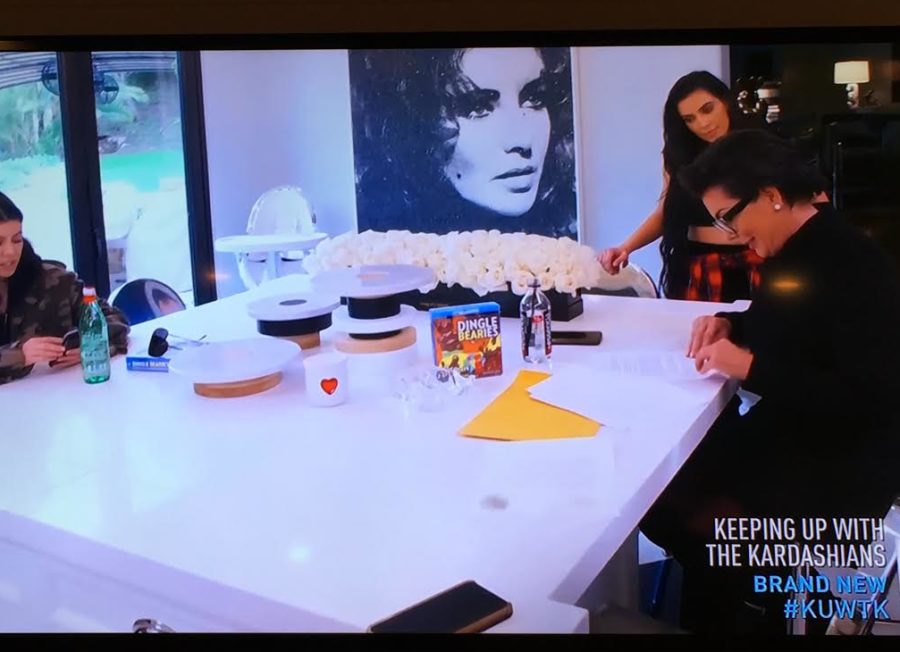 DINGLE BEARIES.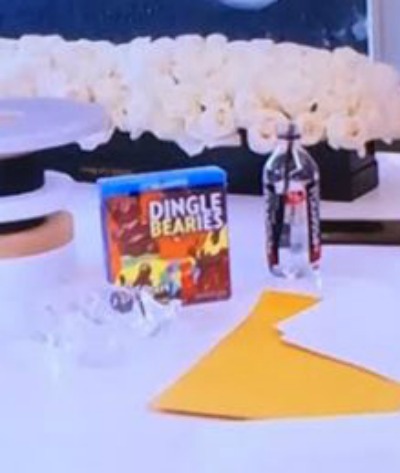 Special thanks to my BFF Megan for sending this to me.
Because it is Pure. Gold.
:: Editors Note ::
As always, ignore my own blatant grammatical errors whilst I make fun of others poor grammar during Coffee Talk on a weekly basis.
#HYPOCRITE   #SORRYIMNOTSORRY
I write these posts late at night while simultaneously watching Bravo, taking snaochats of my snoring husband, and making to do lists of everything I was supposed to do and didn't do that day, and likely won't do the next day either.  Or the day after that.