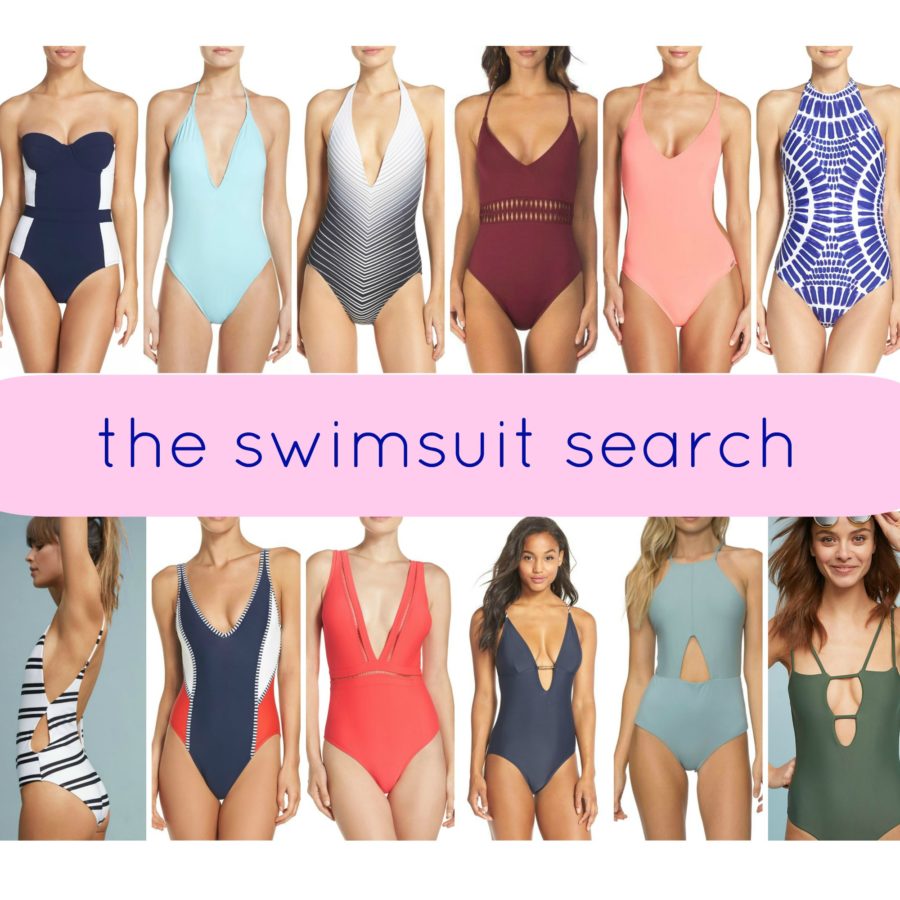 In addition to summer dresses, my other hunt has been for some new swimwear.  In particular, a great one piece suit!  Finding one with the right fit has been difficult so far.  Or I love it, but worry it is too sexy?
It's crazy how covering more skin can be sexier than a teeny tiny bikini!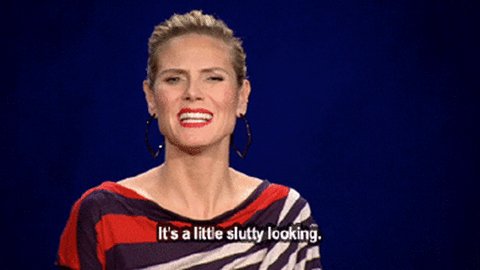 Some of my favorite swim finds for the week are below;
and no surprise, my favorite is when they have an interesting or low cut back!
If any of you have any great swim recommendations, feel free to send my way! I ordered this black one piece with the 40% off coupon so I am interested to see how it fits! 

ONE  //  TWO  //  THREE  //  FOUR  //  FIVE  //  SIX

ONE  //  TWO  //  THREE  //  FOUR  //  FIVE  //  SIX
My sister has this one piece and I love it.  It's a bandeau with this thin overlay over it – it's unlike any other suit I have seen and it is SO freaking cute and flattering.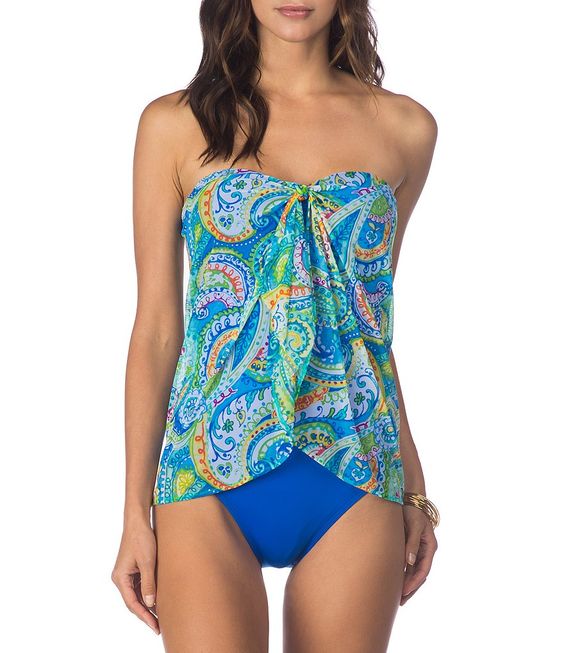 // RALPH LAUREN OVERLAY BANDEAU //
also comes in these two prints + colors 
I got so many questions about my swimsuit from Grand Cayman, but the top is sold out, so I found this suit with a similar fun print and an unexpected back!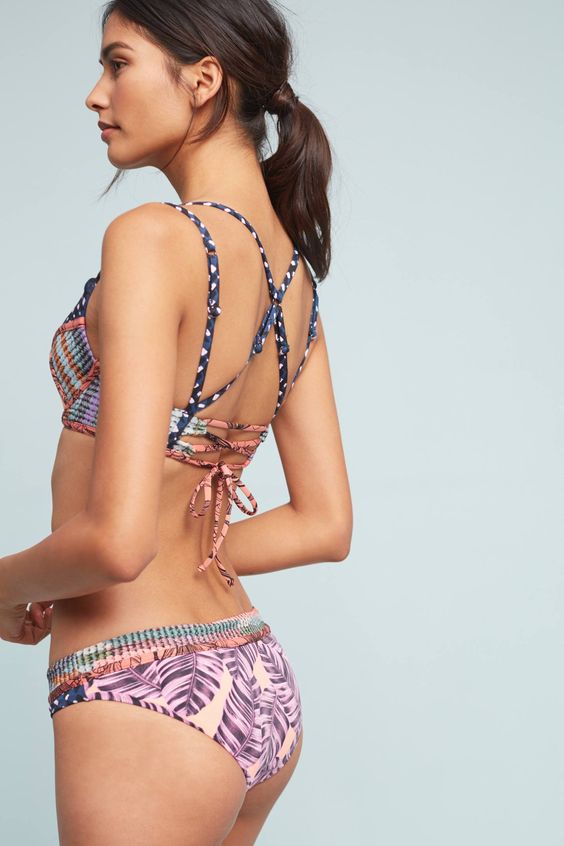 // MAAJI CROSS BACK SUIT //
and here is another fun printed suit with a detailed back ! 
Both of these bikinis have reversible elements.  I love the blue stitched suit because it is a great knock off of the more expensive designer version.  It reverses to a beautiful teal color.  I love the classic cut and neutrals of the black + tan as well!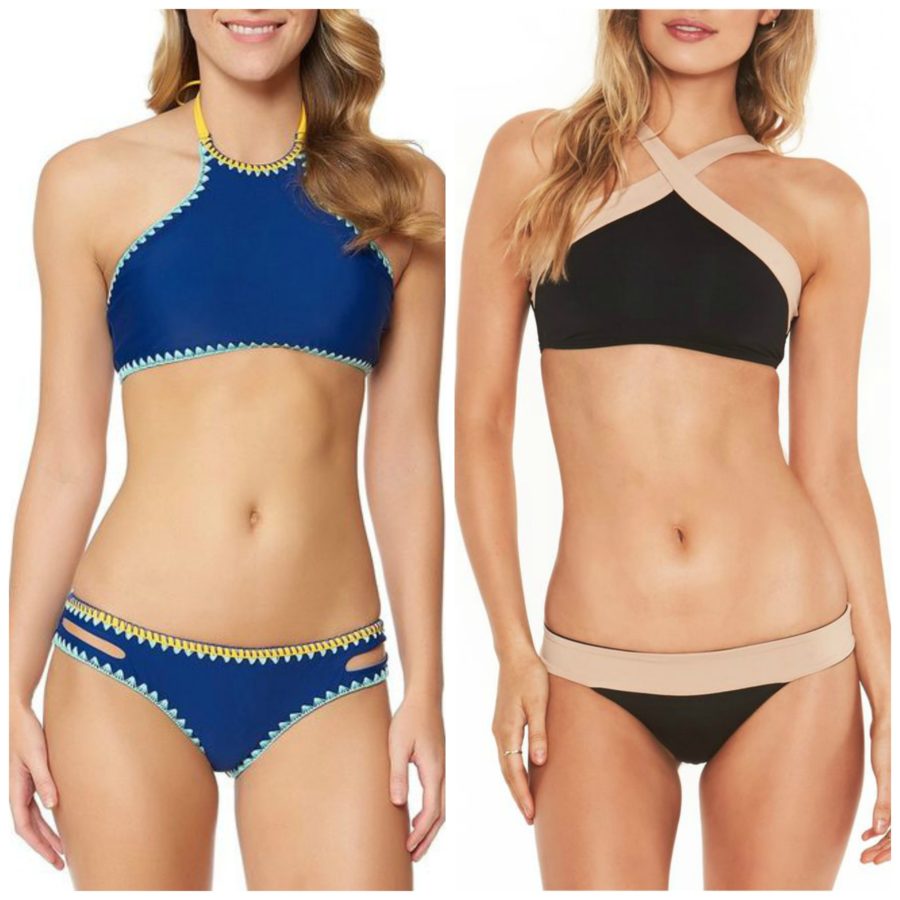 //      ONE        //       TWO      //
I also love these more sporty-style suits.
I think a small chest would be a requirement for these, but luckily that works for me!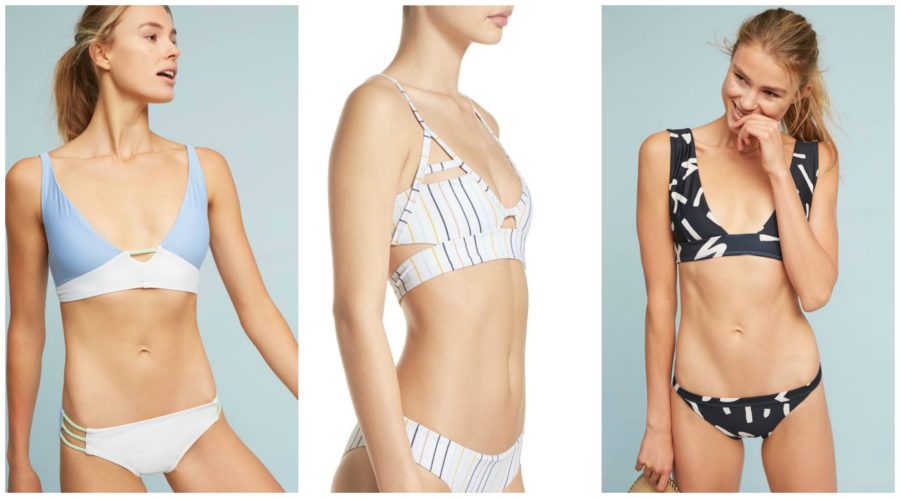 :: COVER UPS ::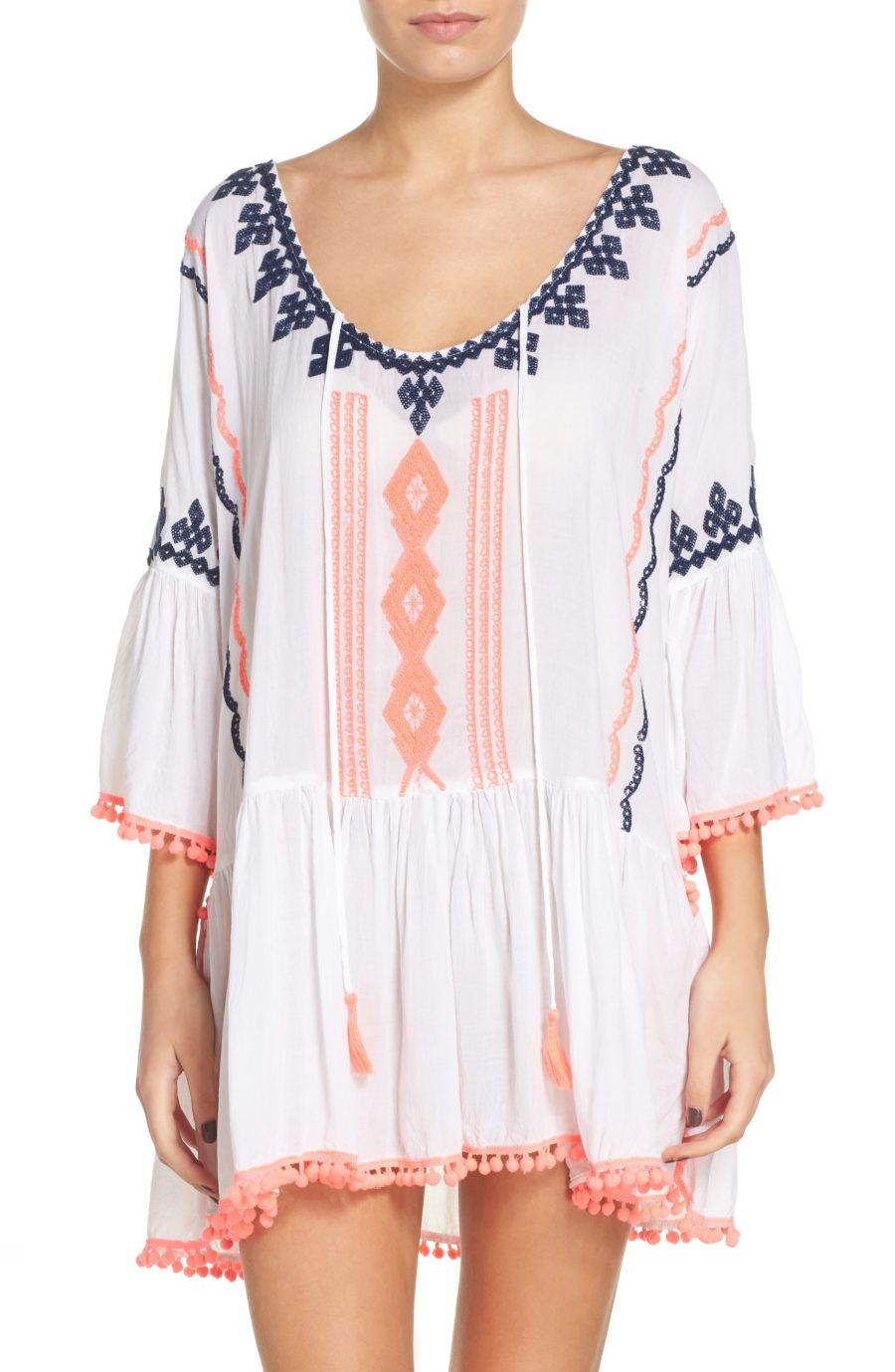 // SURF GYPSY COVER UP //   under $65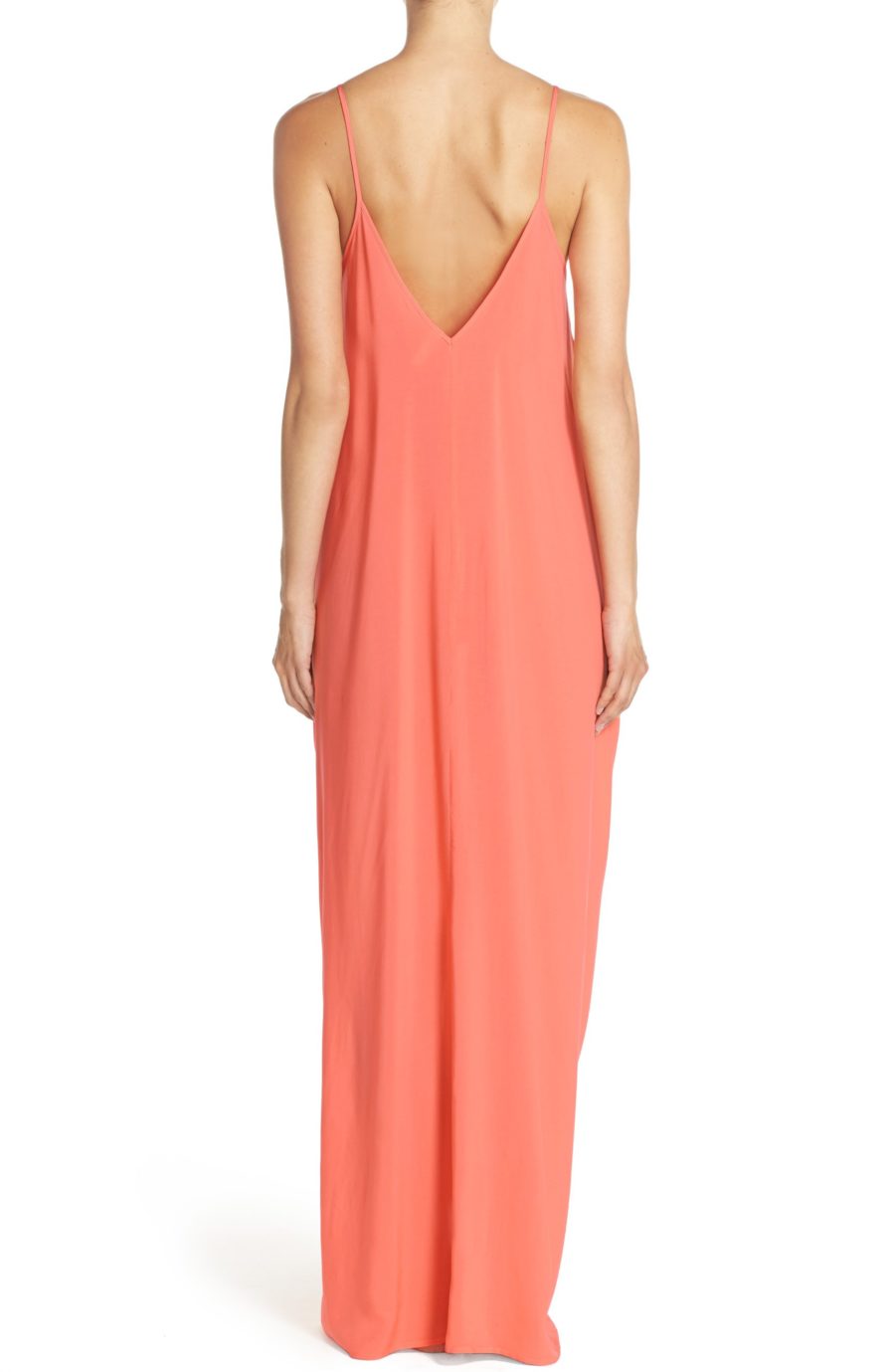 // PEACH V-BACK //   under $60!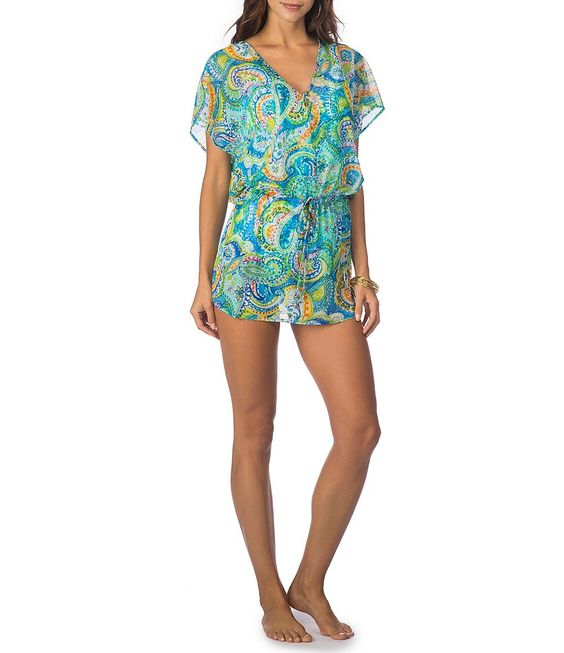 // PAISLEY COVER UP // under $100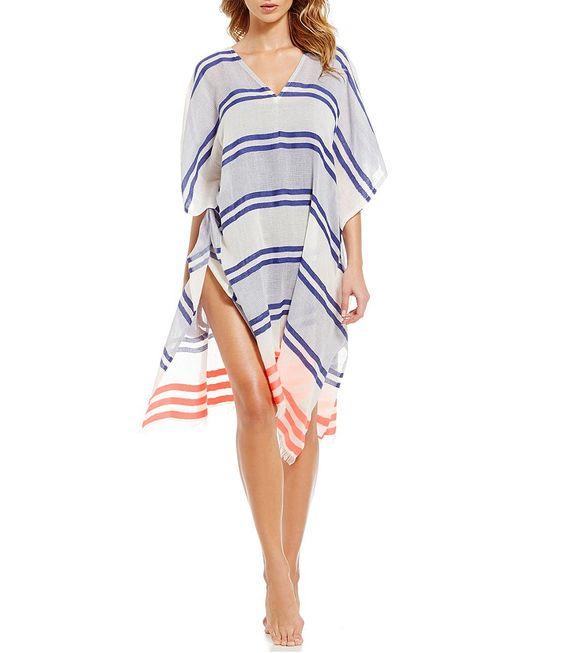 // STRIPED CAFTAN //  under $70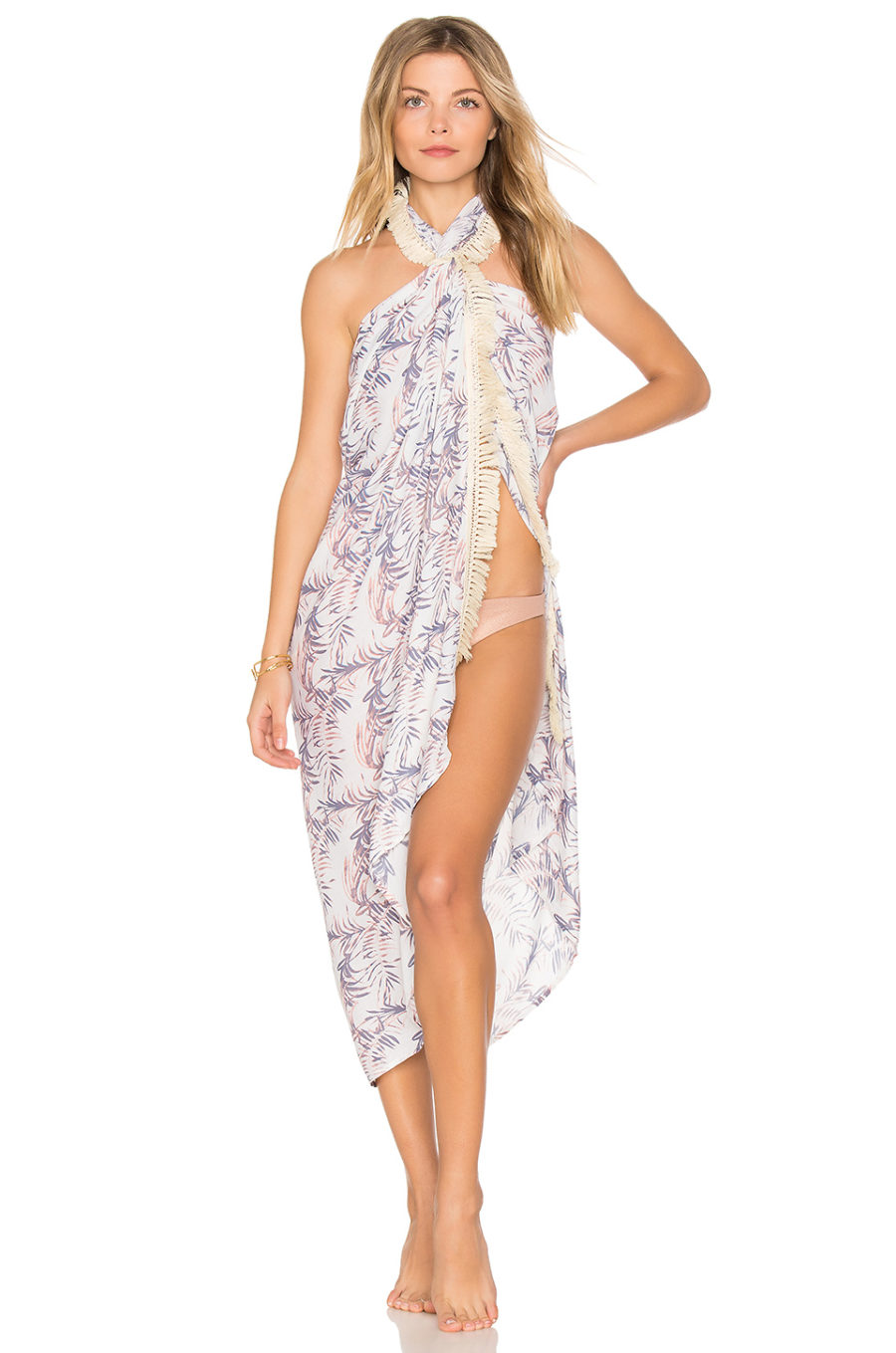 //  FRINGE TIE SARONG // under $70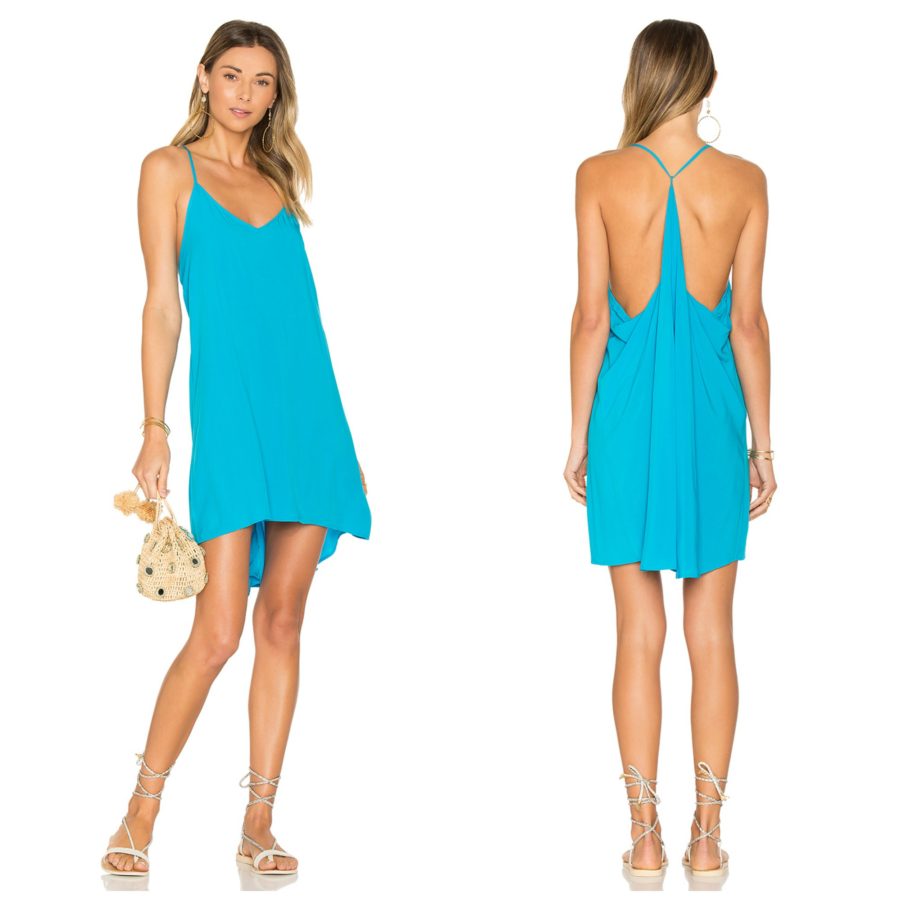 // BLUE DRESS //  under $80
Bless free shipping and free returns ESPECIALLY for swimwear.
Fitting room lighting and mirrors are awful for full articles of clothing,
for bathing suits it's a whole 'nother level of HECK NO.