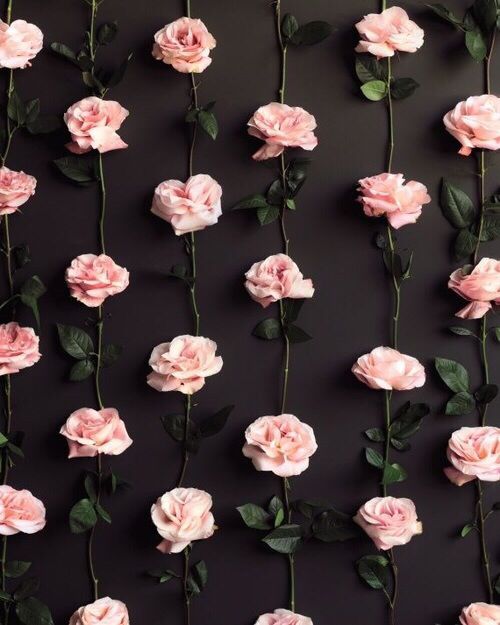 Cheers to Friday and to a long Memorial Day Weekend!
This week was packed and I didn't get much sleep so I am very ready to pour myself a big 'ol bottle glass of vino….. on our friends rooftop in Chicago!
We are flying up to my favorite place late tonight and flying back Monday afternoon, so it's a shorter trip than I had hoped, but I haven't been back since October and I am SO FREAKING EXCITED.  I can already feel the tears welling up in my eyes when those plane wheels hit the ground.  This weekend 1 year ago was the weekend we moved which is so crazy to me because I feel like we've only been gone about 6 months.
Luckily the weather wont be that great, because if God gave me a "perfect Chicago Summer weekend" I probably wouldn't even get back on the plane.  (Last summer I literally delayed my flight and just stayed extra days at my friends place because I couldn't get myself to leave.  Yep.  True.)
:: Outfit of The Day, Two Ways :: 
I have some favorite shorts to share with you today! That are 30% off this weekend! 
When I love something I always buy two, whether it's another color or print or style or just the exact same thing, and these shorts and tops are no exception.  I have no shame in wearing the same thing but a different color or print, especially when it is perfect summer basics that you can wear over and over again.
These 3/4 sleeve shirts are that amazing jersey fabric that feels like butter and are from my favorite Old Faithful -aka- Old Navy so you know the price can't be beat. They are on sale for TEN DOLLARS right now!
My love of elastic waist shorts knows no bounds, and these J.Crew shorts are so freaking comfy. They run VERY LARGE (I had to go down two sizes) which is always great in my mind because not only are they elastic but then you are in the smallest size ever and can feel ah-mazing about your summer bod and dropping two sizes overnight, amiright? But really – size down big time.
another thing to get excited about with J.Crew – they are lowering prices this year!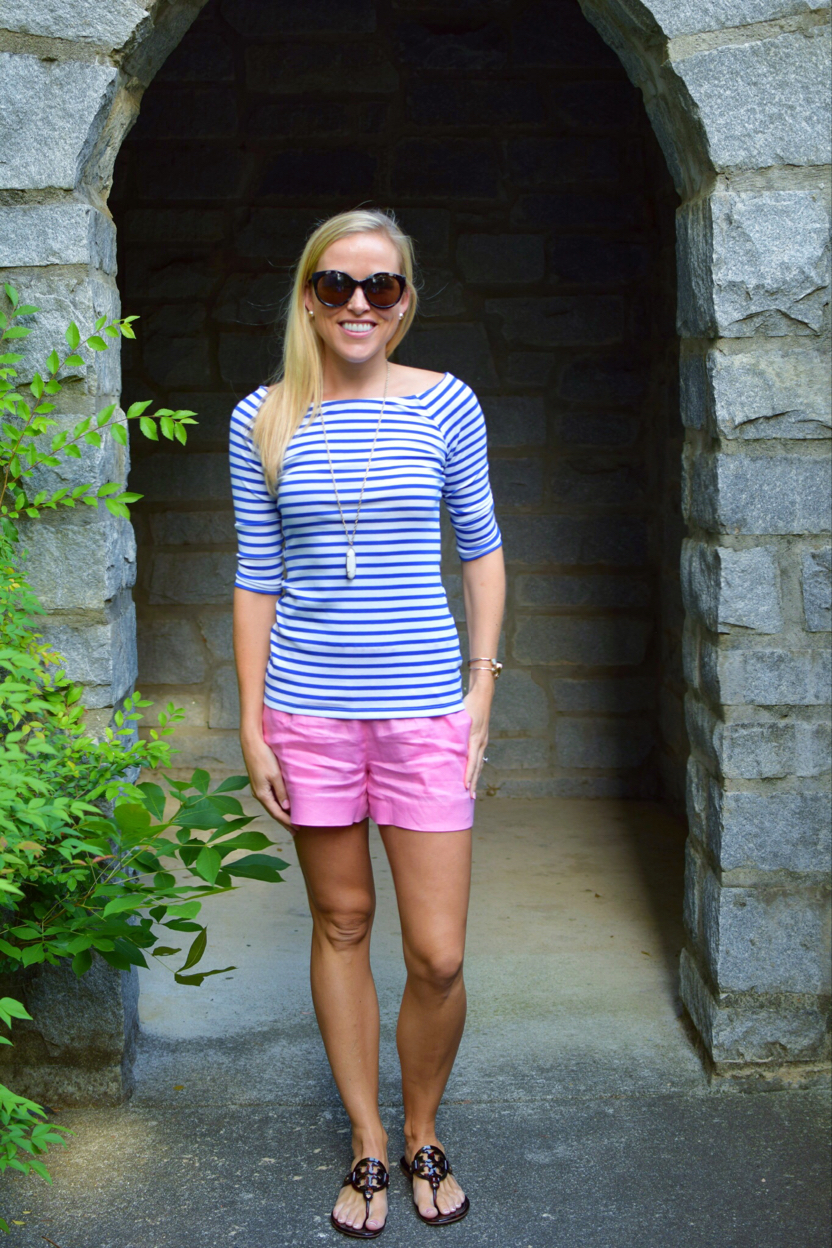 //  STRIPED 3/4 SLEEVE TOP  //  PINK LINEN SHORTS  //  KENDRA SCOTT NECKLACE  // TORY BURCH SANDALS
top size Small,  shorts size XXS – I suggest going down two sizes!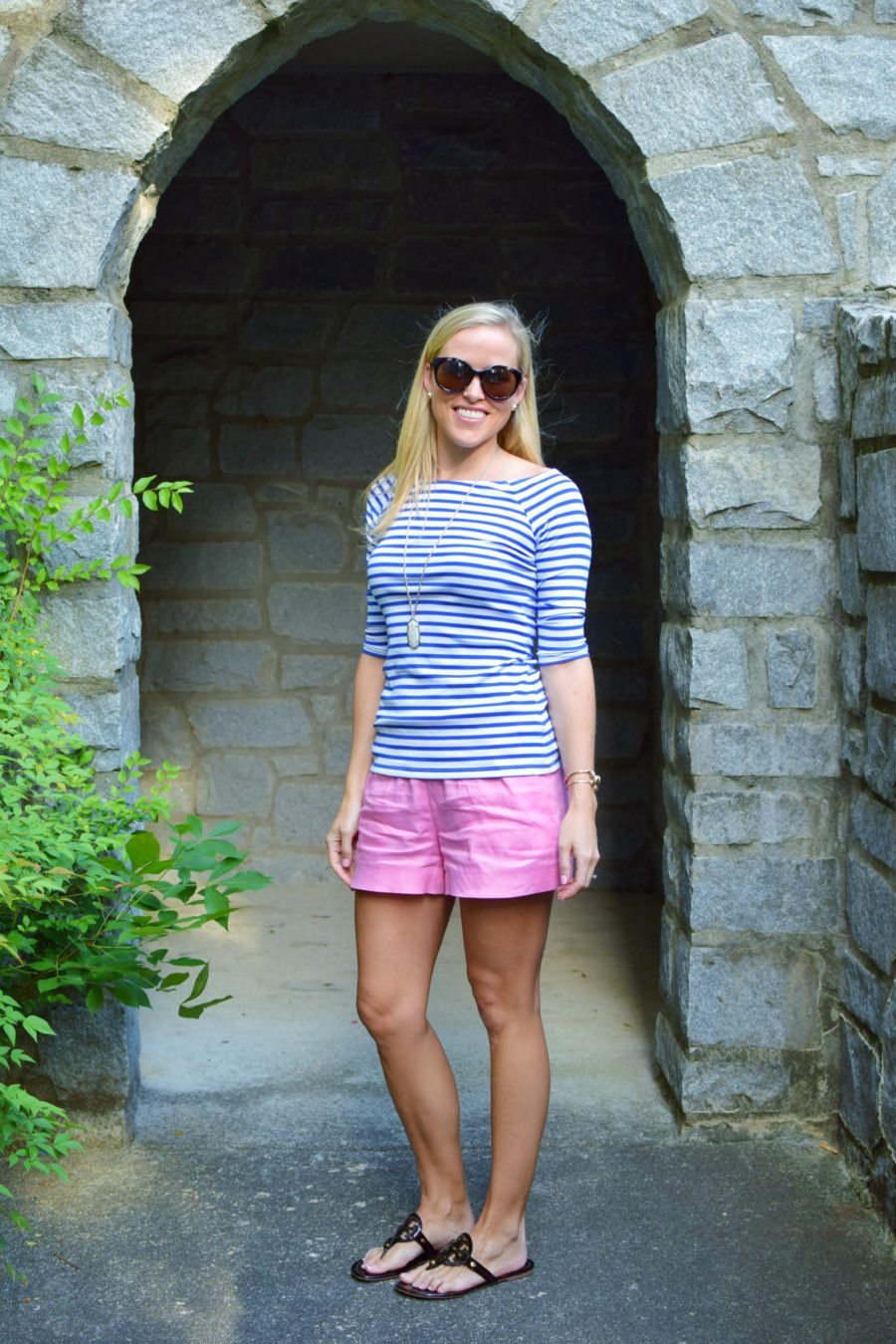 And outfit 2.0 below!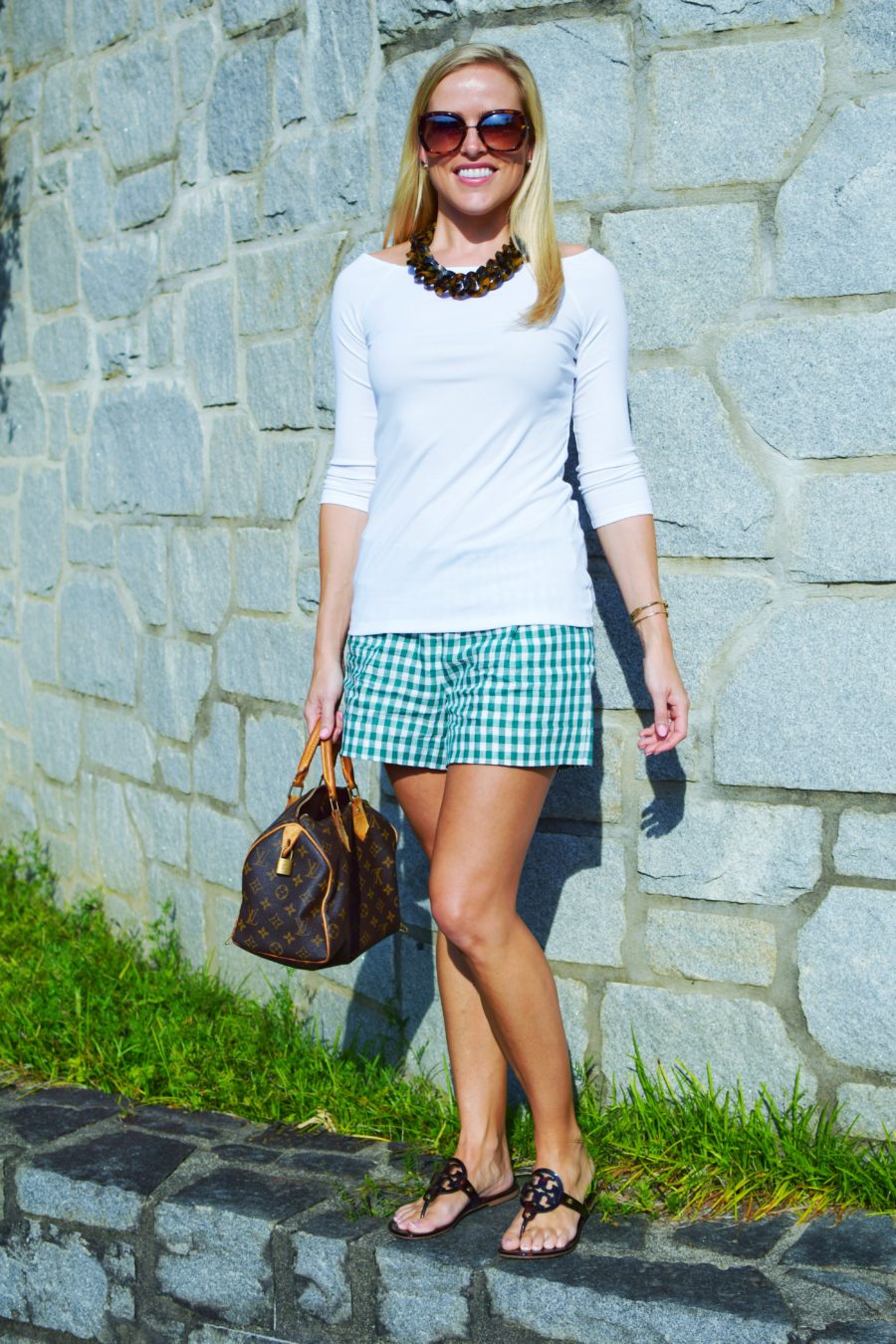 // WHITE 3/4 SLEEVE TOP  //  GINGHAM SHORTS   currently 30% off//  TORY BURCH SANDALS  //  TORTOISE NECKLACE  also 30% off right now! // 
top size Small, shorts size XXS – I suggest going down TWO sizes in the shorts ! 
:: DWTS Finale ::
The Dancing With the Stars Finale was this week.  It amazes me how many powerhouse acts and performances they pack into their finales!
It was also a shocking winner, with Normani from Fifth Harmony getting THIRD place, Grandpa Rossi of the Cubbies getting 2nd, and Emma and football player Rashad getting first.    I had hoped for Normani and Val to win – they were amazing.
But more importantly, they put Heather Morris in a million dances, and in a record first – she did an entire number with all of the pro female dancers.  It was INSANELY amazing and made me so sad that her and Maks got kicked off so early because she would have been incredible to watch all season.


I'll stop with just 2; you know I can get carried away with my DWTS clips!

:: BAREFOOT CONTESSA NEW EPISODES ::
My girl Ina is back! Starting this Sunday, she has new episodes of Barefoot Contessa: Cook Like a Pro.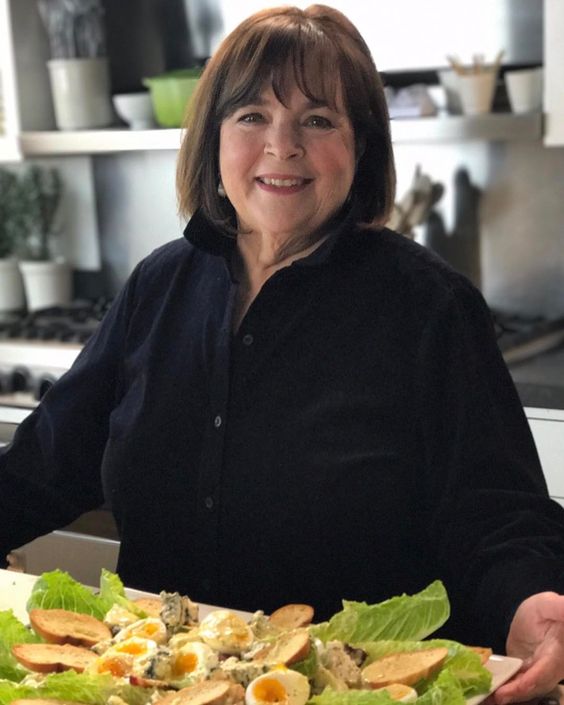 You all should know this though because you should be following her gem of an instagram.  Who needs motivational quotes when you can have photos of adorable Jeffrey with loving captions or gorgeous scenery and tablescaping with sweet little Ina musings!? I just love her.
:: NORDSTROM HALF YEARLY SALE ::
My favorite store in the whole wide world is having their half yearly sale! I tried really hard to narrow things down but my goodness there is just SO MUCH goodness to go around!
DRESSES UNDER $100 : 
OFF THE SHOULDER MAXI   //  EYELET TIE FRONT  // BCBG ROMPER // HALTER MIDI DRESS  this one is on it's way to me! // LACE SLIPDRESS  //  TWIST BACK FLORAL  //  ONE SHOULDER MAXI  // HIGH-LOW SHIFT DRESS  love. and under $50! // HYDRANGEA MAXI  under $40  // JERSEY ONE SHOULDER MAXI  // 
MORE DRESSES AT CRAZY DISCOUNTS TO LOVE : 
REBECCA MINKOFF OFF THE SHOULDER  // FLORAL TIE FRONT DRESS   // TED BAKER FIT AND FLARE  //  FLORAL FIT AND FLARE  //  THEORY BLACK LACE DRESS
JACQUARD KNIT DRESS 
My favorite of all of the dresses: this classic beauty 40% off!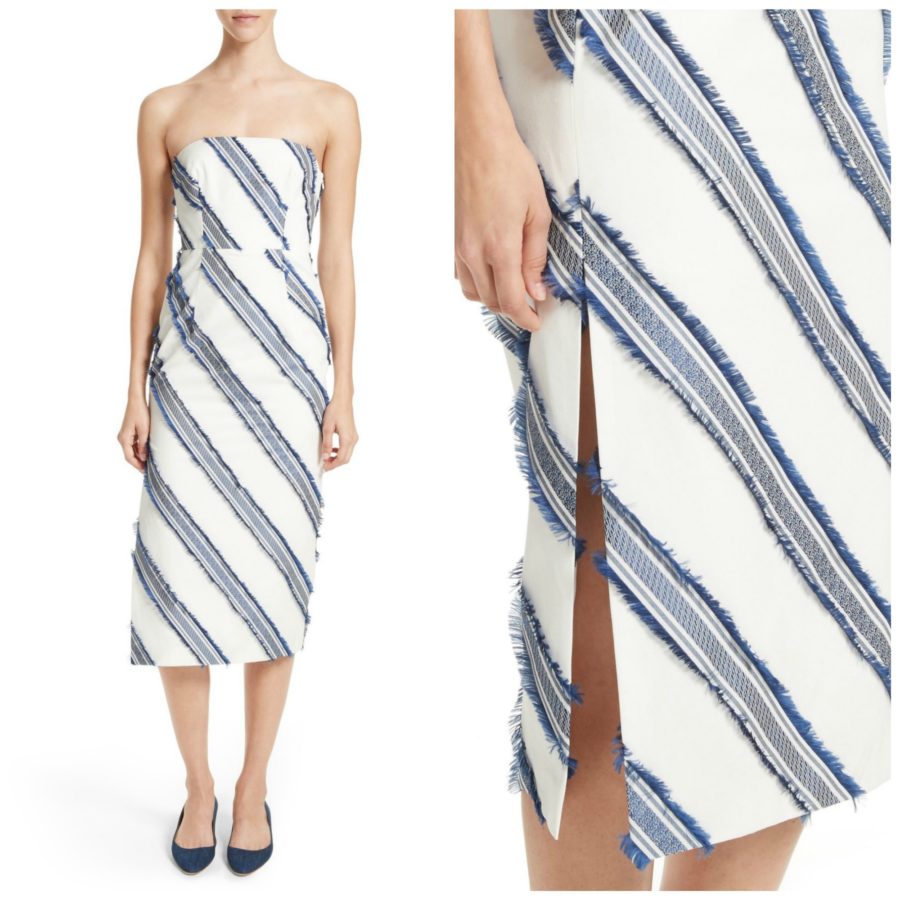 // DIAGONAL STRIPE DRESS // 
:: TOPS :: 
// EQUIPMENT SLEEVELESS BLOUSE  // GINHAM BACK TEE  //  JOIE SILK TOP  // NAVY EMBELLISHED TANK  //
My favorite coat from fall is 30% off and also available in black.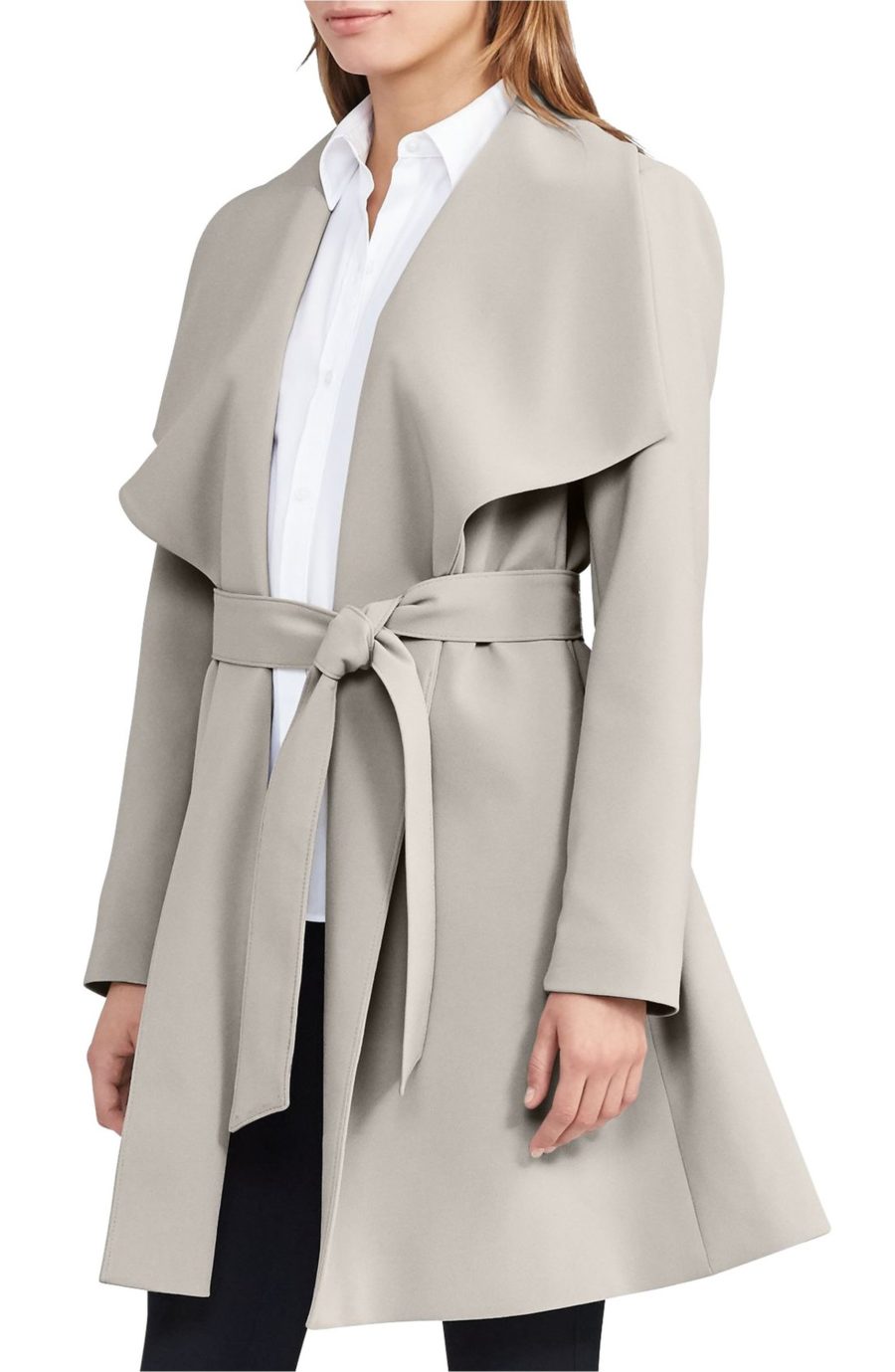 // RALPH LAUREN BELTED DRAPE FRONT COAT // 
:: BAGS ::
TORY BURCH TOTE  //  CLARE V STRIPED TOTE // KATE SPADE POMS // TORY BURCH WALLET //  PINK GRAPHIC CLUTCH 
:: SHOES ::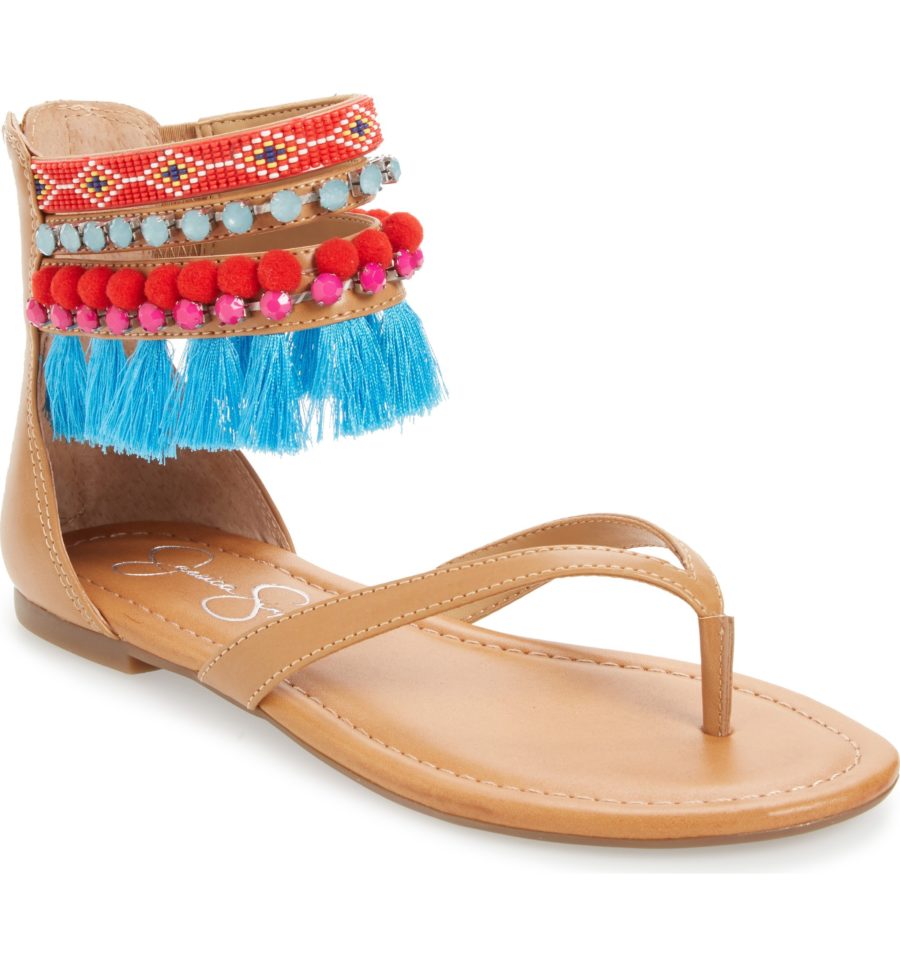 COLORFUL ANKLE EMBELLISHED SANDALS  // EMBELLISHED HEELED SANDAL  // POM SANDALS // SAM EDELMAN T STRAP HEELED SANDALS  // TORY BURCH ESPADRILLE // HUNTER BOOTS  // CORK HEEL + POP OF COLOR // BACKLESS MULE
…. and we all know the Memorial Day Weekend sales are just beginning!!
:: WEEKEND LINK LOVE ::

I laughed so hard at this: If face wash commercials were realistic. 
David, the Brit from Million Dollar Listing LA, is getting married and his fiance had a Troop Beverly Hills bridal shower.  UM. Jealous.
Instant ways to slim down your BBQ this weekend.
If you loved The Crown, here is what Season 2 will be all about. 
Love Actually sneak peek! I am so excited!
14 Lemon Cocktails to get you summer ready. 
UM. My wish last week for more Big Little Lies is halfway coming true! And it involved Blake Lively!
This Scott Disick in Cannes stuff is just ridiculous. 
but other than Scott, there's plenty of beautiful fashion everywhere else in Cannes. 
11 commonly mispronounced words you likely say daily. (what!? its "fort" not "for-tay"???)
I hope you all have a great weekend!!!