There's a little bit of everything today, with a recipe, a weekend recap, breaking down the MET fashions, and more.
Thank you all for the celiac/gluten-free friendly restaurant recommendations last week!  I wanted to share the pasta salad that I made for our BBQ over the weekend that is completely gluten free. I pinned it from Caycee's blog about a month ago when she said she had made it and loved it.   Honestly, you would never know the difference! I love to use brown rice noodles, the kind that come in the bag, as my pasta alternative.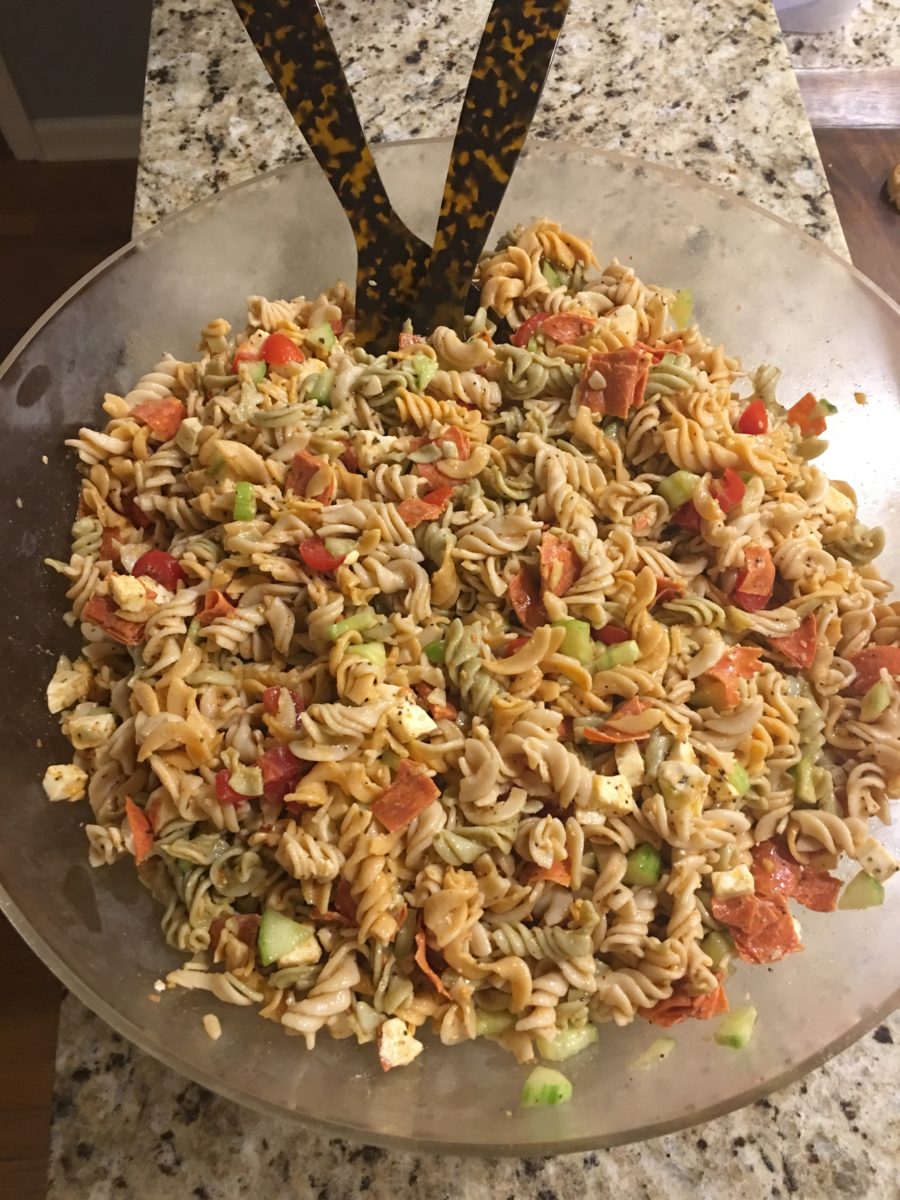 The real key for this pasta salad is the seasoning mix.  I will be making and using this for all future pasta salads, it is what added so much flavor.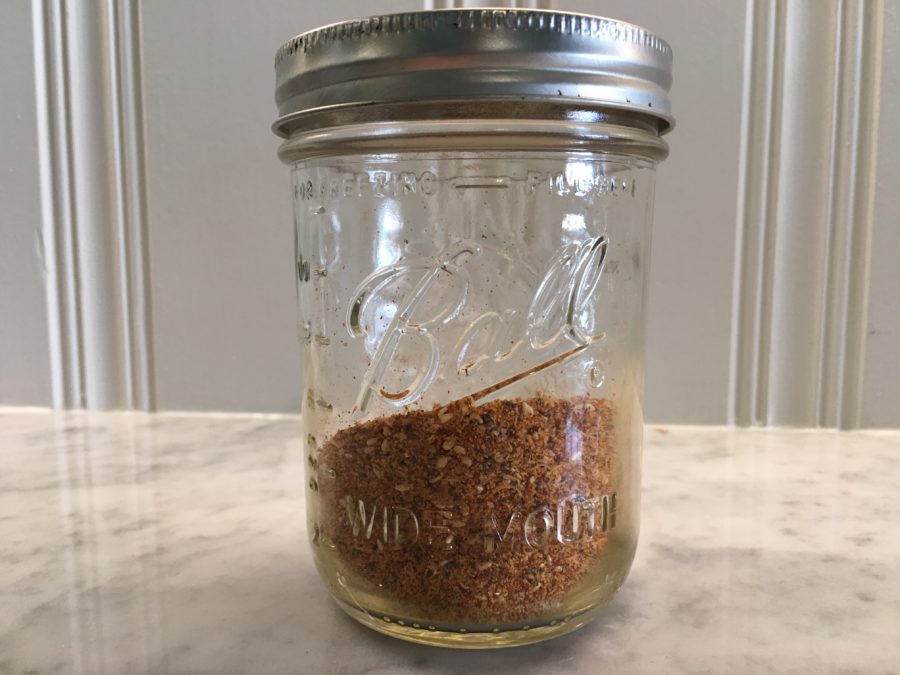 Gluten Free Pasta Salad
Author:
Taylor // The Sarcastic Blonde
Gluten Free Pasta Salad that's full of Flavor, perfect for any BBQ.
Ingredients
1lb gluten-free short cut pasta (or regular pasta if dish does not need to be GF)
3 Roma tomatoes, seeded then chopped
1 cucumber, peeled, seeded then chopped
6oz gluten-free pepperoni, chopped
2.25oz can sliced olives, drained
1 recipe Salad Supreme Seasoning, recipe link below (or ½ - ¾ bottle McCormick Salad Supreme Seasoning if dish does not need to be GF.)
1 recipe Italian Salad Dressing, recipe link below (or 1 large bottle Kraft Zesty Italian if dish does not need to be GF.)
Instructions
Cook pasta in salted boiling water until al dente. Drain then rinse under cold water to stop the cooking process and cool pasta down.
Add pasta, tomatoes, cucumber, pepperoni, black olives, Salad Supreme Seasoning, and ¾ of the Italian Salad Dressing to a large bowl then toss to combine. Refrigerate until completely chilled then add remaining salad dressing just before serving if necessary.
Link for the Salad Supreme Seasoning Here
Link for the Italian Salad Dressing Here
A little recap of the weekend with our friends in town :
Our friends arrived Thursday night, with the last one arriving at 1:30 in the morning (poor thing) because of delayed flights!  Of course when I opened the door I was dressed in the exact same outfit as my one friend.  No surprise.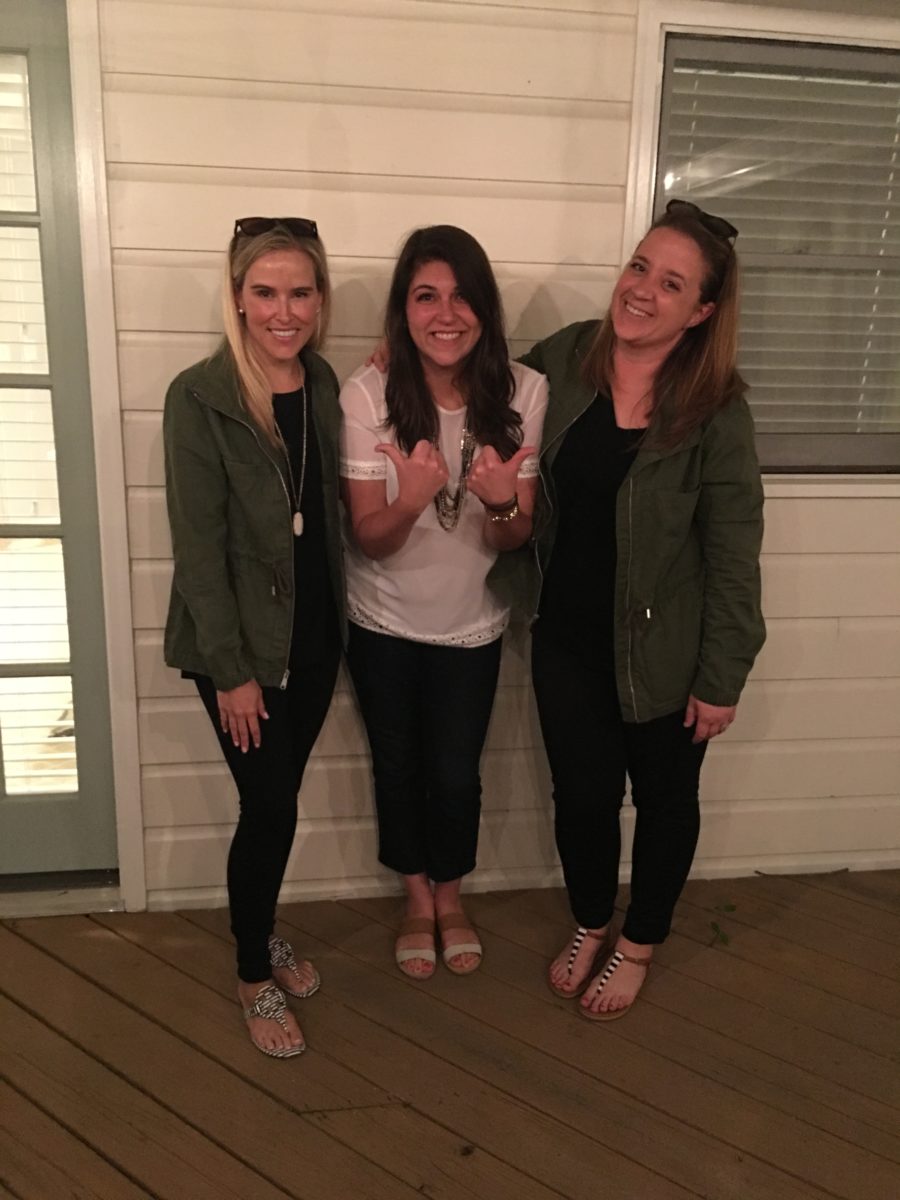 Saturday while the boys played golf, the girls and I went to Ponce City Market.
I still had never gone, so I was excited to see it!  It is such a cool space with lots of cute shops and restaurants.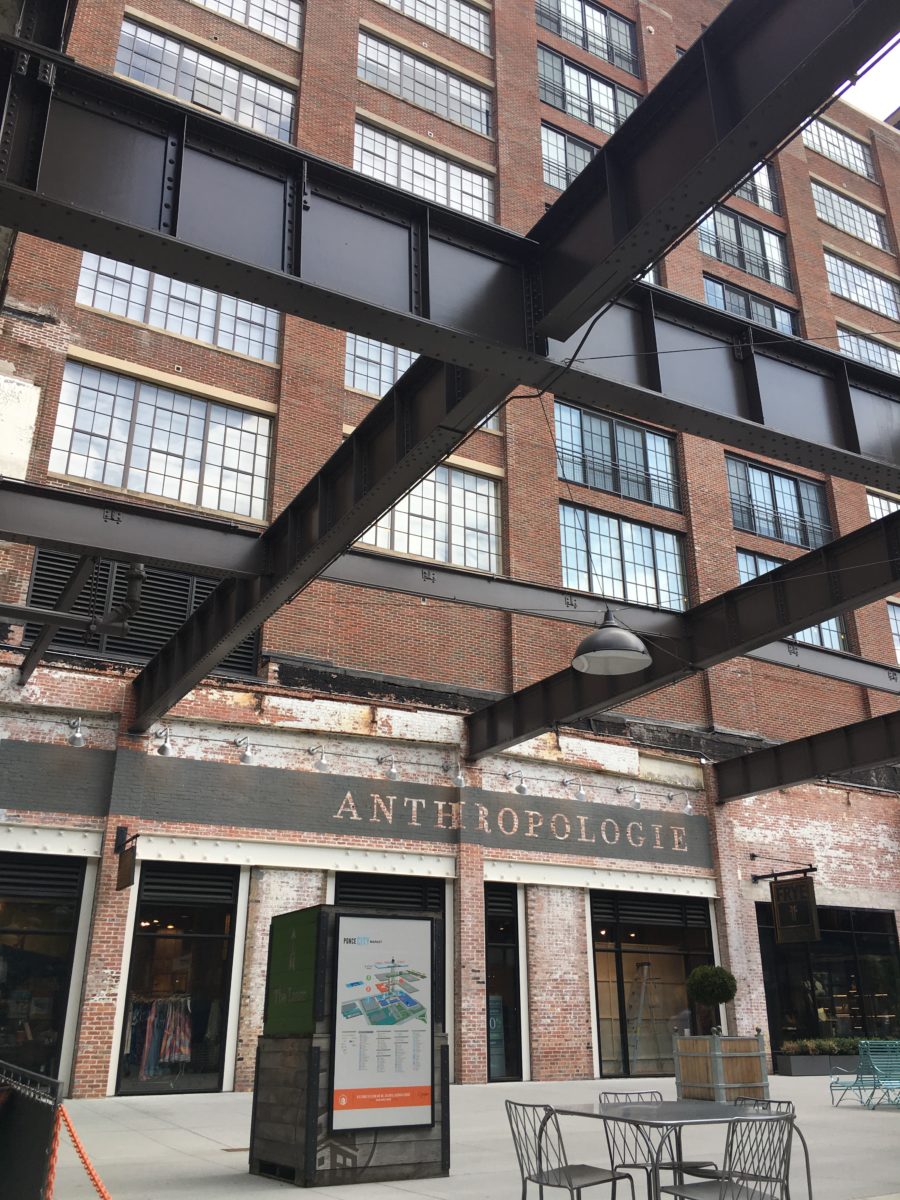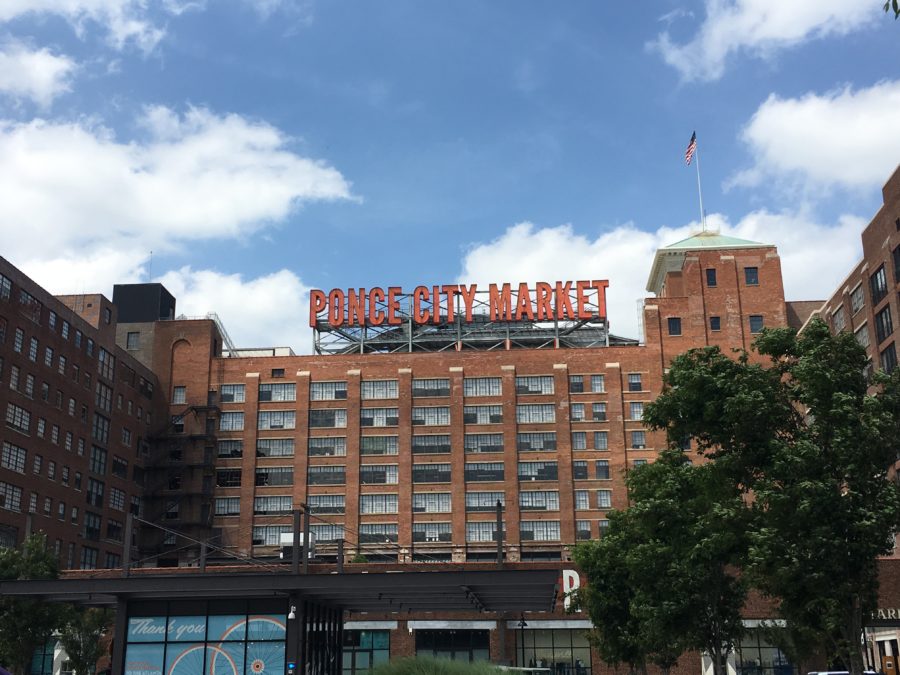 We had lunch at Minero which was delicious!  All of their tortillas and chips are homemade each day.
We were able to sit outside in the beautiful weather.  I highly recommend the queso fundido.   I had the salad with steak which was also great, but warning that it was seriously spicy!
After lunch we went up to the rooftop.  They charge $10 which I thought was a little ridiclous, but oh well.  We got a drink and enjoyed the views.  They have lots of games you play, a bar, and a full restaurant with another bar as well.  It would be a very fun date night spot!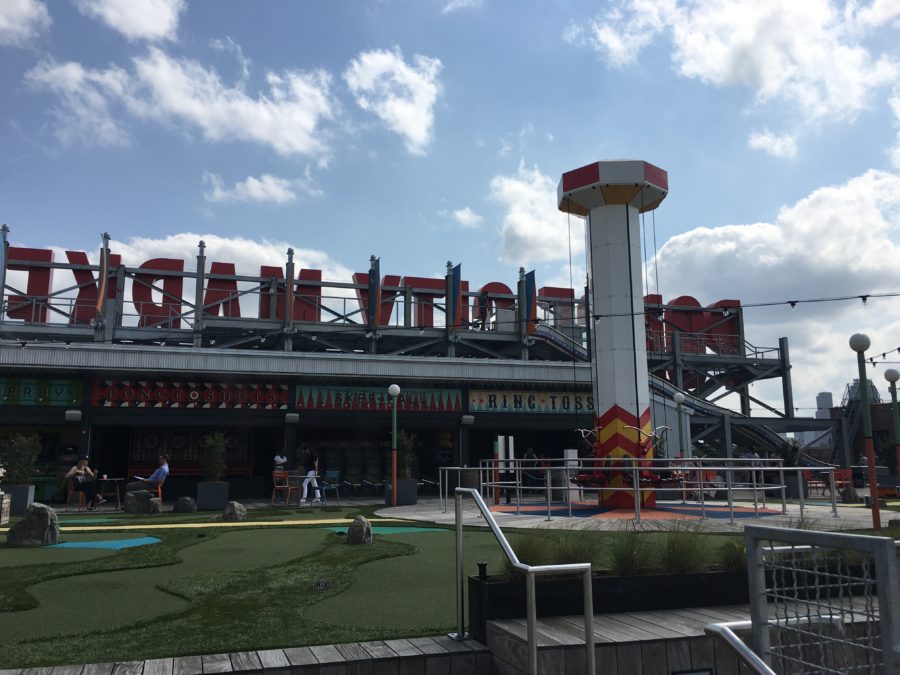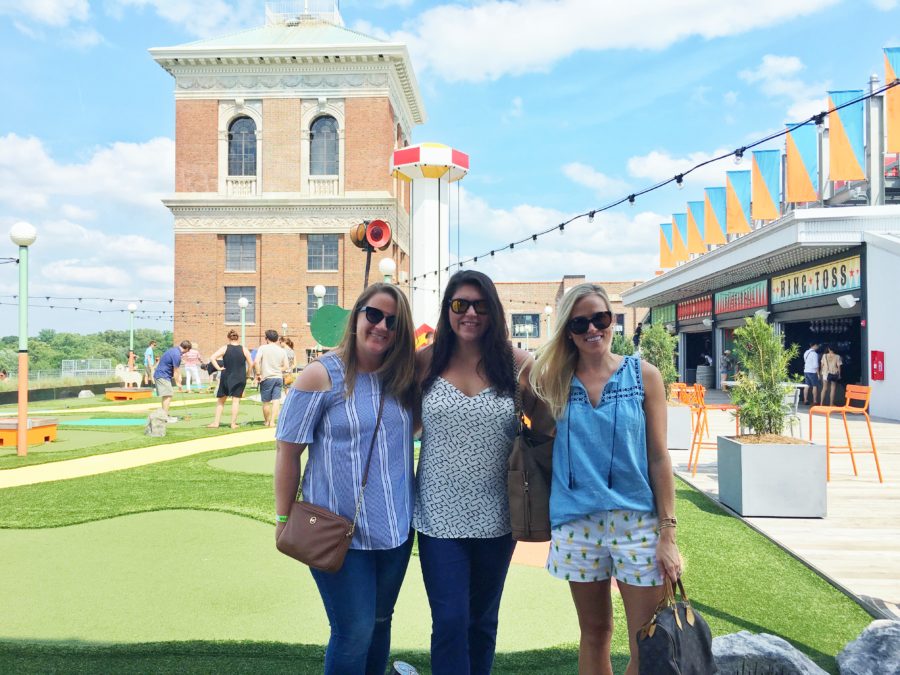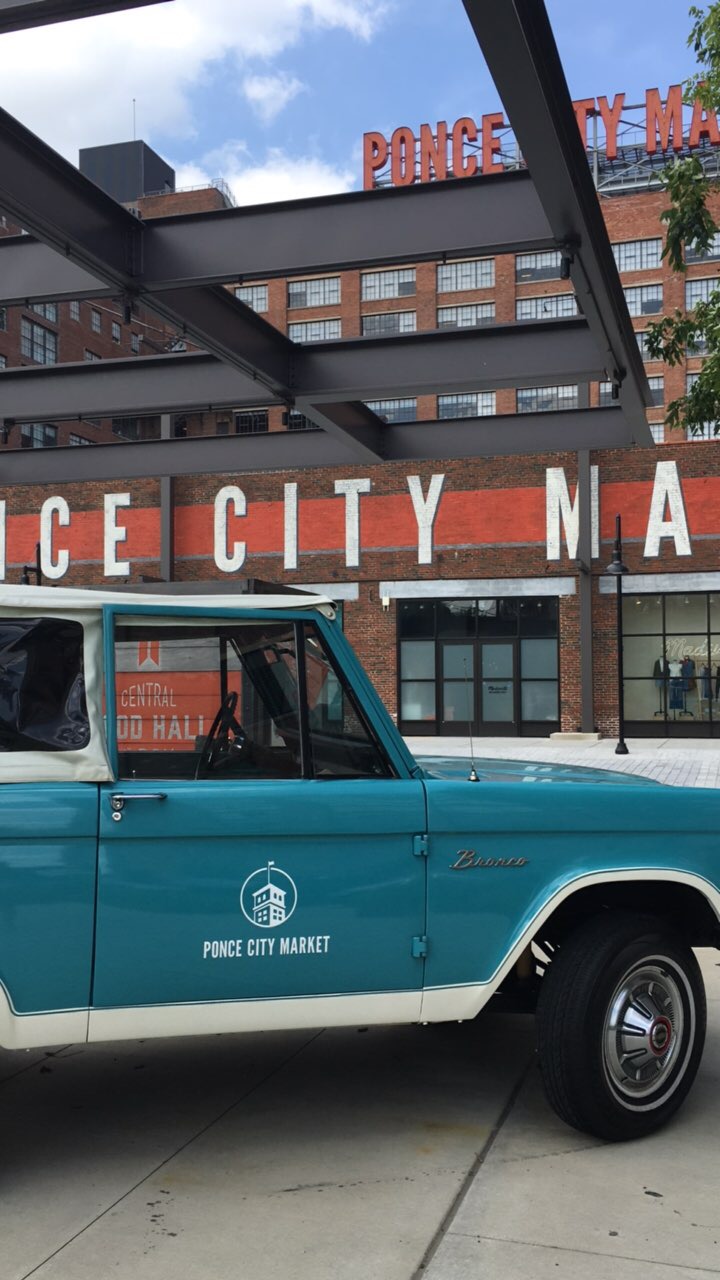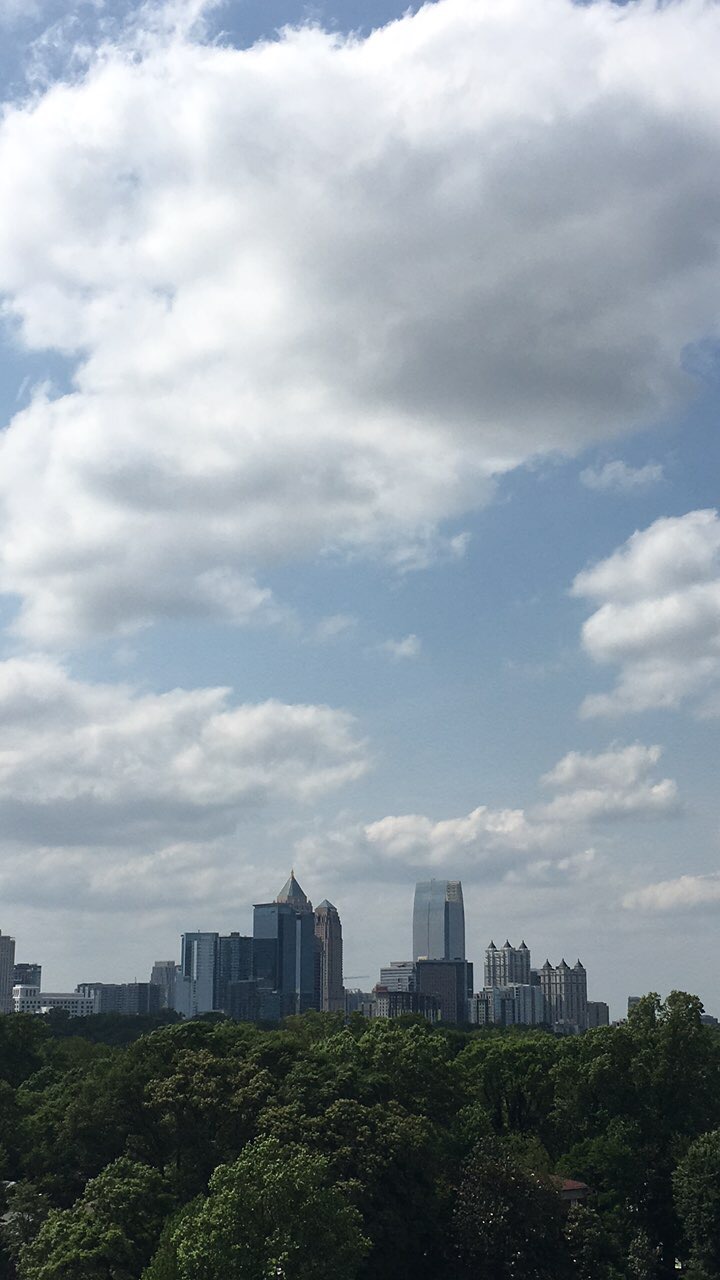 We went to Gypsy Kitchen at The Shops of Buckhead for dinner Friday night, and long story short, ended up leaving after some Sangria Pitchers and a meat and cheese plate.  Our waiter was highly intoxicated, slurring his words, and gave us a platter of food that could have sent my friend to the hospital based on her severe allergy.  I feel bad saying it, but that really is the short version.  It was unlike any dinner experience I have ever had.  Had there not been a serious allergy, it would have just been hilarious and unbelievable.  However, that being said, I will go back another time when we don't have to worry about the food because the menu looked great and I loved the atmosphere and the patio.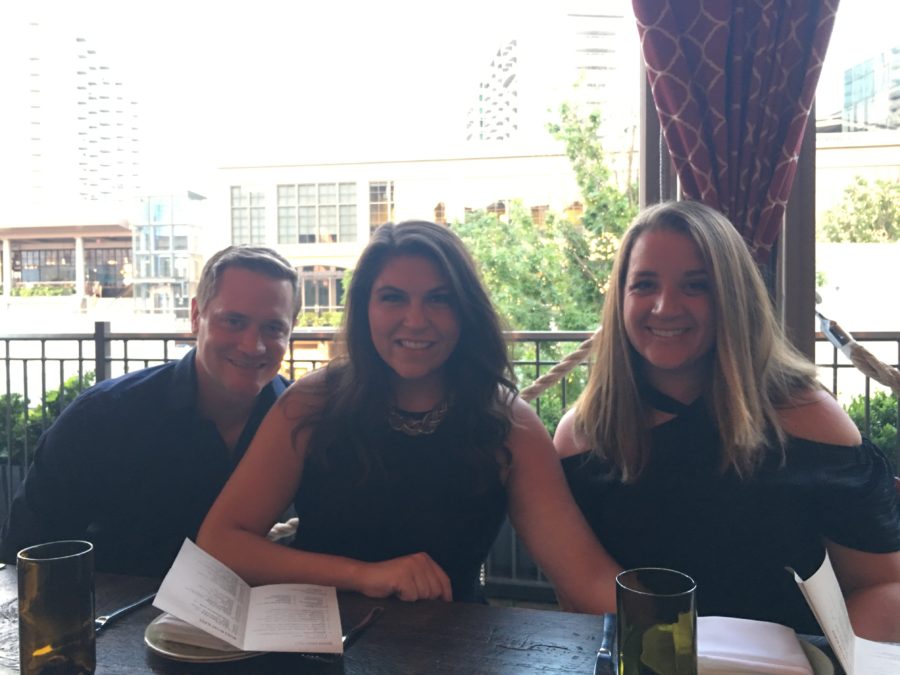 We walked down the street to Blue Moon Pizza and sat outside and had a perfect dinner al fresco!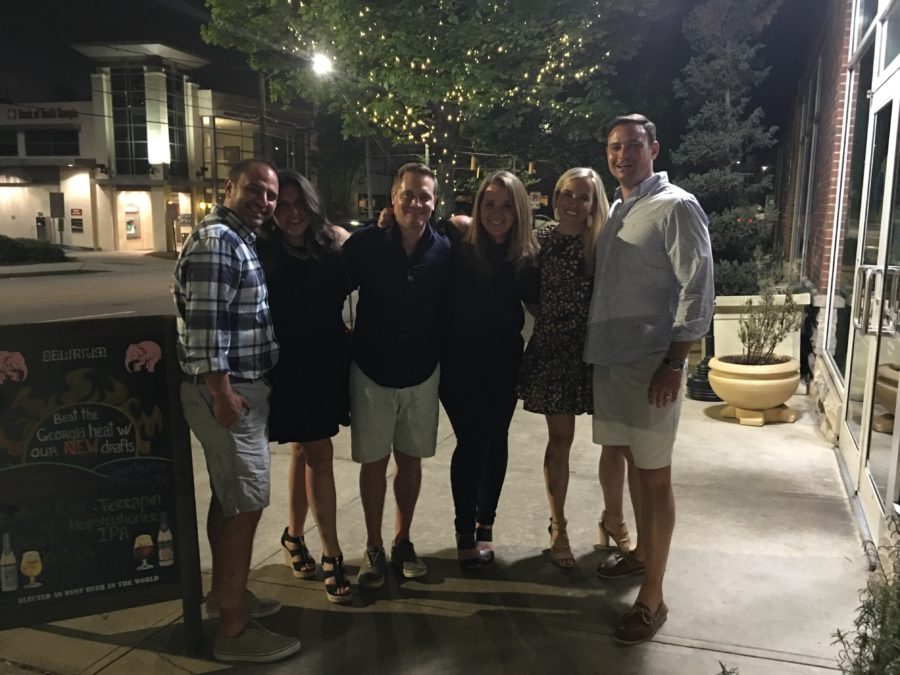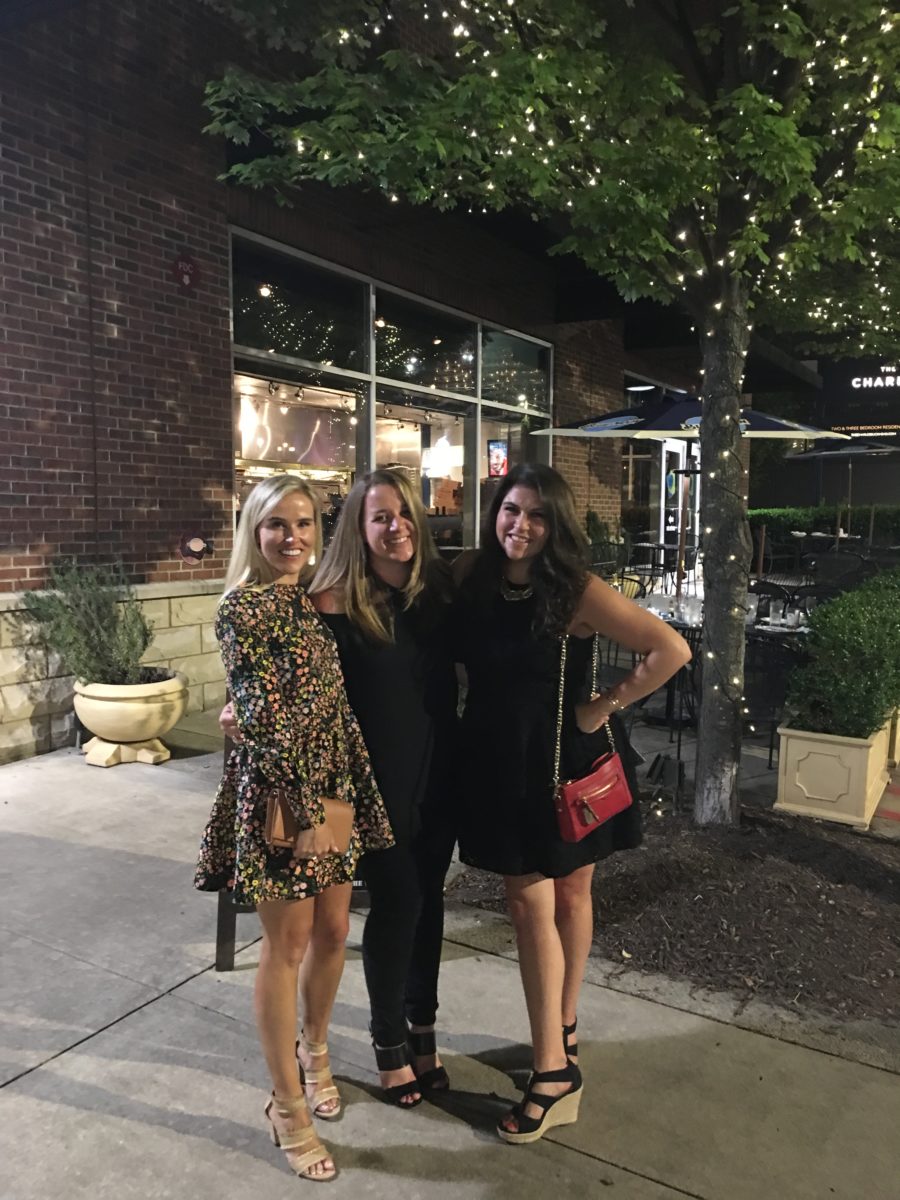 After that we took everyone to Johnny's Hideaway which they all loved!
Johnny's is always good for a fun night out of singing, dancing, and people watching with friends.
Saturday we hosted a BBQ at our place!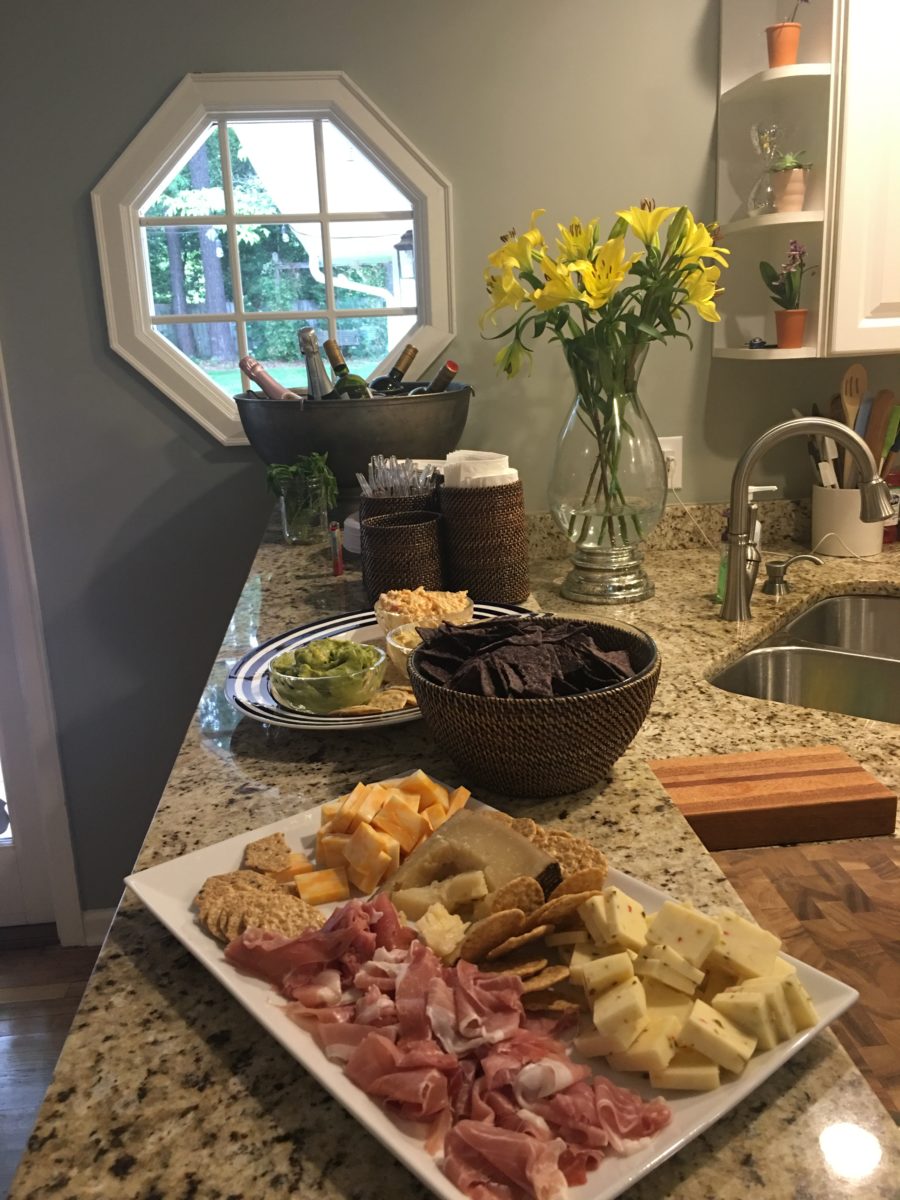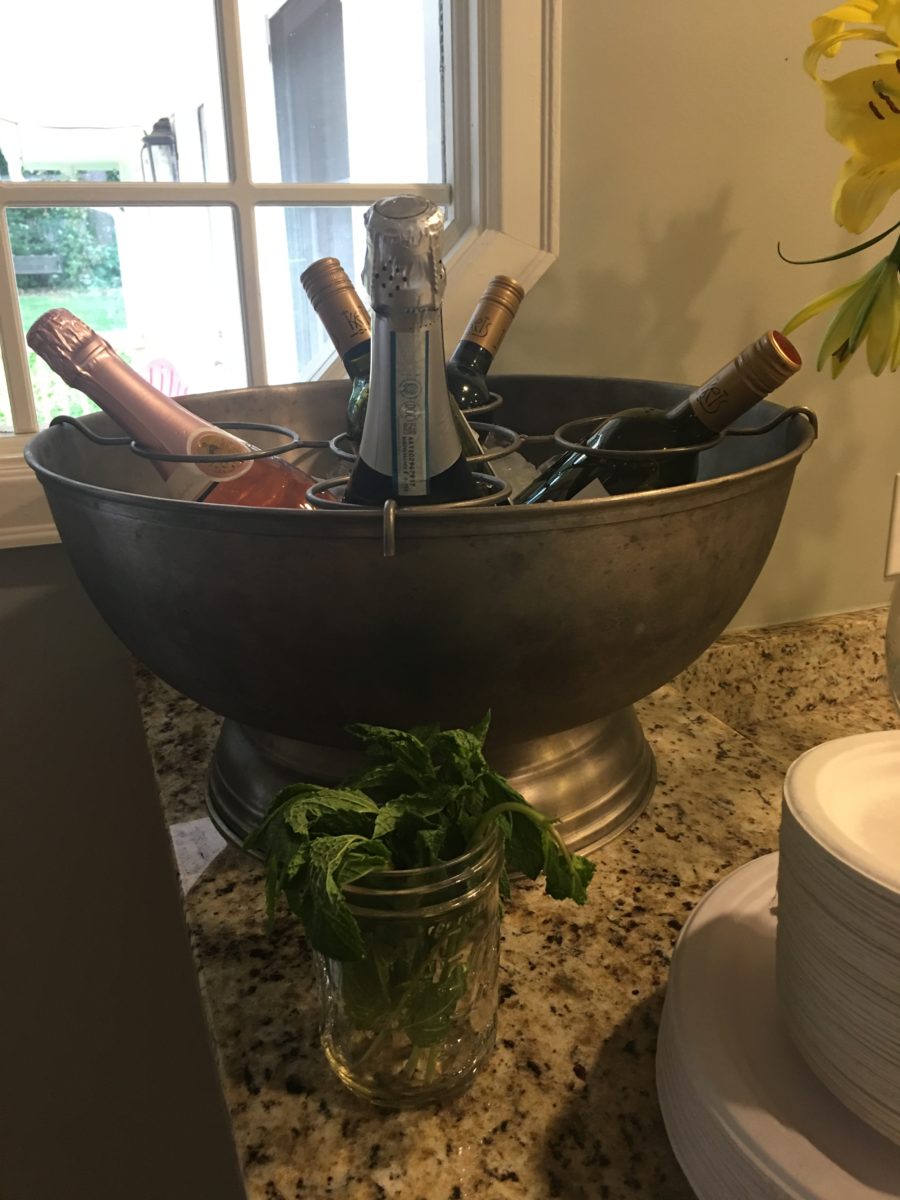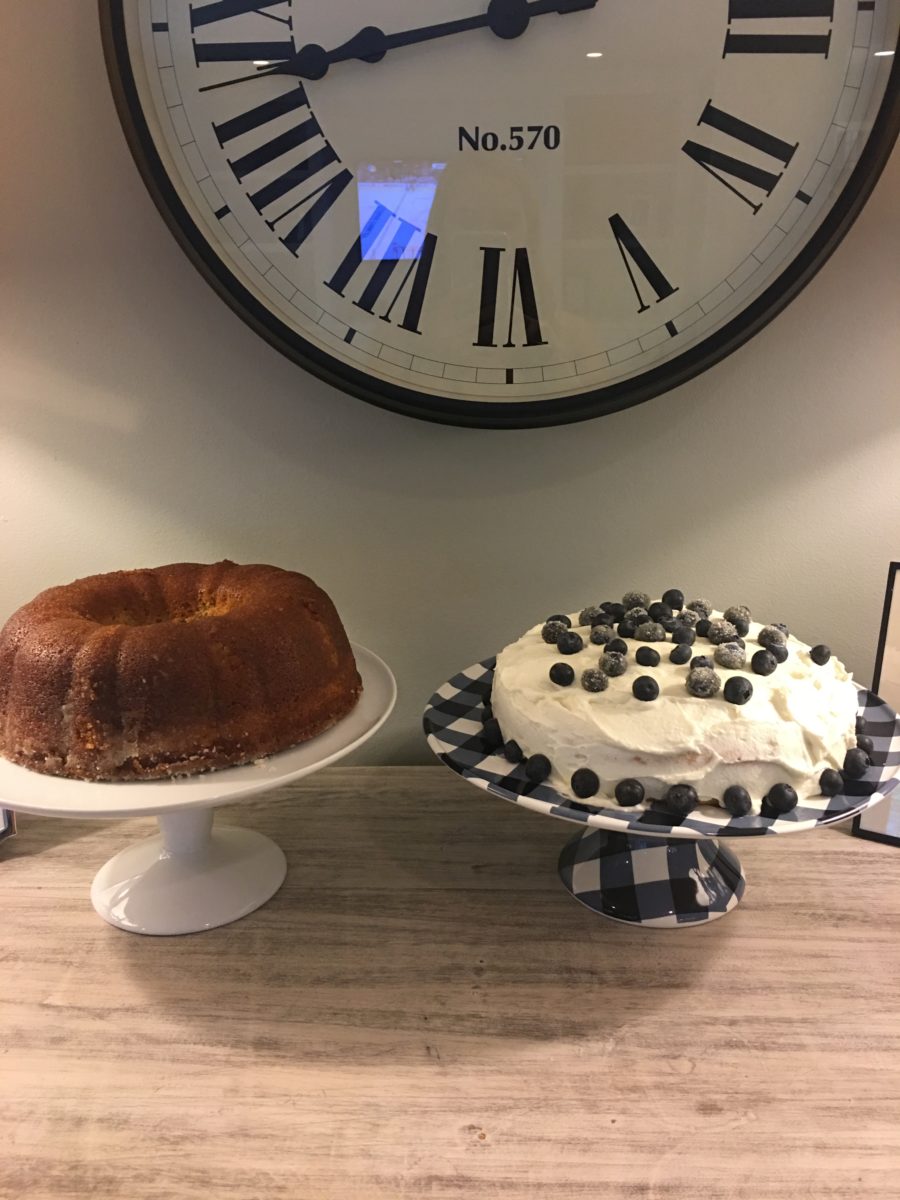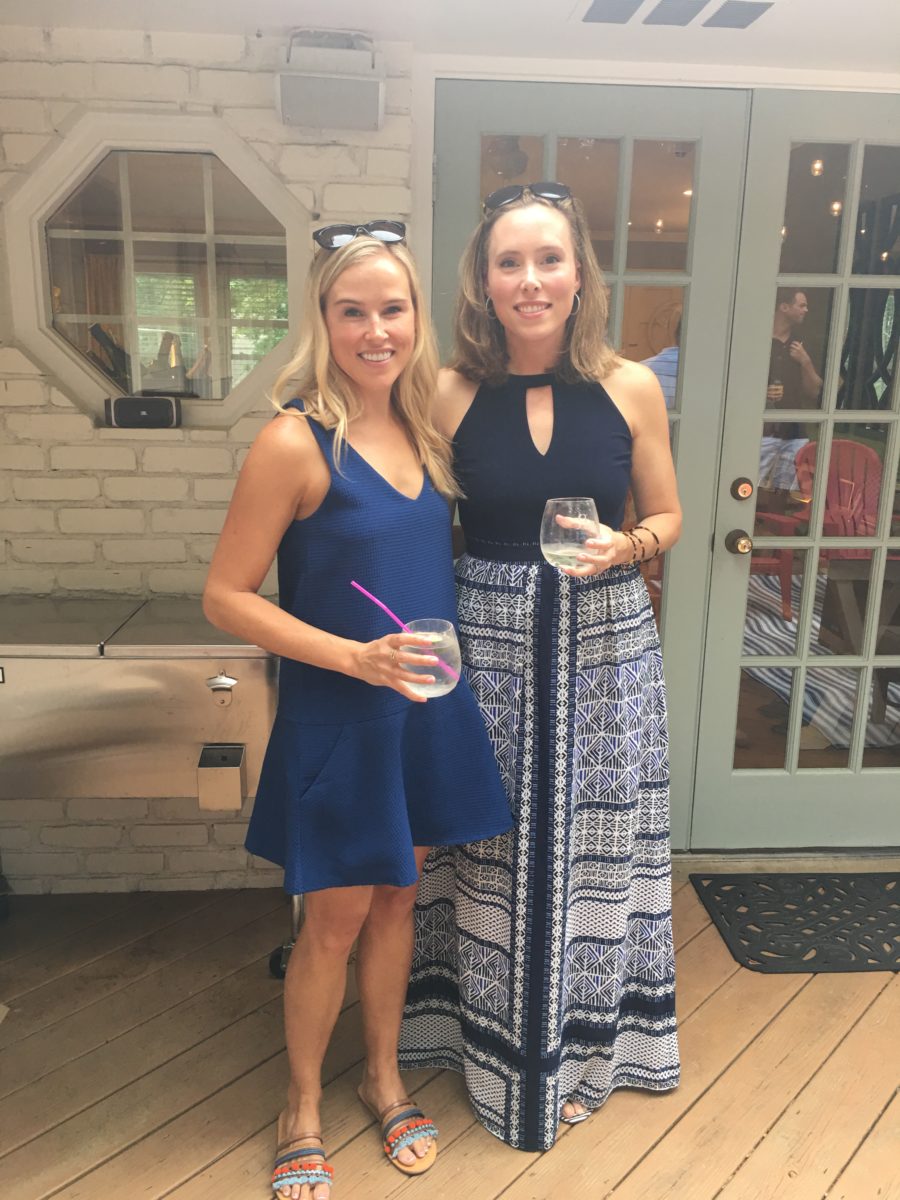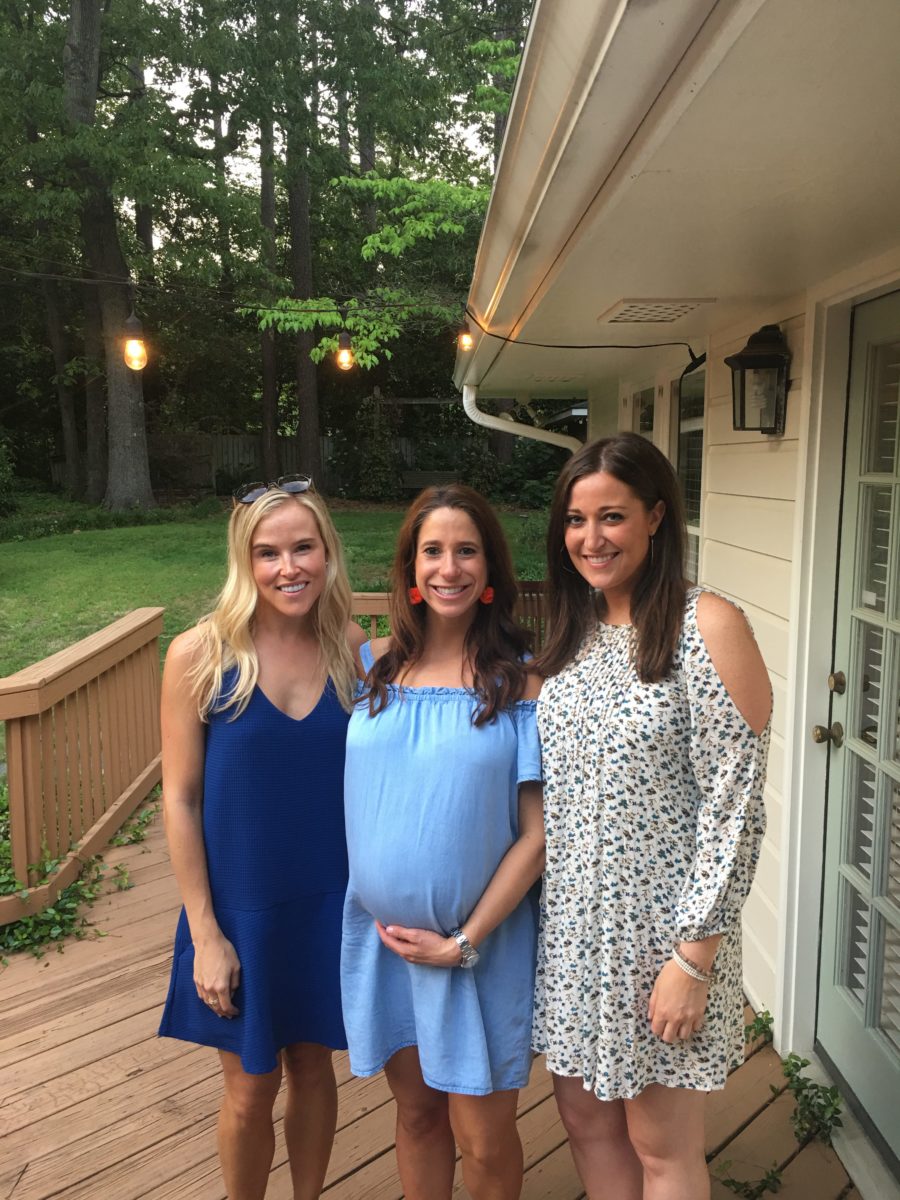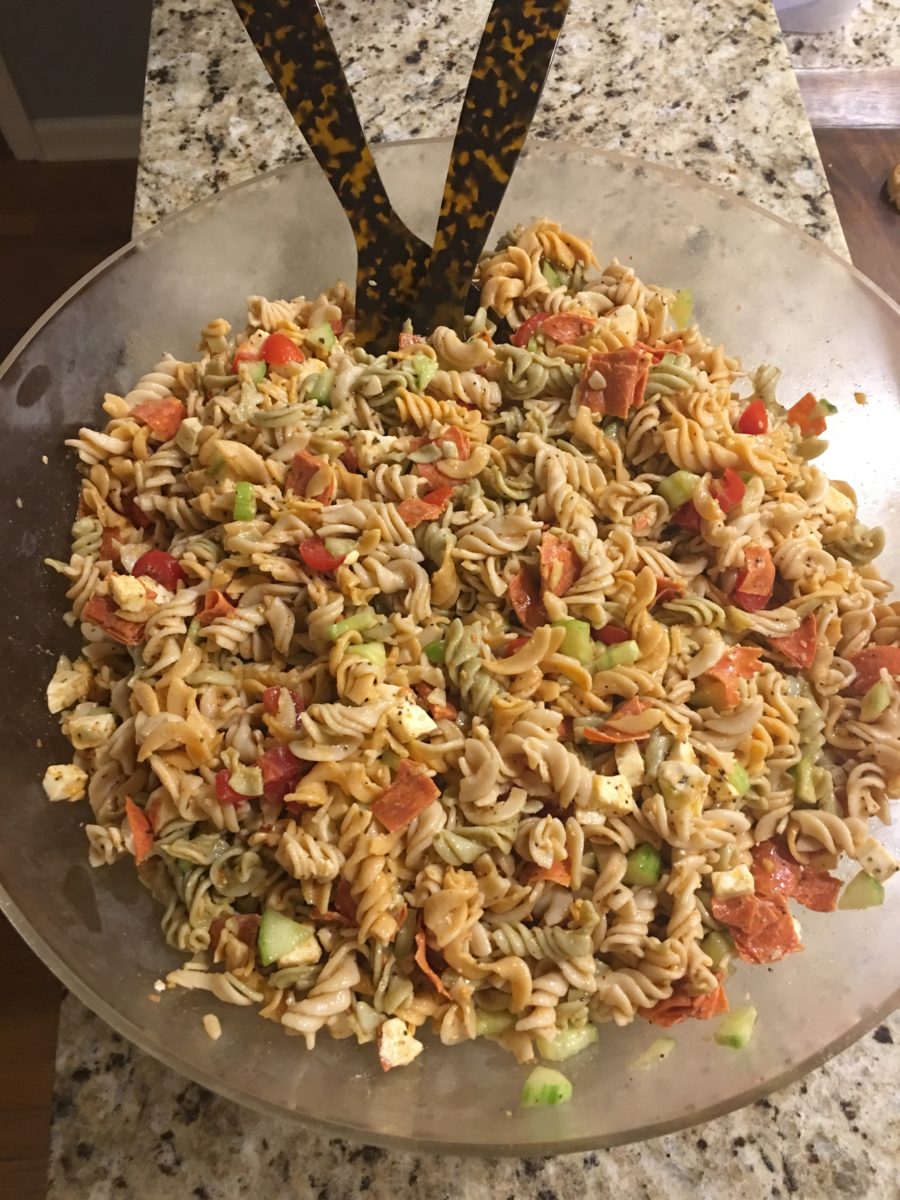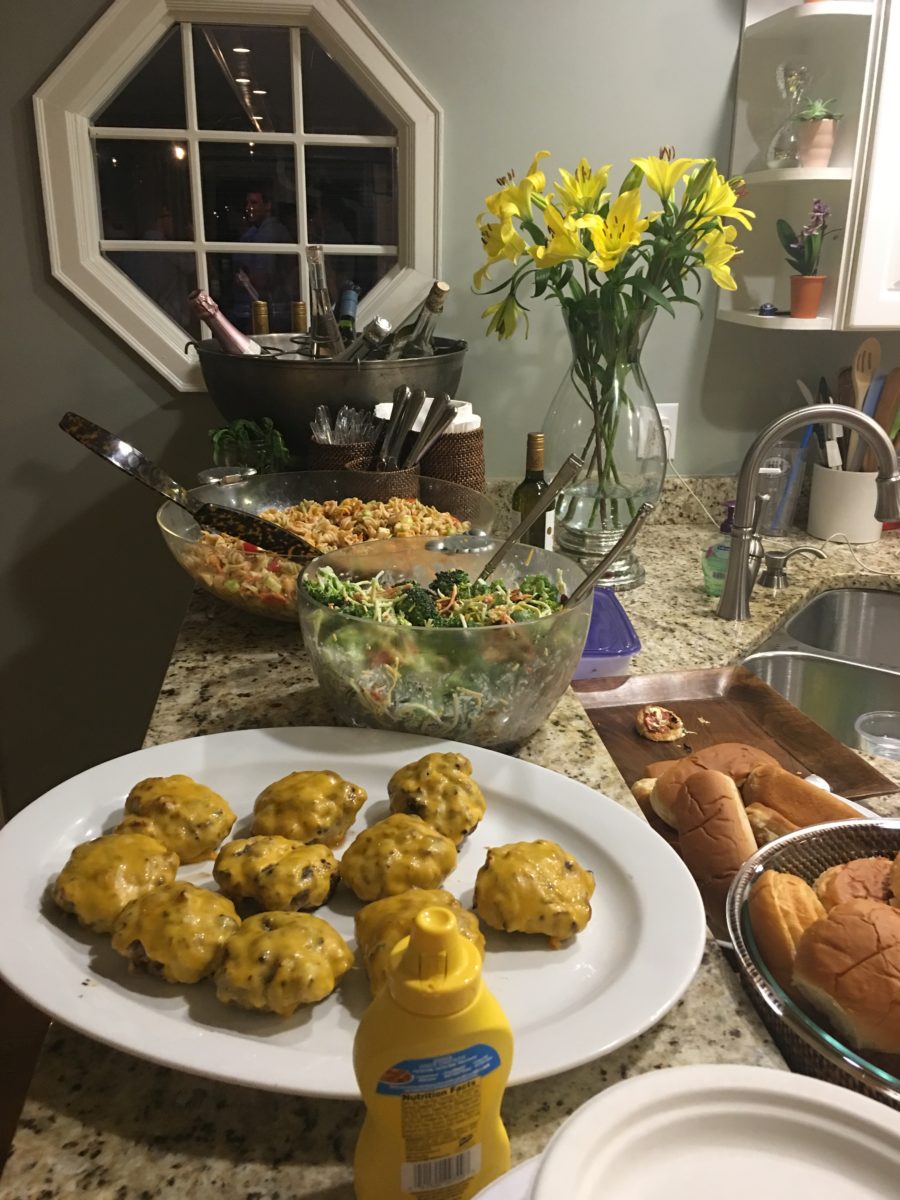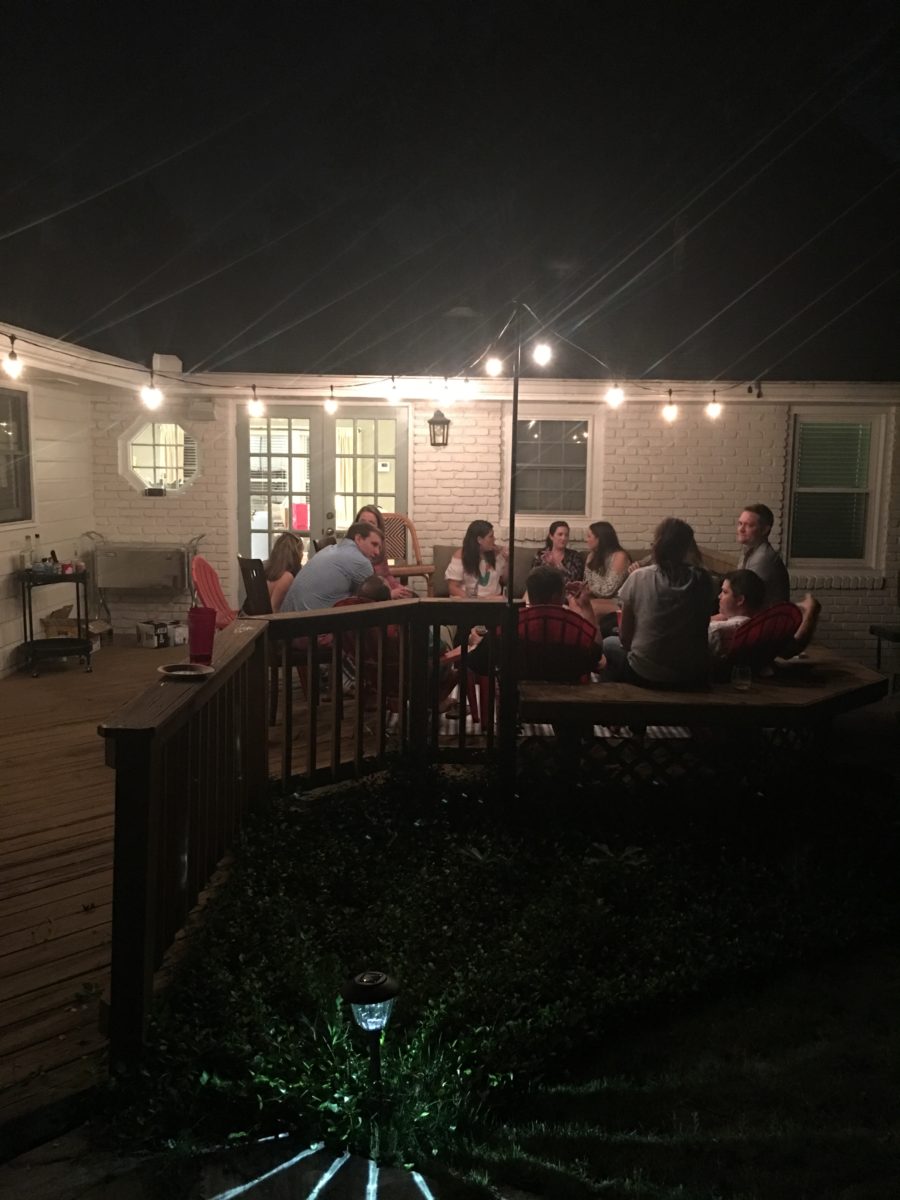 We tried to end the weekend with a slightly healthier brunch to make up for our weekend of gluttony.  Sunday brunch was at True Food Kitchen – I got the poke bowl and loved it. Also loved their hummus (best gluten free pitas ever) and their edamame dumplings.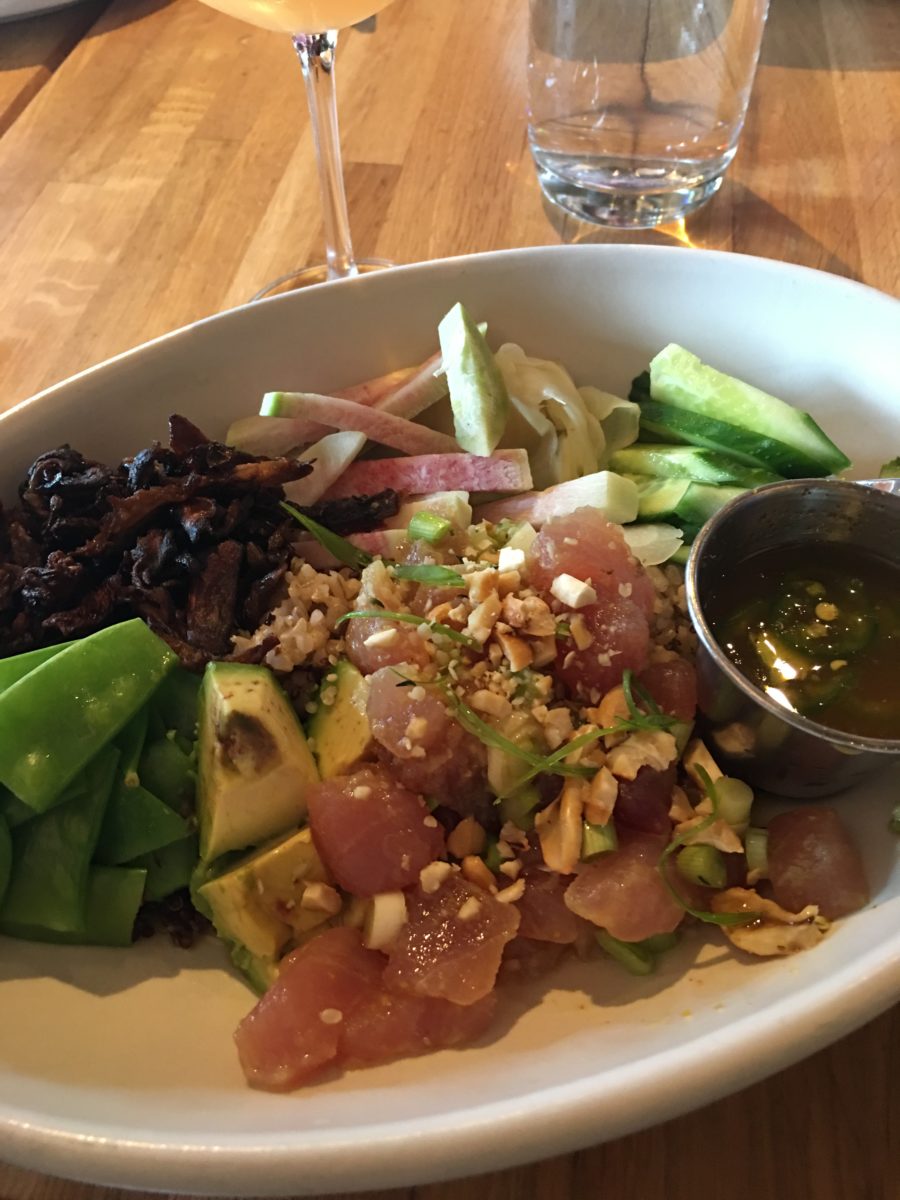 And no weekend is complete without a stop at the cupcake ATM!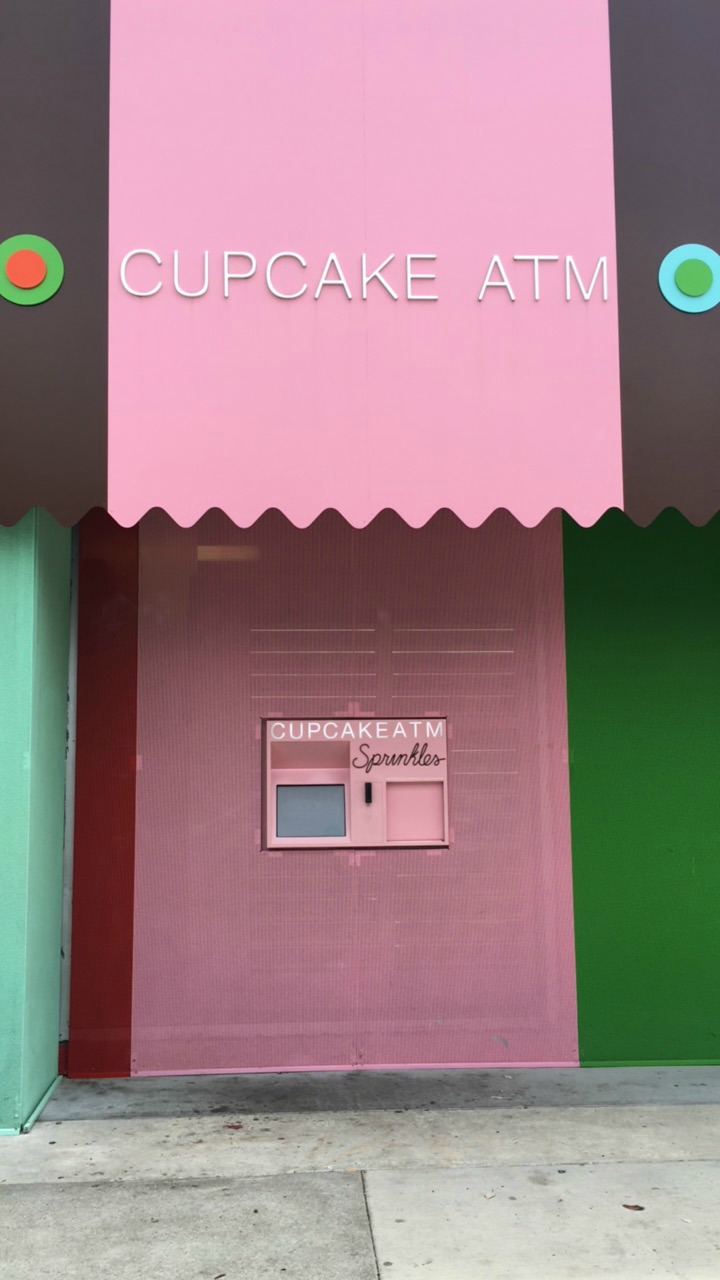 The Met Gala was last night and I never really know how to say what looks I loved or didn't love because the point isn't necessarily to be "pretty".  Some people were wearing pretty looks that could be for an Oscar or Emmy night and others were all over the place.  I feel like they need to make the attire for this more clear!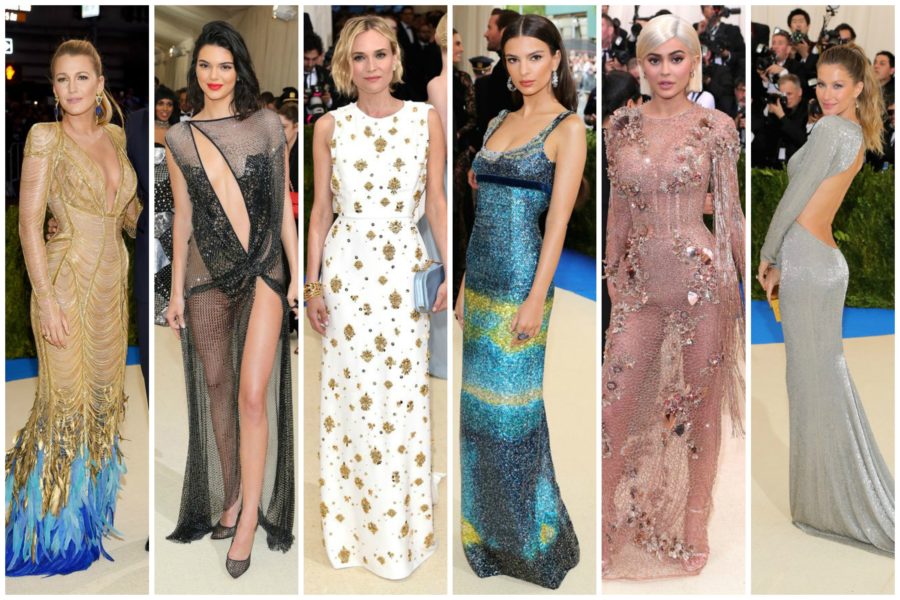 I loved Gisele, Diane Kruger, and Emily for a more traditional look.  And I surprisingly liked Kendall and Kylie for a sheer, non-traditional but still not insane look.
Katy Perry won strangest of the crazy looks to me.  And Jaden Smith carrying his own hair a clutch was just insane…. but again, perhaps that was right on point for this evening? It is just hard to tell when no one is even close to the same dress code as the next guy.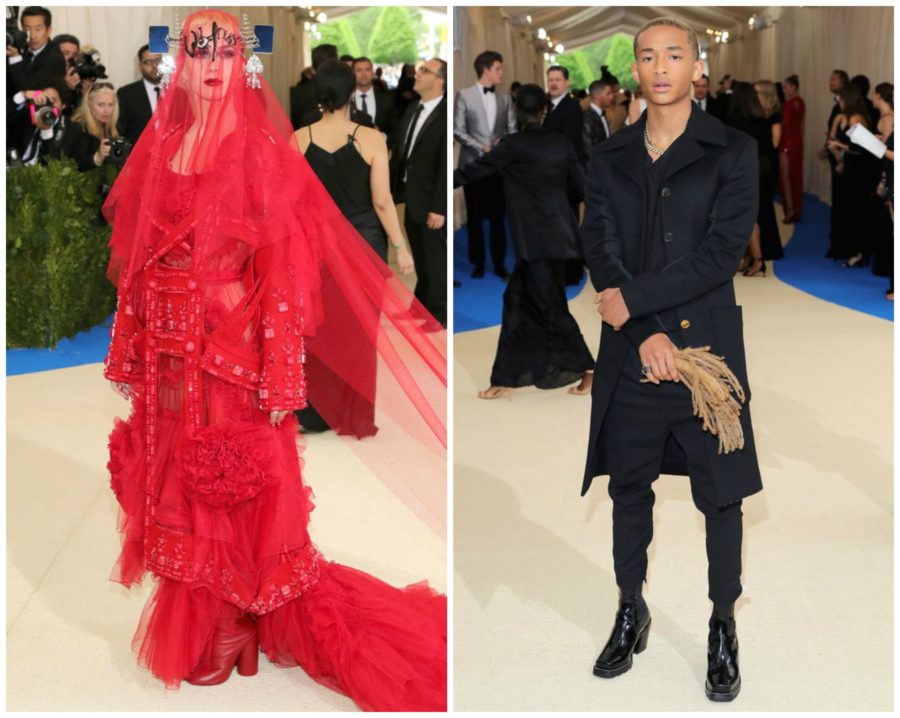 I am currently nursing a killer cold/sinus infection.
Any tips other than the usual chugging water + tea, rest, etc, send my way!
This week is going to be a long one!