Cheers to Friday!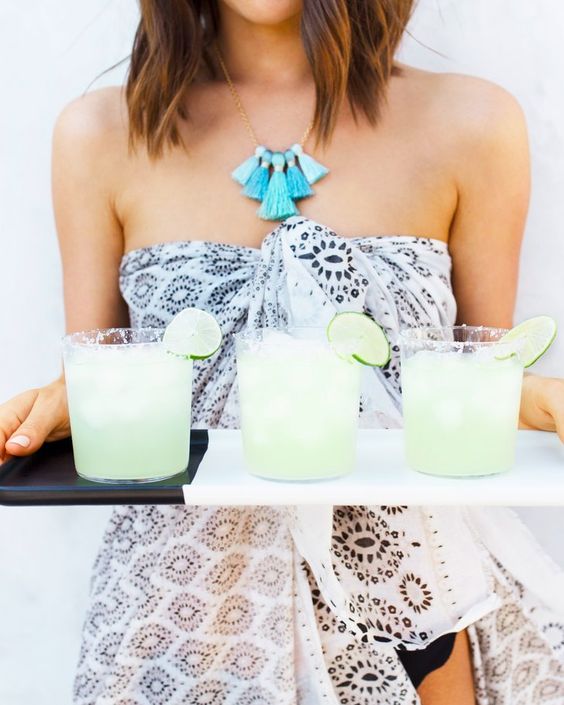 So glad that this week has come to an end! I am a bit exhausted for some reason!
Kip's parents are coming in for the weekend so we should have a great but busy weekend showing them around Atlanta and heading out for dinners.
It was a very productive week, capped off by dinner and drinks last night at one of our favorite casual spots down the street!
Kip got me to try this drink called a Paloma and it was delicious!
It's like a grapefruit tequila soda with lime, and they serve it back in the soda bottle with a side of ice.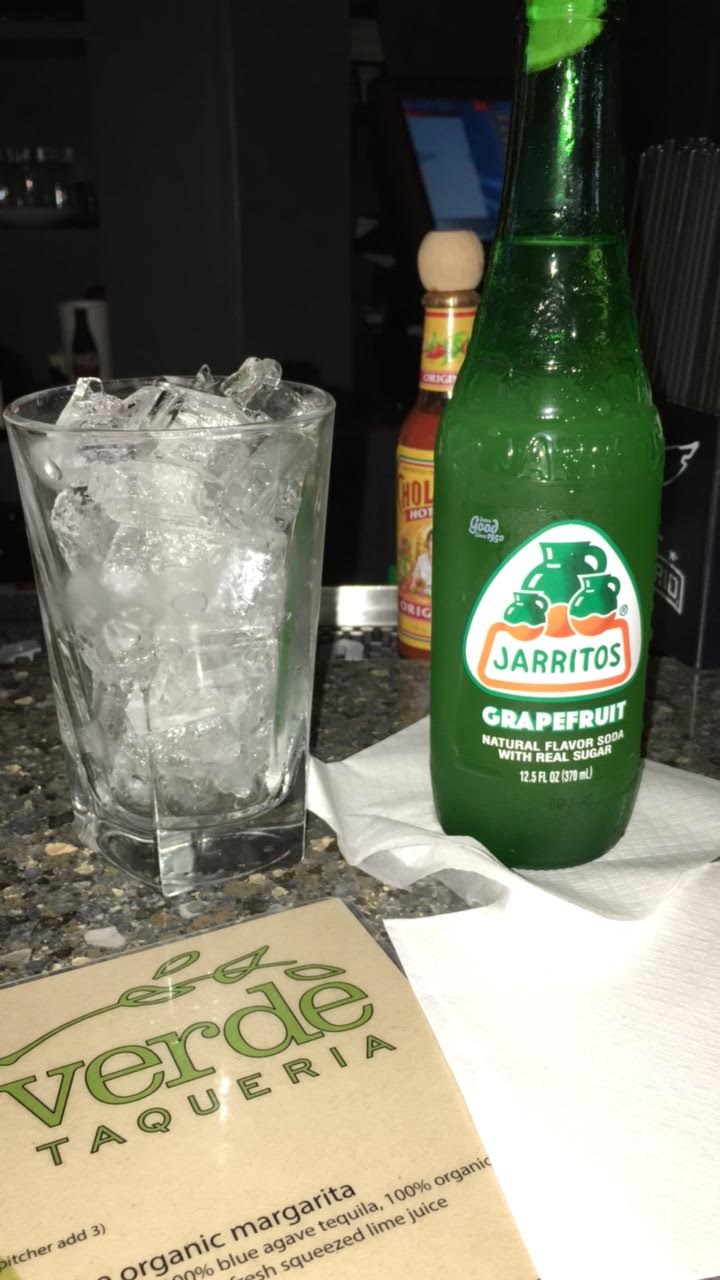 I managed to make it to a workout class every day this week, and even managed to wake up early to knock out two morning workouts which hasn't happened in awhile.  It was so nice to not have to think about it after work!
My motivational podcasts actually paid off this week!  I found "The Good Life Project" and picked a few episodes of that and also two episodes of "The Sean Croxton Sessions".   Juicy Scoop had 2 podcasts interviewing Kelly Osborne and I refuse to listen to anything with her.
and I totally woke up early happily!  Just like a ray of sunshine!  Just SO excited about an early start to the day!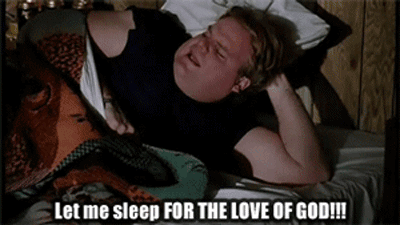 I mean if you were to show this gif to my husband he would say this perfectly summarizes my feelings and attitudes and verbal communication skills on any given morning.
So to say I am proud of myself for waking up early TWO times is an understatement.
Wednesday I went to the dermatologist for my first Full Body Check.  I was terrified but it actually went much better than I had expected.  She only took a sample of one mole on my shoulder, and I had been anticipating several spots being a problem.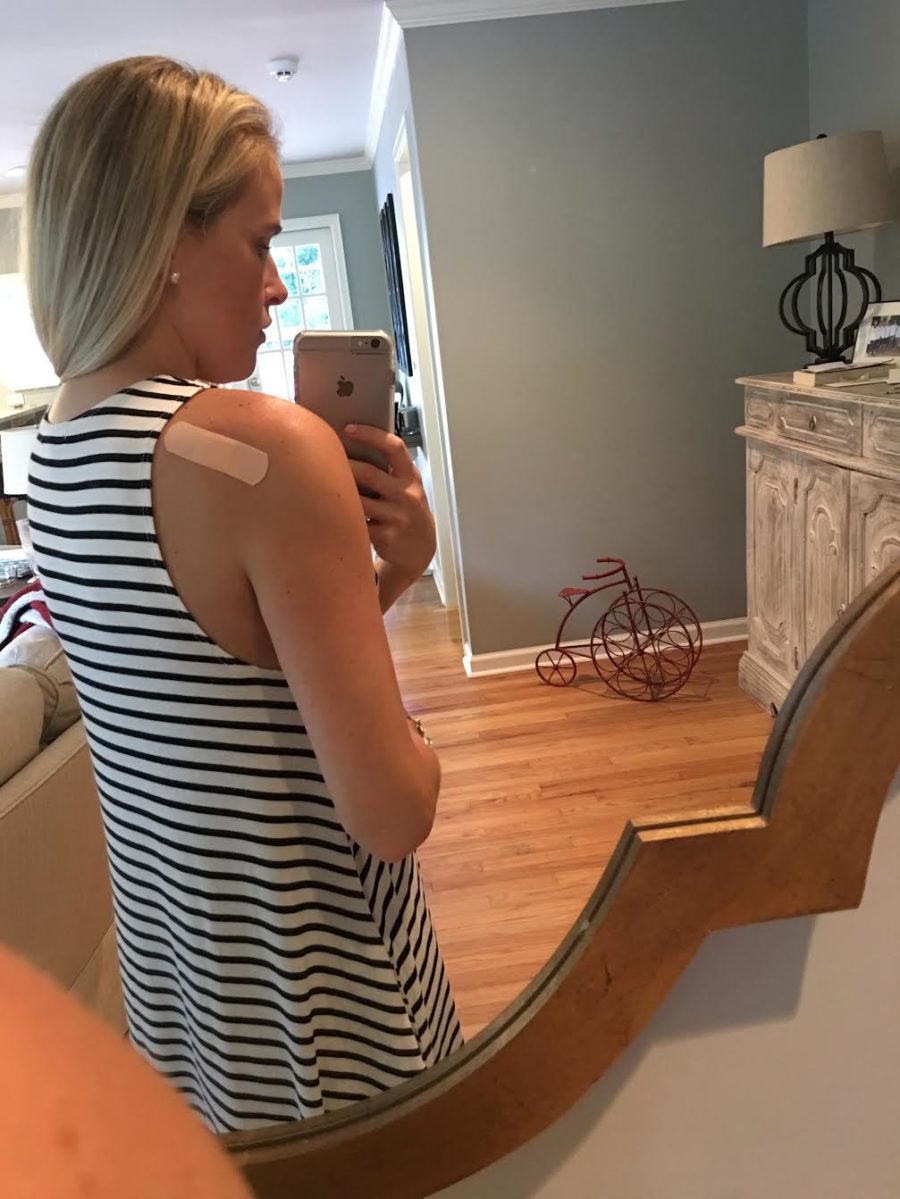 I know all it takes is one spot, but for now I'm just happy I went and I'm worry free until I get the results back next week!
The anticipation was definitely more nerve racking than the actual appointment + removal.
:: SOUTHERN CHARM ::
A sweet reader send me a Thomas Ravanel update on him and a new young lady in his life.
I clicked to the homepage of the website afterwards since I wasn't familiar with it, and lo and behold there is an article about Eliza Morehouse's father and his Baby Mama Drama.
So It looks like Thomas and his old buddy have lots in common with the Baby Mama's!
:: FACE LIFT :: 
So apparently the interview happened in 2015, but KLG mentioned on the Today show this week that she uses a 
product Whitney Cummings had recommended
called
NuFace
.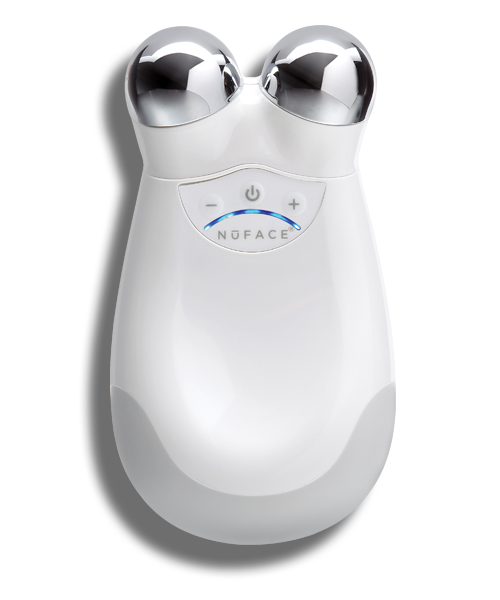 Have any of you heard anything about this?  Because Whitney Cummings may have a filthy mouth, but my goodness does she have some KILLER SKIN.
I've gotten some e-mails asking about my Tortoise Shell Tory Burch Sandals.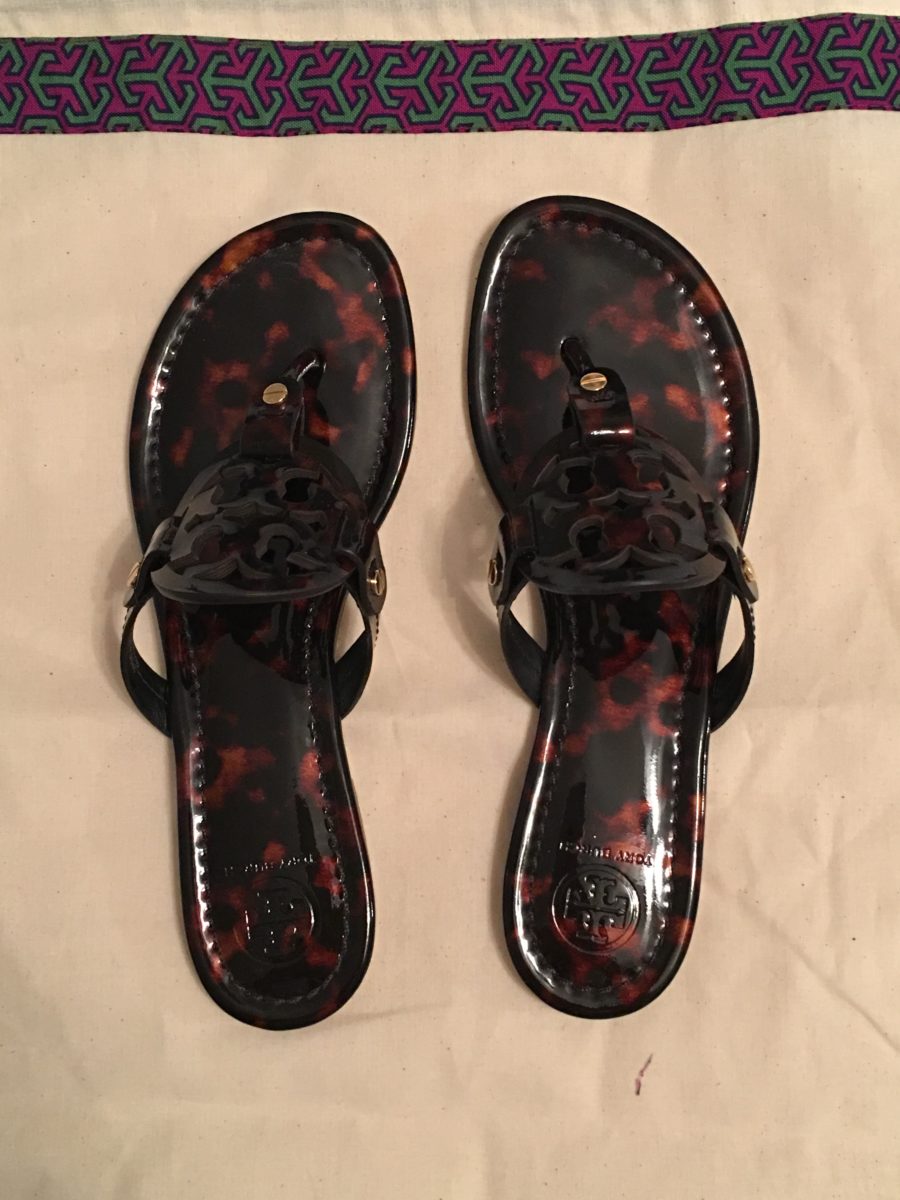 They were birthday gift from my mom last month; she hunted high and low and internet stalked for a long time to find them when I had said I was so sad they were sold out.  She has a gift. It's crazy.  It came in very handy during Christmas's when Uggs or something couldn't be found anywhere; she really should start a service.
but I digress……. 
Tory Burch just came out with
a similar print in the Miller Sandal
in case you can't find them!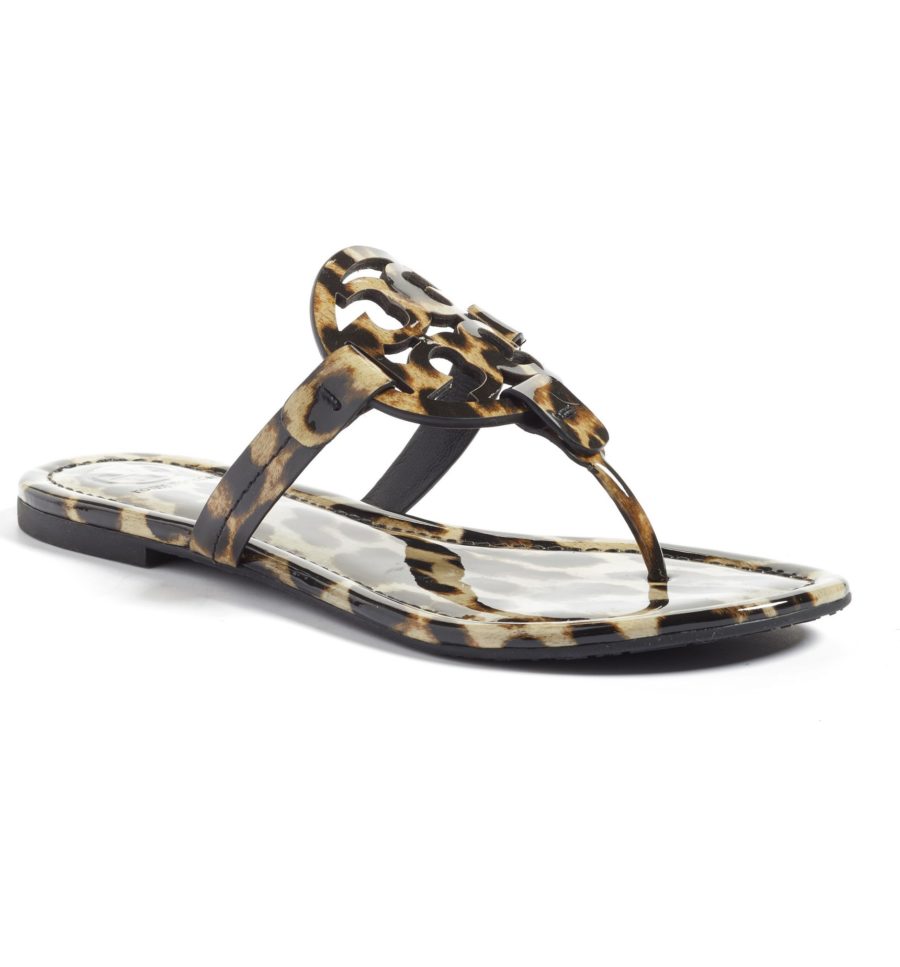 :: LIGHT READING :: 
Bachelorette starts Monday! Get familiar with a breakdown of all of the contestants.
also, she is apparently engaged! 
I was going to blog about how this was TOTALLY going to be a break up today, and it's official now! 
Because Becca went from posting pictures constantly with her boyfriend to ZERO.  She is so pretty I can't help but insta-stalk her. 
All the looks from the Cannes Film Festival. 
A garden I would actually remember to water: How to make your own cocktail garden. 
It's Pippa Middleton's Wedding Weekend! Can't wait to see pictures. 
What to sip and what to skip at Starbucks. 
Tricks for air drying your hair (which usually results in half straight half kinky/curly mayhem for me). 
Tinsley Mortimer's Pimento Cheese Recipe.  I. love. Pimento. Cheese. 
The fact that Male Rompers is an article on CNN is very sad.  And if my husband ever puts one of these on we need to sit down and have a chat. 
4 Foods a Gut Doctor would never eat.  (never gonna happen, although I don't like Coffee so that helps!) 
20 etiquette lessons every child should now.  I always love reading these things! 
:: LINK LOVE :: 
I have been super into hair bows being in style.  This oversized black bow and this adorable large chambray bow make such a statement and really dress up a simple pony tail;  and I also love a small bow with a bolder print, like this striped bow or this gingham print.  Plus, the smaller bows make for much cuter hair ties on your wrist than a regular old elastic! It's like having a double duty bracelet. The eyelet design on this swim cover-up is too cute.  Just enough coverage + skin shown! 
Hope you all have a great weekend!!!!