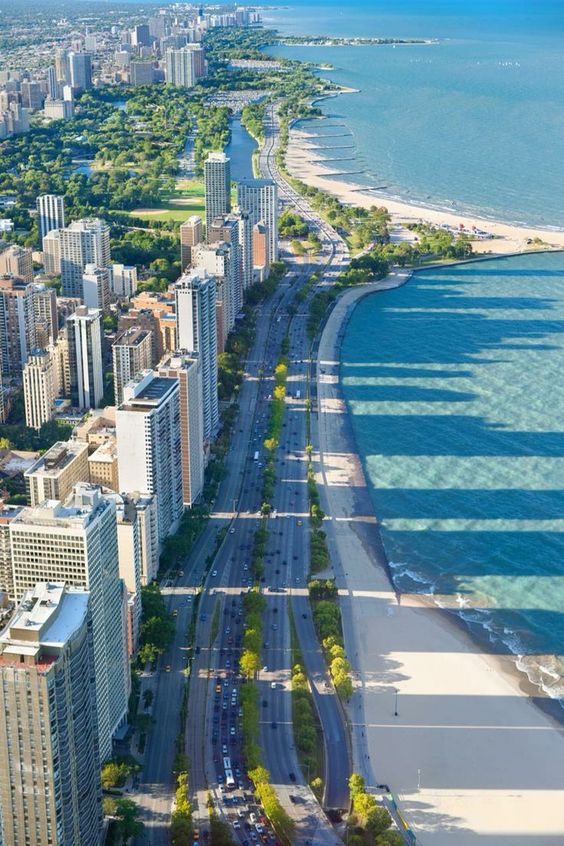 I hope you all had a great long holiday weekend!
We had such a amazing trip to Chicago that "filled my love tank" all the way to the brim as Vicki Gunvalson would say.
One quick shot of my airport ensemble Friday.
I got this cardigan in the stripe and also in black and wear them constantly.
It's a perfect lightweight summer cardigan and great for the plane or chilly restaurants in the summertime.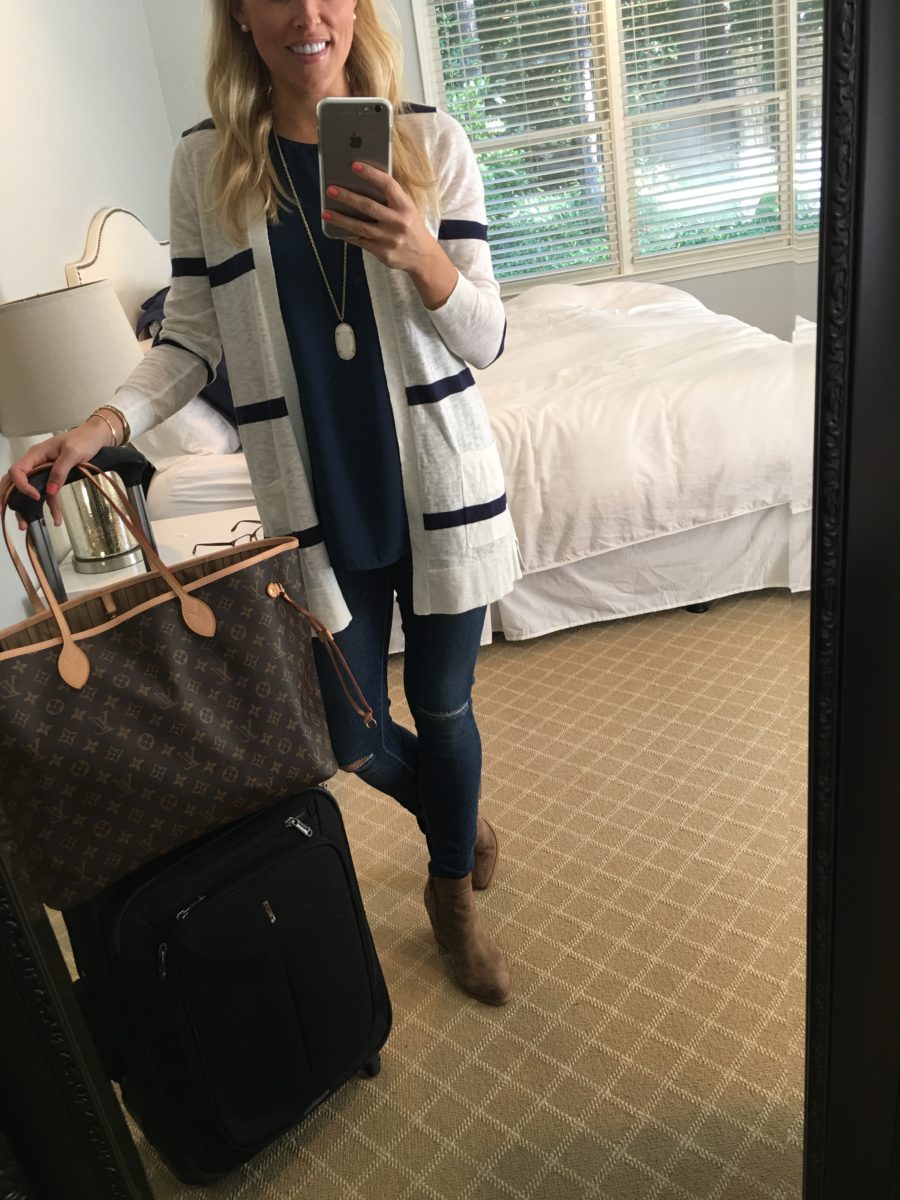 // STRIPED CARIGAN //
wearing size XS, runs TTS or slightly large

I had thought the weather was going to be cold and rainy and amazingly it completely switched up by Saturday morning!  We went to Tuco & Blondie for brunch and it was some of the best brunch I have ever eaten in my whole life!  We used to live at Justin's Beer Garden so it was nice to technically be sitting back at our old stomping grounds even though it's an entirely different place.  They used to have a chimichanga on the menu, but they took it off because it was a pain for the kitchen to deep fry apparently, but our waiter had the kitchen do it for us and called it a "Chimichanga style Breakfast Burrito" and oh. em. gee. It was the best thing I think I have ever eaten.  And their hashbrowns are the same as Crosby's/Dunlay's because it's the same owner so truly it was the best plate of food ever.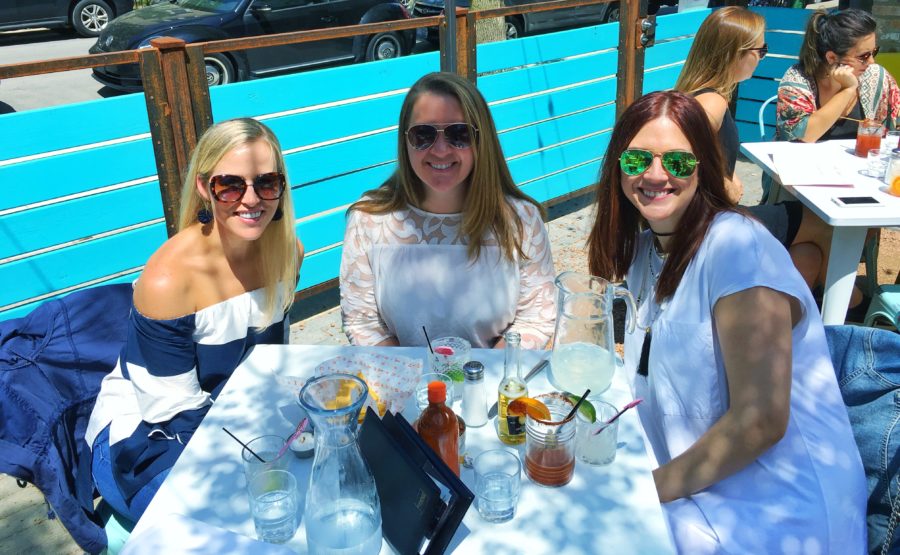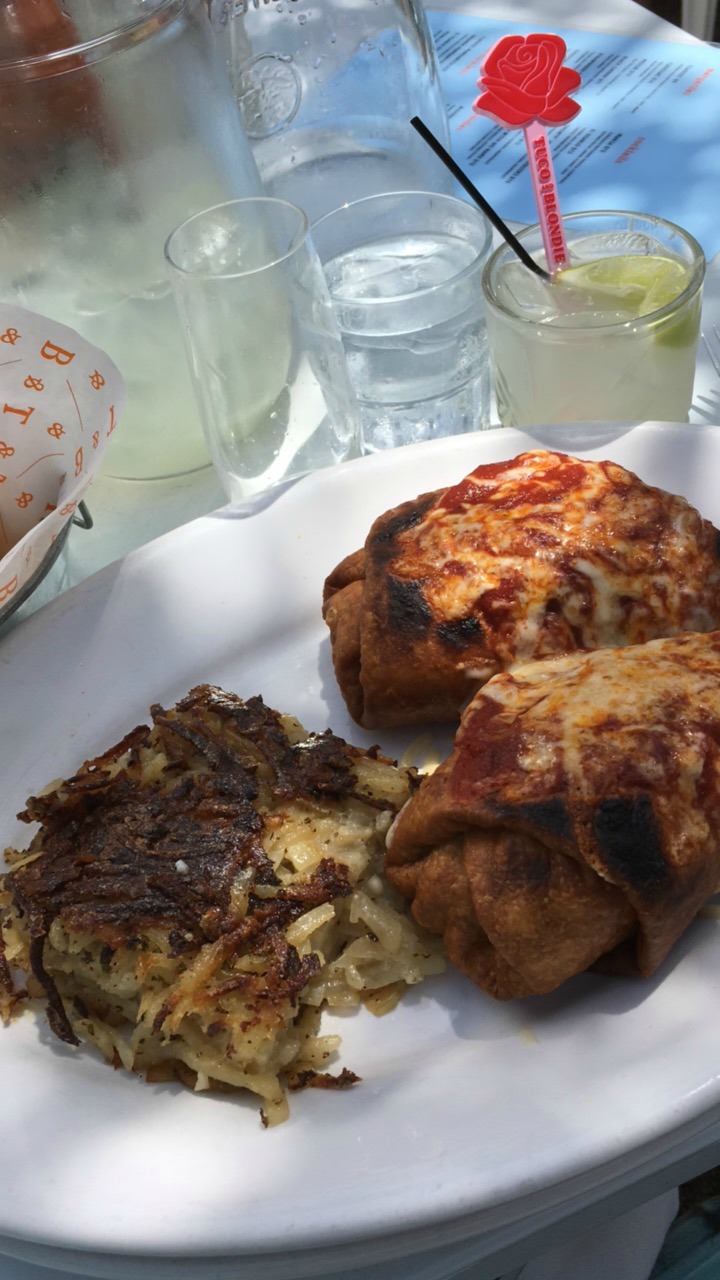 I MEAN have you ever seen anything so glorious in your life??
I went to creep on our old place after brunch, naturally.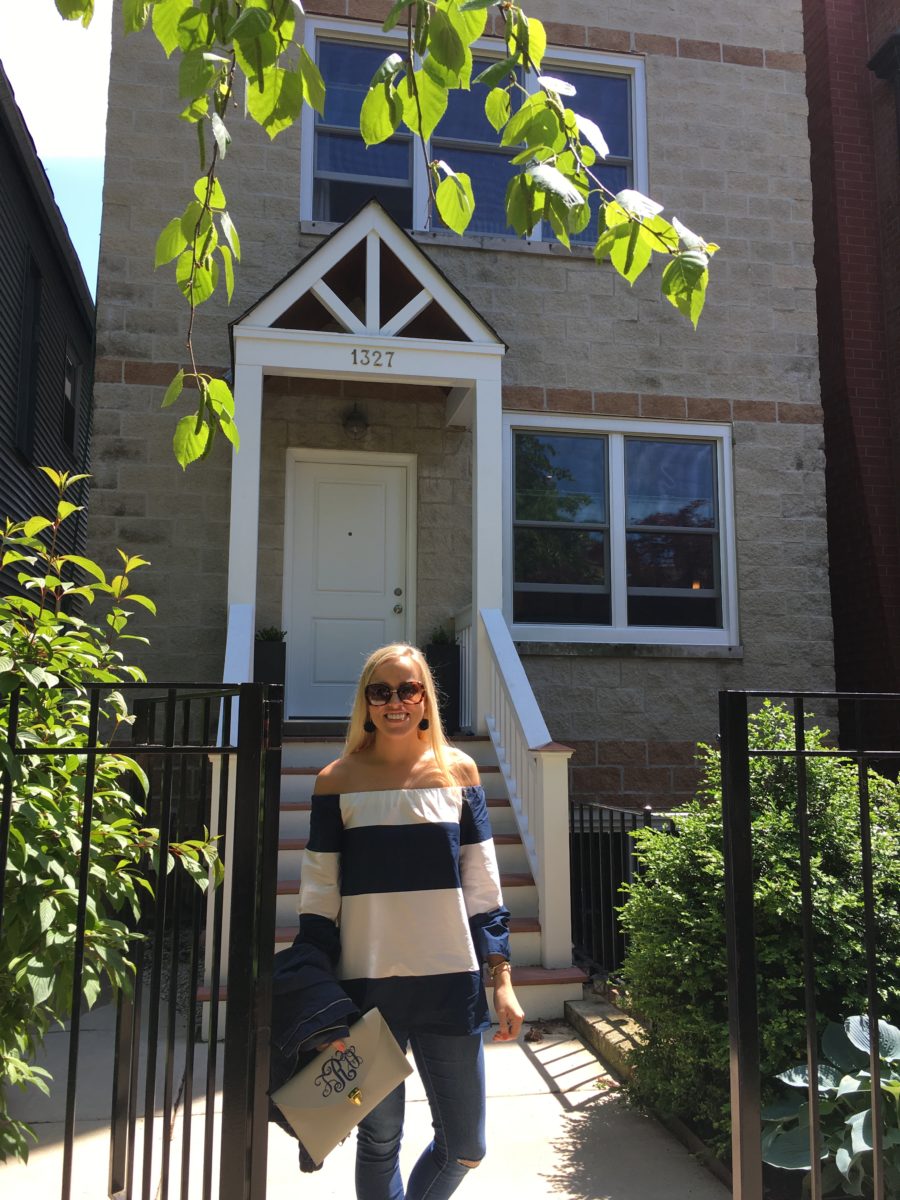 And walked to Wrigley to see all of the new changes.  Made a tourist pitstop to take a picture with the trophy!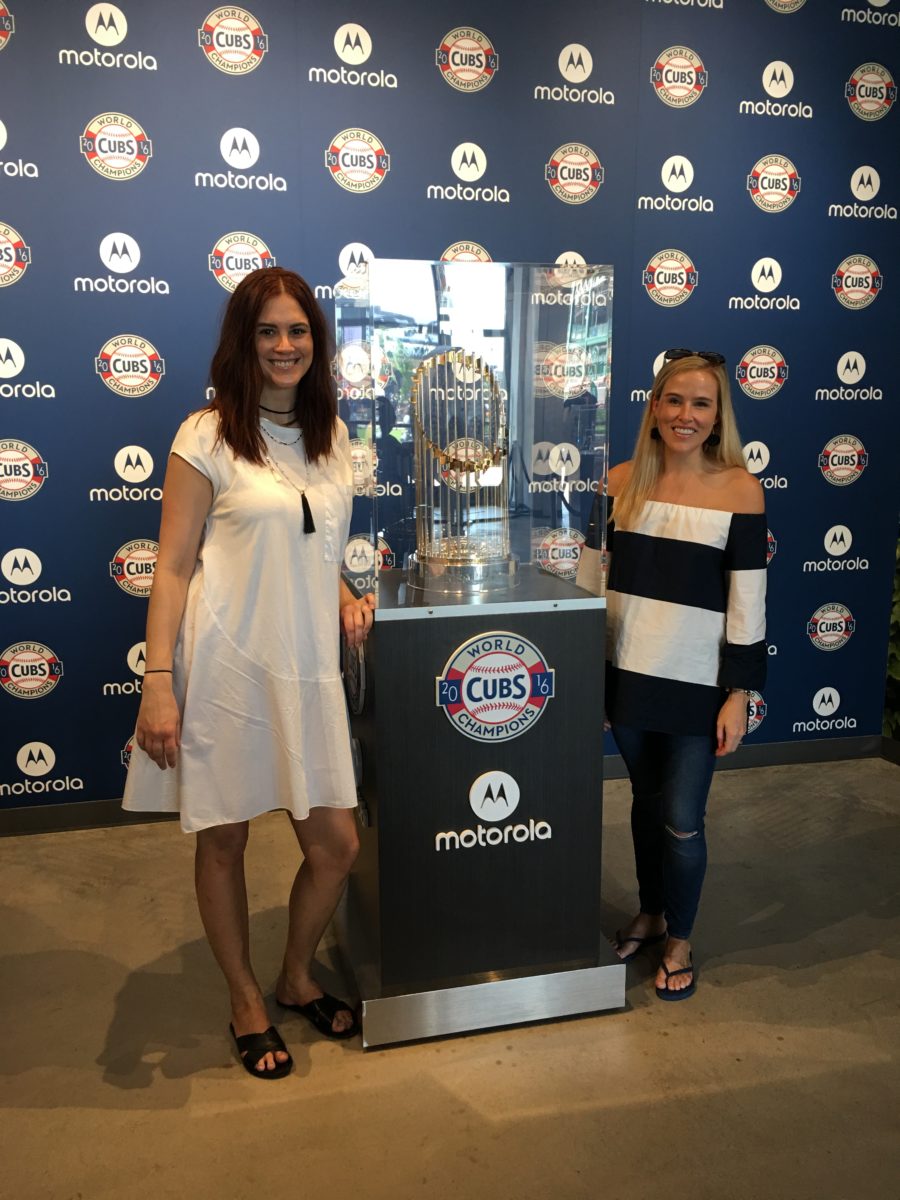 // ZARA OFF THE SHOULDER TOP //
// CARNATION EARRINGS //  // SUNGLASSES (ON SALE $5 IN BLACK!) //

We had dinner at Quartino, our hands down favorite group dinner spot.  I ate my weight in the proscuitto and pea tortellini.  And then we headed to Kingston Mines afterwards which I hadn't been to since first moving to Chicago when I lived right around the corner.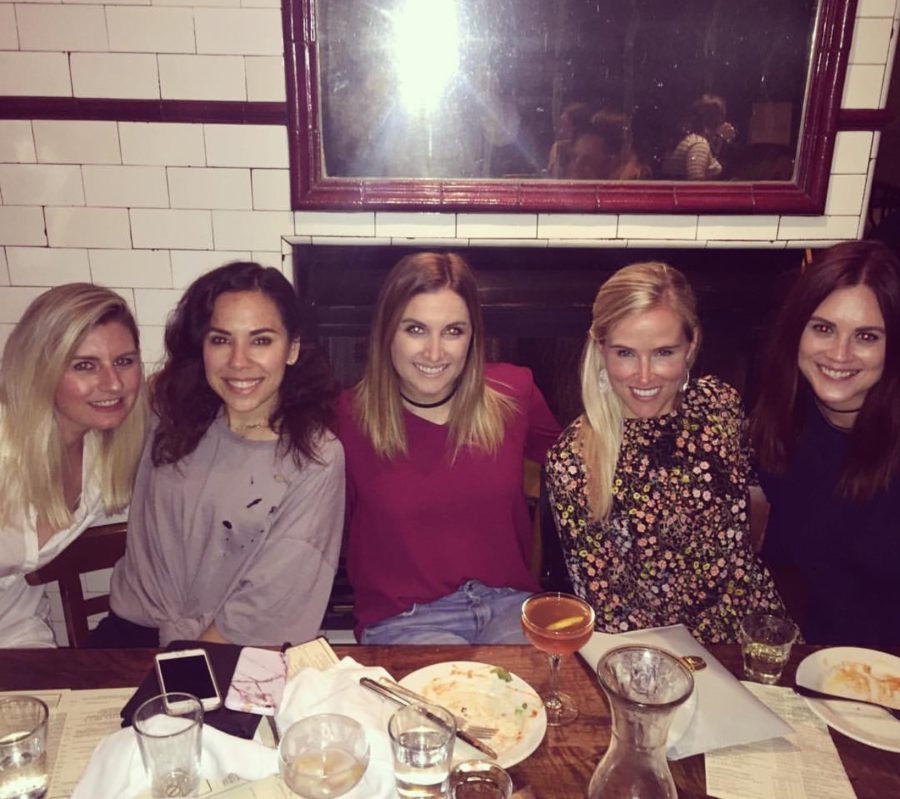 It ended up being really nice on Sunday too which was a miracle so we headed to Wrigley for some time outside in the beer garden!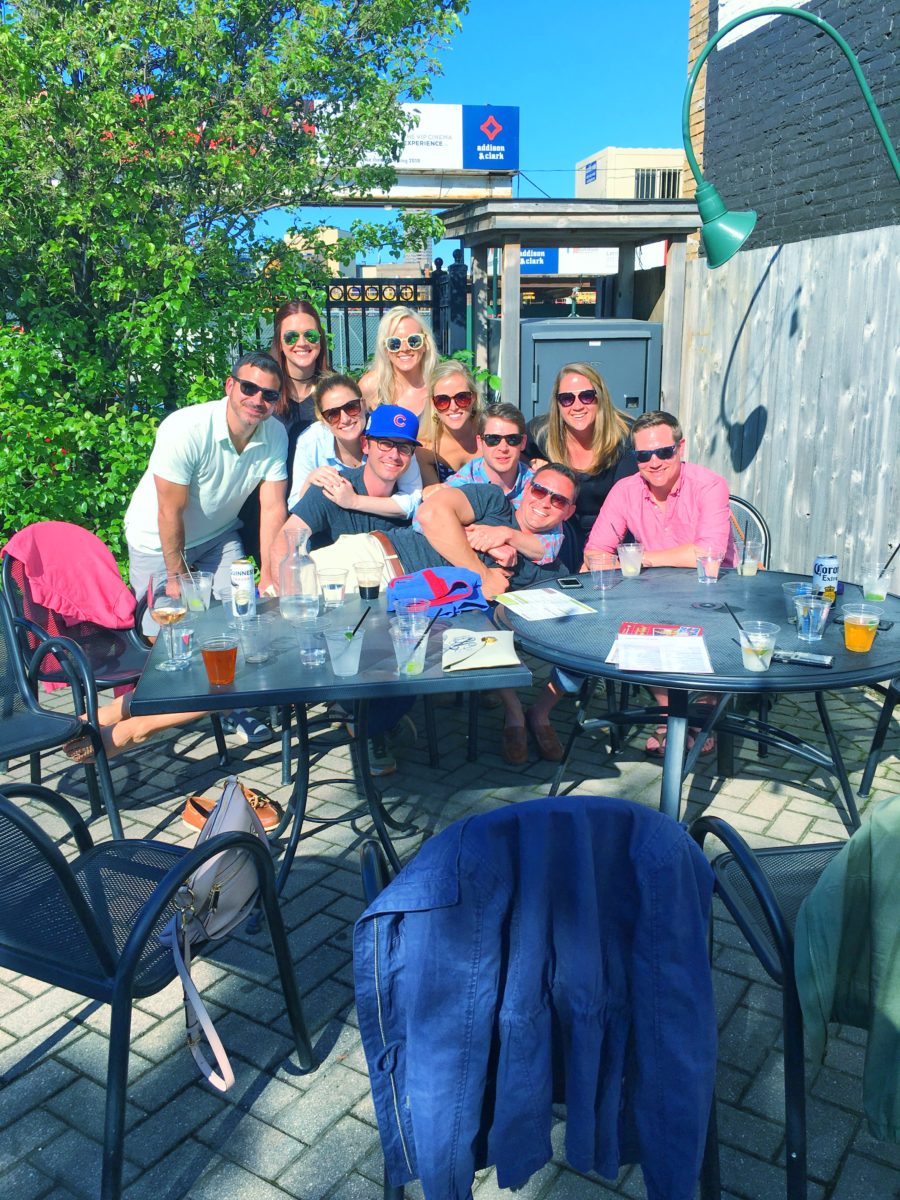 Sitting on our friends rooftop for hours on end is my favorite activity of all time.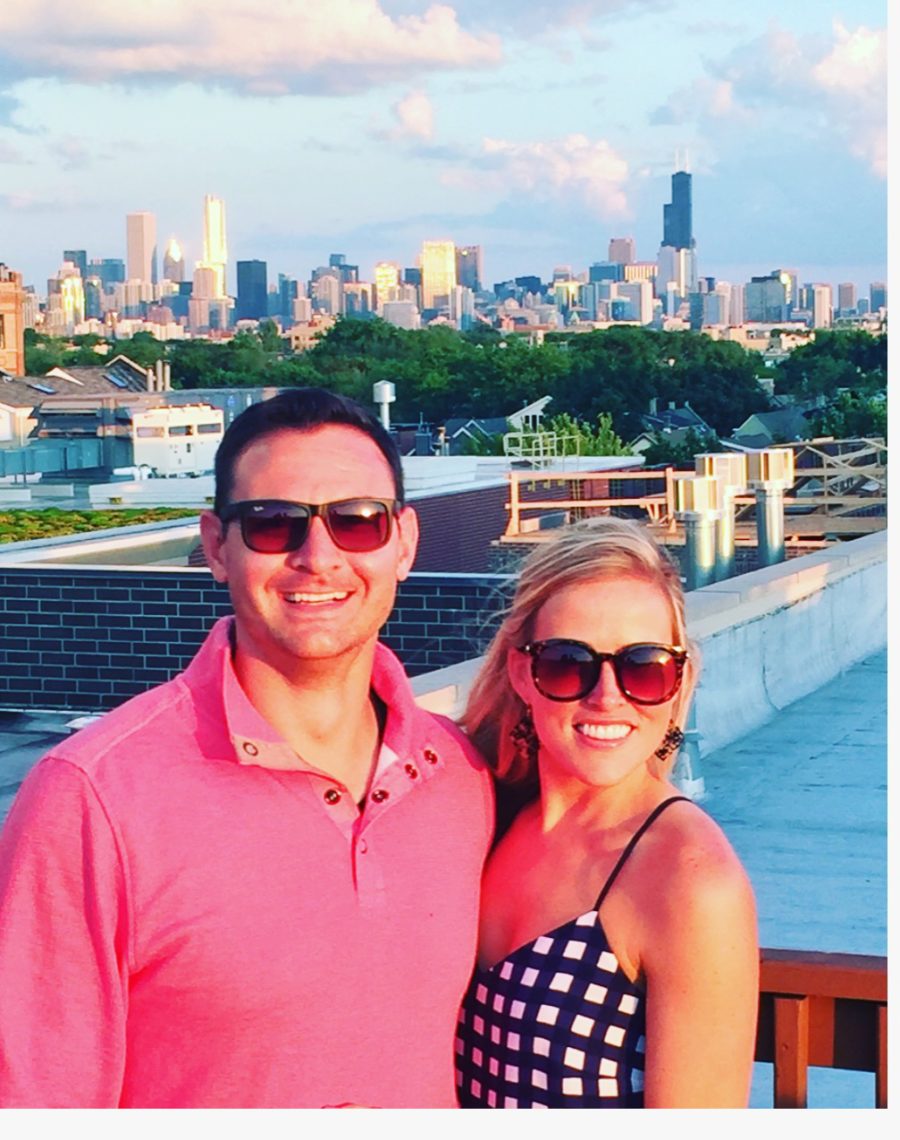 Leaving Chicago is always hard for me.  I miss it so much, especially after weekends like this one.
my body on the other hand needs a serious break! and a detox! 
Luckily we are back beginning if August so I won't have to wait too terribly long for another visit!
There isn't enough caffeine in the world for me to keep my eyes open at work today.  Pray for me.