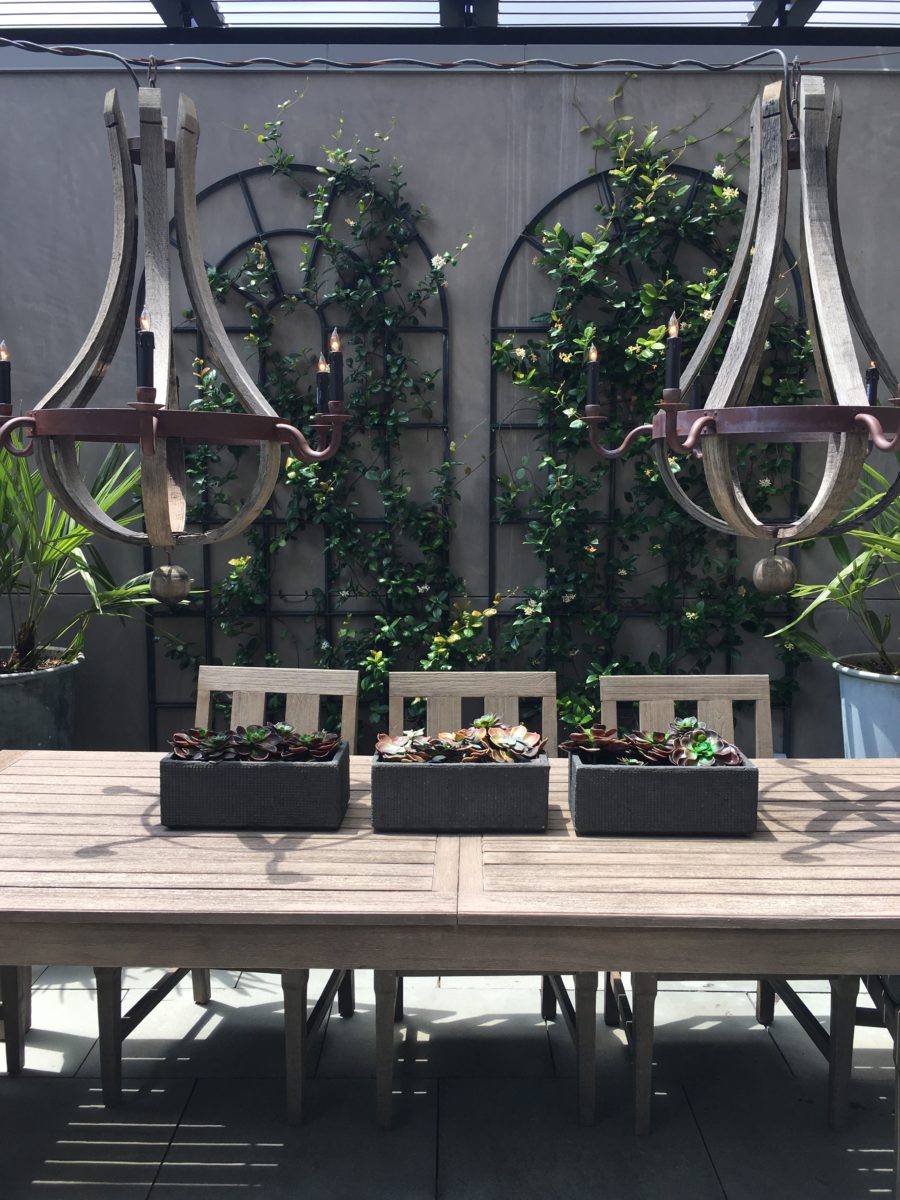 I hope you all had a great weekend!
We had Kip's mom and stepdad in town for the weekend so it was a busy one!
I "made" one of my favorite appetizers from Trader Joe's to have with cocktails before dinner.
It's a cheesy pinwheel pastry thing, and let me tell you,, this thing is so freaking good.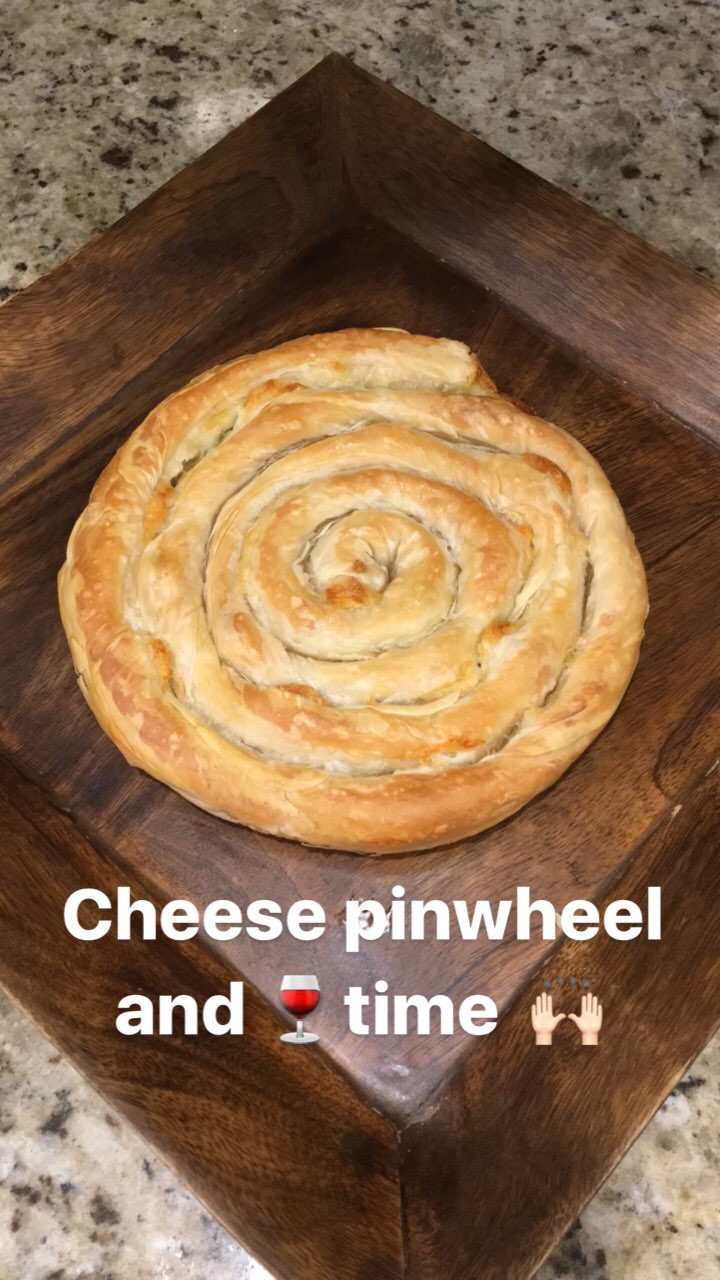 (I always have to bake it for twice the amount of time the box recommends, just a heads up! It always says 25-30 minutes and mine is always more like 50 for some reason!)
Friday night we went to Gypsy Kitchen for dinner.
You may remember we went with friends a few weeks ago, but due to a severely drunk waiter and him serving gluten to our celiac disease table we had to leave!
Kip and I were excited to go back and try the food and I can happily say we had a great experience and loved it!  And our waitress was amazing so that helped too 🙂
We shared tons of amazing dishes since it is tapas style.  I would recommend the sangria, a large charcuterie plate, the chickpea pancake, the fried chicken, pan con tomate (their version of a bruschetta), and the chorizo!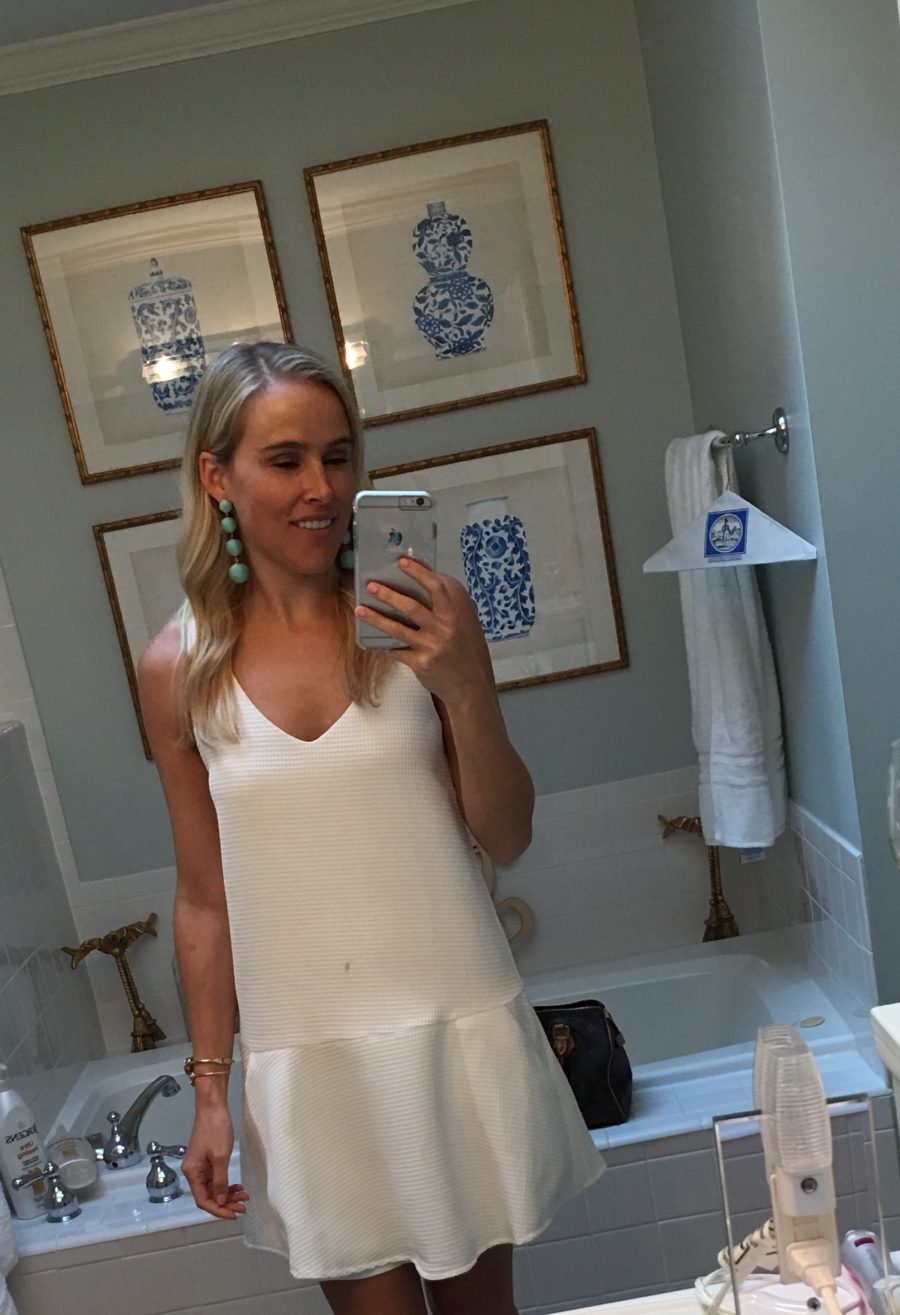 What I wore : WHITE DRESS runs large  // HEELS just sold out 🙁   //  EARRINGS
I love this earrings! They were a total steal from Francesca's!
They always have buy one get one 50% off too!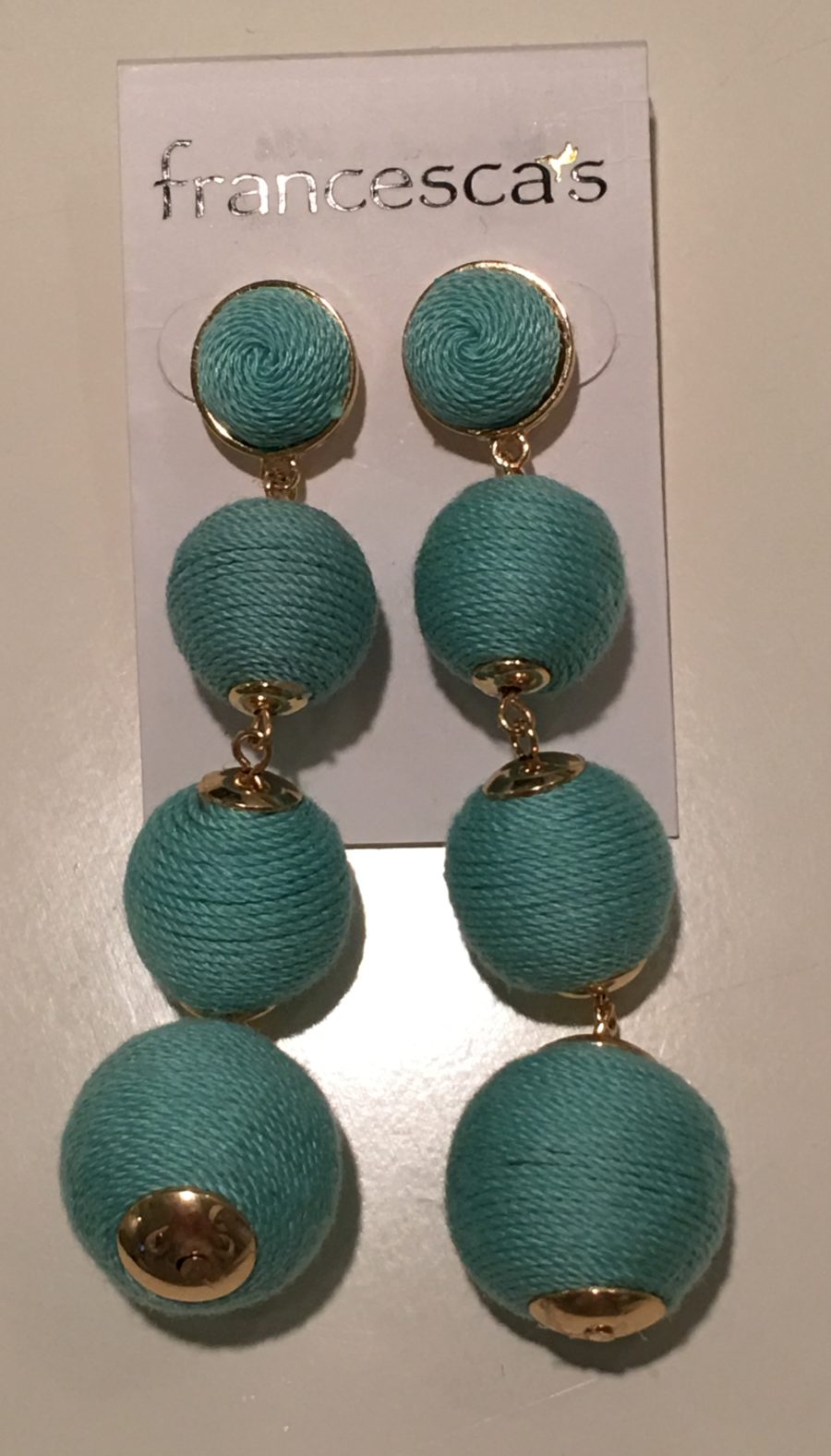 Saturday we went to brunch at South City Kitchen which was also incredible!
Their patio is so nice because it is covered with a clear ceiling in case it were to rain and it also has those misters to keep you cool on the hot 90+ degree days!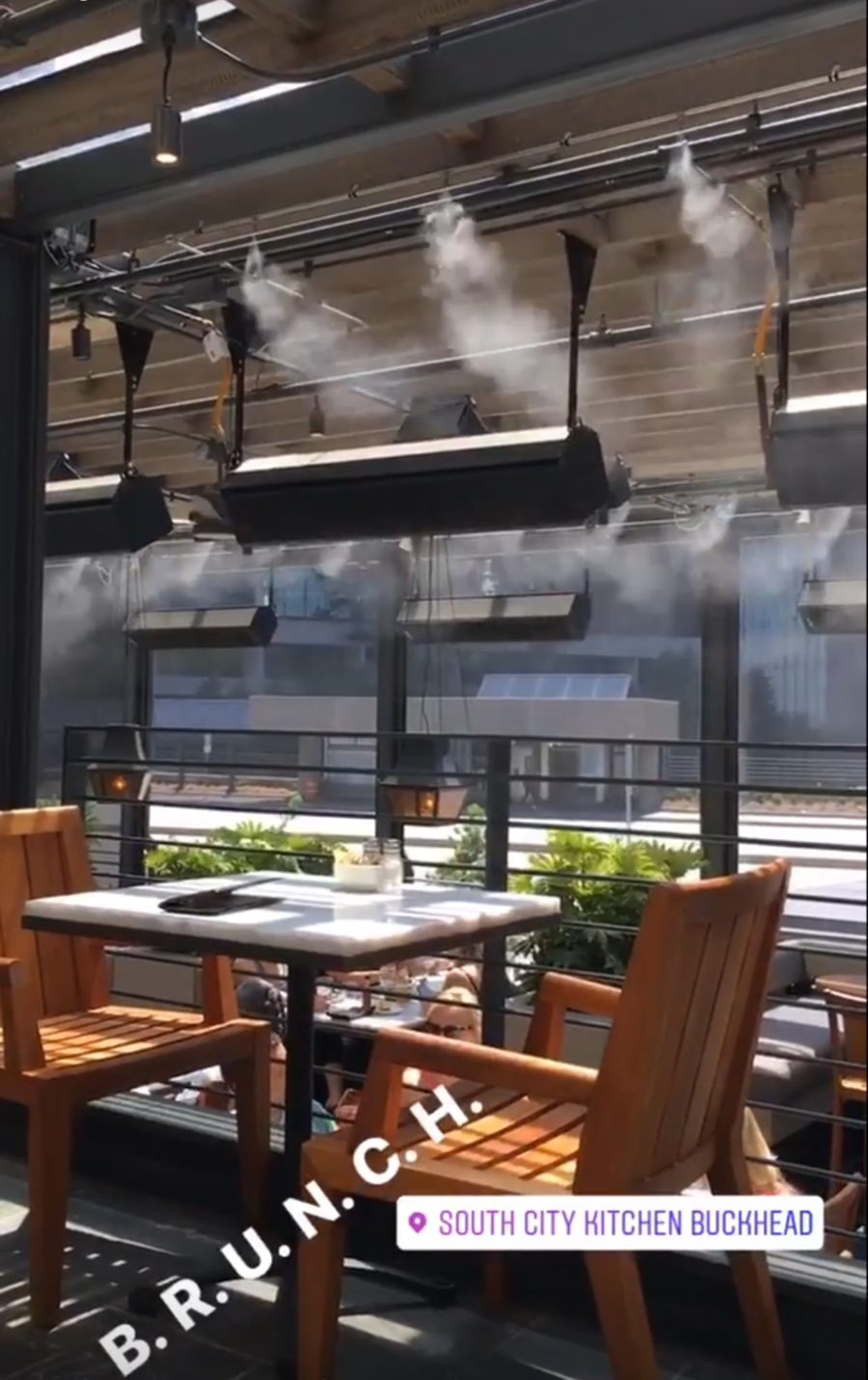 Their pimento cheese and crab toast were incredible.  I am not a crab person, so I was just going to try a tiny little bite, and these toasts were insanely good!  Everyone loved their dishes and the feel of the place.
After brunch we drove around through the pretty streets of Buckhead and went to check out Restoration Hardware.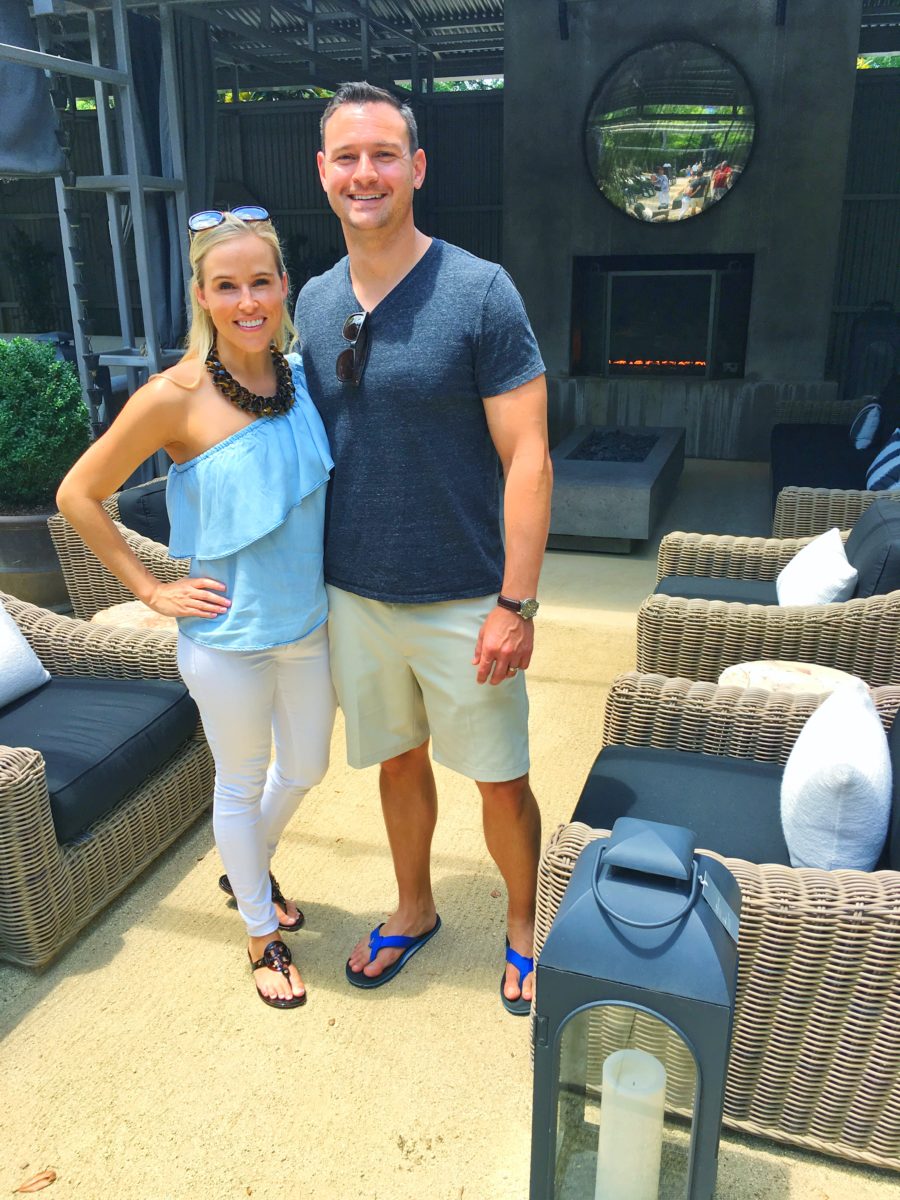 OUTFIT : ONE SHOULDER TOP // NECKLACE // JEANS // SANDALS

The Restoration Hardware in Chicago at the Three Arts Building is absolutely gorgeous, and has the most incredible delicious (and beautiful) restaurant in the center of it.  Their cheeseburger is truly to die for!
The Restoration Hardware here did not disappoint, but there isn't a bar or restaurant at this one!
The whole place is gorgeous and the outdoor space off every. single. room. was incredible.  Definitely worth strolling through on a pretty day!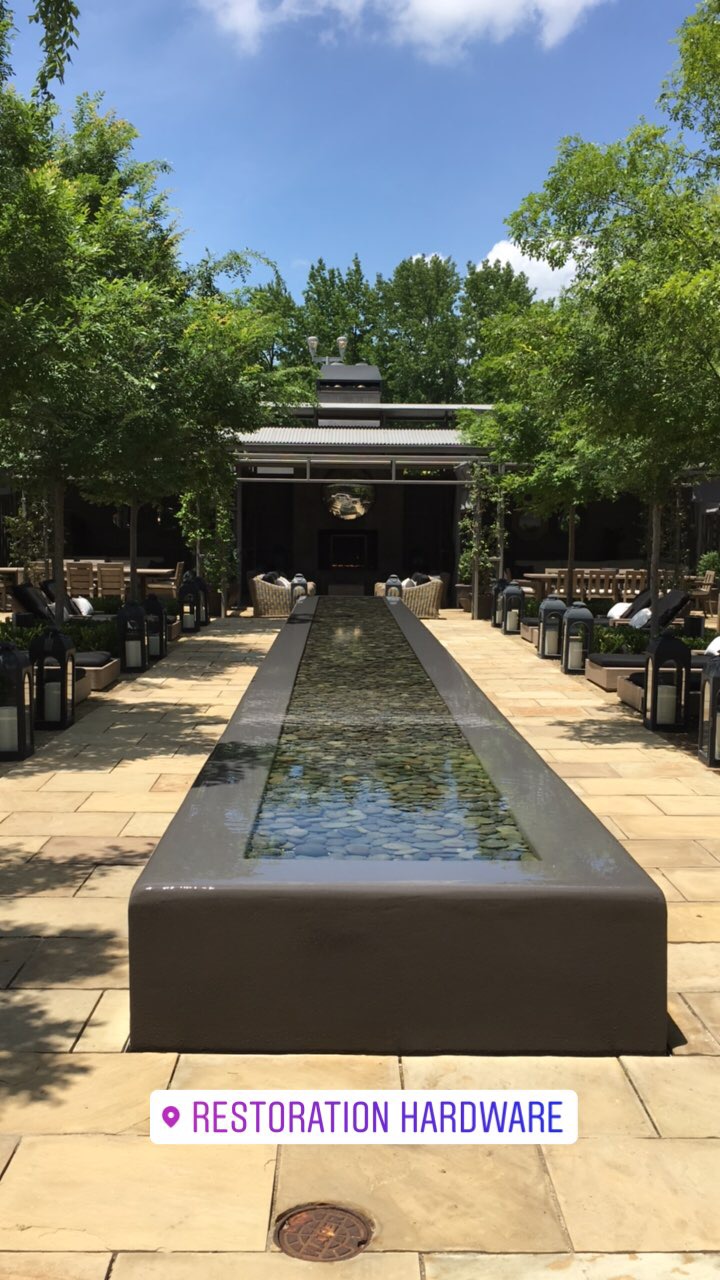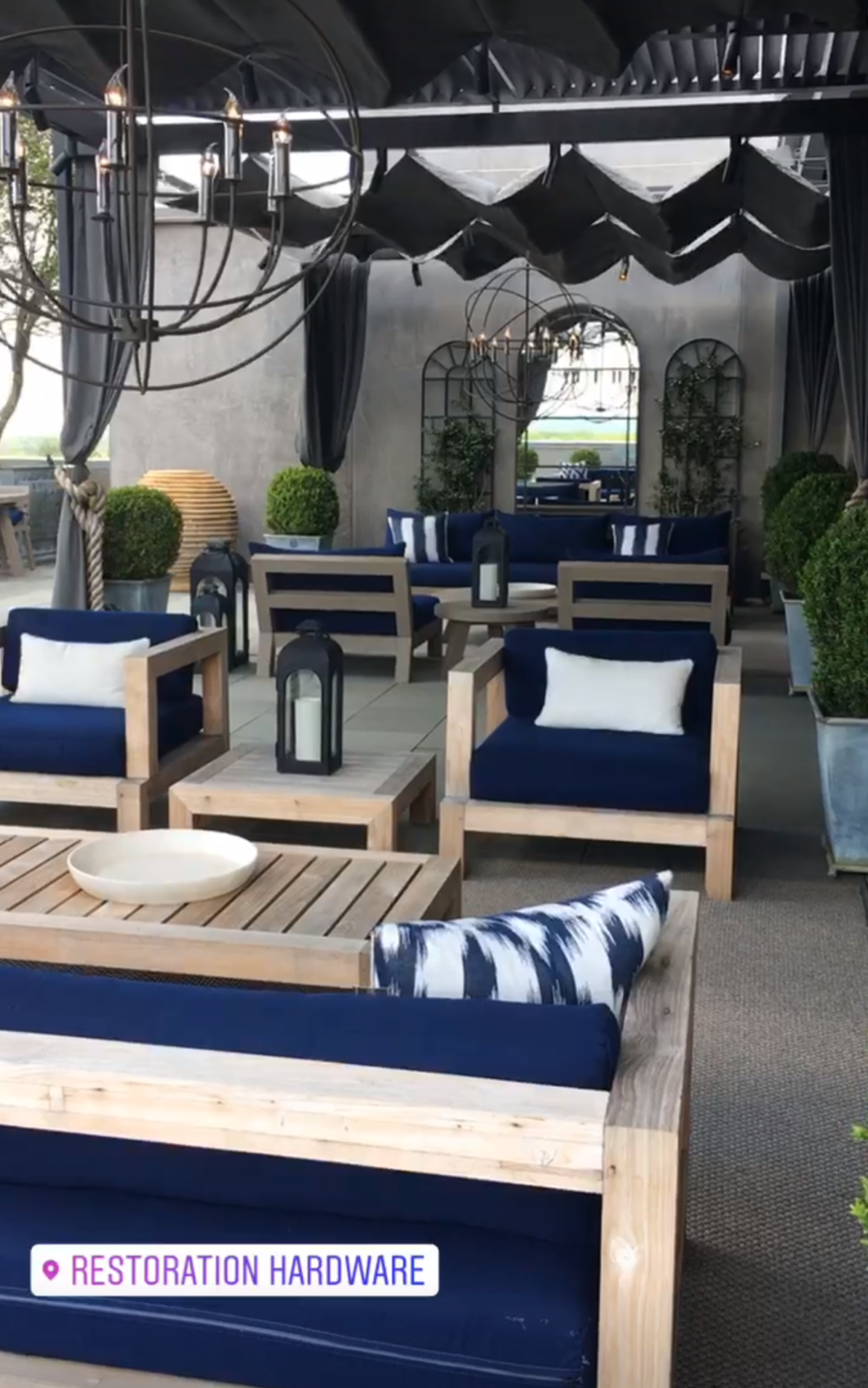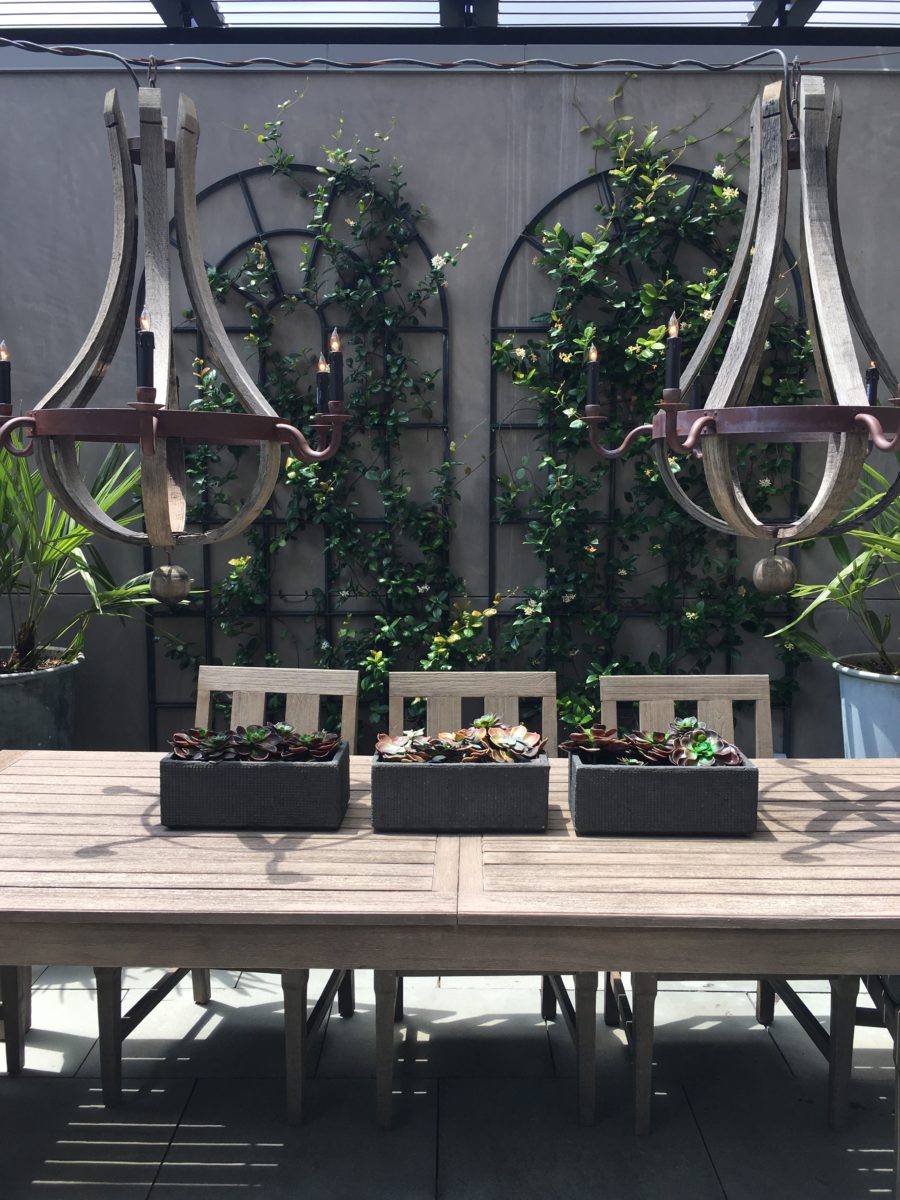 This chair was not my favorite aesthetically, but when I tell you it was the most comfortable thing I have ever sat in, I am not exaggerating at all.
I want to sleep in this instead of our king size bed.  And I love our bed!
I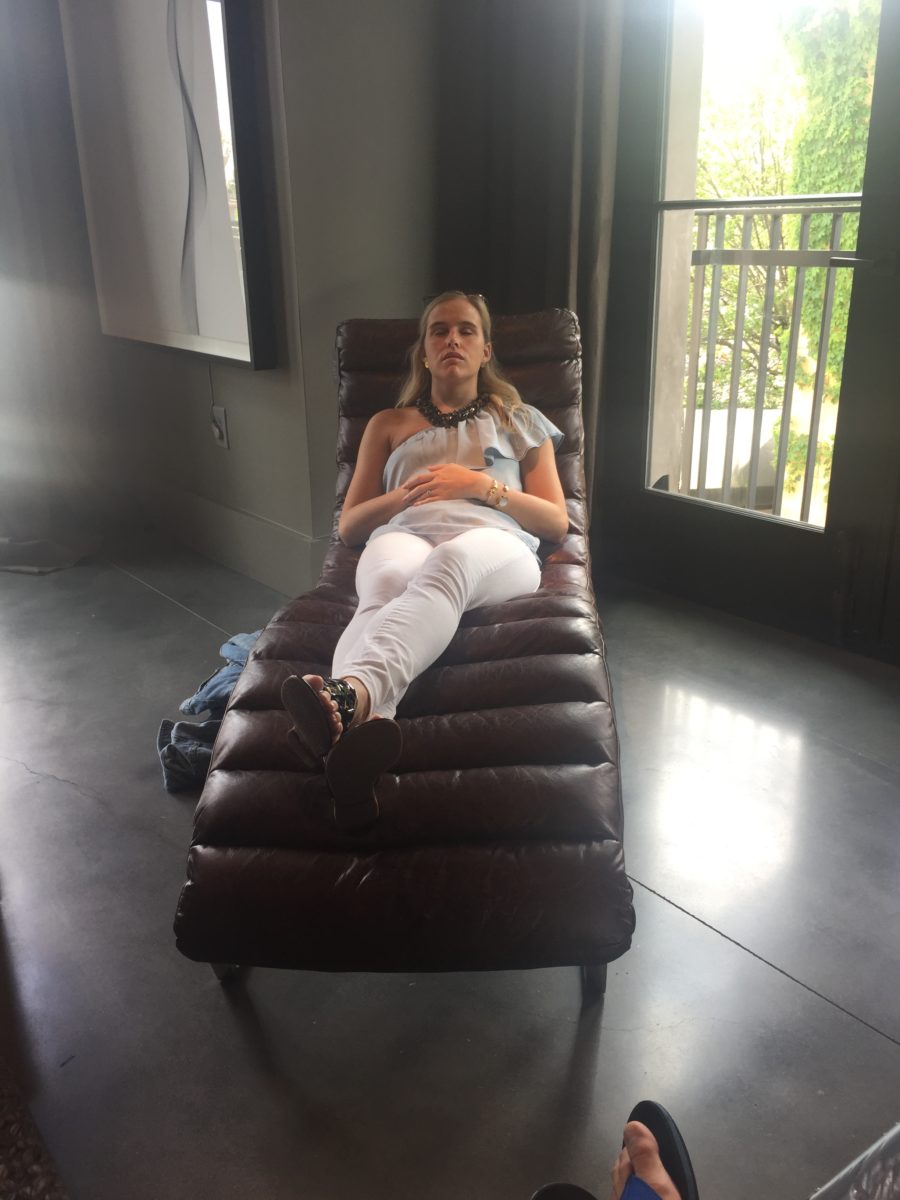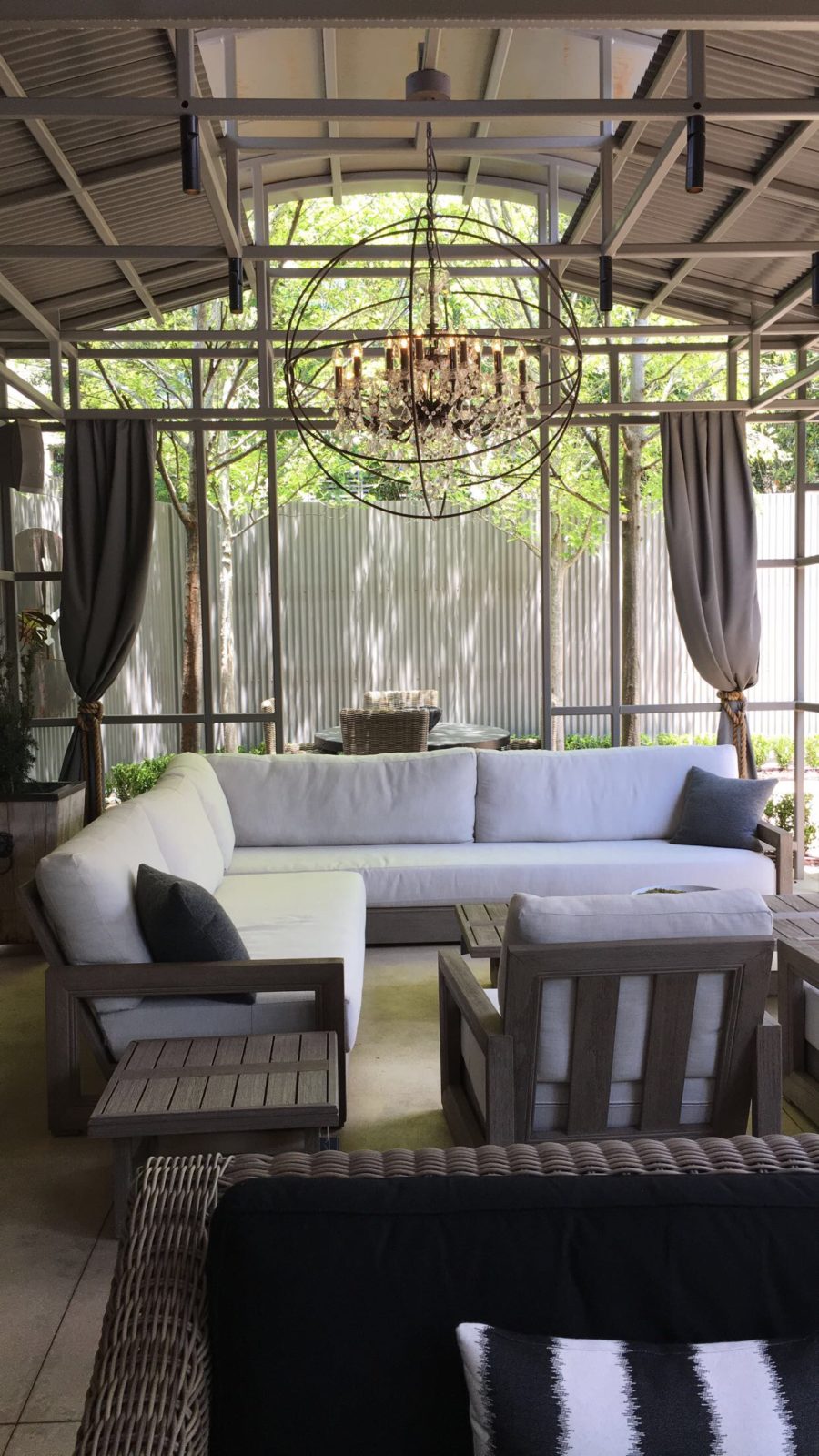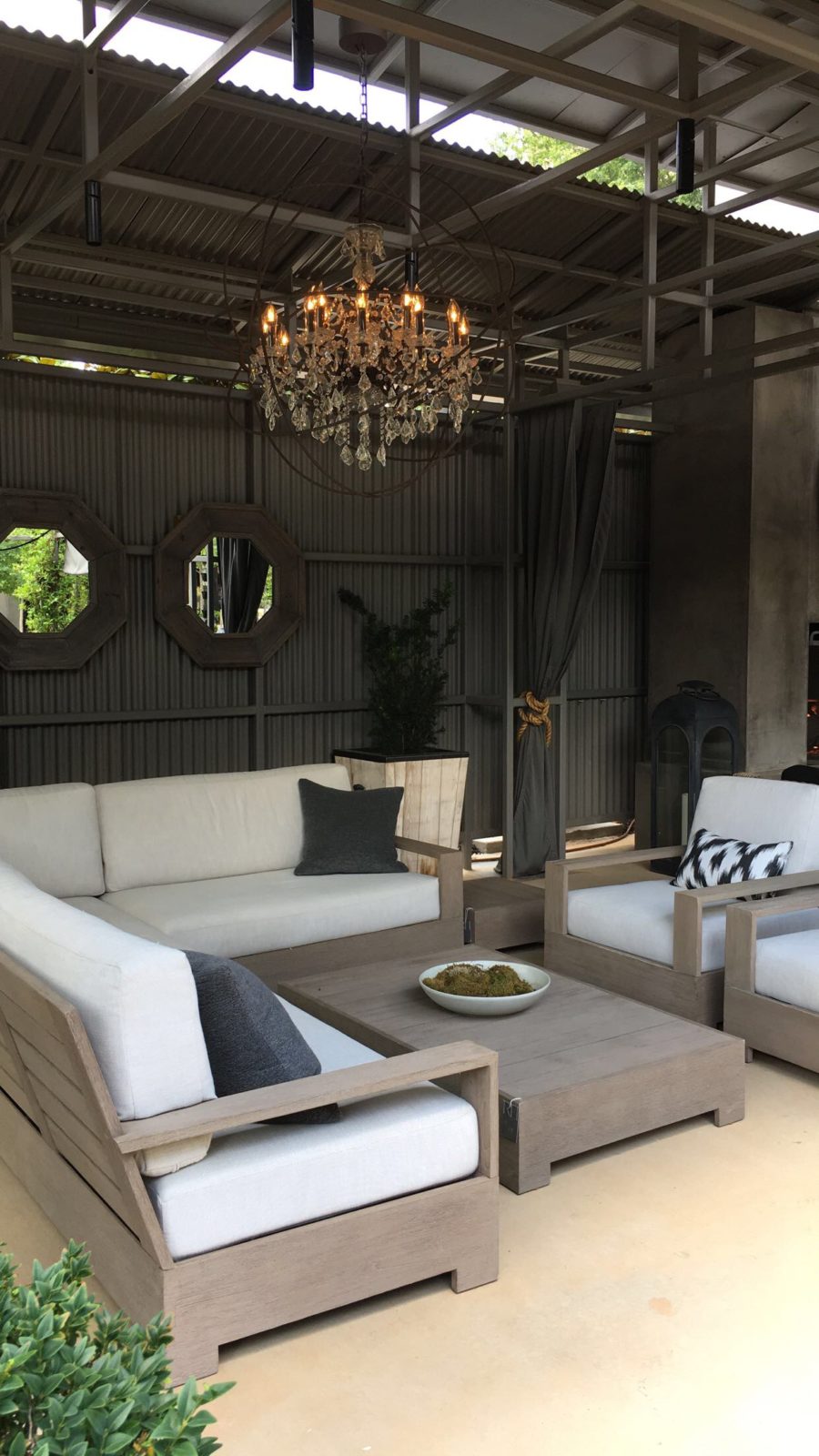 It gave us grandiose ideas for patio furniture when our new deck is finished….. but unfortunately I don't think we'll be purchasing any outdoor sofas from them 🙂
thank you all for your IKEA patio furniture recommendations on instagram! Who knew!?
do any of you have the wicker furniture and what are your thoughts?! 
To wrap up the weekend of extremely unhealthy eating, I figured why stop now
and made my overnight breakfast casserole for us to have Sunday morning before they headed back to Chicago.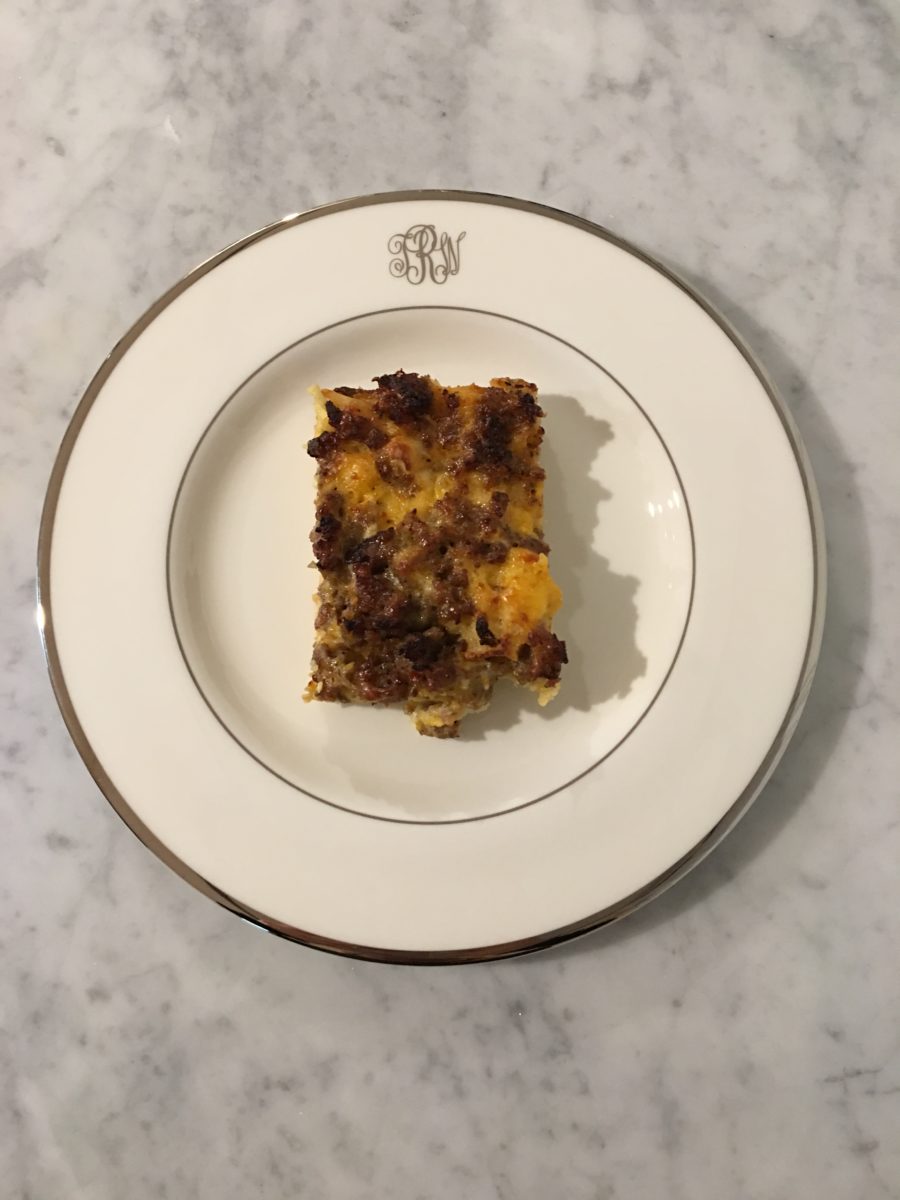 It was a great weekend overall, and other than a huge downpour Sunday morning, the weather was perfect.
I wanted to share a few of my favorite pieces of jewelry lately.  I don't change my jewelry up constantly, so when I find something different and wear it on repeat, I know I really, really love it.
This necklace that I wore over the weekend is a particular favorite!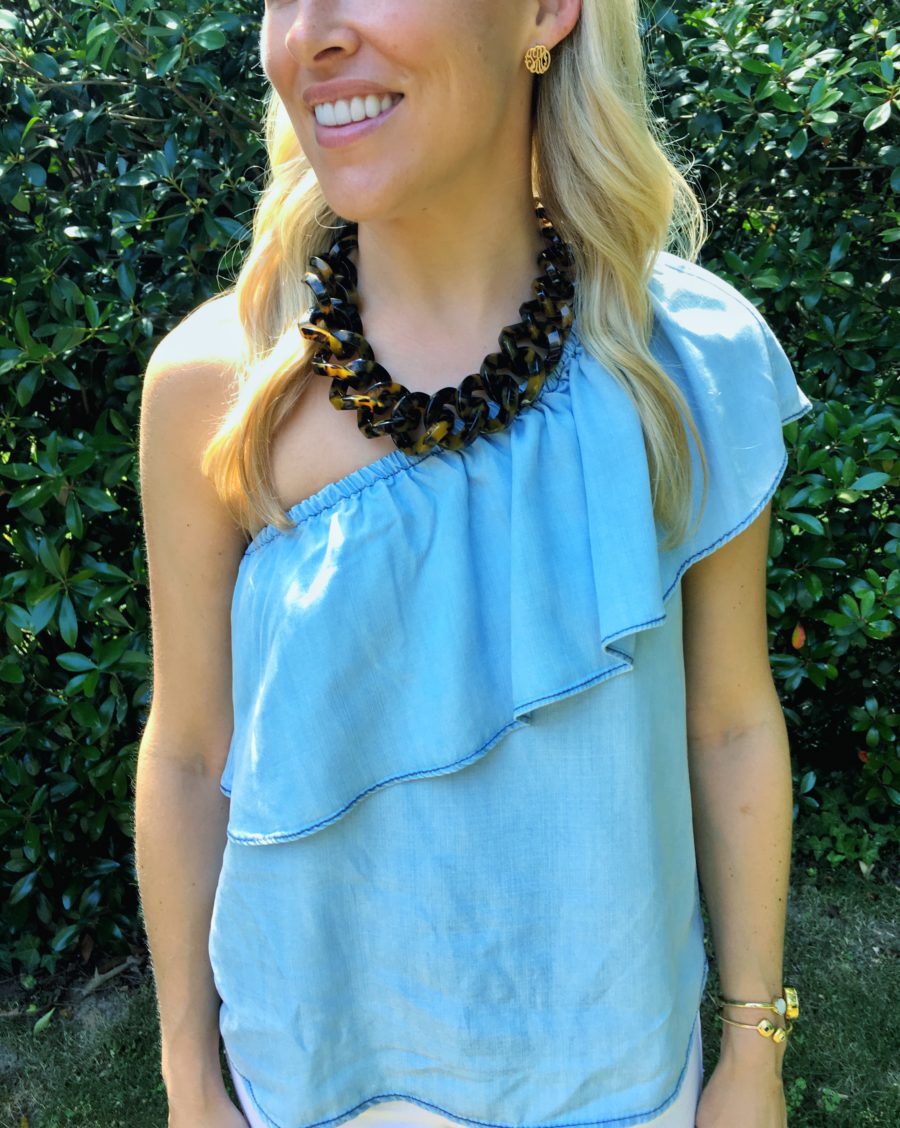 ONE SHOULDER TOP // NECKLACE

It is such a versatile necklace that I've already worn with dresses, jeans, you name it!  You would think it would be heavy and uncomfortable, but it is perfect.  It is such a lightweight necklace for how large it is!
If tortoise shell isn't your thing, what is wrong with you?, they have plenty of other statement necklaces to drool over!
The exact one above comes in a dual shade as well!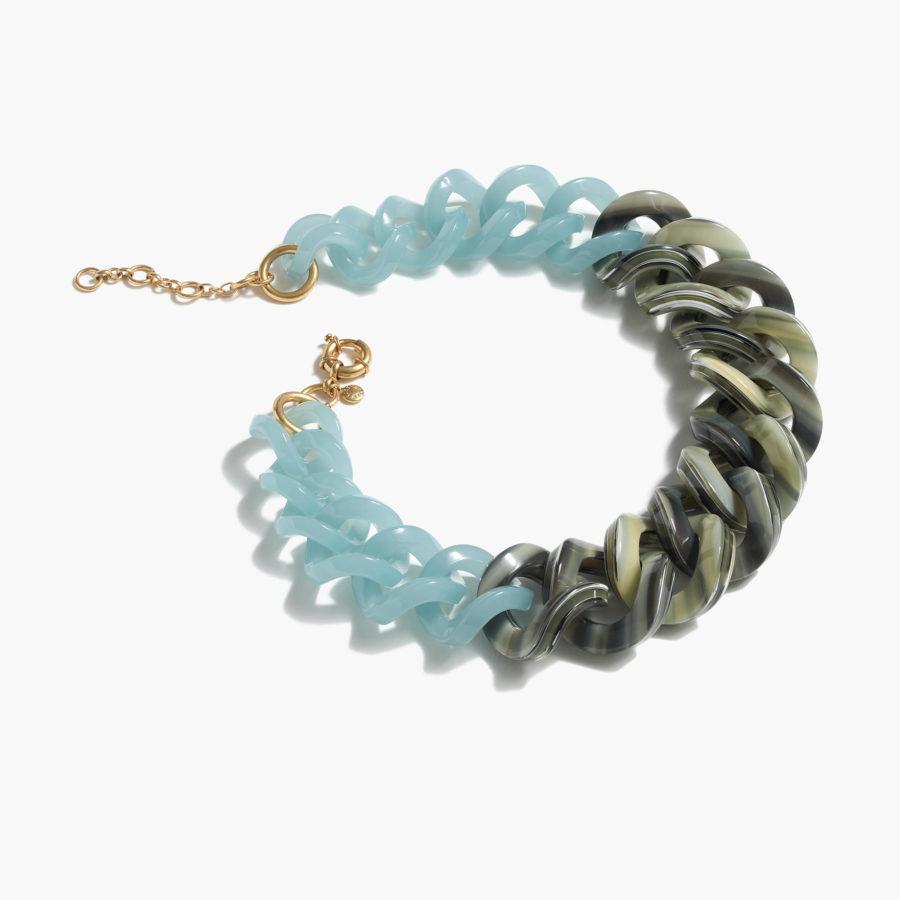 // COLOR BLOCK LINK NECKLACE //
I love these solid color link necklaces, too. 



// LINK NECKLACE // 
Two beautiful ombre versions – I of course am partial to the blue!


// OMBRE LINK NECKLACE //
And some adorable double strands with cute ribbon detailing. 



// DOUBLE STRAND LINK NECKLACE // 
This last necklace is a bit of a departure from the link necklaces above, but it is so fun and has bits of everything good: gold, tortoise shell, turquoise, tassels, and more!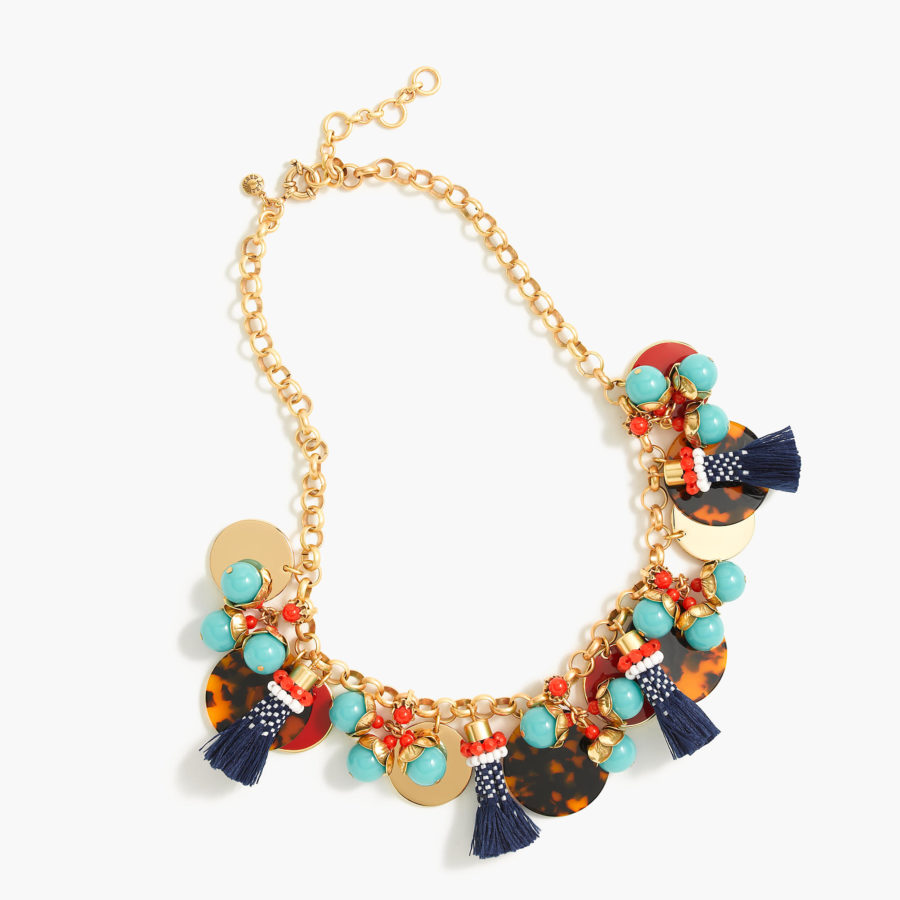 // TASSEL NECKLACE // 
and one more on a totally unrelated note:
how stinking cute are these pineapple earrings!!??
Happy Monday Everyone! I hope you have a great start to the week!
I can't believe it is already Memorial Day Weekend next weekend!
This year has FLOWN BY.