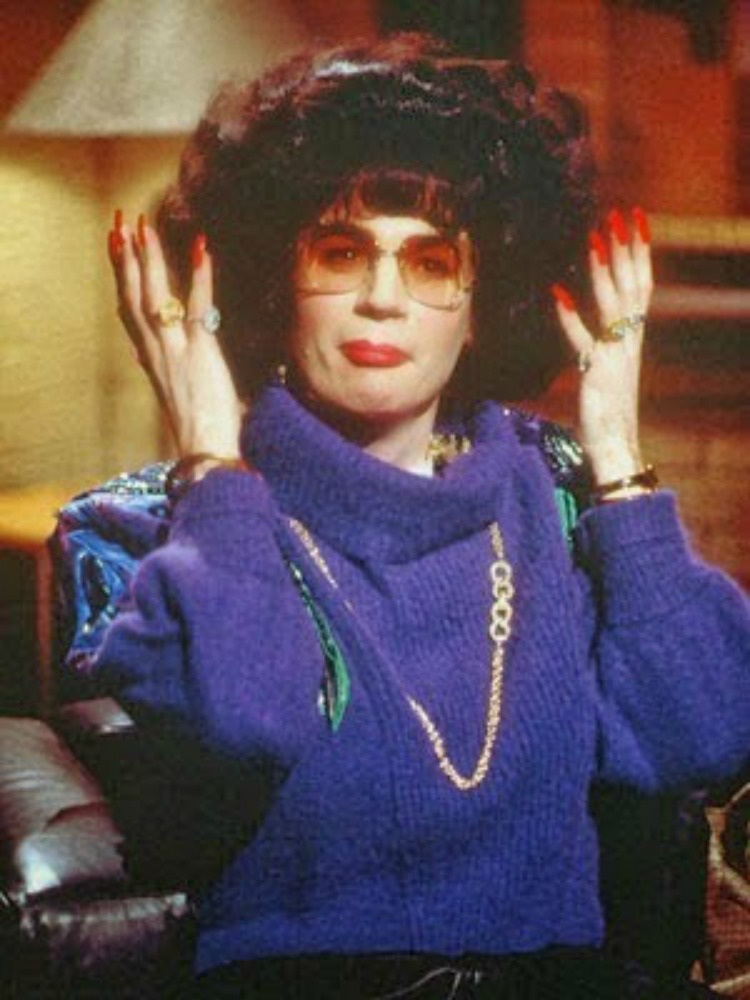 DISCUSS AMONGST YA-SELVES……. 

:: Southern Charm :: 
This lunch between Hashtag Carpenter Craig and Landon, the two unemployed cast members who are portrayed every episode as being completely delusional about the realities of life and just waiting for the rich friends/significant others to save them from their sorrows, is HILARIOUS.  They perfectly play right into the role and I'm sure are completely unaware of it.  Naomi calls when she leaves class and is en route to work on a charity event and Craig's just happily "Hey babe, just having a beer and a charcuterie plate – see? Who needs to take the boards when I can say charcuterie! – with Landon living the life!! You need to learn to stop stressing babe!! It always works out!! I'll have the step and release, the thing I don't even know the name of, ready in no time."  I don't know how she does it…. I'd lose my mind…. at least she finally snaps at him later this episode.
You know I love the little street shots of Charleston and home shots they do on this show, and the aerial shot of Patricia's house was absolutely amazing.  I knew her house was huge, but damn! When you see it from over head – my goodness!
I finally just took a picture of my TV since there are no photos of Kathryn in this purple Herve Ledger that I keep discussing….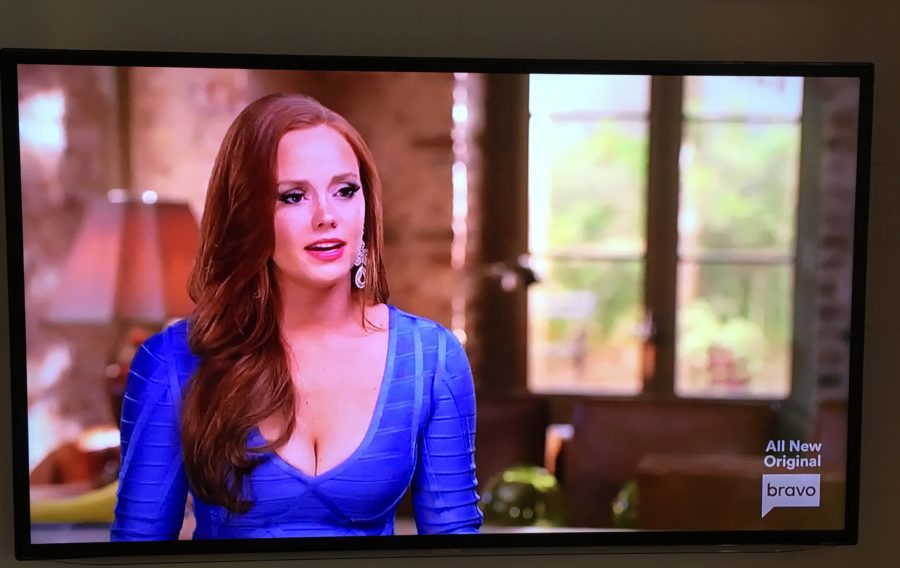 so now I've got this bad boy read when I need it!  Just such a poor choice/
Speaking of poor choices….. Okay.  I just have to say this.  I'm sorry.  Not sorry not sorry, but sorry.  Kathryn isgetting out of her car and I'm thinking "Welp someone doesn't care about the camera crew she is just not interested in putting in a stitch of effort today."  And then it shows her walking into…… A MODELING AGENCY!?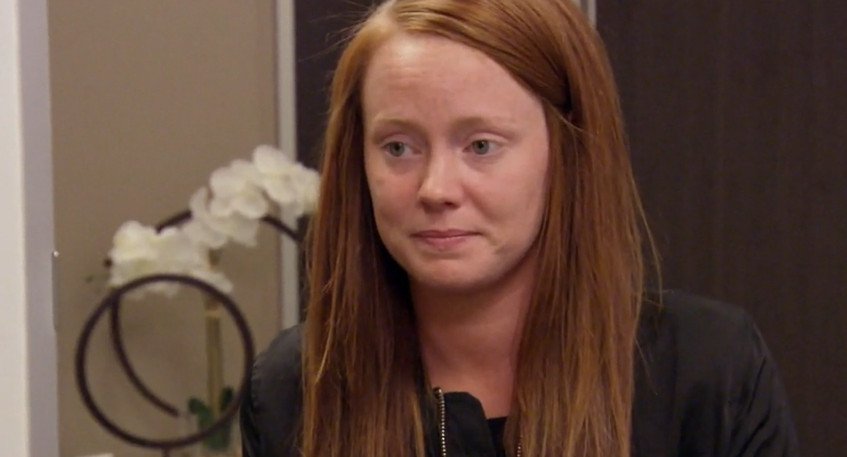 WHAT!? Am I crazy for thinking you should put effort into your appearance to try to get singed for MODELING?!  Maybe they ask you to be natural, which in that case I retract my statement.  But no, I don't…. can't you put on NATURAL make up and fake it?!?!   To end on a positive, she looked gorgeous in some of those modeling photos.  I'm sorry…. but walking into a modeling agency like that, and showing all of your old photos as though it's your portfolio, it just had be said.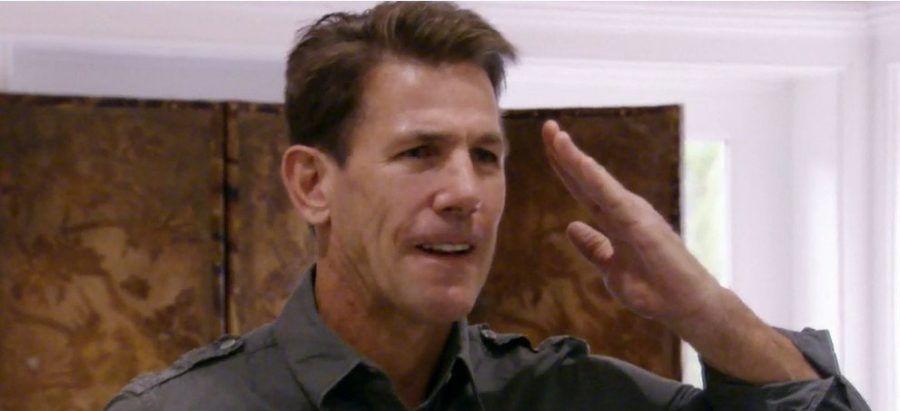 T-Rav saluting himself in the mirror like a General and having a fake conversation with Landon….. These nonsense moments are lovely little moments worth airing.  Landon and Travis sit out on the balcony and he says "I just need to find the right woman….. with a pleasing personality, of which you have no problem."  And  Oh. My. Word. Landon laughs this absolutely insane laugh!!!! You know, one of those laughs a woman can give a man if she's flirting – but 10x more over the top.  Because of this, now I actually DO think they slept together !! Or if they didn't, that she does want to.   I hope that whole portion of the scene was editing and that laugh was not in response to his stupid pick up line.
This episode is really just a full on bash-fest of Carpenter Craig.  But he does it to himself.  He just doesn't know why Naomi is stressed! Craig's not stressed ! He has the step and release on it's way.  Why stress about anything in life!
They get into the car and an argument begins because Naomi says she was pleased about having an adult conversation with Shep and agreeing on some things.  Carpenter Craig gets pissed. How dare she agree with Shep!
And then he really spirals out of control…. FAST……like the way only a bored housewife at home alone all day with only Gizmo the cat to talk to, waiting for the partner to come home and entertain him, and someone to talk baby talk to can do. 
He says "It's like an abusive husband putting down his wife" in reference to what Shep is doing and I truly have no idea what is going on. Naomi laughs so I think she has no idea either.   I don't know what's happening, but I am loving his meltdown. 
There is a scene with Shep, T-Rav, some random girl, and Shep's friend.  They discuss something about being related and sleeping with the same person or something like that, but really, who cares.  That is not what is important in this scene.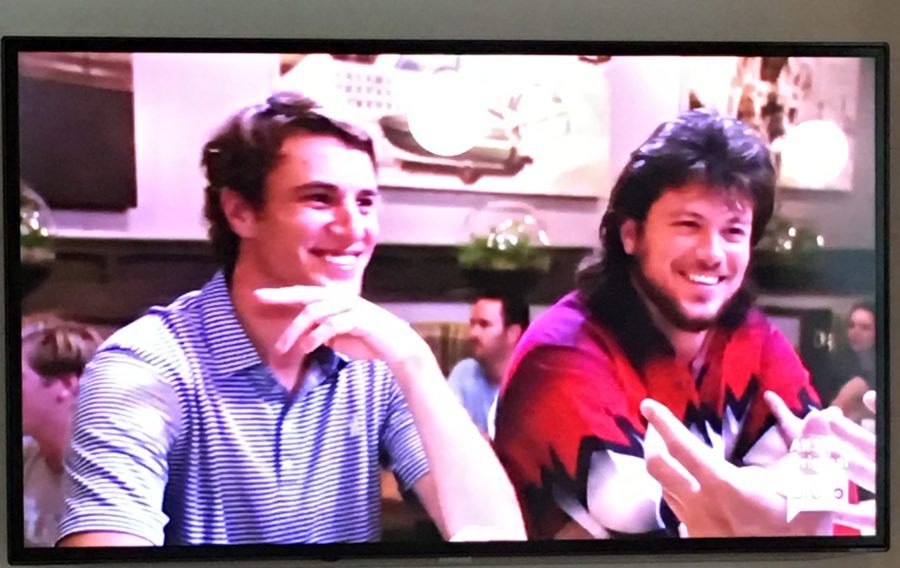 All you need to focus on is Shep's friend.
WHO is this Walker guy?! He is straight out of the movie hot tub time machine with that hair and outfit.
It warranted an iPhone photo of my TV for you all 🙂 
It's moments before the Charity party and Craig needs Naomi to see the ENTIRE step and release – she sees it and says it looks great.  But that's not enough! He did one thing and wants more praise! He is begging her to roll the whole thing out and she has to remind him that "it's the same thing repeated over and over again."  I can't.
We arrive at the charity party, where of course nothing is done and Carpenter Craig has completely dropped the ball (but DID manage to get his hair juuuuuuuuust right while chit chatting with Gizmo the Cat before leaving at the latest possible minute for the party). There's no way her parents aren't disappointed about this whole dating situation??  
Cameron looks absolutely adorable in her printed shorts and a white top.
And Landon looks super cute at this event too! Hair and all! 
Naomi is talking at the party to one of Craig's law school classmates and he says "well from the internet he looks like a great gardener" I. Die.  So good.
We finish with Cameron's friend switching from Team-Shep to Team-Shep-2.0 with Austen…. uh oh…..
:: A Recent Kathryn Update :: 
It has been reported that she got kicked out of her son's christening this past Easter Sunday.
Well…. if it was anything like Kenzie, who was Christened 3 times I believe, she shouldn't worry because I'm sure there will be more in the future…. but I digress…


If this story is true, it was a disaster.
(Kathryn accusing Thomas of being with the nanny's 20 year old daughter, screaming profanities, and all of this at the Christening!)
If her and Thomas ever sleep together again….. I swear.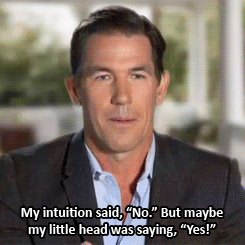 :: Vanderpump Rules :: 
There was a new revelation for me, regarding the Bachelor/Bachelorette party in New Orleans.  I had no idea that when Sandoval kicks open the door and yells  "look at him!!! he's a battered wife!!!" that Schwartz was sitting on a toilet ! I thought he was sitting on the edge of a bed ! And I've seen that scene like 5 times ! GROSS!!!!!!

The moment we have all been waiting for : Shay and Scheana reunited for the first time in 4 months.

Did you see the expression on Scheana's face when she saw Mike Shay come out?   Me neither.
Ba-dump-chhhhhhh…. Get it? the Botox and filler… no expression…..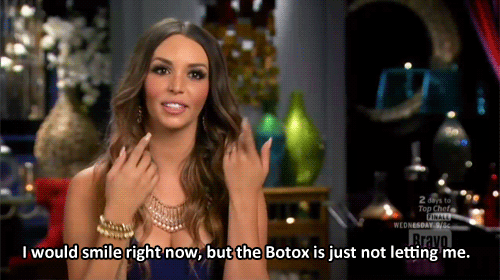 My-boyfriend-Andy-Cohen asks his first question and she's crying 3 words into her response.  I feel so bad for her.
(I continue watching and then……)
Okay wait…I don't feel as bad…. because now she has a compact out fixing her eyes the entire time in a mirror while Shay is attempting to talk.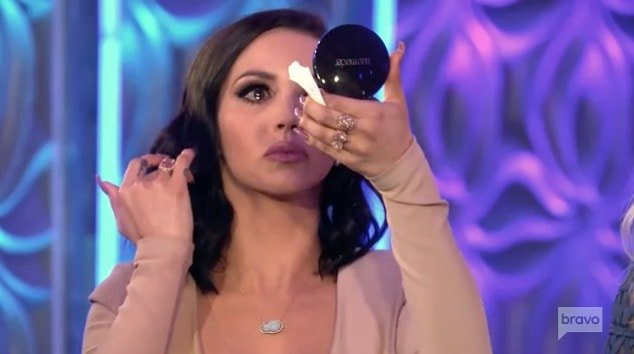 Andy is looking at her like UMMMM SWEETIE.
This really reinforces the whole "you never listen" and "its all about you" thing when you can't even listen to this ONE LAST conversation with your husband and you need to stare at yourself in your compact the whole time instead.  
Shay says as much as he has ever said every time we see him….. which is pretty much nothing.  Arianna is begging him to talk, to say his side of the story.  And he still can't think of words. is he on drugs today? 
What he did say was pretty incriminating…. he did not deny any of the drug things.
Scheana : DENY IT!  Shay : long pause with head shake. "ughhh"
um… Shay… I know you are new to this whole  "talking" thing, but that is not a good way to deny it.
And it certainly didn't reflect highly when he's saying "oh yeah it was always 'your money your money'".  Um.  So you are mad she made money while you had none and that you were able to "make music" and buy drugs with it?
Also, you can't really say that Scheana dating someone is "too soon" and that of course you aren't seeing anyone because "you're still legally married" when you have been busted SEXTING with another girl DURING your marriage? But hey, what do I know!
Shay does win in the one paragraph he managed to speak.  That she was always going out, and that wasn't supposed to be his lifestyle anymore since he had quit drinking, but she chose to go out.
My favorite/most annoying thing about all of this is all of the social media references.  "I hear from people that watch your snapchats that you're happy, so I'm glad you're happy"  was my favorite.  So pathetic.
I really did appreciate everyone else's facial expressions during this horribly awkward encounter (James, Stassi, Jax).  I also appreciated Jax saying this was the best reunion ever and then turning to Scheana and saying "I mean, except for you, sorry."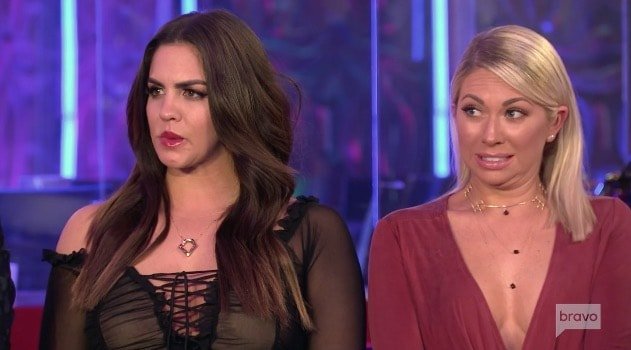 And surprisingly, I really appreciated James in general this entire reunion.  He only had one teensy weensy flare up, and it was geared at Crazy Kristin, so I'll allow it!
Slow Clap for James, and especially for his dig last week about Stassi crawling back from NYC
I never thought I'd be complementing him!
Is LVP joking that the reason Tom Tom isn't up and running is because Tom Schwartz won't commit?  A job is handed to this kid (potentially) and he says no before she can even finish the sentence.  That is how afraid of working/lazy he is.  And in no way shape or form does "he's a great bartender" mean that he Sandoval should run a restaurant?  Also, Sandoval is crying AGAIN over this.  I really can't with Sandoval.
editors note : a google of Tom Tom to see if there were any updates revealed that Taco Cowboy in the Highlands was originally called Tom Tom.  How on earth did two people want to name their restaurant that? 
:: DWTS :: 
Erika Jayne got sent home this week. Womp womp.  I just think this show and this audience was really not the place for her to shine.
Best dance of the night was definitely the Mulan Dance with Val and Normani from 5th Harmony.  I used to love that song too so it really gave me some flashbacks to my younger years.

:: RH of Beverly Hills Reunion Part II :: 
Why is PK still here? I am so sick of looking at this man's face.
Can we please quit giving him the attention he so, so, so desperately needs!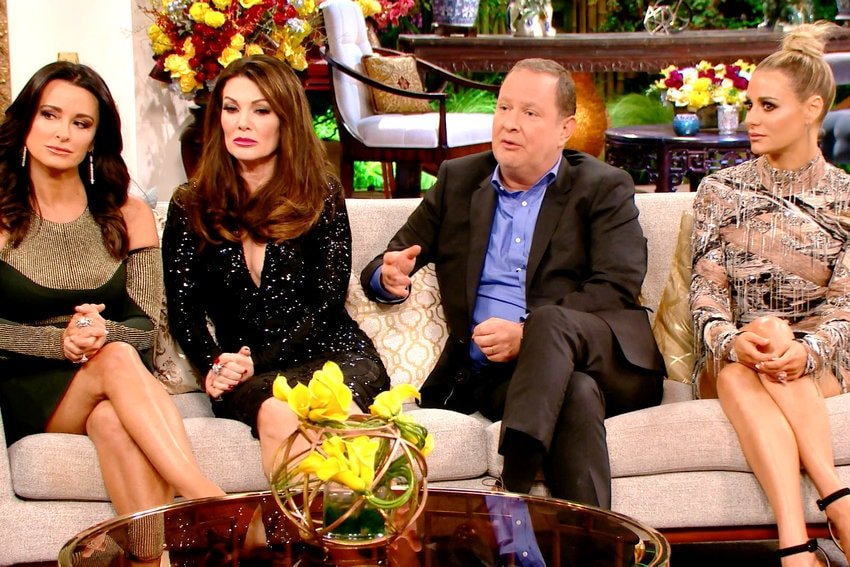 Kim dated Donald Trump? Oh my Lord. Can you imagine!?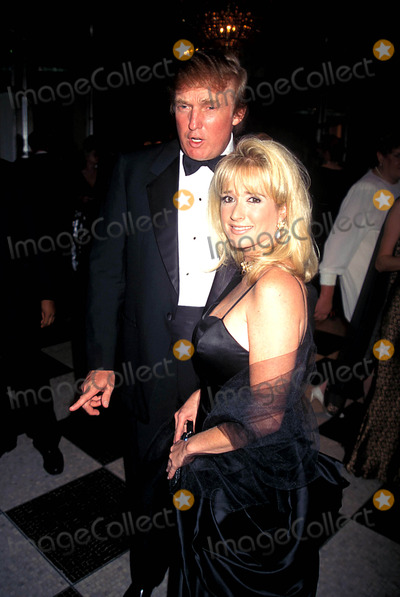 Eden looks very beautiful – with the longer hair it softens her strong lock-jaw facial expressions.
She is definitely best dressed out of this group in that Halston as well.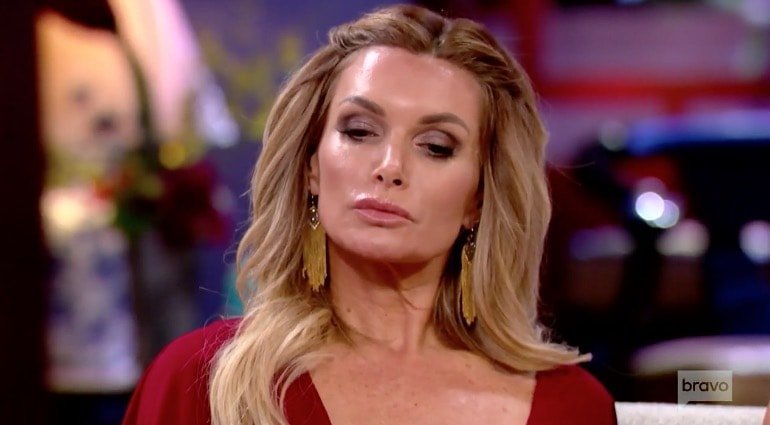 I hope she sleeps in a night-guard because her jaw is just permanently clenched at all times?!?!
ALSO.  SIDE NOTE.  I learned from a podcast where Kyle was a guest that Eden also brought a glam squad with her to Hong Kong.  So that Black Wig night? She PAYED to fly someone across the world and do that.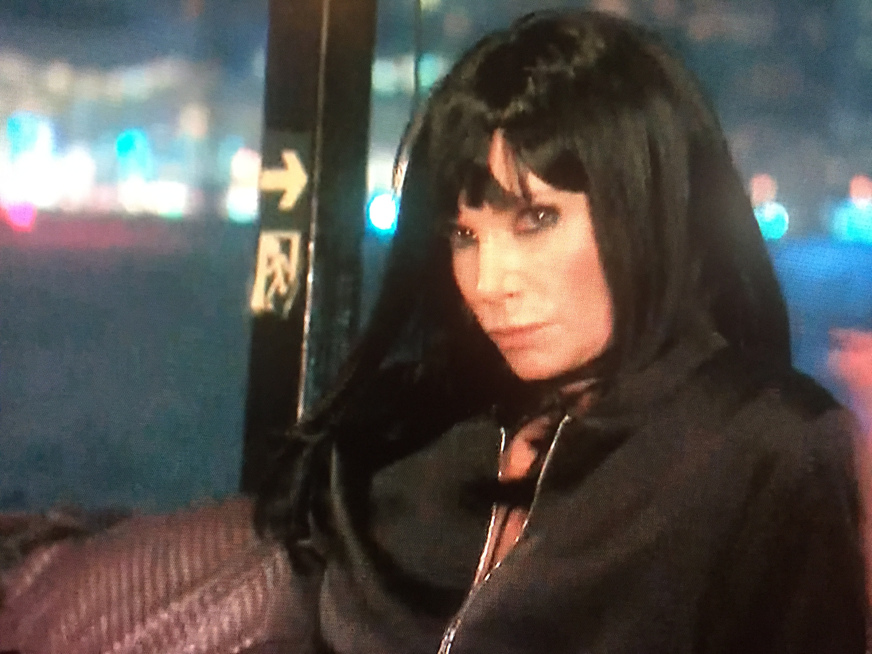 How can Eden act like Kyle was the one that did something wrong? I'm glad Kyle defended herself by saying Eden walks right in says she is cold and then says where's the drinking come from – you two are not friends!
How does this woman get to this age and not understand boundaries?
These reunion episodes are so lame so far, and a perfect example of this is that a stuffed bunny is the "peak" of this episode.
This whole Bunny thing is just so weird.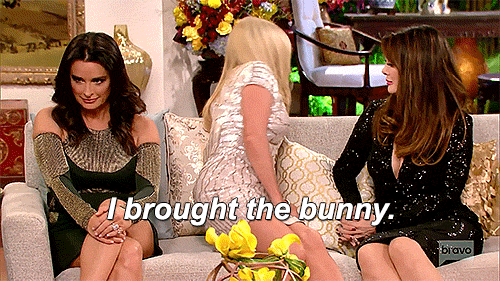 This is, like, on an Eden Level of Coo Coo Crazy.
How is no one on these couches not cracking up?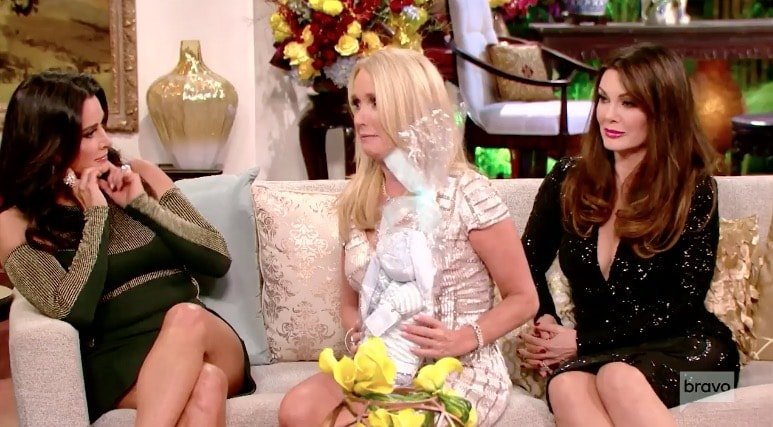 What kind of weirdo (Kim obviously) keeps this gift, perfectly wrapped, for 8 months? Was this her intention the whole time, to bring it up on the reunion? The strangest part is that she brings it up after having a huge moment about the two of them being in a good place.  It made no sense.
What makes less sense, there are TEARS over this.
Why is Rinna crying over this bunny??  I am cracking up right now.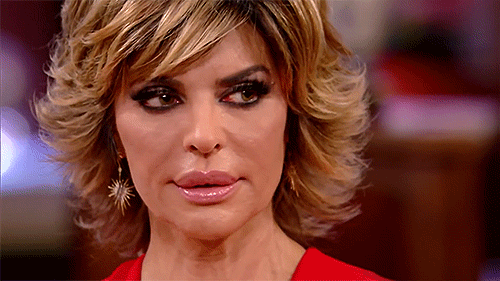 Does Rinna deserve an Oscar? Because this has got to be acting?
How on earth does this elicit this kind of response?
More exciting than this reunion is this link to Rinna in bikini for Spring Break with her kids in Cabo.
It's just not fair.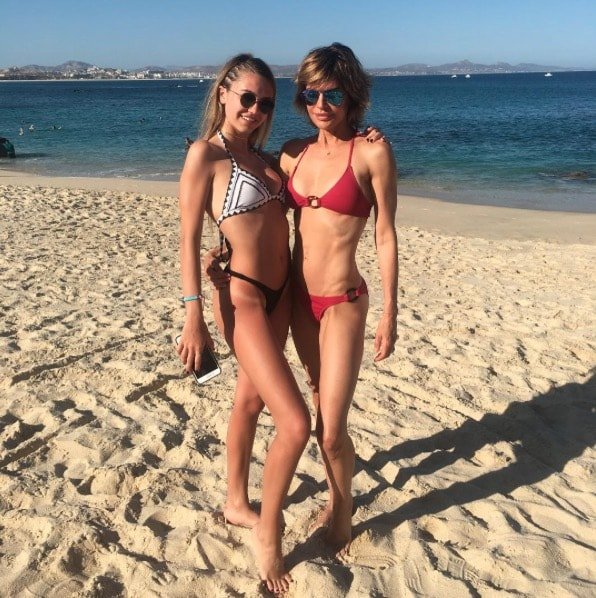 :: RH of New York ::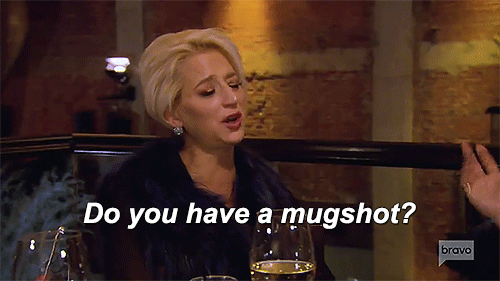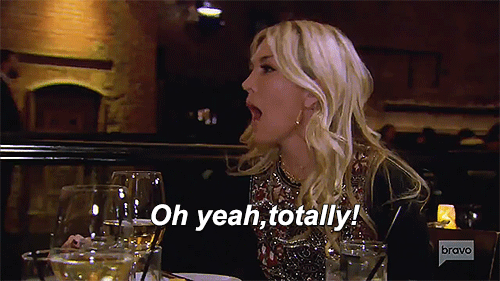 Why, oh why, must this be on Wednesday nights at 9 PM Eastern!
Looks like it will be a good episode though!
:: Jackhole Of The Week ::
I don't know if this technically fits in the Jackhole category, but why the heck not, just go with it.
Have you heard the rumors about this "scripted reality show" about reality stars that Housewives (like Jill Zaran and Sheree and Gretchen Rossi) are "acting" in ?
Could anything possibly sound any worse?? How in the world is this show getting a green light?
The latest information I learned is that Joyce's husband is the one that is behind all of it.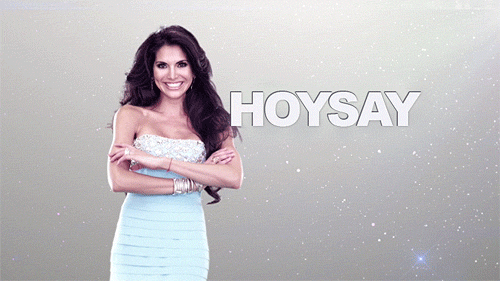 Editors Note :
As always, ignore my own blatant grammatical errors whilst I make fun of others poor grammar during Coffee Talk on a weekly basis.
#HYPOCRITE   #SORRYIMNOTSORRY
I write these posts late at night while simultaneously watching Bravo, taking snaochats of my snoring husband, and making to do lists of everything I was supposed to do and didn't do that day, and likely won't do the next day either.  Or the day after that.