I've written about the Caymans and our family trips there in the past,
but this was an impromptu Spring Break trip because we usually are just there for Christmas.
The island is so gorgeous, and the condo property where we've stayed for years is beautiful everywhere you look.  It was a perfect week because everyone else's spring break was attached to Easter,
so it was like we were the only people at the whole place for the majority of the week!
I have some (lots) of photos from the trip, and then some of the clothes I packed for the week!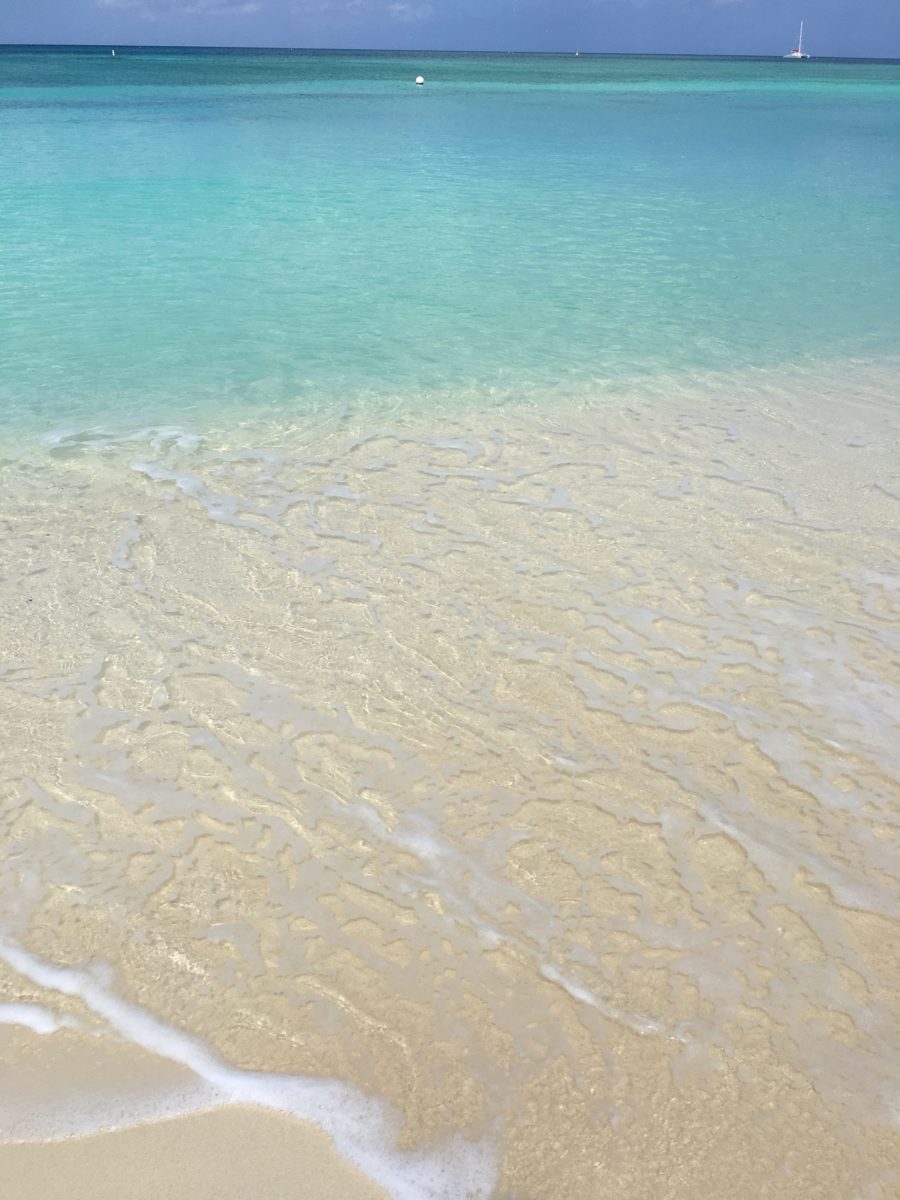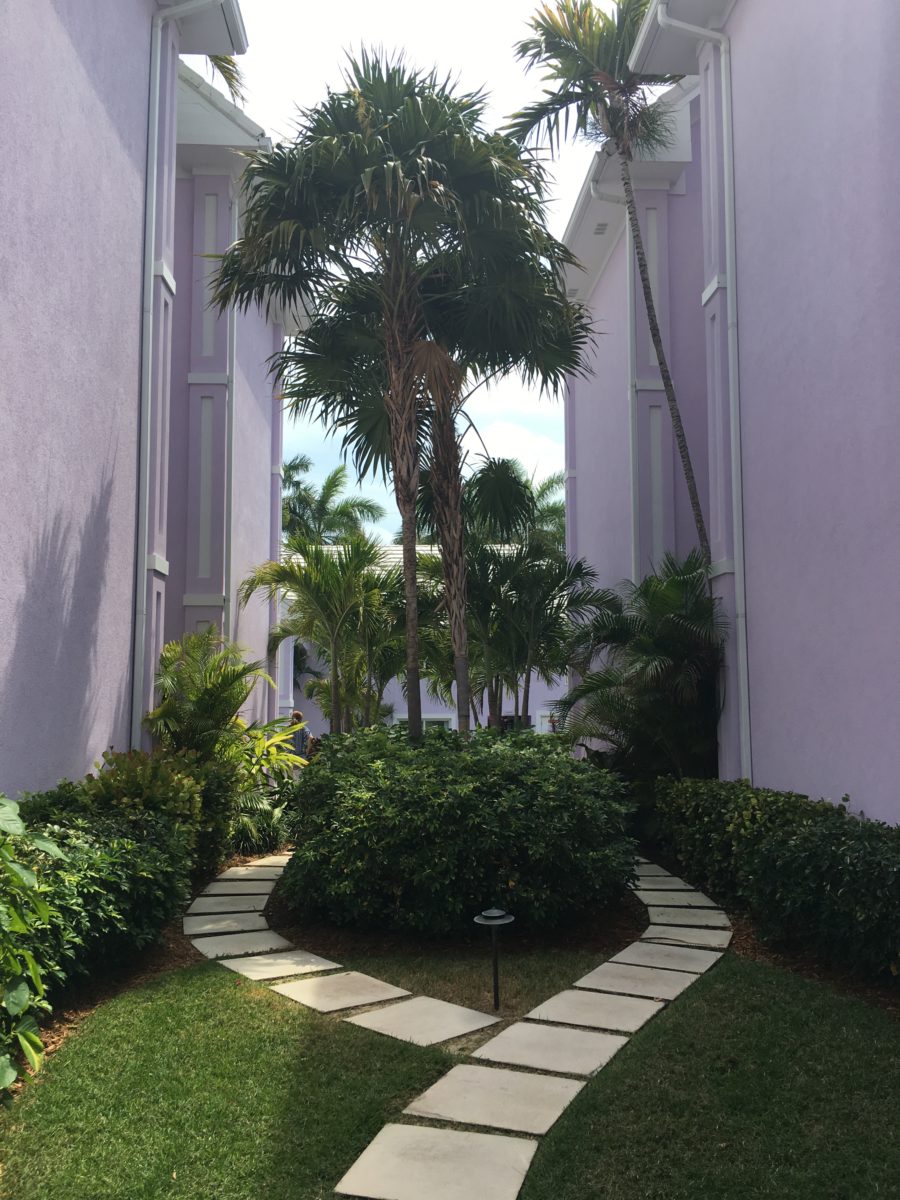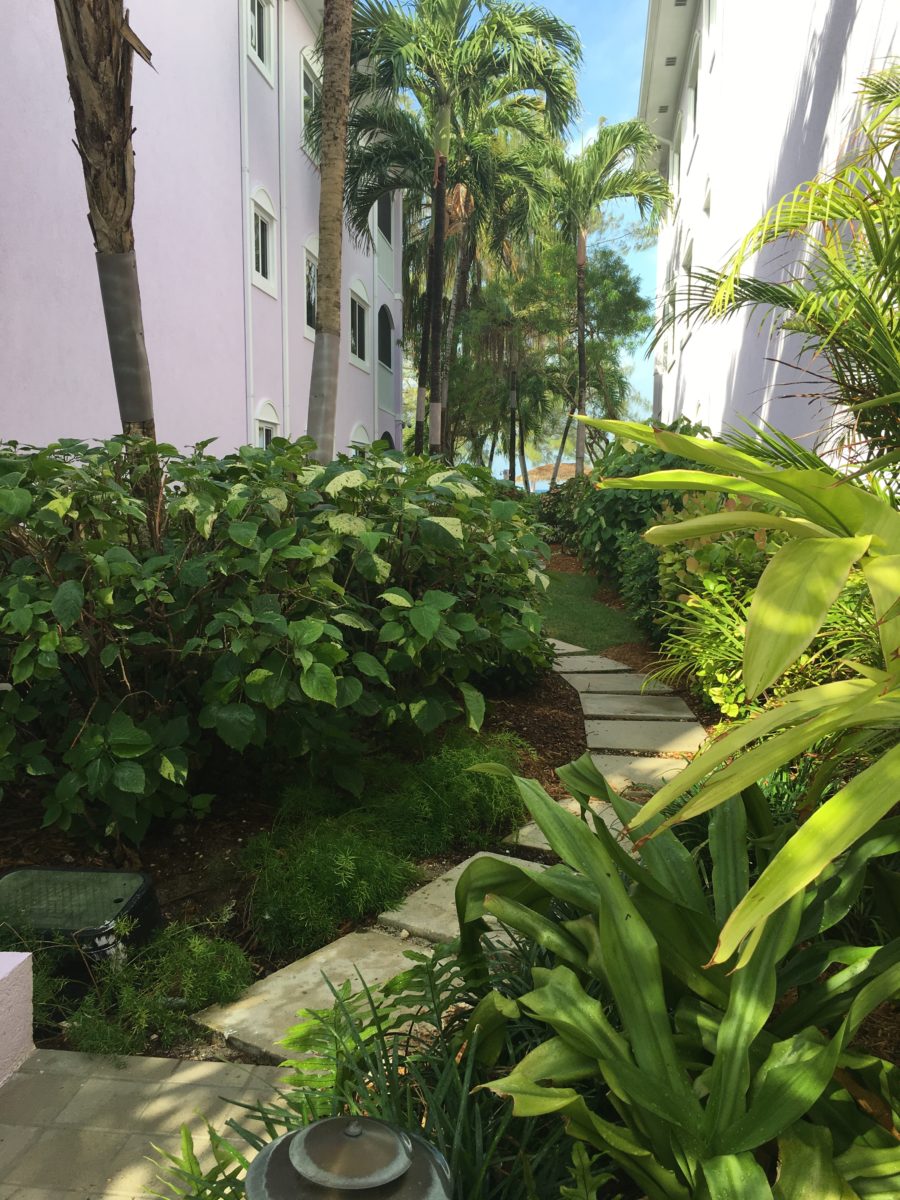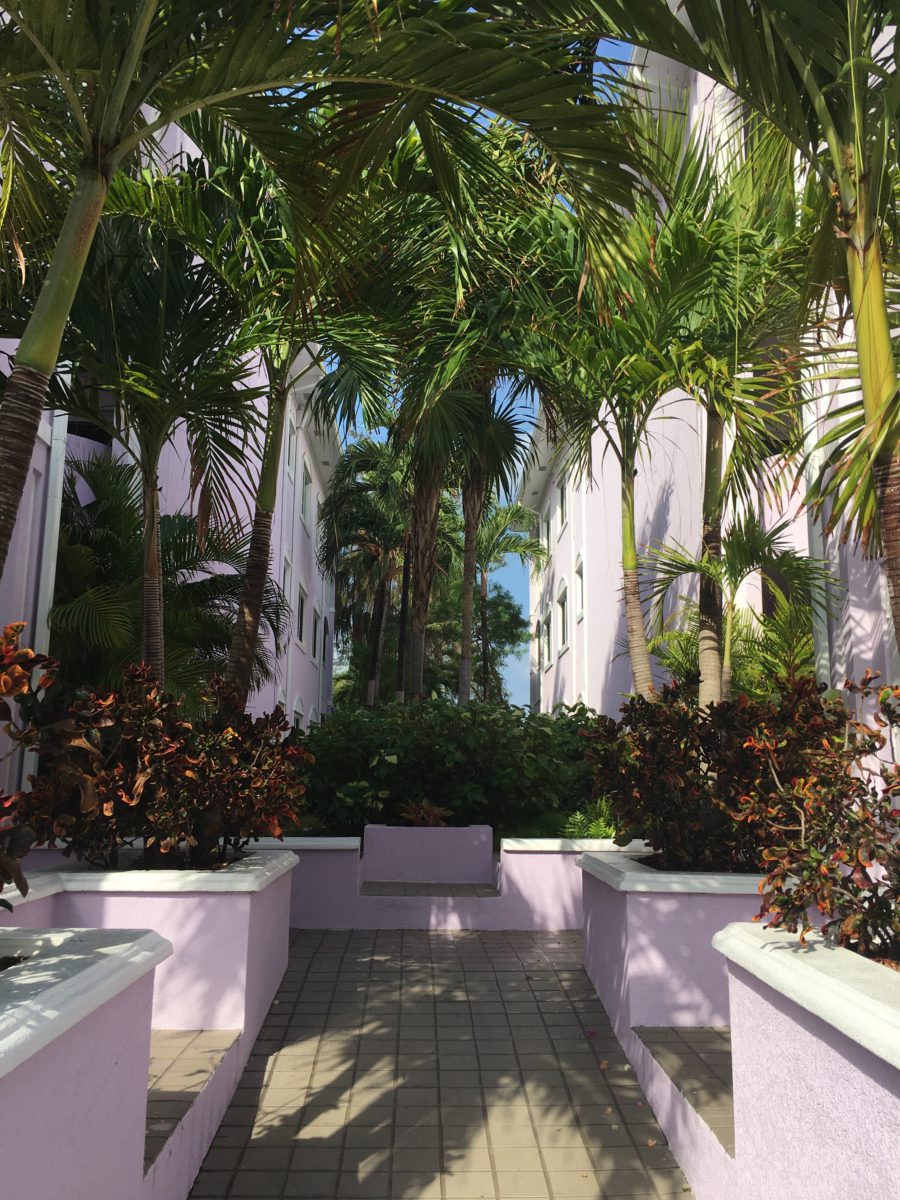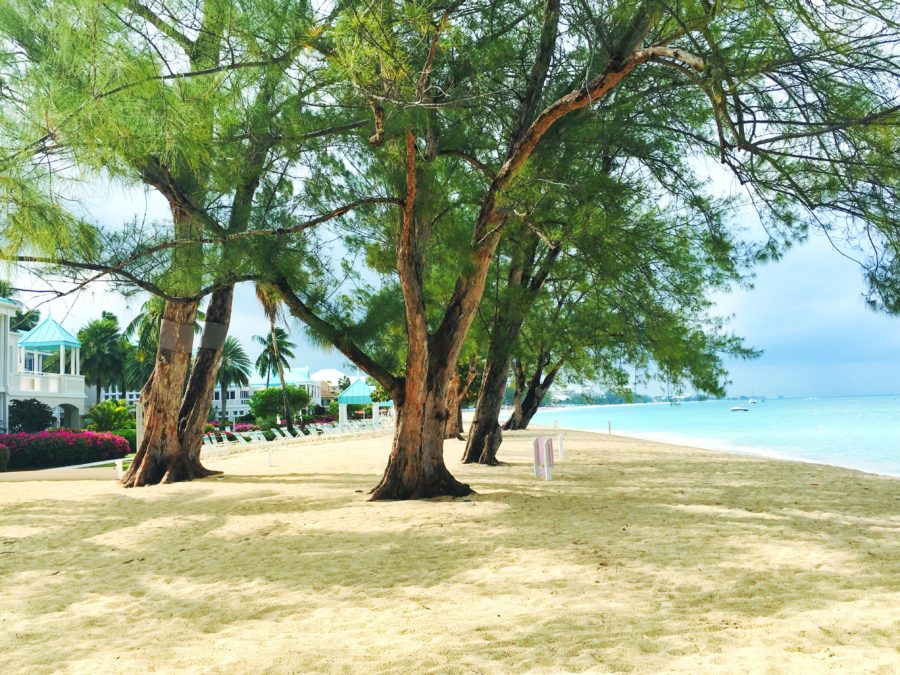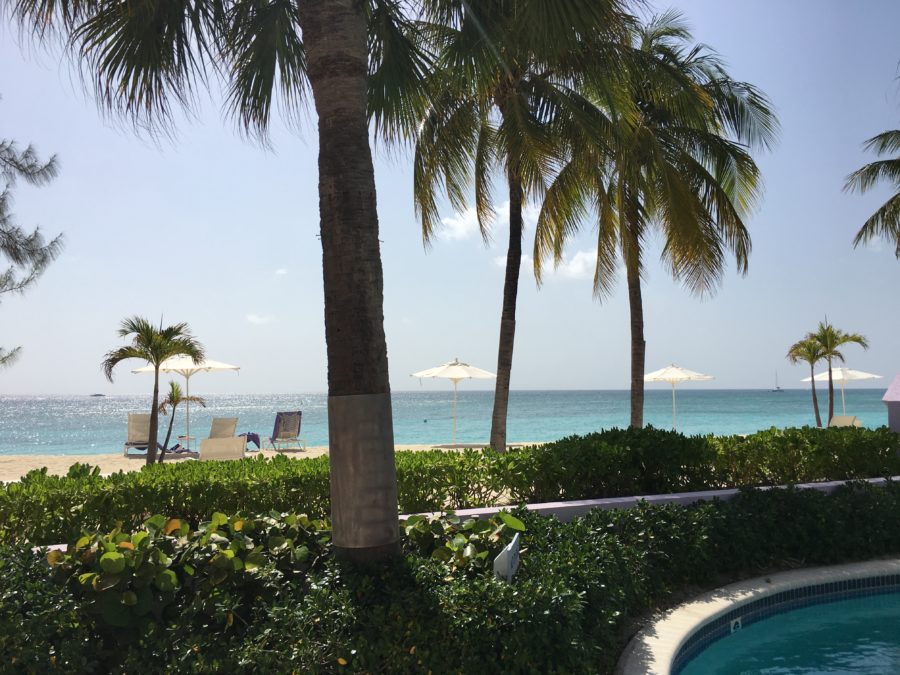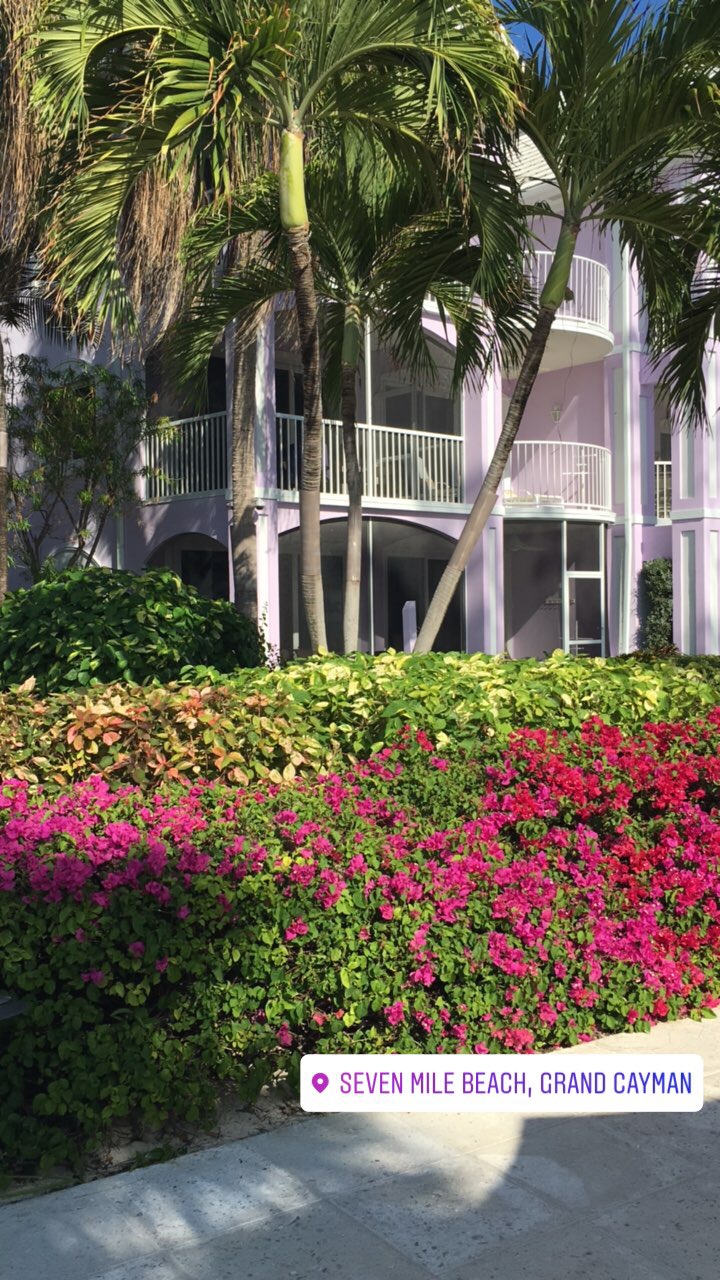 This is the property we always stay at, but we have never been able to get this one specific condo because it's always snatched up by the previous renters for Christmas.  We were so lucky to get it for this past week, and the decor could not have been prettier. (I seriously wrote down the info for several pieces and was googling to find it.)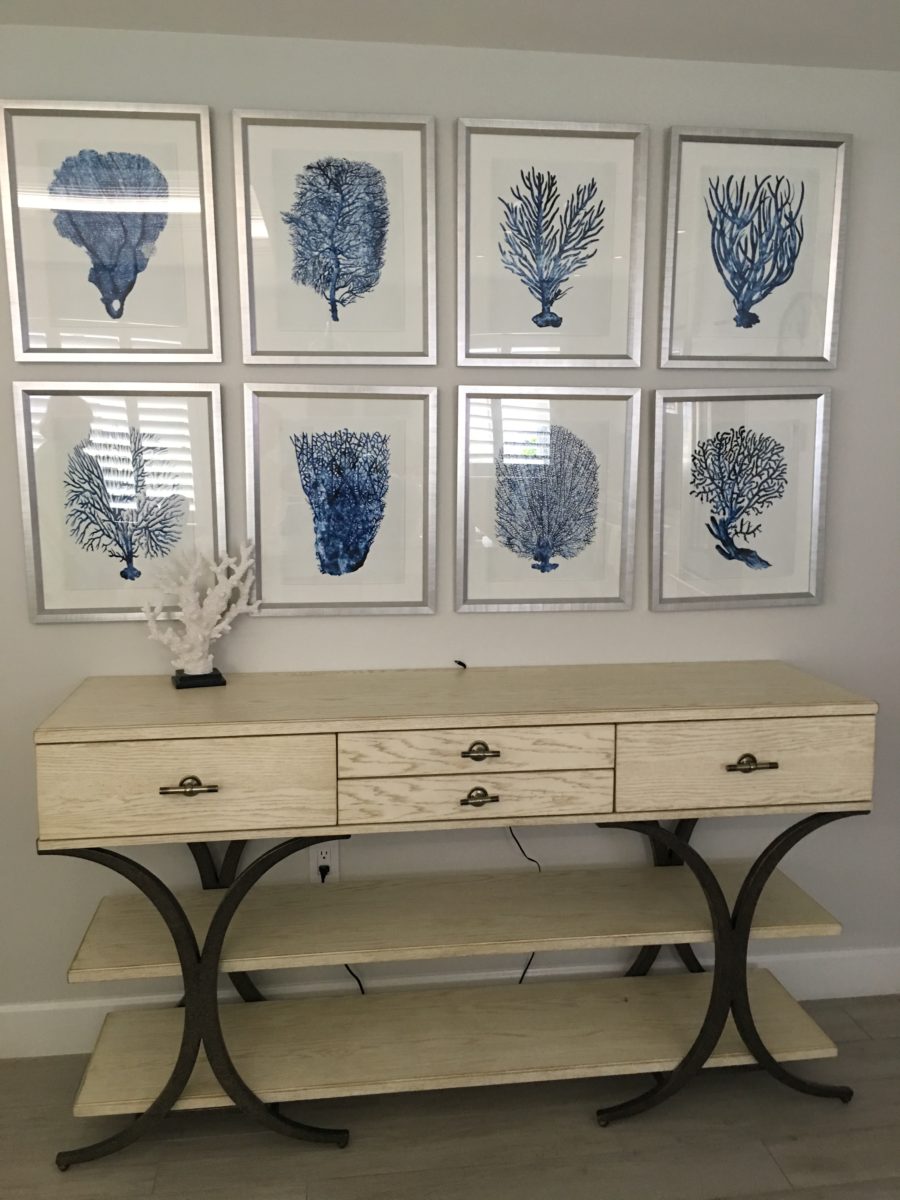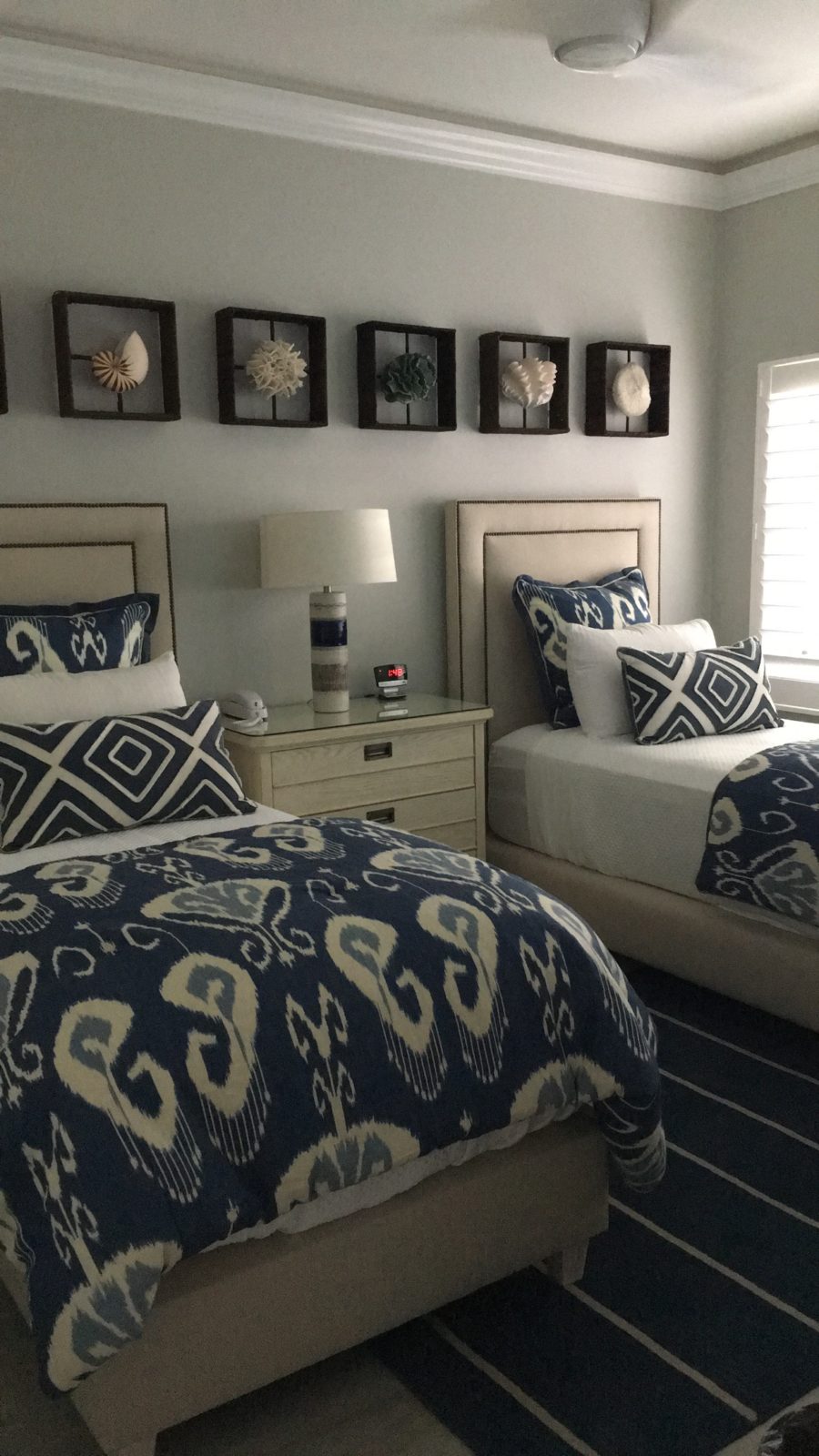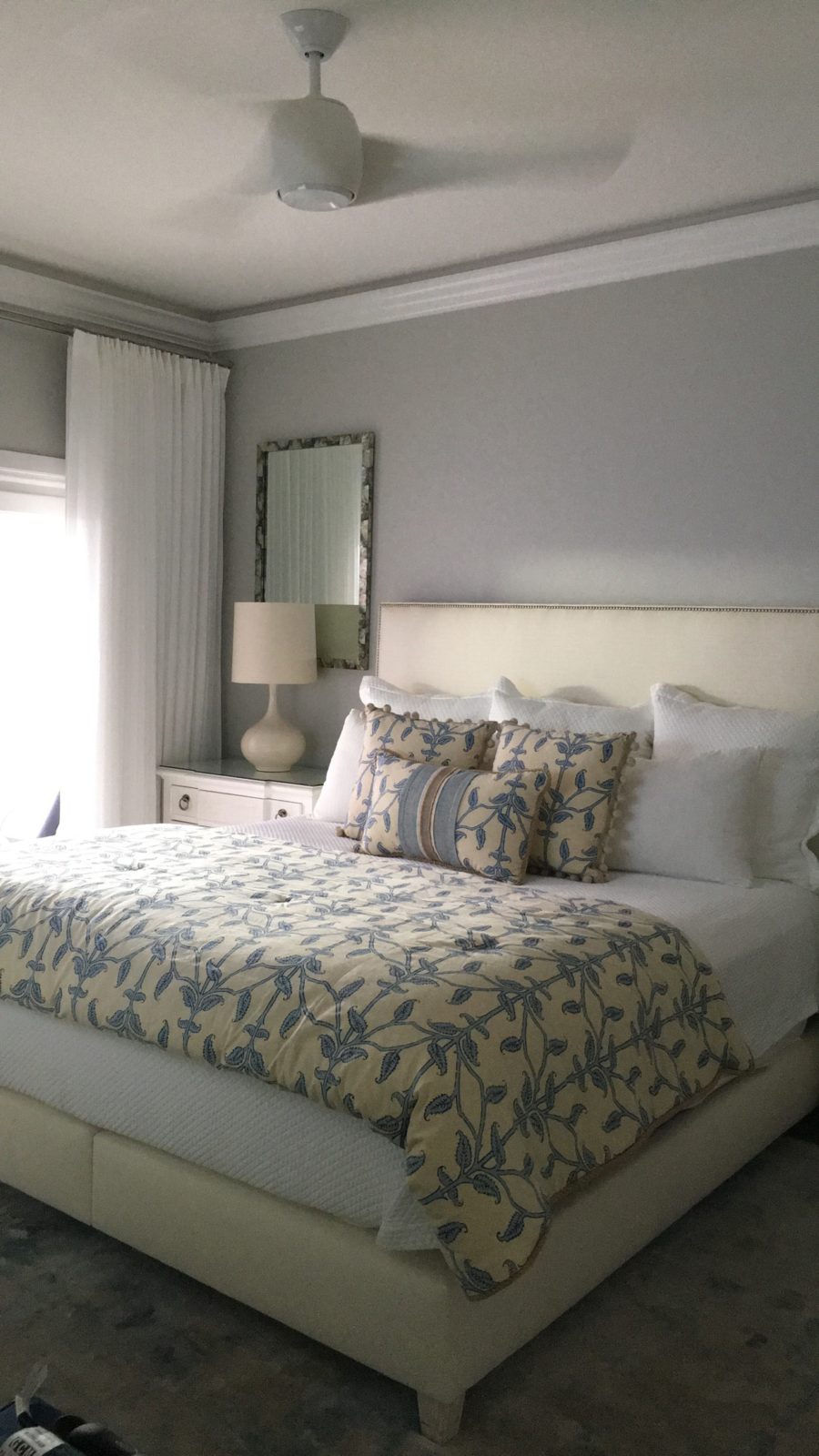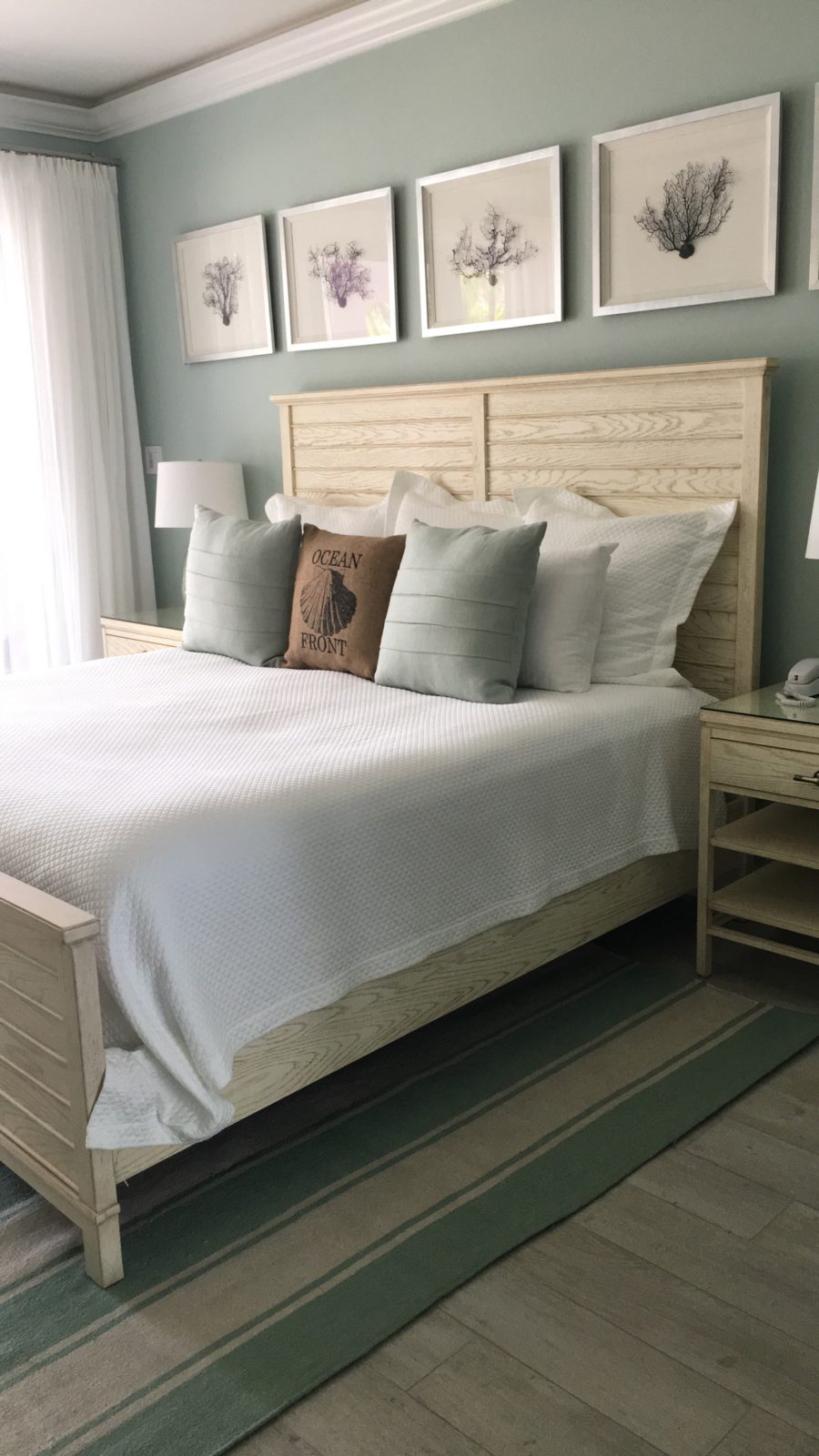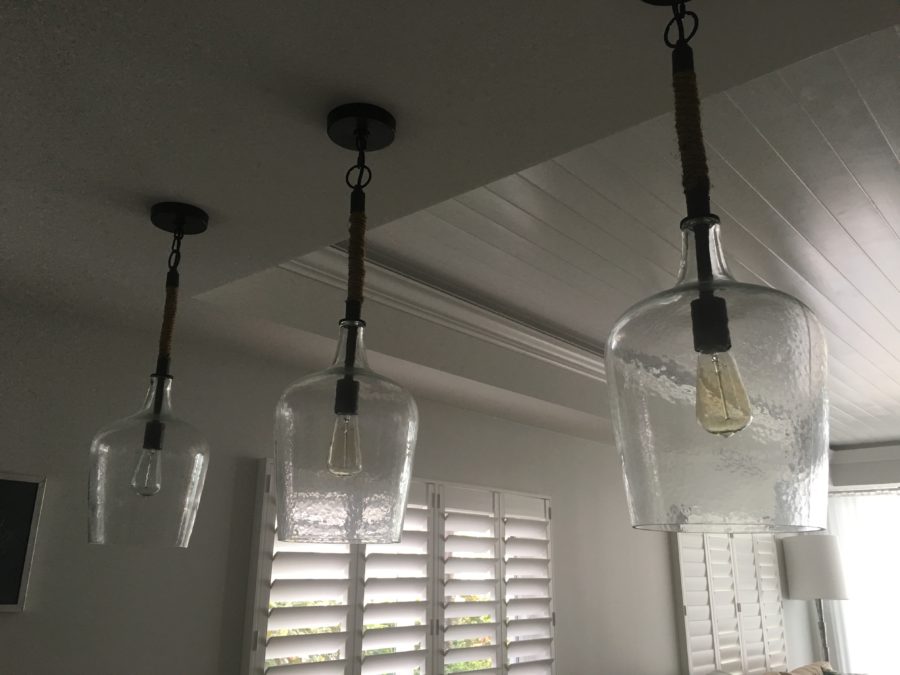 My photo of this last piece of artwork is awful with the reflections, but we all loved it.  My sister looked up the artist (which I don't think I wrote down and when I'm zooming I can't see) but it was such a beatiful watercolor.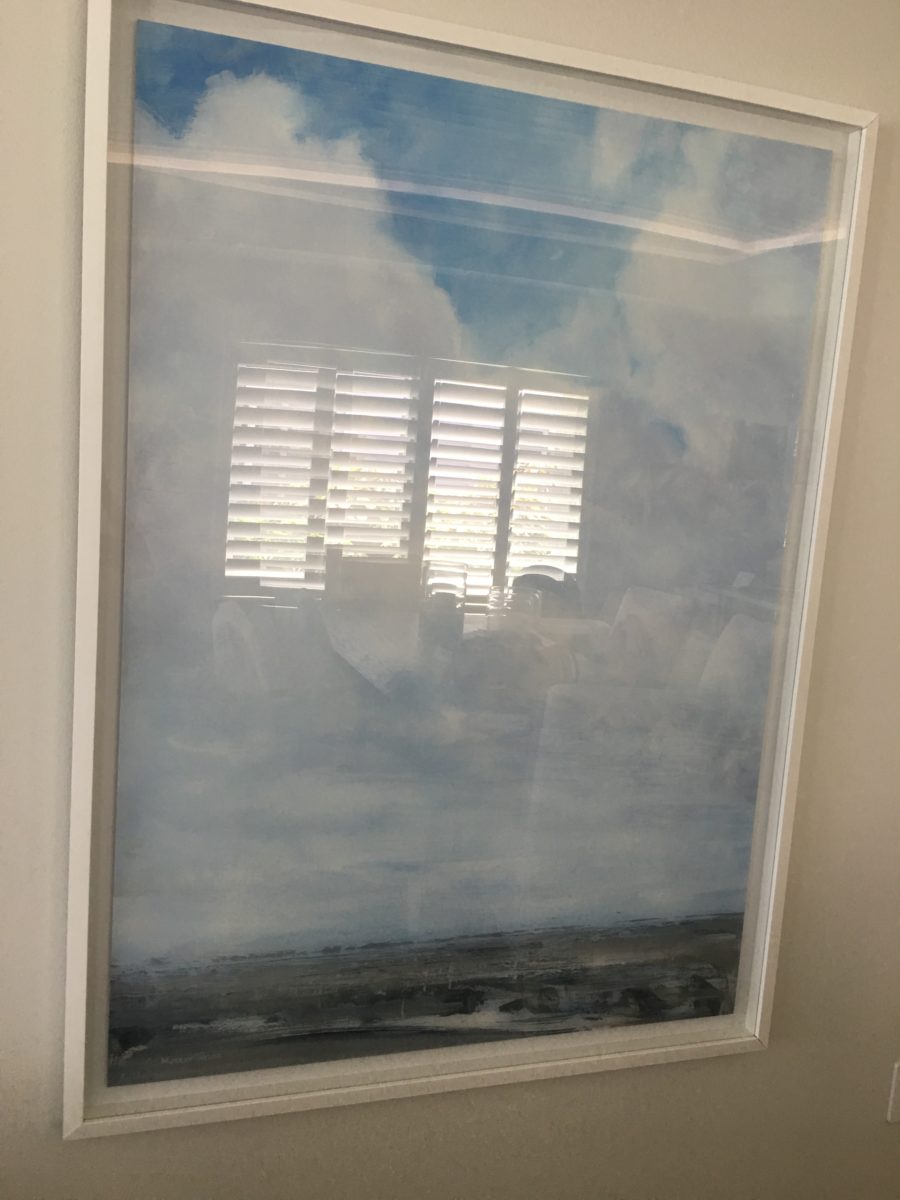 Oh, and for those that were asking on instagram about my niece's cute swimsuits, they were all from Carters!
Both of them loved it – my niece turned 1 and enjoyed the pool and beach much more than she did at Christmas.  And my 3 year old nephew would stay in the pool or chasing lizards sun-up to sun-down.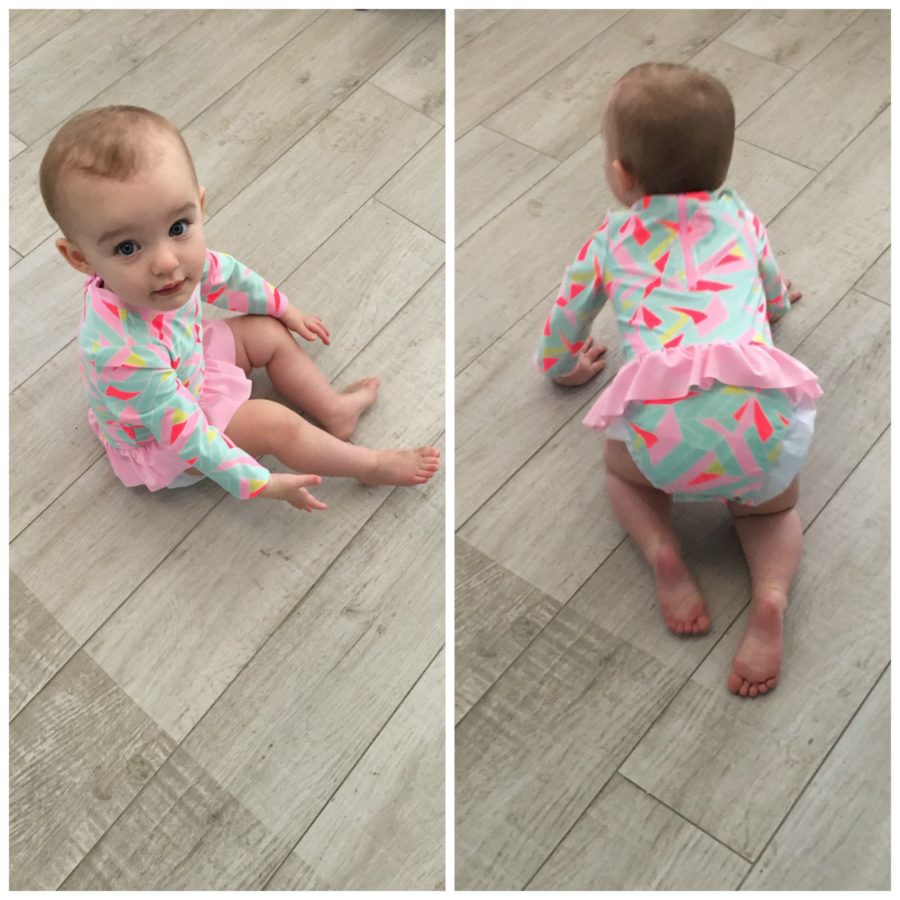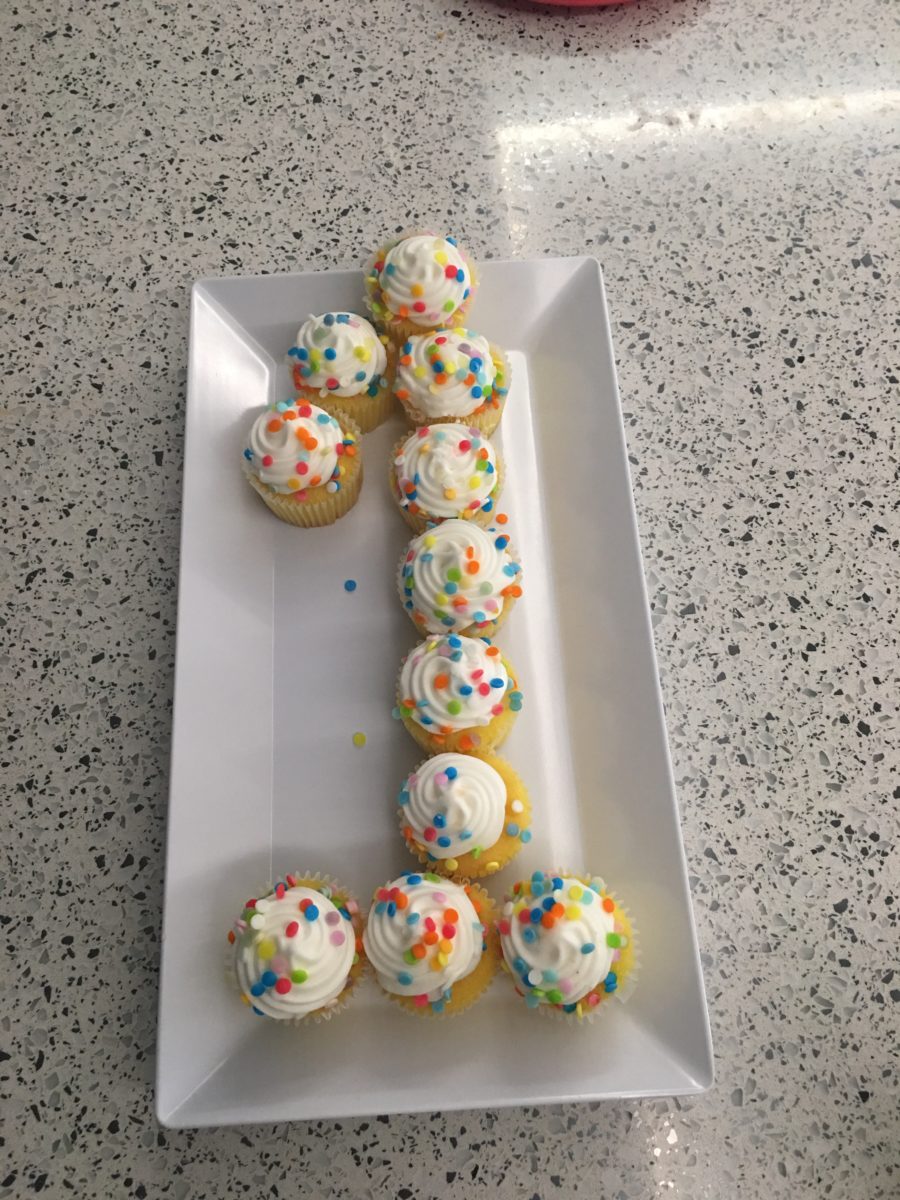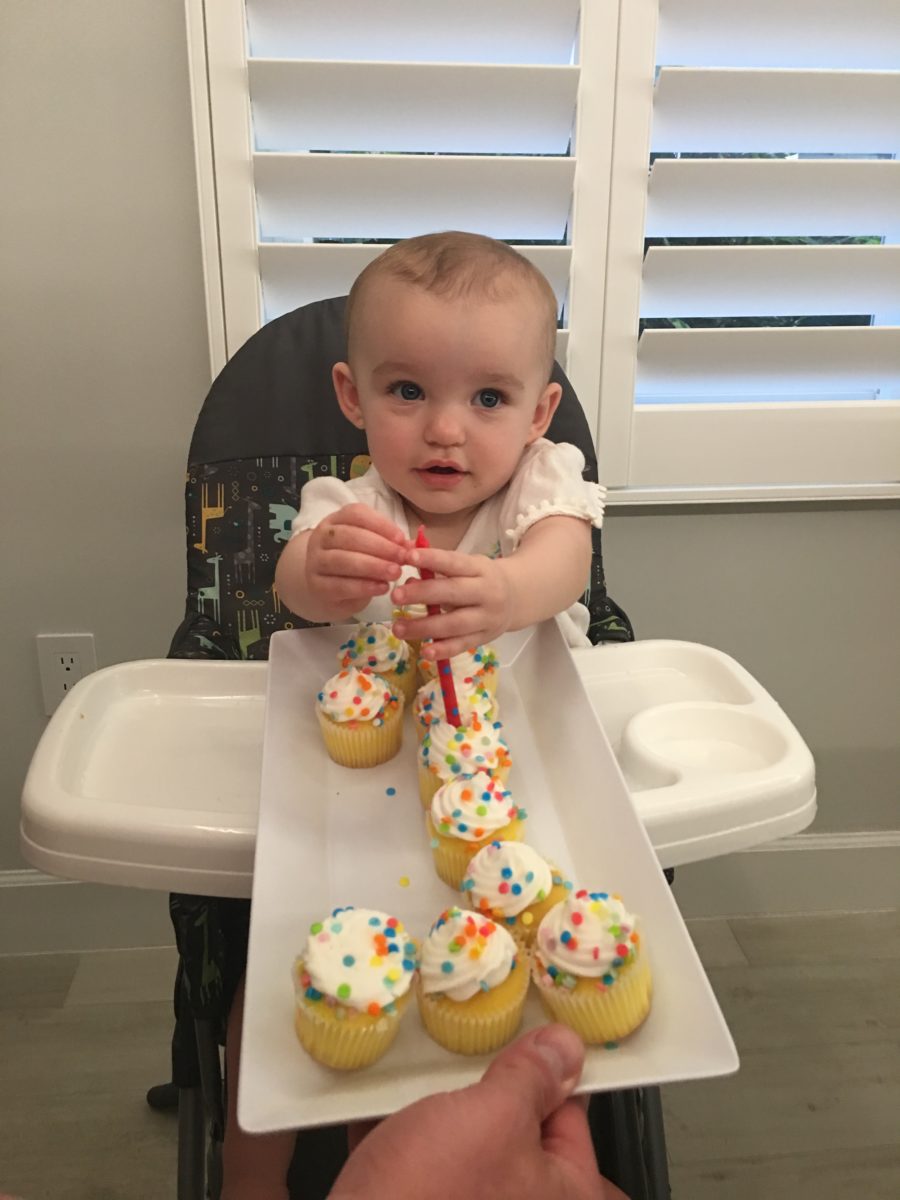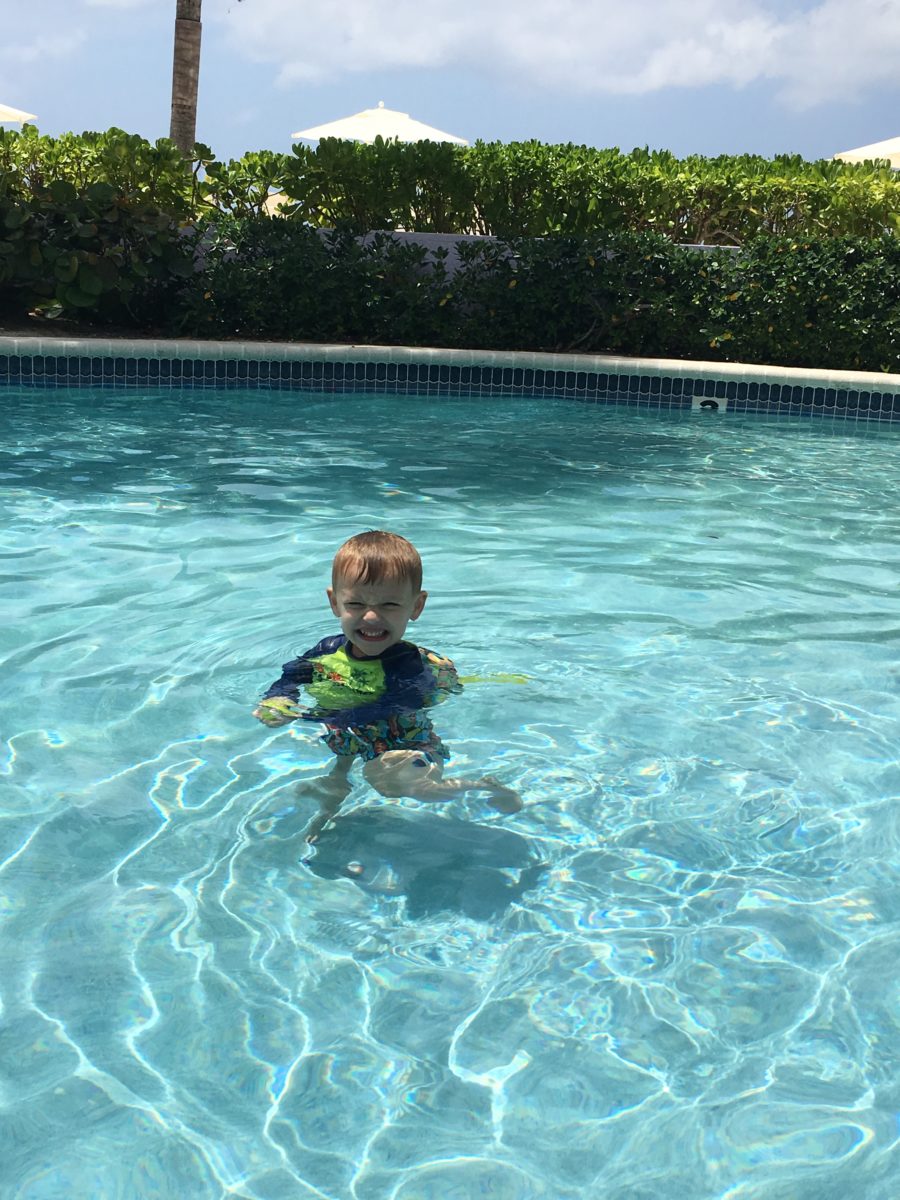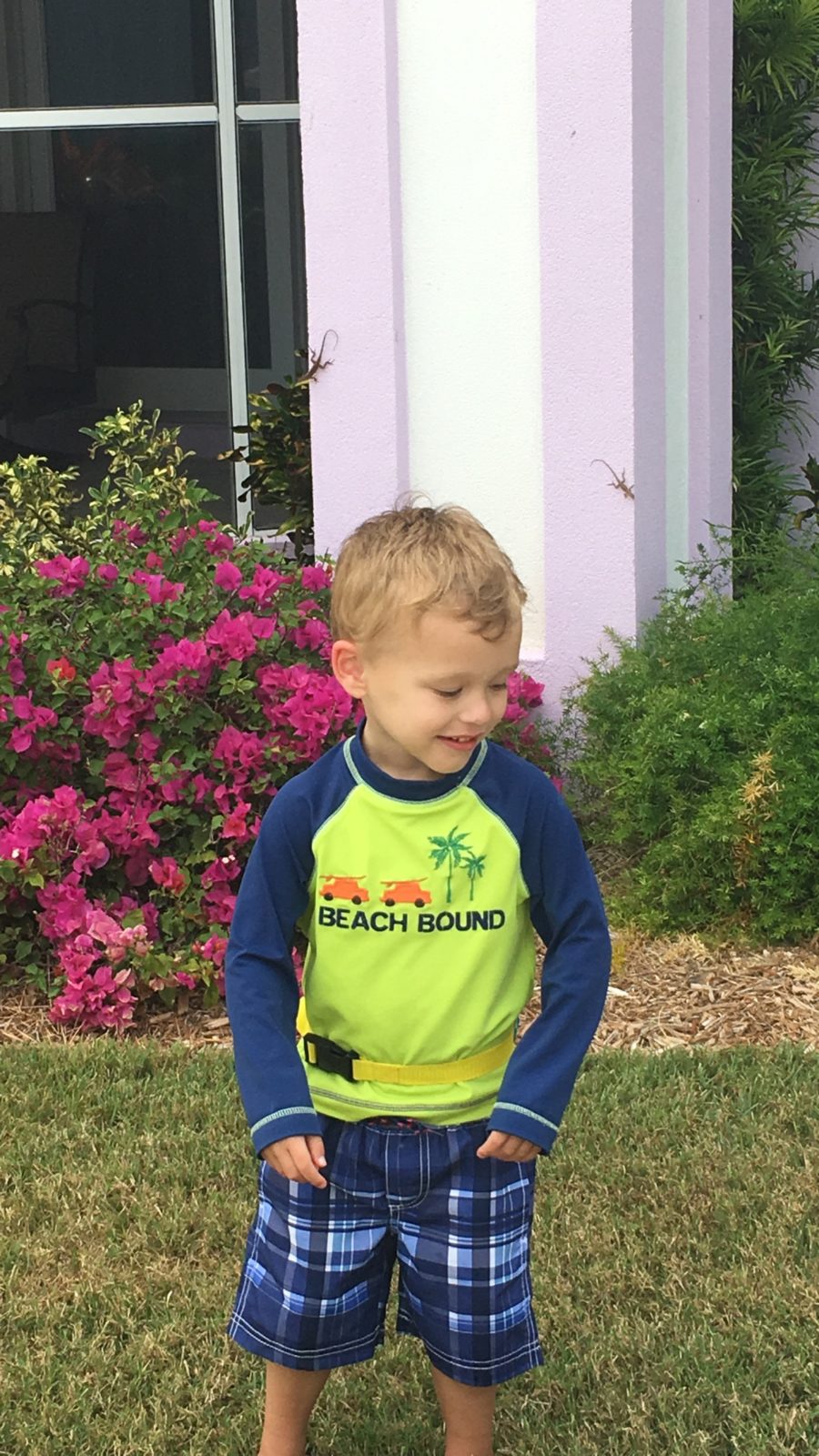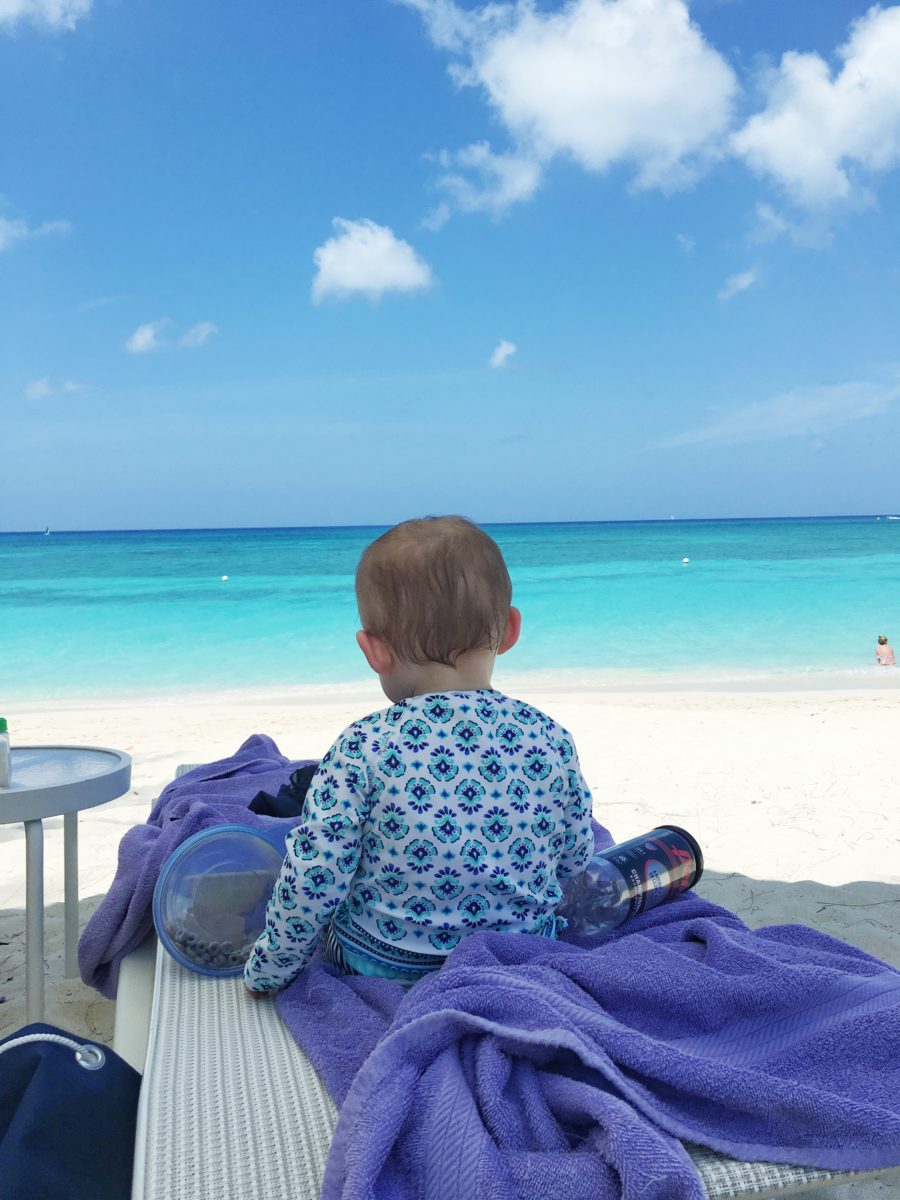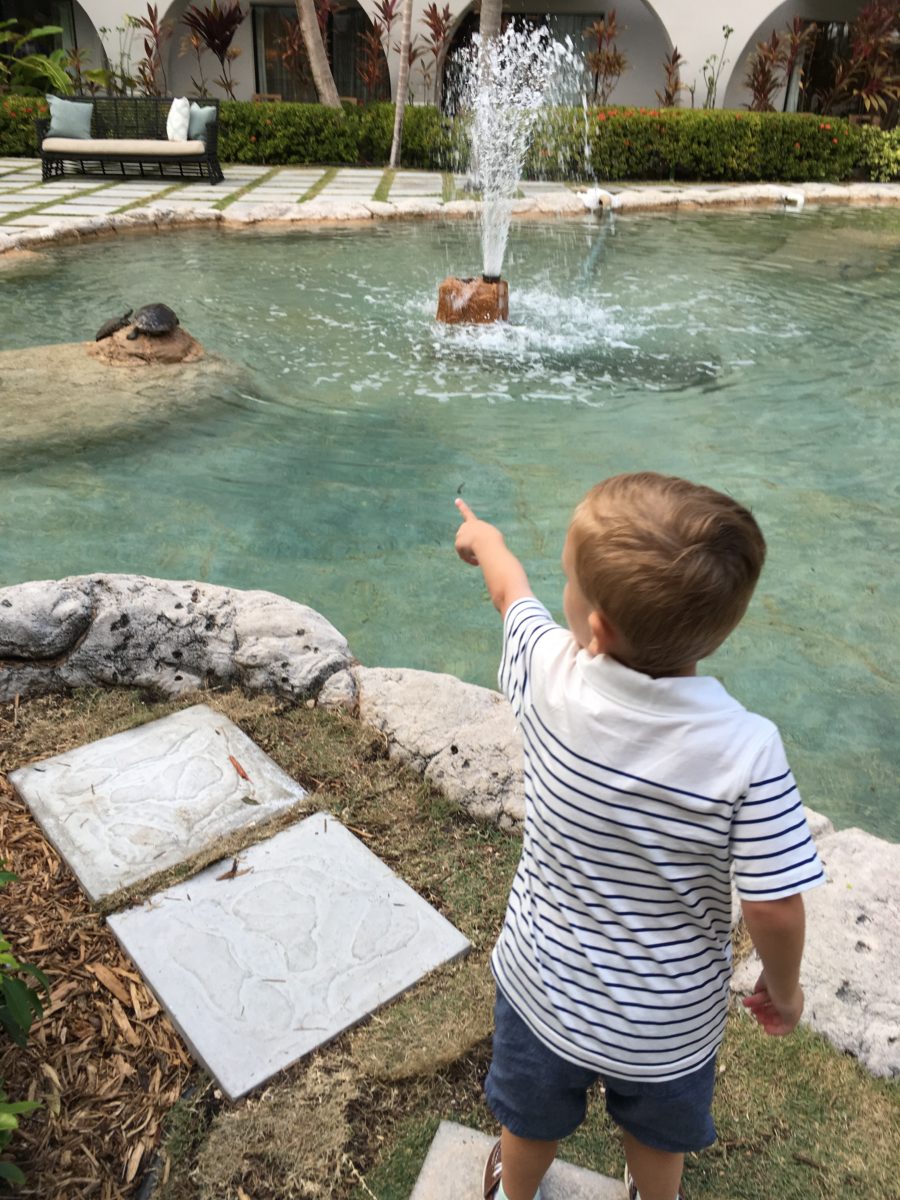 I'm sharing a couple other dresses I wore tomorrow on the blog,
but here are a few of the things I wore the last week!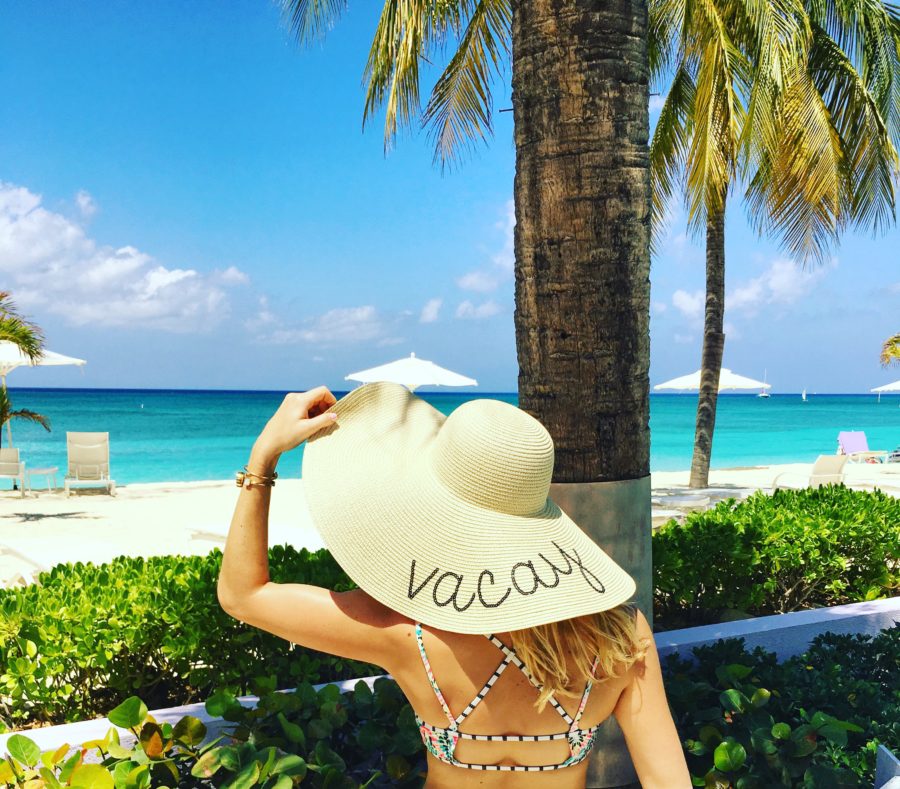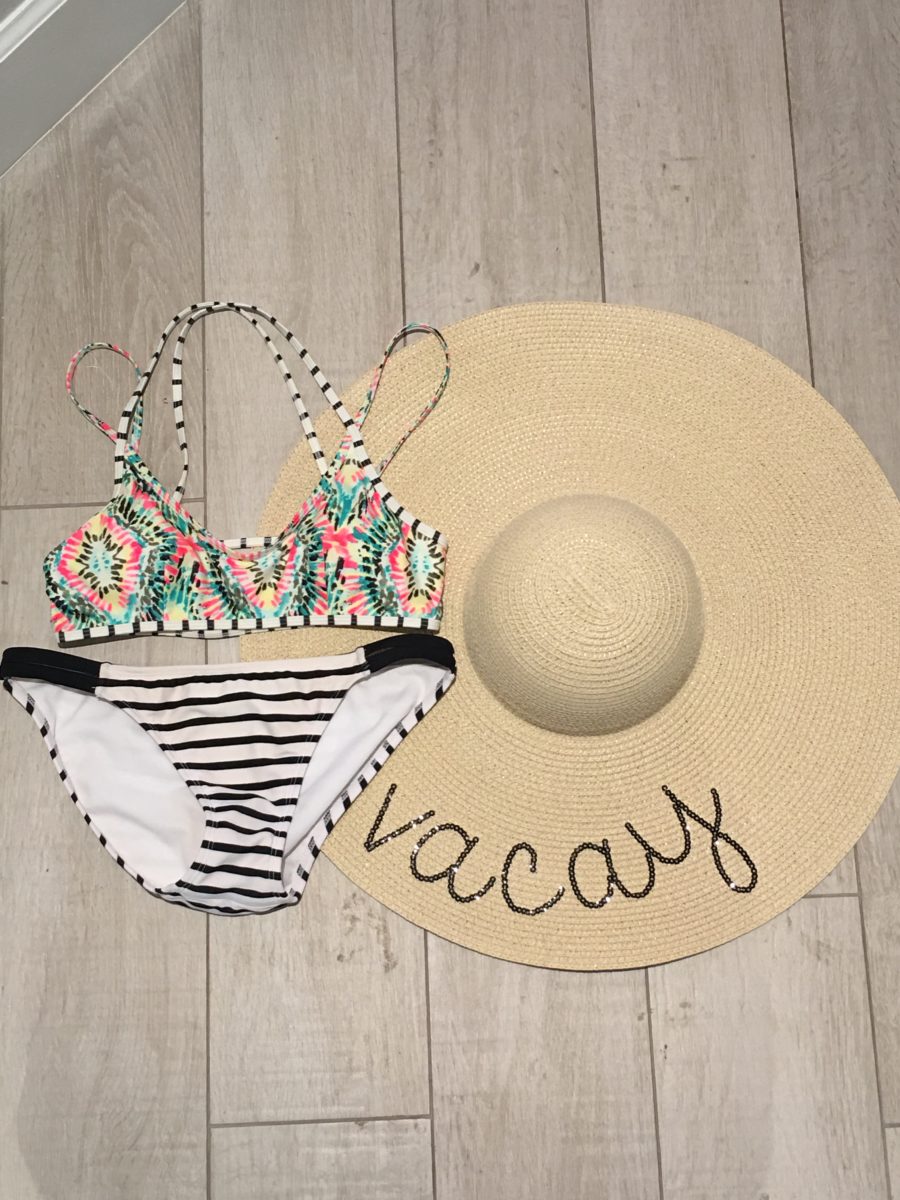 //  VACAY HAT  back in stock! //  STRIPED + FLORAL CROSS BACK BIKINI TOP //  STRIPED BIKINI BOTTOMS, similar and  similar// 
also, see a TON of similar options in this post with dozens of cute hats
I love these shorts.  Pineapple shorts two ways :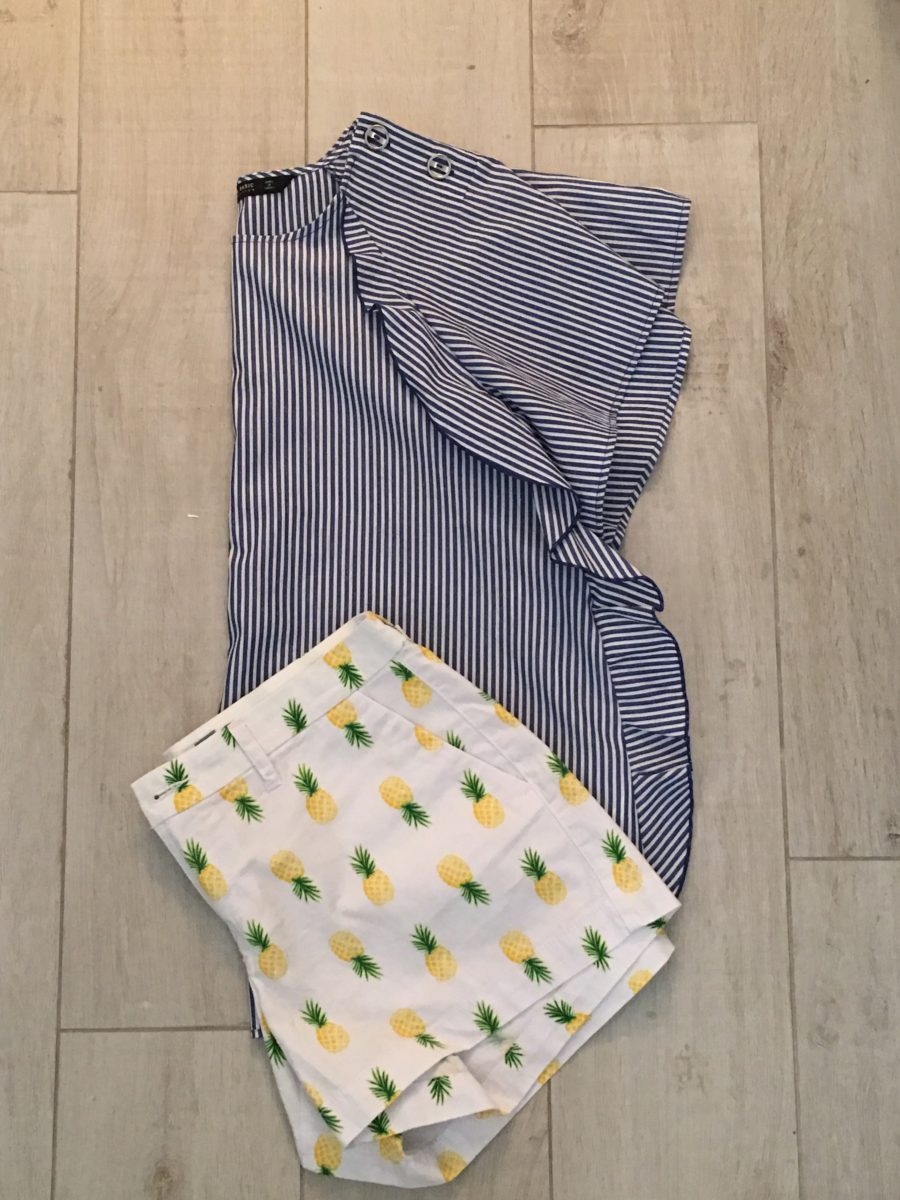 //  ZARA STRIPED RUFFLE TOP similar, yet even cuter  //  PINEAPPLE SHORTS  //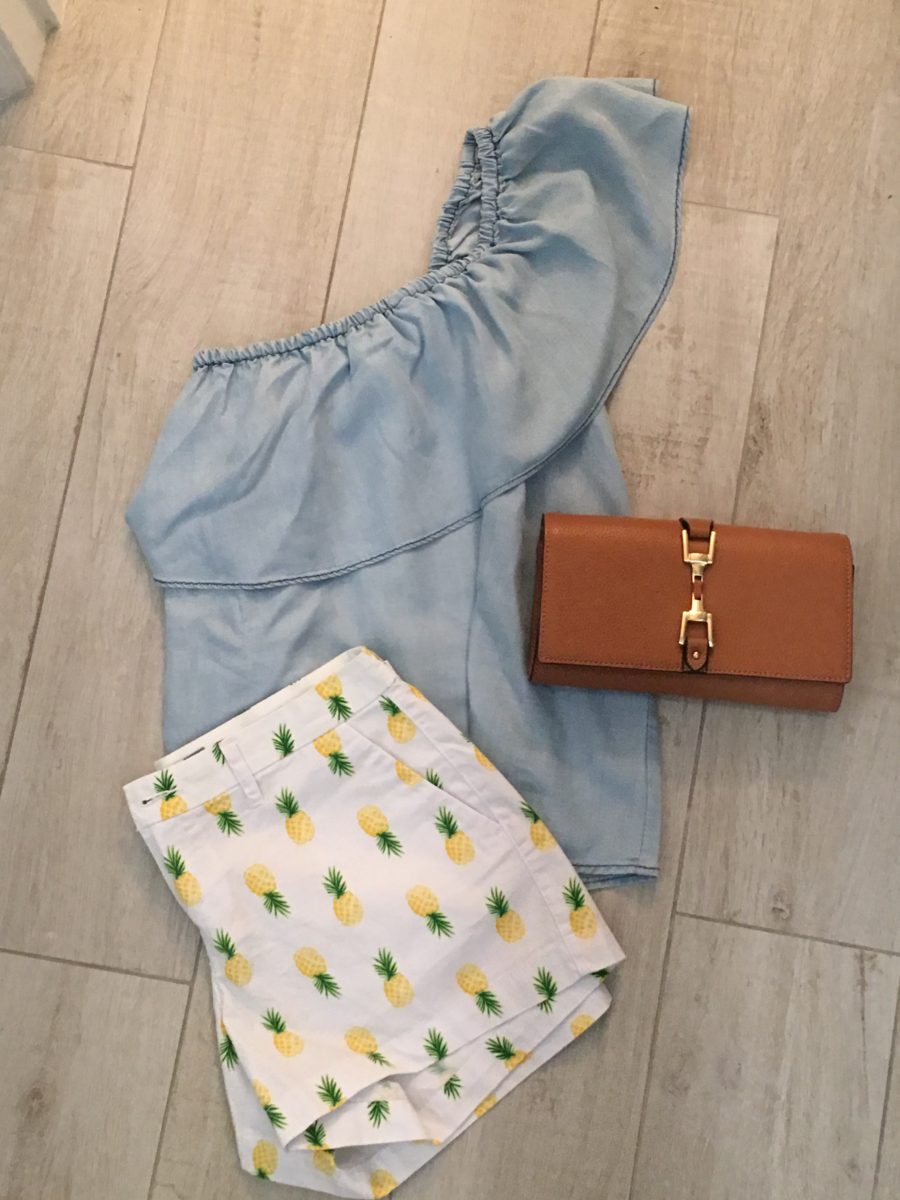 // PINEAPPLE SHORTS //ONE SHOULDER TOP // LEATHER CLUTCH  
pineapple shorts run just slightly large 
I also wore the one shoulder top above with white jeans.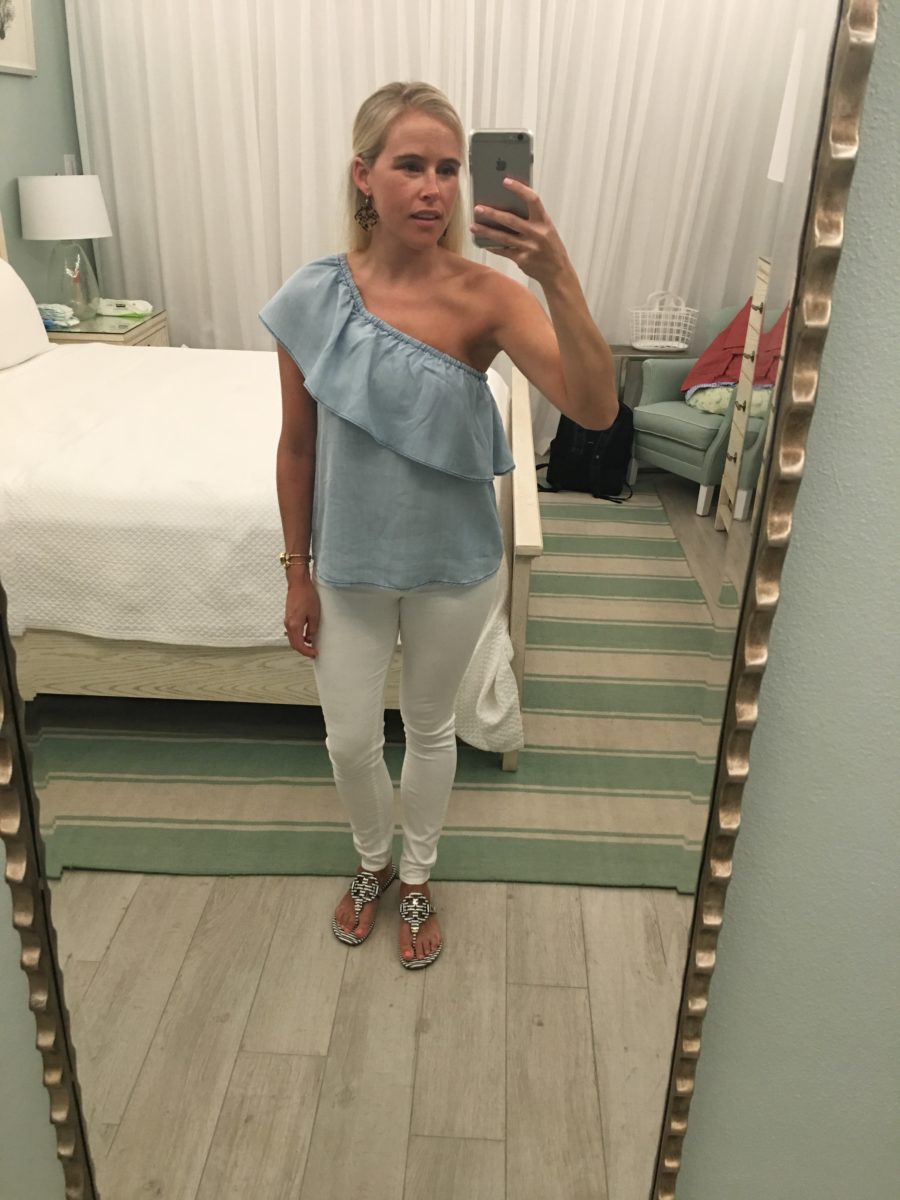 //  ONE SHOULDER TOP  //  WHITE JEANS  // TORY BURCH SANDALS // 
chambray one shoulder top runs slightly small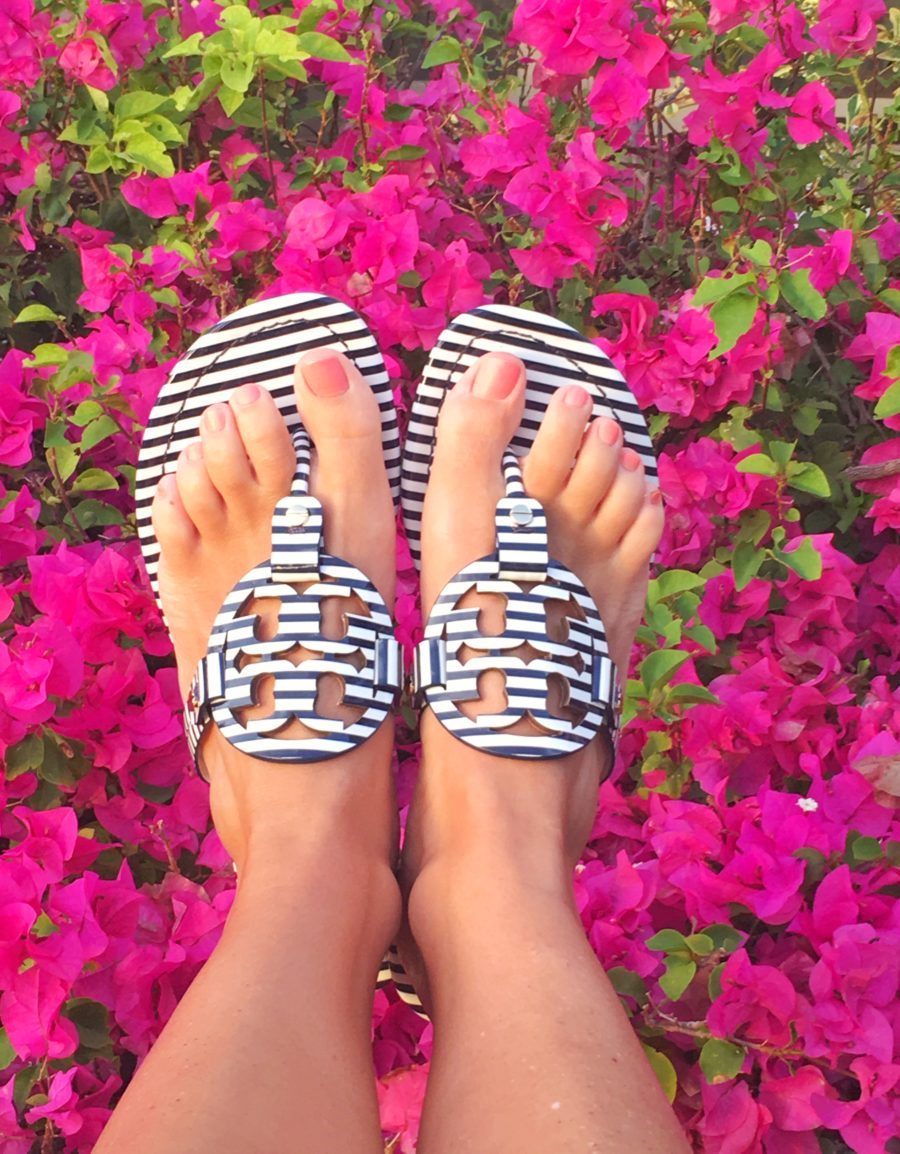 // TORY BURCH STRIPED SANDALS // runs TTS 
One of my favorite cover-ups that is a huge joke amongst everyone I know) is my 12 (or 13) year old Juicy Couture velour tube cover-up.  I love the damn thing and have no idea how it is not in complete and utter tatters at this point.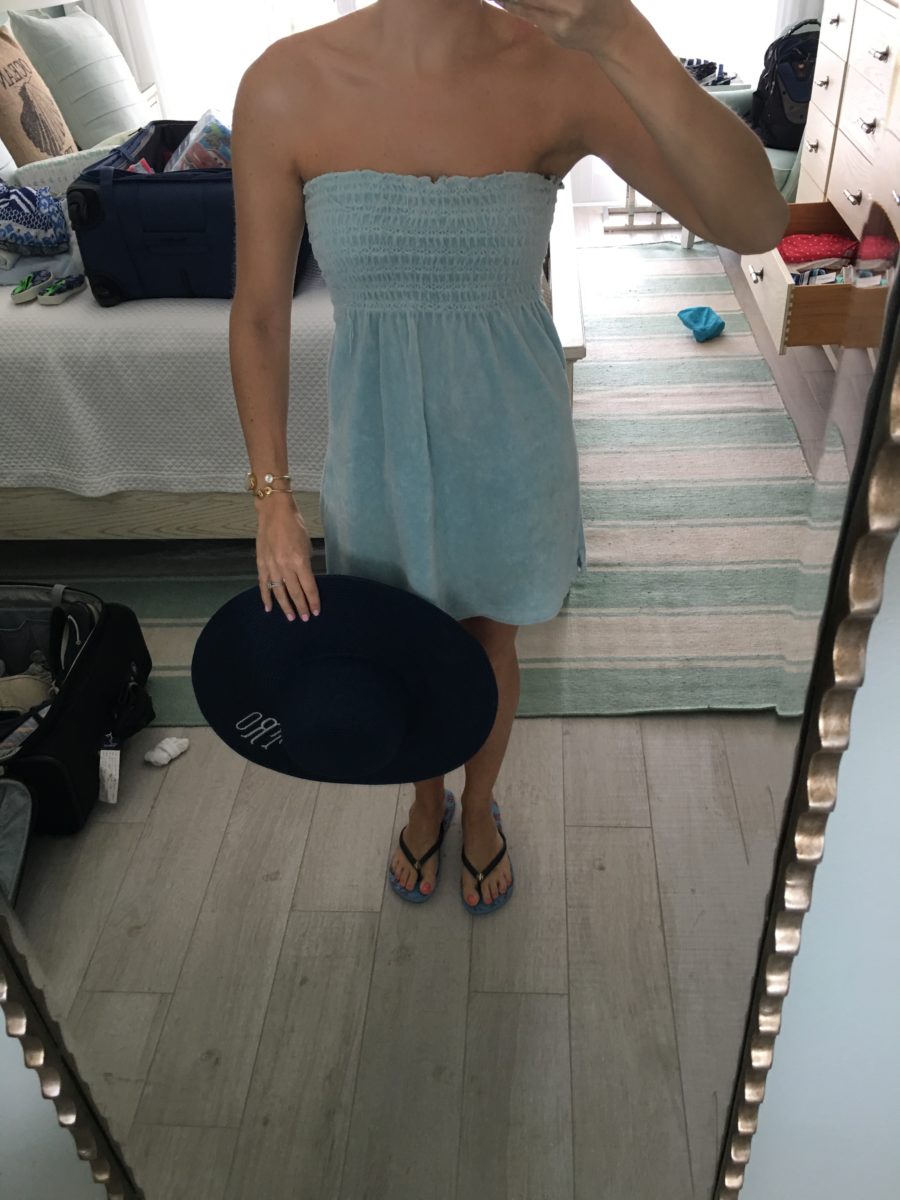 // VINTAGE JUICY COUTURE (PRICE UPON REQUEST. BUT THE REAL PRICE IS PRICELESS) //
My sister and I both love these rubber flip flops for the beach and pool.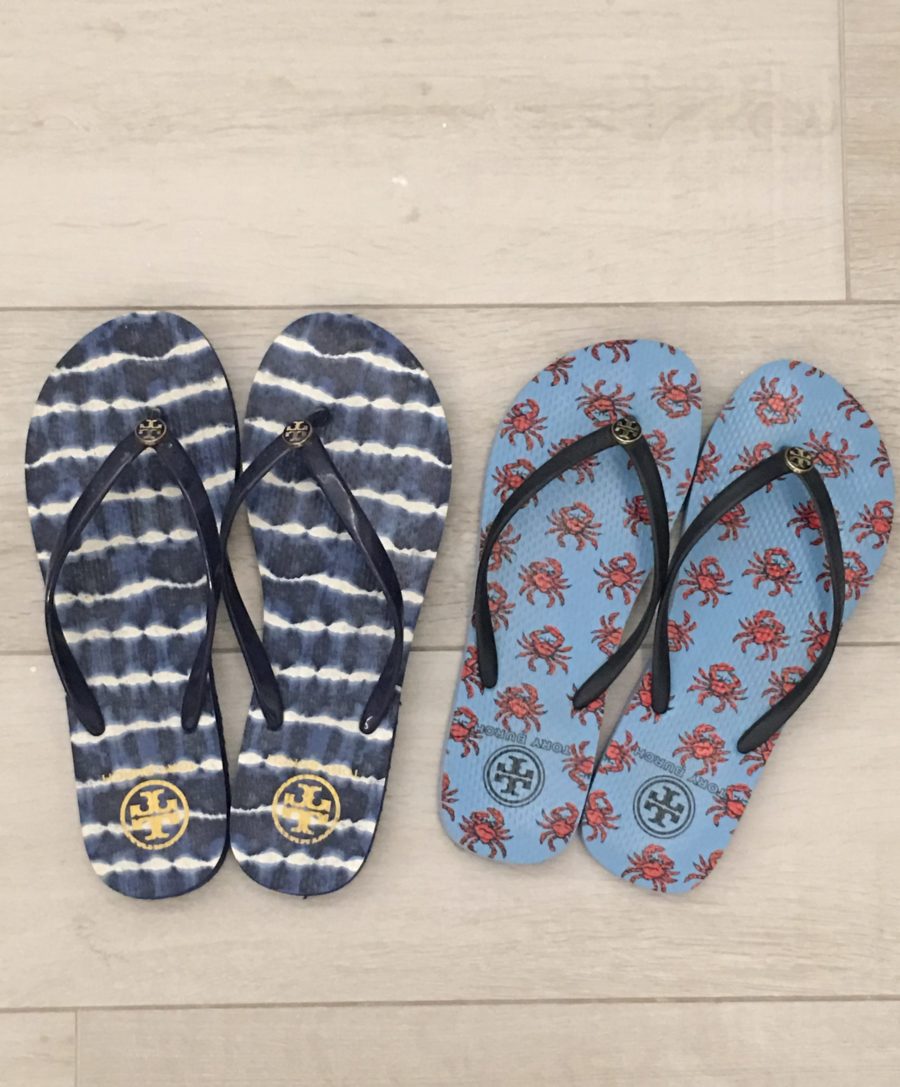 //  RUBBER TORY BURCH FLIP FLOPS // runs TTS

I finally got the one shoulder striped dress I had been eyeing.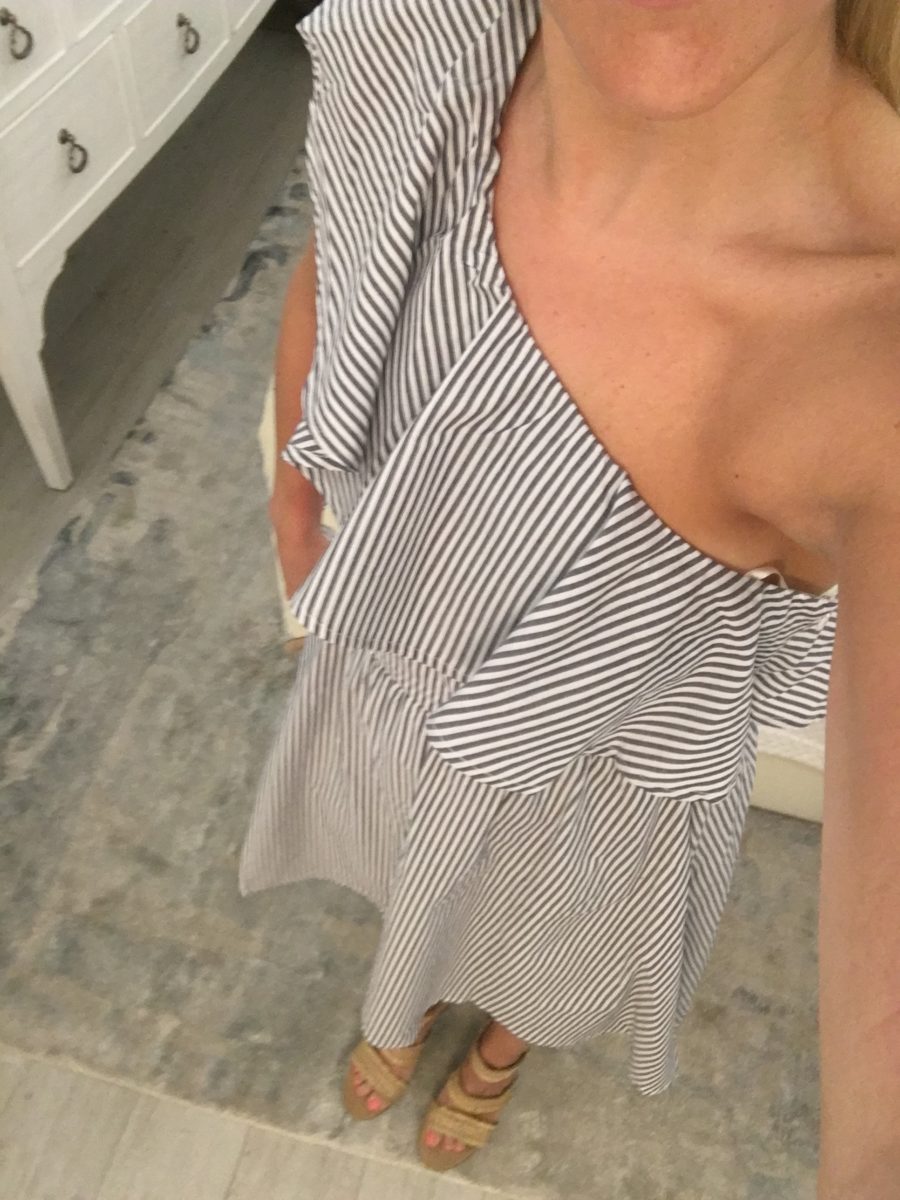 // ONE SHOULDER STRIPED DRESS  also here// STRAW HEELED SANDALS under $35!// dress runs slightly small 
I brought a bunch of workout clothes too so that in the mornings while the kids were still in the condo having breakfast I could squeeze a sweat session in.  This Old Navy tank is so lightweight and a total favorite.  I also love that their site has 40% off on a weekly basis, and this tank is 40% off currently!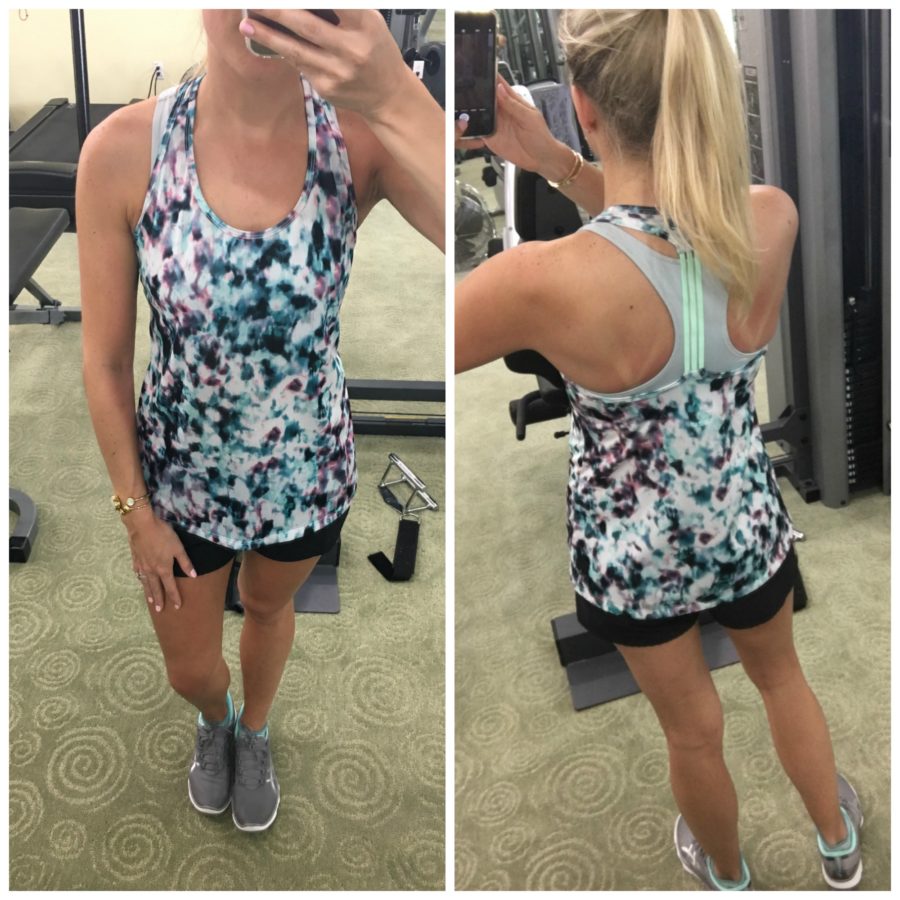 //  OLD NAVY TANK  // ZELLA SHORTS  //
This swimsuit arrived a day too late, but I absolutely love it.  The high cut neck and the lace up back of the top are adorable.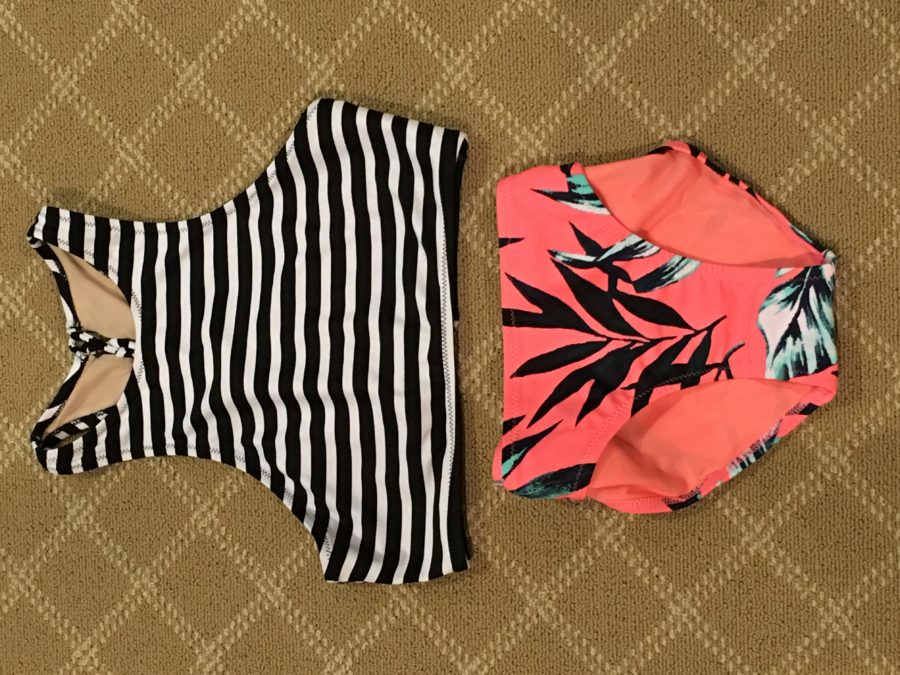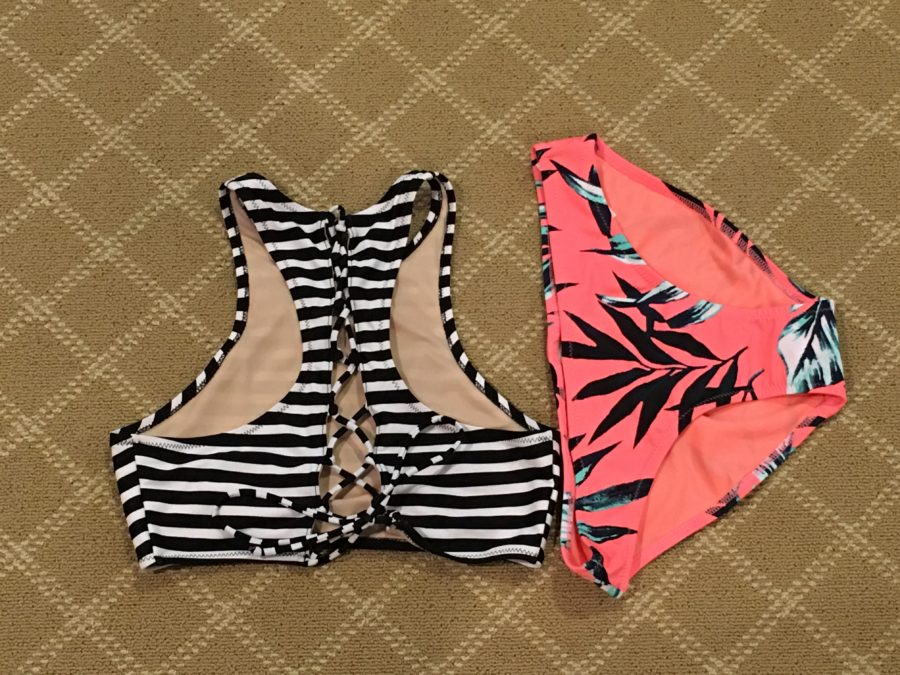 //  STRIPED LACE BACK TOP  //  PALM PRINT BIKINI BOTTOM // bottoms run slightly large, top runs TTS 
I'm sharing a few more of the pieces below tomorrow,
but I also love the HELLO THERE SWEATSHIRT since it was always cold in the condo with the AC blasting to keep us cool when we came back inside!