If you are anything like me, you absolutely LOVE the HGTV channel, and Fixer Upper is one of your favorite shows.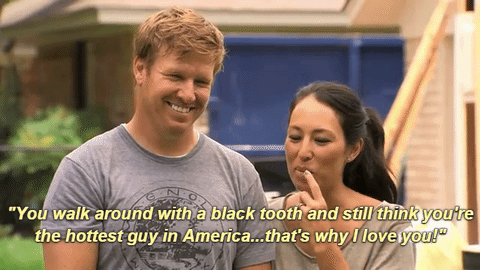 I have been wanting to discuss the HGTV design shows for awhile but kept forgetting, and then I stumbled across this article when googling "how many dogs do Chip and Joanna Gaines have?".  It is hilarious, and one hundred percent not intended to be so.  The article is titled The Hypocrisy of HGTV's Chip and Joanna Gaines of Fixer Upper.  You can tell from the title alone where this is going…. and why I thought it was hilarious.  The woman writing this article claims that they are horrible parents who are never with their children, bad Christians who do not live a biblical lifestyle, she is a bad mom for working, and on and on. AND ON.  I only share it because it is laughable the extent that his woman takes it to, and I seriously burst out laughing when I read the part where she accuses Jo of "child labor" when her kids drew drawings to decorate the new play space for the new homeowners.  CHILD. LABOR.  Are you kidding me????  Please, read this article.  If you do not think this woman is crazy, and laugh out loud at the sheer insanity of it, you are probably reading the wrong blog right HURR or think I am a lunatic as well (which I have never claimed not to be…. just definitely not in this sense).   In summary, I love Chip and Joanna SO much and few shows bring such a huge smile to my husbands face while I creepily look over at him watching Chip and his antics.  Or Chip's "sins" as she calls it.
On to the article of praise and love for Chip and Joanna, the cutest family in the whole world and best thing to ever happen to HGTV. (PAH-REACH!).
I loved reading this article from one of the couples that had their home renovated by Chip and Joanna for the show.  I was especially excited because I LOVED this house so much.  They had the most gorgeous bathroom they have ever done on the show. It was insanely, insanely, drool-worthy beautiful.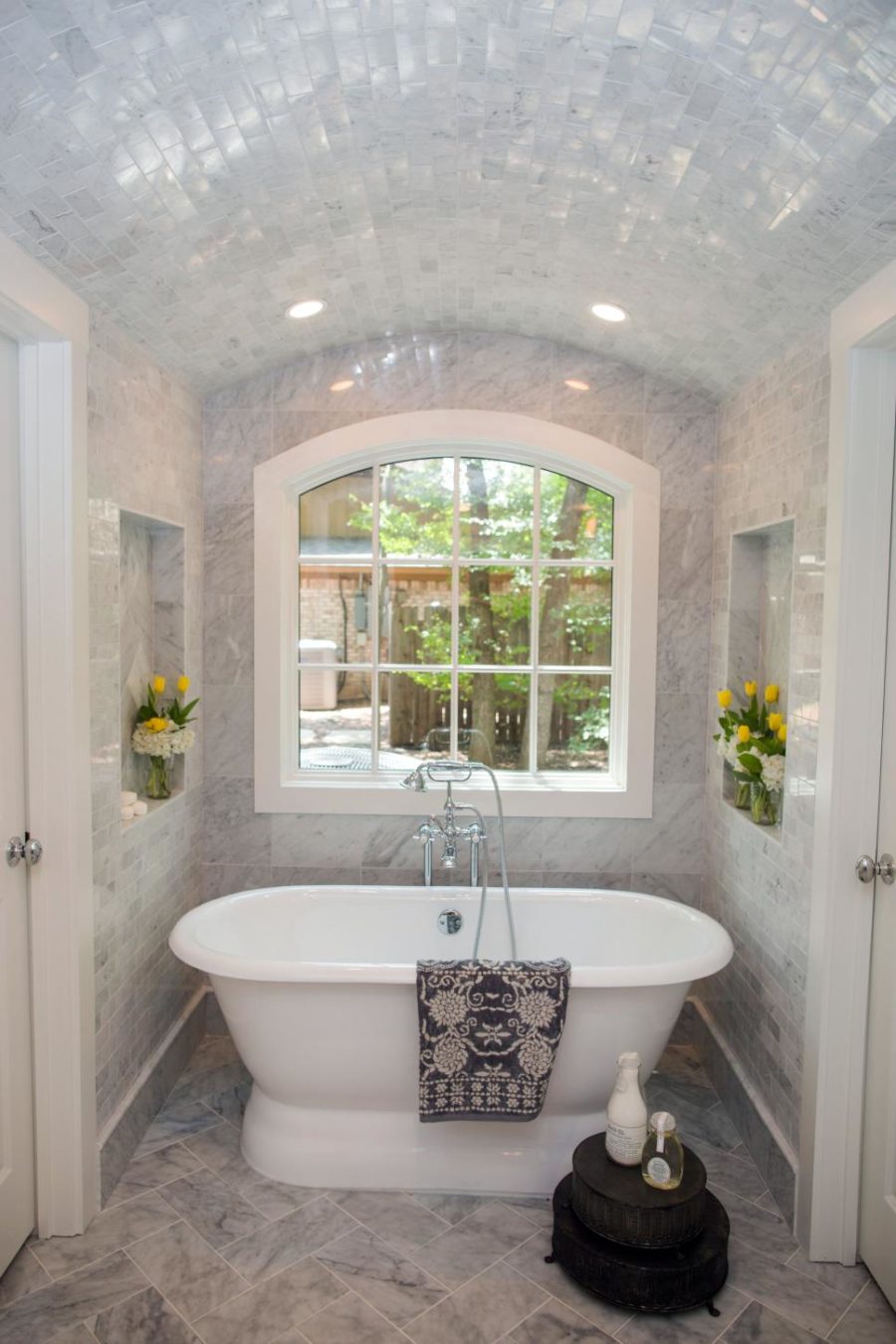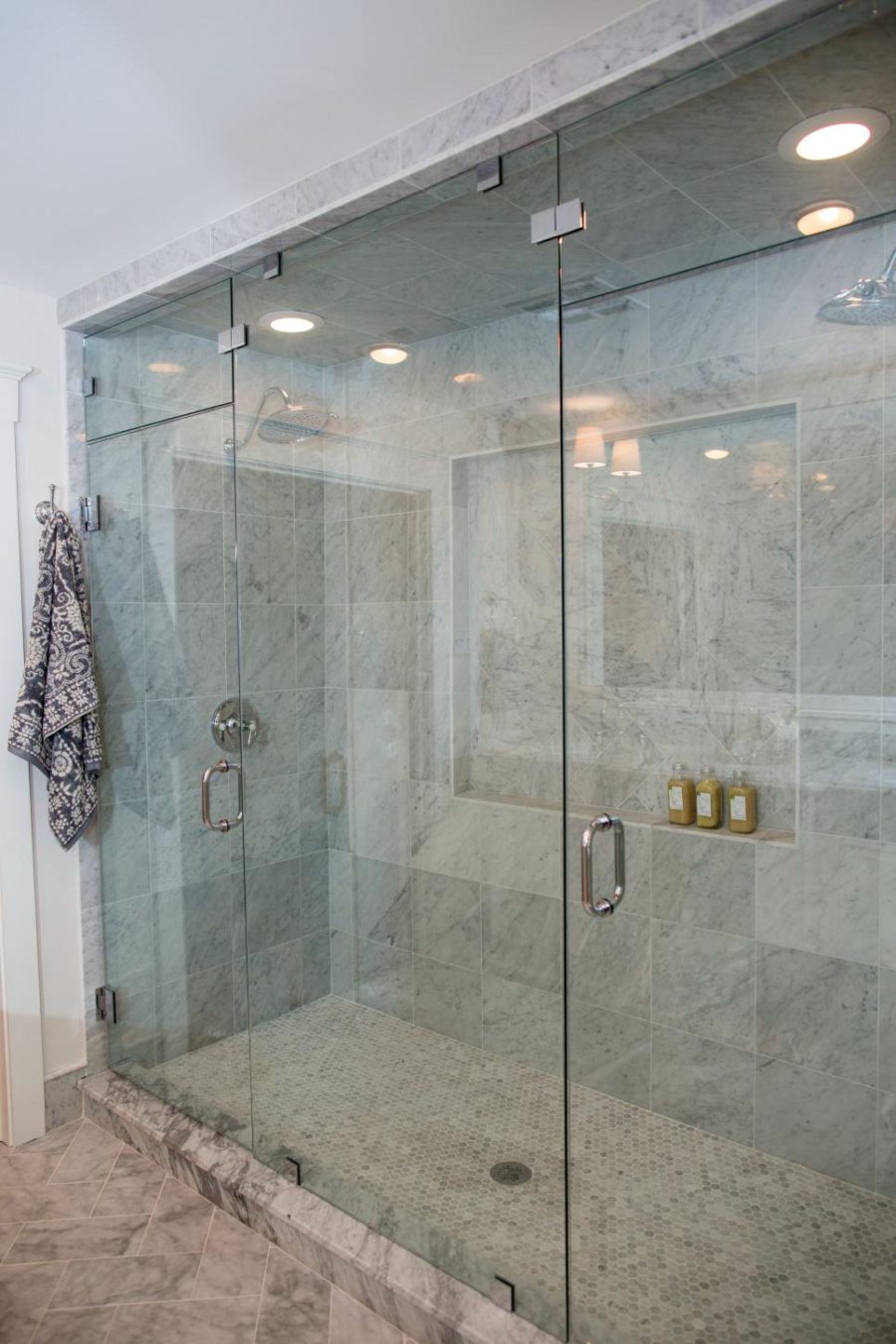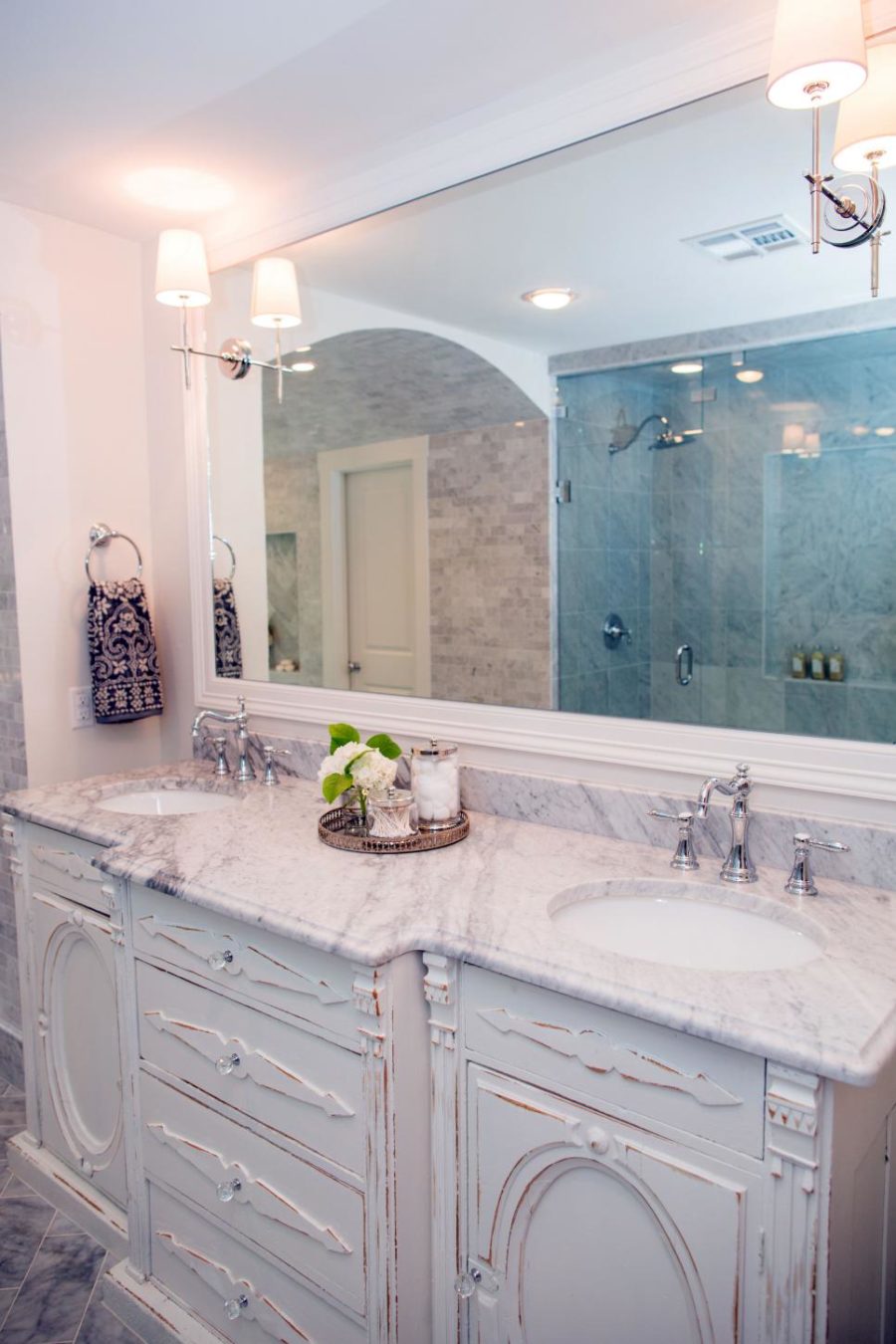 This house also had the most gorgeous pocket doors going into the husband's music room which of course there is no great photo of, but I did find one with them hiding in the background.  Trust me… they were stunning. 
I had previously thought that they didn't touch any of the other bedrooms, and I'm sure it varies episode to episode based on budget, but she said for their home they renovated every room and did all floors/walls/fixtures and that they don't miss a single design opportunity.  See the full article here. 
 Click here to see all photos of the House In The Woods episode, which was such a great house.  Also, this gigantic house renovation that was the season premiere one year was a favorite of mine too.  The house was huge! (I will say that in this current new season, she did a few houses and worked with the clients style that is not at all like her own – one was a super, super, modern house for example – and I definitely prefer when she sticks to her roots and her design aesthetic.)
There is another show on HGTV where the couple drives me a little bit nuts sometimes, but I still like to see the homes and I love that it is set in Nashville.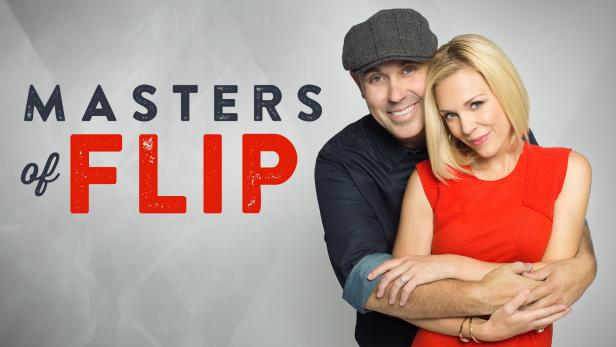 Masters of Flip stars married couple Kortney and Dave, and they usually do incredible renovations to homes that begin in an awful state.   Sometimes her homes have incredibly awful quirky taste… one episode in particular was so horrendous that I was shouting at the television. She WANTED it to be staged as if it was grandma-chic… as if you were walking in to your grandmothers house.  The house itself was gorgeous, and the staging seemed like it was a practical joke.  It varies episode to episode, some houses I love it all, some I hate everything she puts in it, but again, I like to watch 🙂   I did find a couple photos that show the bones of what they do is great, but then she'll do things like bright green paint on the exterior.  Not at all my thing, but I know others like it.  She really loves herself some color.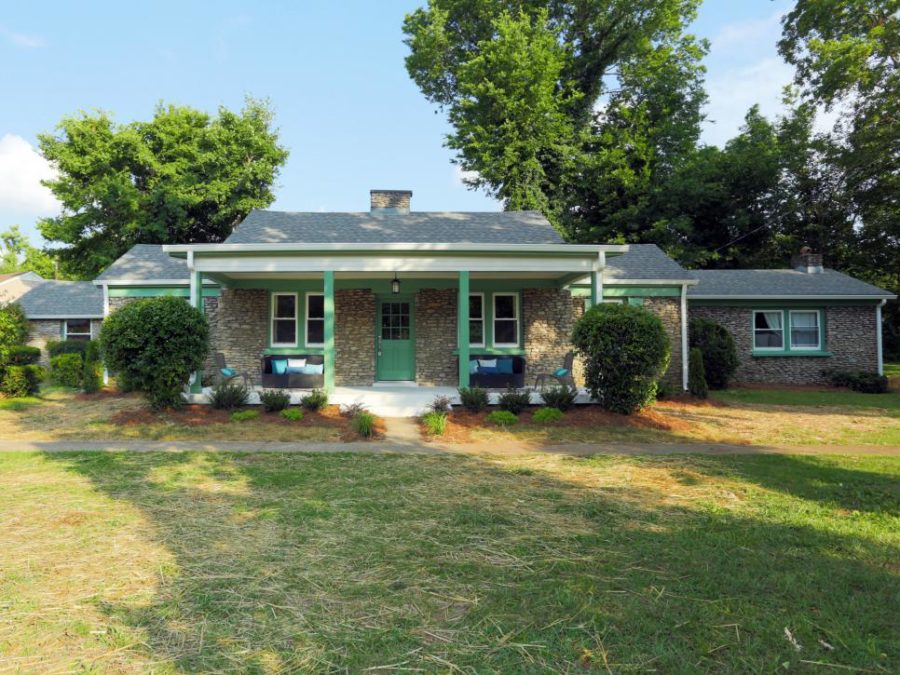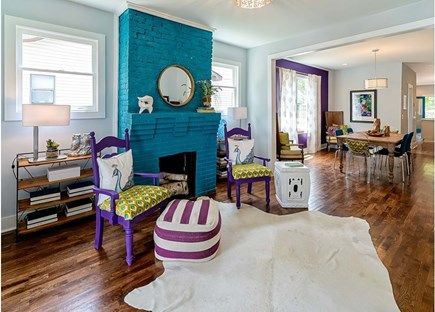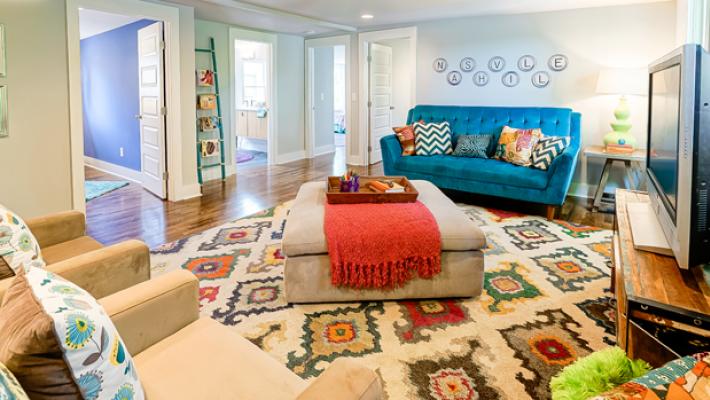 My brain is like AHHH where do I look with the way she styles/stages.  Here are some photos of the grandma decor house below :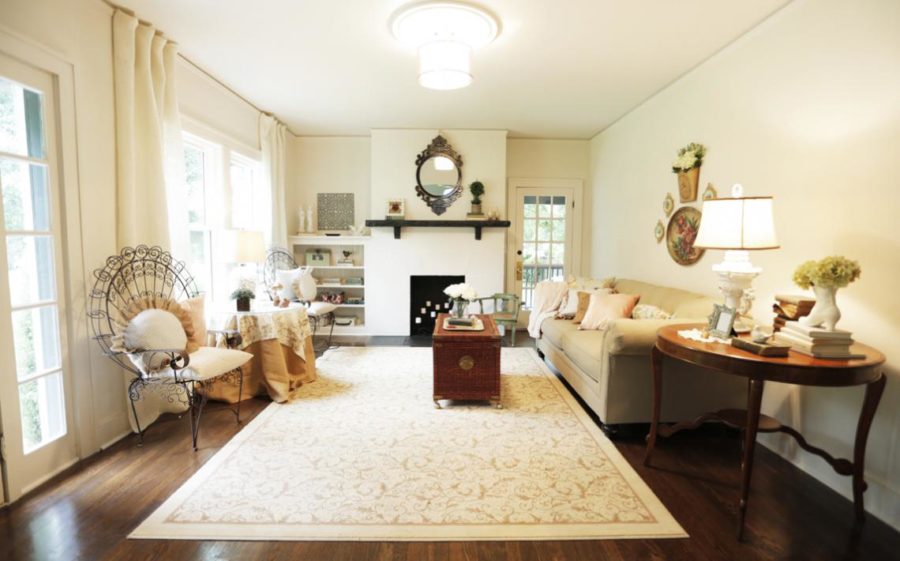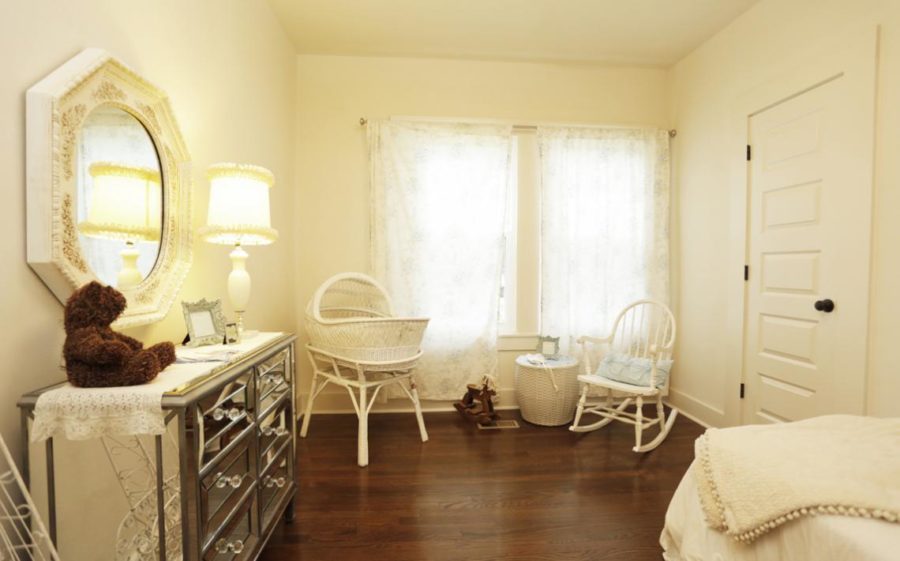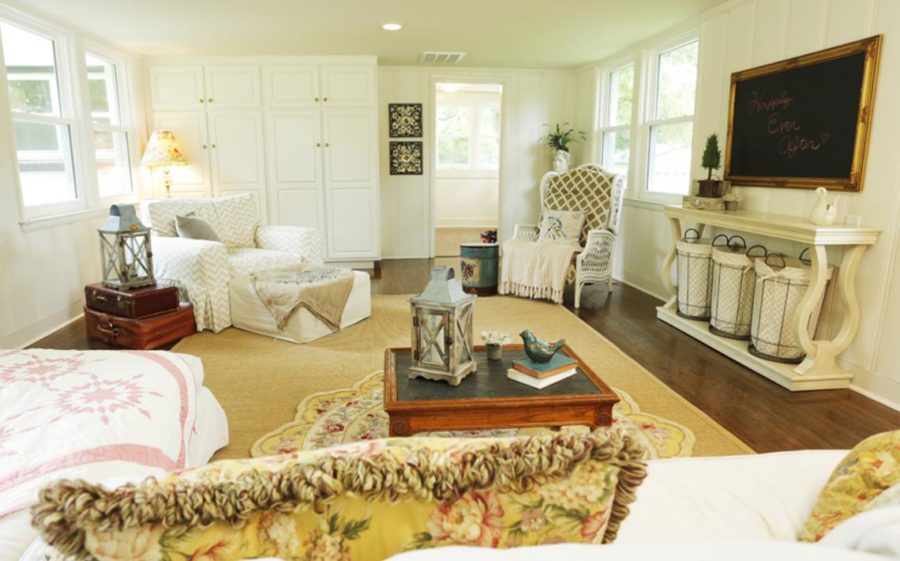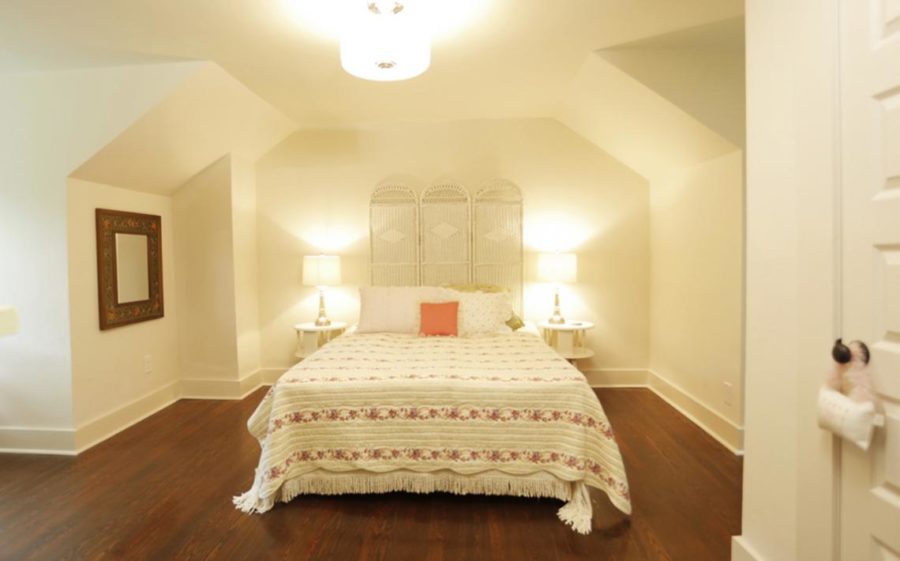 This couple annoys me the way that Tarek and Christina (#RIP) do – they argue about things and make things related to the renovation all dramatic, and as Chip and Joanna so perfectly prove, drama does not need to be a part of these shows to make them successful. BUT, then they get cute? I feel like maybe they got feedback and changed it up a bit/learned to LOCK IT UP. Anyways, they do full-gut-rehabs and it's great to see some all of the different things they do, because each house and episode can vary drastically from the last!
There is a new couple with a show premiering March 21st that I am super excited about called Home Town. Home Town features another married couple that live in a small town in Mississippi. I have high hopes.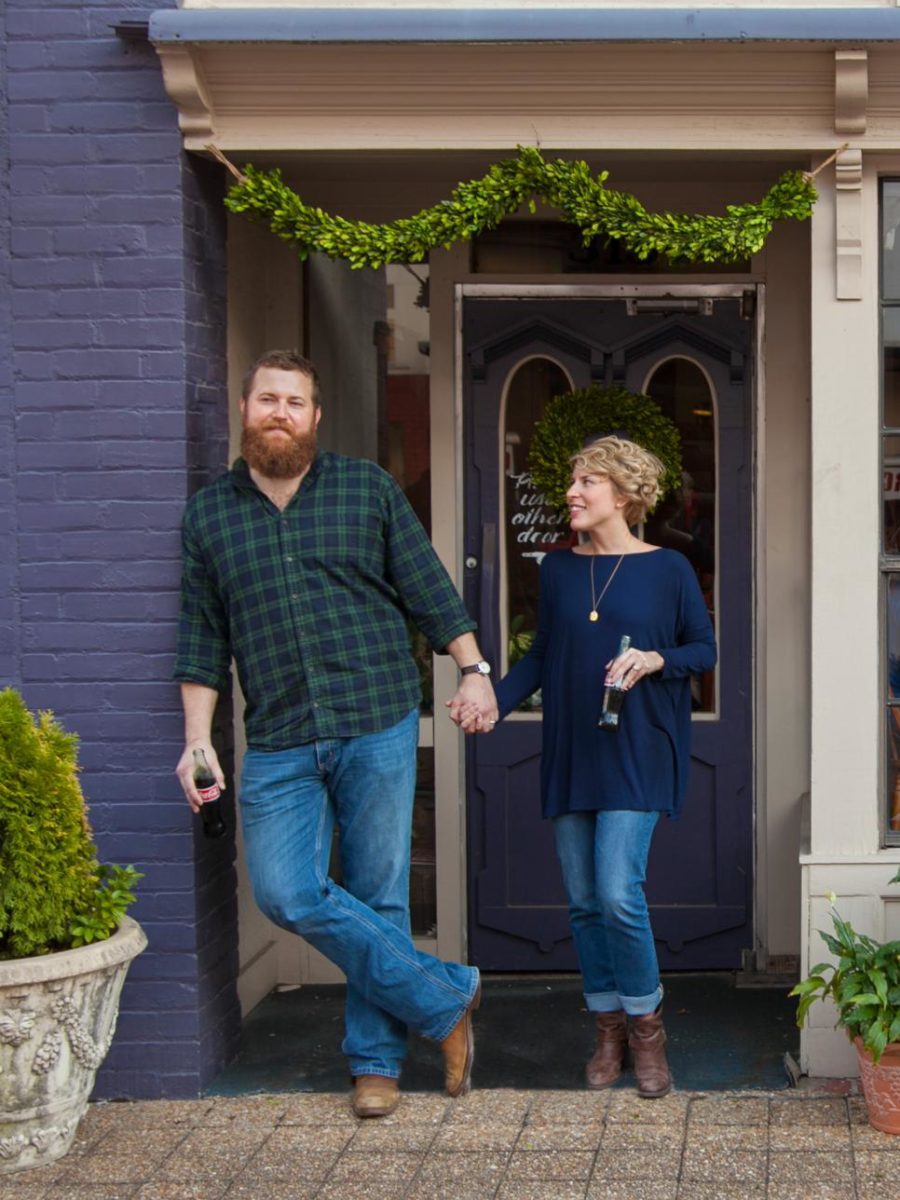 I had originally confused Home Town with a show that I saw the pilot episode for forever ago called Sweet House Alabama.  I googled that show when it aired and saw that it brought me to a blog called Perfectly Imperfect.  I just went back to their site and learned that HGTV passed on having them as a show, which I am so sad about because they did such a gorgeous job renovating in the pilot episode.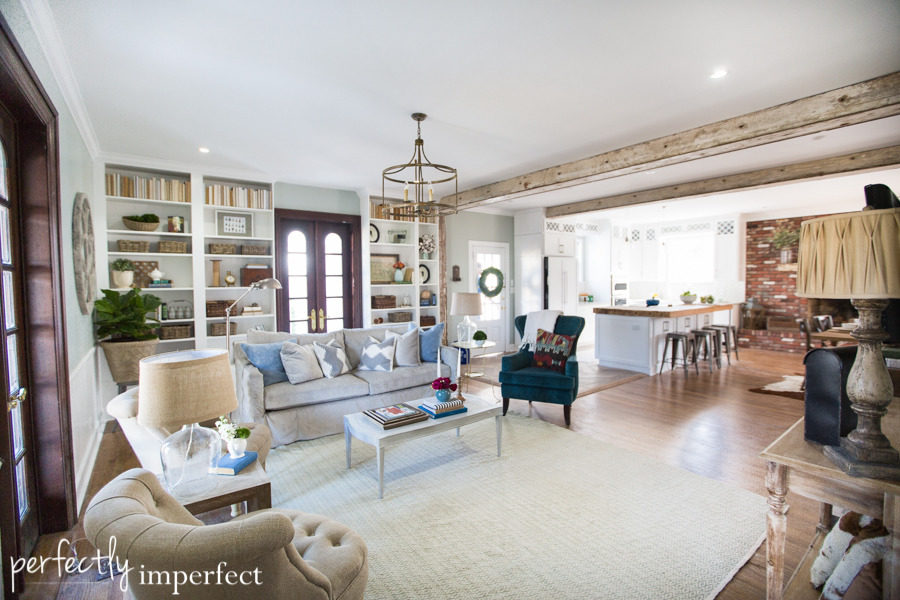 One that I love is Good Bones, with a mother daughter duo who do TONS of the work themselves.  They really get in their and know so much about the construction aspect of things its crazy. I love that they always start with SERIOUSLY disgusting houses that look like tear downs and make it amazing.  They do some decor/design choices that are a bit eeehhhh as well, but I like both of them and the show so much – they seem so sweet.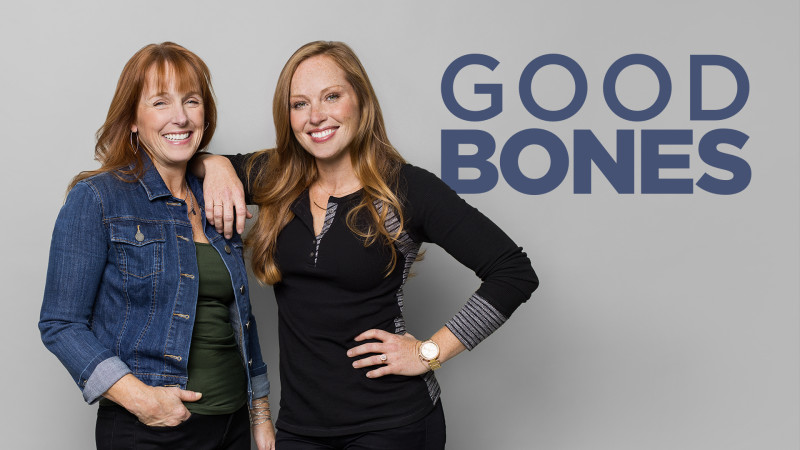 Oh, I also enjoy Love It or List It, Too with Jillian from the Bachelor/Bachelorette.  And the original Love It or List It has grown on me as well.  I like the Jillian version better just because she is so darn cute.
And to end, we circle back on Chip + Jo. Here are 16 things you may not know about the lovely couple.  Oh, and in case you missed their latest "behind the scenes" post, he no longer has the dark tooth mentioned in the gif above 🙂 He has a fancy white one now and he was hilarious talking about in on the show.
What are your favorite HGTV Shows?
What are your thoughts on the couples and their banter on the shows?
intro image via @betches instagram