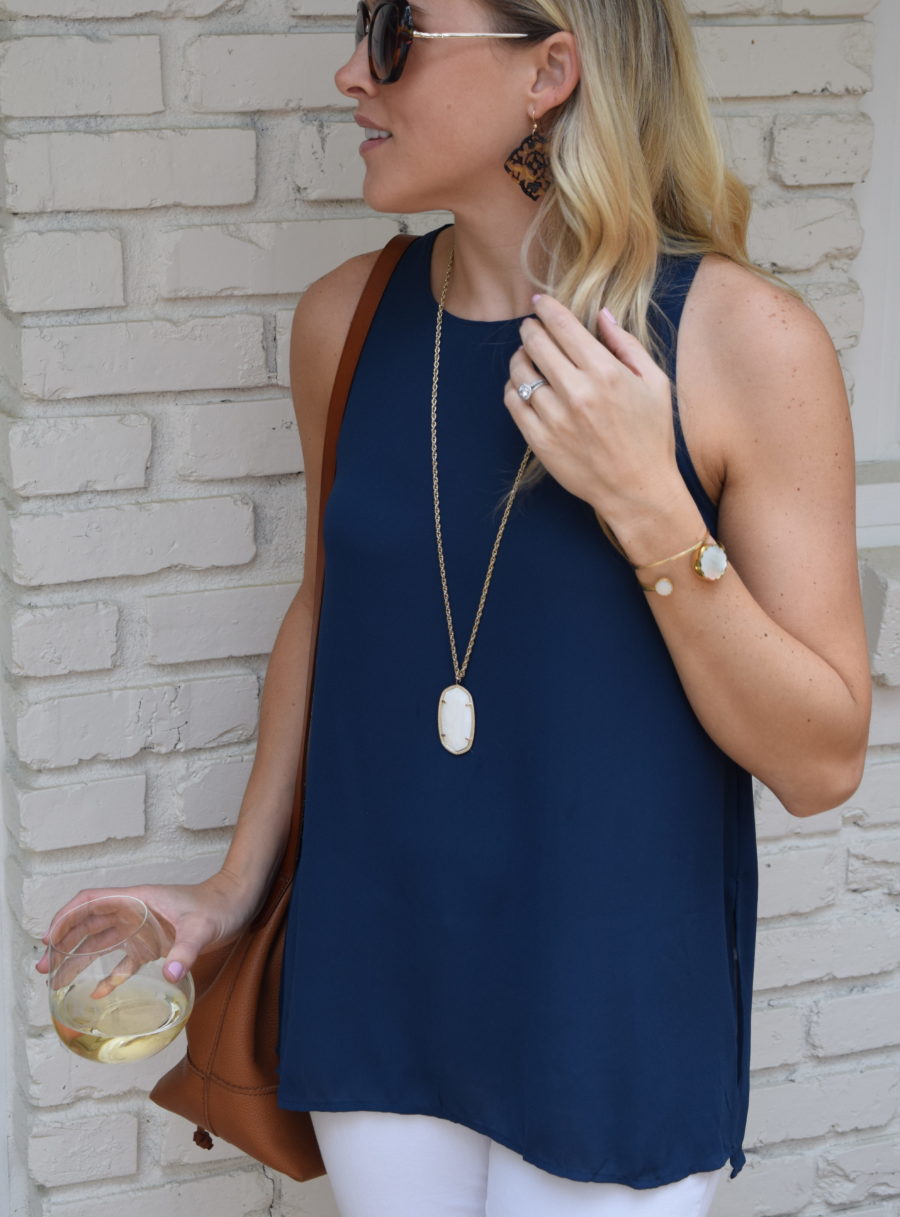 You may be staring at that photo thinking all you see is wine and nothing fitness related.  But it's in there!
I have been wanting a fitness tracker of some sort for a long, long time.  But I never liked the look of any of them.  Not in the slightest.  Even the most fashionable ones I had seen, where you could buy a designer bracelet wrap or put it in a pendant….. they all still LOOKED like a fitbit.  If it isn't something I'd want to wear when dressed up to go out at night, it never seemed like it was worth it because I would just be taking it on and off constantly (and more likely just forgetting to ever put it back on!)
When I came across Kate Spade's line of fitness trackers I was so, so excited.  I posted about them a few weeks ago in one of my Wishlist Wednesday posts because I couldn't believe how adorable they were.  More importantly, I couldn't believe they were fitness trackers! Because they don't look like it at all!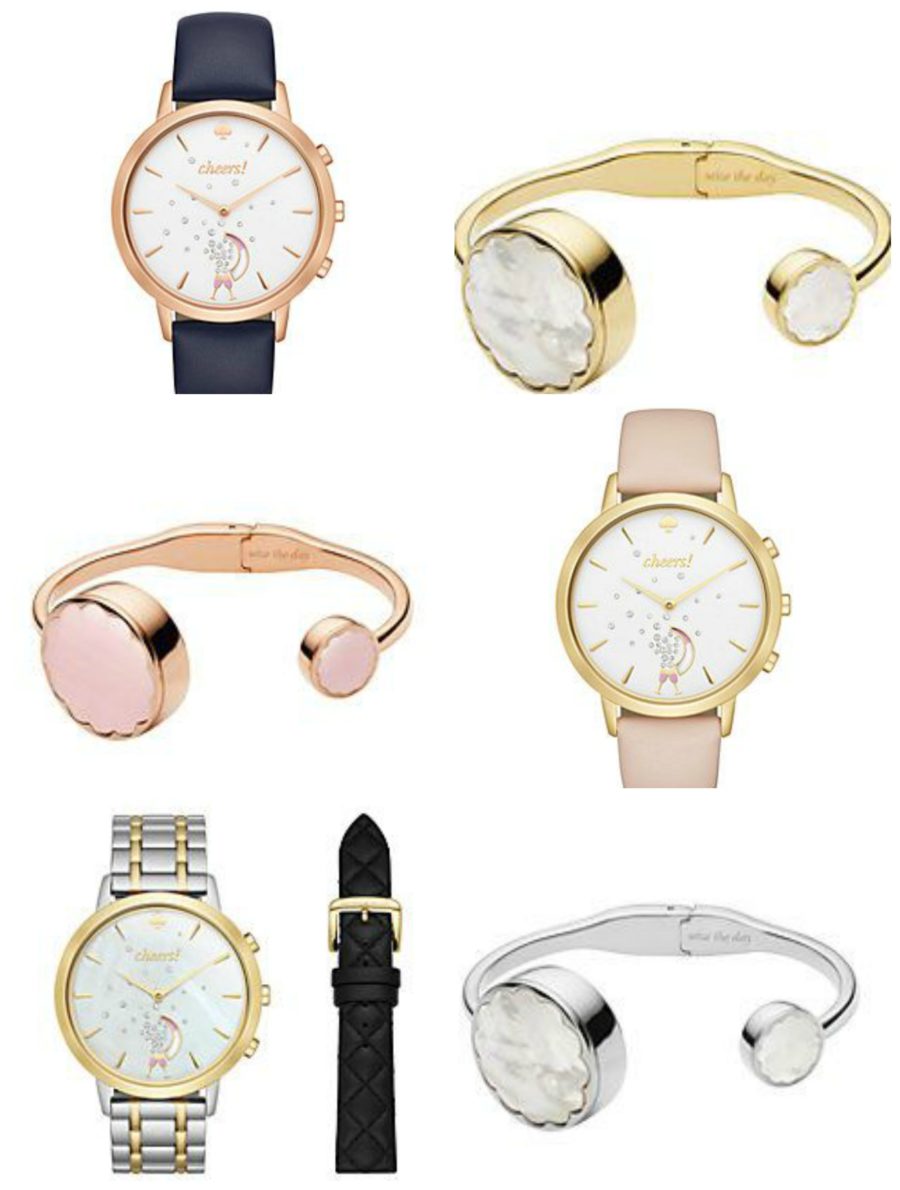 row one : WATCH // BANGLE  row two : BANGLE // WATCH row three : WATCH // BANGLE 
My mom surprised me with the Scallop Trim Tracker and I have loved it ever since.
It fits perfectly on my wrist – it doesn't clank around and go up and down like so many bangles do;  It matches the gold bracelet I wear every day and never take off;  It is so comfortable I can't even feel it; and most importantly, it's cute!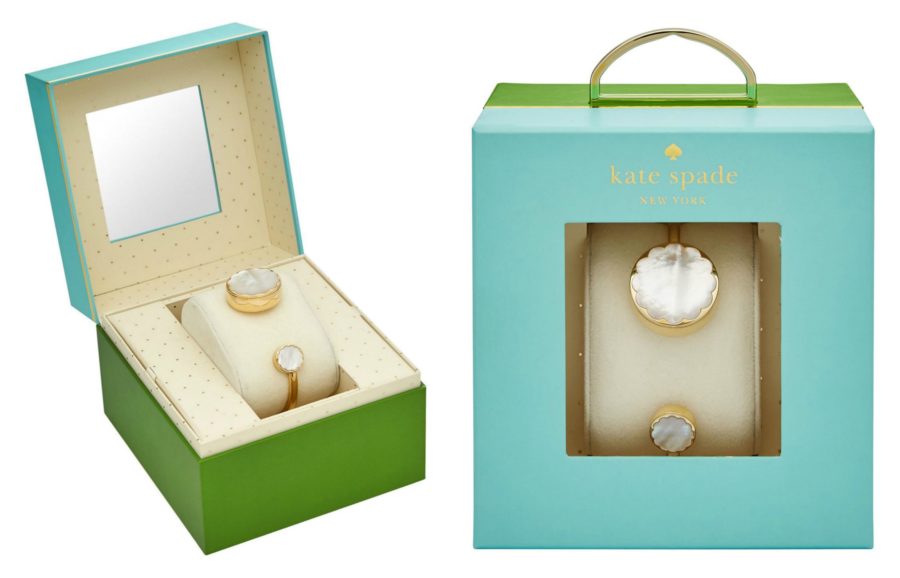 // SCALLOP TRIM TRACKER //

I get complements on it all the time and no one can tell it's a fitness tracker.
AND I NEVER have to charge it.
The battery will last me for months!!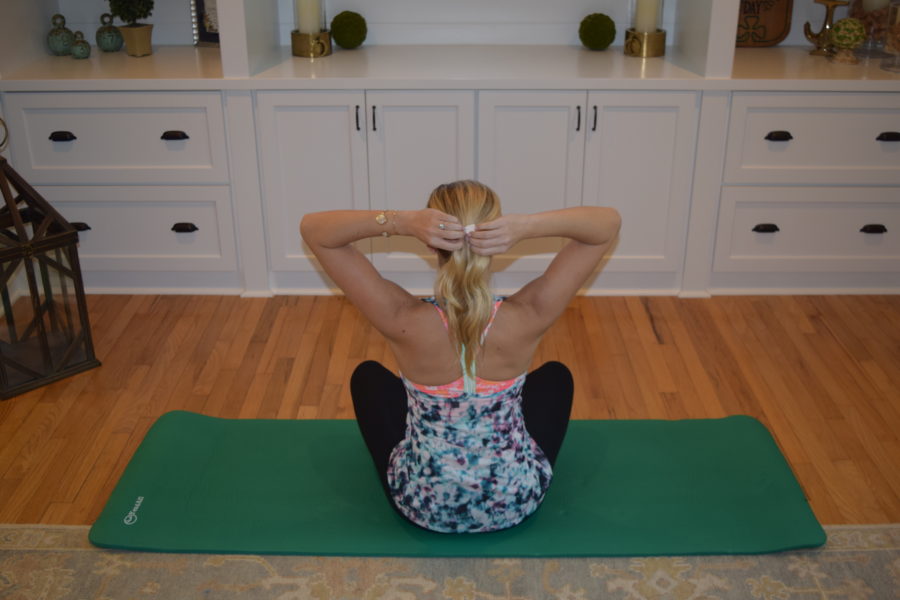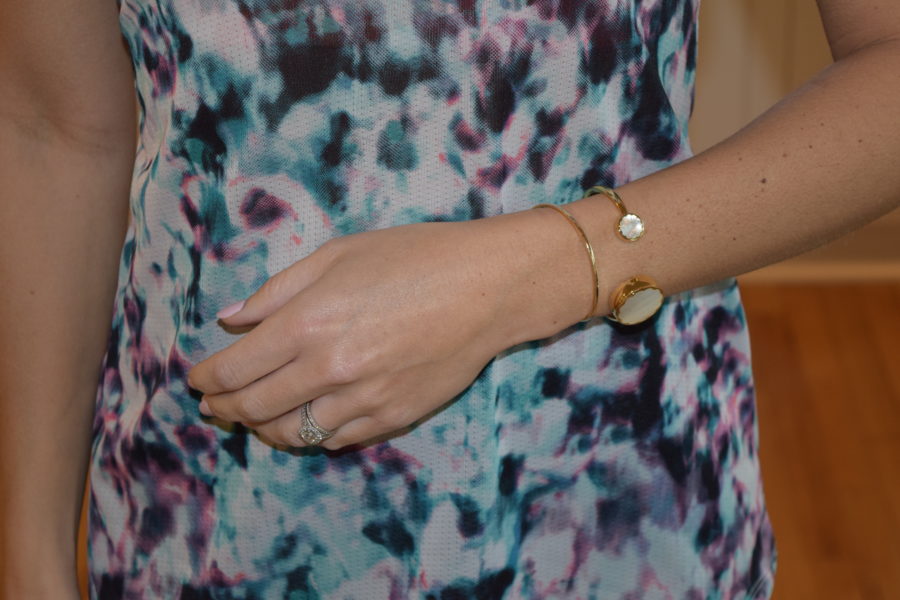 All you have to do is download the Kate Spade app and you are all set! It tracks your steps and also tracks your sleep.   (You can also take selfies and control your music through the bracelet, but I have yet to use either of those functions)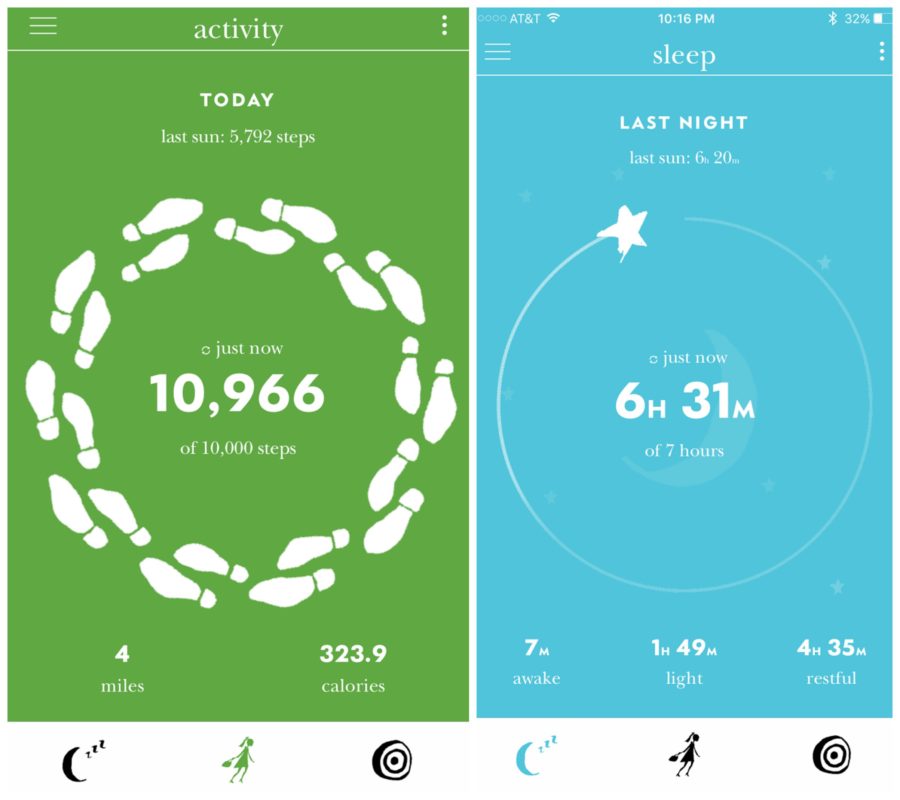 Plus you get can set other personal goals in the app if you want – like track how much water you have drank.  You can have it countdown to personal milestones and celebrations as well!
It alerts you with light notifications.  All you have to do is tap it with your finger and it will blink a certain number of times depending on the number of steps taken.  It's that simple.  It really has been so motivating and pushes me to reach my 10,000 step goal.
I really can't recommend it enough if you have been hunting for a fitness tracker, but think they are all pretty ugly like I did 🙂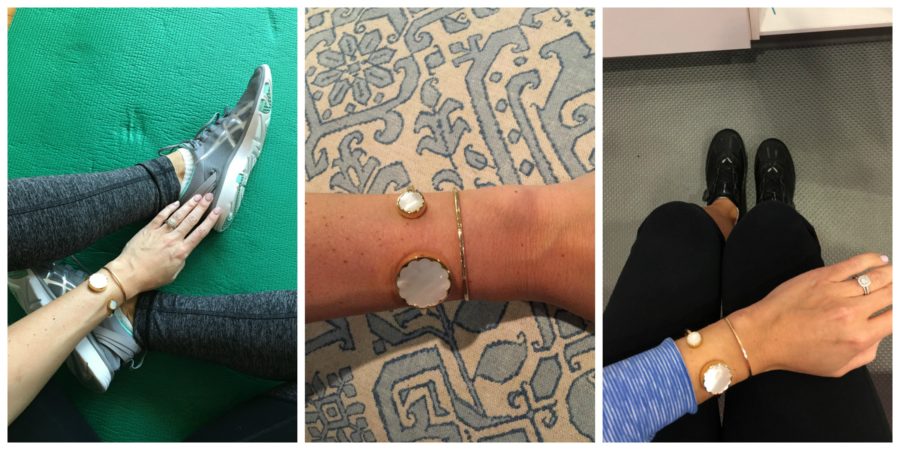 But my favorite thing – it looks just as cute with real clothes as it does with gym clothes!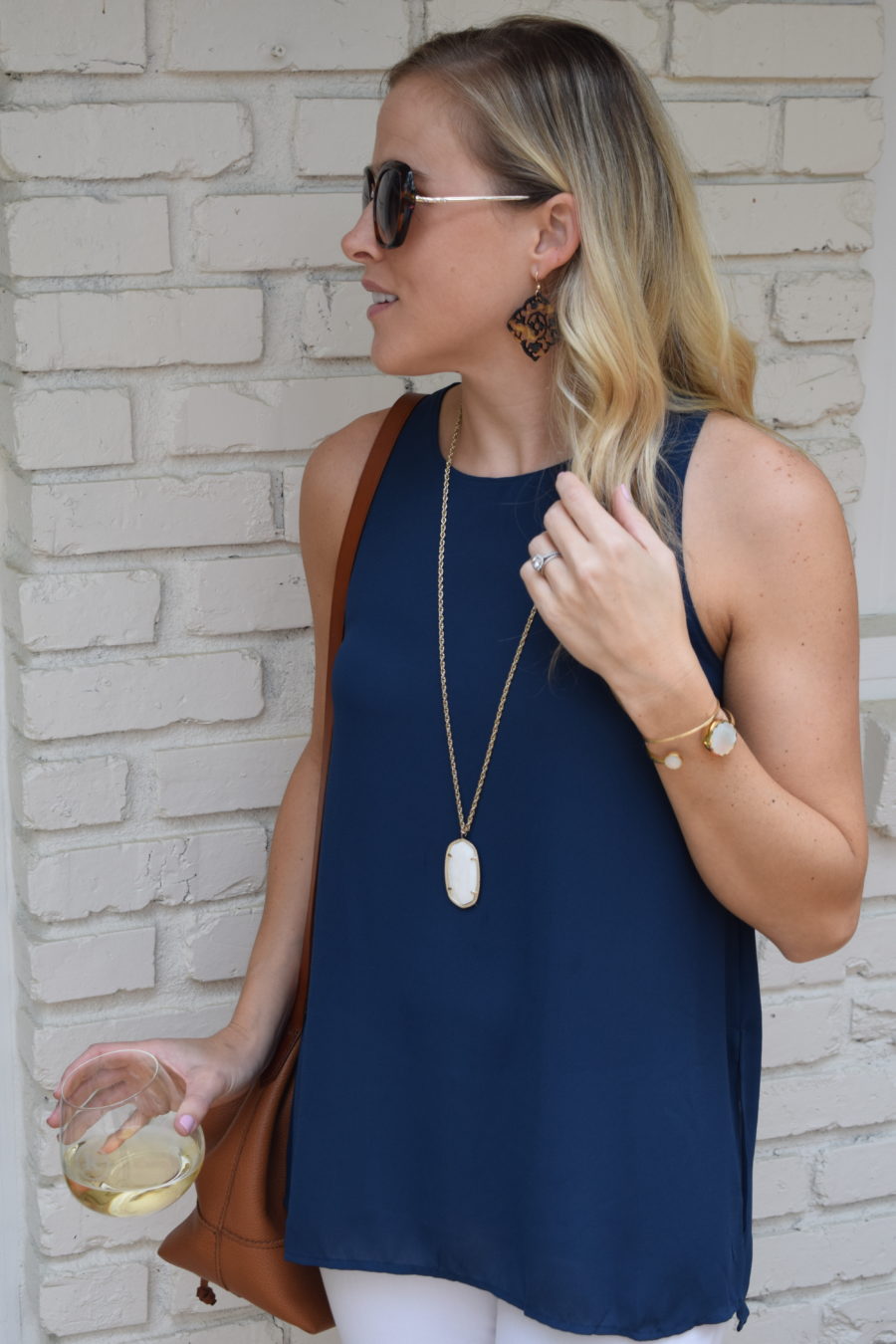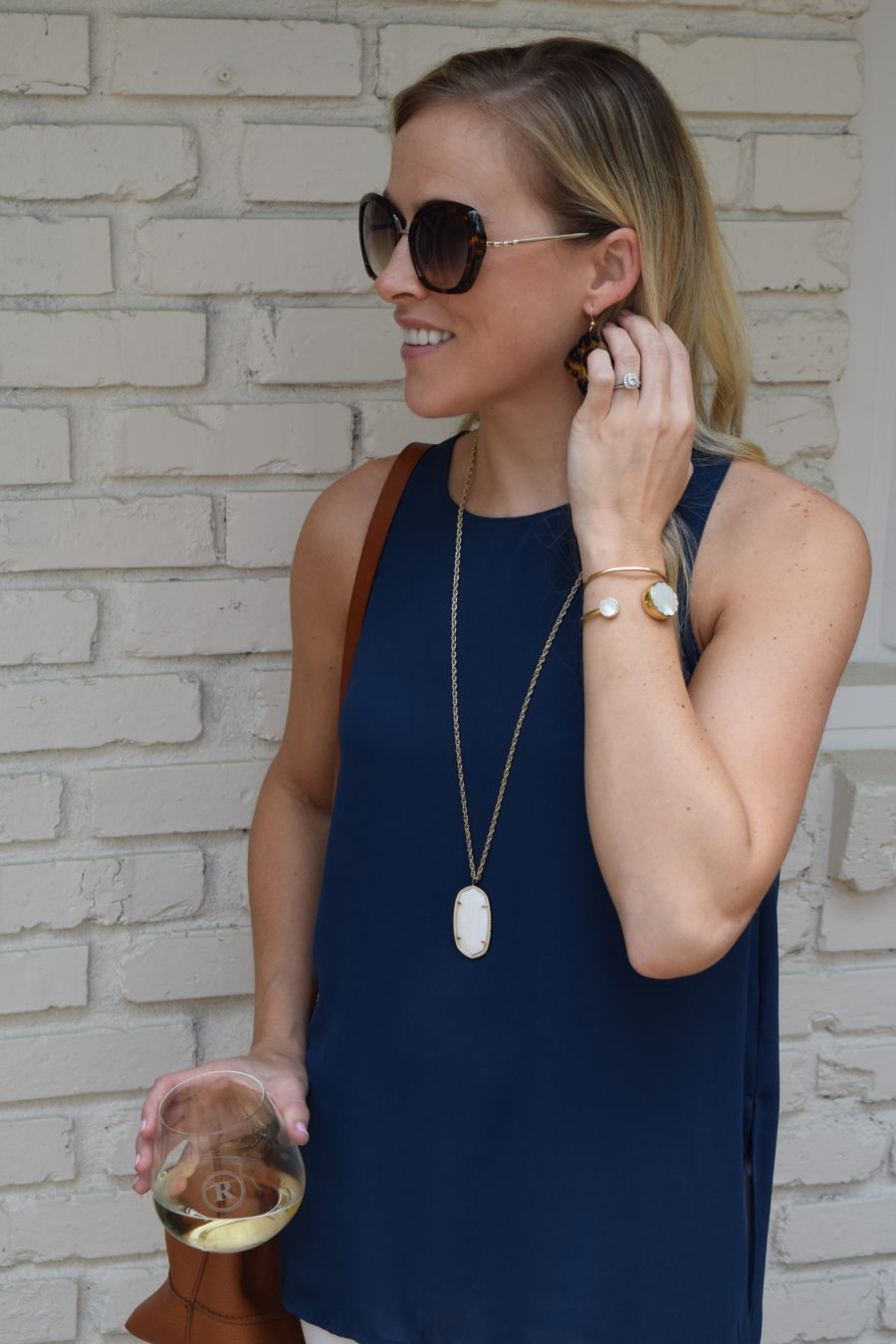 and most importantly:  it balances perfectly with a wine glass! not sure if the lifting of the wine glass counts as a step, but I'll lie and say it does!
Bangle on one hand, wine in the other!
if only it could distract from my horrid roots, which praise lord are being highlighted today! 
I wore this outfit for the Kansas game Saturday but my blue tank wasn't as lucky as I had hoped.  This is that tank that comes in a million colors and I wear constantly – I keep stocking up on more colors and each one is on repeat!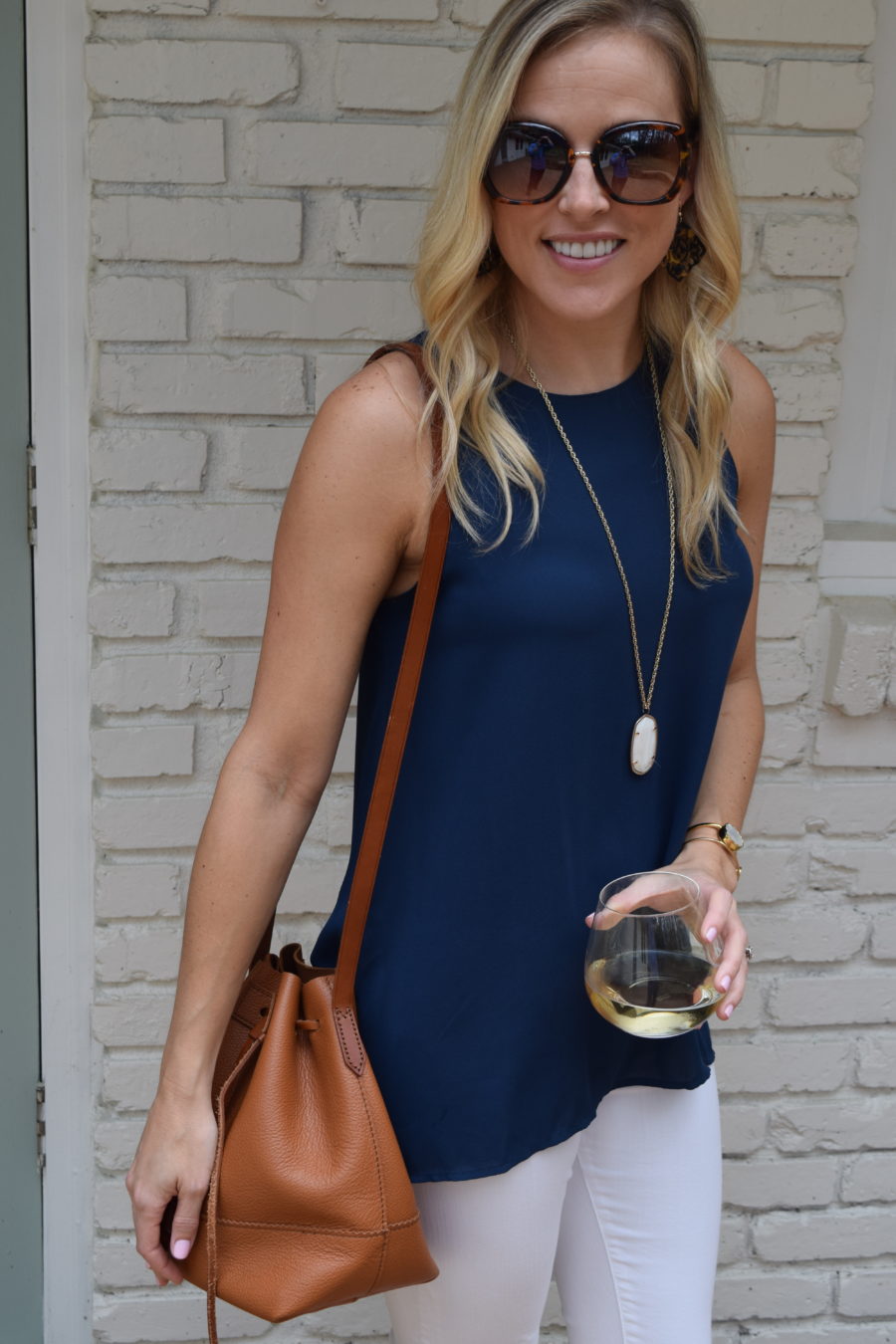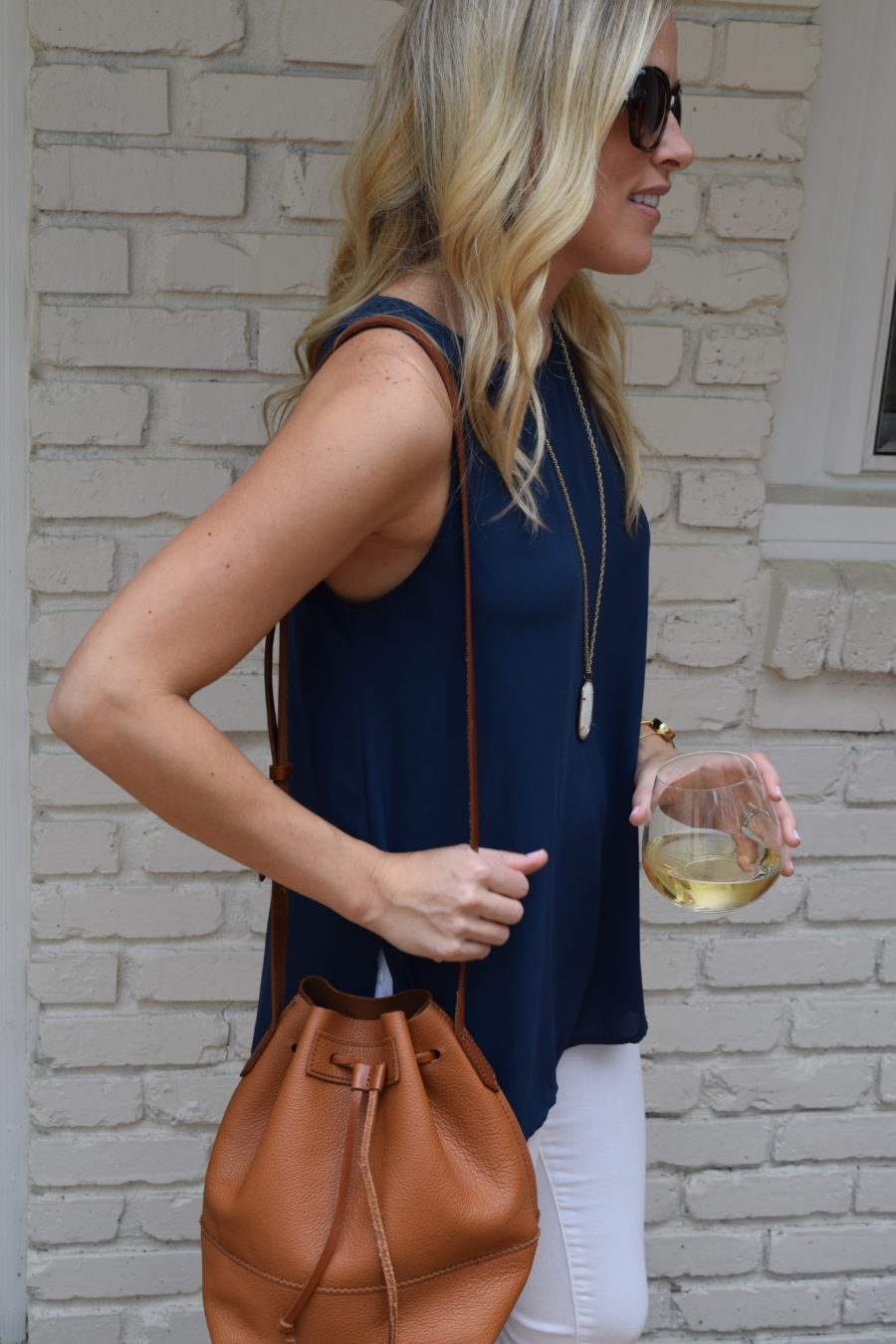 KATE SPADE FITNESS TRACKER // WHITE JEANS // SIDE SLIT TANK // SUNGLASSES ($12!) // JCREW BUCKET BAG (SIMILAR) // EARRINGS (SIMILAR)
One more favorite find that is fitness related!
These hair ties are. the. best.
I do not have to tighten my ponytail one time during any workout.  I was at my Blast class (which is like a Shred415/Orange Theory-ish kind of class) and between running on treadmill and doing tons of burpees and other things, my hair never budged once.  It was amazing.   They also are super gentle on hair and slide out easily without pulling any hair out.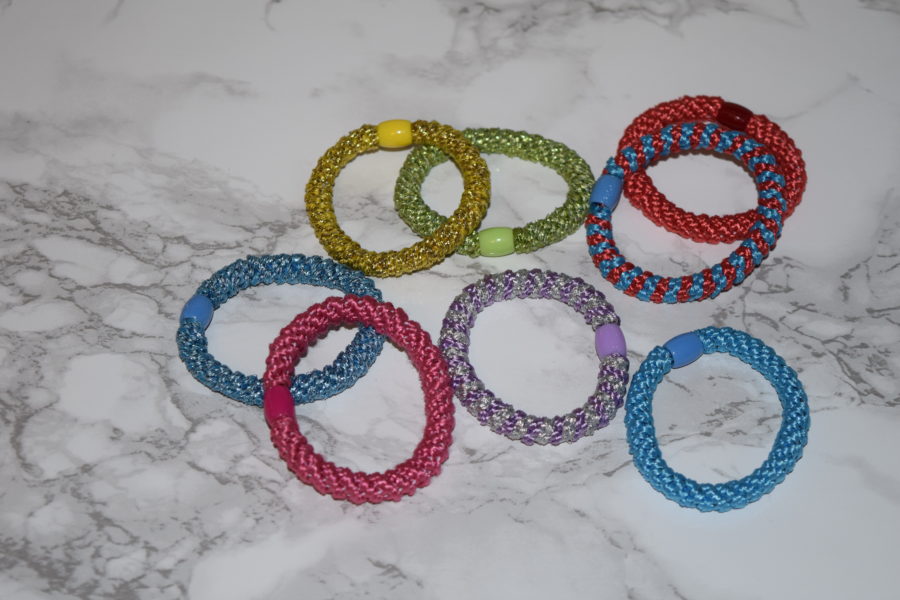 // HAIR TIE SET //
I know it seems silly to be this excited about a hair tie, but if you work out, you will swear by these as well.  Thank you to the reader who commented about how incredible they were and that they were worth it 100%!
Do any of you have fitness trackers that you love?
Or any other health gadgets that you swear by?
Happy Monday everyone! Hope you all had a great weekend!