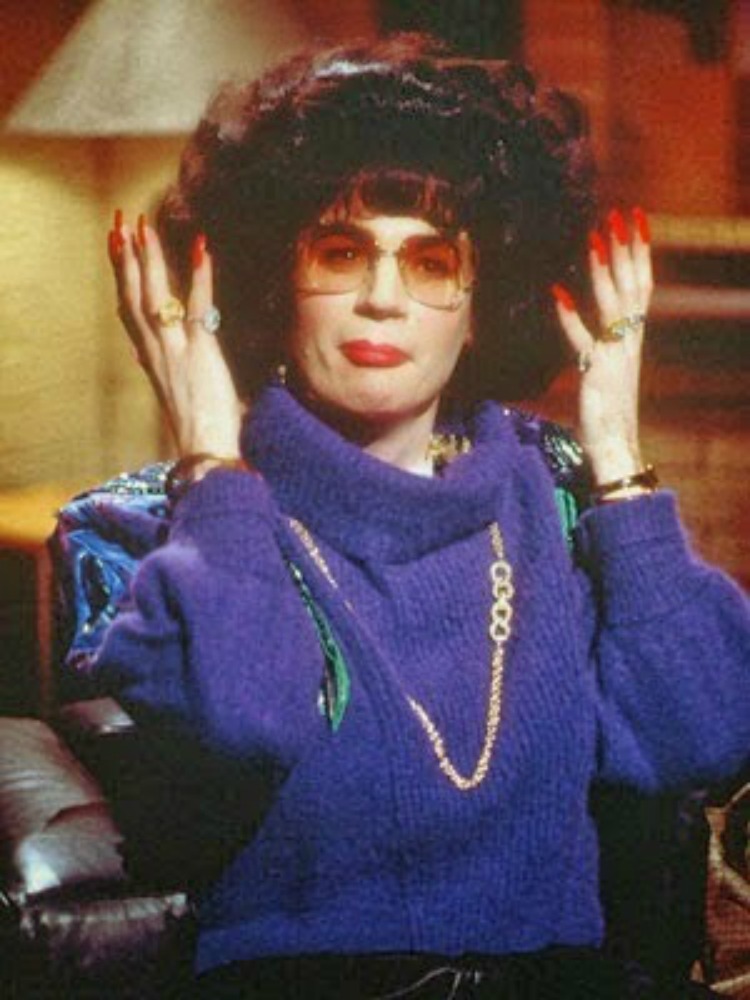 discuss amongst ya-selves………
:: THE BACHELOR :: 
I am so over this season. We had a) a one hour episode instead of two b) that starts with a rose ceremony that should have been last week  c) keeping Rachel for the top 3 yet we already know she is the next Bachelorette d) only seeing one of the hometown dates. We need this season to end already ABC! Not drag it out and make it longer! And with a girl we know isn't one he picks?! It's all just so annoying.
Also, this week was horrible because Corinne got sent home.  I am grateful we had her as long as we did….. usually the only entertaining girl gets sent packing way before final 4.  Now we just have to survive Vanessa selfishly crying "I just don't feel special" for a little longer.  Do you know what show you signed up for Vanessa? And who The Bachelor is?? Mmmk thanks.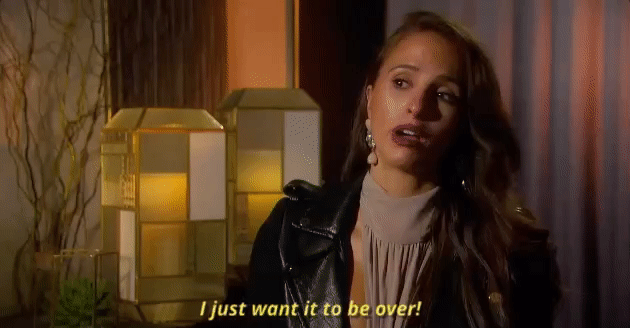 Andi shows up and knocks on Nick's door.  (insert me questioning for the 874th time who I am as a person for watching this).  She sits there and they are talking like old buddies about the fantasy suite and it is ridiculous.
 Andi asks "Do you think you're going to sleep with them?" WHAT? Are you forgetting the whole part of you calling him out in your book for the fantasy suite? And then she tells him he should feel comfortable doing anything it's part of the process so sleep with them? What world am I in? OR is this just an attempt to stay relevant just like the book was?  And then Nick says "After talking to Andi I've never been more confident that this is going to work out for me?" WHAT? HUH?
The final 3 go to Finland to freeze their asses off.  Whoop-de-do. First Wisconsin, and now Finland??!?! These poor women!! Rachel is a trooper for going through all this to get the title of Bachelorette.
All we see this week is his date with Raven.  And Nick. Wears. A Turtleneck.  Like, a huge one.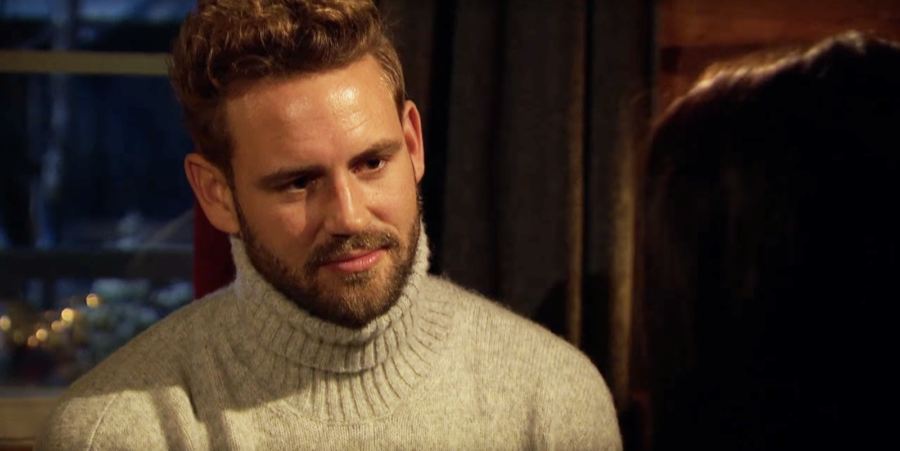 He is full blown Nick Lachey in the 98 Degrees music video for The Hardest Thing, but of course he could NEVER be Nick Lachey.  ( I am really into Nick Lachey….. no joke.  Love him.)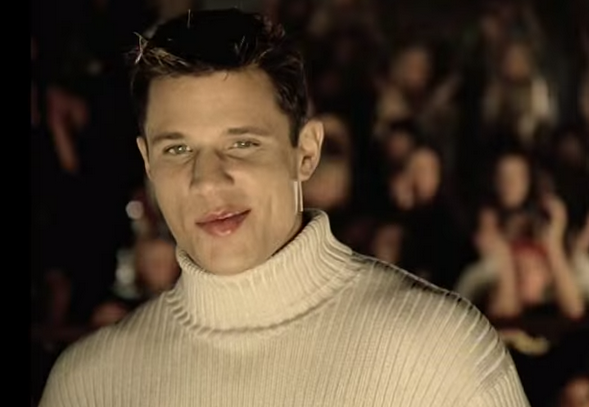 Boy Bands really loved those turtlenecks……  I can't believe Joey is the only one not donning one in this *NSYNC video, but at least there are 2 ugly leather blazers to make up for it.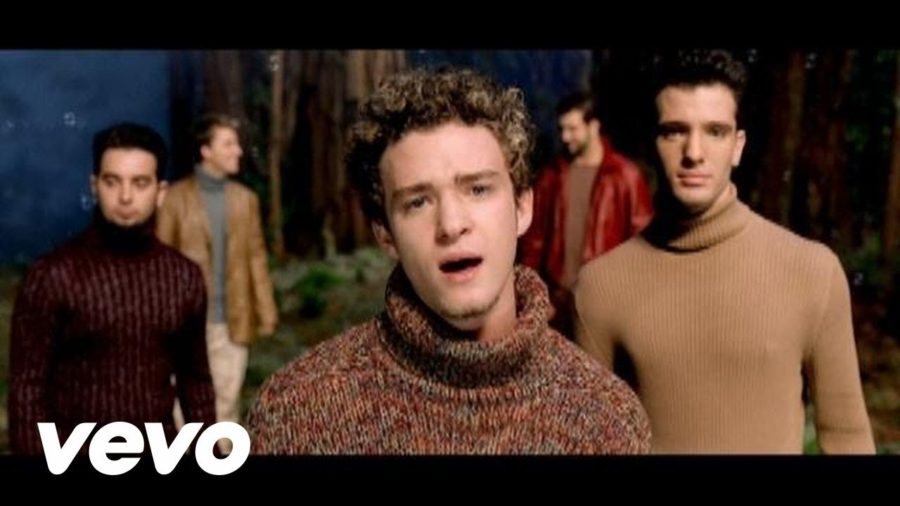 Also, Nick Viall really loves the leather jacket look, and guess who OWNS that too.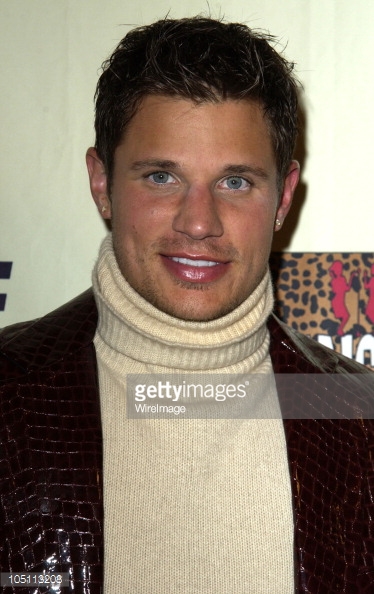 Nick says he wants a person with a huge personality that really challenges him …. Raven is sweet as Oklahoma Pie (is it Oklohama? I can't remember). I do not think she is going to do that.  But then again, I didn't think she would sit and repeatedly talk about her never having an orgasm on national television, so what do I know?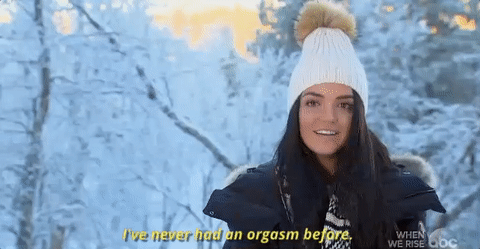 Raven : "So while we are still sitting with the whole crew, I want to let you know that my last boyfriend did not make me orgasm." WHAT?? I can't with this show. and I really CANNOT with Nick blushing and being all awkward in THAT DAMN TURTLENECK. Can you really not just share that with HIM? When the cameras are off? Isn't that the point of having the time with the cameras off?  and then she follows up with a twangy accent filled "Today is the Day!"  oh. my.
You know when you know something, and you really know it, and you feel it deep in your gut because you are so sure of it?  Welp, I knew, I just KNEW I should have boycotted this season of The Bachelor when Nick was announced.  And I have been cursing myself every week for not doing that!!! I couldnt stand him before….. but thought I should give him a chance.  See what happens when you give people a chance? You dislike them even more and they take over your whole life (see: Jackhole Of The Week below for a further explanation of that.)
:: THE ARRANGEMENT ::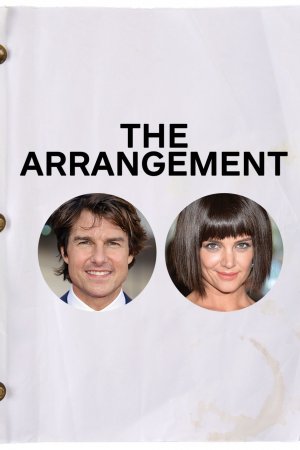 The Arrangement is the new show premiering on E! on Sunday.  They have it On Demand and you can watch it early, so that is what I did Friday when I couldn't get the HBO GO up and running.  I don't think it's great, but I don't think it's awful.  Sadly, the two things that intrigue me are 1. the main guy is hot 2. it is entirely just like tom-kat and scientology.  The fact that they can even pretend this isn't based entirely on that is insane.  They arrange for an actress to come and read for a role with the star actor and have that lead into a contract relationship and marriage. Before they have even finished a first meal together he is talking about "The Institute" and how it saved him and saying she should go and try out classes.  It is ABSURD.  So I feel like I'll give it a chance just because I'm still really on a Scientology kick from Leah Remini's show. (and I have been finding every podcast she was on – I just listened to the RuPaul podcast episode with her.  I just love her!)
:: VANDERPUMP RULES ::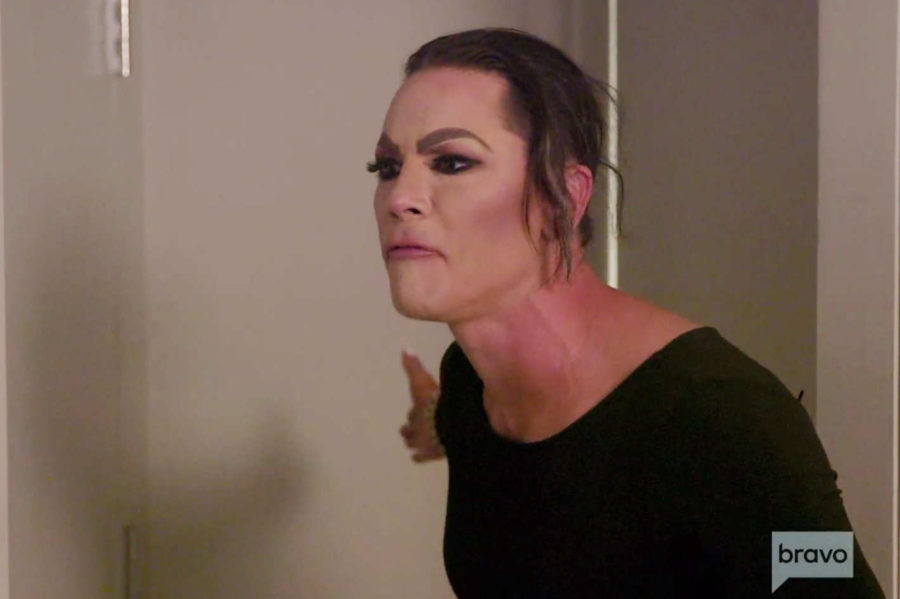 I can't believe we are seeing another episode of the Tom's still in full drag.  Everyone else has changed and taken their make up off, but not the Toms. Hell no.  Sandoval stays full make-up while yelling at the girls about Schwartzy being a battered wife.  I mean, him kicking that door open to the hotel room in full drag to reveal Schwartz sitting on the side of the bed wallowing in "I'm not marrying her! I'm not" pity was truly incredible television.  (Schwartzy can get a hall pass for staying in drag because he is so drunk I'm just glad he still has clothing on and is breathing.)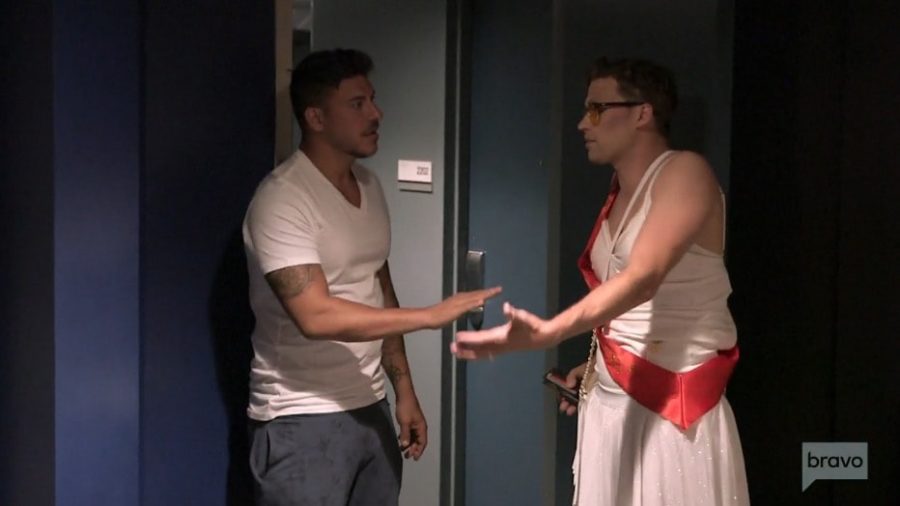 I am so embarrassed for Scheana and her commentary on Katie and Schwartz's marriage. It is never ending. I'm sure they are playing every piece of marital comments/relationship comments they have from her confessionals, but yikes, with her going through a divorce it is painful to watch. Shay is talking (yes, you read that correctly, Shay is talking….. for only 6 words but still) about honesty in marriage (when he was secretly addicted to painkillers), her talking about money and prenups being silly because "what's he going to do take the money haha" (he apparently emptied their account). I'm physically cringing for her to stop.  I really have all the feels for Scheana…. I know she's an egomaniac with wedding portraits of herself the size of the Fixer Upper "before" billboards all over her apartment, and she doesn't listen to a word that comes out of her husbands mouth (when he actually opens his mouth to speak), but I still think she's nice person.
Katie and Tom are just a total train wreck.   My-boyfriend-Andy-Cohen was 100% correct when he said the only thing stable on Vanderpump Rules is the love that Sandoval has for Schwartz.    Final note : I am so mad I deleted the episode because I can't find it online, but what did the tank tops say that Sandoval handed out at the pool party for him and Jax? I feel like it was something horribly amazing/horribly awful/awkward? If anyone can remind me, please share 🙂
:: SUMMER HOUSE ::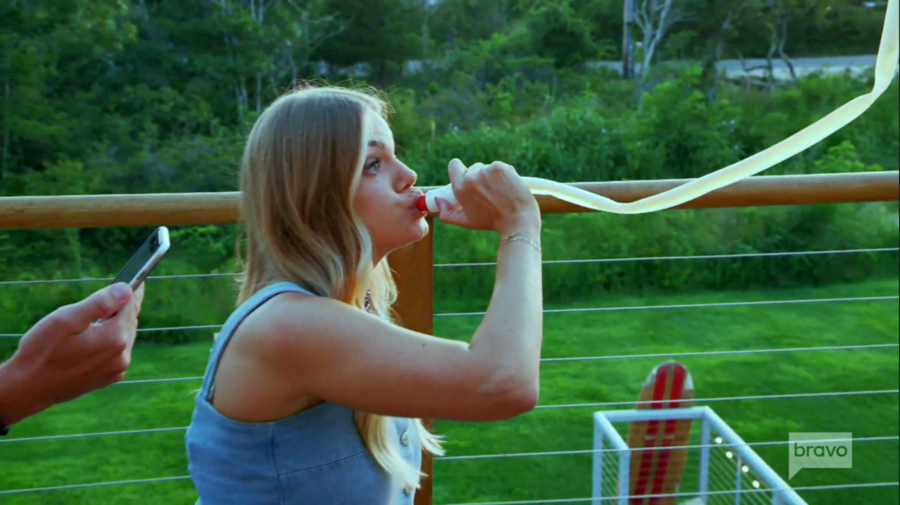 Carl did EXACTLY what the guy on Friends that was dating Phoebe did.  (isn't everything a Friends episode?) Remember when Phoebe is explaining to Joey that the guy she was dating wouldn't sleep with her and she couldn't figure it out? So she basically gives him free pass to never call him again and then they sleep together .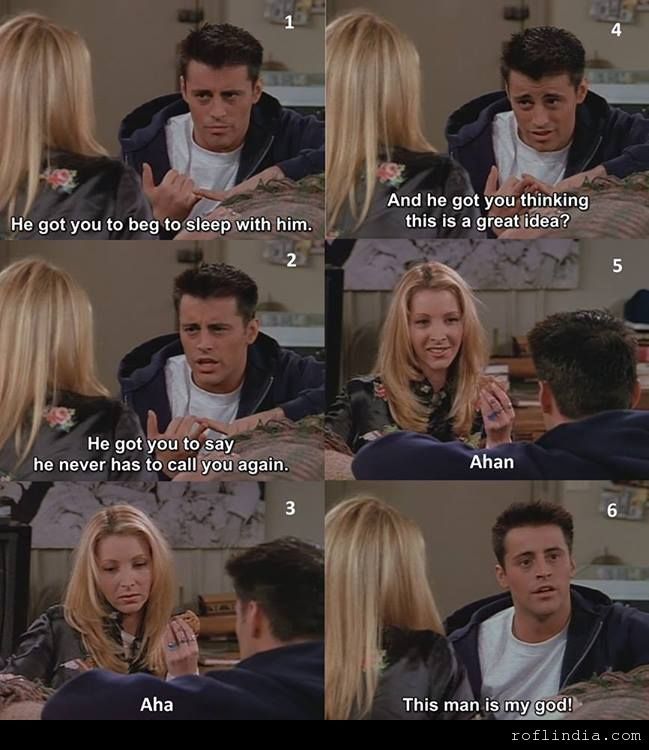 So, Carl's is a little less extreme, but he says the reason he had backed off and brought other "friends" from California to sleep with is because Christina with no H had said that Lauren was super into him and wanted a relationship. So he gets her to basically verbalize that she expects nothing from him and doesn't want a relationship….. and now they're hooking up again.  SERIOUSLY LAUREN. I just want to shake her she is so far above this situation and keeps falling right back into it! Someone get this girl a copy of He's Just Not That Into You ASAP.
Christina with an H being a reporter reporting on everyone in the house is the most perfect call out ever.
:: REAL HOUSEWIVES OF BEVERLY HILLS ::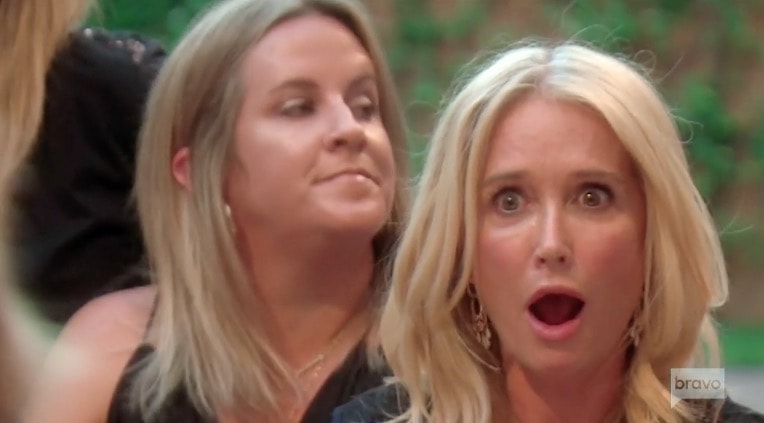 Did Eileen update her kitchen!?! I never took her for the pops of turquoise and teal modern kinda gal? Eileen is just crushing it this season with her looks.  First she looks stunningly beautiful in an all white ensemble in Mexico whilst battling montezuma's revenge not feeling well.  Now she shows up at Kyle's shindig wearing a navy high neck jumpsuit. AND an open back. GURL.  Slow clap.
Ugh first Boy George, now Carnie and her Cheesecakes? Enough Apprentice-and-RH crossovers.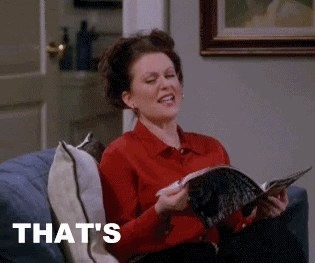 Rinna saunters in to Kyle's party in and hands a stuffed animal over to Kim with a "this. is. for. your. grandchild." It was very uncomfortable.  feel like these girl dinner parties at Kyle's always take a turn for the worst….. dare I say the reason is Kim? Or now perhaps Eden? Everything about Eden makes me uncomfortable…. or as Kim says, makes her skin crawl.   Damn you Eden quit making me agree with Kim!!!! And yes, Rinna, you can't say all of that stuff and then just hand Kim a bunny!
Eden is complete lock jaw the whole party, and it keeps getting tighter and tighter as the night goes on. Even more than usual, which is really saying something.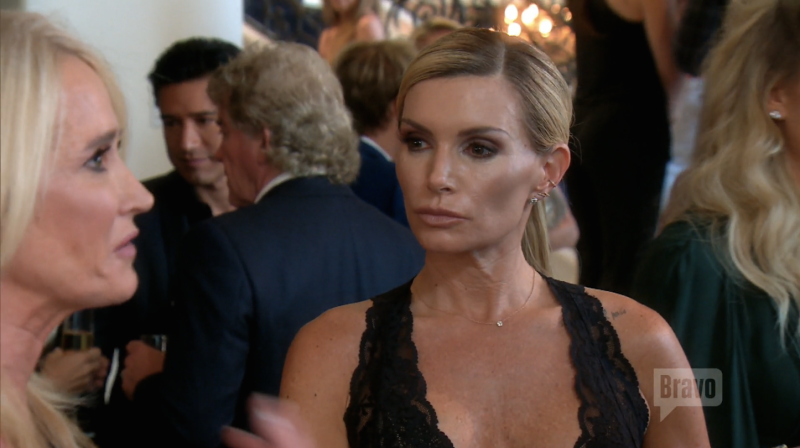 Kyle finally gets a little pissed, and really puts LVP in her place when she tries to jump between sides, because she wants her to PICK A LANE!!!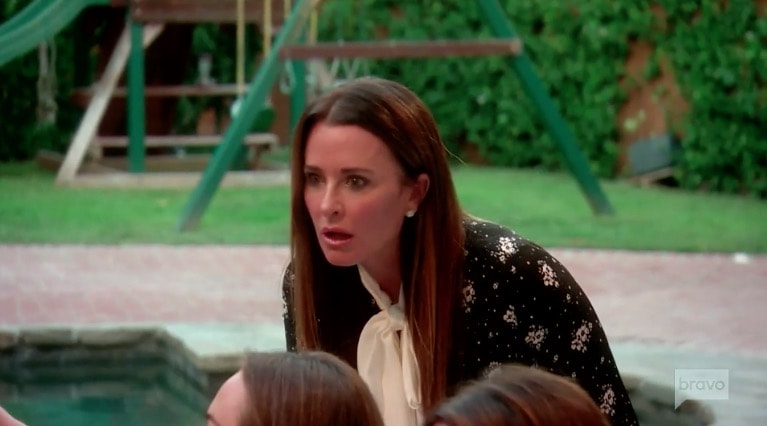 I think we all are over the Rinna + Kim stuff, but I'm really over Rinna using the "you brought up Harry Hamlin" as her quip for everything. Yes, Kim threatened  "do you want to talk about the husband", and it was so long ago WHO CARES find a new battle to keep yourself in a big storyline.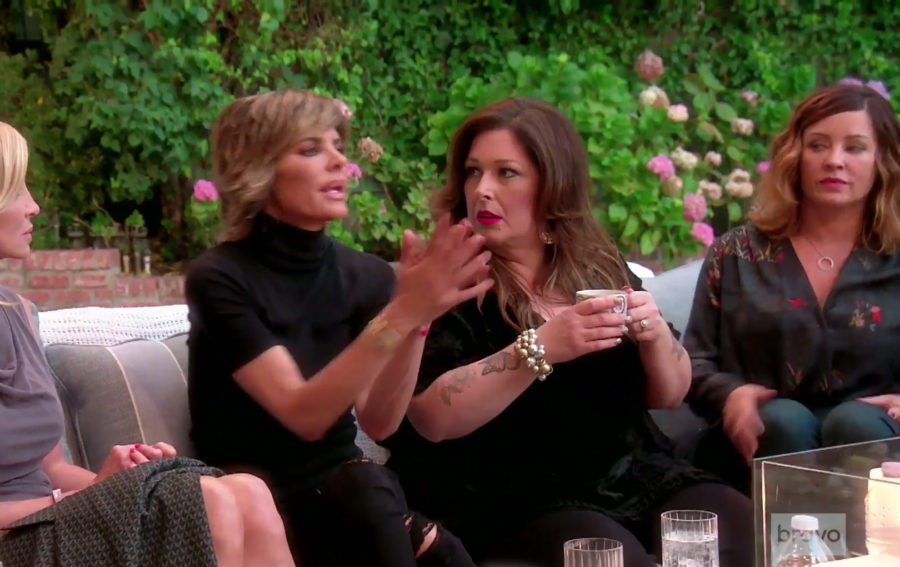 …. and then Carnie so elegantly brings it back to her Cheesecakes.  I just really can't get over how all of this involved Carnie and her Cheesecakes and no amount of drama was going to derail Carnie from making it all about THE CHEESECAKES.  Cheesecakes bring people together, right Carnie?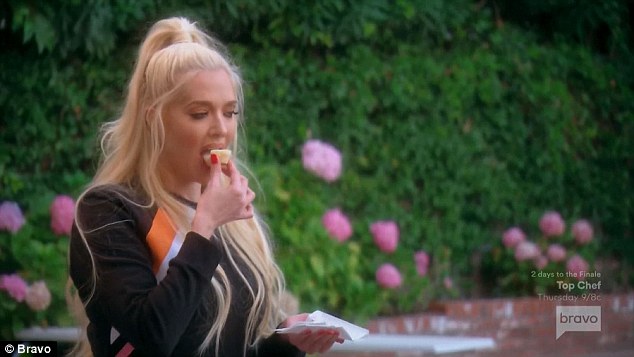 Highlight of the episode.  Erika : "I'm going to be an alcoholic by the time this sh*t is over."
:: REAL HOUSEWIVES OF DALLAS ::
speaking of Carnie's…. I'm RULL excited for the Dallas Cast to be back, especially the crazy Carnie.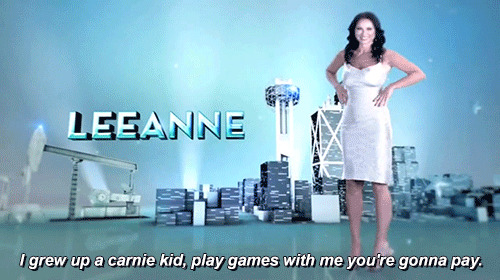 :: GGTD :: 
This season, or the first part of it (?) since the second half is airing in the summer, was horrible.
:: JACKHOLE OF THE WEEK ::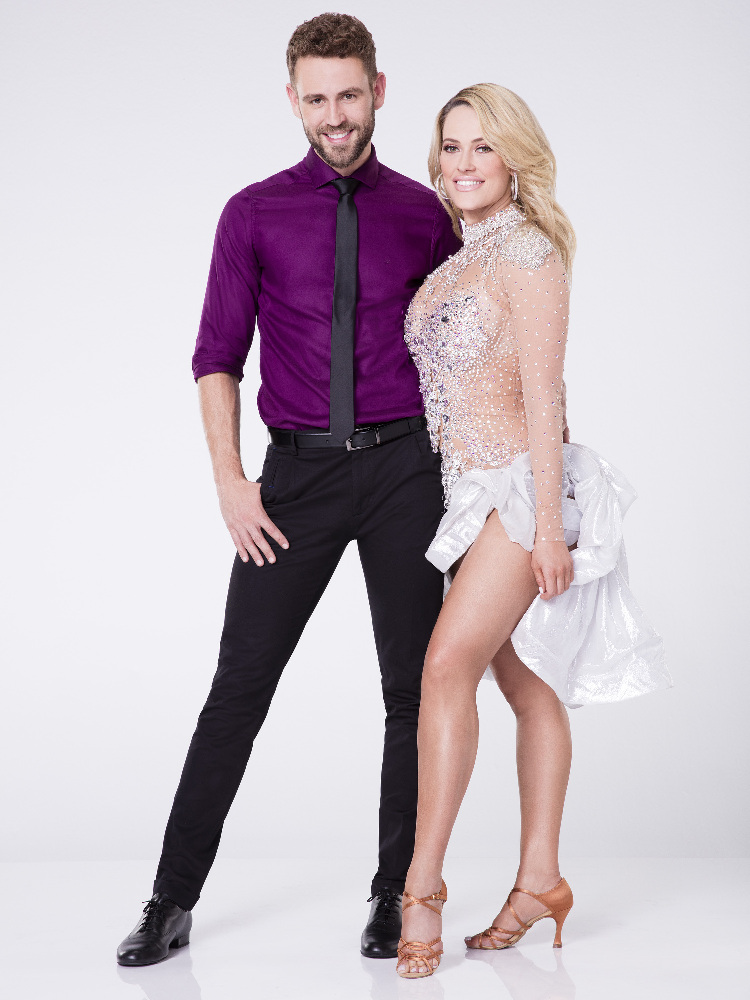 GET. OFF. MY. TELEVISION.  Nick STILL refuses to leave our lives and our living rooms.  Will this man EVER get a real job???  Now he is going to one of ma-fave shows ever Dancing With The Stars. (editors note : if you are new to the blog, yes, I love Dancing with the Stars. With a passion. and no, I am not ashamed. )  …. I knew I should have boycotted this season of The Bachelor when he was announced.
for other Dancing With the Stars cast news…. Chicago Folk! Grandpa Rossy is going to be on Dancing With The Stars!!!!! What?! So is Erika Jayne which I'm actually upset about because I think it may ruin Erika Jayne for me…. she doesn't need DWTS! Nancy Kerrigan? No thanks! Heather Morris from Glee? Yes, but you were a legit backup dancer for Beyonce…. so….. I'm just confused. Simone Biles, yes please!
:: MAZEL OF THE WEEK ::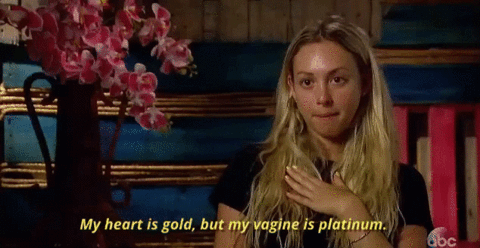 Thank you, Corinne, for all of the wonderful things you bestowed upon us, but mostly for saving this season from being pure garbage.  See you soon, on Bachelor in Paradise…… with Chad I'm sure….. eating lots of food.