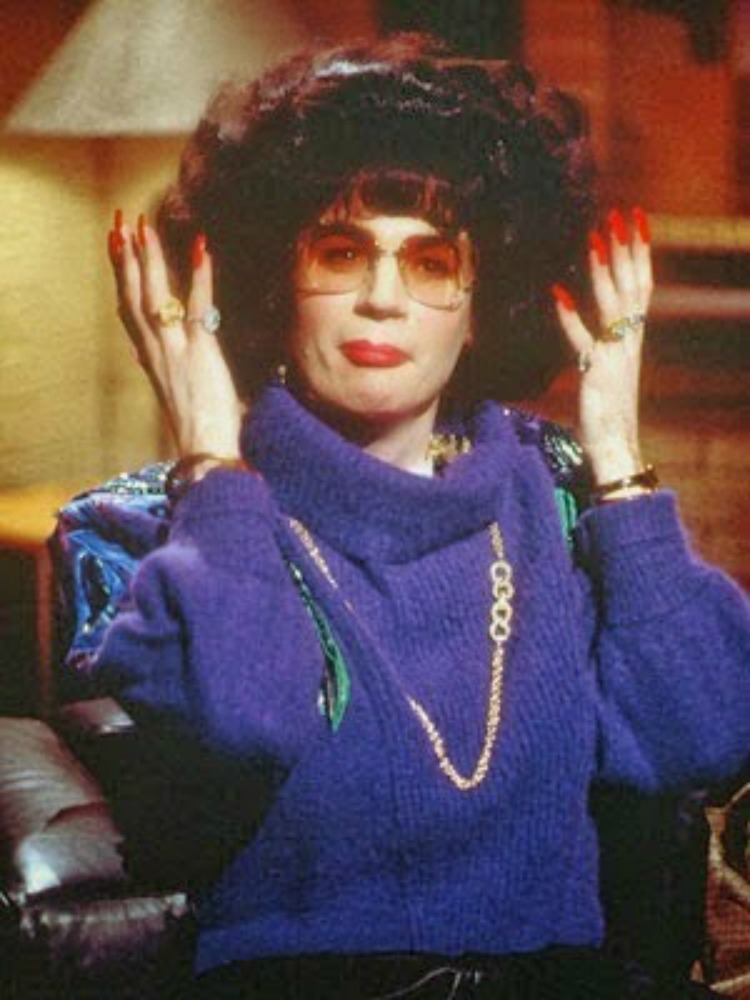 :: THE BACHELOR ::
We FINALLY are at the end of The Bachelor.  Can I get a Hallelujah!
Raven is so sweet, but she really shows her age when talking about Nick's little sister as though she really is the way to Nick's final rose : "Me and Bella are cool. We're chill like that."  Oh okay well as long as you're cool and chill you've got this locked up.   The parent-dates were uneventful, just more tears from Nick's parents in case we wondered where he gets it from.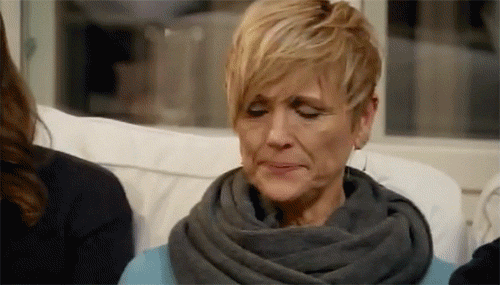 editors note : I used to always think about what my family would be like if I was on the show and brought home The Bachelor.  The families are always generally so ecstatic and thrilled and OF COURSE they would love for their daughter to be engaged to a man they met a few weeks ago that they have barely know and have spent zero "real life/real world" time with.  And who met the parents an hour ago. 
Because my family definitely would be like "HELL NO. Seriously? This is a crock of BS. "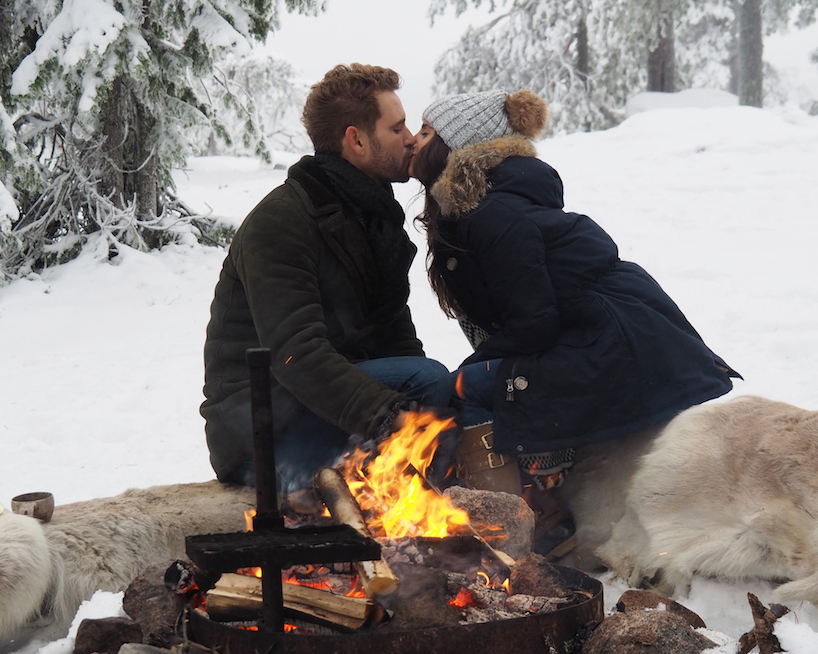 I just can't get over how they are in this freezing cold location for these final episodes. I would be so horrible on this show.  I would be thinking/saying "Can we seriously stop being outside in the bitter cold? And can we stop riding horses and being with wildlife in the bitter cold?"  But then again, this is Vanessa's idea of a perfect date and her meeting 'Santa Clause' seemed like the highlight of her life.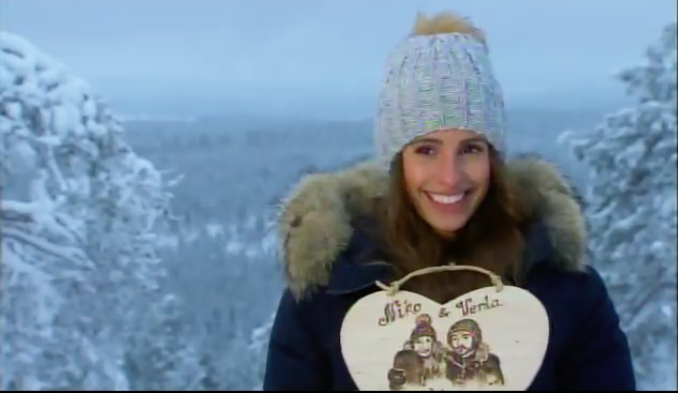 Raven loves to run like a child and jump into his arms every time she sees him (and I always notice it now because Heather McDonald did a whole thing on her podcast about the young twenty somethings on this show running like a toddler and jumping to be caught).  While Raven is confident and care free, Vanessa is can't stop internally flipping out.  I want to say I can't blame her, and she is being rational, but at this point I'm just sick of seeing the constant interrogations from Vanessa.  Again I ask, do you know what the eff show you signed up for? And the scum bag you are dating? Lock it up.  Smile for goodness sake! Laugh! Anything!
Nick meets with Neil Lane : "I know nothing about engagement rings."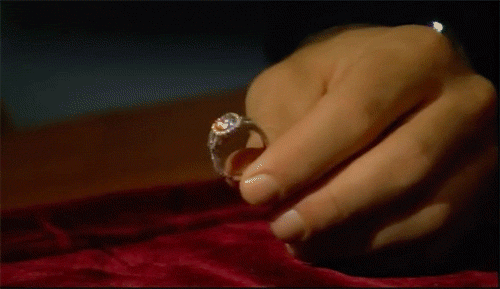 HA.  You are literally the only person Neil Lane can probably name on sight.  Perhaps you should be saying "I know nothing about paying for engagement rings, because I never have, and I couldn't because I haven't been employed in who knows how long."
Neil Lane : "Everyones rooting for you, every one loves you!"
Okay Neil…. Simmer Down.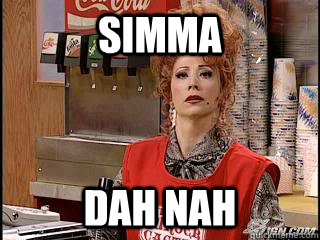 We see sweet little Raven's shoes plop out of the limo into the snow first, so we know that she is the one getting sent home.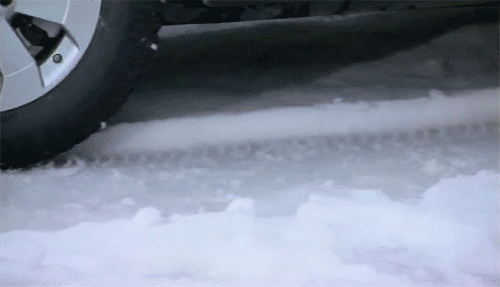 editors note : except one year, back in like season 3 of The Bachelor, they tricked us and the FIRST girl was the one he picked and she stood in the mansion watching him reject the SECOND girl  with a birds-eye-view.  It was crazy.  I think it was Jesse Palmer rejecting the Tara girl. I wish I remembered real life events from 15 years ago like I do this garbage….. ).
I feel so bad for the final two because they sit there and pour their heart out and then he's like "sorry, I didn't pick you." Raven talked first and layed it all out there, and Nick rejects her. She surprisingly doesn't seem that upset?  I mean, she is basically like "okay. good luck."  Slow clap for you Raven. Slow. Clap.  AND you dodged a huge bullet.  AND Nick is a jerk who doesn't put a jacket on you before sending you outside to freeze your ass off and discuss your rejection.
Vanessa didn't talk first or say anything at all.  She just waited to see what he would say.  Smart move Vanessa!  I caught myself smiling at the TV while he was saying his speech to Vanessa…. LOCK IT UP Taylor. slaps face. Weak Moment!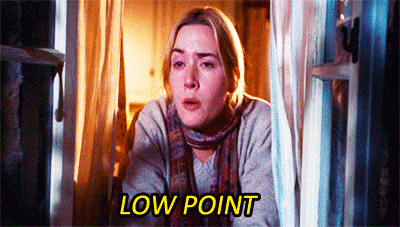 Oh. My. Lord. THE LAST WORDS OF THE EPISODE?  They are being interviewed before running off into the sunset bitter, bitter cold, and Vanessa says  "Let's. go. do it.  Literally." SERIOUSLY???? Your family will be discussing this at Sunday brunch young lady.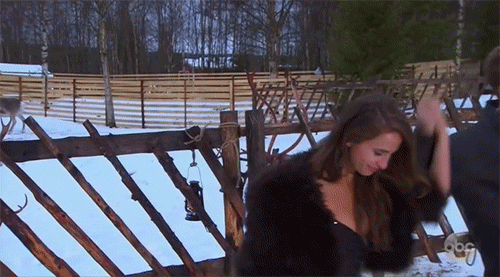 :: AFTER FINAL ROSE ::
This ATFR seemed to have absolutely nothing to do with Nick and everything to do with Rachel.  And I am not upset about that!  Vanessa's dress left much to be desired.  Woah.  Bad.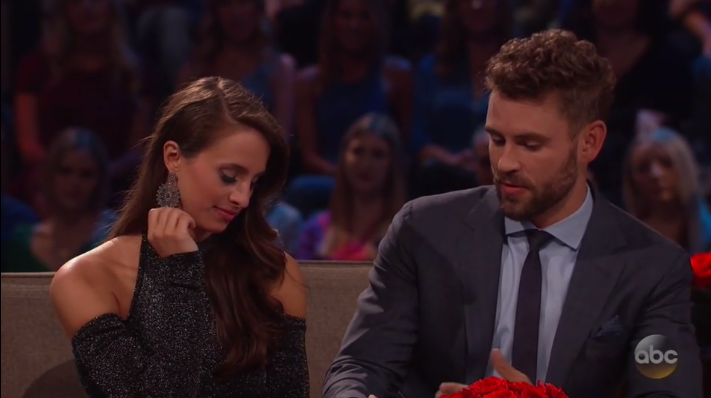 Vanessa certainly was as smiley and fun and bright as she was all season long (sarcasm…. in case it's your first time to Coffee Talk….) . I mean, I'm sure she is a fun lovely girl, but they really played her as so serious and not one to easily laugh all season long, and this interview was nothing different.  I like that she is level headed and has normal expectations, but freaking laugh a little bit!?  Maybe it's just because she's more mature and intelligent than the final 2 contestants usually are? And realistic?   But I just feel like…. COME ONE.  At least seem excited to be together?!  And why is she uprooting her whole life to move to be with him? He doesn't have a "life" anywhere right now.  All he has is DWTS in LA? He doesn't even live in Chicago and have a job anymore I don't think.
Anyway…. adios Nick, on to Rachel.  I'm just SO HAPPY for a break from this dang show for 2 months.  And I'm telling myself that I am going to fast forward through ALL of Nick on DWTS.
:: VANDERPUMP RULES ::
It's wedding week for the love birds that love to hate one another, Katie and Tom.  Sadly, no one in Tom's family seems to be attending.  His dad won't fly and his brothers can't afford it.  But the key point here is that Tom's triplet brothers live at home with their parents and all in the same bedroom.  Goodness.
Scheana continues to act the opposite of a woman about to get a divorce and it is so painful to watch.  It is like she is living in an alternate reality week after week. She is discussing going to see a fertility doctor because babies are certainly the next step.  I'm with Jax : "Pretty sure her and Shay have to be in the same room to make a baby."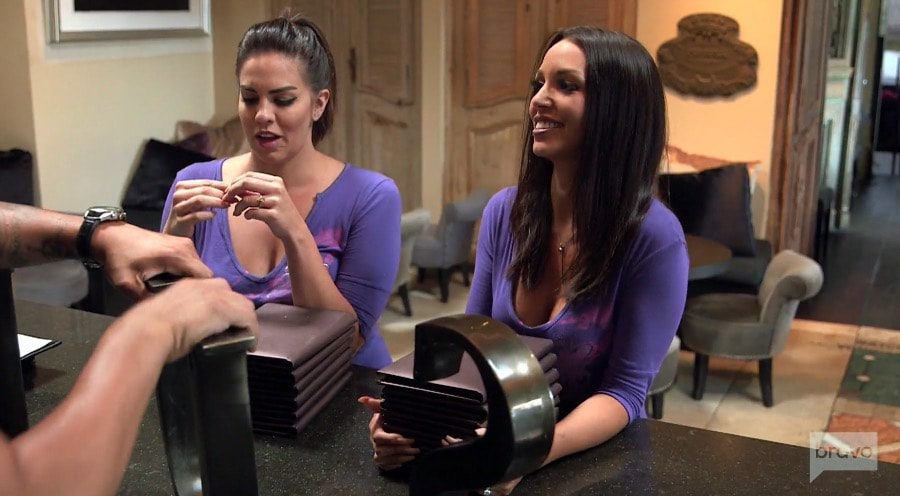 Cut to Raquel and James eating dinner at with her mom and sister (and her sister's large breasts).    I am FREAKING out right now because Raquel has that crazy weird speech and mouth and her mom does THE SAME THING.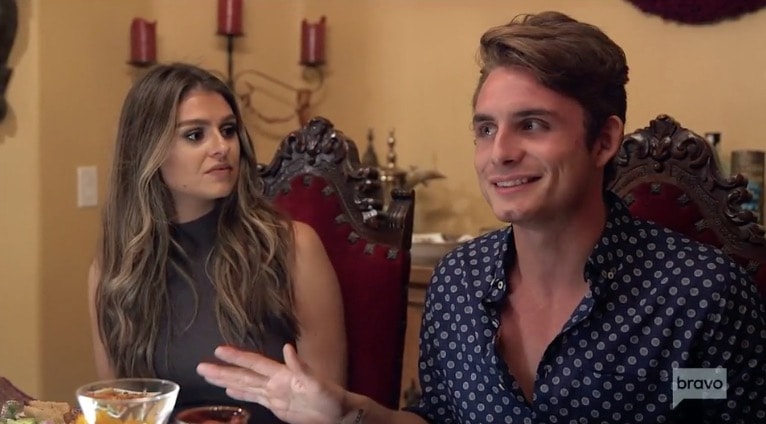 This scene is giving me life.  Her mom says "Raquel's dad is up there looking for grizzly BARSSS." She says it just like Raquel with a wierd side mouth, and this is followed immediately by Raquel "I'm StARWVING RIGHT NEAWHH."
Is this SNL "The Californians" on crack or what???!!! I NEED MORE OF THIS.
I have no idea how to type/explain this mouth thing for those of you not watching/not caring about trivial things like this. The grizzly BARRRSS line truly killed me.  Rachel Zoe I am fully dead.  I cannot believe her mom talks like this too!!! I could talk about this all night long,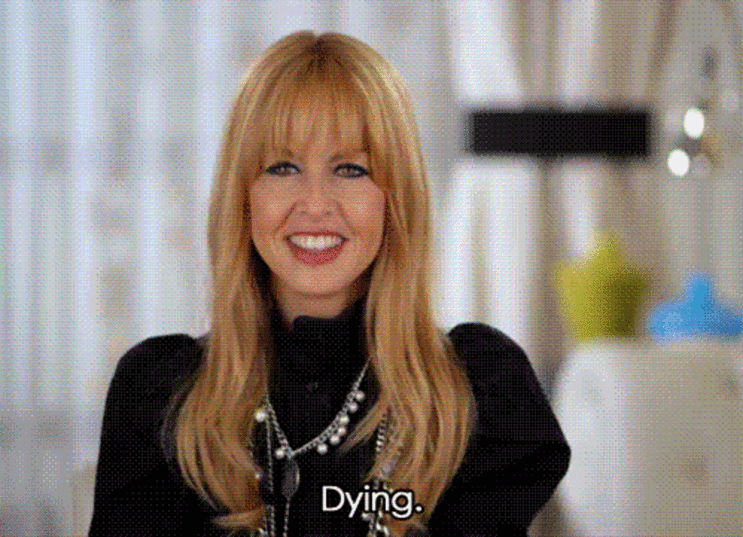 Get ready for my big compliment to Katie and Tom of the night: This wedding would be SO much freaking fun. All of your friends in the woods in cabins together?!? Heaven on earth.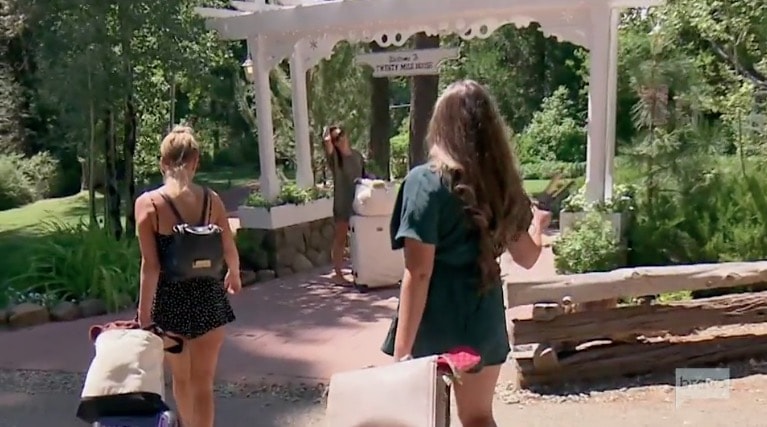 I think people (my friends at least) wouldn't make it to the wedding because they would be so hungover by the time Saturday came around…. but I would LOVE to go to a wedding getaway weekend like this with all of your friends.  The older we get the less we are able to have huge group weekends and destination weddings seem to be the only time.  A wedding like this would knock it out of the park.  I seriously am having so much Chicago FOMO as I am watching them pouring drinks in these cabins.
Shay decided to speak while he and Scheana pack. He is just "like over everyone."
WHY do all of these people call their girlfriends "Dude"? Shay just called Scheana a dude, and Tom only calls Arianna dude (but that one is less surprising).
LVP arrives to the wedding destination on her PJ . Of course.  And of course they show the clips of her in the Dubai suite before entering this suite.  Oh. My. Lord. She has like 14 pieces of pink crocodile luggage.
Tom's 3 brothers miss their flight….. I can't possibly imagine how?  They sounded so mature and responsible.  For the second time tonight, I am with Jax.  You had ONE job – get on the airplane.  Unreal.
:: SUMMER HOUSE ::
Is that a Zima in your hand Kyle? I hope someone iced you…. because the brose´ I am fine with, this I am not. I'm assuming they were icing each other….. Kyle's fun like that. (seriously want to stalk him and become BFF).
Kyle and Christina with no H get into an argument at the White Party. I kind of feel bad for Christina with no H at this point…. but yes, that definition of meddling you looked up on your phone, that is exactly what you do.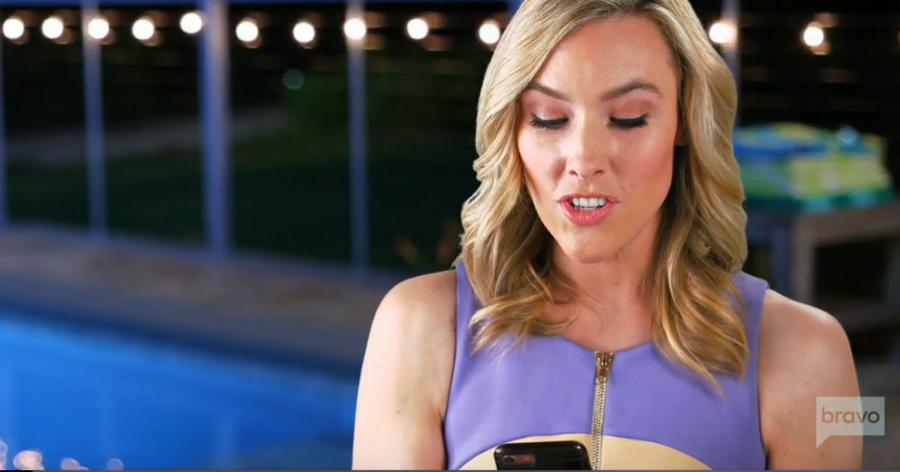 I didn't think Carl could get any worse, but he does!  He spends all day and night with Lauren, they discuss how they are going to spend the night together, and then when she turns her back and he goes off with some girl and then brings her back to the house at 5 AM to his room.  CARL are you kidding me!!!!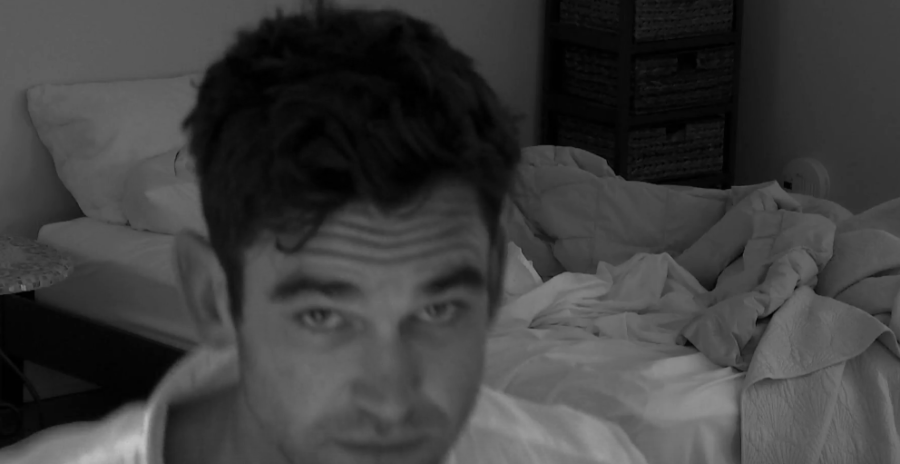 This guy is such a scum bag. The line that has been said every single Coffee Talk : LAUREN. Seriously, girl. Run.  You are worlds better than this.
Stephen snacking on that Smart Pop ready and waiting to watch the fall out from Carl sneaking the girl out is heaven.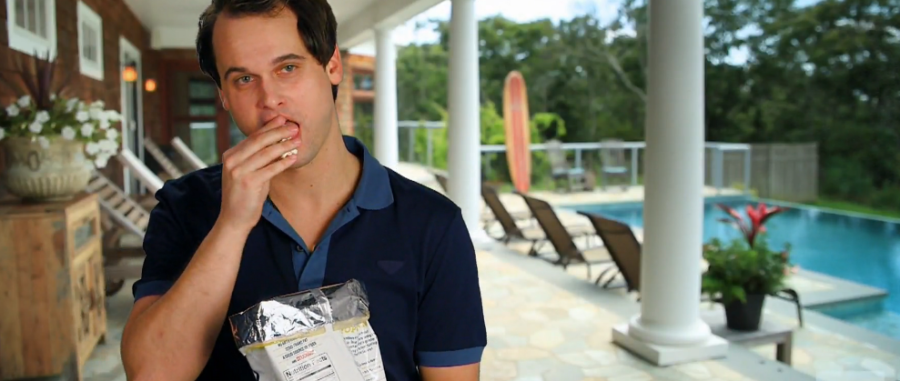 Christina with no H decides that after he blow-up with Kyle at the white party, she is just done with this summer.  I am actually feeling really bad for her. And she looks super cute in that orange romper.  Oh…. wait….  nevermind.  She is handling this ALL wrong and coming into that kitchen hot.  She storms into the kitchen as awkwardly as possible and just crosses her arms and stares at Kyle and then talks in "that tone" asking for an apology.  Not the way to go about this girl.  And then it gets worse.  She is like FINE I'm leaving and I'm taking THE JUMBO BOTTLE OF WHISPERING ANGEL with me.  Ha, what!?
AND THEN.  I am dying laughing.  dying.  She says "Cristina Gibson reporting live from The Summer House is Out."
I mean…. first I get Raquel's mom saying BARRSSS and then I get this? In one night!? Bravo, the light you bring into my life.
Unfortunately for Christina with no H, no one cares that she is leaving….. they care more about giant bottle of rose´.  Or I guess even more sad…. they don't even care that she is taking the giant rose´.  OUCH.  That hurts.
The gang has their final dinner on the patio of their gorgeous Hamptons mansion, and serious this table setting is stunning.  Uh I want to summer in Montauk!!! I loved this show so, so much.
They tie the pegasus float to the roof of the car and drive off into the sunset….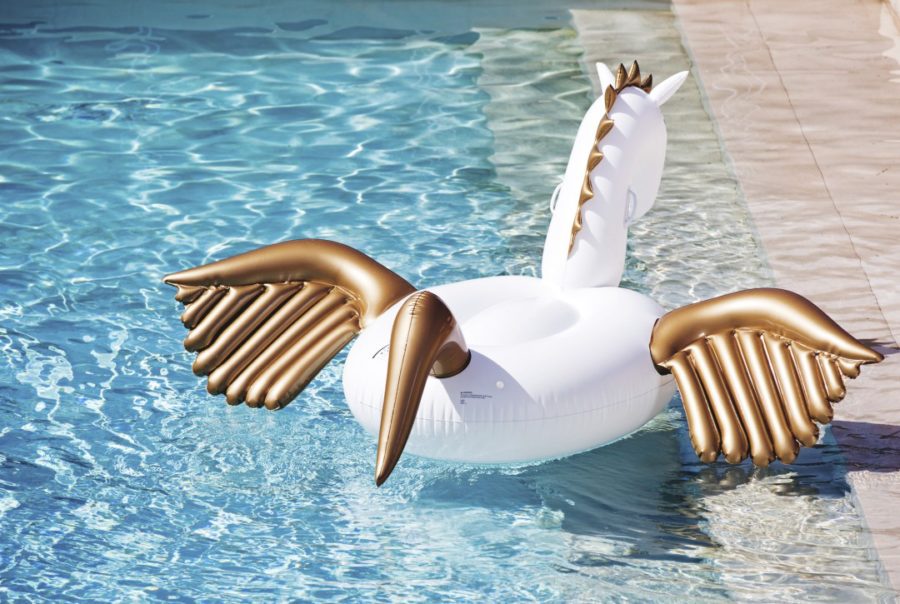 ……leaving me depressed that the season is over…. but hopeful that Southern Charm will fill the void while I pray that Kyle can negotiate a season 2 to be filmed this summer.
Hashtag my life is SO PATHETIC.
:: RH OF BEVERLY HILLS ::
The ladies are off to Hong Kong!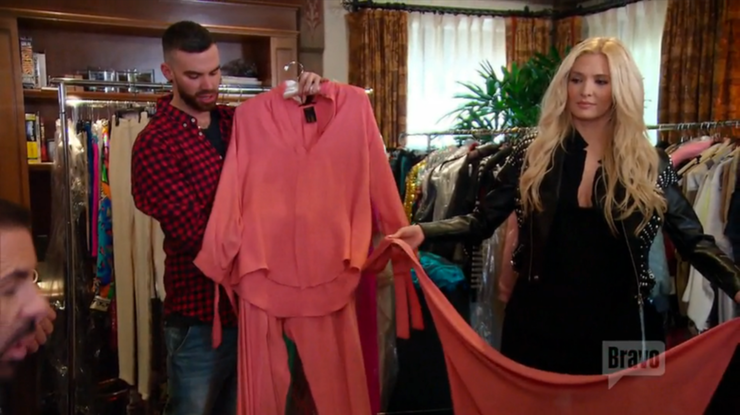 Who is it in the photos for Erika's look book? Is it someone else or her?
Because the head is cut out so I didn't know if it was one of the dancers putting the lewks on and acting as the model? I feel like if it was her they would have showed her face?  Erika is of course bringing her full glam squad so that they can create lewks like the one below :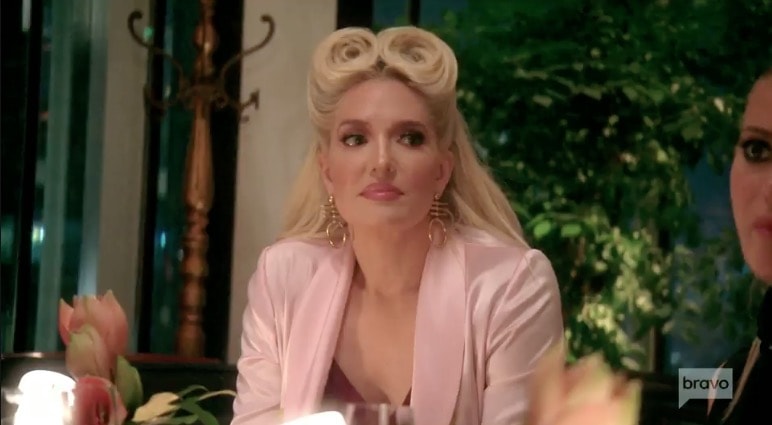 I love when they show these packing montages – they always entertain me.
I understand Ilene's pain about not sleeping on that flight.  15 hours no sleep on a plane? UGH.  My only time taking an Ambien was on the way to Italy and we got it from our friend's dad and it was FOR SURE expired and did NADA.  It was awful.  But I digress…..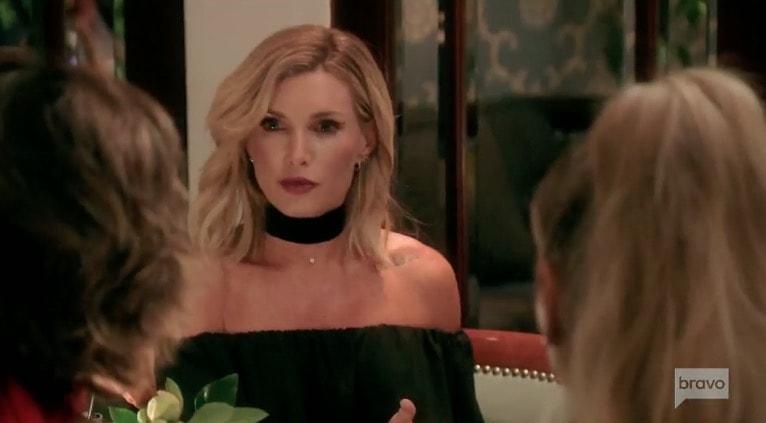 Wack-a-doo Eden is out in full force the first night at dinner in Hong Kong. She is talking about meeting a man, for the first time – that she has never met in person –  in NYC where she is buying them a hotel room to stay together.  She is buying this "gorgeous male model" a plane ticket from London to NYC and she is going to meet him in the hotel room naked on the bed.  The ladies are clearly shocked and appalled and screaming "Earth to Eden!!! He could be a killer."  She responds with "Yeah…. I know.  That's how I do it. "  And getting a separate hotel room would "go against all of her rules."  WHAT?! And no need to worry if he is a killer! Because "what if she kills him first".  I really just can't.  No words.
Then more stuff happens – the ladies saunter all over and explore the city.  (I can't even discuss the dog stuff I'm sorry)  So they head to a boat!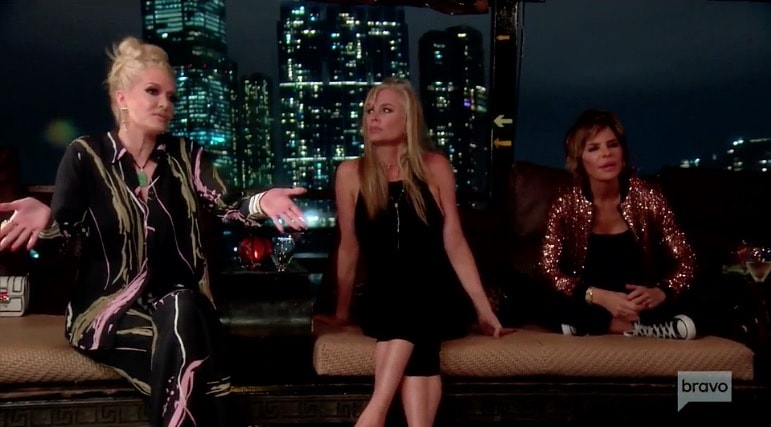 Rinna realizes : "We're on a trip.  On Real Housewives. I need to instigate the first fight of the trip! I always must instigate! Even if it is something stupid!"
It's all boring and useless until Erika Jayne and Dorit get into it.
Erika to Dorit : "You talk a lot."
Dorit's response : "You don't talk enough."
Erika : " I say important sheyite.  You say too much boring sheyite."
Ruh roh.  Side note : am I the only one who thinks "You don't talk enough" is not something bad at all?  I mean…. she talks.  Plenty.  Only someone who never stops talking would think this is an insulting come back.
BUT STILL.  This whole argument stemming from the "pills" stuff is so stupid.
To be continued….. (next week is the crazy Erika-cry scene).
OH. and most importantly : WTF is Eden doing in a black wig for this dinner?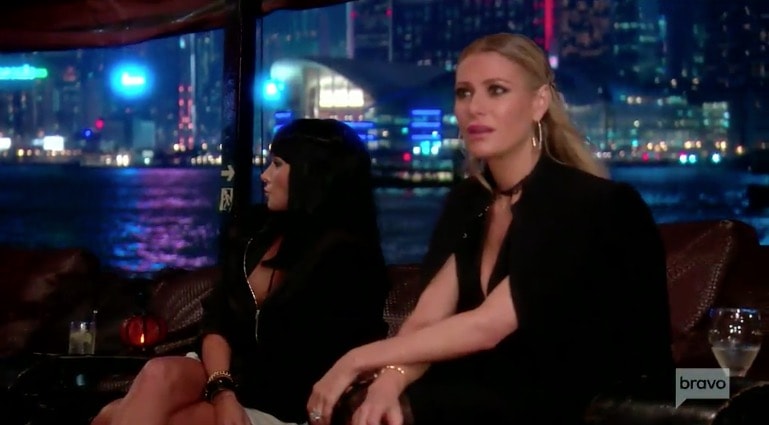 :: DORIT'S ACCENT ::
This video of Dorit's accent 4 years ago at one of her Fashion Shows has been floating around the internet.  Definitely worth a watch/listen if you haven't seen it yet! She has the affected speech of someone from Connecticut in bits and pieces, but not an ounce of any of the British/European stuff she does now.  None.

Dorit Spring/Summer 2013 – Videofashion by Videofashion
:: JACKHOLE OF THE WEEK :: 
ME. Per usual.  First I am agreeing with/taking the side of Kim Richards thanks to Eden Sassoon, now Scheana is saying and doing things where I am agreeing with what comes out of Jax's mouth. What alternate universe am I living in?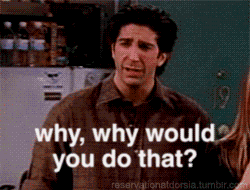 Editors Note :
As always, ignore my own blatant grammatical errors whilst I make fun of others poor grammar during Coffee Talk on a weekly basis.
#HYPOCRITE   #SORRYIMNOTSORRY
I write these posts late at night while simultaneously watching Bravo, taking snaochats of my snoring husband, and making to do lists of everything I was supposed to do and didn't do that day, and likely won't do the next day either.  Or the day after that.