I was lucky enough to spend Presidents Day Weekend in Scottsdale, Arizona for an annual girls trip with friends.  My friends parents have a gorgeous place right next to Old Town and despite the weather really not cooperating on Saturday and Sunday, we couldn't have had a better time.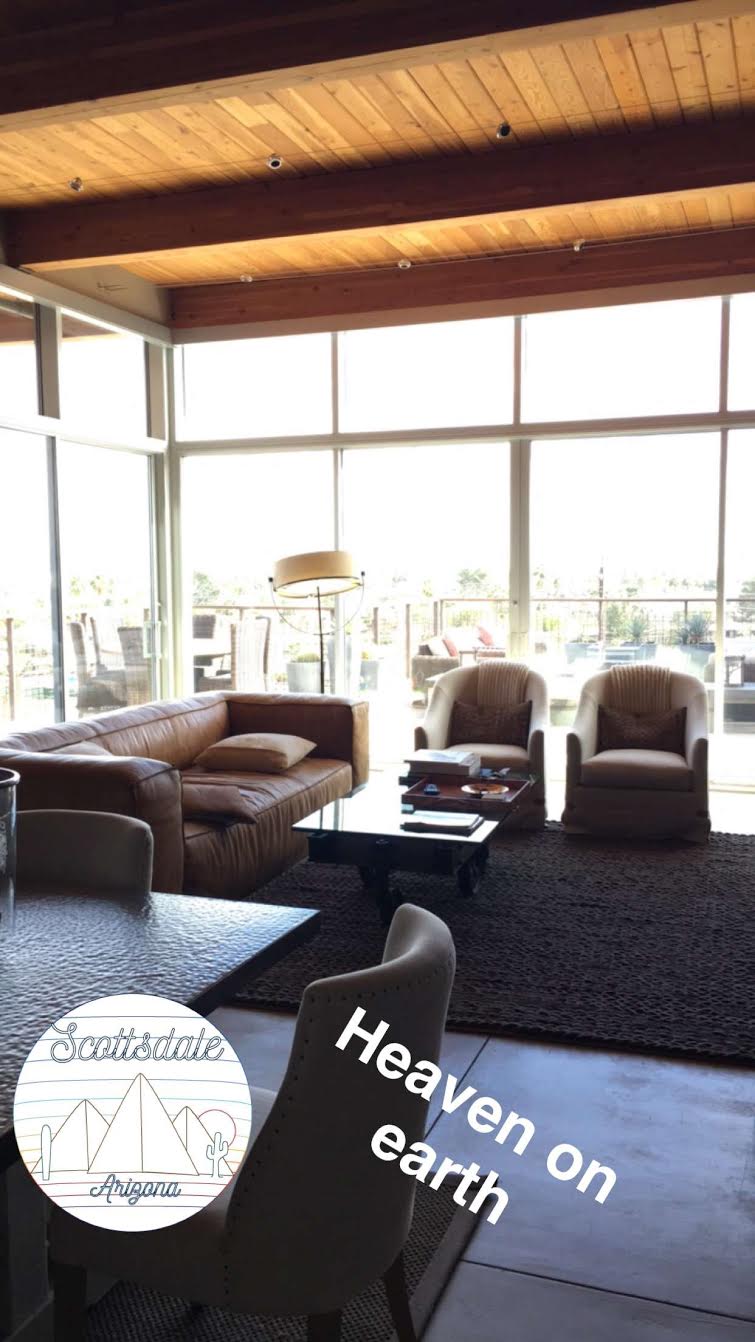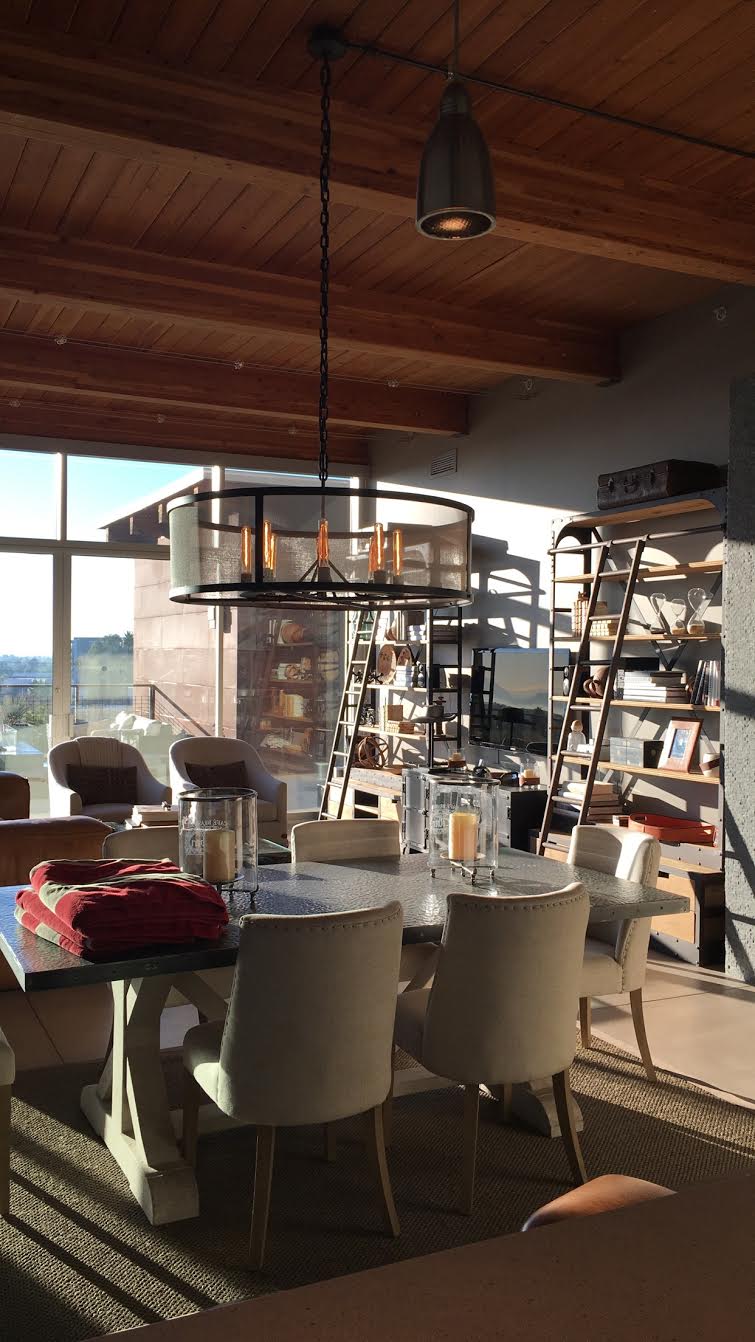 Friday we soaked up as much as sun as we could since we knew it was unlikely that we would be able to lay out again that weekend, and that night we headed to dinner at The Mission in Old Town.  All of us loved it.  We went out after dinner from there in Old Town and cruised from bar to bar in golf carts that zip you around all over!  I wish I could go from bar to bar in a golf cart every weekend! 
Saturday we woke up to torrential downpours that had started overnight.  We knew our planned hike was unfortunately not going to happen, so we hopped in the car and drove to a Flywheel Class.  We were all VERY proud of ourselves for doing this 🙂
After spinning, we headed to La Grande Orange a brunch/lunch/grocer/bakery we had frequented last year and had some mimosas and brunch.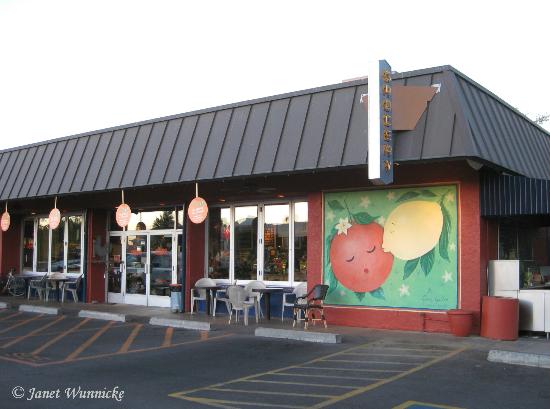 We had planned to try dinner at a new spot, but we all loved Sumo Maya from when we went previously and we all didn't want to try anything else.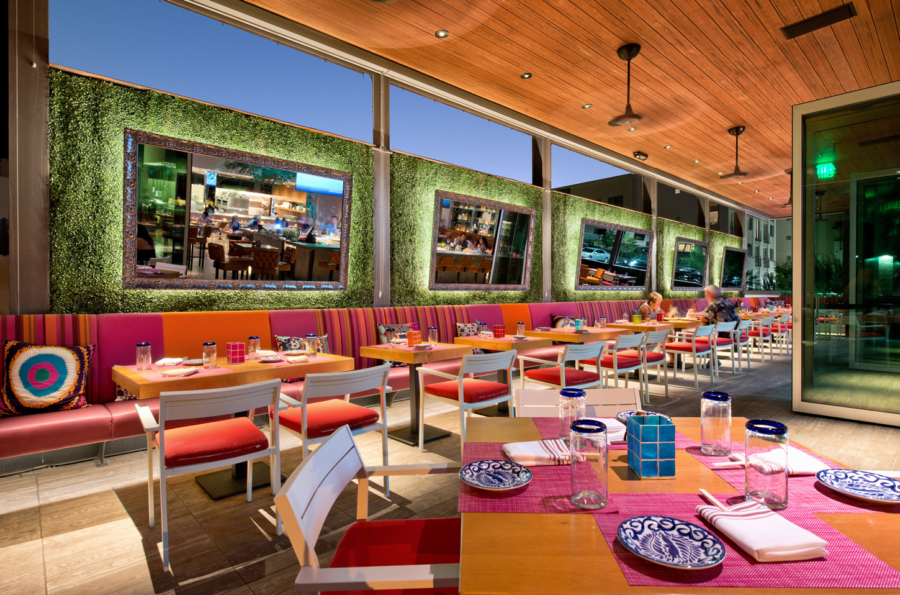 SumoMaya is not only a beautiful restaurant, with insanely amazing food, but they have a DJ and it is very fun and lively on Friday + Saturday nights! It is Asian-Mexican fusion and every thing tastes better than the last.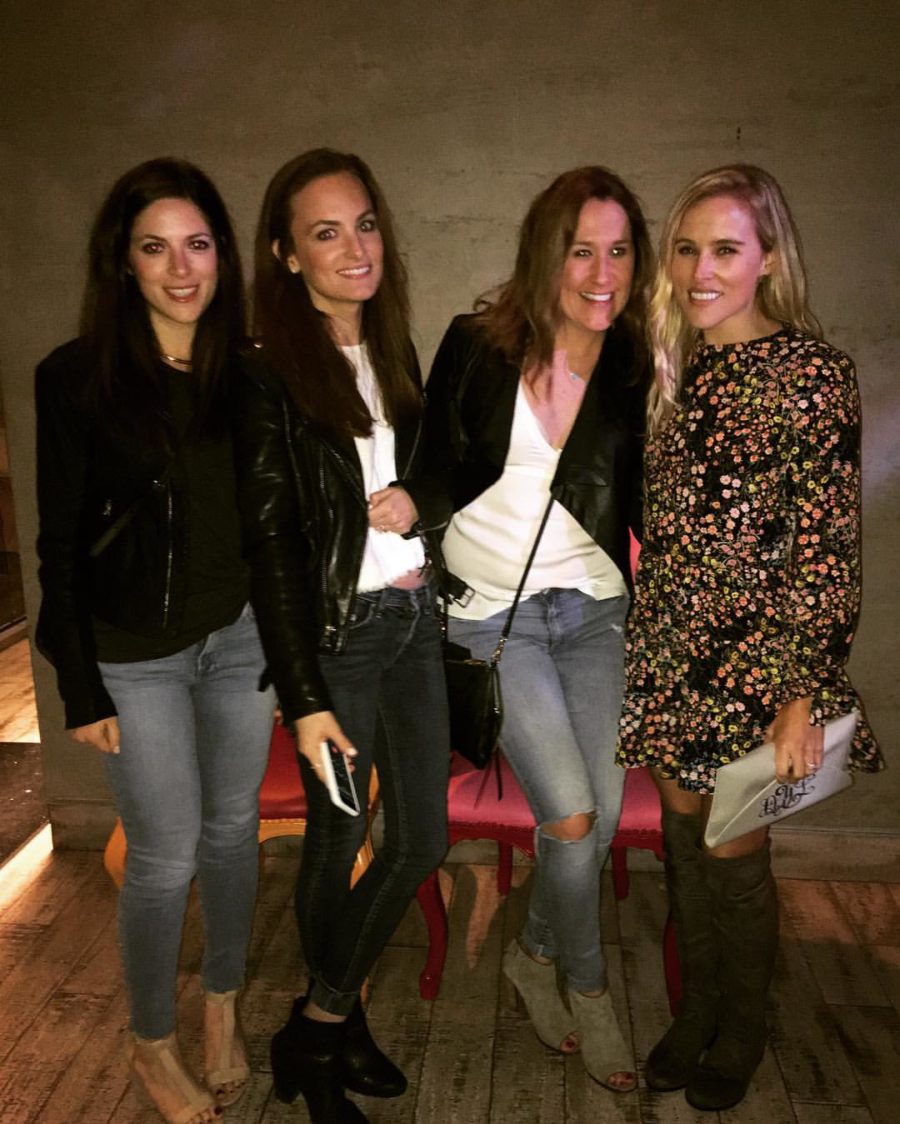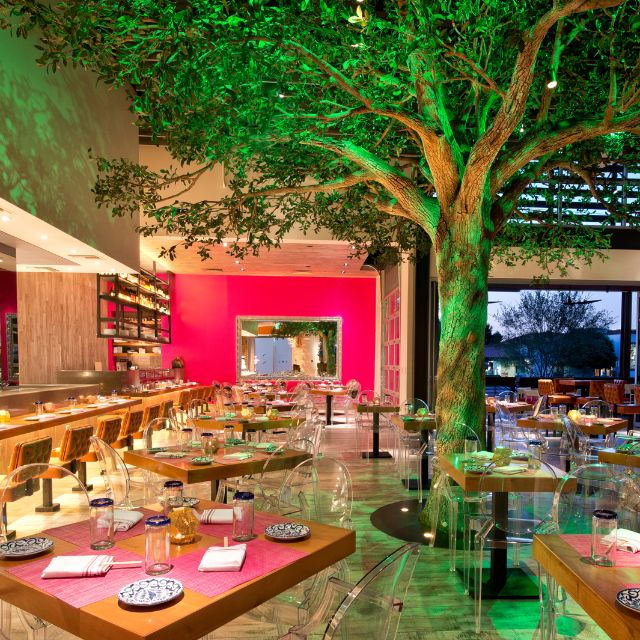 We went to The Montauk afterwords in Old Town for some after dinner drinks – it's a super cute bright and summery place that reminded me of Hampton Social in Chicago.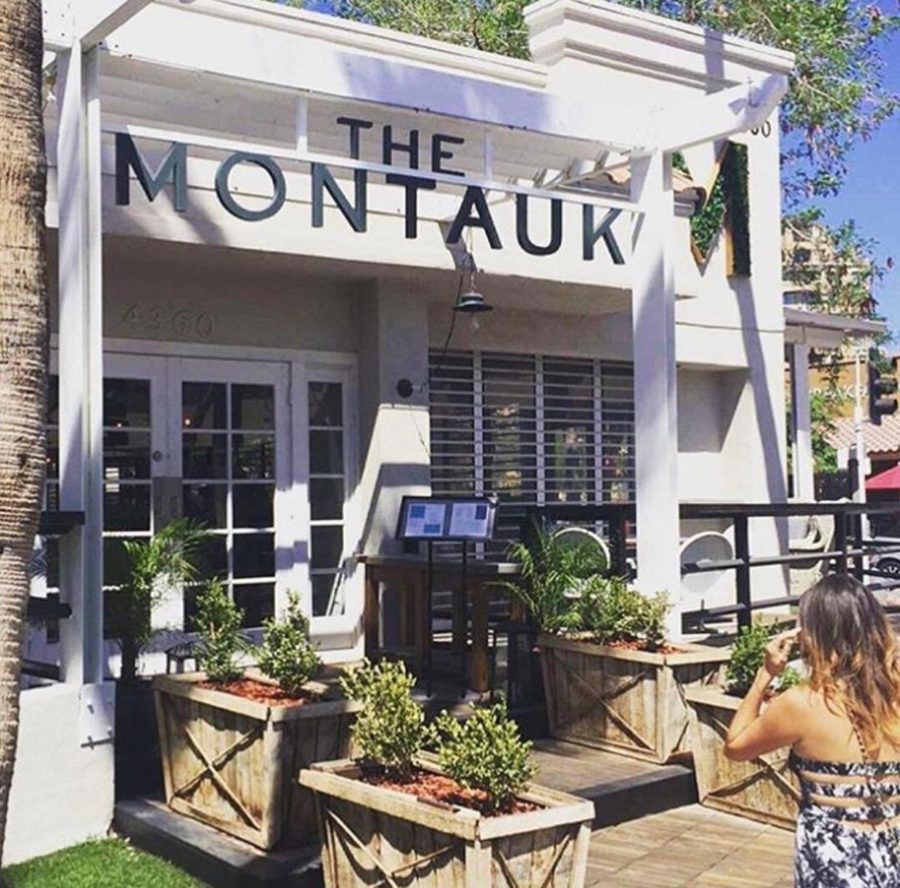 Sunday, the clouds and rain continued! Seriously.  While the whole country was having a heat wave, Scottsdale had rain that it never sees and a complete drop in temps. So we went to The Sanctuary for massages and some time at the Spa.  I had never been to a spa before except for one time in Mexico when a treatment was included in our stay, so this was quite the experience! We tried to make a full morning of it and spent time in the hot tub, sauna, etc.
After our Spa morning we headed to The Henry for brunch.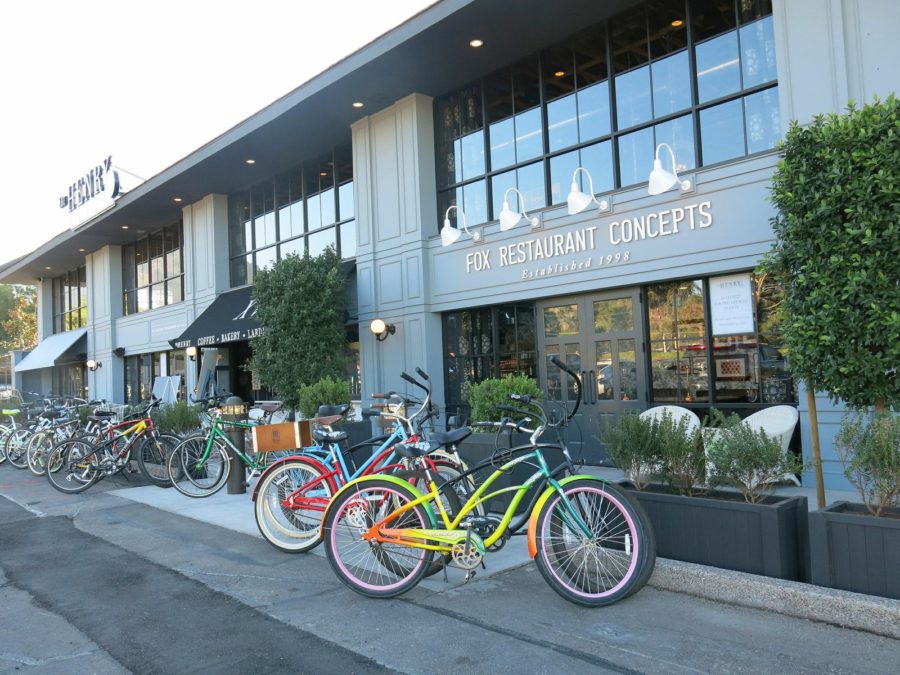 We had heard such amazing things and it even exceeded our expectations.  The restaurant is large and BEAUTIFUL.  They had a gorgeous outdoor area with a fireplace that looks like it is so fun to eat at when the weather is nicer.  The bartenders were all SO incredibly nice and they made killer bloody mary's for us.  We noshed on a few things and had cocktails while we waited for our table and then ate even more once we were seated 🙂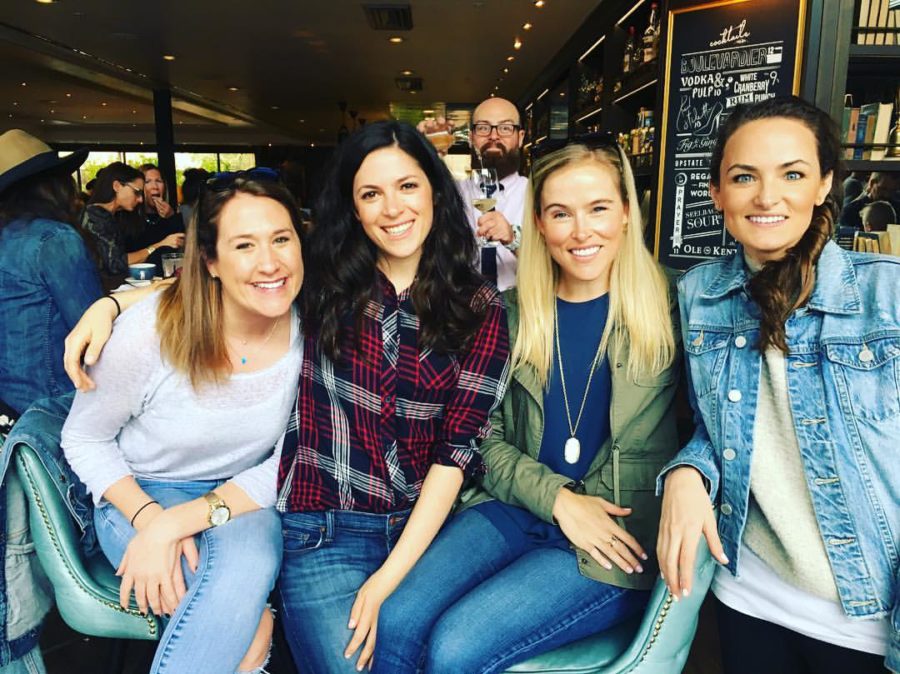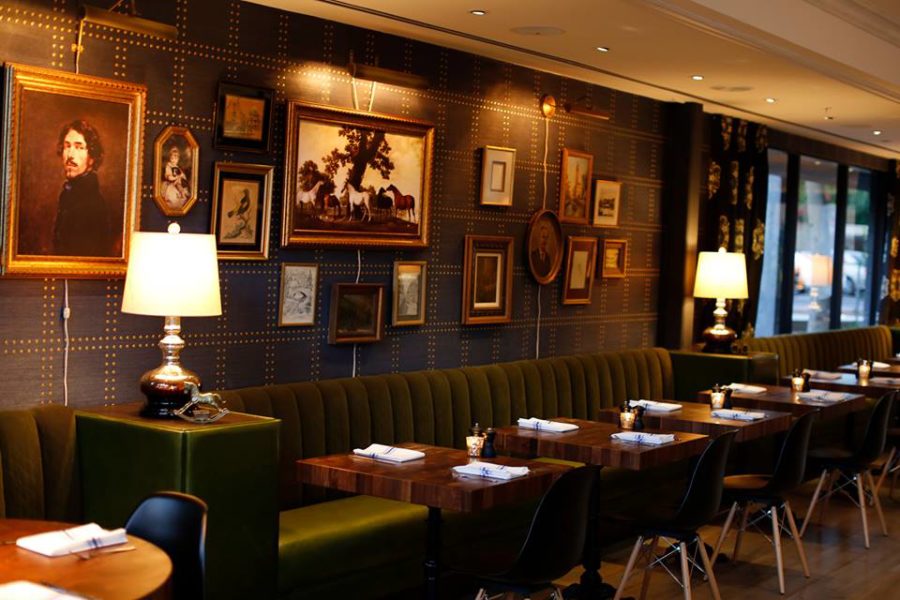 We had to practically be rolled out of there.  Our favorites : The Original Egg Sandwich was the best I have ever had, breakfast hasbrowns, potstickers, the Pastrami sandwich on a pretzel roll, Quinoa Breakfast Burrito, Truffle Fries, and seriously I think we had even more than that?? We tried to order their new special Girl Scout Doughnut but of course they had just SOLD OUT.  Darn!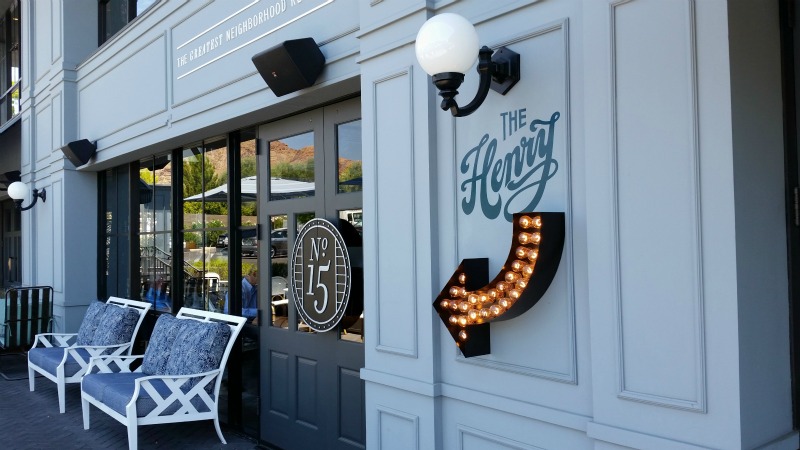 I knew I was going to love it because when I lived in Scottsdale years ago for work my favorite restaurant spot was Olive + Ivy, and The Henry is the same owners. (A reader also recommended North, which is part of the same restaurant group, but we didn't have time to make it – I'm sure it's just as delicious because any restaurant of theirs is so good!)
A friend from college was in town for the weekend too visiting her family so we went to her house Sunday night to finish off the weekend!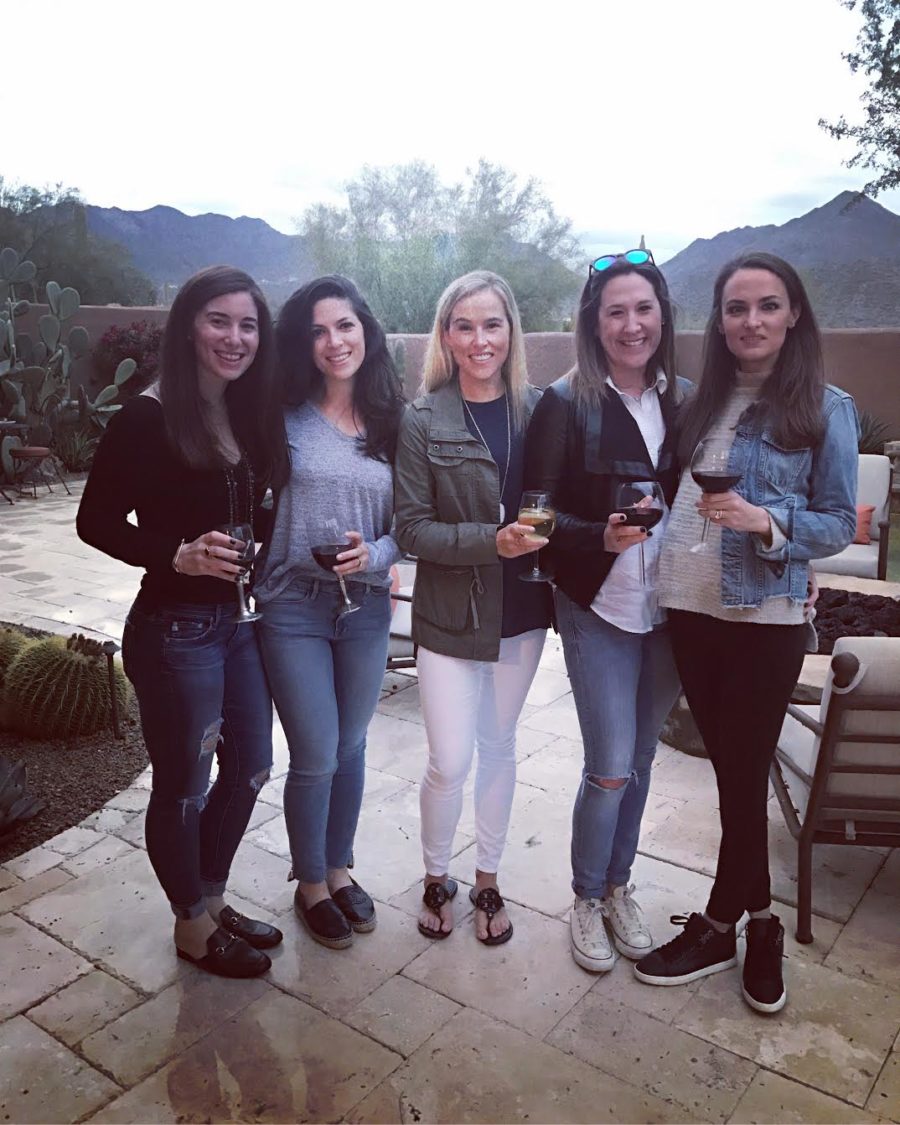 I hope you all had a great, long weekend.
Cheers to a short week!