I hope you all had a great weekend!
Friday we went to Cinebistro at Town Brookhaven to see Office Christmas Party.
It was our first time to Cinebistro and we both loved it. It's a fancy movie place where you have a waiter and eat dinner and drink during the movie. It's definitely an extra cost, but its 21 and up and a great date night spot, and our food was delicious!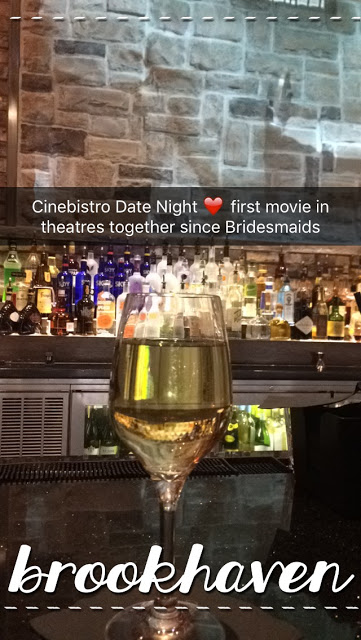 The movie was great too!
Really silly and stupid, but we laughed a lot. I would definitely recommend it.


I got a much needed mani/pedi at the NailTalkTan in Town Brookhaven Saturday.
Why do I need to share this? Just stay with me……
I normally go to a different salon so this was my first time there.
I settled into the pedicure chair and was so excited to turn on that massager that I couldn't believe what was happening when I hit the power button.
A large forceful massager knob/ball was coming at me right in my girly bits.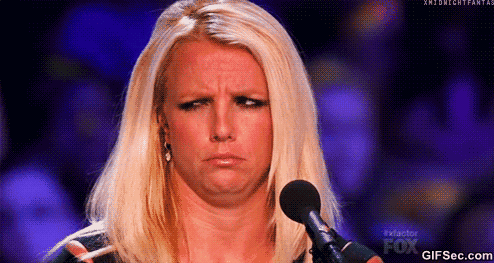 Seriously. It was like….. a sex chair. Sorry there's just no other way to say it. I was so confused and finally just started cracking up and said to the female stranger next to me that I had no idea what was going on but that I didn't feel comfortable letting it continue for the next 30 minutes. She told me she'd had the same thing and it was the "Buttocks" button that I needed to turn off.
I mean…. while I appreciate that the chair can give a butt massage…..
unless I am anatomically different then every other female, the placement of the butt massager was NOT at the butt.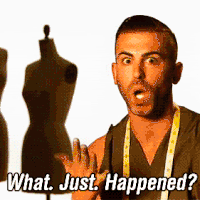 Saturday we had a Tacky Christmas Sweater Party
and I wore this lovely ensemble. The necklace lights up, too!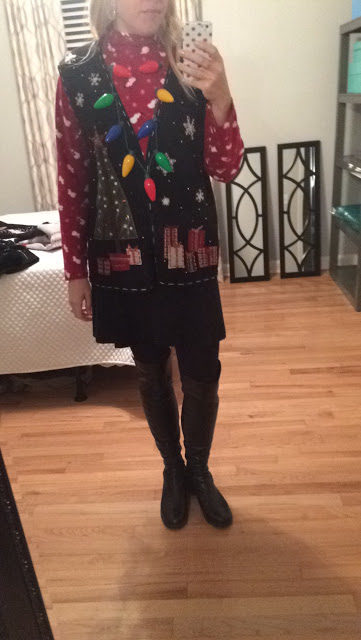 my phone screen is popping off and the camera is barely working 🙂
time for a new phone for this girl….


I made this lightened up avocado and corn dip, which didn't look very pretty (next time I'll add in the avocados RIGHT at the very end and keep the pits in there to help keep the green color) but it tasted delicious.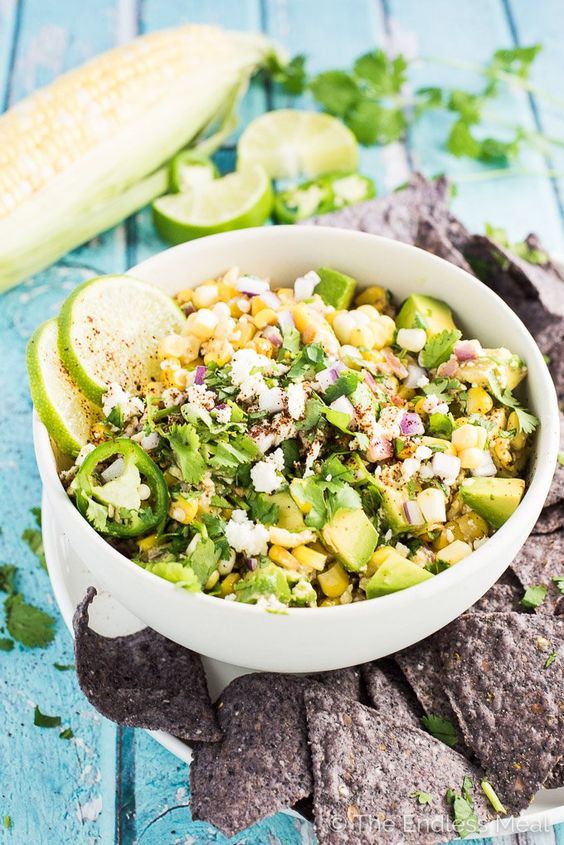 Sunday night we went to my sister's house for dinner and for "Lighting of the Way", where you put the white bags with sand and candles and drive through the neighborhood to look at Christmas lights.
My 3 year old nephew loved it and was so cute in the car staring at all of the lights.
One of my favorite Cyber Monday purchases arrived and I am obsessed!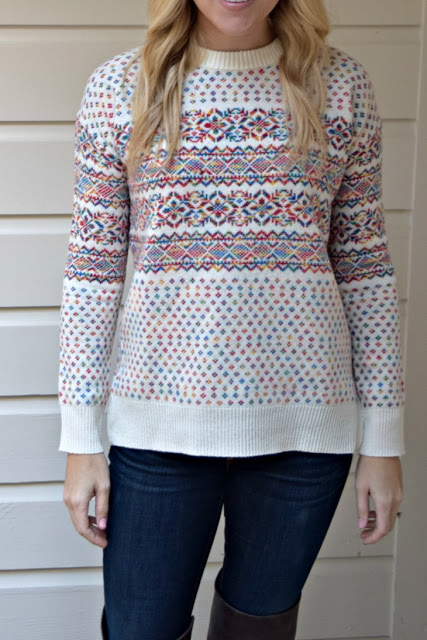 Best part is, right now J.Crew still has it on SALE for 40% OFF
and they have FREE SHIPPING today!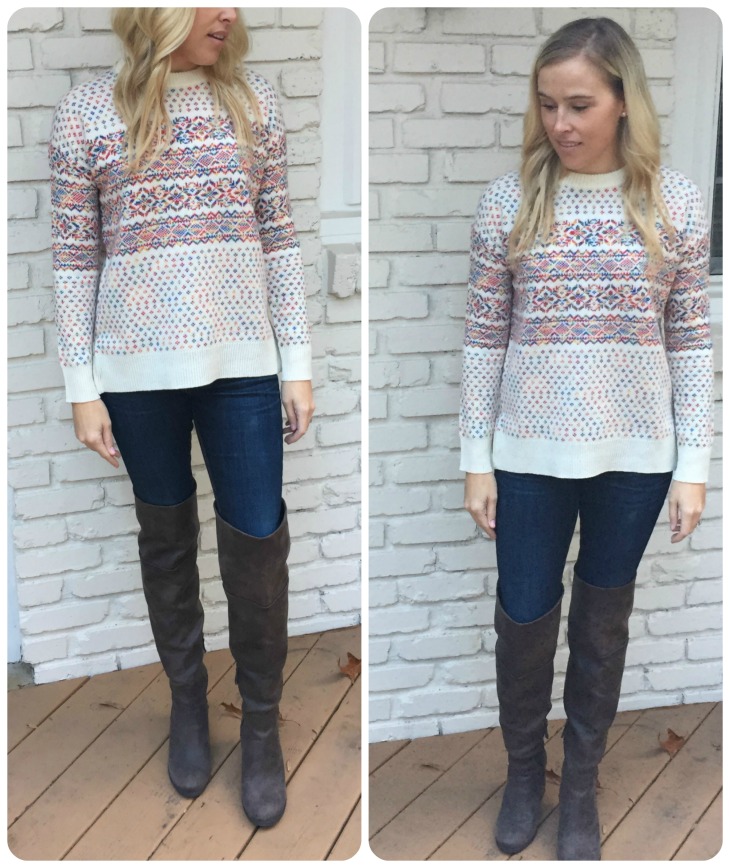 // J.CREW FAIR ISLE SWEATER // OVER THE KNEE BOOTS //
40% off and free shipping today – sweater runs large, SIZE DOWN.
and the most comfortable boots EVER.

Please ignore my isnanely awful roots.
I had to cancel a long overdue hair appointment when I got sick over Thanksgiving, so I am finally getting my hair done this week.
I am very nervous… it is my first time not seeing my girl in Chicago that I am obsessed with and saw for probably 7 years. I was lucky enough to sneak back to her this summer when I visited Chicago, but we have no winter trips planned so it's time for me to try someone down here.
Hashtag pray for me.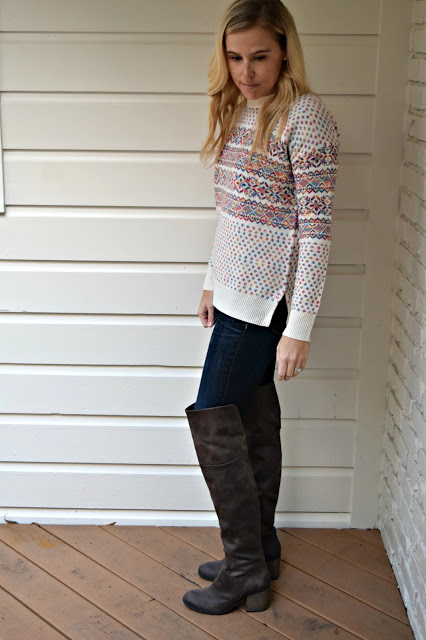 Thank you to everyone that recommended Dollar Shave Club.
I love it. So inexpensive and such good razors.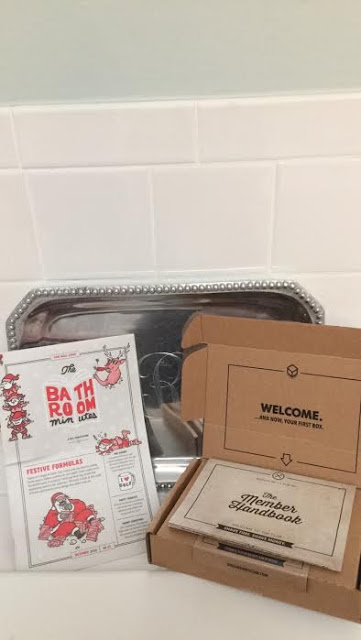 And it came with this hilarious bathroom reading material and cute packaging, so that's an added bonus. I will definitely be sticking with this and saying goodbye to my super expensive Venus Embrace razor blades.


Hope you have a great start to the week!
Save
Save