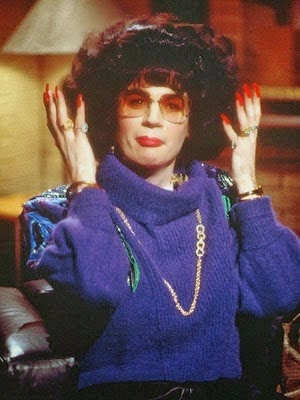 discuss amongst ya-selves…..


:: RH of NY ::
LUANN:
in case you forgot, LUANN IS GETTING MARRIED.
in 16 days in fact!!!!
she got her wedding license this week for her upcoming nuptials to TAHM (to be said in her high pitched the world revolves around me excited voice) in Palm Beach.
are you all as excited for this as I am?
or I guess I should say as excited as LuAnn is? But that's not possible.
I hope they film it for the showl


DORINDA:
next up, some startling Dorinda news.
Is Dorinda seriously marrying Dry-Cleaner-Booger-Sugar-Loving-John?


Her COMMENTS are confusing – she says "I'm getting married", but there is no mention of an engagement? So hopefully this was just a 4+ martini night and she was talking crazy.
DON'T DO IT DORINDA.


You are so much better than him!!!


:: BACHELOR ::
We still have about 2 weeks until the premiere of Nick's season of the Bachelor.
However, I happened to take the time to go and click through all 30 of the contestants after I found that link to all the ladies.
(last season I did 2 bachelor-fantasy-leagues so I need to get my research in; one of them makes you pick all of your girls and who is eliminated/who the winner will be before the first episode even airs!)
and I'm like WHAT! JASMINE G! I KNOW YOU!
DAMN I'm good and cah-razy in the head with this stuff.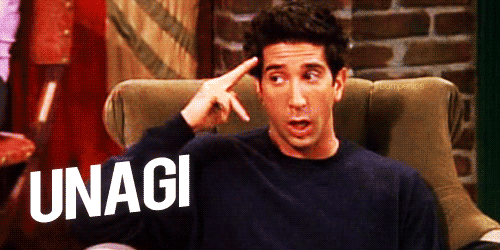 Her profile says professional basketball player in California, but she aint fooling me!
Also, who would be a basketball cheerleader over cheering for the DCC??
And I think Nick definitely prefers brunettes.
Andi and Kaitlyn were both brunette, and there seems to be a lot more brunettes than blondes this season!
I mean…. I guess I can get into it…. just like I got sucked into the wintertime concierge one last time.
It's nothing great, but it'll do.
It's kind of like Below Deck – even when the episode isn't that great, it's fun to see who the wealthy clients are and things like that.
:: Tarek and Christina from Flip or Flop ::
So, I have to say I was not shocked when this news broke about Tarek and Christina breaking up. Well… I was not "expecting it" or anything, but I was not surprised either.
My husband, who knows nothing about anyone on television as you know, was in California a lot for work this summer and his co-worker there had told him that she was going out on Tarek's boat with girlfriends. The scoop was that he and Christina didn't do anything together at all and were barely in a relationship and that especially with her being pregnant at the time with their second baby she always was at home. So Tarek and his guy friends always went out on his boat (or a friends boat?) and all these twenty-something girls would join.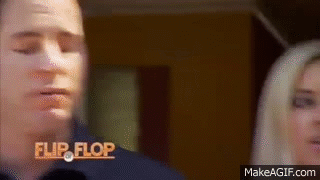 I mean…. who knows. His friends could be single and wanted single girls on the boat and it had nothing to do with him? And now the word is that they have been separated and allowed to see other people since that incident in May, so more power to him.
But I just felt the need to share this because A) it's relevant right now and B) Kip was somehow in the know about something entertainment-news related (miracle) and NOW that tidbit seems even juicier! Slow clap for Kipper.
The gun + hopping the fence story from May is very strange? What do we think really was going on there?
I know all of their new episodes are currently airing and they play their new Christmas commercial constantly, so I'm interested to see if they pull the commercial, even though I'm sure the new episodes will all still air.
I feel bad for them though no matter what. A 5 month old baby and a public divorce with all of this scrutiny must be so awful.
and YES I know that I even just scrutinized blah blah blah – but I had to share my scoop!! No judgement, just passing on the boat info. Simmer down.
:: MARIAH'S WORLD ::


She is so delusional and amazing.
I have yet to see her take more than 3 steps.
She is either laying awkwardly on the chaise lounge or being pushed in a desk chair.


And she always has on, like, a full body unitard? Like the ballet outfits with the really thick dark tights that we used to wear as a child for recitals.
And why is this Apple TV so important?
What is it that she watches? What programs are so important?
Can you imagine people running around freaking out about an Apple TV not working and fearing for their lives (and their family's St. Patrick's Day traditions) over you?
And why are all of these rehearsals starting at midnight and going until 6 am?
And why does she even attend dance rehearsal, she never dances?
Does everyone then sleep all day until like 4 PM?
Is this what Mariah wants or is this what the dancers/her scary manager Stella demands?


And why can Mariah afford ___(insert anything insane, there are too many options)___ but can't afford to put her back-up dancers on one bus, and her back-up singer who has kids on another bus?? I am TOTALLY on the diva-dancers side. That is BS!
You're a millionaire, at this point engaged to a billionaire, and homeboys can't get a freaking bus of their own?
There are so many more things I want to comment on and have questions about; I need to watch next week's with paper and pen ready.


For those of you that haven't seen it yet,
nothing on this documentary-series is as great as her MTV Cribs episode.
Blurry version, with an intro from Vanessa Minillo Lachey HERE and I fully plan on taking a walk down memory lane and watching it again this weekend!


:: REAL HOUSEWIVES OF BEVERLY HILLS ::
Rinna says the same thing about Dorit that I said last week!
Her name changed to Doitos in her phone 🙂
although if I'm honest, the sound of her name doesn't bother me; I think it sounds kind of pretty….. it's just the reading/writing of it that is too close to Dorito. but whatever…..
Dorit annoys me. I think it may just be the accent making everything sound worse, but she comes off as extremely pretentious and that everything she is saying or doing is just so important and we should be drooling over every word.
Even getting her hair done for her party for example : the way she is talking to her hair stylist is annoying.
"I don't want you to play with it too much Charles you know what happens when you play with it Charles it gets over done. No, this doesn't look right."
IT'S A CURL. GRAB SOME NACHO CHEESE OR COOL RANCH CHIPS AND CALM DOWN.
I love Rinna commenting on the fancy golf cart and that these people must have some money. Beverly Hills is always the best because the uber-wealthy are "not" wealthy and are amazed by the uber-uber wealthy. It's a whole new level.
I mean…. a $230,000 car? I guess some people call that "having money".


editors note : I would never, ever want to drive a car that expensive? I feel like I can't be the only girl to think that? Such a waste of money but I guess if you have tons you don't think that way. I'd rather spend it on a million other things!


RANDOM PARTY THOUGHT :
I was listening to a Podcast the other day and I heard that at a ton of these parties they aren't allowed to have any music playing, because it messes up post production and all of that.
Can you IMAGINE how horrible some of these parties must be? I don't mean necessarily Real Housewives I just mean on any show, but because we're watching a party and the birthday girl herself is complaining that the party seems boring it popped into my mind.
But I feel like when they move out to the hookah lounge part of the party there is music…. so what do I know….


What do we think of Erica's T-shirt dress
IT'S A MOSCHINO, DORITO. SO BACK OFF.
I still think she looks silly, but that's her style, so I love it.
She can do no wrong in my eyes , especially when she calls out Dorito for her "you Americans" comment next week …. so good.


I will be shouting PREACH ERICA JAYNE PREACH next week just like I did for the preview.


LVP continues to drive me insane, being very petty and not letting things go, and then saying things to Eileen!!
Plus, this hair-do is just HORRIBLE and I think she is in love with it because she's been wearing it like that frequently.
and don't even get me started on the hair combined with this necklace…..
Taking notes from Kathryn from Southern Charm, are we Lisa?


I'm sarcastic and feel like the "British sense of humor" is all fine with me, but with everything LVP has gone through with Eileen from last season, she really crosses boundaries and it isn't funny. Why when Eileen says shes going to go find her husband would LVP say " I saw him in the corner with his head up a girls skirt."

WHAT? ?! !? UGH ENOUGH LISA ENOUGH.
I should do a whole post of "Enough Already" just about LVP and all of her petty BS.


:: IMPOSTERS ::
Imposters is the new scripted show coming to Bravo in February.

If it's anything like Odd Mom Out and Girlfriends Guide to Divorce, it's going to be a great one! The commercials don't intrigue me that much yet – but I'm sure I'll get sucked in.


:: LEAH REMINI SCIENTOLOGY ::
I am really loving her A&E special every week.
It just FASCINATES me.
And I love her. And she's J.Lo's BFF.
I mean….. I need to get into their Wolfpack and be the three best friends that anyone could have.
The best so far was first 15 minutes of this weeks episode and it's just her at home talking so much smack about all of the beliefs, showing all of the books and DVD's, explaining the bridge to total freedom – and through all of it she's just being hysterically funny. Love her.


Also, I didn't see Leah and 50 Cent on WWHL until like a week later, but just need to say it was HILARIOUS.
I really die over her and I wish she would be back on TV full time again. In a dream world, she'd be back on TV full time doing King of Queens with Kevin James and also hosting DWTS.


:: ALAN THICKE ::
Alan Thicke's passing is just so, so horribly sad. I feel horrible for his family and especially for his young son that was with him.
And I was just watching him on This Is Us!
I couldn't believe when I saw his name on the bottom of the screen in the news at 10 alert.
Horrible.


Sorry to end on that note, I just felt he needed to be mentioned.
EDITORS NOTE :
as always, ignore my own blatant grammatical errors whilst I make fun of others poor grammar during coffee talk on a weekly basis.
#hypocrite #sorryimnotsorry
gifs and images via giphy, ABC , E!, Real Housewives Tmblr, and Bravo
US Weekly, Entertainment Weekly
Save
Save
Save
Save
Save
Save
Save
Save
Save
Save
Save
Save
Save
Save