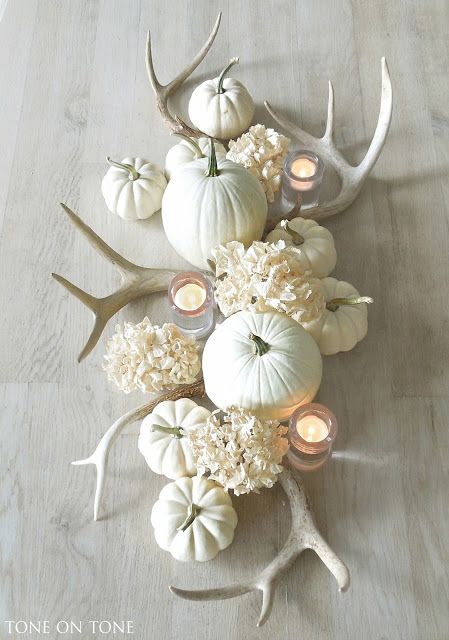 I still can't believe it is Thanksgiving week!
I wanted to share two new favorites for the upcoming Thanksgiving holiday that I had mentioned on Friday!
This dress is a perfect option for Thanksgiving. It's a tiny bit loose and forgiving, but it still is fitted enough to highlight your waist and give you shape. Super flattering.
It also is great with tights and boots for colder temperatures.
ignore my pasty legs…. I went from super tan from so much sun this summer to avoiding the sun entirely and it's time for me to get some self-tanner ASAP.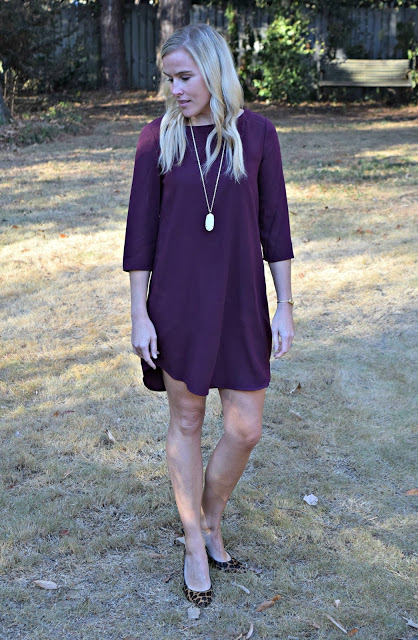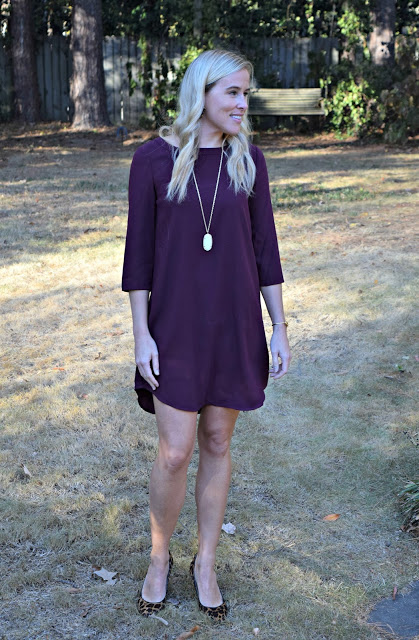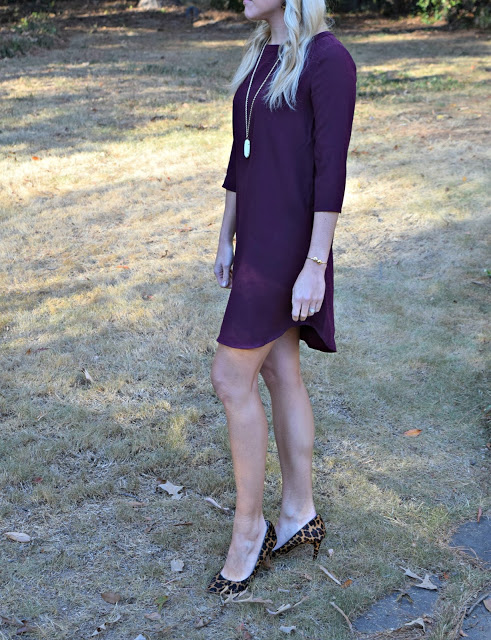 This blazer is something I can tell I will be living in.
I love the notched collar and the longer hem; it hits on the perfect spot on your hips. I also love the ability to push the sleeves up to give it a great casual look and easily differentiate it from a "work blazer".
It's easy to dress up with jewelry and heels, or wear with flats and a v-neck t-shirt underneath during the day.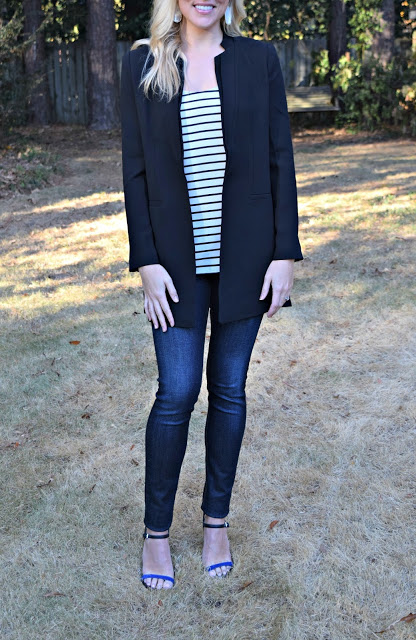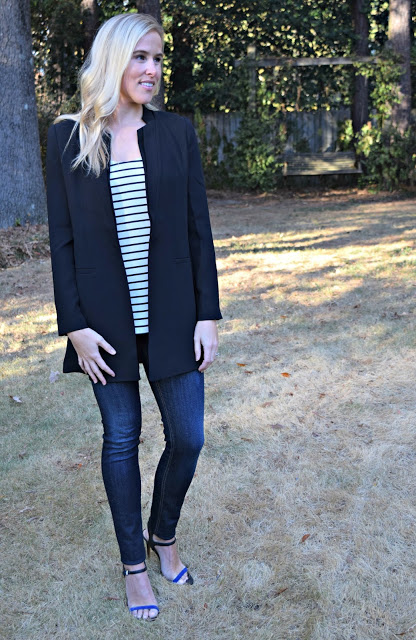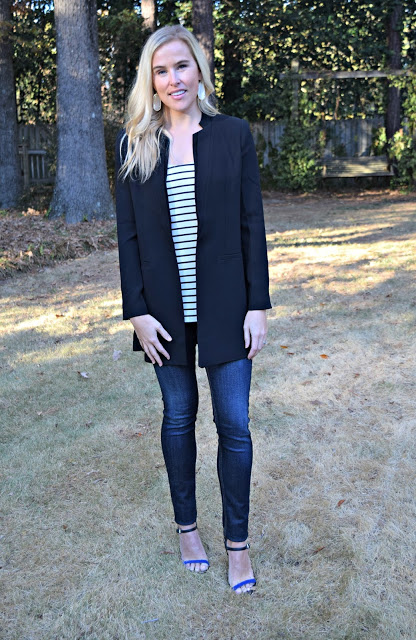 here's a picture with the sleeves pushed up!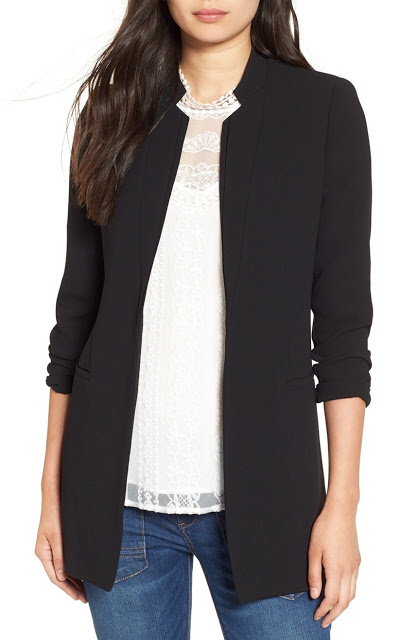 I realized last night at 8 PM that my-boyfriend-andy-cohen was in Atlanta for TWO book signings.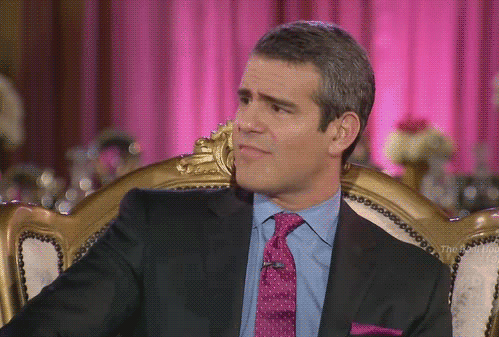 I'm telling myself I wouldnt have been able to go because we had family in town….
but in reality, I could have totally made the 7:30 PM signing.
Hope you had a great weekend + Have a Happy Monday!!