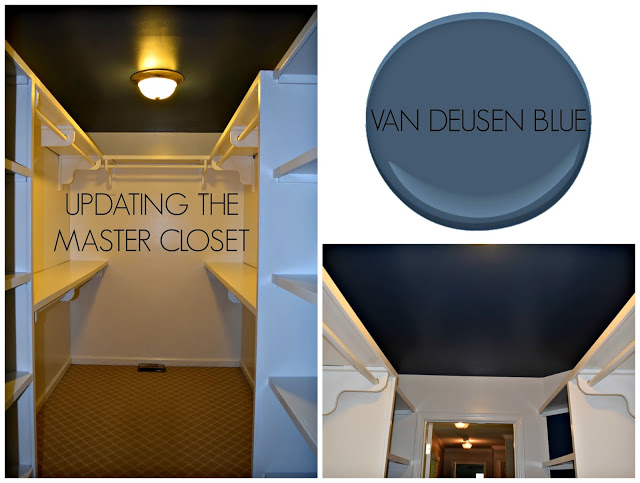 When we moved in to our new house,
I was super excited about having a walk in master closet.
Something I was not super excited about was painting it.
We did so much painting at our old place before putting it on the market that I never wanted to see a paint brush again.
My handy husband however insisted that we paint it a bright white instead of the ugly beigey-yellow color it was currently.
I dont admit this often, but he was definitely right.
It was also, as I've learned through every painting project thus far, a lot more work than I had expected.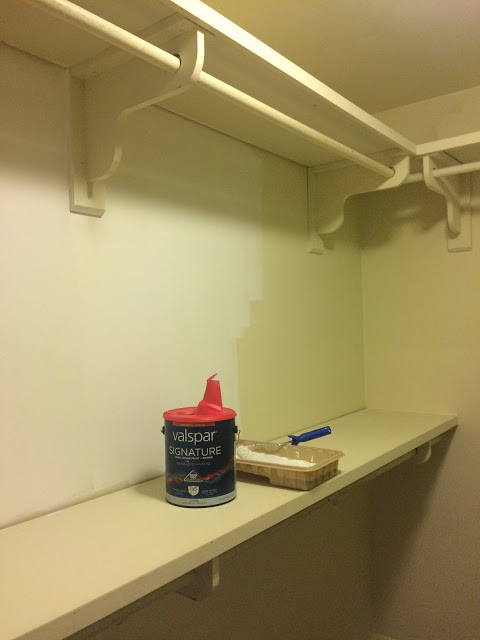 once the white was against the existing color you could really tell how ugly it was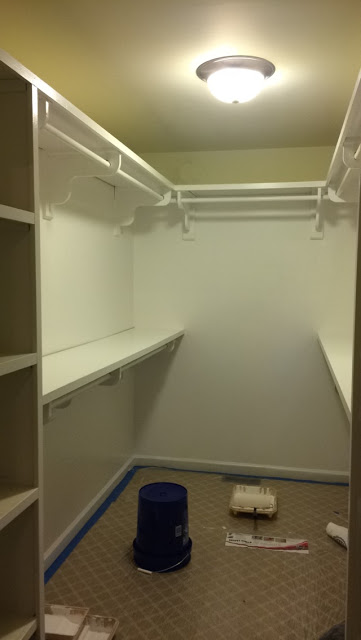 When we were about half way through he had suggested we paint the ceiling a color so that it all wasn't just pure white.
Everything on Pinterest that I came across had a pretty grey or greyish-blue-green which I loved, but that is a common color throughout the rest of our house, so we thought we should go with something different.
Obviously navy was the first color that then came into my mind!
The first color that we picked out was turning purple (he didn't see it…. all I saw was Barney Purple) so since we were having to do two coats anyway, I suggested getting a different color.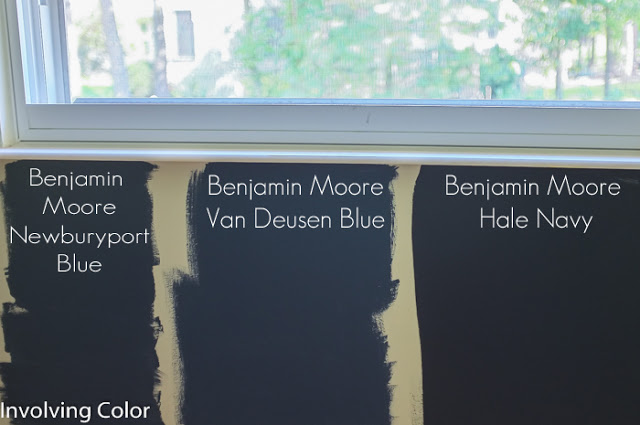 These were the three colors that seemed to be the most popular navy's.
At my families old house we had the kitchen and living area Van Deusen Blue, so since I have seen that navy so many times before and knew that color well, I just went with that.
The navy looks so great. All we need now is a new light fixture.
Which we definitely need not just for looks but for some more light.
The boob light in addition to whatever bulb is currently in there doesn't make the closet bright enough.
We have lots more home projects to come but I'm glad that this one – and anything involving painting that we did – seems to over for now!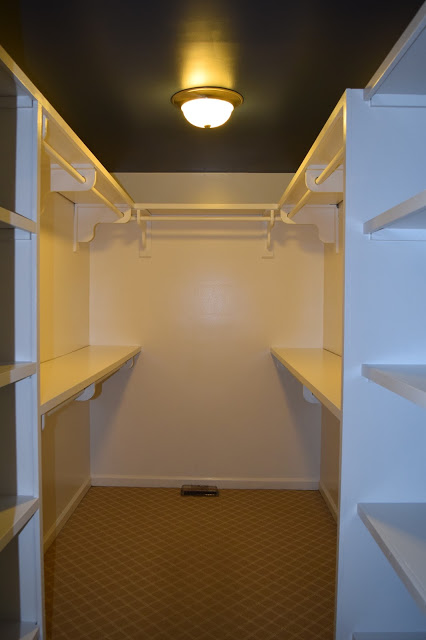 it's hard to get a good idea for the navy color in these photos because the closet lighting is so bad, but I love the way the navy turned out the second time around!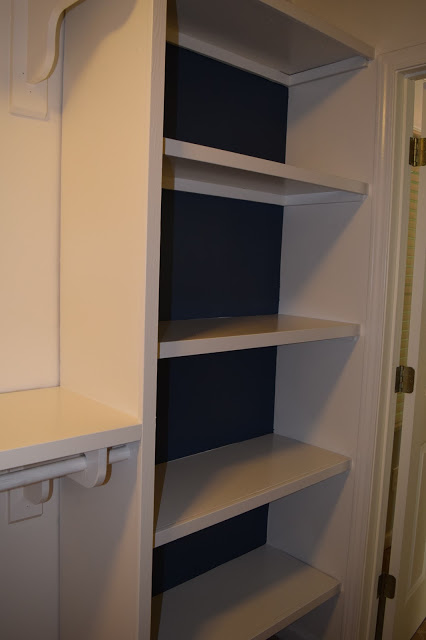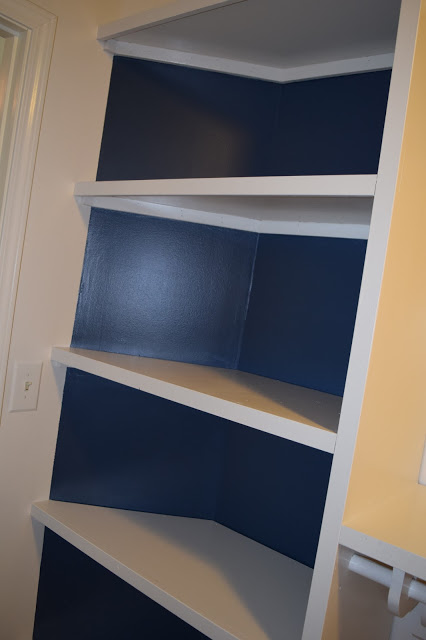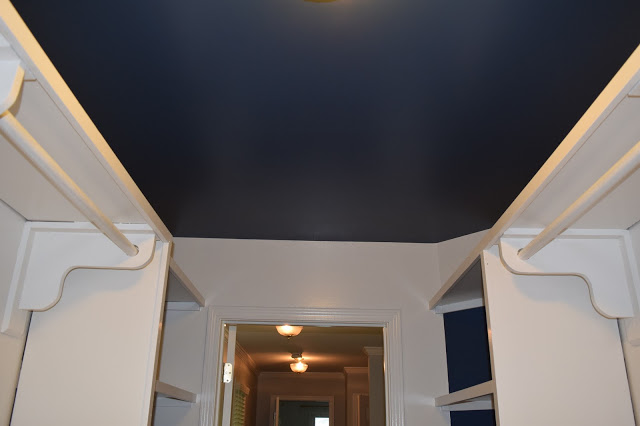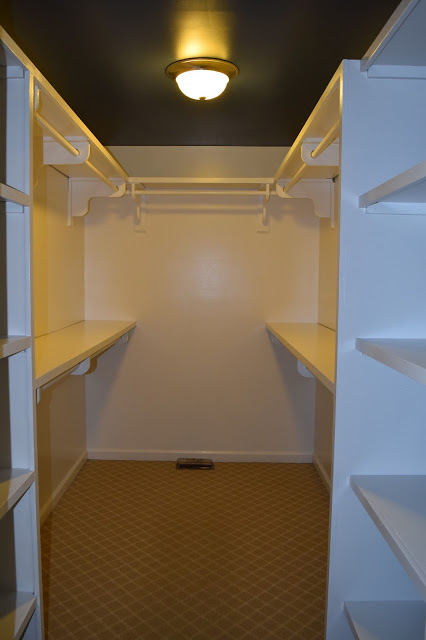 I'm still working on getting everything into the closet for now!
if anyone has any light fixture ideas,
I've found some good pins on Pinterest for some inexpensive lighting options but can't decide.
We need a new light fixture for the den too and possibly one in the kitchen!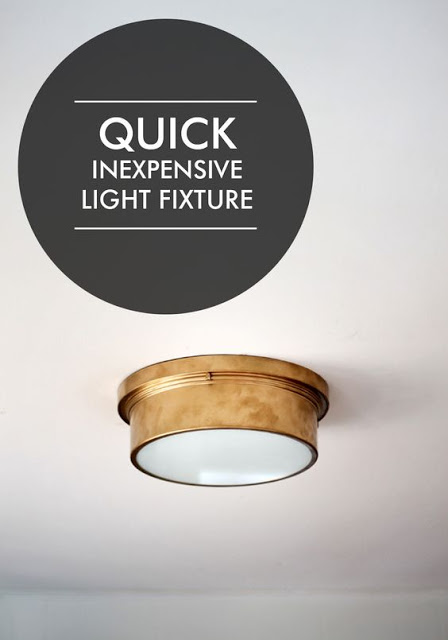 and some more affordable flush mounts from Elements of Style here