Cheers to Friday!!
Daily Cup of Couture always posts the most gorgeous weddings from Vogue and Town & Country. This Positano Wedding has me dreaming of going back ASAP.

Can you even imagine? Your Wedding in Positano?! I don't think anything could top that.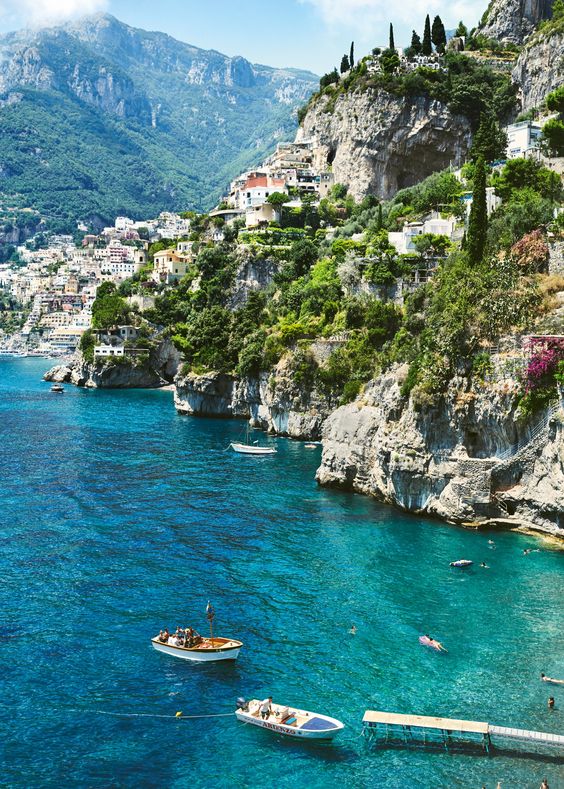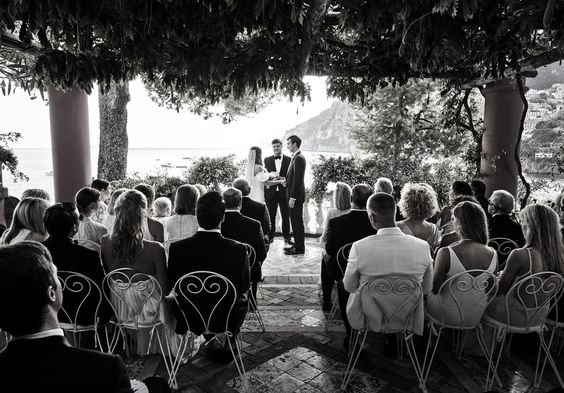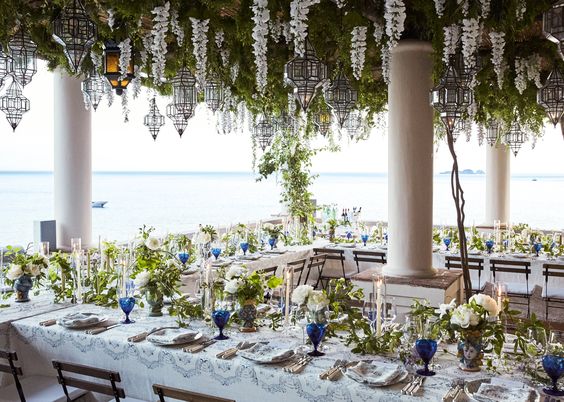 Mariah and her fiancé have split!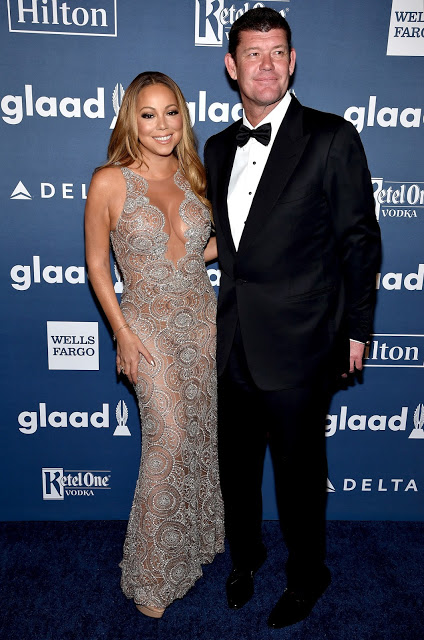 I only care about this because I feel as though it will make her 8 part special that I am VERY eagerly anticipating that much better.

I literally knew nothing about this man, including his name (the article says it's James Packer), but seriously I can't wait for her show!!! I'm expecting MTV Cribs Part II but 10x better because there are multiple hours of it!
Life in Pieces premiered it's second season last night on CBS and I laughed so hard.
I love this show so, so much.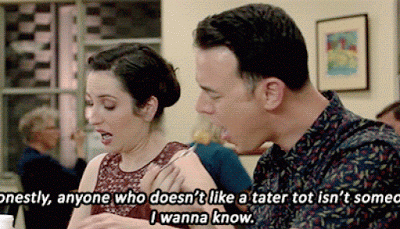 If you haven't seen it – go watch season one. It's incredible.
There are very few shows Kip and I both love, and this is one of them.
Some favorite fashion finds for the weekend :
I always love Vince Camuto's clothes and shoes.
This high neck halter comes in 4 colors and is perfect to throw on with jeans and heels for a dressy night.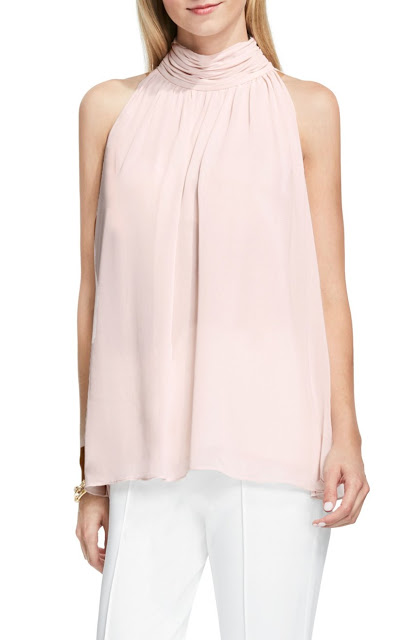 // HIGH NECK HALTER //
This double face hooded coat is so chic.
and it's currently on sale for 35% off!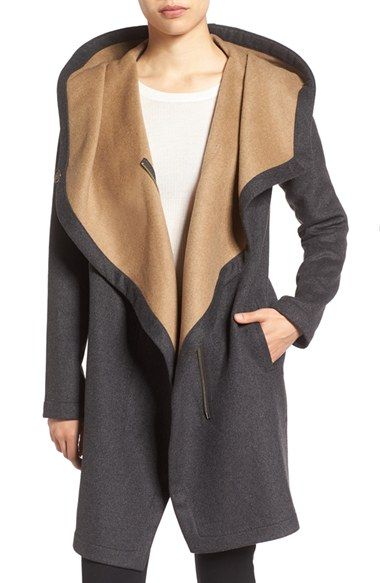 // DOUBLE FACE HOODED COAT //
for Home findings :
I am in love with these gingham pillows.
Two for under $25?! Yes please!
These would be perfect in our den (if it ever gets finished! New electrician comes Tuesday!)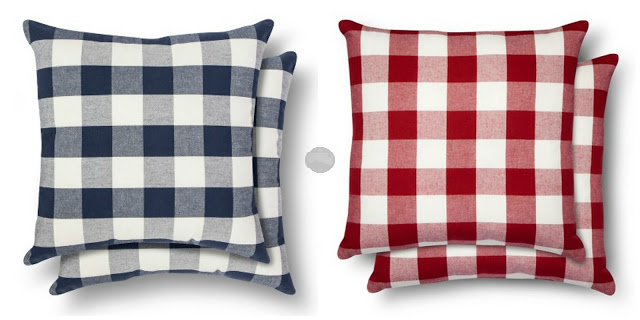 // GINGHAM PILLOWS //
We are heading to Lake Geneva (in Wisconsin…. I forget that people here may not be familiar and someone thought I was heading to Europe for the weekend!) for Kip's Grandparents 60th wedding anniversary. There will be tons of family and it seems like everyone, including all of the grandkids, can make it so it should be so much fun. I love spending time with his Grandparents; I haven't had living Grandparents in years and years, so it's amazing to see the special dynamic between Kip and them.
Lake Geneva is just a short drive from Chicago…..
….. and Southwest doesn't have Change Fees….
so I think someone will be driving to Chicago to cheer on the CUBBIES on Sunday instead of driving to the airport 😀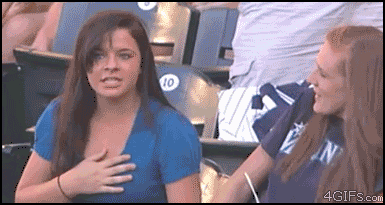 I mean. In case you haven't heard all over the universe, they haven't been in the world series since 1945 and havent won since 1908, so you bet your ass if I'm driving distance I will be there!

I leave you with some Man Crush Monday Fangirl Friday because Kris Bryant is EVERYTHING.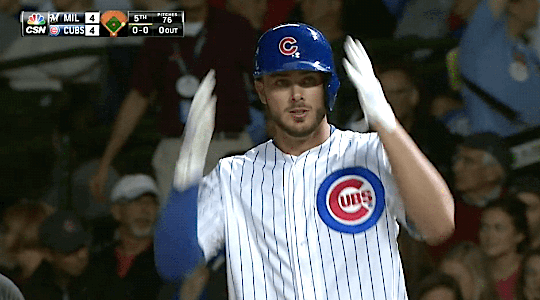 he's totally ryan gosling'ing this gif with a "hey girl"
and if I had any idea how to write on it with "hey girl" I would so just imagine I made it and it's EVERYTHING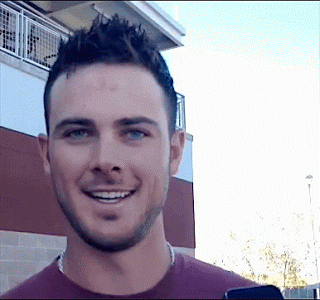 .
and he's been with his wife since he was 16.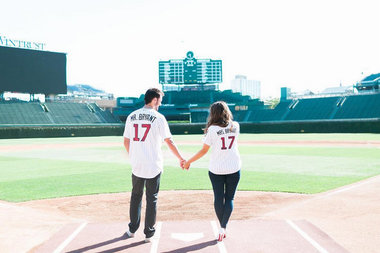 Happy Weekend Y'all!
Save
Save