now that the (future) Golden Globe winning show Rob & Chyna has ended, we immediately start back with Keeping up with the Kardashians.
Because there cannot be a single week without their faces on all of America's televisions.
Another moment of this show to prove how normal and everyday and average these people are: Khloe in her dressing room trying on fake boobs with her outfit, asking Scott, who is basically brother in law, his opinion and if her butt has changed whilst shoving her breasts up and standing in a bra.
I MEAN?
Yeah…. I do that with my husband's siblings ALL the time. So normal.
I wonder if the filming will go all the way up to the Paris debacle and how they'll cover that?
also, seriously…. Rob & Chyna…. the moments I saw of that show….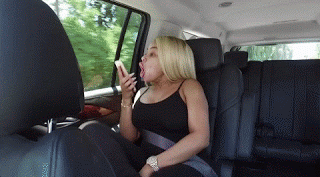 I can't even put into words and am too embarrassed to say I even stopped changing the channel when I saw it.
#PleaseDontTellAnyone
:: RHOC ::
The conclusion of the Ireland trip has arrived.
Well…. technically the trip ended last time but we still haven't seen the bus ride to the airport in it's entirety when sheyite really hits the fan.
As a recap of last week and my ever important opinions, I still can't stand Kelly Dodd. But the behavior of all of the other women and the scheming to make Kelly Dodd implode and make her life miserable for viewers to see is just as horrible. Heather should be ashamed of herself – her behavior was despicable on the bus. And Shannon for sure played her role in all of this with the trying to get her 'naked wasted'. Literally the only respectable person on that bus, and on that entire trip, was Meghan King Edmonds. So take the rest of the opinions with a grain of salt – because they all behaved "less than Christian like" as Tamra would say.
But really…… Heather is jaw on the floor disgusting during this bus ride and the hours leading up to it.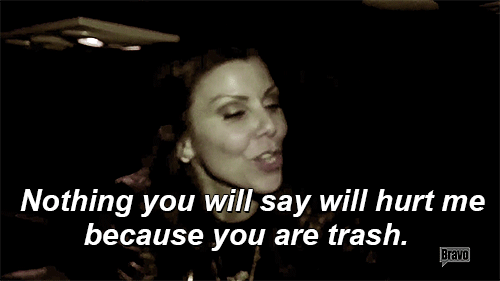 Heather had been saying she felt awful for Kelly Dodd's daughter and that she thinks Kelly is having a psychotic break.
Kelly is yelling about Tamra shaving her face because of her chin hairs.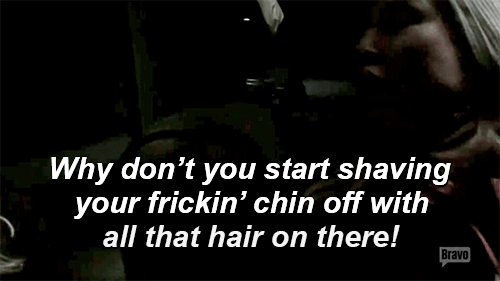 hahah. I forgot to mention the chin shaving last week.
oh…. whoops, spoke too soon….. no more haha's.
Giggle time is over.
oh Lordy. The second this bus ride continues its a nightmare.
Vicki is not only not defending Kelly, her only friend, but Kelly then announces that Vicki said David beat up Shannon.
and then Vicki clarifies that yes….. that's what Shannon told her in confidence.
then Kelly shares that Vicki also told her that Tamra's husband Eddie cheats on her and is gay.
so… Tamra handles it very maturely and like the newfound Christian she preaches of being
OH! I JEST!!!
You know that's not how it went down.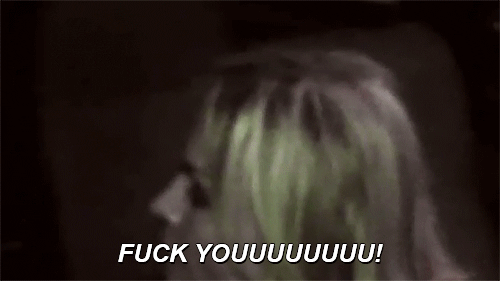 sorry for the cursing gifs but sometimes you need to show the people how it really played out!
slash they never make them with "Eff" instead for some reason.


This is such a nightmare.
The next part is the most horrible of the whole bus ride.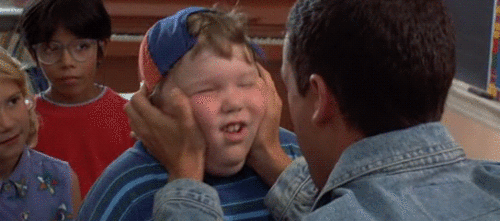 Heather goes up to Meghan King Edmonds and shakes and squeezes Billy Madison style Meghan's face and says "I'm so sorry she ruined your trip she is disgusting and I just feel sorry for her because she's so horrible. Are you okay? Are you alright?"
She totally acts like she had no role in any of it and that she is the savior of it all making it better.
This is like straight out of a Lifetime horror movie. Meghan is looking at her as though she's thinking 'don't react don't react it'll all be over soon if I just don't move maybe she'll get away from me and I can run'.
but then everything is great.
just kidding……
now they go get on a 10 hour plane TOGETHER?!
but we don't get to see a single moment of any of that.
DAMN YOU BRAVO I need ALL of this on FILM!
The only thing they show before the commercial break for "coming up"
is Kelly saying "Heather is the Puppet, and evvvvveryone else is the Master"
I laughed just as hard as when I saw the preview for it last week and I will laugh as if it's the first time when I finally see the whole scene play out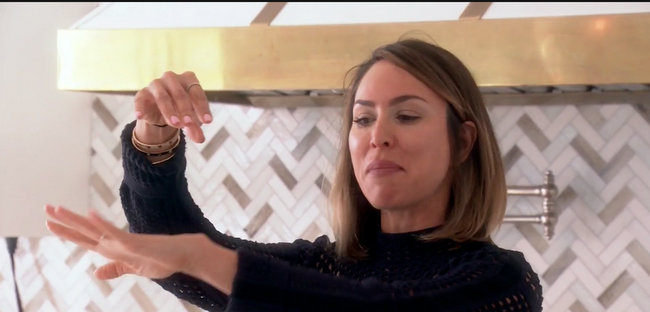 Cue the scene with puppet and master is Kelly and her Husband.
and me rolling in laughter and rewinding.
Kelly shares with her husband that she yelled on the bus that Shannon's husband beat the crap out of her and Michael's jaw hits the floor.
He says "Holy Sheyite is that true??"
and Kelly responds with a pshhh who cares "I don't know if its true or not, it's none of my business."
Yet you take something like that and put it out there to all of America, but you don't know it its true? and its none of your business?
I LITERALLY REALLY CAN NOT WITH THIS WOMAN.
Also…. for how horrible Kelly says her husband is, he always is VERY calm. And in all of their tense moments it seems to be her flipping out not him. Sure, you could say maybe he is only calm when cameras are around, but she is nuts with cameras around. Seems like the larger problem of the two of them is KELLY DODD.
I love when a housewife is always called by first and last name and she is definitely one of those.
While Kelly vents to Hitl her husband, we cut over to Vicki telling Bryanna about the trip.
It was amazing she tells her!
Her and Tamra had the best time just like the good ole days!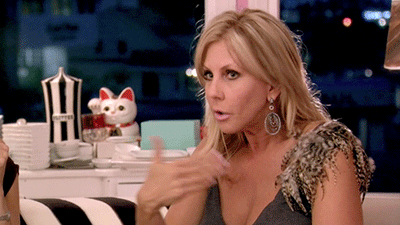 UM….. Vicki…. did you black out on the bus?
Because Tamra's face was mere centimeters from yours screaming Eff You. Like, not "Eff you!" but a loooooong drawn out spit in the face "Effffffffffff youuuuuu".
You know, the kind of Eff you that only someone as Christian as Tamra could possible say to a friend.
Vicki and Kelly are made for each other. They really need to stick together.
They are both so delusional they don't understand what could have gone wrong during the trip.
Kelly : "Why are people so angry with me I didn't do anything to them!"
HOW does she always say this after HUGE arguments and accusations like this??
"Why are they mad? I didn't do anything!"
EVERY DAMN TIME KELLY DODD?!?! Girl. You're nuts.
In happier news, we are finally at Tamra's competition.
She wins!
It must have been Kelly Dodd's words of wisdom "Remember: If you aren't first, you're last. That's what I always tell me daughter."
The ladies in the audience don't talk, and instead save the drama for the finale party next week l(ike good housewife veterans know to do.)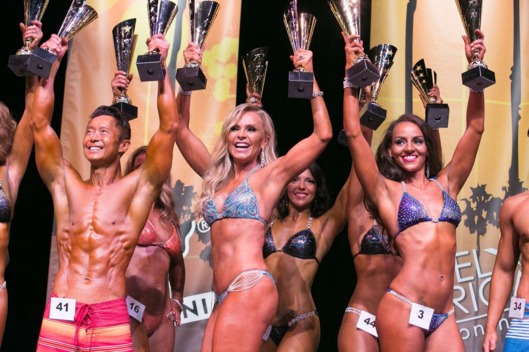 Tamra's big smile isn't only for her hot bod and trophy.
She's also super excited to stir that damn pot while having herself some Krispy Kreme's at the party.
She couldn't have been more excited to tell Shannon "Sure…. just have everyone at the party…. we should probably just confront Vicki there….."
:: PODCAST: JUICY SCOOP ::
I always, always, always mean to mention this and always forget 🙂
A few of you have commented and told me to listen to Heather McDonald's podcast Juicy Scoop and I want to thank ALL of you.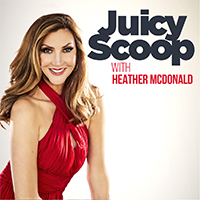 I started listening early summer and now I never ever miss a week.
And she just started twice a week instead of once a week – it's my lucky day!
If you haven't listened, get to it!
I will warn you a couple of the most recent ones were a bit strange
(like EP 70 with her old Chelsea Lately costars is very strange and not at all like the normal episodes so just skip that one or else you'll think I'm crazy for recommending this podcast…. it's not that it was bad, it still was good, but it didn't follow her normal format so don't start with that one!)
But she usually has Bravolebrities on as guests and she tells really fun stories and I just love, love the podcast overall.
So THANK YOU to those of you far smarter and ahead of the times that told me about it because I've been hooked for weeks with no end in sight.
:: BEN AND LAUREN ::
if any of you are watching this…. just stop.
it's seriously so horrible. I had it on as background noise while vacuuming tonight.
Yes, you read that correctly. That is how horrible it is. I decided to vacuum during it.
:: JACKHOLE OF THE WEEK ::
I am just sooooooo over the entitled Heather Dubrow.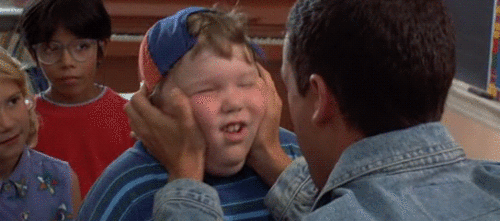 This cheek shaking was (to be read in Heathers voice when she yells at Kelly at the Sushi party when the C-Word got said) : The cheek shaking was ENOUGH. and she needs to LEAVE.
I'm laughing so hard at that gif right now because seriously that is what she did to her.
:: JACKHOLE #2 ::
that's all I have for you this week because my husband and I were at Ikea again last night for our built-in-bar in the den project.
We had to get 2 new cabinet doors because ours were damaged and…..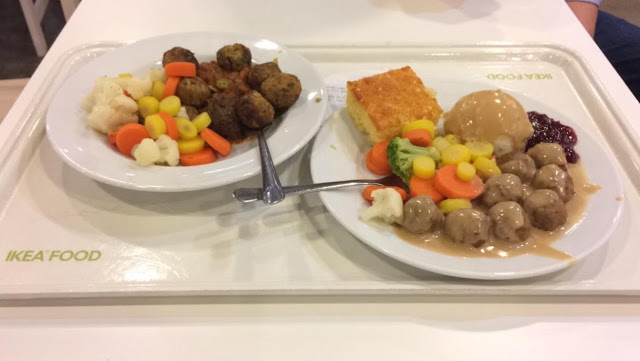 are you salivating at that above photo?? mmmmmm.
I was actually kind of excited because "people" talk about how good their food is….. I got in that line and I was like …. woof.
Kip got some swedish meatballs and I got some veggie meatballs and I had two bites and was done. neither of us touched the veggies they were horrid.
BUT. The cornbread Kip got was KILLER.
like, bomb cornbread. it was legit.
and when we went back downstairs and our new order was ready right when we walked up 🙂
ALSO, that is all I have because I have been watching CUBBIES in WORLD SERIES!
so I'm very behind on everything other than OC.
EDITORS NOTE :
as always, ignore my own blatant grammatical errors whilst I make fun of others poor grammar during coffee talk on a weekly basis.
#hypocrite #sorryimnotsorry
I write these posts late at night while simultaneously watching Bravo, taking snapchats of my snoring husband, and making to do lists of everything I was supposed to do and didn't do that day and likely won't do the next day either. or the day after that.
gifs and images via giphy, ABC , E!, Reall Housewives Tmblr, and Bravo
Save
Save