:: CRACK OF THE WEEK ::
:: NO BAKE CHOCOLATE PRETZEL PEANUT BUTTER SQUARES ::
Today is the big day where we finally move everything from our storage unit and to our new home after 4 long months away.
I am terrified to open things, as I mentioned Friday,
so fingers crossed for not too many casualties.
On a brighter note, the "navy" we were painting in the closet turned out to be Barney the Dinosaur Purple….. so that's fun.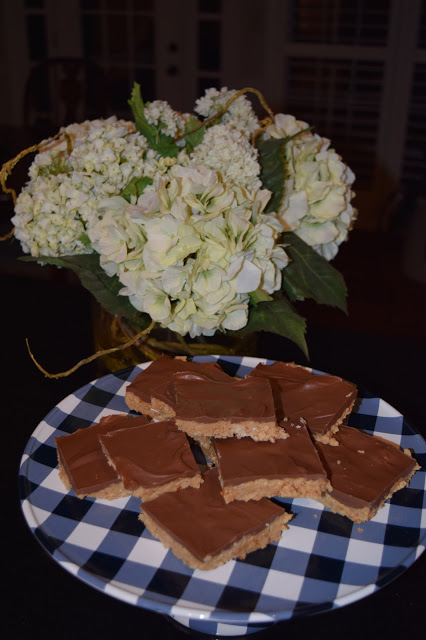 that's right….. check out that killer arrangement on a gingham cake stand. professional food photographer right here.
If you're looking for a quick + easy dessert, that involves no baking at all, this is the dessert for you.
These bars combine two ingredients that everyone loves together : chocolate and peanut butter. It has the perfect salty and sweet combo (my favorite) from the salt from the pretzels and the sweetness from the chocolate.
These take only 10 or 15 minutes to make, and then you can pop them in the fridge (or freezer) and forget about them until you're ready for a snack.
We all agreed that they are best served cold.
Keep them in the freezer + pull some out before you want to eat them; just let them sit for 10 minutes or so before digging in!!

:: NO BAKE CHOCOLATE PRETZEL PEANUT BUTTER SQUARES ::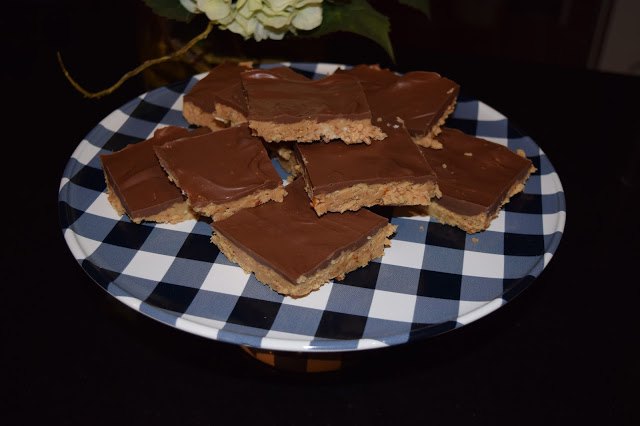 1.5 sticks butter, melted
2 cups pretzel rods, crushed into crumbs
1.5 cups confectioners sugar
1 cup plus 1/4 cup smooth peanut butter
1.5 cups milk chocolate chips
In a medium bowl, add the melted butter, confectioners sugar, pretzel crumbs, and 1 cup of the peanut butter and stir together until well combined.
Press the mixture evenly into an engrossed 9×13 baking dish (you won't need to grease it because of the butter in the base of the bars).
Combine the chocolate chips and remaining 1/4 cup of peanut butter into a bowl, and melt in the microwave in 30 minute segments until melted and smooth. (Two 30 second intervals should be enough). Mix chocolate and peanut butter to combine. Pour over the top of the bars.
Refrigerate at least one hour before cutting into squares.
I'm off to get lost in a pile of boxes!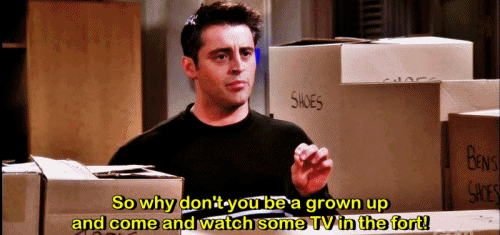 Save
Save