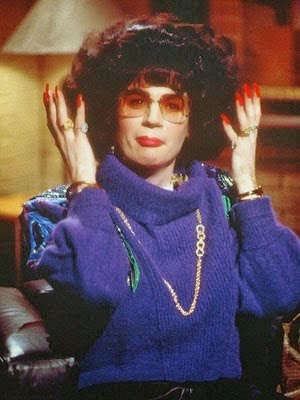 discuss amongst ya-selves……
:: RHOC ::
We saw the nicest side of Jim Edmonds yet… mostly because he just SHOWED UP to one of her doctors appointments. You know, he doesn't need to be there for the IVF appointment that creates the birth of his child or any previously, but I guess he can make it to this one. Finally Meghan catches Jim on a good day and her husband consoles her when they find out it's only one baby that she is carrying not two.
Only took you two and half seasons to say something nice, Jim – well done.
But then they start going on about this candle store and I'm back to them annoying the heck out of me.
We've had lots of clues leading up to Kelly Dodd and her husband – but almost ex husband's – marital woes, and tonight we begin the dive head first.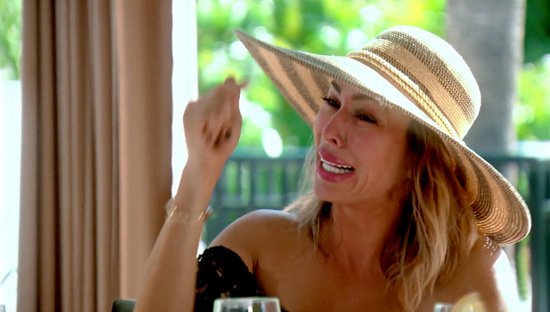 This conversation between kelly dodd and her mom in the driveway is almost as ridiculous as the #CoolMom hat kelly is wearing…. which is either a gift from #GoalDigger Tamra or they both have horrifying taste and senses of humor.
Remember when Meghan King Edmonds was the queen of headwear?
Apparently she started the hashtag headwear trend too….. as evidenced below.
and WOW.
googling the OC Housewives with Hashtag Trucker hats has brought up even more…..
Vicki and the Kill All Cancer campaign she has come up with is just awful. Does this not seem inappropriate to her at all? Watching her try to explain the previous incident with Brooks and why she may not be the best spokesperson, and then watching that man just stare and blink is nuts. How could they REALLY know nothing about this? And if not, how could they seriously say with a straight face she has great commercial appeal for a cancer charity!!!??? WHAT?!
Vicki thinks "how can anyone hate her when she is raising money for cancer charities?"
So now everyone will of course love her!
Um, that doesnt make people forget what you did or make them want to bring you a casserole.
Also, and perhaps most importantly, it's all tied up with her selling insurance, so, in the end it's all about her and her insurance company and making money.
This woman is sick in the head.
And watching her son Michael next to her and his facial expressions is painful – he knows this is just as crazy as the rest of us. But I feel for him, because unlike Bryanna, I think Michael sees his mom the way many do as straight up delusional and he's a little afraid of her.
I'm so ready for Shannon to move out of her house because her lack of organization and packing abilities are giving me insane anxiety. I understand that you don't want strangers packing your things or touching your things because you have OCD. However, if that is the case you need to use that crazy ass type A personality to PACK THINGS SHANNON!
You keep remind us your house is over 13,000 square feet and I see your twins walking around taking things into cabinets and I swear I AM going to lose it.
Where's DAVID DAVID DAVID

(in shannons voice)

to hire packers and get this under control?!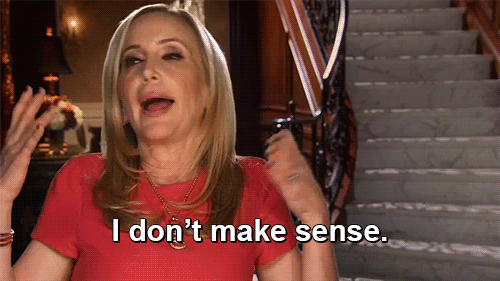 We knew she had special hospital grade air and things built into her home, but now she's naming TONS of these things that her house has like no Wifi and I'm wondering what else there is that she hasn't named. How is this woman ever going to move into another house when we know she's buried crystals throughout this one and has had it feng-shued to within an inch of its life.
OH. Well. Then we see Shannon's rental house. Oh em gee. I'm sorry, but props to Shannon. She must be wiling to just really go with the flow and keep the family happy …. or she is so desperate to leave the house with the Affair memories she just doesn't care. No, that house is not awful, the view is amazing, and it looks huge. But sorry – if you compare it to what she is moving from – Ummmmm.
Also, THAT KITCHEN? WHAT?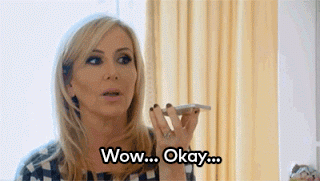 THEN we learn that David's family was hoping he would pick the Affair over Shannon and that his mom and sister were friends and hung out with Affair-Lady
ARE YOU SERIOUSLY KIDDING ME?
…. I mean. No words. WOW.


Back to Kelly and her marital woes with the ladies…. which Heather and Vicki overheard from two massage rooms over. Oh Kelly and her big mouth. Literally.
Tamra says the only thing worst than staying with a narcissist is divorcing one.

What? How does this help?
Kelly, taking marriage advice from Vicki and Tamra is prooooooobably not the best place to be seeking out some wisdom. But I don't think either of them ever called their ex husbands Hitler, so I guess anything is a step up in terms of who to turn to.
I guess that's the silver living for all of the viewers to take to heart: Even if you are having trouble with your spouse, cheers to you, you probably don't think they resemble Hitler.
PREVIEWS FOR FUTURE EPISODES !!??!!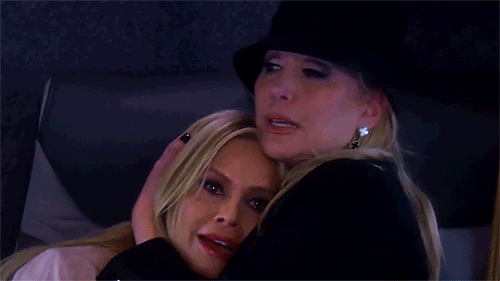 WHAT!? It's going to get nuts.


Please don't bring Kelly back next season. PLEASE I beg you my-boyfriend-Andy-Cohen. They are all toxic, but she takes the cake.


:: Below Deck ::
This season is just AMAZING.
Every single episode with Trevor gets better and better.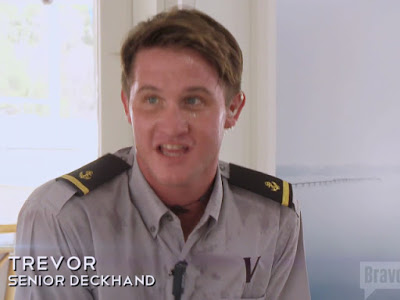 And every time he mentions being a hair model whilst his eyes cross in 87 different directions, my heart does a little pitter patter.


:: RHofMelbourne ::
I am so sad this season is over.
But at least I don't have to listen to Lydia and Pettifleur anymore.
I really wish both of them wouldn't return next season, but I'm sure they will.
And Gamble for the win this season – not a moment of real drama with her, nothing but love and kindness. Who would have thought!?
:: RYAN'S WEDDING ::
I haven't seen this week's episode of Million Dollar NY: Ryan's Wedding, but based on the first one, I am confused.
They were always happy and she was always calm and rational whenever they had showed them before. SO either this is what is really is, or Bravo is making them turn it up 5 notches to have tons of drama for the show. Either way, even though I bet it's fake drama, I am not digging it. At all.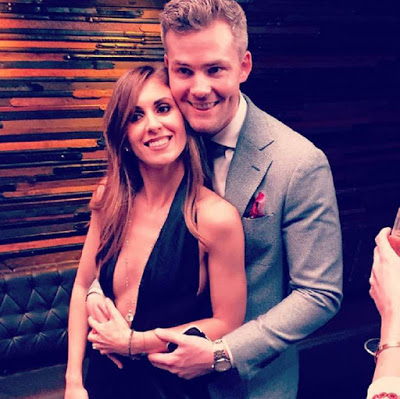 She really does have such a bod and killer hair though, and he's super cute, so for those shallow reasons (combined with lack of self control to choose not to watch anything on Bravo) you know I'll continue to tune in 😀
:: JAMES CORDEN ::
I just love anything that James Corden does, so this cute short video of racing the fastest man in the world with the whole office was great. More for the commentary beforehand than the actual race.
:: ramona's new face ::
WHAT DID SHE DO?!?!?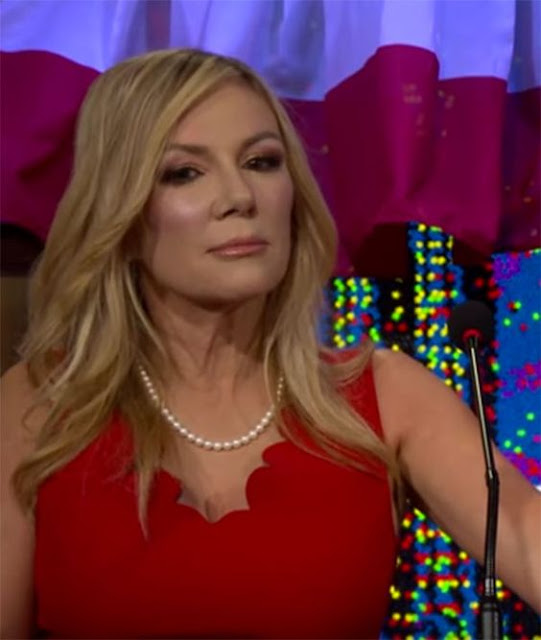 why are these people always, ALWAYS messing with their faces???
I guess this was her "my divorce is finalized" celebration…..


::::::: FRIDAY THINGS ::::::::


So sorry for my sporadic posting this week!!
Things with my car breaking down and family friends in town and deliveries at the new house got the best of me!


I'll have some house updates for you next week – I think by the end of the weekend it's going to look great (well…. as good as it's going to look at the beginning while we figure out projects and new furniture and such!)


In an attempt to break out of my routine, and since it has finally been a bit cooler this week,
I pulled out some fall booties and topped my outfit with the black felt hat from my POPSUGAR Must Have Box that they sent me to try !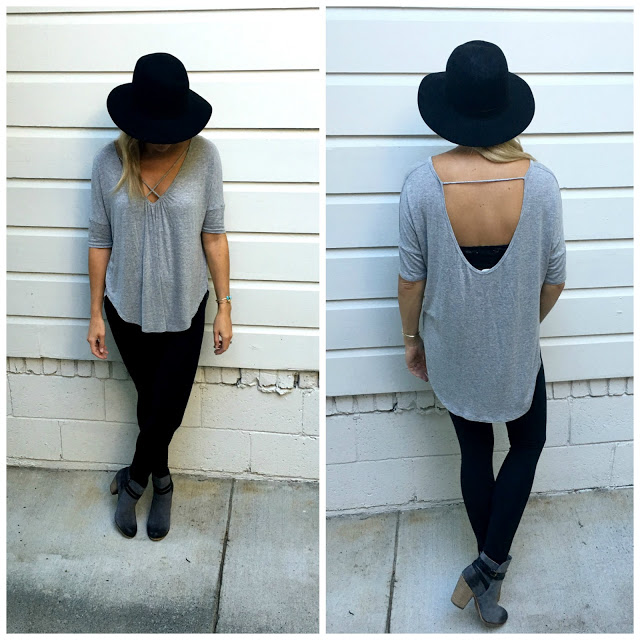 HAT from POPSUGAR Must Have Box // CRISS-CROSS TOP // BOOTIES (sold out, SIMILAR and MY OTHER FAVORITES)
We have a low-key weekend at home planned, getting everything organized and unpacking boxes!
I'll be back full time next week! Hope you have a great weekend!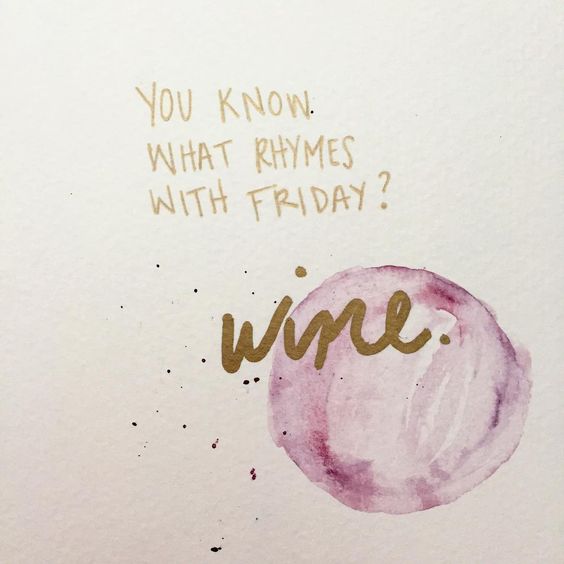 EDITORS NOTE :
as always, ignore my own blatant grammatical errors whilst I make fun of others poor grammar during coffee talk on a weekly basis.
#hypocrite #sorryimnotsorry
I write these posts late at night while simultaneously watching Bravo, taking snapchats of my snoring husband, and making to do lists of everything I was supposed to do and didn't do that day and likely won't do the next day either. or the day after that.
gifs via giphy, images ABC and Bravo
Save
Save
Save
Save