My husband surprised me and took me along with him on his business trip to Vegas, so I'm lucky enough to be writing this with a view of the strip after coming up from some time poolside!
We'll be here until Thursday, and then are heading to Michigan for time with Kip's family and some Chicago friends!
I'm a lucky, lucky lady for this last week of August and won't be forgetting it!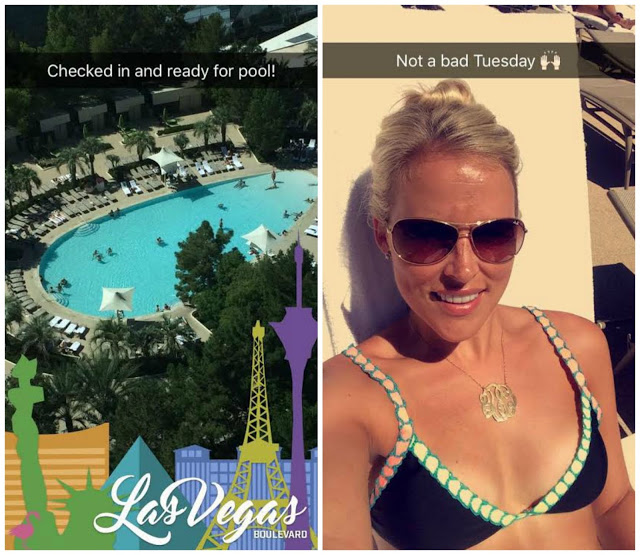 Instead of a wish list, I'm going to share some favorites with you.
Today I'm sharing some favorite tops lately, all at great prices, and all perfect for the upcoming holiday weekend.
I tend to wear a lot of blue + white, with a fair amount of red, so it works out well for summer holidays 🙂
I love this Lush top with the criss-cross front. It also has a longer back and has a little peek-aboo so its interesting from the front AND the back.
It is super, super soft, comes in several colors, and is under $40!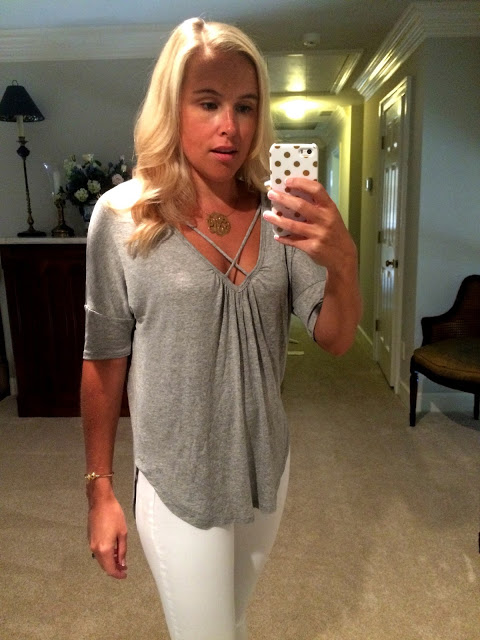 I wore this on the 4 hour flight to Vegas and it was just as comfy as I had hoped.
I'll likely be ordering it in more colors since it's such an easy piece to throw on and go.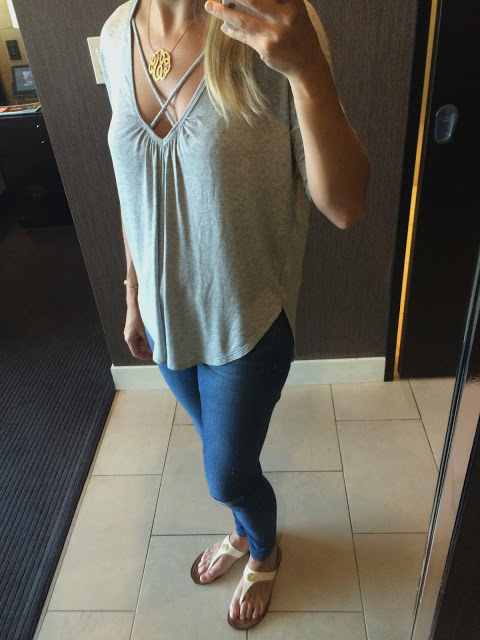 I love the peplum detail at the bottom of this top and also at the sleeve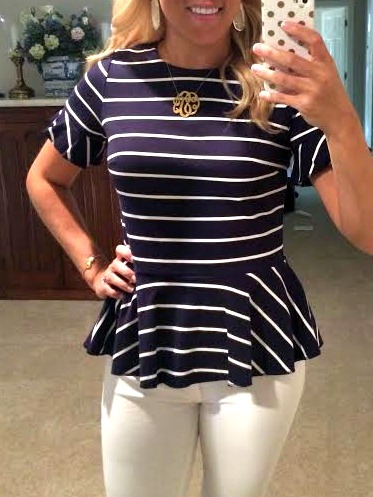 It has a good it of stretch, so you can go down a size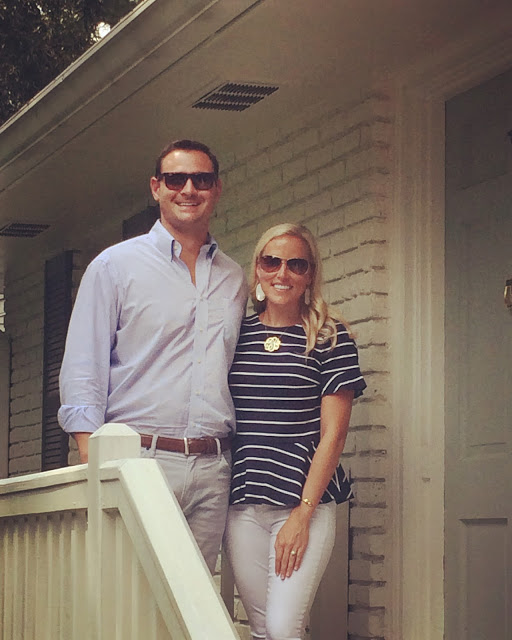 This striped tee with the lace detailing is a new favorite.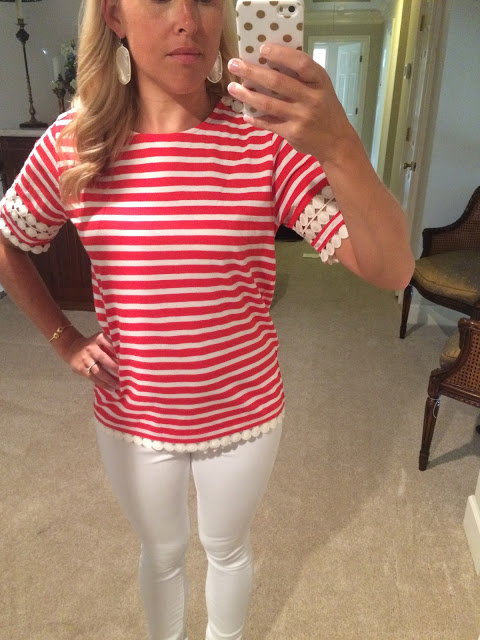 And this chambray top is on sale for $12 right now!
It's already been on heavy rotation.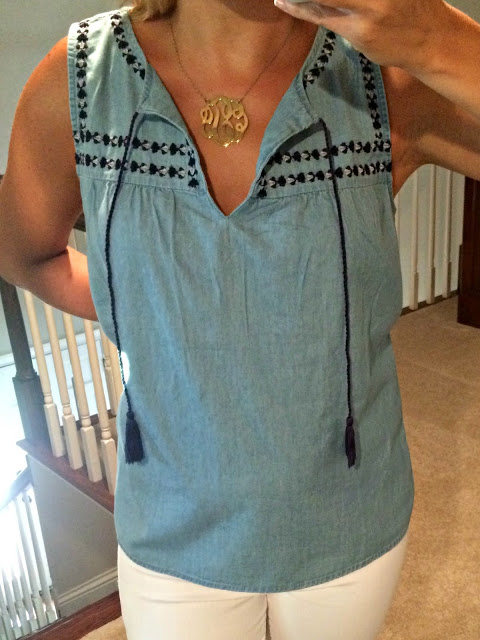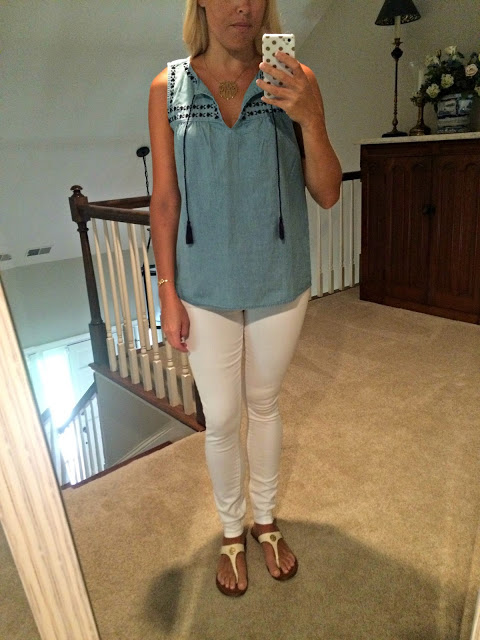 And there are way too many images of my face in this post for me to handle, so I tried to crop my head out as much as possible 🙂
Happy Hump Day! One day closer to Holiday Weekend time!