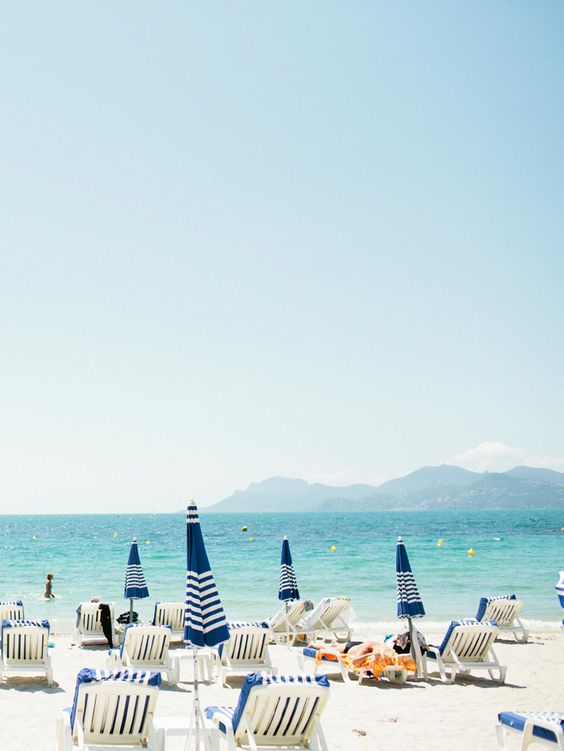 image
Hope you all had a great weekend!!!
Friday night Kip and I went to a local tapas place for cocktails and we were the youngest people by like 20+ years. Let me just say, it was an amazing time. No joke. The people were rowdy and put some of our friends to shame. Ladies were falling all over the place. I sadly think we have found a new hangout spot while we are living here in the burbs 🙂
I love some good people watching……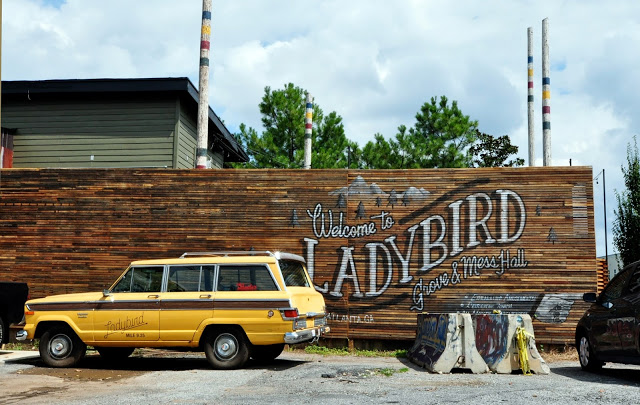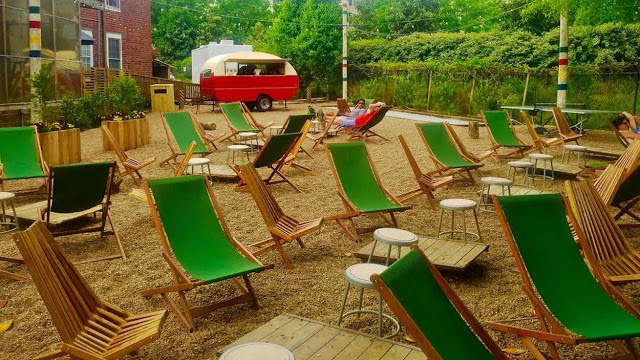 iI was such a cute spot right on the Beltline (it was our first time seeing the Beltline…. now we just need to go walk it! the beltline is like the 606 in Chicago and the high line in NYC). There is tons of outdoor space with picnic tables and lots of areas to mingle.
Several bar crawls were going on and one group was a mario kart themed pub crawl and I really should have taken a picture of them because they were so cute; full costumes even in the scorching heat and even a fishing pole with a sign that says "final lap" and the floating traffic light and everything.
Of course I took no photos – whoops – so here are some from their website.
But seriously the burger was one of the BEST I've ever, ever had. highly recommend it and we will be back!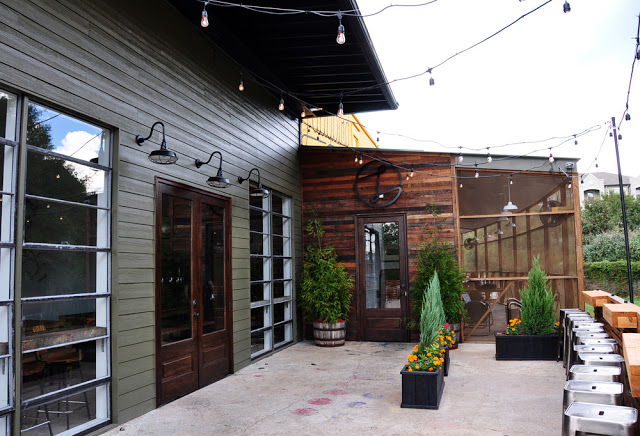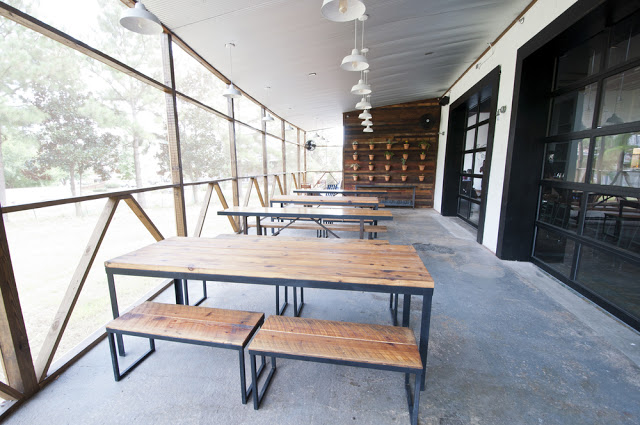 It's been fun seeing new areas every weekend that didn't exist when I lived here growing up. Atlanta is like an entire new city and I am clueless. i'm so annoying (in general, but probably more so now) and am always asking people where they live because I have no idea where anything is and need to broaden our house hunting options since I've only been looking in one small area.
Sunday was a great day with pool time + another delicious steak from Kip and Ina's Potato Salad for dinner.
Kip has really upped his grilling game (hallelujah! finally!) and we are having some great meals.
I wanted to share one of my favorite finds lately :
When J.Crew Factory had one of their big 50% off sales I stocked up on a few pieces, and these two pairs of shorts are a favorite.
With the elastic waist on the polka dot pair they are SUPER comfy and you can also situate them higher or lower on your hips to make them longer or shorter which is so nice.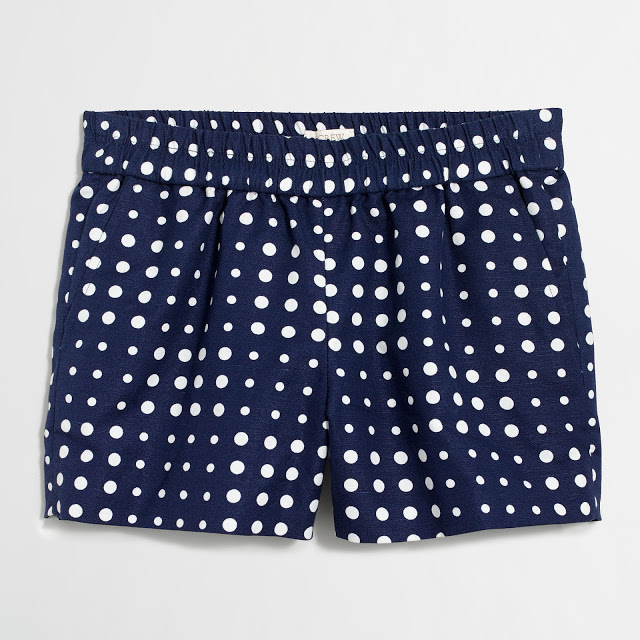 :: polka dot shorts ::
these run TTS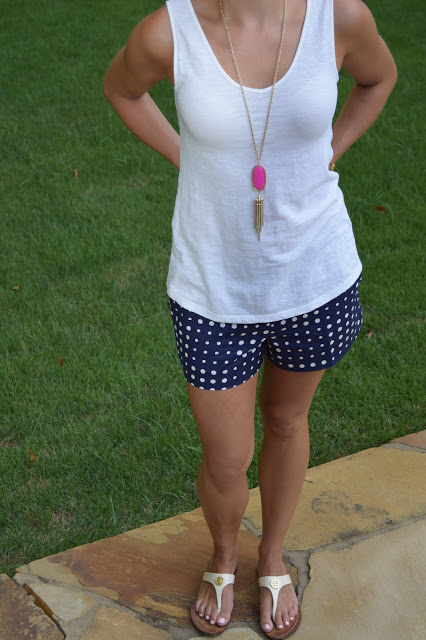 :: polka dot shorts :: // lilly tank top // kendra scott necklace // old TB sandals (similar)

I had been on a serious hunt for white shorts and everything was failing.

These have a lot of stretch in them and are super soft, and you can adjust the cuff at the bottom (which I just realized) so I'm hoping to make them thinner.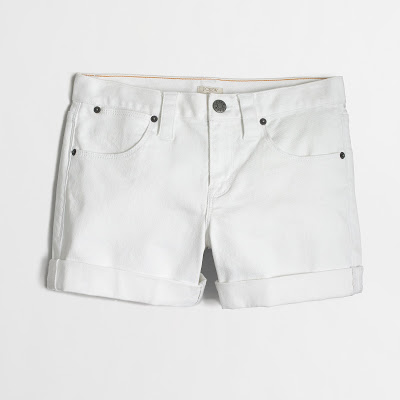 :: white shorts ::
These do run big, so order down at least one size and then tap yourself on the back for going dress a pant size or two with zero effort! 🙂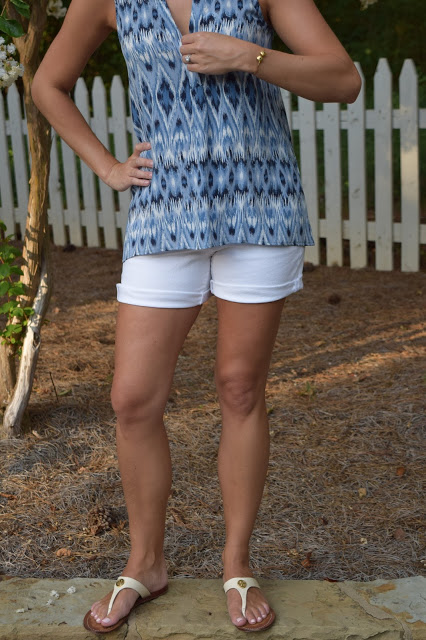 :: white shorts :: // joie top, same in a different navy print
I always find the best Joie tops at Nordstrom Rack and when I looked online to see if they still had the print I'm wearing above I found this gorgeous one for 55% off.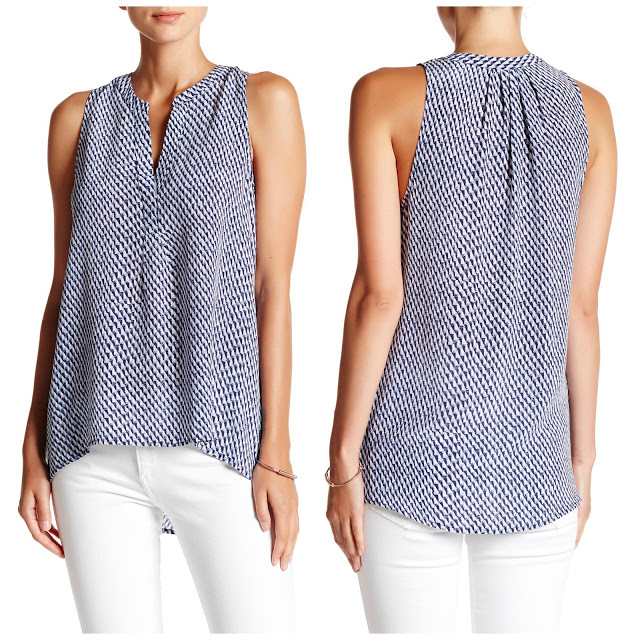 :: joie silk top ::
their fabrics are perfect for the summer heat
and I constantly wear them because of the flattering flow cut.
Bachelorette and RhoOC are finally back tonight!
And the BEST sale ever, the Nordstrom semi-annual sale for cardholders kicks off THURSDAY 🙂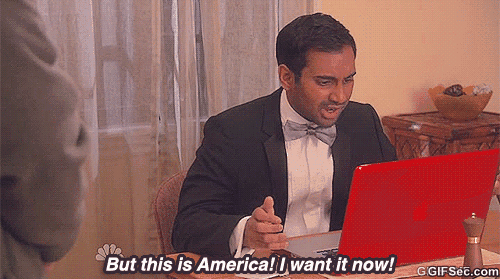 Save
Save
Save
Save