before I say anything, the most important things first.
UM the southern charm reunion last night :
kathryn's outfit !!!!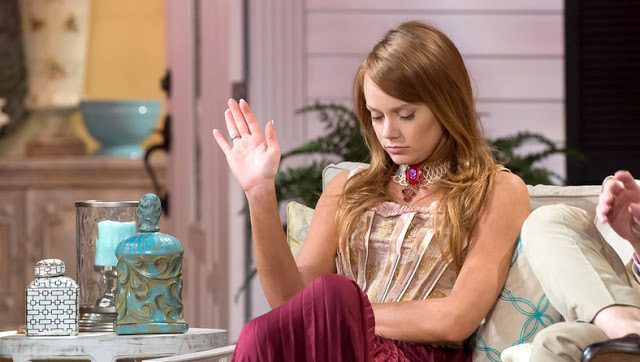 kathryn's faces above that necklace !!!!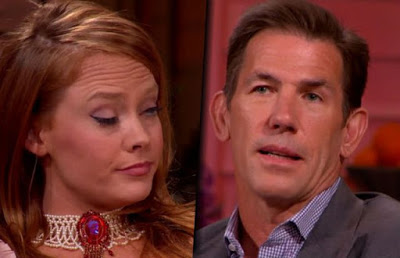 kathryn's outfit whilst making faces!!!!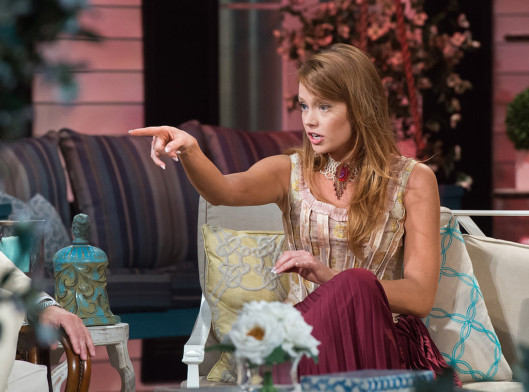 so many words and no words for her last night!
The highlight of the weekend was meeting a new friend : a giant ass black snake at the pool, that came out of nowhere and inches from us and then when into our pool while my sister screamed so loudly that my mom thought someone fell into the pool and died and then we had to act like nothing happened so that my nephew wouldn't be afraid of the pool forever and ever.
Once I had calmed down indoors and quit staring out the window in fear, I went on a search for Mr. Snake.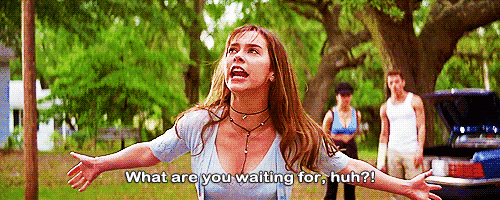 just kidding – not even close.
(like I said last week, where is a damn man when you need him!!! seriously people!! I can't handle these things!)
I was going to do an entire post on this with a play by play but its too traumatic and even walking in the backyard has been terrifying although we've been *promised* he is gone.
Another weekend highlight was another 5 hours of House Hunting Sunday (on top of hours on the internet, if you've been there you know) with not much success, but better that past weekends (which isn't say much)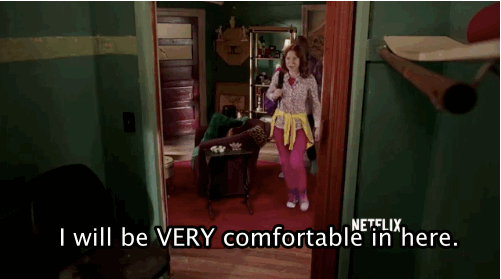 I found a dream home online, great area so damn cute everything check check check, on the map it looked like it was far in off of a main street so we drive over and the back of a chik-fil-a is your neighbor across the street. like literally when the people have their food and they are pulling out from the back, they could like drive right into your driveway.
I know what you're thinking because I thought it too…
this is a bad thing how? I mean…. who needs BFF's at Potbelly's by your place in Chicago when you could like CALL OUT to your BFF's at Chik-fil-A from your front porch now.
the free food possibilities from these friendships could be endless…..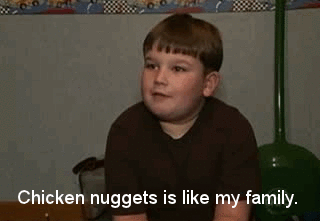 but Kip shot down my hopes and dreams.
I've seen some amazing things in some listing photos like Kenny G on a giant screen with his name in huge letters on the TV screen cooing his hits, telling me to just keep searching 🙂
I meant to screen shot this snapchat but forgot. apologies.
The worst thing about leaving Chicago : Leaving the Central Time Zone
I mean other things too I suppose 🙂 but for the sake of this post…..
This is KILLING my dinner + tv routine, and I don't like change people!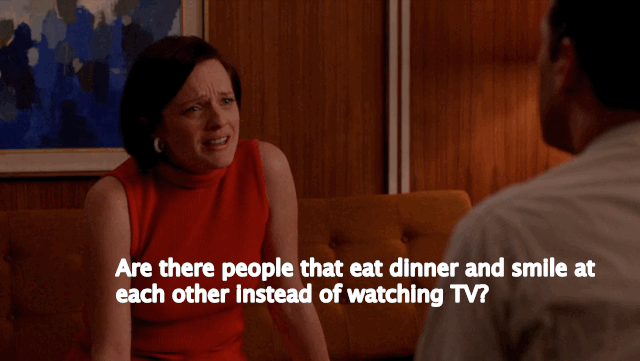 It's seriously impossible

in the two years that Kip and I have been married, I've slowly slowly slowly gotten better at turning the tv off early and getting in bed early and unwinding…..

Now ? I HAVE to watch shows until 11 because that's when they end

IT'S HORRIBLE

Central Time Zoners, you have no idea how good you have it!
And just because I just saw it, Adele's favorite break up songs
for those of you that, like me, love a good sappy love song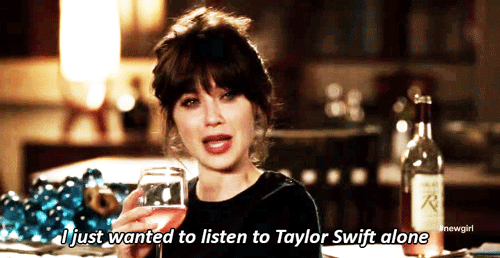 How is the 4th of July this weekend!? June went by so fast!!
Save
Save
Save
Save