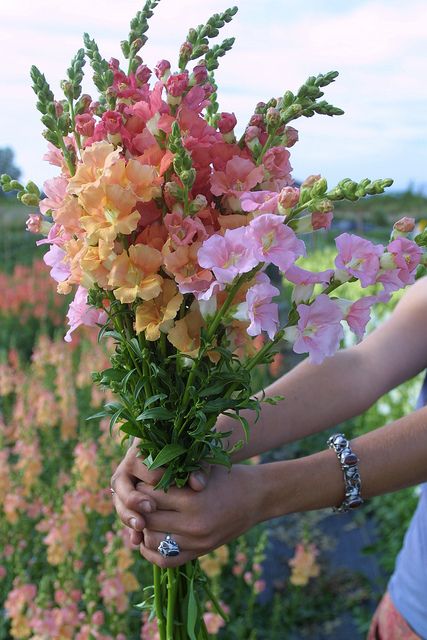 I hope you all had a great weekend!
We had a great first weekend back in Atlanta!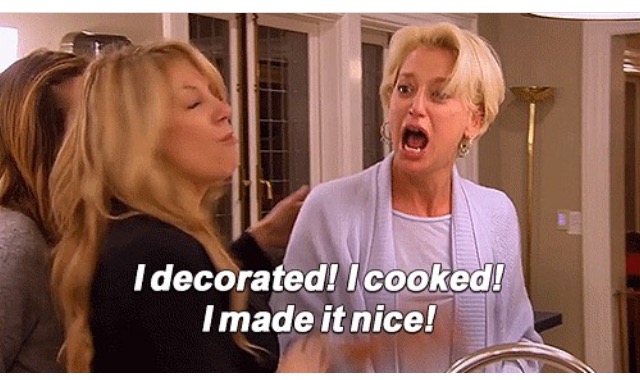 …. I just wanted to use a Dorinda gif.
We went up to my friends lake house in Lake Burton with my girlfriends from high school – it was a gorgeous day on Saturday and a perfect weekend all around.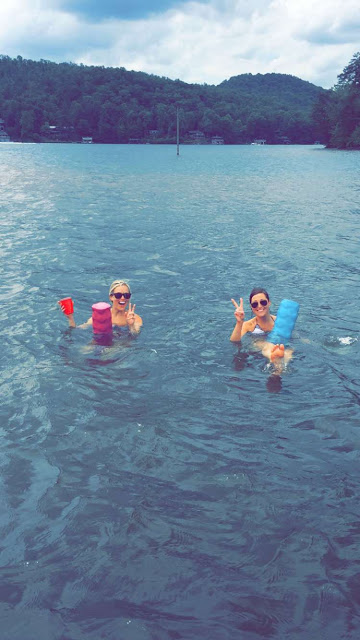 I didn't take my phone with me on the boat or have it handy most of the weekend – so no good pics!
When we got back Sunday, Kip and I went for a run (well…. a run for him… more like me panting heavily whilst jogging) on the trails and by the river while I contemplated who I had become.
Just kidding… but kind of.
We were like "Who are we? Those people out doing physical activity on a Sunday? We're normally debating our next meal on the couch, tv-remote in hand?"
Did anyone else watch the Miss USA pageant last night?
I don't know why but I always love watching these.
I couldn't wrap my head around how Miss California made it to the top 5, except for the fact that her dad was Rico Suave. She was a beautiful girl and I'm sure she's nice and blah blah, but goodness gracious she had duck face and serious eye sex with camera every time she blinked. I was like STAHP IT you're making me uncomfortable, and of course I can find no good photo or video online to show it 🙂
she flubbed her answer to her question unfortunately, but I do think she got the hardest one.
I looooved the white gown with the blue detailing on South Dakota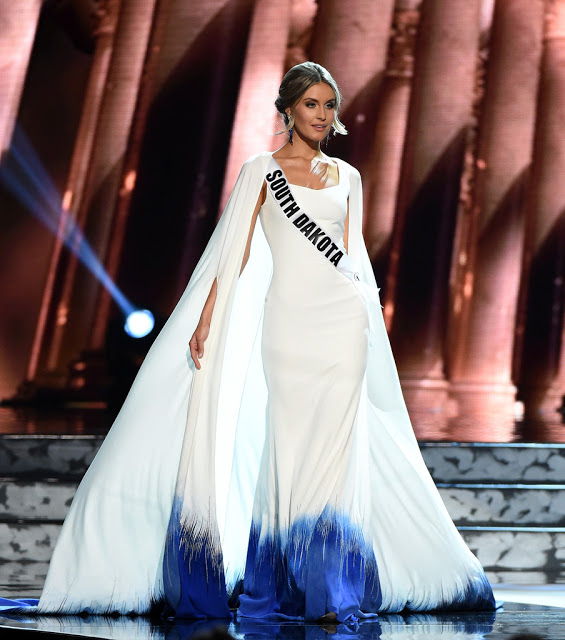 did you see the latest Lilo news?
she went back to Annie's London house from Parent Trap!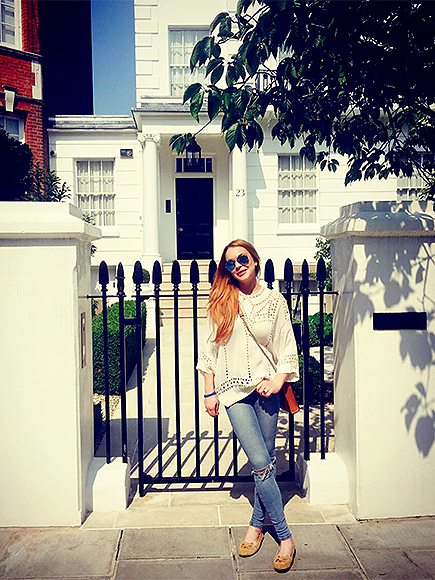 and I know we're all gearing up for the two night bachelorette event tonight with crazy-pants-chad.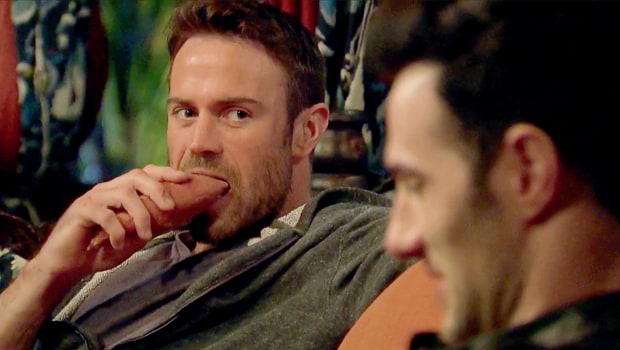 I wonder how much meat Chad will consume tonight?? Sure he's insane, but the Meat Consumption….. It's truly impressive….
but UnREAL premieres right afterwards on lifetime for some more Bachelor/Bachelorette drama.

see season 2 first look here