I'm confused about this "inconclusive DNA test"
was this on the first baby? or on this one?
and how the hell can it be inconclusive?
Landons sister Bam comes over to discuss the disarray of Landon's life. And Bam's facial expressions during this conversation are ridiculous
Landon clearly just wants a rich husband…which is what she had in the past and left….. but she doesn't want to work. not work-work at least. ya know…. just like…. talk about the arts…. and travel…. and arts. in a magazine!!!
because that exists NOWHERE in print and NOWHERE online.
Bam's crazy facial are amazing, but she is correct : there are plenty of jobs that pay a salary and give health benefits. But quit crying Bam.
it's hardly like she's a starving artist. I rewind 10 times everytime they show her house she's renting in Charleston because its so insanely gorgeous. SHES FINE.
kathryn and thomas' "things are great we have two babies were a perfect little family of four maybe this can work" last all of two seconds.
kathryn is trying so hard to calm her crazy and act like everything is perfect to not scare thomas away, and I gotta say, especially with the pregnancy hormones that has got to be damn near impossible for this girl.
she's talking quietly and calmly with thomas about his upcoming dinner party for "St. Julien" (seriously? I can't)
and all is great until he says Landon will be attending.
kathryns $#*T hits the fan, and naturally, within 5 seconds to get away from her thomas does what most would do:
Kathryn remembers she's trying to calm her crazy because for some reason she wants to be a family with the person she so clearly hates so she talks him back inside off the edge and is all "I'm totally fine with landon coming….."
Kathryn is now ditching jennifer
thomas said if she wants to be in his life certain people can't be in hers
smart move Kathryn…. ditch your only friend for your reliable as ever baby daddy.
Thomas' house is just FREAKING insanely gorgeous. I can't even comprehend it.
it is so amazing with every perfect southern detail.
why didn't he set a dress code for this evening?
we have shep in a patagonia vest, and even craig is dressed down.
naomi is in-between with a dress, but with more casual boots.
then we have cooper in a blazer but came with a giant yellow puffer vest on top.
the puffer vest is nothing compared to the fur that enters on landon
a fur? who even owns a fur in charleston?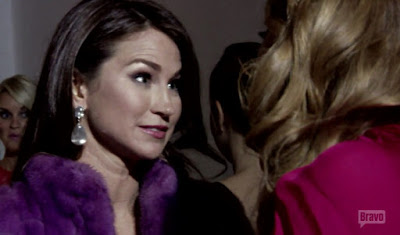 this is NEXT weeks PURPLE fur, this week was a more natural color for that charleston freeze of course


and then not to be upstaged by a fur, here comes baby mama Kathryn ready to stake her claim of at Thomas' .
She's in a full length green gown, a giant shawl, full black gloves, and giant wrist cuffs that go from her wrist to her elbow on both arms.
I'm having a hard time deciphering which group is dressed inappropriately : the too casual or the too dressy, but Im going to go with the lunatics in gowns and fur being in the wrong. mostly because its the two, landon and kathryn, that for some reason feel the need to try to impress T-Rav and play a role in his life. they are clearly MORONS.
People start arriving, and everywhere Kathryn turns she's like uhhhh ehhhh ughhhh she's here, ugh she's here.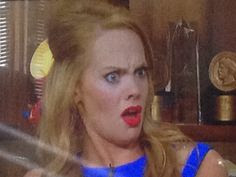 Craig : "I don't know what any of these words mean
self righteous and sanctimonious?"
all I kept thinking during ALL of this was:
THEY HAVEN'T EVEN SERVED THE SALAD.
like, that three course meal was going to be AMAZING. I saw some sneak peeks at that salad with some crumbled goat cheese (perhaps feta, I'm guessing goat, either way it looked bomb) and some caramelized walnuts….. that looked so damn good. imagine what the main course was! (or entree? main? entree? which one is it supposed to be #belowdeck)
why couldn't he have waited until after dinner for this meltdown!
Everyone hauls ass out of there and thomas like locks himself inside his gate in a rage and can't figure out how to get out, and then skinny cooper is trying to hold him back and the golf cart almost drives straight into a car (Landon obviously driving) while Naomi barely escaped safely and got on the back.
a run on sentence was completely necessary for that.
oh, and I love the tiny twinkle we got to see of crazy Kathryn before next weeks finale of full blown lock her up crazy faces. her facials are nuts and I love it.
the "you sound like a dolphin" and her hand waving all over and "mmhhhhhmmm whatever okay" with huge eye rolls just kill me.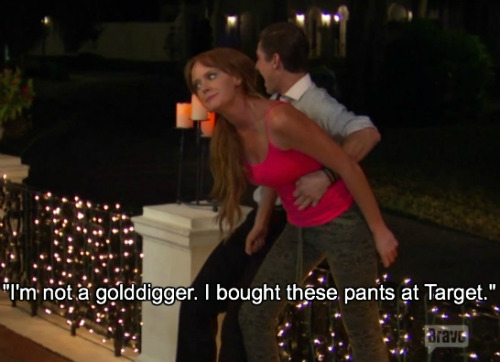 its like the 18 year old mean girl, and then you realize, wait, she practically is.
Apparently this week there was a drug test between the two parents of the year.
Because you know, they loved each other but now they are accusing one another of drug use, and then next week she'll be preggo again.
Kathryn and thomas are in a custody battle over the kids and Kathryn apparently failed last weeks drug test!
also, thought I always think every episode:
JD drives me nuts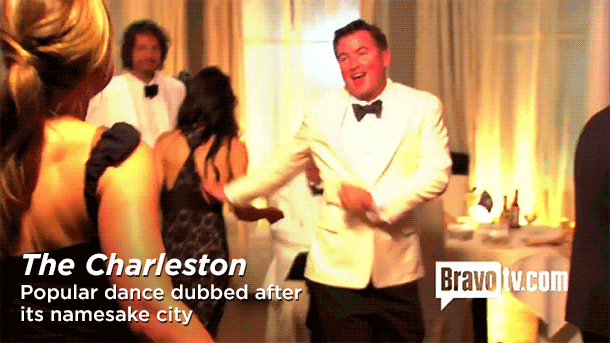 :: RHoDallas ::
I feel like the Season Finale should have been last week, with the $#*T show that ironically all started from a $#*T story in Austin where LeeAnne has to remind us that
"her definition of killing and everyone else definition of killing are two different things"
Ohhhhhh. Okay. We didn't realize that. Thanks for clarifying. All good now, all good.
The only thing with Brandi this week was her acting like her husband is great and apologized and totally came around – yeah right! Brandi, grab your Jesus Juice and RUN for the hills from that ass.
The Lunatic that is LeeAnne cries about her life and her past to her cop boyfriend (grab your Jesus Juice and RUN too Rich!)
She says….. perhaps I do have anger problems…. so I'm going to go to a PR firm and tell them how amazing I am and try to give more motivational speeches about being a carny kid to people with far worst childhoods and histories than mine! DUH!
CHARITY YALL (DRINK)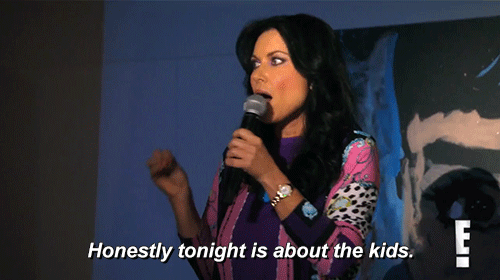 she needs to tell the world that she, and you, were
"DESIGNED TO SHINE"!!!!
*I just deleted my big LeeAnne rant and need to shorten it up…… I feel like her Story (ITS NOT HER STORY! ITS HER LIFE) is horrible, but, hmmm, I don't know, screaming at you best friend that your going to kill her because she spilled a secret isn't justifiable because you have abandonment issues. and when you lose your marbles every 2 weeks because your carny kid days, no one feels sorry for you.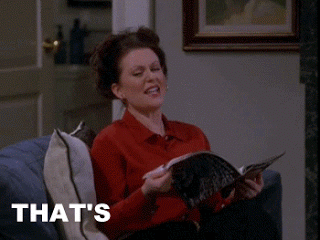 What happened with Tiffani this yawner of an episode? Oh, she continued to be a sad LeeAnne supporter, and then her and her "manly" with hair better than mine (not hard though, in his defense)
boyfriend went and looked at an AH-MAZING house.
did you see the neighbors??? in the "up and coming" neighborhood??
they're making out in front of the new construction home with like a toilet seat on the front yard right next to them in the most dilapidated scary ass house on the block situation.


editors note : and my husband wonders why I don't want to be living in one of the "up and coming neighborhoods"? I meannnnn gosh. I can't possibly fathom why?
I can't imagine who the neighbors are when thats what the state of their home is, and when the whole block looks like that. I'd just be parking in my driveway at night all calm and cool and collected…..sleeping like a baby at night…..


:: famously single ::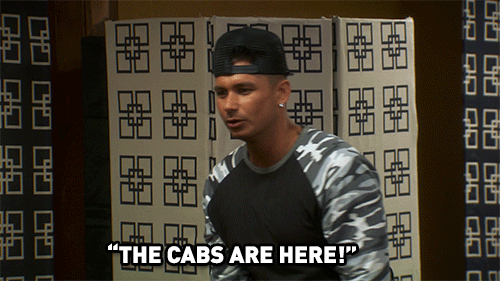 gotta watch it…… haven't yet….. such trash….. you know its just calling my name
:: RHoNYC::
I feel like I never have my up to the minute commentary on NYC because it airs Wednesdays nights and sometimes I can't watch it until Thursday.
but the two episodes at Dorina's house in the Berkshires I was just like BETHANY ENOUGHHHHHHHHH you are the worst house guest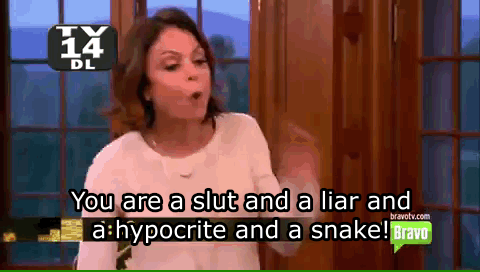 I cannot imagine ever going to someones home and behaving even ONCE for ONE MINUTE the way that she does, and she does it ALL damn day.
and then her and Carol try to run out of th house in the morning without saying goodbye?
WTF ??? like, bethenny, you have a seriously amazing sense of sarcasm and are so quick witted its nuts, but who do you think you are?! you're behavior is horrifying.


I feel so bad for Sonja – leaving her out of everything does not help any situation
(and I'm sorry but your vacations are boring as hell without LuAnn and her causing trouble so seriously!)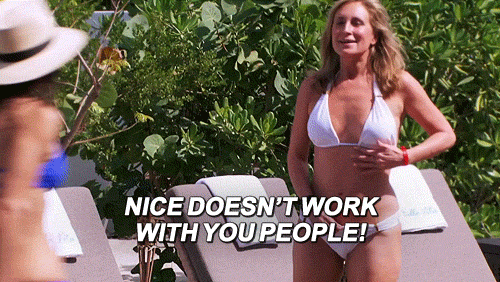 Sonja's one liners are amazing :
"she says she has no hard feelings, well what are these? SOFT BOILED?!"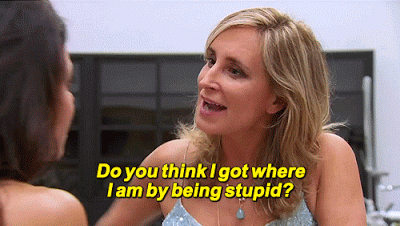 Poor Sonja and the prosecco name. Once Bethenny sets her sights on you, you're toast.
"I'm not selling to skinny bitches I'm selling to fat tipsy bitches."
PREACH SONJA PREACH.
I mean….. if i had to choose, I choose tipsy girl hands down. obviously.

Everyone is shocked about LuAnnn instant love with her new man.
one of Sonja's other great lines :
"I've been doing him forever, but hey, hes youuuuuuur soulmate!"


I'm just cringing watching LuAnn going around telling EVERYONE about her soulmate and how they're going to get married. Just…. take a breather…. even if thats your plan and what you think (and I know they are now engaged) just shhhhhh. keep it to yourself for right now!!!
I had no idea she married her first husband The Count two weeks after meeting him!!!


LuAnn's drink scene with Bethenny was hilarious though.
she really was so out of it and so strange – and of course bethenny's commentary on the situation was hilarious and spot on.


also, next week Wednesday is a "Before they were Housewives" so set those DVR's!!!!
apparently this week Jules husband filed for divorce 🙁
it was announced right before this weeks episode and I think they went back and re-edited the episode to air more footage of her and her husband? thoughts?
because nothing bad had ever been shown of their relationship, and there were never any previews of any of that either.
I feel awful for her she's so sweet (and if they did go back and re-edit SHAME ON THEM you're just as bad as bachelor/ette producers!)
Have a great day everyone, and remember,
you were DESIGNED TO SHINE!
EDITORS NOTE :
as always, ignore my own blatant grammatical errors whilst I make fun of others poor grammar during coffee talk on a weekly basis.
#hypocrite #sorryimnotsorry
I write these posts late at night while simultaneously watching Bravo, taking snapchats of my snoring husband, and making to do lists of everything I was supposed to do and didn't do that day and likely won't do the next day either. or the day after that.
Save
Save