I was planning on having more to say today (aren't I always?)
and I know I only talked about Housewives yesterday in Coffee Talk,
oops
but a reader Jaime (thank you!) commented with this list of ALL of the housewives ranked and I just loved it and devoured it. For you Bravo lovers it will just blow your mind how many housewives there have been and how many from FOREVER ago you forgot and then totally remember.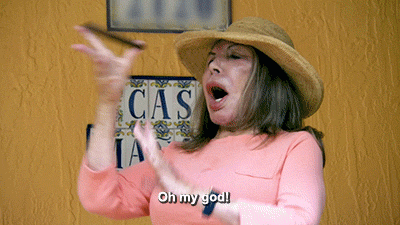 I know Mama Elsa is not an actual Housewife, but she is the only thing missing from the list 🙂
I think next week I'm doing a whole post on just Mama Elsa gifs because I just feel into a deep internet hole of pure Mama Elsa and it was glorious.
I seriously want to spend all weekend watching the first season of all of the franchises.
I'm like Bravo-cracked up right now and it's way past my bedtime.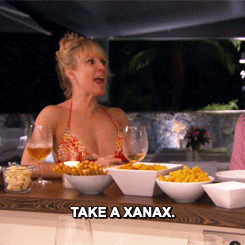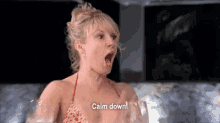 Big news to share that I just have been waiting to share because I hate sharing things especially when it involves change and big life changes and it gives me anxiety yet I have a blog so that makes total sense right?