last year for my birthday, my husband gave me a gorgeous brown leather bucket bag (here's this years version) and it's one of my favorite summer bags to wear.
this year, my sweet mom gave me THE CUTEST purse I have maybe ever owned.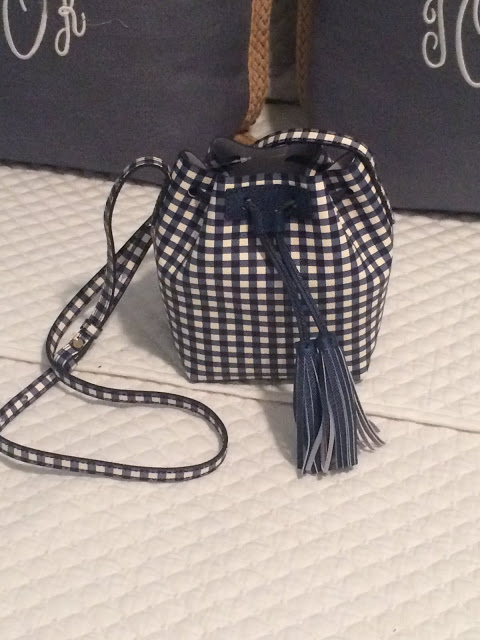 navy and white gingham!!?? are you serious!!??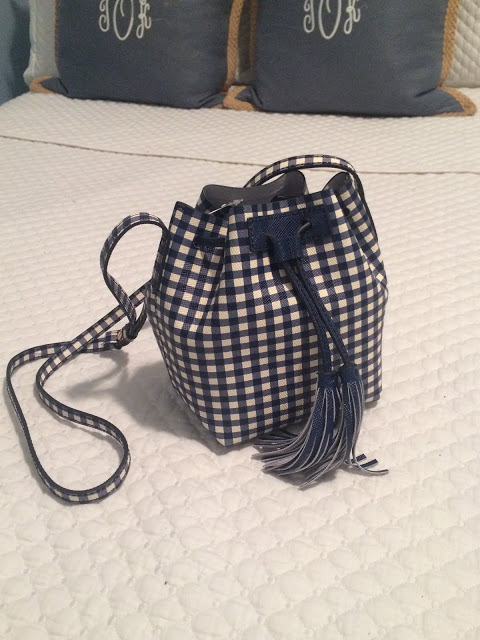 and its currently 25% off with code EXTRAEXTRA