discuss amongst ya-selves…….
:: THE BACHELOR ::
I was really hoping to be super into Ben when the season started because I like em tall and brunette and he seemed like a nice boy man…… but now I just think he is a nice and boring boy who really needs to learn to leave the tight shorts to his girlfriends and who does not have much of a personality and has the worst tat on the left side of his body and who isn't very masculine in any of his mannerisms and watching him simply walking on the beach this week made me want to tell him to WALK LIKE A MAN.
like…. even in this picture above….. I can't…..
but ya know….. I like everyone so….. he's great.
so this week, caila – aka smiles mcgee – gets sent home
I never saw it coming…. I mean, they floated down a creepy river on a handmade jungle raft in seriously disturbing scenery (is it just me or was there nothing romantic about that?) in silence. her hair, as always, was insanely amazing. the rest was awful.
ben's eyes also look like they are slowly closing and he is falling asleep when she confesses her love through her permanent grin.
if anyone has the opposite of resting bitch face, it's her.
which is such a great thing – she's so nice and positive and more people should be like her – but it just perplexes me to no end.
caila also got the crappiest fantasy suite room compared to the other girls. like, by FAR.
I know, right? you should be upset!!
ben talks about lauren b and his love at first sight with her.
yeah, I bet any man would say it was love at first sight if he saw jorts that short with ass cheek hanging out running in his direction.
and rescuing sea turtles of course turns into a huge metaphor about his journey and love and life with a future wife and blah de blah de blah……
but no really, this sea turtle date is the best date in bachelor history.
he says I love you to Lauren because he just contain himself in front of the girl who is 'too good for him'.
jojo's celeb doppleganger is legit isla fisher
I CANNOT believe he says I love you to both girls!!!
AHHHH.
even jojo is like wait, are you, wait….. are you allowed to say that? what? have you seen this show? this isn't allowed? I'm confused?
she is practically looking at the camera man and producer like 'do we need to reshoot this scene?'
now, whomever he breaks up with is going to be so devastated because I'm sure they think they are 'the one'. also, whomever he proposes to is going to be like 'great you were in love with someone else and didn't even know who you were going to propose to at the last minute!!!! this is a great start to our 6-12 month relationship'.
So, my money is on Lauren B.
I also think that Jojo would be the top choice for the next Bachelorette – out of any of the final girls she wins hands down for personality, and I mean….. I guess she is kinda good looking…..
ALSO,
general comment for the whole season that I have been meaning to make.
these girls all seriously wear no clothes. its like crop top here, short shorts there, sheer fabric everywhere.
they can pull it off and pull it off well, so go for it, but I'm just like seriously girls…
ugh…. can you tell I'm so close to 30 its not even funny? #momthoughtmoments
most exciting, it is The Women Tell All on Monday!!!
ahhhhhh im so excited
:: RHOBH ::
bullet points for this weeks episode:
* Kathryn clearly has never had girlfriends before because she does not understand the art of keeping her pie hole shut, but instead spills the beans the first chance she gets about who was saying what behind Vanderpumps back. Lock it up.
* I love Erika because she owns her sh*t and doesn't deny anything or dance around it like everyone else on these damn shows.
* Kathryn saying she "assumed it could be repeated"?? Stop it. She says "If you didn't know I would repeat things, then that's on you."
WHAT!!!
Adios Kathryn…. you're time here is done. Thanks for playing.
* I miss David Foster and Yolanda making the hugest deal about their musical guests. They really always ARE the biggest deal in the world, but them proclaiming it and displaying the person like Simba in the Lion King never fails to crack me up.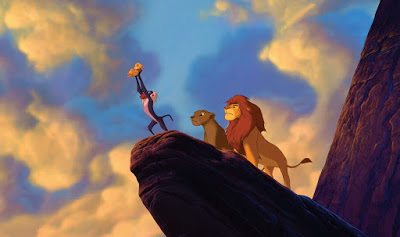 …. and Baby Face was more fun because he got into the drama….
* Kim came back….. Kyle cried…..They love wanting to sweep everything under the rug…. I just can't with Kim…..
:: VANDERPUMP RULES ::
Does Lisa Vanderpump know of a thing called DIRECT DEPOSIT?
These servers have to drive all the way to work on a day off to collect a paycheck? WTF?
Tequila Katie's 4 hour text rant to Little Tom makes even the craziest drunk fight with a boyfriend when you were younger seem civilized. Holy Crap Katie. Lay off the Tequila. And who has the energy to text for four hours when drunk?? Most people FALL ASLEEP.
She is so happyy to see Stassi grovel, although I can't blame her.
katie says the apologies are 'too little too late'
The messed up friendship dynamics of this group is insane. Between Kristin being back in, people furious at Tom and Ariana for being upset about Kristin being back in, Stassi trying to get back in, Scheana flipping out about not being someones BFF because of people getting back in, Jax not wanting anyone back in, …. you'd think these people were 14 years old not 30+.
Ohhhhh my gosh. The entire scene with James and his Pulled-Within-An-Inch-Of-Her-Life-Mom is HORRIFYING and explains oh so much.
He basically says he can't get over Kristin because she is just like his mom…. the mom is acting drunk (or is a drunk he seems to claim….and possibly getting drunk in this scene) and is all over the place with her emotions. She is exactly as unstable as Kristin Doute. It's almost as if mother and son are flirting with each other and it is so creepy. She makes comments like her being a dirty bitch and her dream for him being a calvin klein underwear model.
I just can't….
:: NEW DVR's ::
you know how I had mentioned that none of our my shows were taping?
and that our cable box kept saying that any channel was "not in our package"?
so they had to come out and replace all of our boxes….. and I had some good sheeyite stored on those things!
imagine how much time it is taking to go through and set season passes for ALL of our my shows?
EDITORS NOTE :
as always, ignore my own blatant grammatical errors whilst I make fun of others poor grammar during coffee talk on a weekly basis.
#hypocrite #sorryimnotsorry
I write these posts late at night while simultaneously watching Bravo, taking snapchats of my snoring husband, and making to do lists of everything I was supposed to do and didn't do that day and likely won't do the next day either. or the day after that.