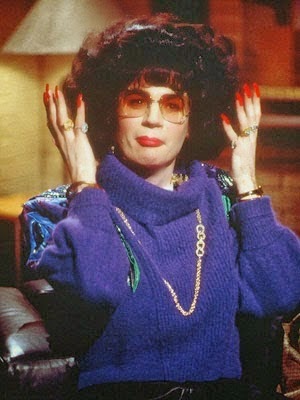 discuss amongst ya-selves…….
:: THE BACHELOR ::
confession : I turned on the bachelor and the IOWA CAUCUS came on and I was like OH HELL NO ABC you know this is Bachelor night. I don't remember what exactly I yelled at the TV but my husband unfortunately witnessed it, and then I calmed down because the show came on and it was only blocked for a few minutes and I was like "but yes I'm totally watching politics AFTER the bachelor sweetie…… duh….. this is just 'bachelor nation time 'before it is 'our nation is going to hell in a hand basket lets see who takes us there time'"
1. when Ben sneaks in to wake up at the girls in the morning, he is wearing the tightest white pants ever and it is repulsive. they look like the tight white pants francine-ben-the-bachelor wore and it is all sorts of NAY NAY FLUFFY.
2. wait really who's WHEAVE is that on the nightstand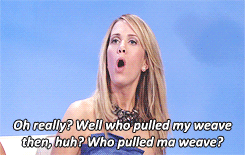 whose wHHHHHeave – I actually really want to know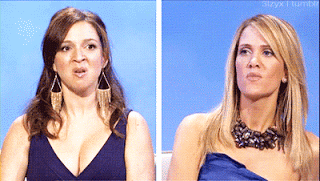 3. ok its been driving me crazy seeing this twin with the bandaged thumb…. WTF did she do to her finger because it must have been BAD and why didnt we get to see that?? thats good TV!
4. cute little amanda – or 'Teen Mom" as Olivia bitchily calls her – REALLY needs to stop using the word 'like'. it truly was every other word. it was fascinating that it could even be interjected in a conversation that many times.
but seriously, I can't believe she says the Teen Mom thing to her face?! Who are you!?
5. kindergarten teacher killer hair girl lauren also has KILLER LEGS and looked amazing walking on the runway for this mexican fashion show. (these dates are seriously so stupid sometimes). but I'd kill for her hair and legs, so therefor I like her. and Ben surprisingly looked really good walking down the runway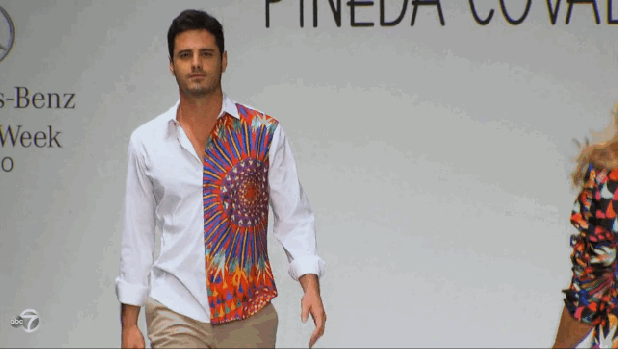 and since I have grown less and less attracted him each week, especially after the skinny pants this week, that is a HUGE (pronounced UUGE like the obnoxious people that don't say the H) UUGE complement. so you're welcome ben.
6. I feel like this season I like so many of the girls – they all seem so nice and normal and with the exception of Jubes and Olivia they are really like each other. It's nice. But who needs nice this is the bachelor lets spice it up ABC Ben is making me fall asleep!!
7. I could never be on this show because they never eat on these dates. The food in front of them is in perfect presentation from the moment they sit down to the moment he gives the rose. I would be going CRAZY – like – can we stop talking about our most dramatic moments with our horrible exes for 5 minutes so I can stuff my face real quick because that would be great mmmk thanks.
8. I hate these to be continued things. Do we think he will take back Olivia's rose next week ? I don't…. and I hope not – now that Jubes is gone she is our only chance for ANYTHING spicy even if its just the horrible jaw completely open face she makes.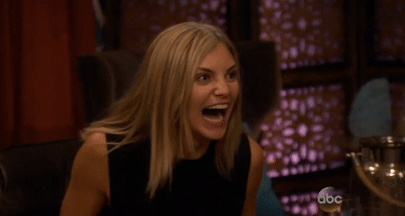 9. stop eating the damn flower Olivia. STOP IT.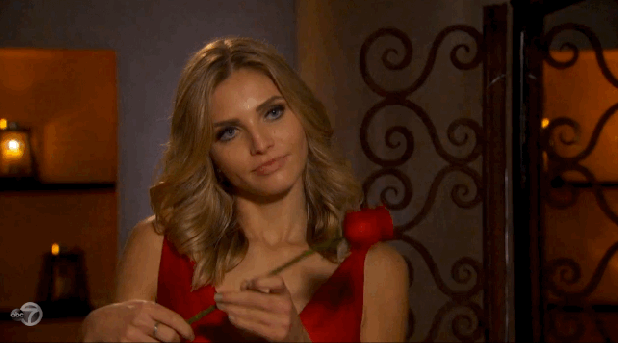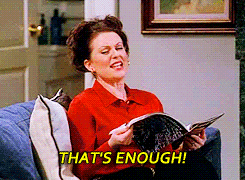 10. ok now twin finger is annoyingly crying about Olivia, be a grown ass woman and lock it up, but her finger is legitimately wrapped in a full blown shower-size-towel WHAT DID SHE DO TO IT AND WHY DO I CARE SO MUCH?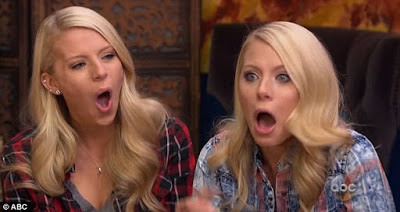 and overall NewsFlash to Ben : since when is Mexico City 'such a romantic place to fall in love'.
no. its the airport you maybe have to fly through to get somewhere else but avoid at all costs and fly direct.
sorry not sorry you know you agree too.
:: RHOBH ::
Kathryn's husband is SO HANDSOME.
when they keep showing him just standing there are at the moulin rouge party – my GOODNESS. boy is FINNEEE.
when I'm looking up pictures its not the same effect, but him at that party was 100%.
LVP "I want someone who's eyes are going, who won't see the dimples in my ass"
the drama with OJ stuff is just crazy (and the timing with the new OJ show is just perfect)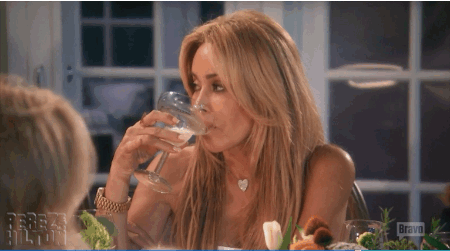 and sorry but I am for sure on team kathryn because no matter what camille is correct and she will always, always be the morally corrupt faye resnick.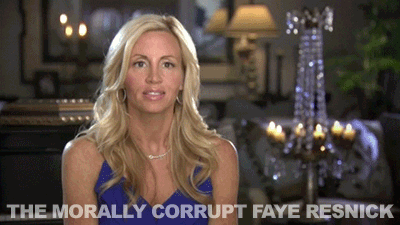 I really hope that this Yolanda and munchhausen's syndrome stuff is done for.
I'm so glad Lisa Rinna went and apologized because I have been like LISA CLOSE THAT MOUTH. STOP IT. STOP IT NOW. I LOVE YOU STOP SAYING THESE THINGS.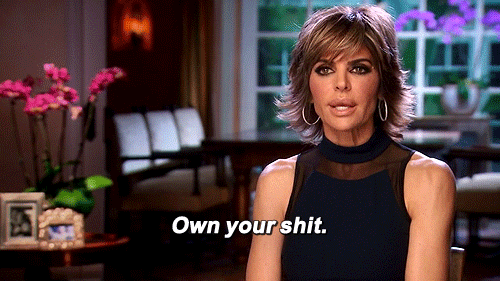 but I'm glad you owned your sheeite and hopefully you can keep those big lips closed for good about it now.
are any of you watching this real housewives of the I'm sorry where what huh ?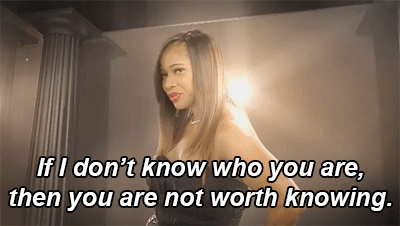 I haven't watched it yet…. I just don't know if I can commit to something else…. but if even one of you leaves a comment saying 'its decent so maybe….' then I'm sure I'll get addicted.
so please don't tell me you watch it and its good…. I don't know if I can take it…. I have so many things lined up that I need to marathon and start : The Jinx, The Affair, Narcos, The Good Wife, Friday Night Lights, I literally could name 9,000 things that I have never seen and I hate disappointing people and feeling the self-shame when I have to admit it. I try really hard to live up to my pathetic reputation.
at the mention of Witchiepoo I was like OH MY GOODNESS HOW DID I FORGET ABOUT CARLTON? she was the woooorst.
I am so behind on my television this week and it is giving me anxiety.
and I taped the People vs OJ Simpson and am super excited to get into it this weekend….. I have super high expectations. are any of you watching?
my husband, who will never read this.
he just turned to me while we were watching Mike + Molly and he said "you know what? this set is the same set from King of Queens. their house is the same house."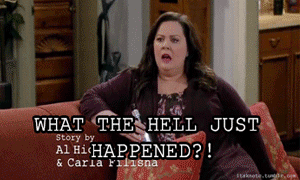 BE STILL MY BEATING HEART.
HOW DID I NOT REALIZE THIS AND HOW THE HELL DID HE?
….. my valentine's is starting early people….. he is spewing romantic stuff at me already!
EDITORS NOTE :
as always, ignore my own blatant grammatical errors whilst I make fun of others poor grammar during coffee talk on a weekly basis.
#hypocrite #sorryimnotsorry
I write these posts late at night while simultaneously watching Bravo, taking snapchats of my snoring husband, and making to do lists of everything I was supposed to do and didn't do that day and likely won't do the next day either. or the day after that.