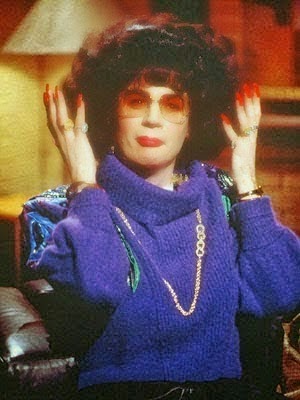 discuss amongst ya-selves……
things are a little busy around here and even though I want to spend the next two hours googling gifs and laughing my head off, I need to pass out for one last day at work.
so todays coffee talk is short little rants with no images.
:: big brother ::
this is THE worst season in the history of BB.
I am seriously so done. All of them are awful.
I truly can't look at austin and the twins anymore.
well, I am team Johnny Mac and James (and I guess Meg just because she is with James) but truly the only person that has done any game playing at all is James and Vanessa is just a lunatic.
they aren't even talking game in the pantry!! they always used to run into the pantry and whisper and do the best plotting and backstabbing there! all of these players are little betches!
austin and the girls always act like 'oh my god how could anyone bring up my name to nominate! I can't believe someone is saying we are a threat! i hate them'
ITS A GAME. ONLY ONE PERSON WINS THAT IS THE POINT!
AND YOU MORONS WITH NO BRAIN CELLS ARE SOMEHOW RUNNING THE JOINT!?
vanessa, we need to chat.
whatever zinc based zit cream you keep using is making me wonder if you have a mirror.
im all for zit cream as a necessity and she is taped 24 hours a day but this is different.
WE CAN SEE IT. she puts all this make up on over it and has white spots all over her face or does a full on white face (picture the opposite of a girl putting bronzer all over her face and then the rest of her body is white…. it is so confusing) and then walks around all day and goes in the confessional. she has FULL eye and face makeup so somehow she thinks we don't see it??? please producers, someone tell her that everyone in america is staring at her zit cream all night and to save it for bedtime or BLEND IT IN and then put your make up on!
okay…. enough with that rant on vanessa…..
but then you yell at James for saying you are playing the game? I'm sorry am I missing something?
James : "am I supposed to say you aren't playing the game?"
oh my gosh bitches really are crazy. thats all I could think watching this exchange. he must be like "seriously…. women are nuts…. what did I even say?? what is happening?"
I'M SO SICK OF HER CRYING AND MENTAL INSTANITY.
#teamjames, but really I can't stand anyone else this is the worst season in BB history (have I said that enough yet?)
:: RHOC ::
this sex party is creeping me out.
9 million zillion things wrong with this. so nasty and disgusting.
i. can't. stand. jim edmonds.
seriously who would marry this man?!
oh, and I'm sorry Tamra, I think you have amnesia.
you make a "fake" sex tape of you and eddie stretching and say "people think we would really make a sex tape?!"
UMMMMM you basically did the first season eddie was on the show with you when they showed you getting it on in the hot tub and I am so mad they replayed clips of it this week because it had taken years to get those images out of my mind. and to get the image of eddie with his awful mouth in edge-to-edge occlusion making sexual commentary. I just can't.
also, just can't with shannon. no more discussing your marriage. either make it work or walk the hell away. reality tv is not therapy and will not help in ANY way. and I like shannon so much, just, ughhhh MY GAWD stop talking about it to the world (the world being the millions of pathetic people like me who watch this show and discuss it :D)
:: bachelor in paradise ::
this show is so ridiculous, but the finale does look amazing.
I will be downloading it for the flight home, don't you worry
(along with 9 other hours of television I'll be missing while I'm gone. tear rolls down cheek.)
somehow Jaclyn, the drunk who has been on way too many seasons of bachelor shows and spinoffs has the most poignant things to say.
she really needs some help with her hair cut and color, but she is spot on with her commentary.
1. dont trust a 25 year old girl with a belly button ring.
2. this season is basically just all of kaitlyn's rejects.
3. is there anyone here that isn't an unemployed personal trainer, and additionally and unenemployed personal trainer who is a single father?
I guess sometimes its really the ones who drink their brains out that somehow have the most brain cells on these shows. remember her and ed just getting annihilated drunk every day on bachelor pad?
oh, and I'm sorry, one last comment.
Jared doesn't even have enough balls
(I wanted to be a lady and say "cahonies" but I can't figure out how to actually spell it???)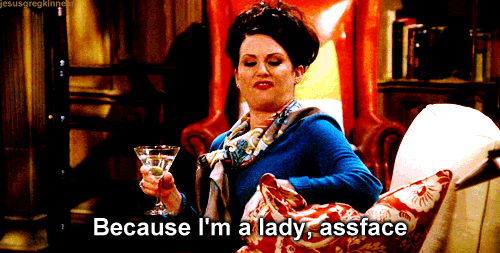 this gif required no googling so it stays.
so he doesn't have enough balls to break up with Ashley I 97 times when he clearly has ZERO interest in her; quit acting like he is going to sleep with her and "take her viriginity".
THIS SHOW IS SO STUPID WHY DO I WASTE MY TIME?
some links for some gossip since I don't have a ton :
:: mazel of the week ::
betches love this did an incredible post about beauty lessons to be learned from the ladies of bachelor in paradise. go read it here and thank me later.
(use the little arrow thingy to go from girl to scroll- that helpful tip is for you nance pants, because I can already tell by looking at the webpage that you will try to scroll and not see the little arrow to go to the next girl. not judging. they need to make those little pink arrows bigger)
as always, ignore my own blatant grammatical errors whilst I make fun of others poor grammar during coffee talk on a weekly basis.
#hypocrite #sorryimnotsorry
I write these posts late at night while simultaneously watching Bravo, taking snapchats of my snoring husband, and making to do lists of everything I was supposed to do and didn't do that day and likely won't do the next day either. or the day after that.