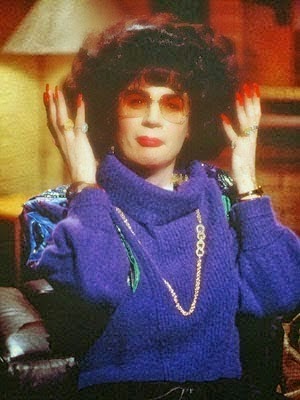 discuss amongst ya-selves……
:: BACHELOR IN PARADISE ::
the amount of crabs at this place is terrifying
I would not sleep at night. they are EVERYWHERE.
I've been meaning to say this since week one and just had to share.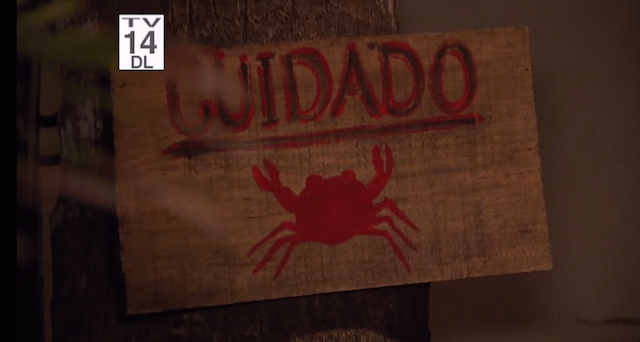 do you think the producers are trying to give us subliminal messages that all of the eligible bachelors and bachelorettes have crabs or will soon have it from sleeping around in mexico?
I'm thinking this is definitely what it is….. crabs for everyone!!!!
jorge the bartender is STILL the best option there.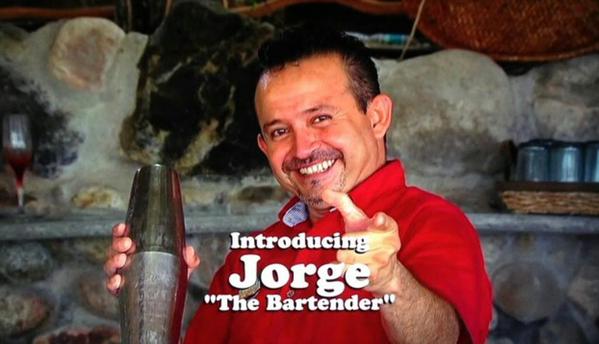 someone really needs to knock some sense into julia. she is such a sweetheart….. and there is just nothing going on upstairs.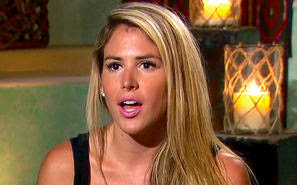 first joe, then mikey? whaaaaaaat? does she have daddy issues or something? why do these people keep talking about marriage after a drunken tequila date in mexico? especially marriage to unemployed morons? you're better than them julia just go home!!!!
sam and joe. my god. I discussed them in Tuesday's post so we will leave it at that but karma is a bitch and so are both of you.
oh, actually, one more thought. I have never understood when people talk about direct messages on instagram – where does this exist? what?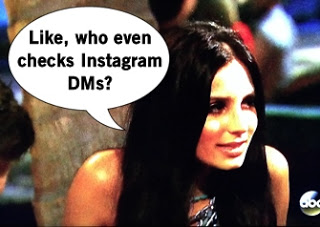 OH and one more thought, Joe getting dumped on his birthday when he threw himself a birthday date was WONDERFUL.
OH and ONE MORE final thought.
can we PUH-LEASE just start doing rose ceremonies at the end and have normal episodes instead of all of this dragged out BS?????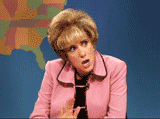 :: BELOW DECK ::
below deck is back! I love this show. between the crew and the new charter guests every week you can't go wrong.
the commercials previewing the new season were KILLING me.
"He's Captain Lee" (background : captain lee captain lee…..) "He's the stud of the sea"…. blah blah BLAH.
ummmm producers. captain lee is the least sexy human being you could possibly choose. he makes me want to vomit in my mouth. I'm pretty sure all women are more attracted to a lamp post than him, and the new insane diver/chef chick on the show confirmed it when she said at least she doesn't have to worry about any sexual tension with the captain.
he seriously makes my skin crawl for some reason.
kate is such a bitch but for some reason I really love her.
when she compared everyone to their font last season it was a done deal.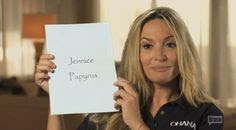 I'm sorry, but she was spot on and it was genius.
and I love a good bitchy resting face.
:: RHOC ::
the housewives go to a Nascar race to kick of this weeks episode, and on 4 separate occasions they show the group introducing themselves to racecar people.
(I feel like the producers must have thought exactly what I am thinking otherwise they suck at editing, because why else would they show us introductions 90 times?)
Everyone says their first name, like Hi I'm Megan I'm Heather I'm Terry.
Jimmmmmy, every time says,
like, he wasn't saying Jim Edmonds (one complete word-sentence JimEdmonds). that, I would still be annoyed with, but we could maybe act like whatever he's just saying his whole name.
every time it was "Jim…….(pause long enough)…. Edmonds."
GOOD GOD GET OVER YOURSELF NO ONE CARES AND IM SURE THE NASCAR PEOPLE HAVE NO IDEA WHO YOU ARE.
you may think I'm reading too much into this or over exaggerating, but TRUST. I am not.
Meghan King Edmonds didn't want my dislike to only be awarded to her husband, so she had to give us something. so on to Meghan King Edmonds……
and I'm not saying you need to know what band Tommy Lee was in, because who cares, but how can you act like you have no idea who he is? It was the sex tape scandal hear round the world lady?!?
Ugh Meghan King Edmonds you give 30 year olds a bad rap.
Thank Gawd I'm still barely in my twenties.
I can't even discuss Shannon's birthday dinner at the rock and roll bar.
Painful. Every week. I just can't.
however, yes, David is a freaking moron for that being what he planned for you birthday. but LOCK IT UP in front of your kids.
Heathers Home Construction House Tour.
apparently there are several things I can't even discuss this week.
Heathers facial expressions, or complete lack-thereof and just giant open eyes no facial movement whatsoever, during the fight between Vicki and Meghan King Edmonds is my greatest plastic surgery fear ever.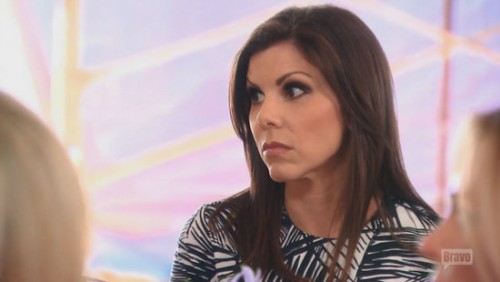 :: MY FAB 40TH ::
I'm watching as I type up this post and I'm just like….. ohhhhh my.
like most trash tv, it's so bad that it's somehow good.
perhaps the most shocking part of the episode.
the one birthday girl saying she can't imagine what her friend, the other birthday girl, has gone through since her daughter was born with a serious heart condition.
but the way she says it is
"like Soleil being born with an un-googleable heart defect."
she was being sincere, but it was hilarious that it seemed like she was crying over something being un-googleable.
and I cant even look at this party planner.
:: RHONY Reunion Part II ::
Ramona says car-thotic again. Twice.
Someone tell this woman its cathartic.
but other then that, I don't even care about the reunion, I cannot believe (but can) that Kristin's awful husband was on Ashley Madison.
He is such scum. SCUMMMMM.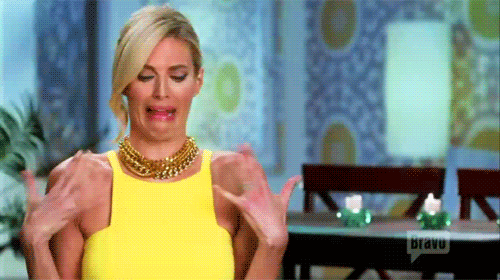 :: Joey Fatone and One Direction ::
everything about joey fatone's letter was hilarious.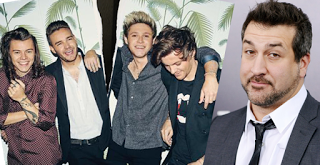 apparently there is like huge controversy over it or something and people aren't finding the humor in it? but I love it!
as always, ignore my own blatant grammatical errors whilst I make fun of others poor grammar during coffee talk on a weekly basis.
#hypocrite #sorryimnotsorry
I write these posts late at night while simultaneously watching Bravo, taking snapchats of my snoring husband, and making to do lists of everything I was supposed to do and didn't do that day and likely won't do the next day either. or the day after that.