I am not ready for Monday and a new workweek, but I am ready for a few nights of good sleep!
My sister was in town for the 4th of July weekend and it was gorgeous and warm here in Chicago.
Lots of food and lots of outdoor time with friends.
Some pictures of the weekend below :
We had brunch at one of our favorite spots, Summer House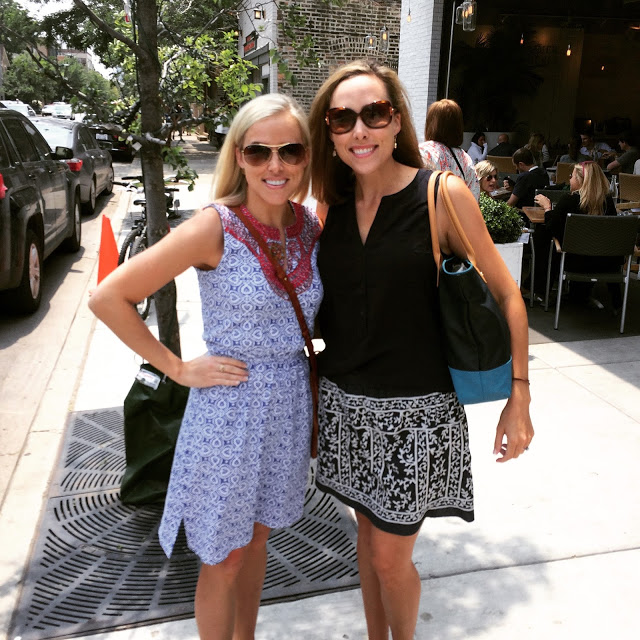 afterwards we went shopping and walked our way back towards our place; we finally stopped at a bar we'd never been to with the cutest beer garden (Will's on Racine)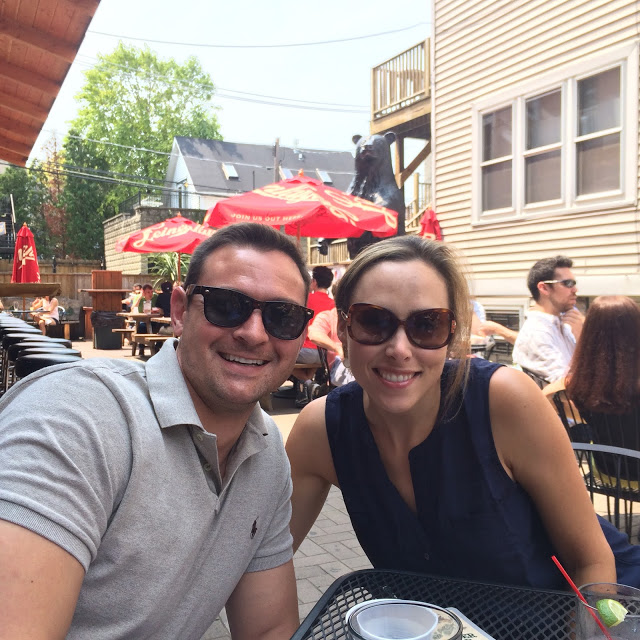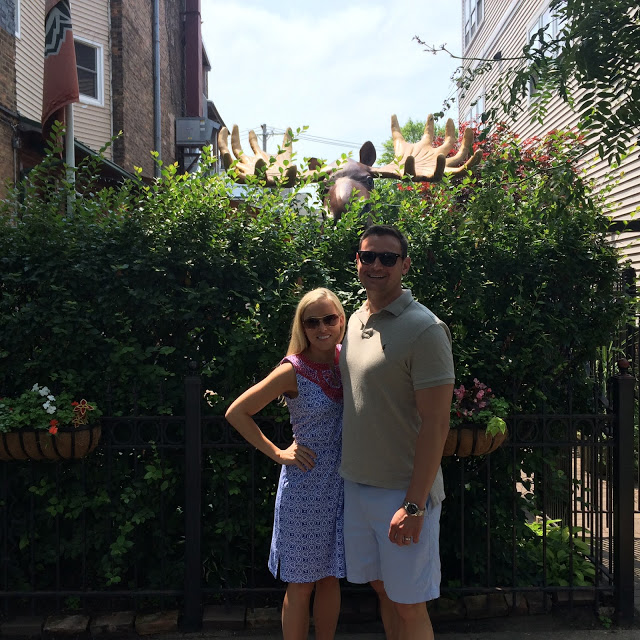 we had lots of food and snacks for our friends rooftop for the 4th of July.
I gave a patriotic twist to my seven layer dip with a flag on top. if you ask me, it was the cutest thing ever 🙂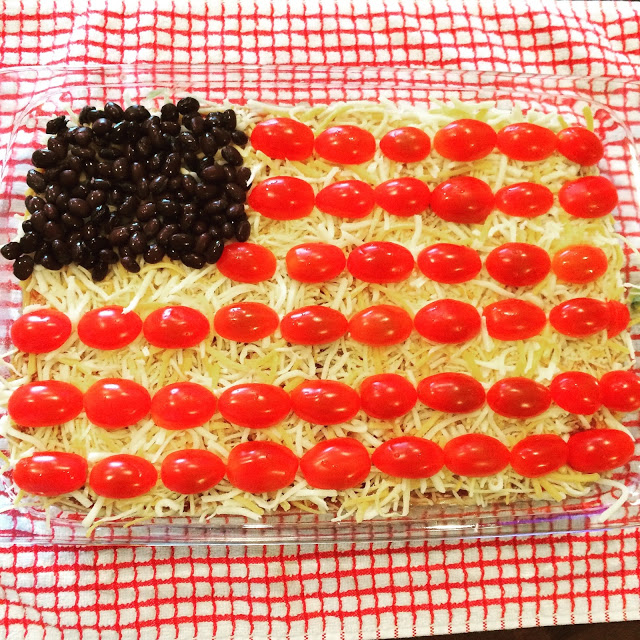 my new cocktail obsession is the blood orange san pellegrino with some club soda (I don't want to do it with club soda but made the mistake of reading the insane amount of sugar in one can of these damn things. they taste SO good though)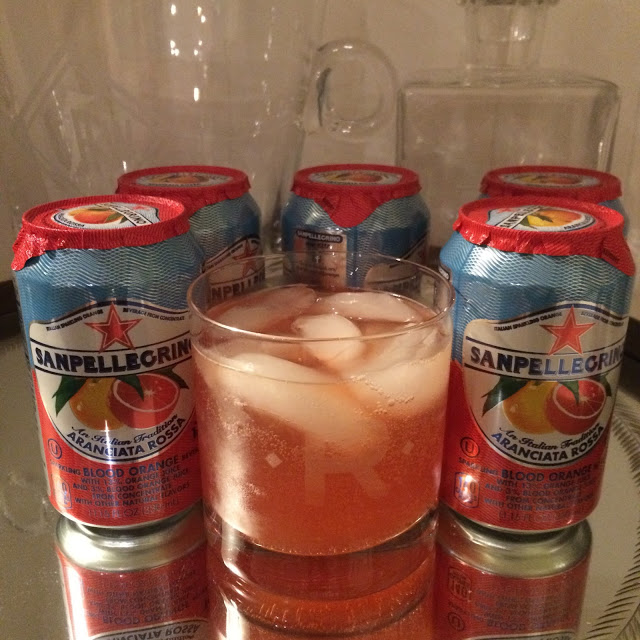 I chose a very festive red white and blue romper for the occasion, and my favorite jean jacket for when it inevitably got chilly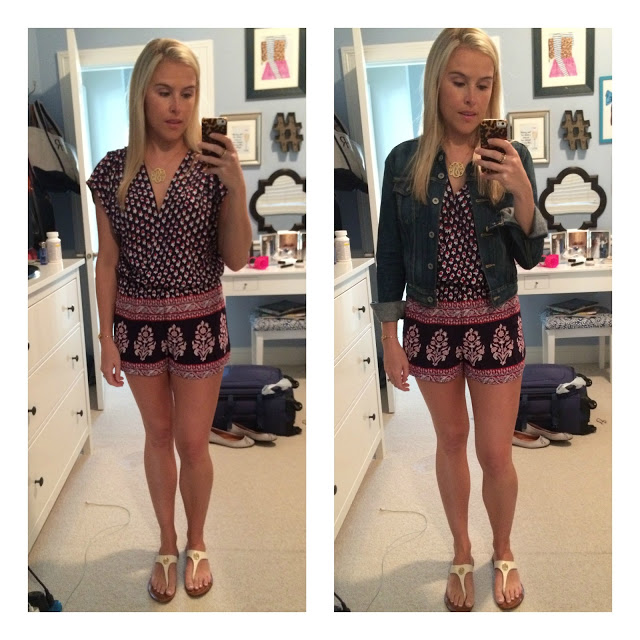 I just realllllly wish they would start making like snap-closure-crotches or something so you don't have to get nude every time you have to use the restroom. I have the bladder of a 5 year old and it gets REAL old stripping down and freaking out that the door isn't locked every time.
we could see the fireworks from every neighborhood and part of the city from their rooftop. it was amazing. hours of never-ending fireworks and food.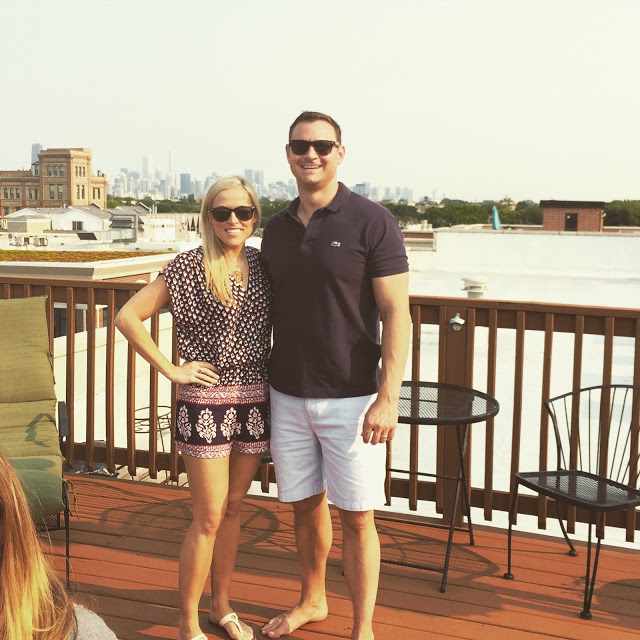 Such a fun weekend with my sister, but I am exhausted!
I declare that next weekend I do absolutely nothing and read a book and sip tea.