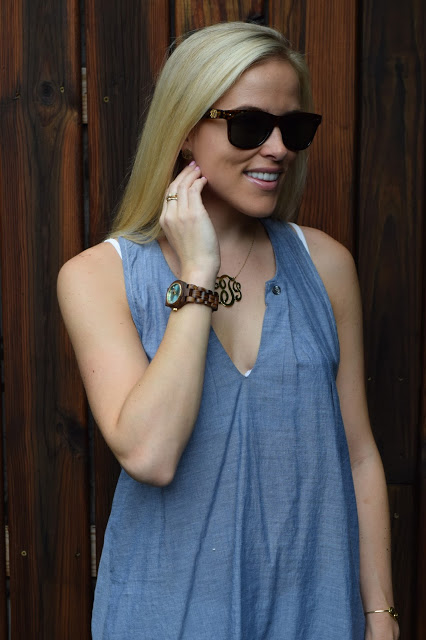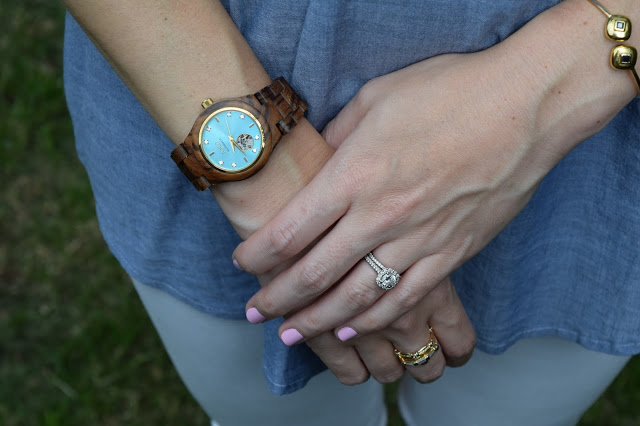 This summer I received this beautiful wooden watch from JORD Watches.
I'm very minimalist with the my day to day jewelry and accessories : other than my wedding rings, I wear only my gold rings, and maybe a necklace and studs. I was worried this watch would feel bulky or get in the way, but I was happily surprised with how lightweight and comfortable it is. I chose the Cora Series watch and I love the natural wood with the gold accents; it reminds me of tortoise shell which is my favorite.
The face of the watch has the prettiest turquoise color and tiny little diamonds as well.
I love how it makes a statement, but in a quiet way.
I meannnnnn look how good it looks next to Coffee Talk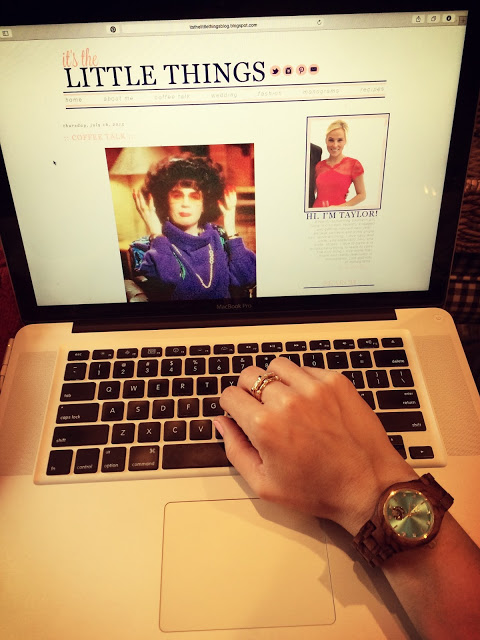 it's like what do you look at first? linda richman, me, or the watch!?
Thank you so much to JORD watches for providing me with this beautiful wardrobe staple!
Check out their website to see all of the beautiful designs (for men too!) that they have to offer.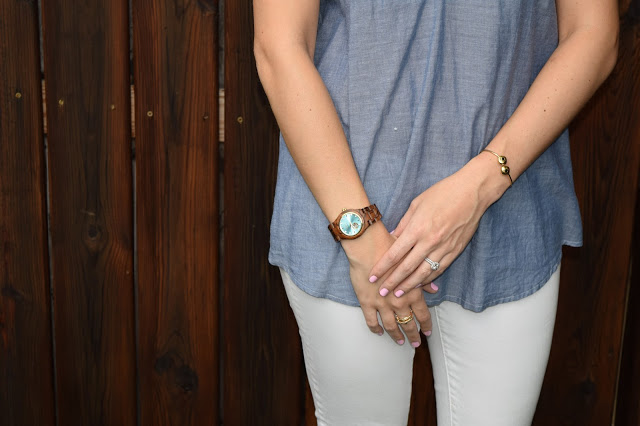 Wood Wrist Watch