hope you all had a great weekend!!
we had another wedding weekend,
and I broke out a new dress that I can tell will be a summer favorite.
this dress is perfect for any summer event, from weddings to the 4th of July to casual summer BBQ with flip flops. The back detailed is so pretty and the fit and flare shape makes its flattering on everyone! Plus, the price tag cannot be beat! It's a steal!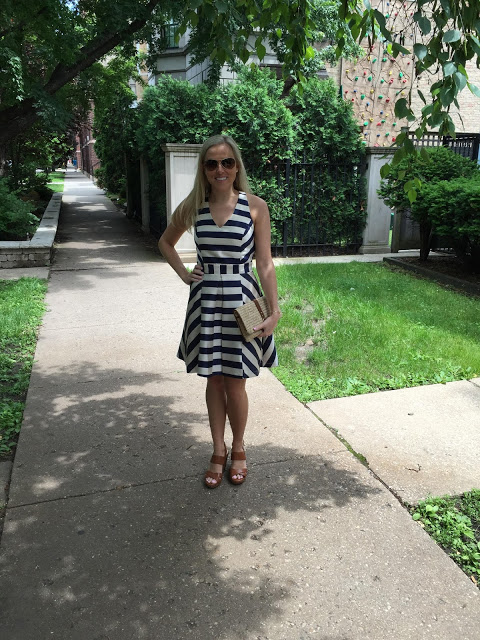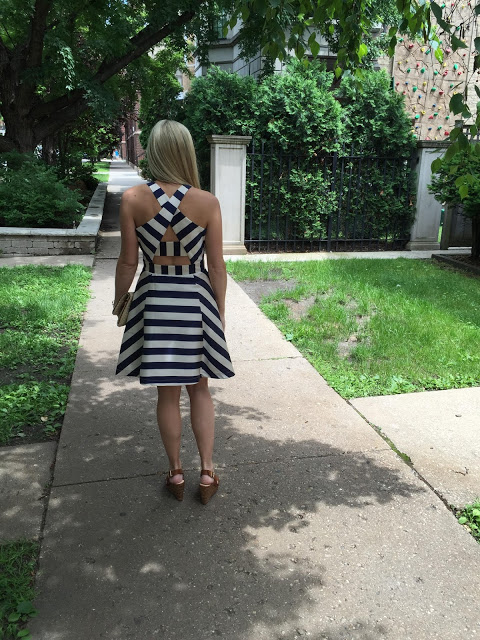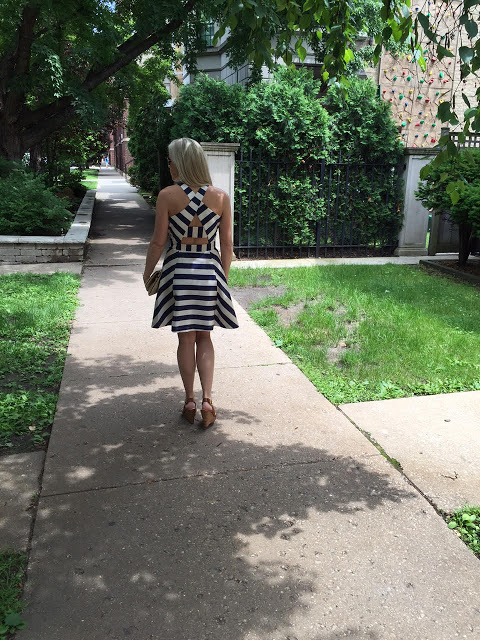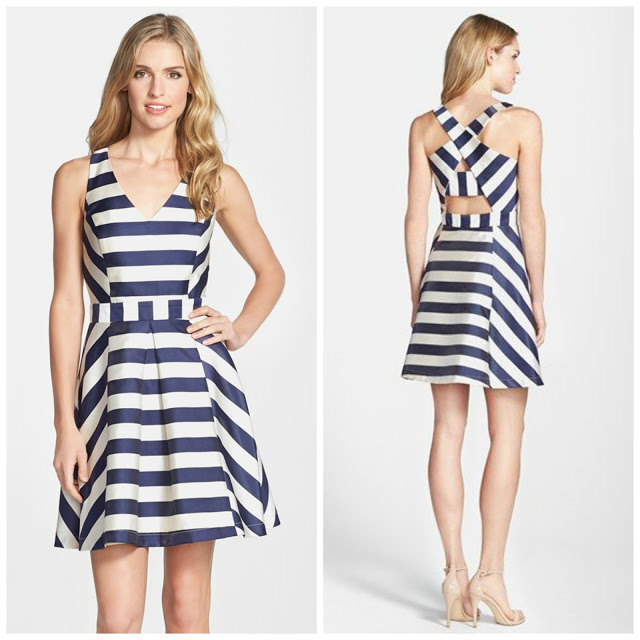 I had Kipper snap these pics while we waited for our Uber, and this last one implies that the uber driver had arrived.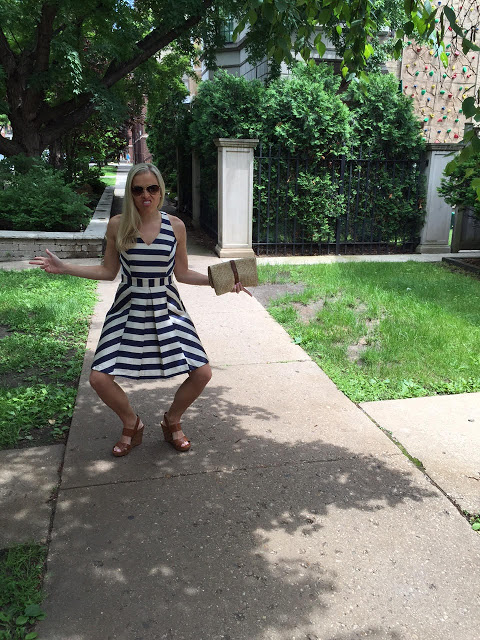 I saw this adorable navy and white dress this weekend, and while I wouldn't wear it to a wedding because its too much skin for me for that occasion, I would love to wear it to anything else!