I have two tiny little home updates for you today!
For my birthday, my mom sent me these ginger jar prints from Ballard Designs and I love them!
They were the perfect thing to hang on our wall next to the television…. it has been sitting empty for months because we didnt have anything currently that I wanted to hang there.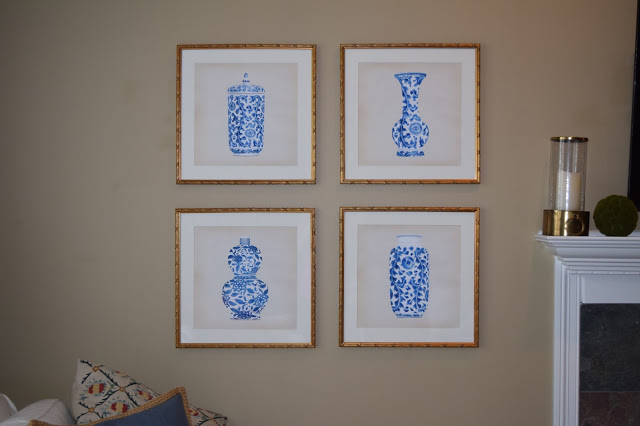 kip fought real hard for his picture of the lady at the bar from bed bath and beyond that HAD to hang in our kitchen/living room at our old place front and center for all to see.
said lady is down in the basement closet where she belongs in this house…… whooooops. to be fair half of my old pictures I've had since I was 22 from bed bath and beyond are there too.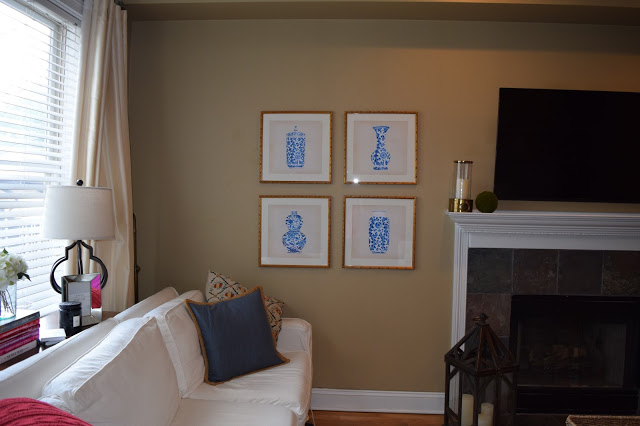 also, you may have noticed from my outfit pictures yesterday that I started working on the gallery wall in our second bedroom.
I have more things to add (and need to find prints that are horizontal instead of vertical! everything I found and liked was vertical!) but it definitely brightened up the space and helps distract from all my clothes I tried on the night before being all over the bed.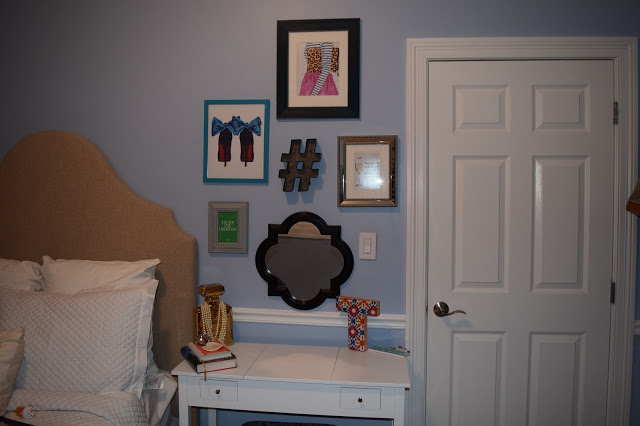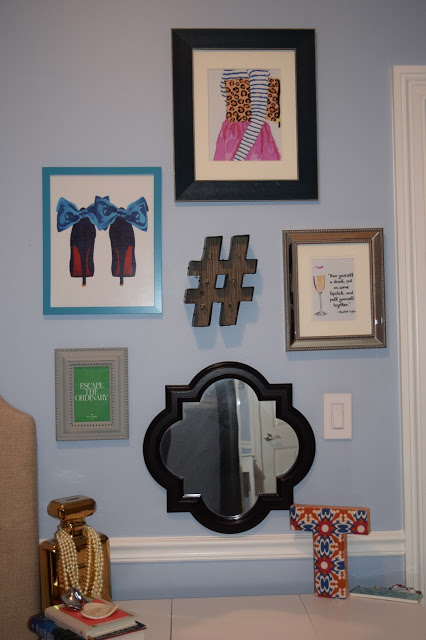 she also has an adorable blog by the same name and is currently living abroad in Florence and traveling all over Italy so I have been stalking her instagram!
the lower left print is just a postcard from kate spade with the quote "escape the ordinary" that I framed. I just got a pink one with another cute quote that I want to frame next.