Dressing in Chicago can be very difficult for me.
I want to wear a dress and sandals everyday, but that is limited to about one month out of the year.
Just kidding, it's much longer than a month.
Just kidding, it's not. I wanted to say screw it and wear uggs to dinner saturday.
example ? what do you wear to a shower the last weekend in April when it is freezing cold outside?
this
dress has
all of my favorite things : comfortable and affordable (under $100 and always on sale for at least 30% off weekly) and adorable. more specifically, scalloped and cobalt blue.
the scallops and the color are perfect for spring and summer,
and I know I'll be able to wear it for so many different occasions.
I wore it with a cable knit blazer and my leopard heels to gig the preppy look a little something.
as always, monogrammed necklace and earrings to complete the look.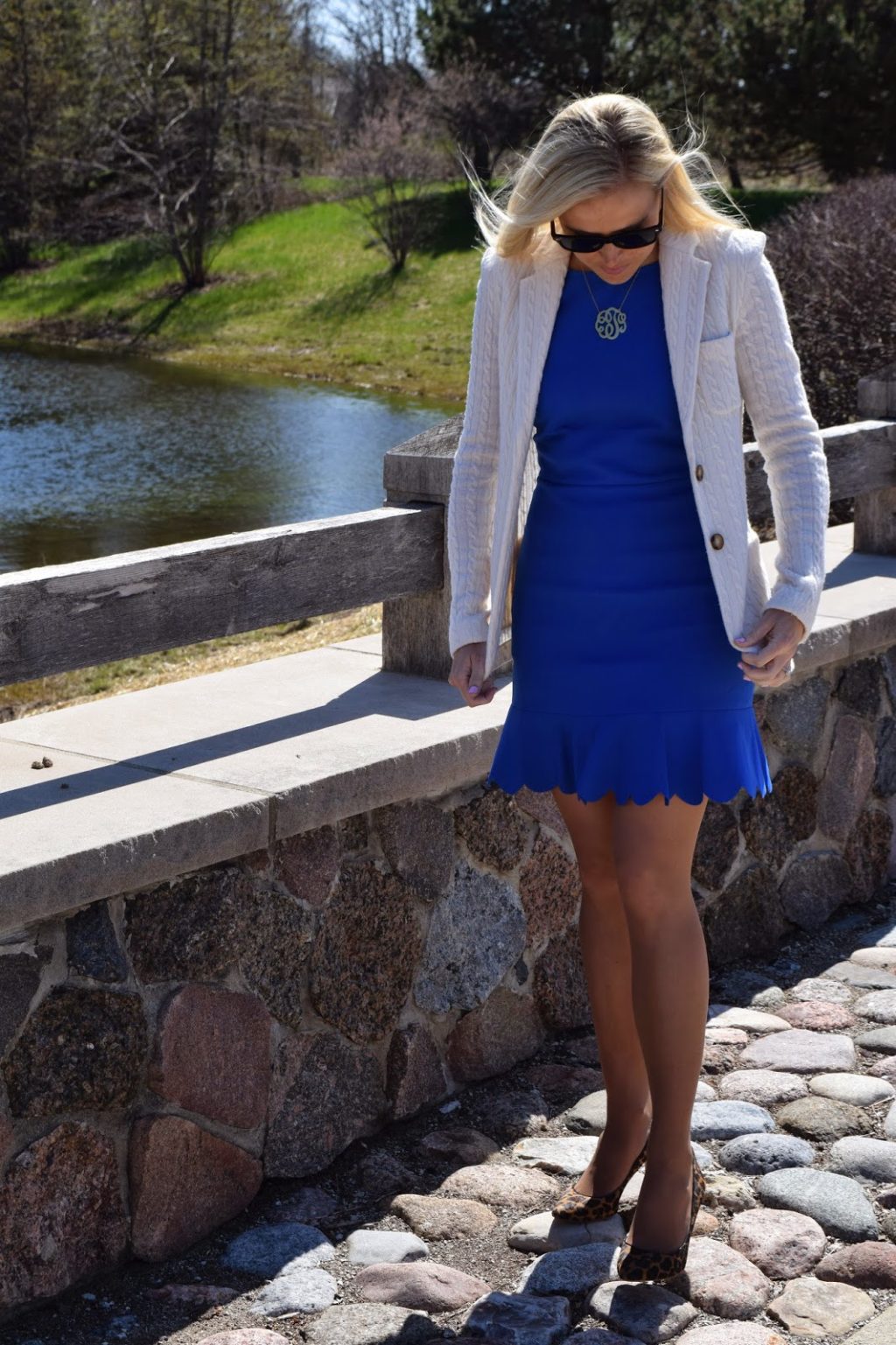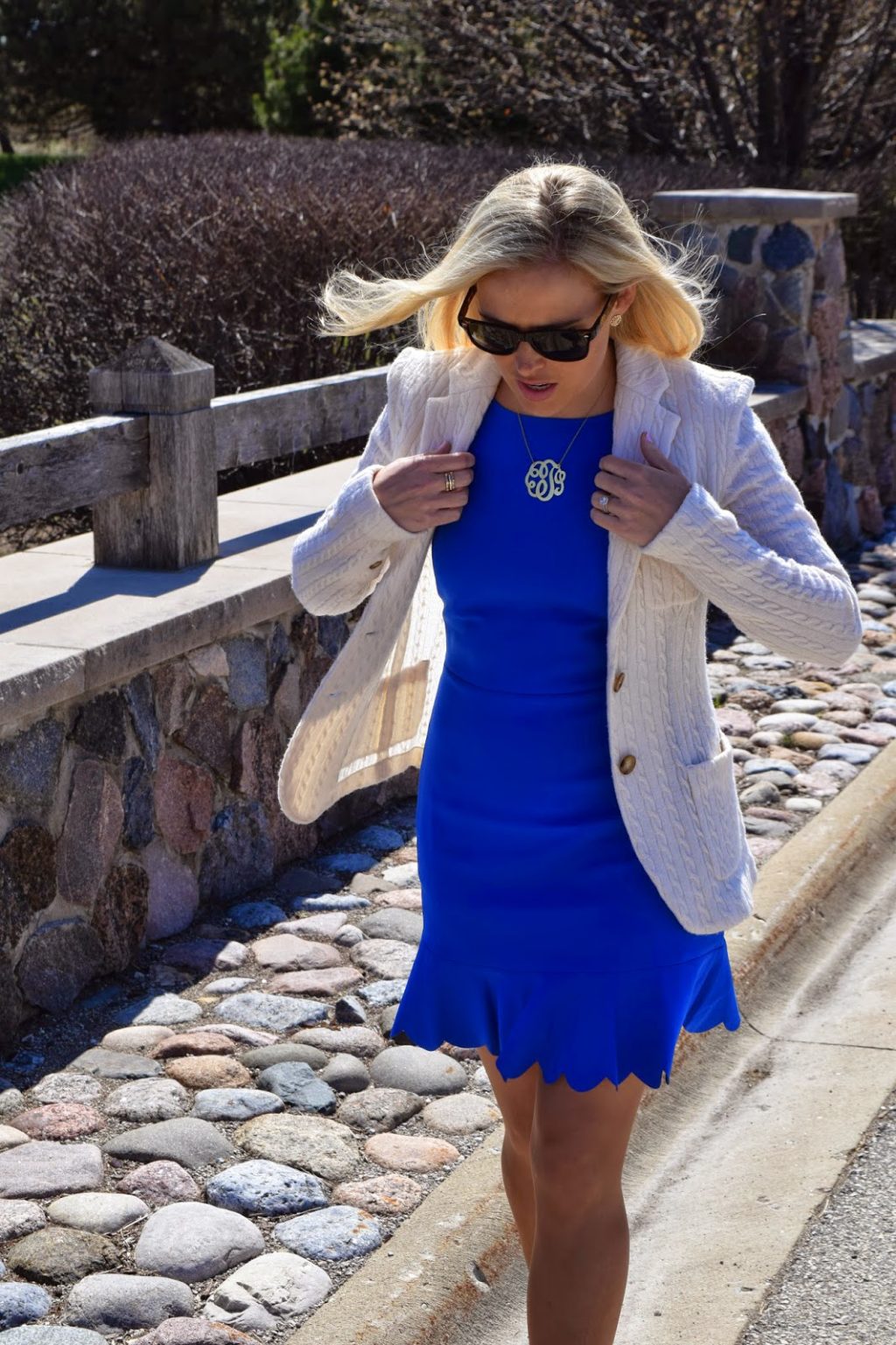 doing the unintentional "did I drop something".
it was so windy I kept saying hold on and putting my head down to fix my hair and then gave up.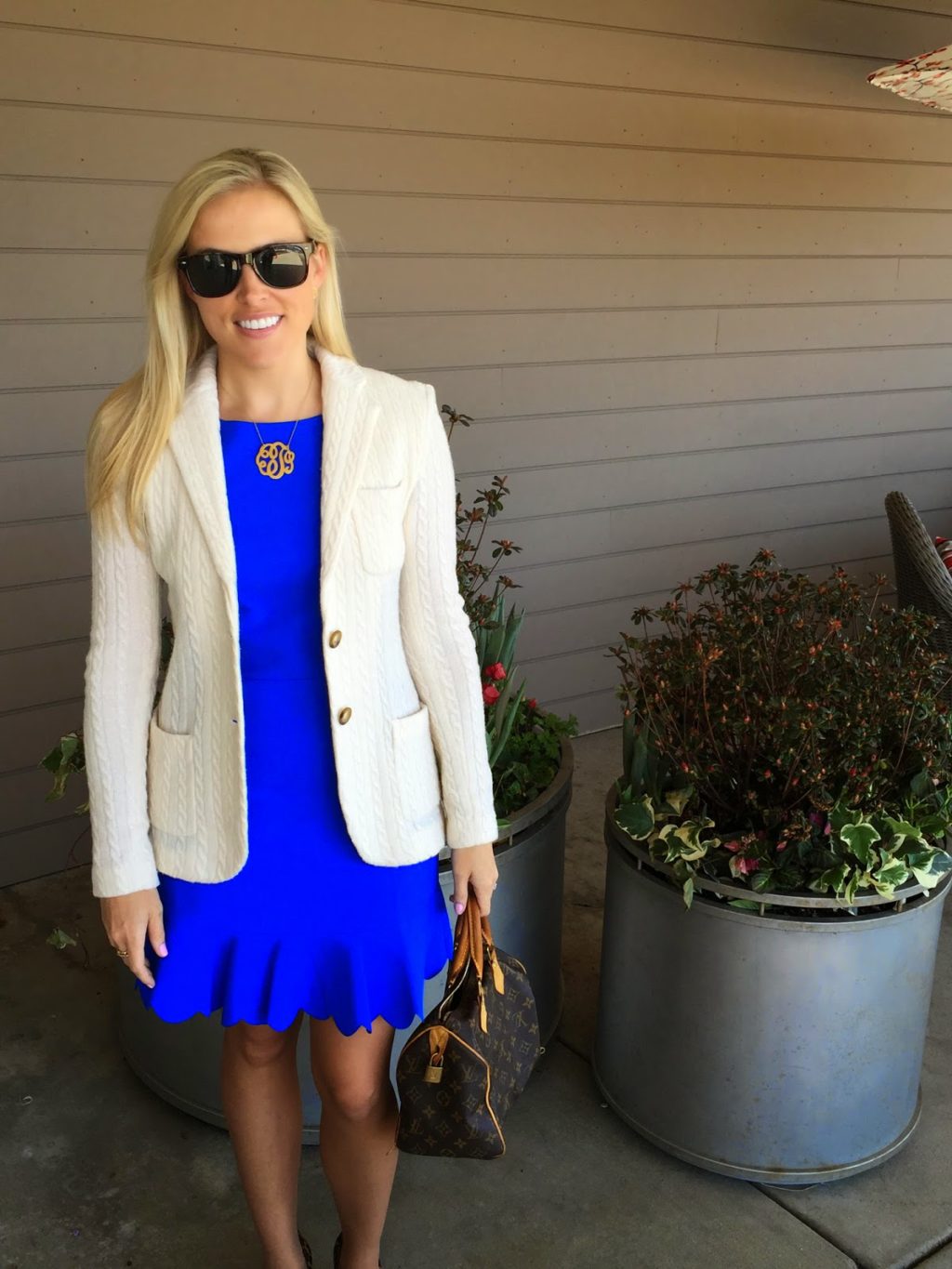 // cableknit blazer ℅ nance pants' closet and now resides in my own //
a few other great scallops, all on sale and/or under $100!