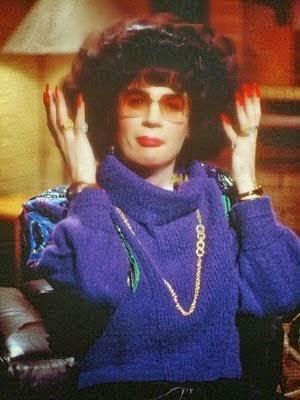 discuss amongst ya-selves……
keeping it short and simple this week. my apologies.
my favorite parts + quotes of this weeks shows.
:: southern charm ::
best line of the week:
craig, to kathryn when she enters his dumpy apartment,
OMG MY LIFE IS MADE.
I just had a flashback to college with one of my best friends pulling out "poverty pops" from the freezer as we affectionately called them for our hangovers while I dunk my McDonalds into 70 packets of ketchup (keek, I know you're with me).
I think I have misjudged Craig….. I would date him just for the freezer pops on hand.
:: real housewives of melbourne ::
the way these women talk (in general, not their accents, their inflection or something) is really starting to fry my brain.
Gamble at the dog show was amazing. her "zero f's given" mentality about having any clue what was going on and chasing her little dog-thing around made me like her for the first time.
she quotes Ron Burgundy in a toast. Ron Burgundy!!!!
WHAT?! WHO ARE YOU?!
wait….. DO I like you????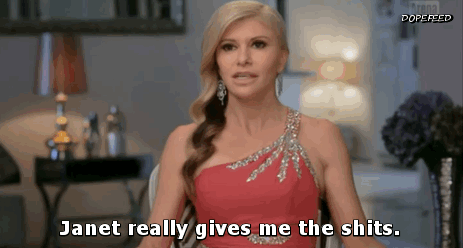 gamble explains her voice is deadpan because she is actually partially deaf, and she makes fun of herself for not being able to say words like feminist because she never heard properly what people were saying.
Wait….. AM I LIKING GAMBLE? IS THIS HAPPENING?
as my appeal for Gamble grows, my pure hatred utter disdain for Pettifleur (to be read in an annoying "what the hell kind of name is that" voice) grows larger by the second. I know yours does too.
:: shahs of sunset ::
MJ is everything. EVERTYHING.
sadly, her dog passes away.
AND SHE WRAPS HIM IN A TOWEL AND PUTS HIM IN HER FREEZER.
I can't.
the rest of the episode is like blab blah…….GG blah blah……
then MJ eats chocolate ice ream bar before/during a workout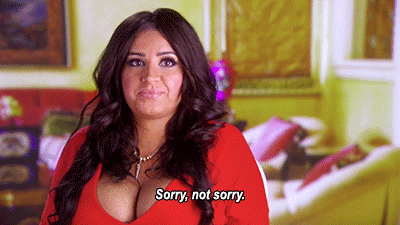 and says she can't workout because her "groins are sore". groinS – plural.
and then "what/where are the groins."
That Jewish Doggie Walker Business Guy better PUT A RING ON IT because he is a MORON if he doesn't lock that up. Can we be best friends please ?
:: DWTS ::
my "mom show" of all of my shows continues to rock my world. I love this show so much.
I realize that the words "I love a show" bear no weight or true meaning anymore, but I mean it. I'm the girl who cried wolf.
IT'S SO GOOD YA NEED TO WATCH.
I think I decided I want Riker to win it this year (even though rumor and of course my derek are great).
he danced to one of THE BEST SONGS EVER this week.
if you don't shake your hips and sing in the car to that song something is wrong with you.
I had no idea he was cousins with the Hough family! Hip gyrating must run in the family.
and UGH Farmer Chris please go away and get kicked off next week and let me Whitney have someone great again next seen like Carlton. I miss Whitney and Carlton………
THE FIRST COMMERCIAL FOR BACHELORETTE OMG.
Rainbow hugs and lipstick girl is totally getting sent packing and they are keeping the Canadian.
I forgot their names at the moment and don't even feel like googling it thats how STUPID the premise of this season of The Bachelorette is.

:: instagram ::
UM. The Kylie Jenner lip thing on instagram?
If you don't know what I am talking about (MOM) google it.
we live in a seriously messed up country.
#kyliejennerlipchallenge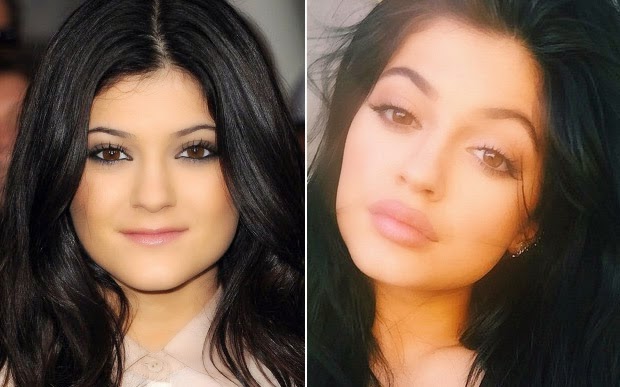 ummmm SPOILER ALERT kids: its called injections and a plastic surgeon.
and a deranged mother willing to do anything to make a buck off her own kids.
:: random ::
is it wrong that I want to see The Age of Adaline and watch the commercial every time in full JUST because I could stare at Blake Lively all day long?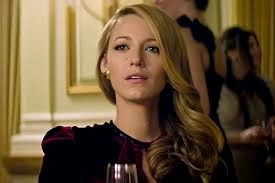 Like, I could totally go for Shake Shack to go and sneak it into the movie theatre with the really nice leather lounge recliners and then watch her grace the screen in all of her Gossip Girl Serena amazingess. That sounds like the perfect little Sunday if you ask me.
:: Million Dollar Listing ::
I'm just now watching and so happy its back. my husband will actually "watch" (let this play while he is on the computer) because he likes to see the houses.
ryan, about luis : "A little attitude is fine. No one hates Justin Bieber for having a little attitude……. ohhhh wait."
well played Ryan.
:: tv specials to tune in to in the coming days ::
THE BIGGEST SPECIAL IN ALL OF THE LAND:
tomorrow night, Friday, is Bruce Jenner's big special.
you know where I will be…….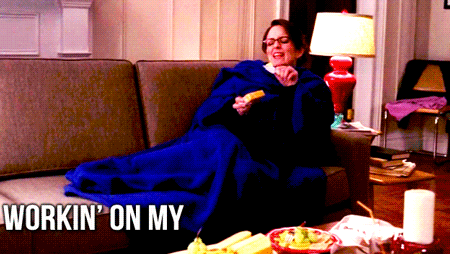 and kim richards is talking to dr. phil
about the drunken hotel arrest on tuesday april 28th.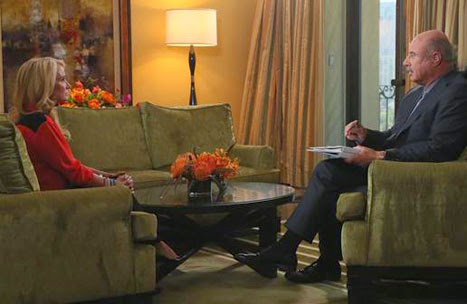 ugh, way to capitalize on it kim. well done.
I meannnnnn people that watch TV even more than I do said my name and the blog name.
it's like trash-TV-Oprah-"you get a car"-moment of the week for me.
I'm so pathetic…… I wish I could quit my job and be their intern and just watch TV for a living. Seriously. When The Soup came back on TV with Joel McCale years ago and he would mention "interns" I would think "thats what I am meant to do….. watch TV all day and find clips for a comedian to make fun of. I would be SO GOOD at that."
and then The Peoples Couch came out and still in my late twenties I was like THIS IS MY CALLING. I NEED TO SIT ON A COUCH AND WATCH TV.
big dreams and aspirations over here. HUGE.
k sorry I'm REALLY ranting and spiraling into pure nonsense right now which means its definitely after 11 PM as I am typing. its all downhill from here people……
:: Mazel ::
My first Mazel goes to Craig for saying "Do you want a freezer pop or anything?" while housing take-out-food on the couch before heading the bars.
TWO FOR YOU GLEN COCO.
I'm taking it back #TBT style to Janet and the "everyyyyyybodyyyyyyy" because the Watch What Crappens guys imitating it, and watching the gifts, make me laugh every time.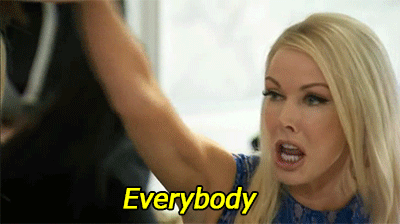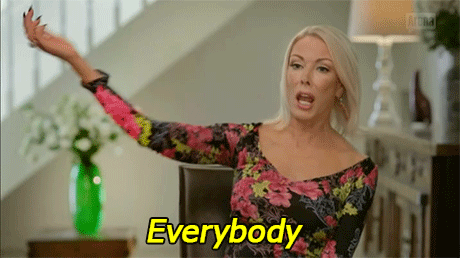 so eeeeeeeverrryyyyyyyybody have a good day.
One more day til Friday, and Bruce Jenner, PAH-REACH.
as always, ignore my own blatant grammatical errors whilst I
make fun of others poor grammar during coffee talk on a weekly basis.
#hypocrite #sorryimnotsorry
I write these posts late at night while simultaneously watching Bravo, taking snapchats of my snoring husband, and making to do lists of everything I was supposed to do and didn't do that day and likely won't do the next day either. or the day after that.