the bachelor : the women tell all

BRITT IS THE MOST OBNOXIOUS PERSON ON THE PLANET.
for real though. seriously. I mean it. enough.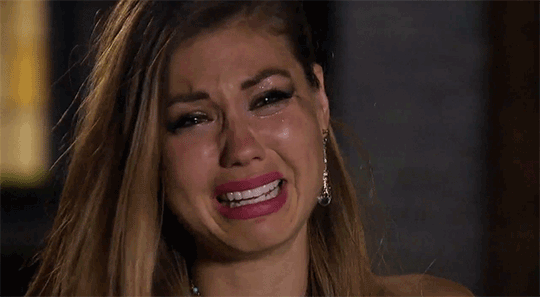 she "cried" the entire episode. (seriously here is a montage of her crying the whole episode)
80% of her crying involved no tears and a GREAT job at suddenly being able to turn it on and off.
in the beginning, sure, I saw a few tears. I hardly think it was necessary to have a trembling lip and tears when all they did was play a recap of a few scenes, none of which were particularly interesting, sad, or dramatic. I mean, for real, a trembling lip?
then she turns to the crowd when they cheer for something and mouths "thank you"
COME ON. GET OVER YOURSELF. I've never seen someone need more attention, and there have been lots of attention loving crazies on that show.
at commercial break, absolutely blank face with no tears and then
when they announced chris was walking out her face went from stone cold to scrunched up "crying". (you know I rewound it.)
ok britt. enjoy your 5 minutes of fame.
farmer chris walks out and britt starts to cry and have spastic ridiculous movements
WHY IS THE WHOLE SHOW ABOUT BRITT? why are we wasting precious moments of my life watching her hug him for 10 minutes in that HIDEOUS gold dress picked up at Charlotte Russe??

jillian… if you are pissed about the mean comments from the girls saying you are manly and act like a dude…. don't do this during the entire reunion :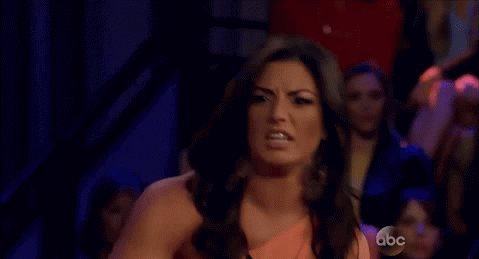 even the Kelsey part wasn't exciting…. she just walked up and talked and talked with her affected speech and Chris didn't even ask her a question. the girls this season are just the worst. (aka the best).
to cap things off,
chris harrison is apparently now an author and plugs his book called The Perfect Letter
if they make Britt the next Bachelorette, I will lose it.
it they make Kaitlin the next Bachelorette, I will also be pissed (99% chance she'll get it and they announce it next week).
if they make Andi the Bachelorette for a SECOND time like rumors say, I'll be so annoyed.
WHY CAN'T THEY PICK NEW PEOPLE FOR BACHELOR AND BACHELORETTE LIKE THEY USED TO? Nice normal people who don't come from a town of 300 people but are hot, successful, funny, live in a normal city, and preferably rich.
Like when they had Andrew Firestone. Those were the days. He was so hot.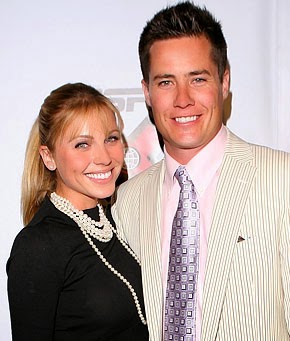 Kelly osborne quit E!'s Fashion Police because of giuliana rancic's racist comments
(or some reports say because she hasn't liked it since Joan passed…. either way….)
whilst i respect the bold move (no I don't), you are a complete dumb ass kelly.
what are you going to do now? you have HORRIBLE taste, clothes, hair, fashion and never should have been given a job in the first place.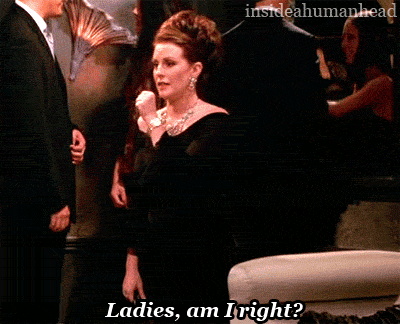 ummm where has karen 'ladies am I right' gif been all my life?
prepare to see it everyday.


you didn't even finish high school. HIGH SCHOOL. SERIOUSLY.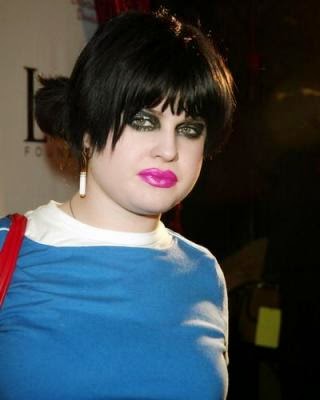 yep, hosting a fashion show critizing a-list celebs.
what blackmail did the osbornes have on E! that they hired her to begin with?
(I know what you're wondering….. geez taylor how do you really feel?)
:: RHOBH ::
(oh my gah to be read in jack mcfarland way)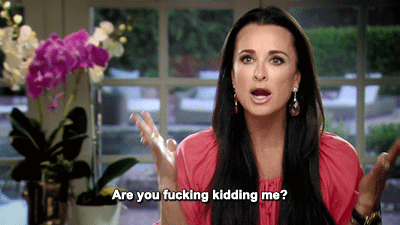 yolanda wants to use dinner as a time to open up and bond and share deep things.
shocker : fight ensues.
how yolanda stays so calm at the restaurant is beyond me – I would be like ummmmm I fly you all to my country and this is how you act the first night out at dinner in public? geez louise.
lisa is saying something serious about her older sister passing away, and takes the opportunity to once AGAIN apologize if she ever crossed a line, and Kim goes SO CRAZY ANGRY it is unbelievable.
(video clip)
anger like that, in a moment that was calm and APOLOGETIC, is insane.
"you shut your f*ing mouth you beast".
WOAH. Look out Brandi, your new BFF is taking over.
and I'm sorry, kyle sprinting out the open door was the funniest thing I have ever seen.
Brandi doesn't want Kim taking too much of her Bitch Glory so she makes sure to scream
"DONT TOUCH ME" at Kyle when she touches her arm in calm conversation.
good god. please let the two of you run off together (off the show. please.)
on my-boyfriend-andy-cohen's show that night,
kyle said she and kim hadn't seen each other in 4 months until the reunion they just taped.
YIKES. its gonna be CAH-RAZY.
Am I the only one that watched Newlyweds : Where are they now?
oh my gosh it is so worth watching.
tarzan and crazy his wife are the same (if not worse) as ever.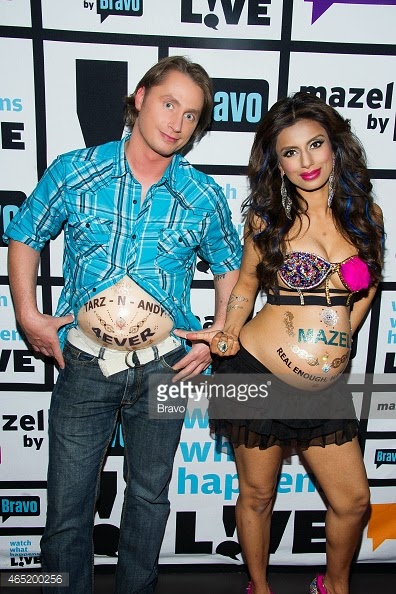 her pregnancy reveal (see the video clip here) is just not to be believed.
and seriously the episode is worth watching for the 97 million things she does during it. there are too many to even comment on.


:: vanderpump rules ::
stasis's face has been driving me crazy all season.
when I see her on WWHL and in half of the commentary she looks all plumped and awful, and other times she looks more normal.
I've determined that since wrapping the show, she got more stuff done, and thats why she looks normal half the time and then in her commentary half of it she looks 40.
we'll see what she looks like at the reunion next week to see if I'm right….. she's got to be so embarrassed the whole season was her being nothing and no one giving a crap. I don't know why they had her on when she played no role, but I always enjoyed her in past seasons when she actually served a purpose (i.e. being a bitch and yelling IT'S MY BIRTHDAY).
I love Hilary Duff, I don't know if its the Lizzie McGuire thing still sticking around or what. But I was sad to hear she had finally filed for divorce from Mike Comrie until all the reports about his drunken antics hitting on people.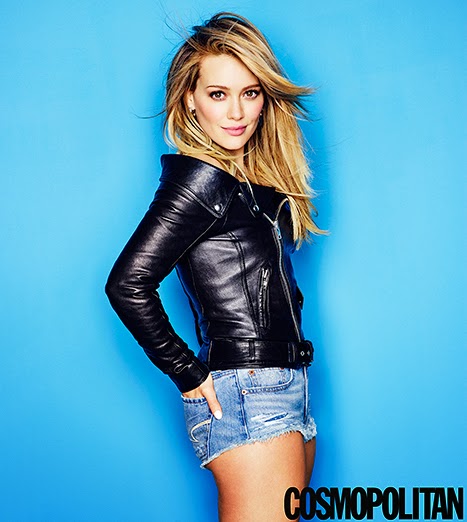 :: Jackhole of the Week::
ME. for reading all of the RHOBH ladies blogs about this weeks episode.
im not even ashamed. they were great.
also, I didn't re-read anything I wrote once, so it probably makes no sense 🙂
I'm off to pre-order Chris Harrison's new book…….
ohhhh I jest. my gosh at least I draw the line somewhere and have the worlds tiniest amount of self respect to not do that.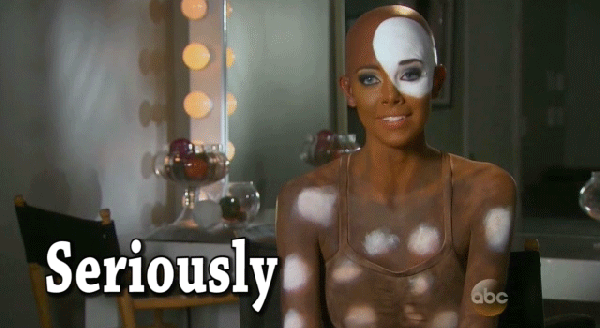 as always, ignore my own blatant grammatical errors whilst I
make fun of others poor grammar during coffee talk on a weekly basis.
#hypocrite #sorryimnotsorry
I write these posts late at night while simultaneously watching Bravo, taking snapchats of my snoring husband, and making to do lists of everything I was supposed to do and didn't do that day and likely won't do the next day either. or the day after that.