I hope you all had a wonderful Valentine's weekend!
other than the freezing cold and snow, it couldn't have been more perfect.
we had so many flowers in the house, thanks to my sweet husband, and I can't wait to stare at them and smell them all week!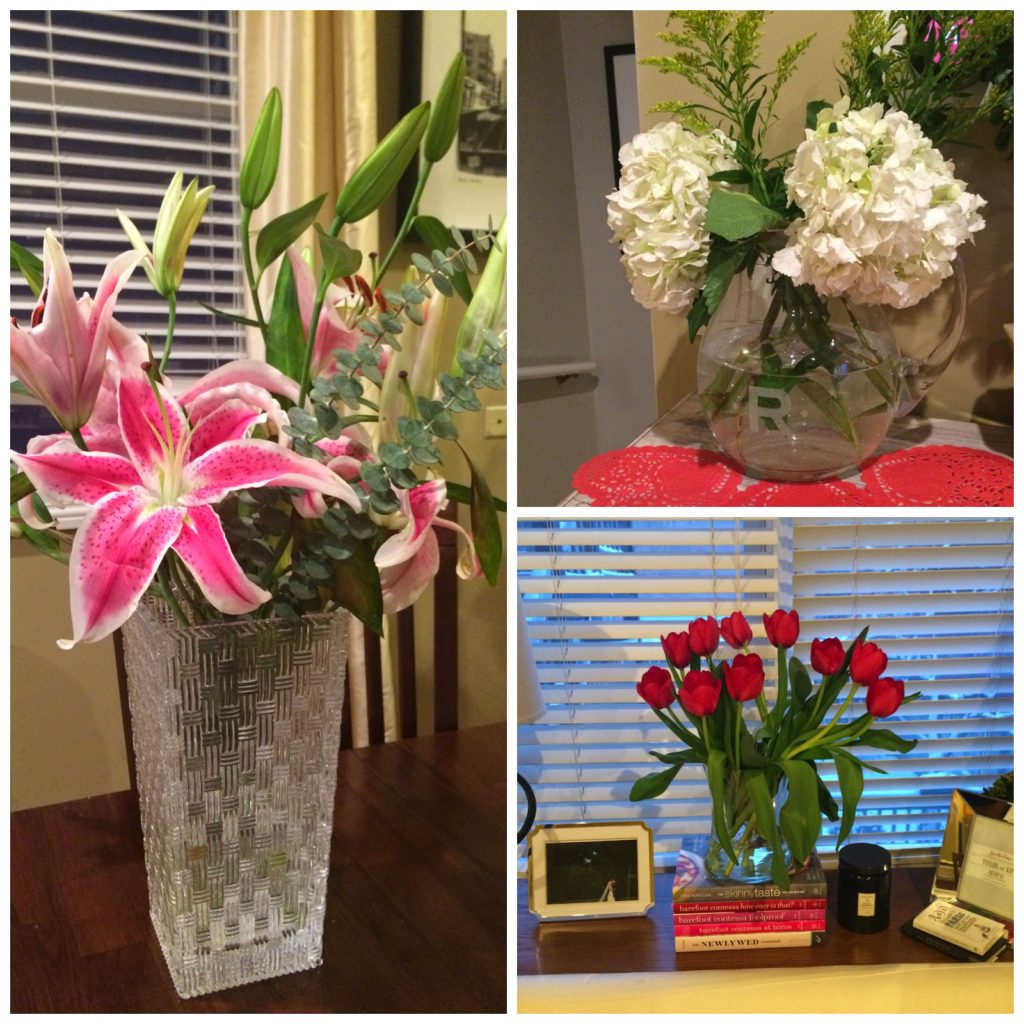 I saw my hair girl and gossiped about Bravo and got my highlights back in order.
always an important day.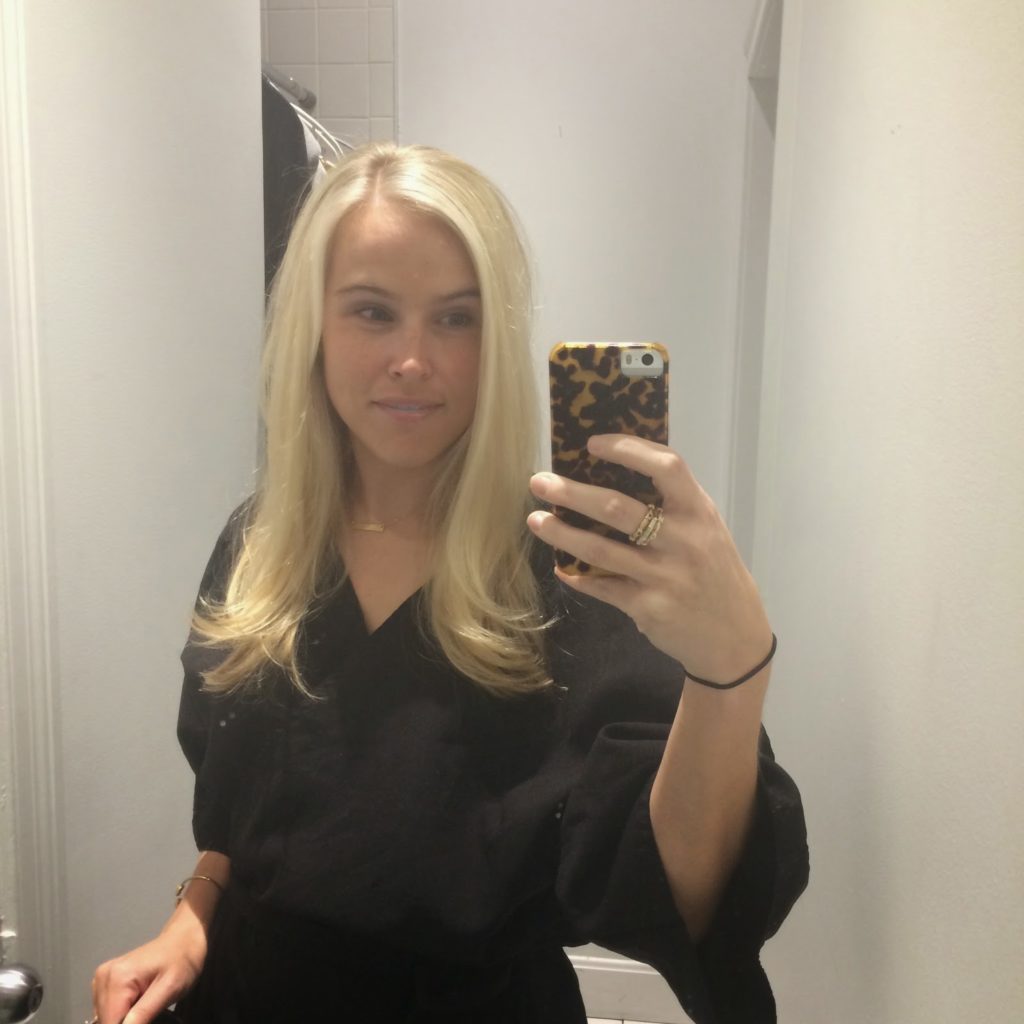 Saturday I kicked off the day at Pure Barre with one of my girlfriends.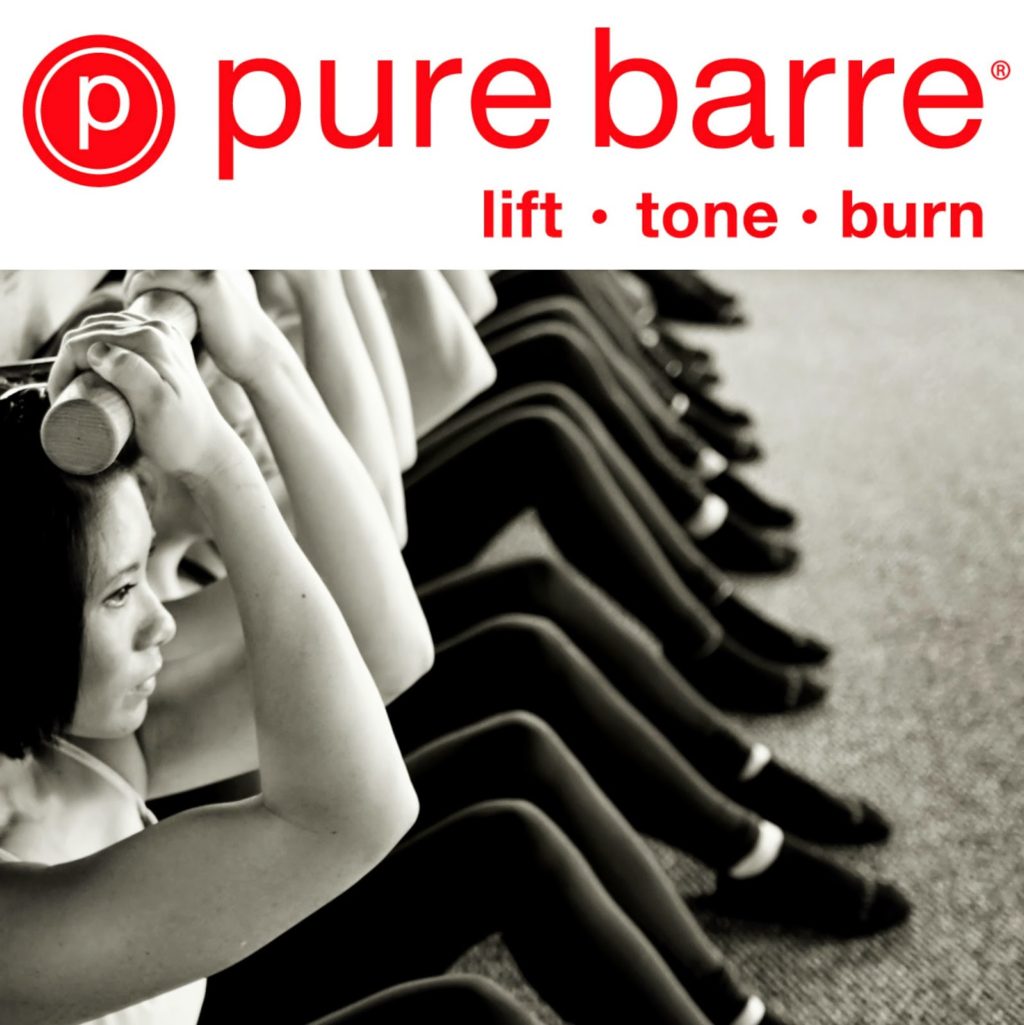 I thoroughly liked it. Luckily there was a girl in front of me that was a tiny little thing and a pure barre pro so I could stare at her to figure out what to do (and also stare at her as motivation. two birds one stone.) but that part above, where we had our backs against the wall and push against the bar really hard with your hands…… I had no idea what I was supposed to be doing it.
the rest of it was great though and the backs of my thighs are killing me.
i'm actually debating getting a class package…. but you know my feelings on leaving the house to work out soooooo not so sure about that.
then we went to brunch with kips parents at one of our favorite spots, Summerhouse.
I love this place so much. And how bright and sunny it is in there is truly the greatest joy when living in the frozen tundra hell that is wintertime in Chicago.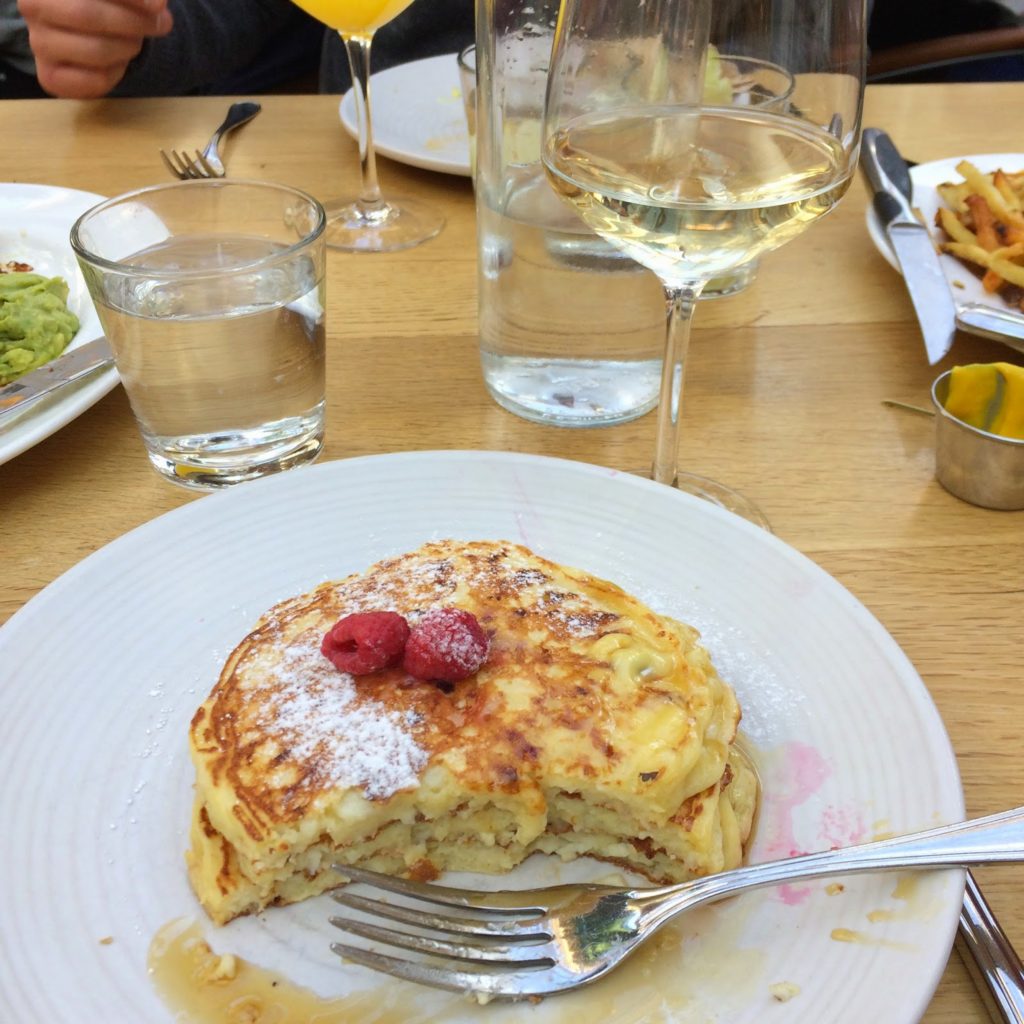 For dinner, I always recommend the calamari to start and the enchiladas for dinner.
This was my first time having brunch there, and I went with the lemon cottage cheese pancakes, which sound so strange but were SO DAMN GOOD. some of the best pancakes ever.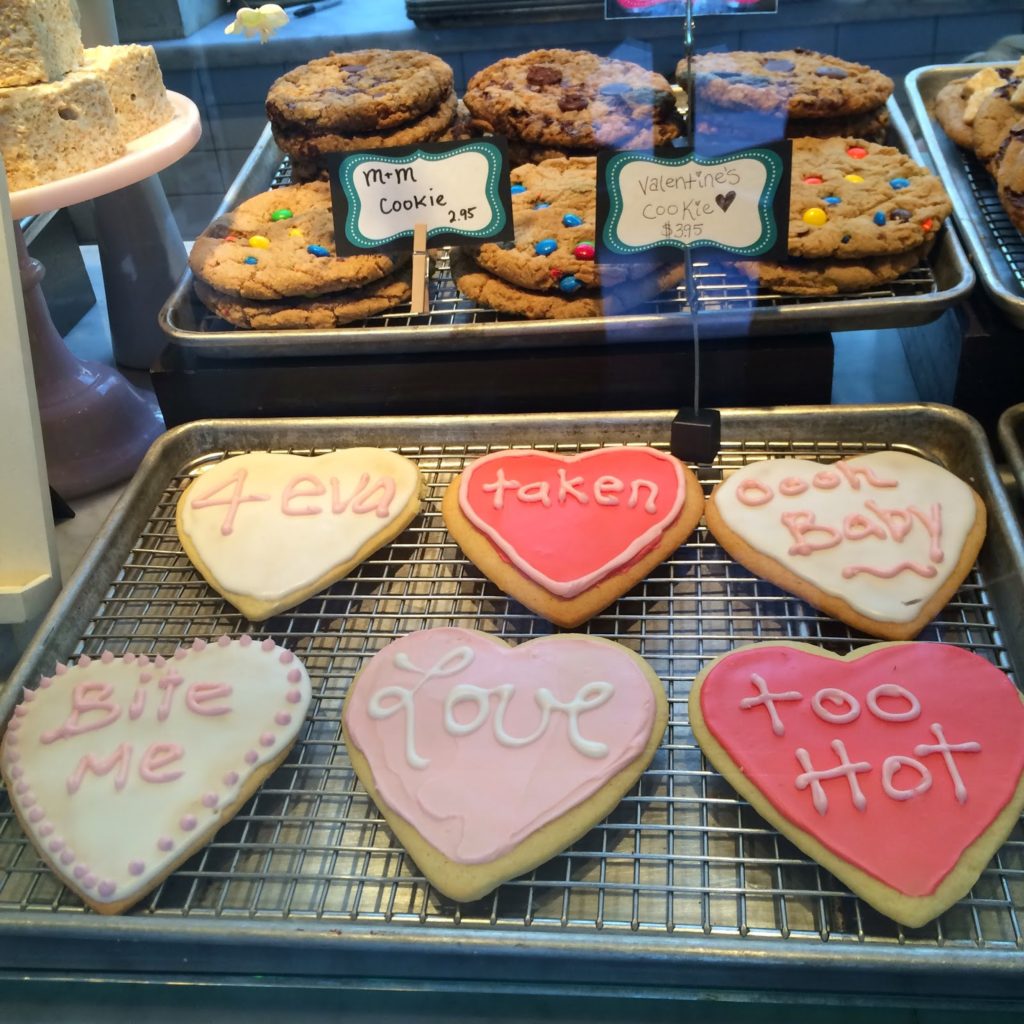 their cookies are to die for always. the sea salt chocolate chip did not disappoint.
we decided to make dinner for valentine's day this year.
for dinner, we decided to try to make one of our favorite meals, chicken pad thai.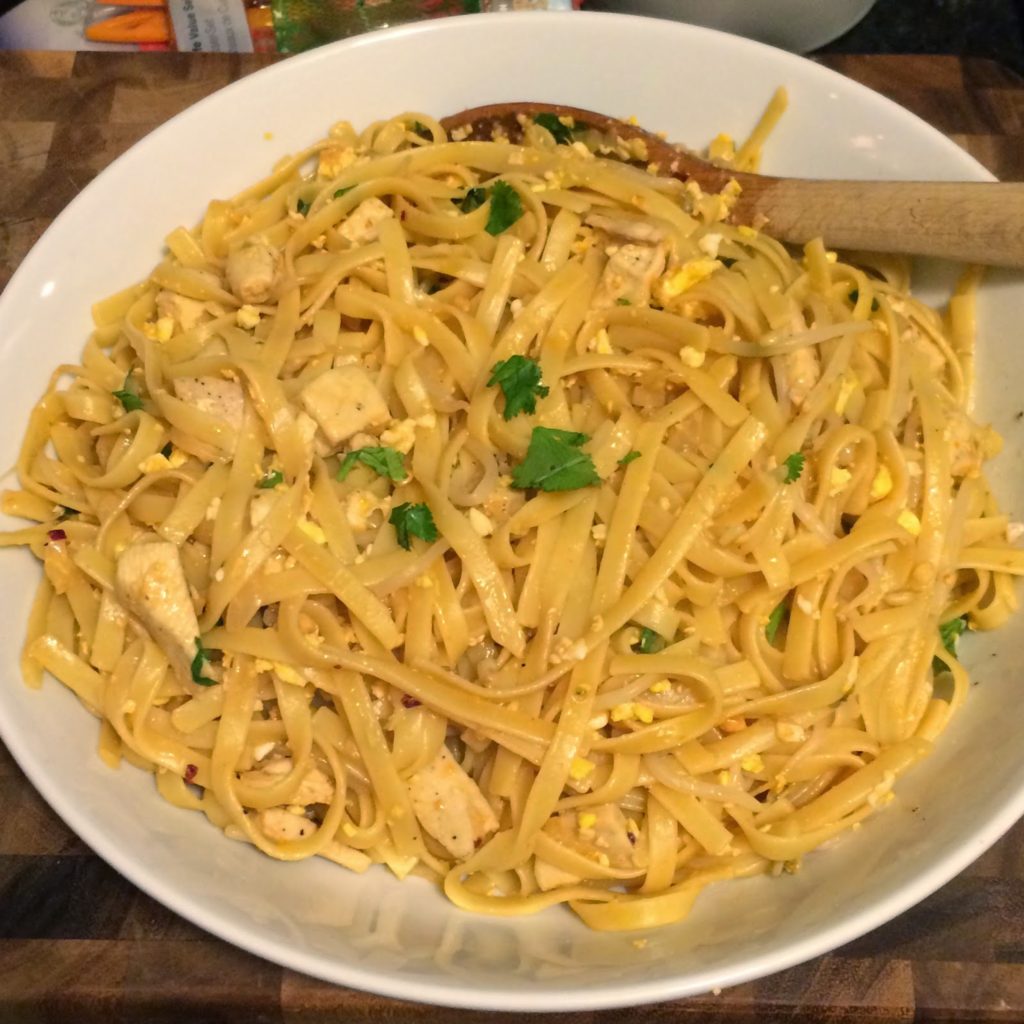 it was an easy recipe and we really, really loved it.
I made an insanely delicious cake and I'll share the recipe tomorrow : chocolate cake with mocha frosting. kip said it was the best chocolate cake he'd ever had, and it definitely was for me too. the cake recipe will be my new gold standard.
recipes to come tomorrow for crack of the week!
sunday was filled with TV, food, heat and blankets, and more TV.
i'm writing this before watching SNL 40 and The Bachelor, but you can assume I loved them.