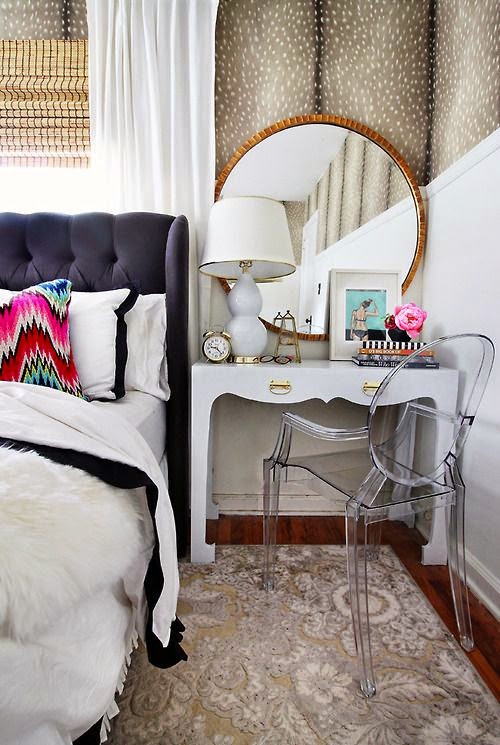 today I'm sharing a small home update + dual purpose/small space solution.
and a very simple + small DIY even morons like me can do
the guest room is serving multiple purposes at the moment.
guest room, but also the closet where all of my clothes are, another TV in case the one in the master bedroom is too far away (DUH), and where I end up doing my make-up and everything because our bathroom is tiny.
I wanted to get a large nightstand but have it serve multiple purposes.
the other side of the bed is super narrow so just a tiny nightstand over there.
you'll note the baby blue walls, this was the previous owners little boys room.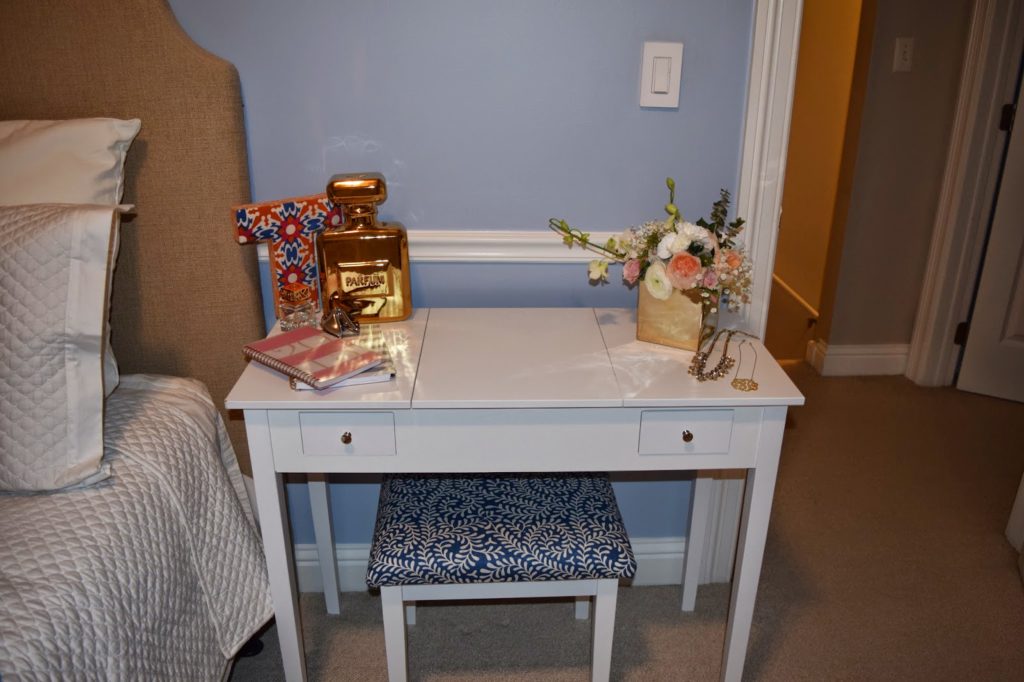 I couldn't have been more pleased – it arrived so fast, was on super sale, and was exactly what it appeared to be online.
It serves as a nightstand for guests, opens up and has a mirror and area for my make-up for when I am getting ready, and most important, it's another place to throw ma-crap when I come home at night.
I love my jumbo size gold perfume bottle from z gallerie.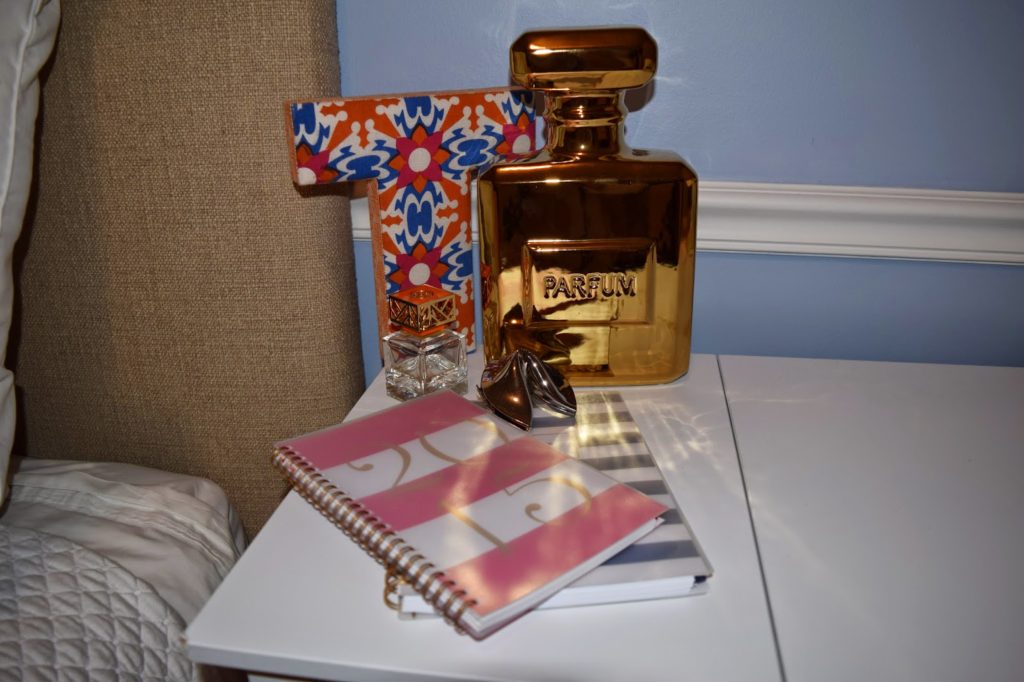 The vanity came almost entirely assembled; all I had to do was screw the legs in.
thank the Lord…. I've had some nightmarish Ikea assemblies in my day.
Plus it came with a hideous zebra stool, so I didn't have to spend money on a chair or bring one of our dining chairs upstairs.
Instead I just recovered it with the same fabric we covered our footstools in our bedroom in.
one downfall of it not being a real chair….. less places to throw my clothes.
who doesn't love changing 27 times and having a chair to toss everything on?
if I could have the chair look like this it would be a dream, but for free, who cares.
I know there's not a whole lot going on, and clearly no styling, but thought I'd share!
The plan is to do a gallery wall in the area above the desk/nightstand/vanity.
check out my sweet graphic I made below to you can wrap your minds around my beautiful vision.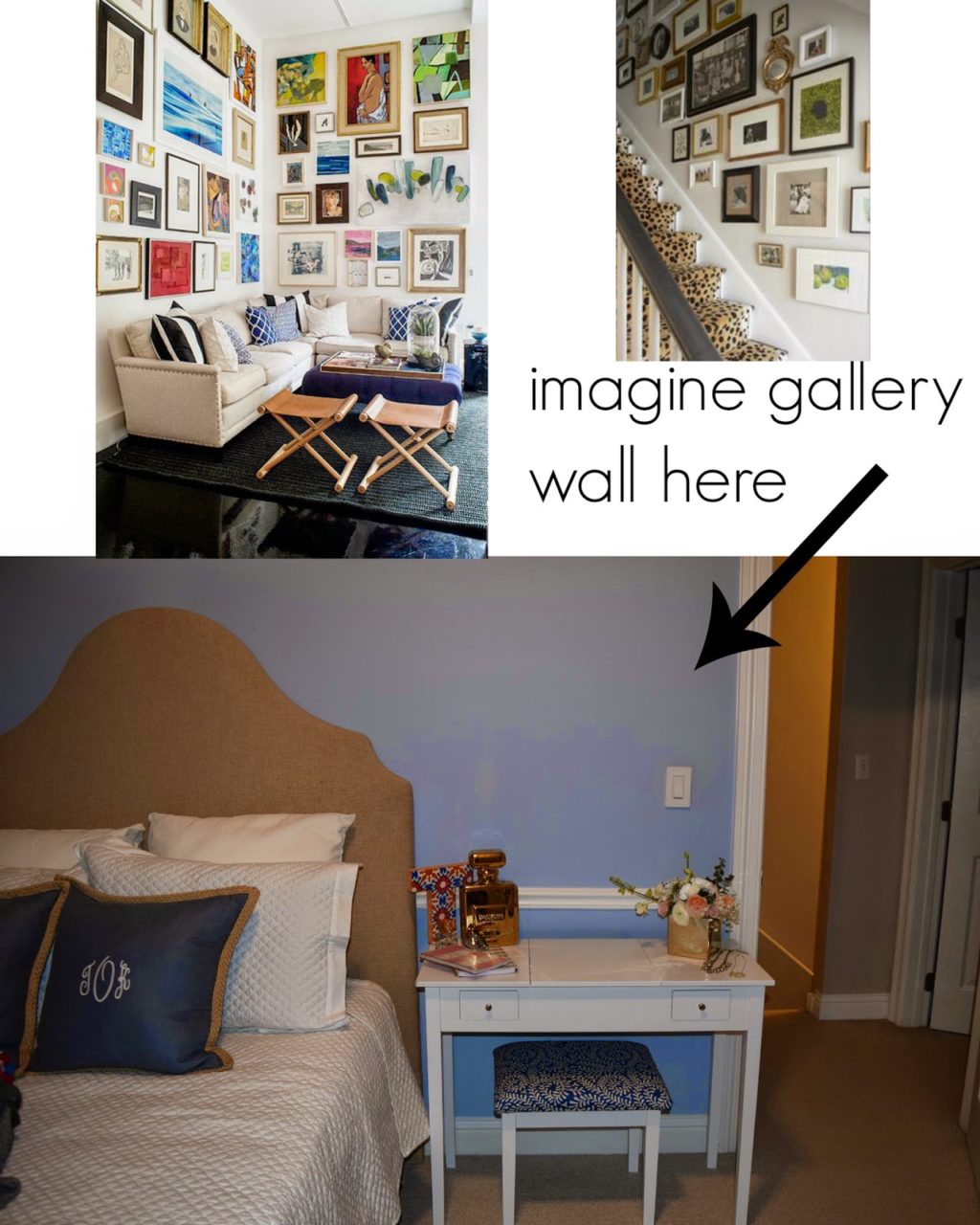 headboard is from west elm, duvet from macy's, pillows from pottery barn
I meaannnnnn my graphics are just killer.
I have already ordered a couple of prints, so hopefully it's a project on my short to-do-list that'll be done very soon!
as in, hopefully it won't be like everything else on my to do list and take 7x longer than I intend for it to.